As demolition of 213 Đồng Khởi gets underway in earnest this week, we take a look at the crumling old Đa Kao headquarters of the company which built it.
The dilapidated colonial mansion at 48 Nguyễn Đình Chiểu was once the Saigon headquarters of the engineering and construction company Établissements Brossard et Mopin, which was responsible for designing and constructing a number of Saigon's most iconic civic buildings.
Company founder Jules Brossard arrived in Indochina in the late 1880s, building a profitable mining business in Hòn Gai and later setting up the Hải Phòng-based engineering company Brossard et Cie. In the 1890s it was this company which built two 1m-gauge industrial tram lines in Hạ Long Bay for the Société de charbonnages de Hon-gay, one of 12km linking Port-Courbet (Hòn Gai) with the Hà Tu mine and another of 6km (the first 3km shared with the Hà Tu line) linking Port-Courbet with the Nagotna mine. In the early 1900s, Brossard's company was also responsible for much of the infrastructure (station buildings, track bed, ballasting) on the Compagnie française des chemins de fer de l'Indochine et du Yunnan (French Indochina and Yunnan Railway Company, CIY) railway line.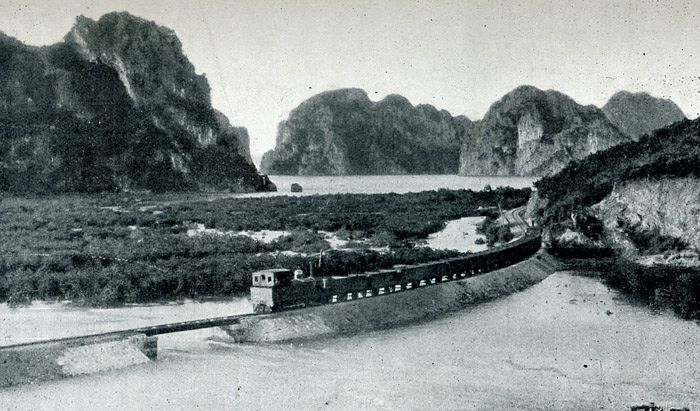 Brossard's business partnership with former Department of Civic Buildings inspector Eugène Mopin began in 1906, and over the next two decades the Société d'Exploitation des Établissements Brossard et Mopin developed into one of East Asia's most successful engineering and construction companies, with a head office in Paris and branches in Saigon, Phnom Penh, Singapore and Tianjin. During this period it built banks, hospitals, factories, port infrastructure, reservoirs and swimming pools in many Asian cities, becoming recognised as the leading East Asian specialist in reinforced concrete buildings and competing regularly with Gustav Eiffel's old company Société Levallois-Perret for contracts to build railway bridges and other infrastructure for the Chemins de fer de l'Indochine (CFI).
---
Related Articles:
- Old Saigon Building of the Week: 141 Võ Văn Tần
- Old Saigon Building of the Week: French Masonic Lodge Le Réveil de L'orient
- Old Saigon Building of the Week: Liên Thành Fish Sauce Company HQ
---
Here in Saigon, the work which really cemented the company's reputation was the Halles Centrales of 1914, now the Bến Thành Market. This iconic building paved the way for numerous other high-profile commissions, including the famous Grand Hotel Beijing (1917).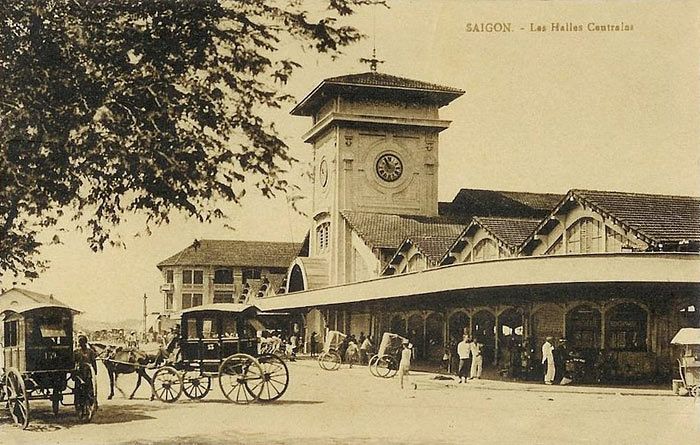 Prior to 1920, Établissements Brossard et Mopin rented an office at 18 rue Lagrandière (Lý Tự Trọng) in Saigon, but in that year it relocated its East Asian managerial operations to a new purpose-built Saigon headquarters at 48 rue Richaud, now 48 Nguyễn Đình Chiểu. In the same year, founder and senior partner Jules Brossard received the Chevalier de la Légion d'Honneur for his contribution to the development of Indochina.
Établissements Brossard et Mopin was forced into receivership in 1922 following the bankruptcy of the Shanghai-based Banque Industrielle de Chine (Industrial Bank of China), but in 1924 the company was reconstituted and subsequently made a name for itself with further major works, including the Saigon Treasury (1925), the second Bank of Indochina (1928), the Chartered Bank (1928) and 213 rue Catinat (1930), as well as many other lower-profile office and apartment blocks.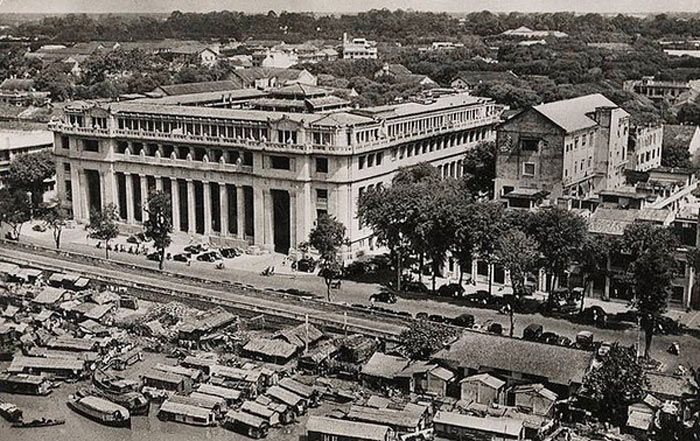 The company's former Saigon headquarters at 48 Nguyễn Đình Chiểu currently provides office space for several culture, sports and tourism agencies, though like so many other historic buildings in Hồ Chí Minh City, its future is far from secure.
Tim Doling is the author of the forthcoming book of walking tours entitled Exploring Hồ Chí Minh City (Nhà Xuất Bản Thế Giới, Hà Nội, 2014) and also conducts 4-hour Heritage Tours of Historic Saigon and Cholon. For more information about Saigon history and Tim's tours visit his website, www.historicvietnam.com.