Cleared in 1983 to create the Lê Văn Tám Park, the former Massiges or European Cemetery (Cimetière Européen) was the most famous French cemetery in Saigon. To coincide with the release of hitherto unseen pictures of the cemetery taken in 1970 by Frederick P Fellers (Indianapolis, USA), Tim Doling takes a look at the history of this old Saigon institution.
For Part I of this story, click here.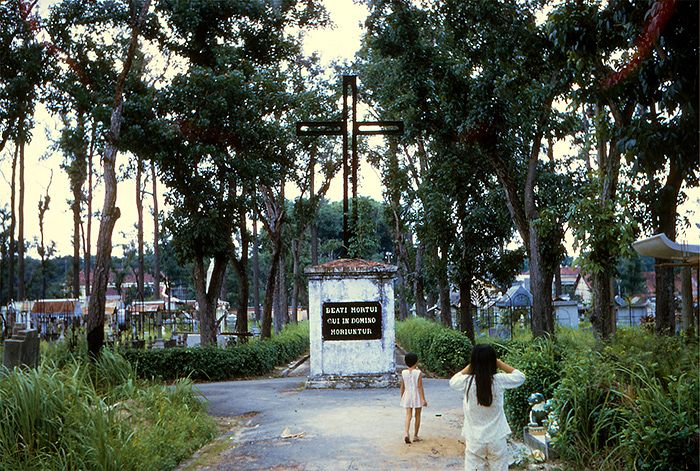 In March 1955, rue de Massiges was renamed Mạc Đĩnh Chi street, after the renowned Vietnamese scholar and diplomat Mạc Đĩnh Chi (1280-1350), and henceforward the cemetery also became known as the Mạc Đĩnh Chi Cemetery.
Over the subsequent two decades, a further generation of high-ranking politicians, military leaders and other prominent members of South Vietnamese society were buried within its walls, along with a small number of foreigners such as Time and Newsweek correspondent François Sully (died in February 1971). However, perhaps its most famous occupants of this period were South Vietnamese President Ngô Đình Diệm and his brother and chief political adviser Ngô Đình Nhu, who were assassinated on 2 November 1963.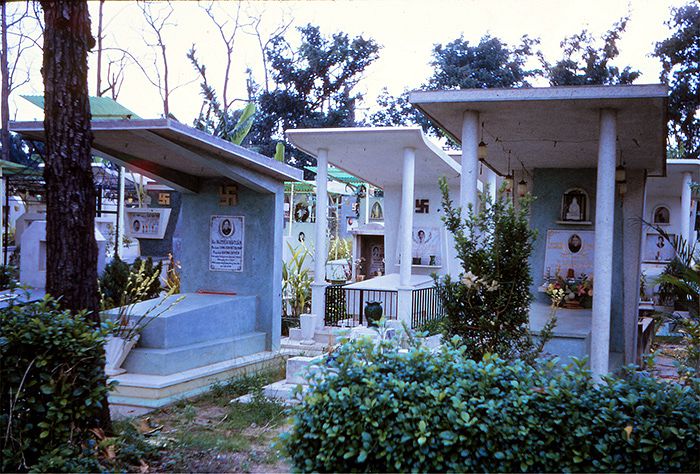 In 1971, according to Arthur J Dommen (The Indochinese Experience of the French and the Americans: Nationalism and Communism in Cambodia, Laos and Vietnam, 2001), President Nguyễn Văn Thiệu had a section of the cemetery's west wall demolished, apparently because a Cao Đài clairvoyant had relayed to him a message from Diệm's ghost that since Thiệu was responsible for his death, the least he could do was to release his spirit from the cemetery!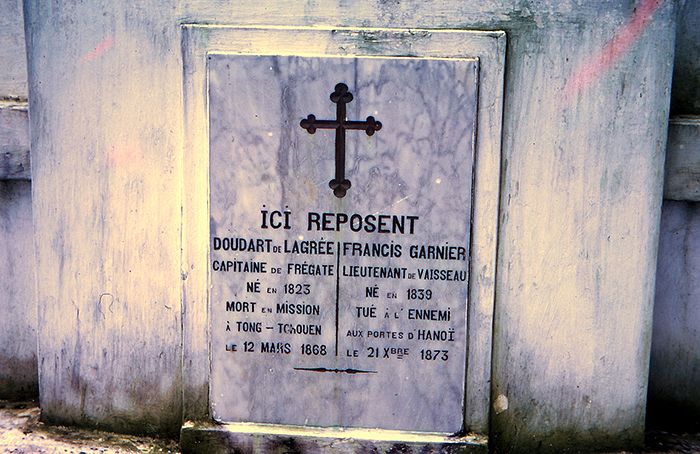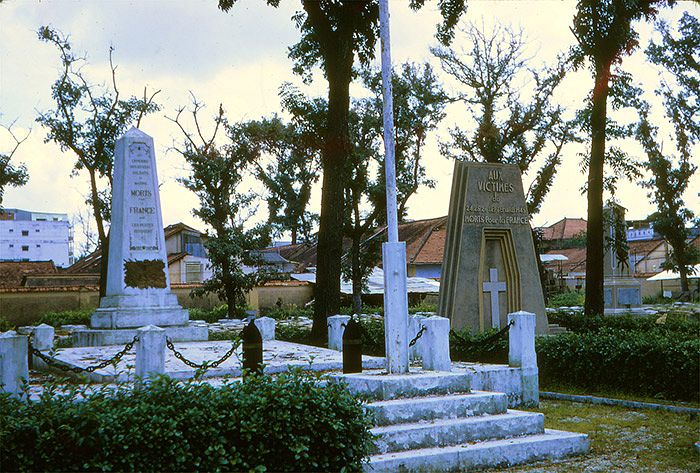 However, ghost stories about the cemetery only began to circulate widely after 1983, when the Vietnamese government decommissioned the Mạc Đĩnh Chi cemetery and transformed it into the Lê Văn Tám Park.
The destruction of the old Mạc Đĩnh Chi Cemetery was part of a wider project which also included the clearance of the French military cemetery at Bẩy Hiền intersection and the Pigneau de Béhaine Mausoleum near Tân Sơn Nhất Airport, as well as the old French cemetery in Vũng Tàu. Those with family members buried in these cemeteries were instructed to make arrangements for their reburial within two months. Unclaimed remains were cremated and relocated elsewhere. French military remains were repatriated to France for final burial in Fréjus, where a memorial was raised in their honour.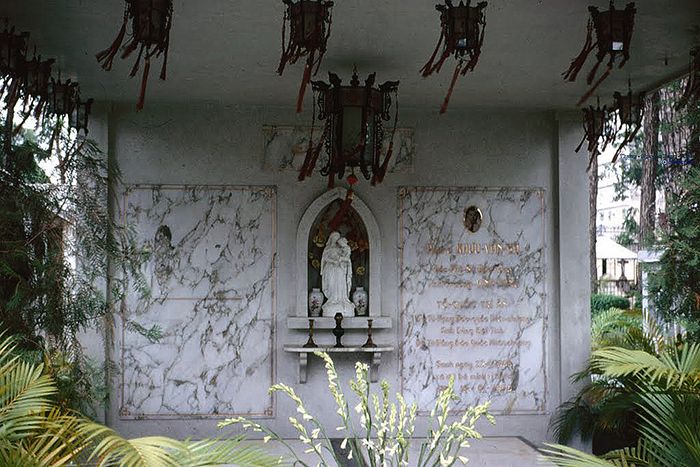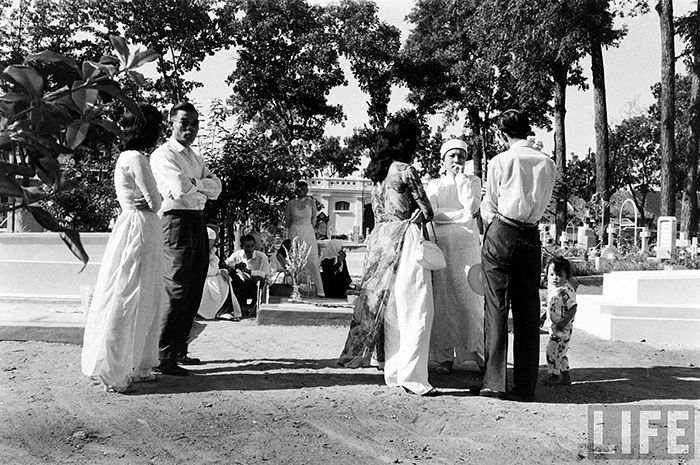 While the Lê Văn Tám Park which replaced the Mạc Đĩnh Chi Cemetery has since become a popular place for recreational activities, there are still many superstitious locals who prefer not to go there because of its previous history.
Today, the park is dominated by a Socialist Realist sculpture of the eponymous Lê Văn Tám, a young Vietnamese revolutionary martyr of the First Indochina War who is said to have destroyed a French fuel store at Thị Nghè in January 1946 by deliberately soaking himself with petrol and then turning himself into a "human torch" before jumping into the nearest petrol storage container. After 1975, many schools, parks, cinemas and streets were named after Lê Văn Tám, but in 2005, leading historian Professor Phan Huy Lê of the Hà Nội National University showed that while revolutionary forces did destroy the Thị Nghè fuel store in January 1946, the story about Lê Văn Tám was a fictional one written by then Propaganda Minister Trần Huy Liệu.
In August 2010, ground was broken on a new project to build an underground car park beneath Lê Văn Tám Park, with space for 2,000 motorbikes, 1,250 cars and 28 buses and trucks. However, it was recently reported that due to formalities relating to the issuance of a land-use certificate and exemption of land use fee, as well as a change to the project's technical planning, no progress on this project has yet been made.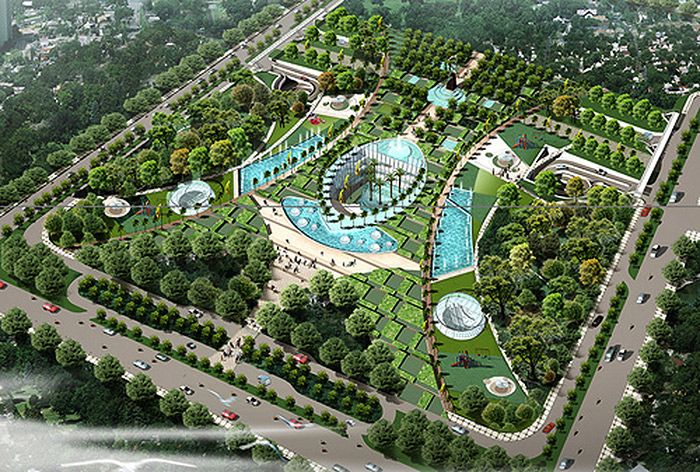 Tim Doling is the author of the walking tours book Exploring Hồ Chí Minh City (Nhà Xuất Bản Thế Giới, Hà Nội, 2014) and also conducts 4-hour Heritage Tours of Historic Saigon and Cholon. For more information about Saigon history and Tim's tours visit his website, www.historicvietnam.com.