As the international media descends on the city for the 40th anniversary of the fall of Saigon, travel companies report a growing demand from returning American veterans for tours which point out the buildings and installations they once occupied. Historian Tim Doling takes us on a tour of Saigon's most important surviving US vestiges.
Over the past few weeks, tour companies in Hồ Chí Minh City have reported an ever-increasing number of requests by former US military and civilian personnel for bespoke city tours taking in the offices and bases in which they once worked.
A typical starting point for most "US Vestiges tours" is a drive along Lê Duẩn (the former Thống Nhất) boulevard past the United States Consulate, which was built in 1998-1999 on the site of the historic 1967 American Embassy. In fact, the American diplomatic presence in Saigon may be traced back over 100 years, and several of the older US mission buildings still stand today.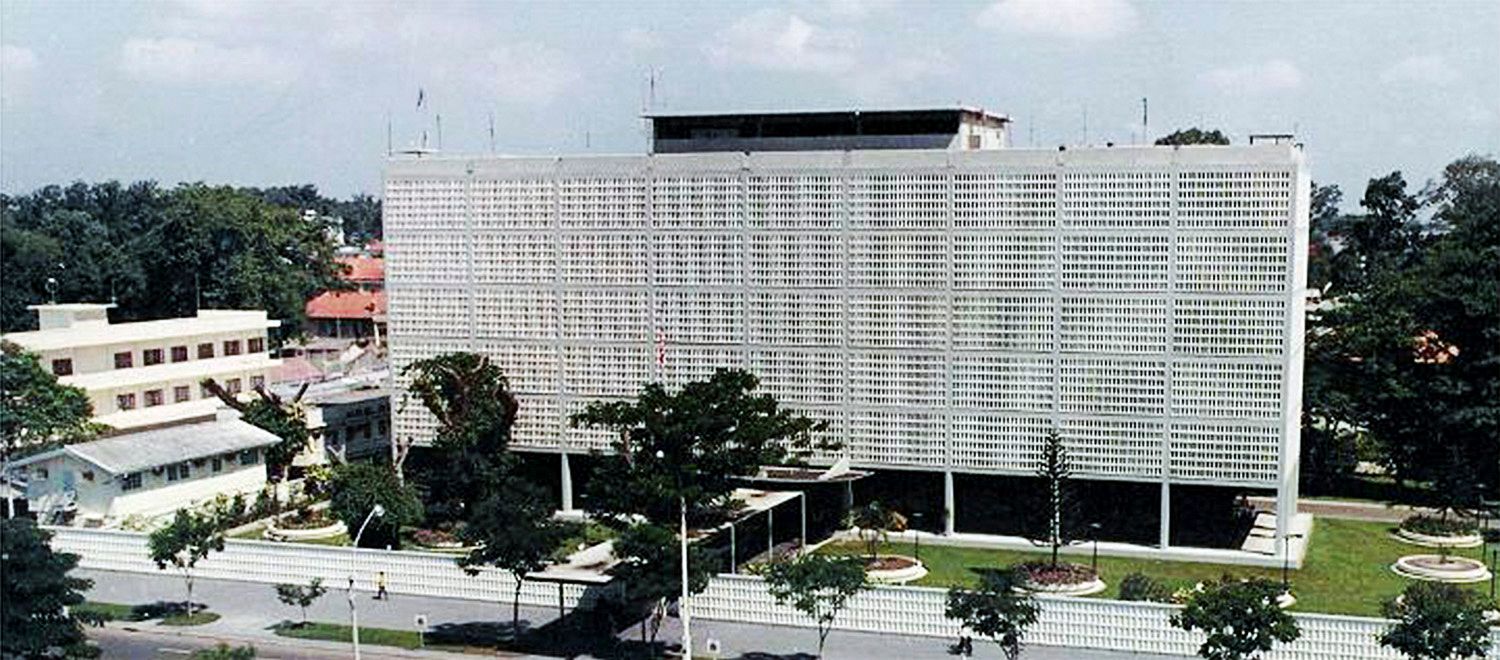 As early as 1907, a US Consulate could be found operating out of the old Denis Frères trading company headquarters at 4 rue Catinat (4 Đồng Khởi). Sadly, that old colonial edifice was demolished in 1985, but later US consulate buildings at 25 rue Taberd (25 Nguyễn Du, behind the Hotel Sofitel Saigon Plaza) and 26 rue de La Grandière (the Catinat building at 26 Lý Tự Trọng) may still be viewed today. On 23 November 1941, the latter became the target of a devastating bomb attack – said to have been perpetrated by "Japanese gendarmerie" – which caused extensive damage to the Catinat Building. Just over two weeks later, Japan bombed Pearl Harbor and all US diplomats were expelled from Indochina. When the Americans returned in 1945, the US Consulate relocated yet again to 4 rue Guynemer (now 4 Hồ Tùng Mậu), before the opening of the first purpose-built US Embassy on boulevard de la Somme (Hàm Nghi boulevard) in 1950.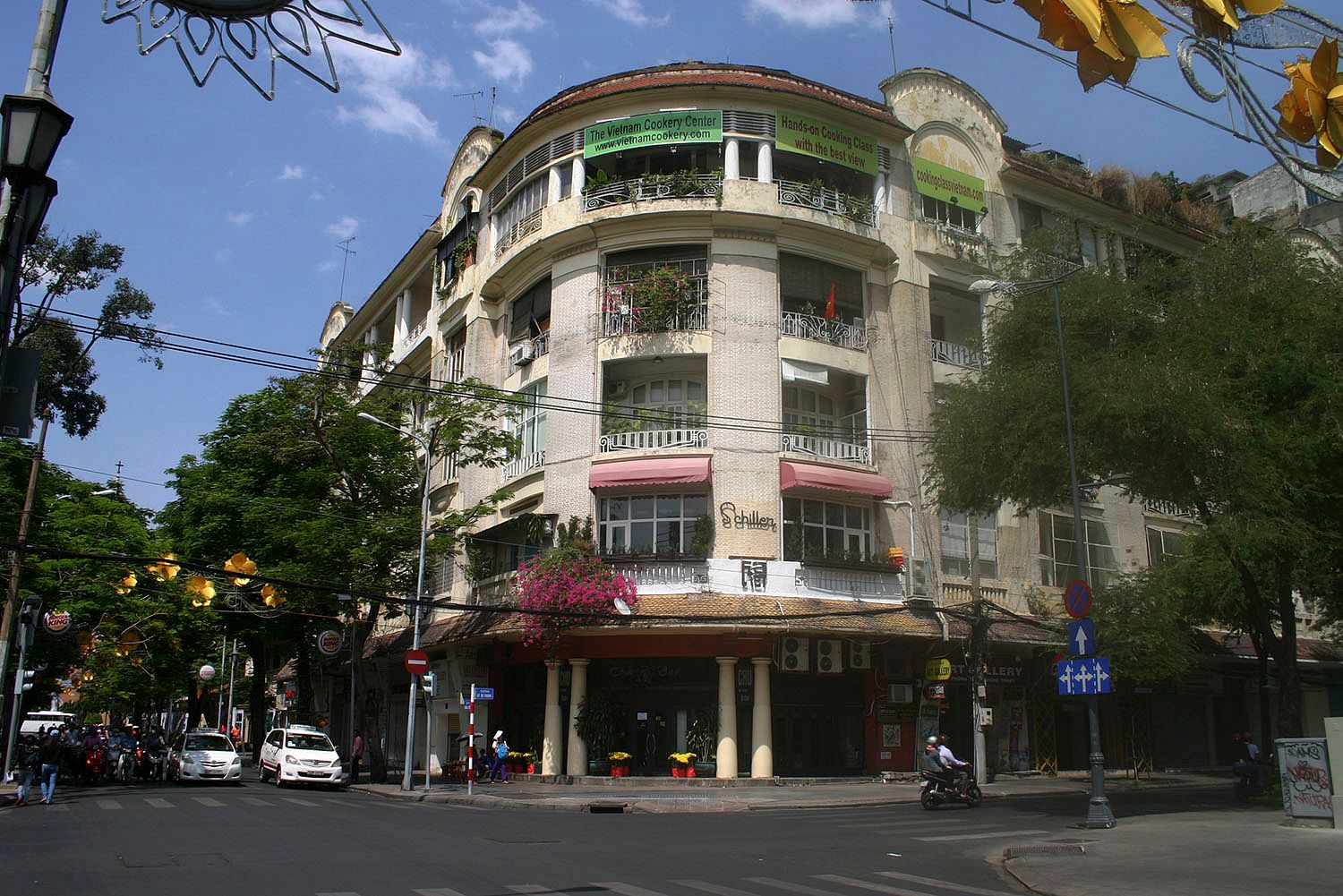 The first US Embassy building at 39 Hàm Nghi was the model for the "American Legation" where CIA agent Alden Pyle worked in Graham Greene's The Quiet American. On 30 March 1965, it became the target of another car bomb attack, this time by NLF Special Forces Team F21, which killed 22 and injured 183, prompting the relocation of the US Embassy in 1967 to a more secure location at 4 Thống Nhất (now Lê Duẩn) boulevard. Today, the building at 39 Hàm Nghi houses the Hồ Chí Minh City Banking University.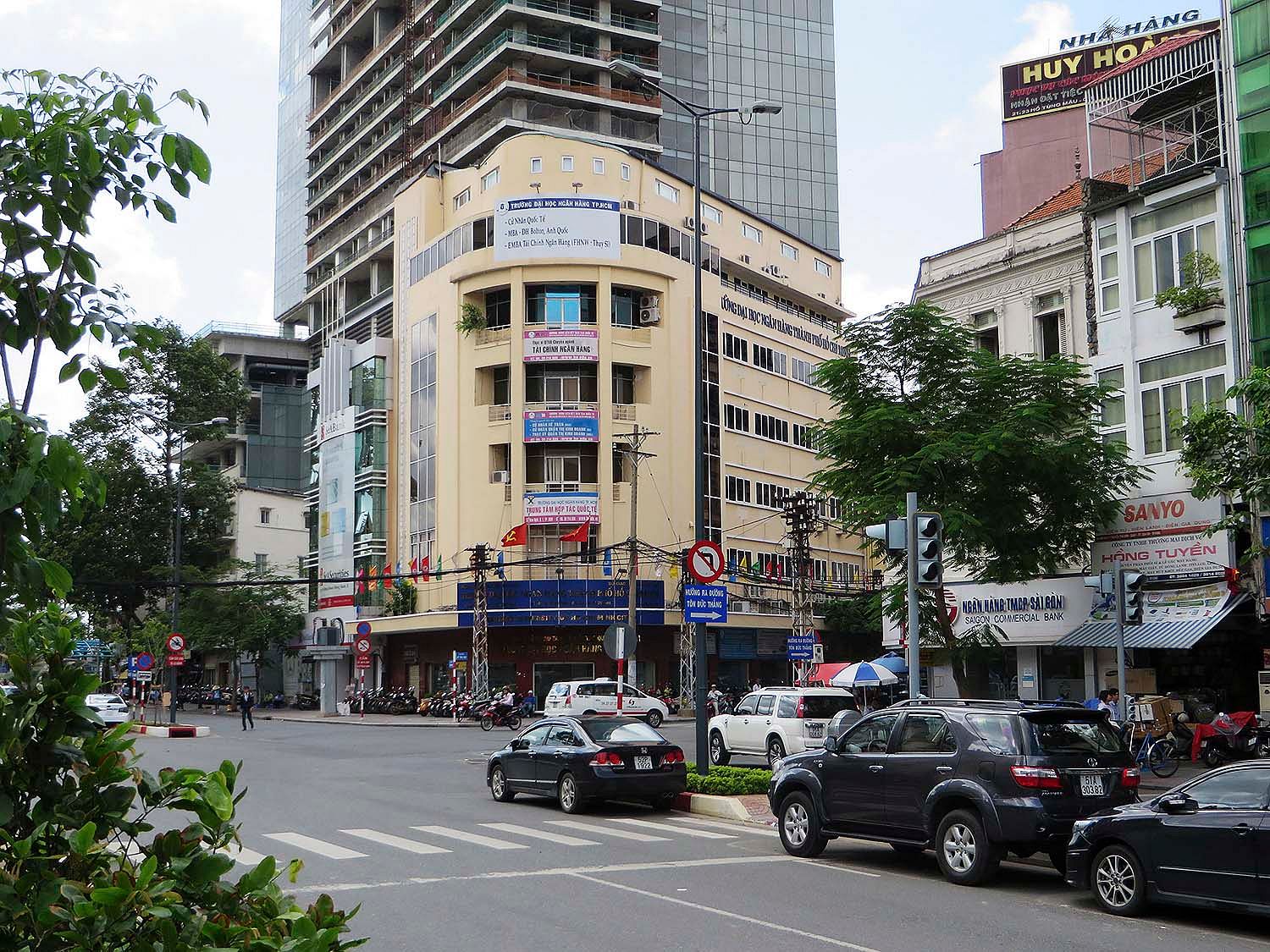 The second US Embassy building at 4 Thống Nhất (now the site of today's US Consulate General at 4 Lê Duẩn) – a US$2.6 million fortress opened on 23 September 1967 – was famously breached in the early hours of 31 January 1968 by NLF Special Forces Team 11, as part of the wider Tết Offensive which involved attacks on over 100 towns and cities. A monument to this attack still stands today on the sidewalk outside the US Consulate compound.
Images of the second US Embassy were once more beamed around the world on 30 April 1975, when the destruction of the Tân Sơn Nhất Air Base runways by the approaching People's Army obliged Ambassador Graham Martin to order a helicopter evacuation, and would-be escapees began thronging outside its gates trying to get in. However, contrary to popular belief, the iconic image by Dutch photographer Hubert van Es of people scrambling up a rooftop ladder to a helicopter was taken not of the Embassy, but rather of the CIA's "Pittman Apartments" at 22 Gia Long (now 22 Lý Tự Trọng).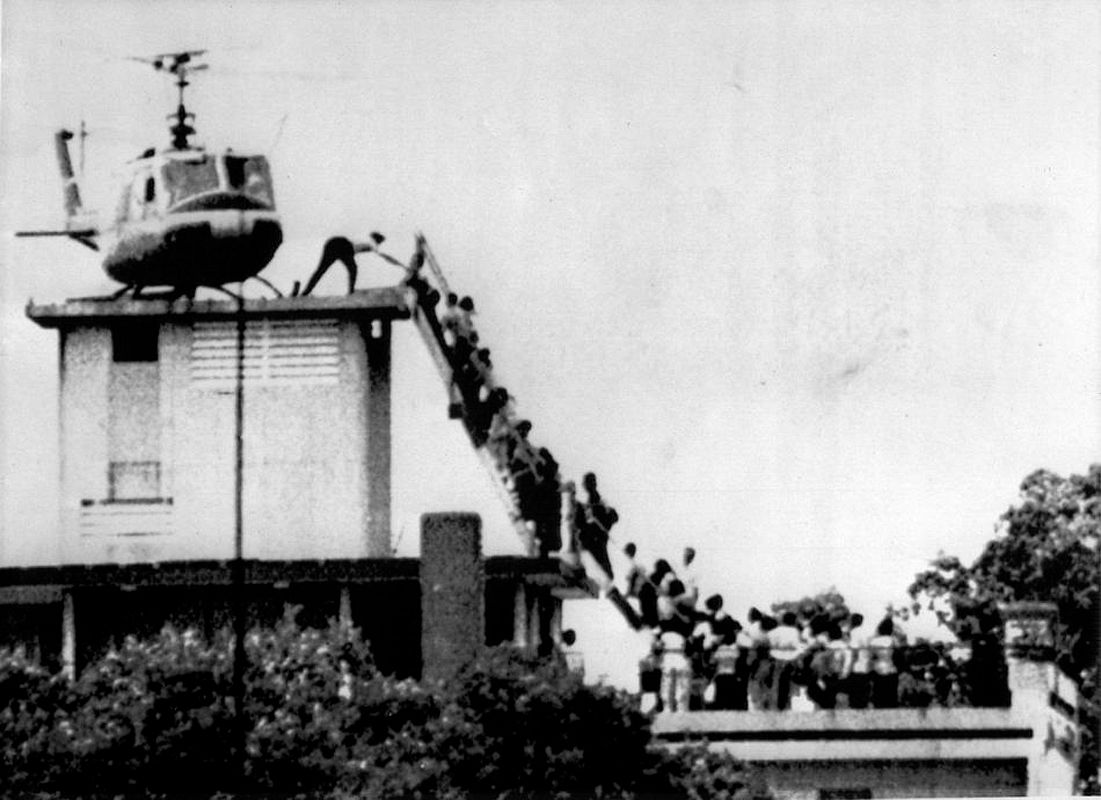 Apart from the locations of former consulates and embassies, other extant former US installations in Hồ Chí Minh City include the headquarters buildings of the Military Assistance Command Việt Nam (MACV or "Macvee") and its predecessor, the Military Assistance Advisory Group (MAAG).
Before 1962, the US military advisory effort in Việt Nam was co-ordinated by MAAG, which initially occupied the former SAMIPIC villa at 606 Trần Hưng Đạo in District 5. In February 1962, following the arrival of the first US Army aviation units, MAAG became part of the Military Assistance Command Việt Nam (MACV), which was set up to provide a more integrated command structure with full responsibility for all US military activities and operations in Việt Nam. MAAG survived until May 1964, when its functions were fully integrated into MACV. In May 1962, when MACV relocated to larger premises, the villa at 606 Trần Hưng Đạo became known as MACV II. Then in 1966, following the transfer of MACV operations to Tân Sơn Nhất Air Base, it was vacated by the Americans and became the headquarters of Republic of Korea Forces Vietnam, which remained there until the signing of the Paris Peace Accords in 1973. Today, 606 Trần Hưng Đạo is home to a number of local businesses, but the old villa is currently under threat of redevelopment – see Date with the Wrecking Ball: 606 Trần Hưng Đạo.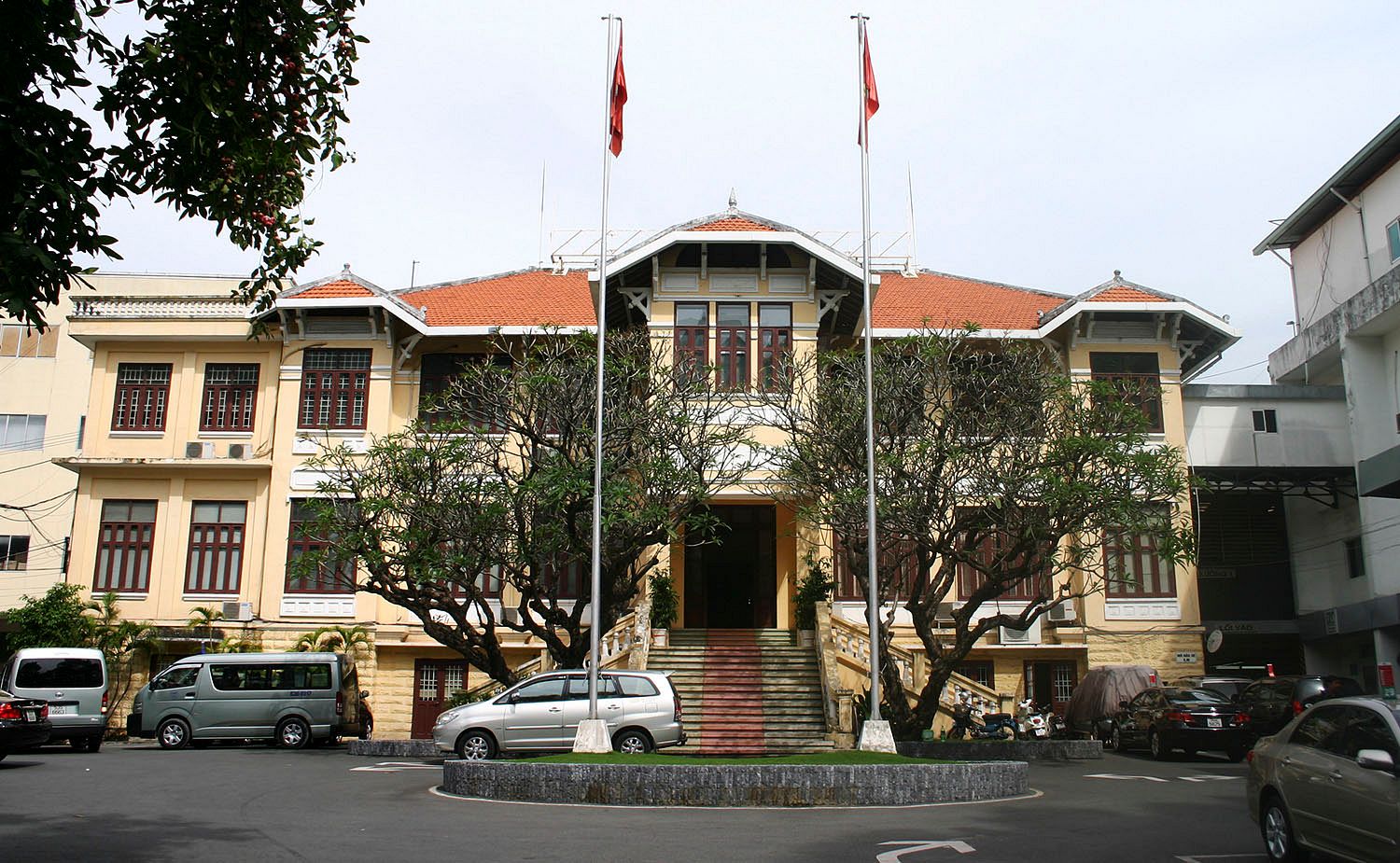 The second MACV headquarters in Saigon – an unassuming three-storey apartment building at 137 Pasteur in District 3 – has an interesting history. Before being taken over by the US military in May 1962, it served from 1955 to 1959 as the headquarters of the Michigan State University Group (MSUG), which was controversially engaged to advise President Ngô Đình Diệm on the reorganisation of his feared secret police. By 1966, MACV had outgrown this building too, so on 2 July 1966 it was relocated to the new purpose-built "Pentagon East" complex, adjacent to Tân Sơn Nhất Air Base. Between 1966 and 1972, 137 Pasteur functioned as the headquarters of the MACV's Studies and Observations Group (MACV-SOG), a special operations unit tasked with covert warfare operations. When the last active-service US military units departed in 1972, all MACV operations in the south, including MACV-SOG, were subsumed within the Defense Attaché's Office (DAO), a branch of the US Embassy. In the following year all DAO operations were transferred to the "Pentagon East" complex and 137 Pasteur was returned to civilian use.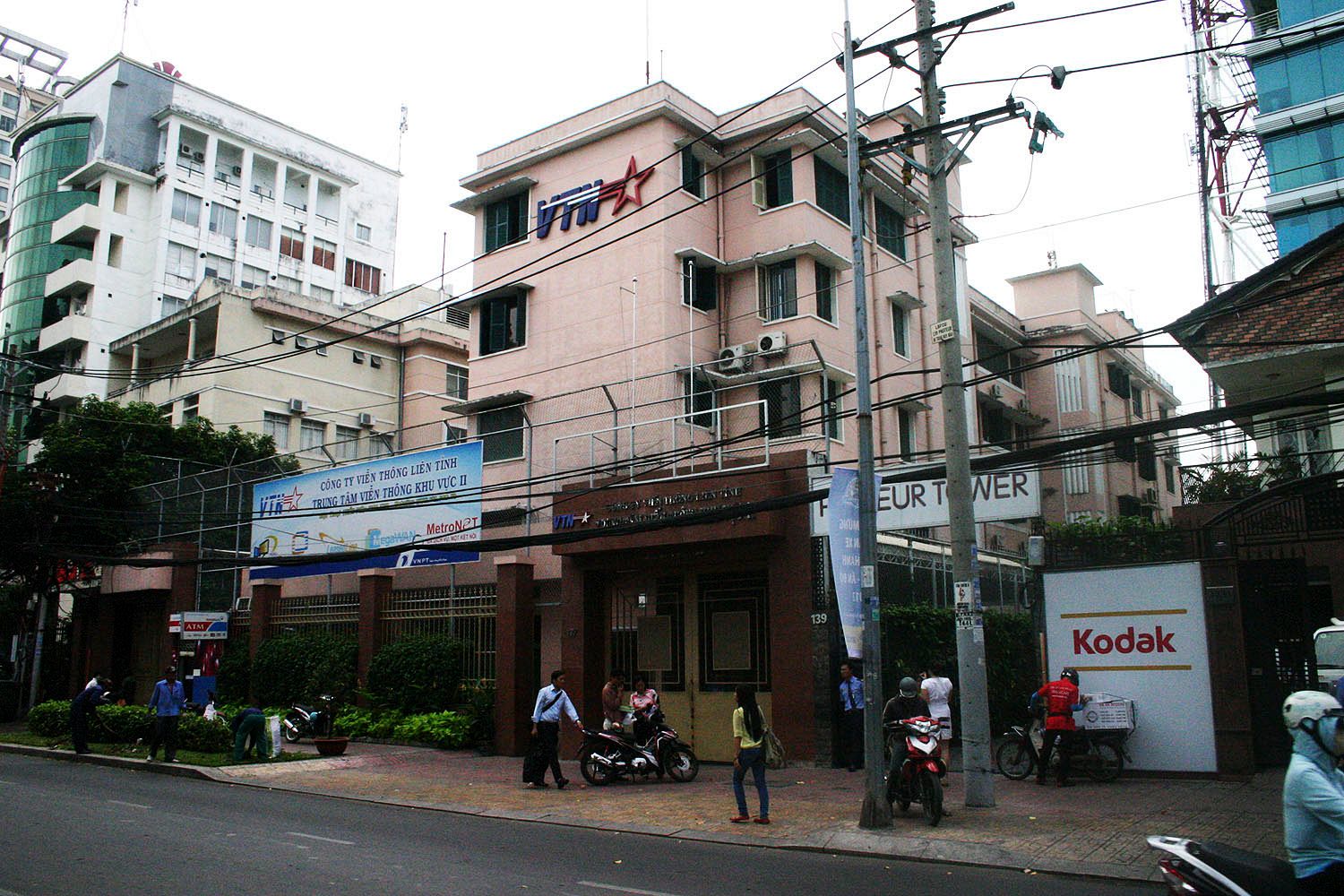 Nothing now remains of the huge "Pentagon East" complex, which was formerly situated on the east side of modern Trường Sơn boulevard (the Tân Sơn Nhất International Airport approach road), between the Cửu Long and Hồng Hà street junctions. In its place today stand the CT Plaza Tân Sơn Nhất shopping mall and cinema complex, and next to it a very large building site. However, on nearby Hồng Hà street, visitors can still see the former Dodge City Bachelor Enlisted Quarters (BEQ) and one surviving building of the MACV Annex, both currently used by the Southern Airport Services Company (SASCO).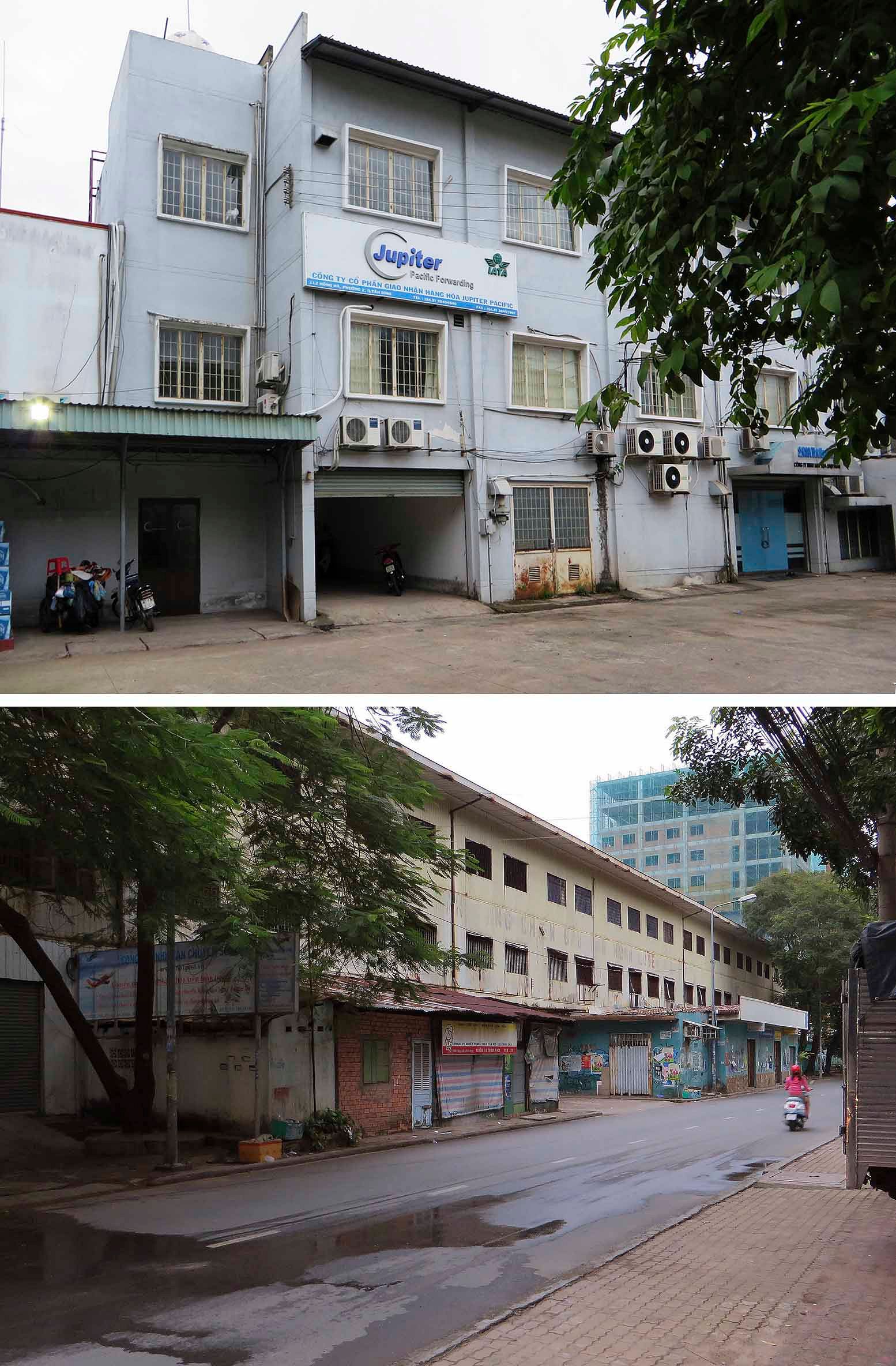 Tim Doling is the author of the walking tour book Exploring Hồ Chí Minh City (Nhà Xuất Bản Thế Giới, Hà Nội, 2014) and also conducts Heritage Tours of Saigon and Chợ Lớn - see www.historicvietnam.com.