In less than a year and a half between the releases of the first and second volumes of Saigon Supersound, the highly celebrated compilation's unique sound hasn't changed, but the city it celebrates has been through what seems like five years' worth of development.
Released in May 2017, Saigon Supersound is a music compilation curated and released by German DJ and music producer Jan Hagenkoetter. Both it and the new volume feature 18 Vietnamese songs, mostly from the 60s and 70s, that were selected and restored by Hagenkoetter himself, with help from his friend, fellow DJ Antoine 'Datodeo' Toussaint. Saigon Supersound's first volume was met with highly positive reception from Saigoneers, who gobbled up the retro bolero tunes with unbridled enthusiasm, judging by the public reception during the volume's release party in Saigon.
Under the luxuriant canopy of a decades-old banyan tree, I talked to Jan Hagenkoetter for the first time to interview him about the first volume last year. We were at the now-defunct 3A Station, squatting on tiny bamboo stools and sipping iced tea from a local stall while, around us, teenagers gingerly posed for elaborate selfies with the hangout's graffiti-filled walls.
It seems impossible to discuss a cultural product about old Saigon life without touching on how much has changed since then, no matter how clichéd the topic is. Even within the context of Saigon Supersound, a piece of the compilation's one-year history has also become a thing of the past: La Fenetre Soleil, the lounge where its Saigon release party was held, bid farewell to the 44 Ly Tu Trong building earlier this March. As of 2018, when we met again, Hagenkoetter has also relocated his family to the city instead of traveling back and forth between here and Frankfurt.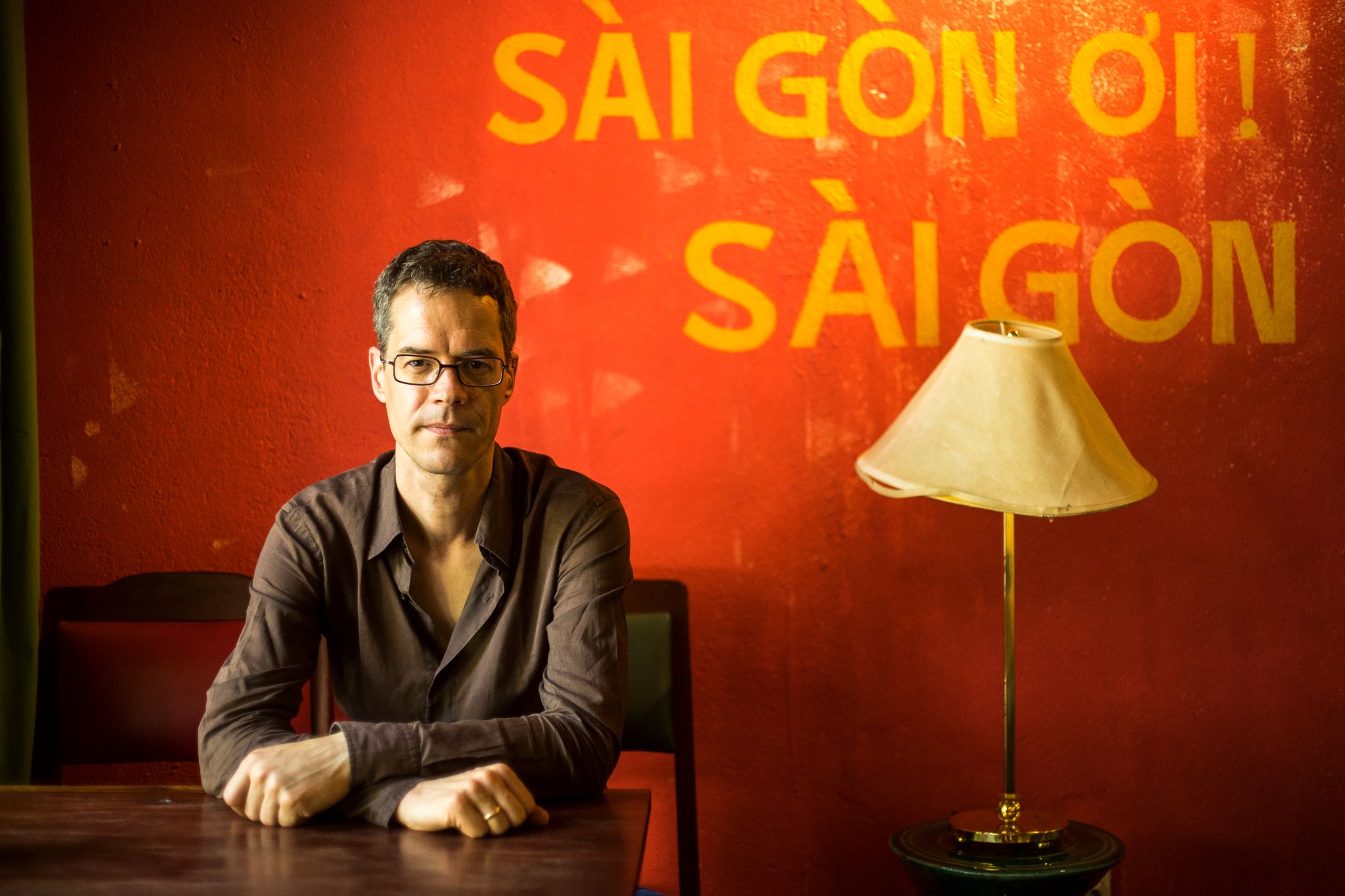 The plan, he tells Saigoneer, has always been to make Saigon Supersound a trilogy, but the challenge is how to build from what Volume 1 achieved without making the second volume a repetition of its predecessor.
"I want to continue from Volume 1, but I try not to make the same [record], but continuing it — like you can listen in a row and it still stays on theme," Hagenkoetter explains. "So I think it's not completely different from Volume 1. Everybody who likes Volume 1 can enjoy Volume 2 as well."
As a whole, Saigon Supersound Volume 2's main sound doesn't deviate much from the foundation that the first volume set up. They both seem to run on a fountain of endless rambunctious energy, bolstered by cheerful lyrics and bouncy instrumentation to celebrate Saigon and life itself.
Tracks like Truong Hai's 'Duong Len Non' (The Path Uphill), Son Ca's 'Thon Trang Mo Hoi Trang Tron' (The Village's Full-Moon Festival) and Le Thu's 'Mung Nang Xuan Ve' (When the Spring Light Comes) make extensive use of nature-themed imagery like the moon, mountains and the shifting shades of the seasons to highlight the harmonious connection between human revelers and the environment. Of course, these lyrics come with uplifting music that sets the tone for the record.
Still, the 18-song track list allows its producer some room to delve deeper into unique themes and styles that he couldn't before. These standout exploratory attempts include 'Loan Mat Nhung' (Velvet-Eyed Loan) by Elvis Phuong and 'Funky Do,' an instrumental song that — whether intentionally or not — serves as a fitting interlude for the compilation.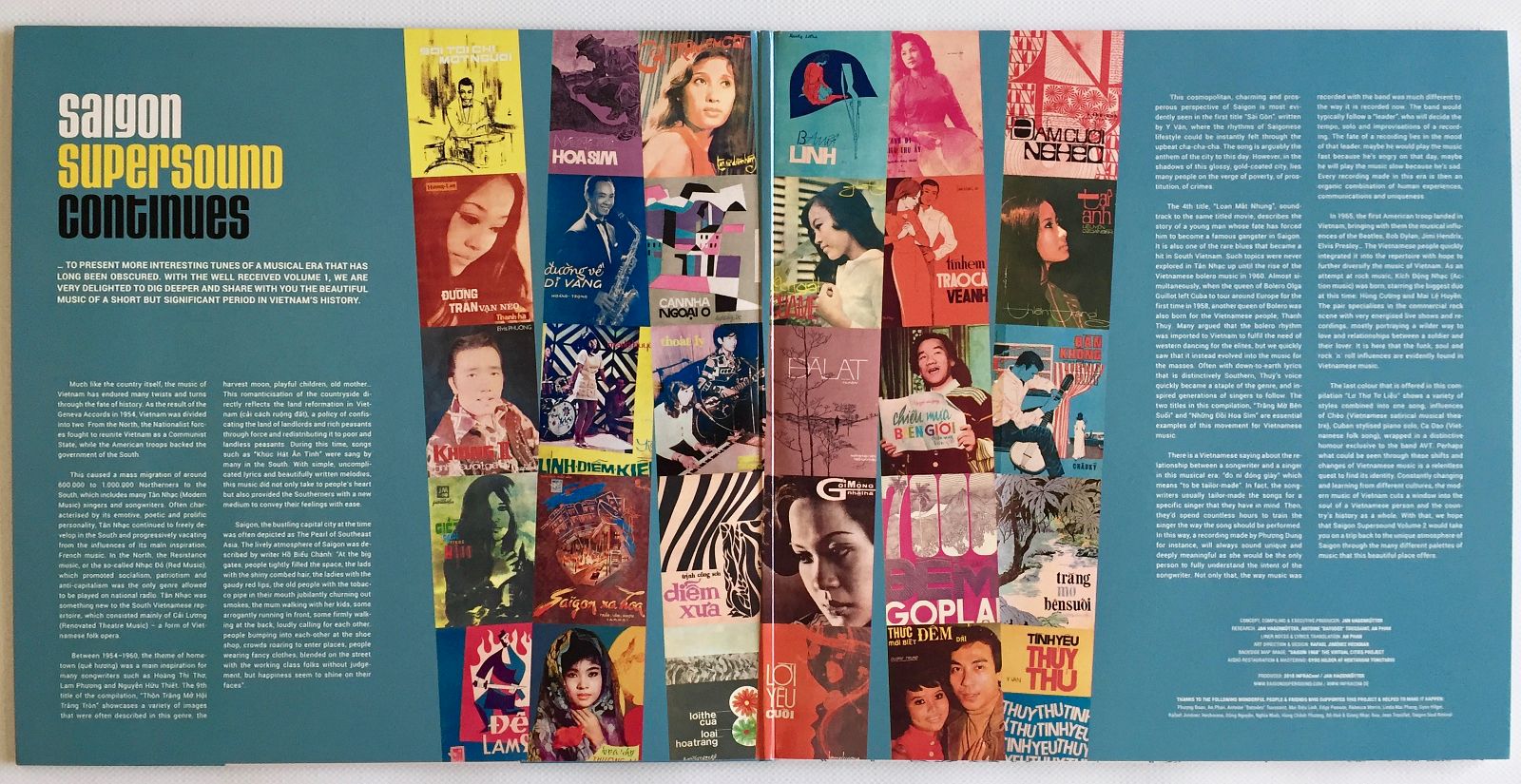 Elvis Phuong's song is named after a 1967 book of the same name by Nguyen Thuy Long, and then a movie adaptation directed by Le Dan. The titular "Loan" is in fact a male gangster who is forced into delinquency by unfortunate events. 'Loan Mat Nhung' is a distinctly blues number, a genre that rarely made the top charts in the city at the time. "Incomplete love, and the golden dream is fading / A thousand love, a hundred longing, it's still just a dream," Phuong croons over a background of ominous blues music.
These existential ruminations are peppered throughout the compilation in lovelorn tracks like 'Loan Mat Nhung' and 'Trang Mo Ben Suoi' by Thanh Thuy. But right from the start, listeners are treated to a household name and Saigon classic, the timeless hit 'Sai Gon,' written by composer Y Van. With its irresistible hook heralding the city's beauty "Sài Gòn đẹp lắm, Sài Gòn ơi, Sài Gòn ơi," the earworm has risen above its confines as a song to become a state of mind.
No other composition by any other writer has managed to capture the Saigon zeitgeist quite as well and as wildly celebrated as the Y Van song. Hagenkoetter is also well aware of the song's popularity; "That's why it's the first song!" he chuckles. However, this knowledge didn't arrive to him during the making of Volume 1.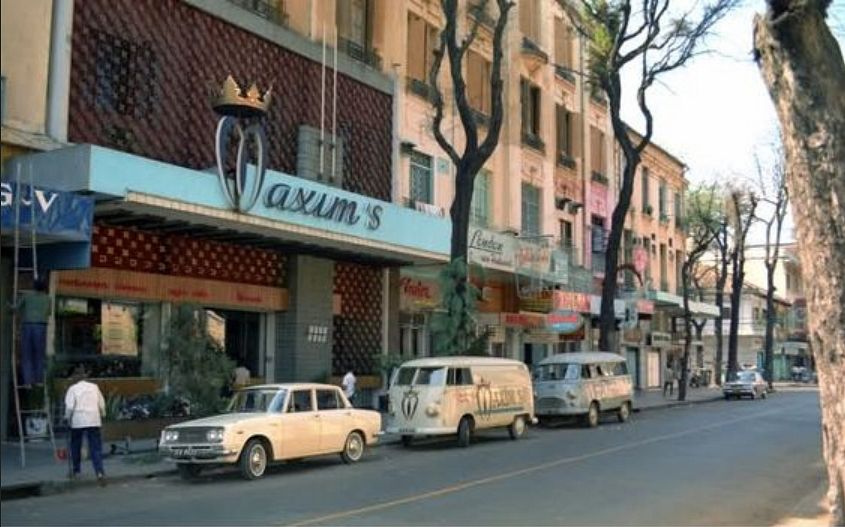 "I realized the importance of [the song 'Sai Gon'] after I put out Volume 1 by playing it in Vietnam during the release party. When I put on that song, the first time, when the hook comes up really everybody started singing," he recalls. "Somehow it's like there's no gap between the generations; everybody knows that song, from young to old."
The version that he included in the compilation is a live rendition by Carol Kim, which was recorded right here in Saigon at the storied Maxim's Club on Dong Khoi Street. The track is unabashedly a Saigon anthem, with lyrics praising the metropolis' "vast streets," "joyous lifestyle" and "glimmers of countless áo dài coat-tails." One would think that the song's message wouldn't translate well elsewhere, but a surprise awaited Hagenkoetter when he performed it in the capital.
"When we went to Hanoi, I thought, 'Maybe they won't react this way to the song because it's Hanoi.' But the funny thing is they also did. Everybody sang the hook," he shares. "So I realized it's not just the anthem of the city [Saigon]; it's kind of the anthem for everyone, of the era."
Born in 1933 in the capital, Y Van is Hanoian by birth, but he spent more of his life in Saigon than in his hometown. Van moved south in 1952 when he was 19 years old and stayed in Saigon until his death in 1992. So his "Sài Gòn đẹp lắm" hook encompasses both the emotions of an immigrant and a long-term Saigoneer.
The iconic song's influence on the record also extended to the album cover, a gorgeous retro painting in yellow and turquoise showing a chanteuse clad in a cheongsam performing the song, with an outline of the Saigon Notre-Dame Cathedral in the background. According to Hagenkoetter, it's the original image from the music sheet of 'Sai Gon.' He was so impressed with the quality of the illustration that he decided to feature it on the cover; the back cover is embellished by an old Saigon map from 1968.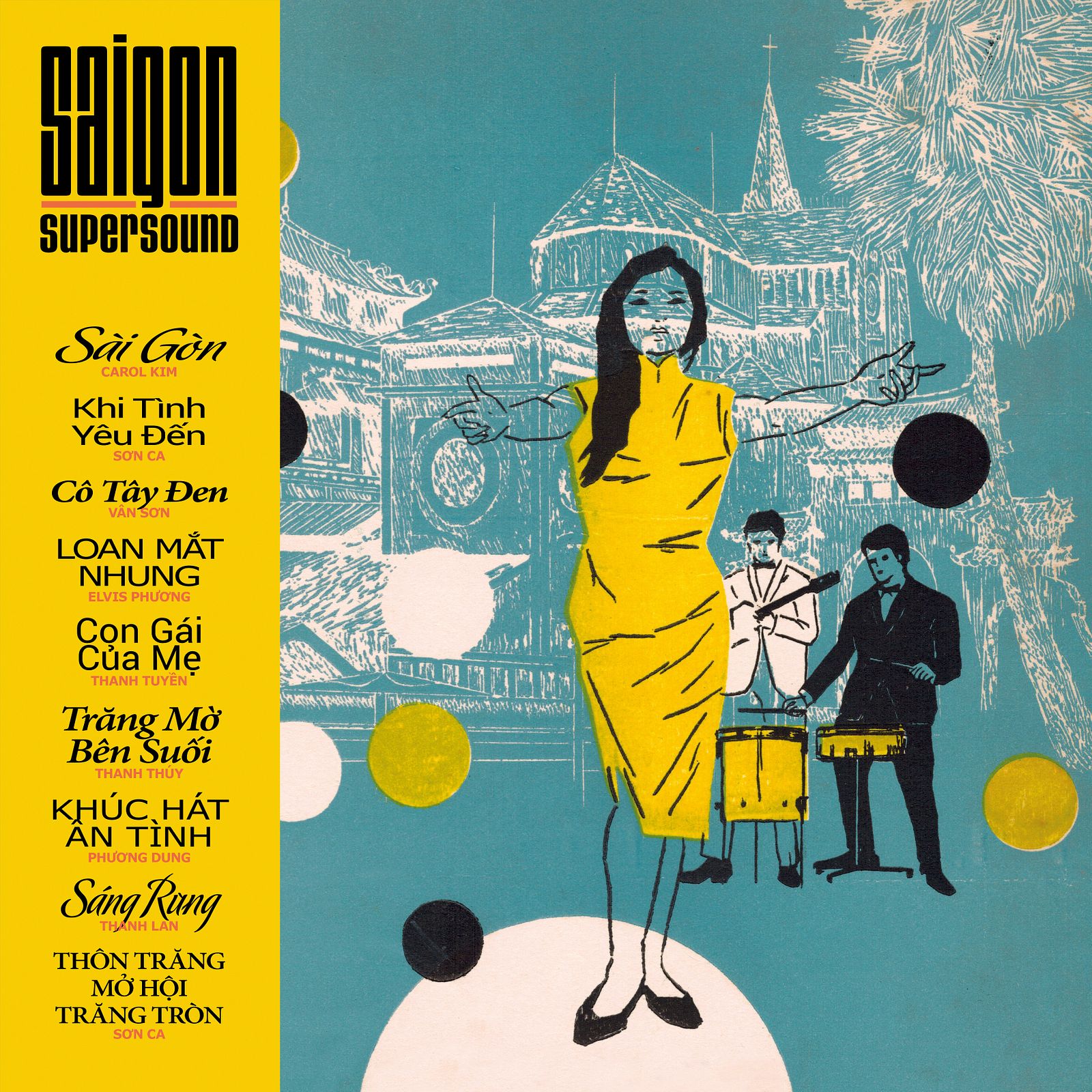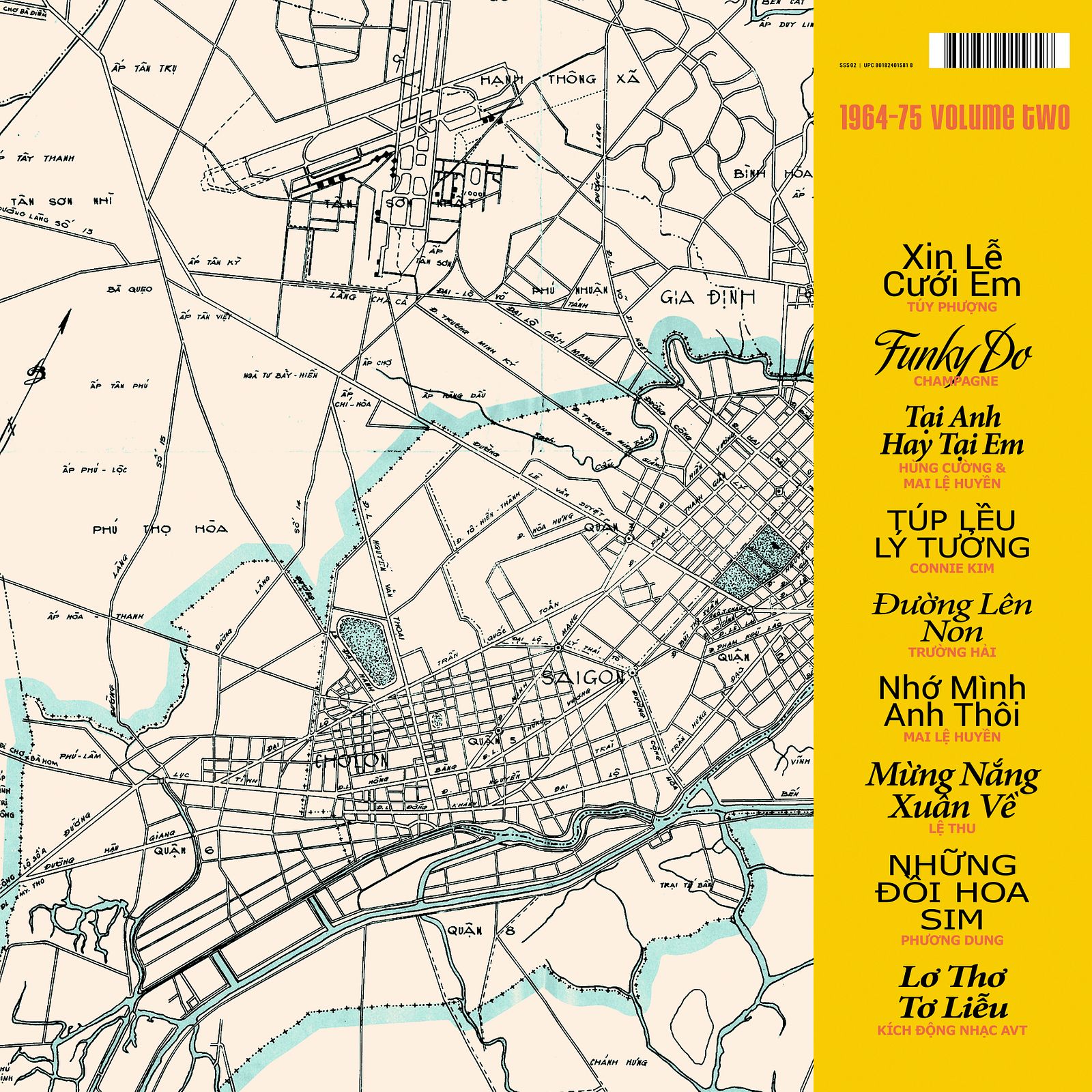 Since its birth, Saigon Supersound Volume 1 has won the hearts of listeners left and right, from members of the Vietnamese diaspora to foreign fans of local music. Nonetheless, Hagenkoetter says that he was surprised and delighted to see so many Vietnamese nationals be so taken with it. His initial intention in making Saigon Supersound, he explains, was to expose parts of Vietnamese culture and history to foreigners and second- or third-generation Viet Kieu, like his daughters.
"But then I receive such a good reaction here in Vietnam and also abroad from Vietnamese people. I think that was the greatest honor I could get," he concludes. "I remember one lady stepping up to me; she was with her daughter. She was attending a show here and she came up and said how excited she was to see young people reacting, dancing and performing this music live again here in Saigon."
Financially, Saigon Supersound has also been a success — Volume 1's vinyl version was re-pressed once for an additional 500 copies. A modest number when measured up against more popular genres and musical acts, but "for this kind of music, it's a success," he adds. "Anyhow, it's not a project you would get rich with." At the end of the day, by any measure, the project has been successful, and Hagenkoetter assures me that there will be three volumes, but no more.
"First reason is it's quite a lot of work," he laughs. "For me then I would have told everything, and I think as long as I can [convey] to the people that I'm telling a story here, like Star Wars 1, 2, 3, the work should be done."
Saigon Supersound, Volume 2 was released on October 5, 2018 on vinyl, CD and digitally. You can order it here.