There is a new area in Saigon, closed off to motorbikes, where artists and creative minds from different disciplines as well as businesses come together. This is the idea sketched out so far behind the still developing 3A Station (Alternative Art Area), located in 3A Ton Duc Thang in District 1.
I went to have a look at this new space after an artist that I met at Vin Space mentioned it while talking about graffiti in town.
3A is a 2000 square meter space in which three abandoned warehouses are being refurbished and converted into 'spaces' for galleries, shopping areas, consignment warehouses and coffee shops. In addition, the courtyard as well as other units will be used to host art activities and performances for the community, ranging from live music to fashion shows.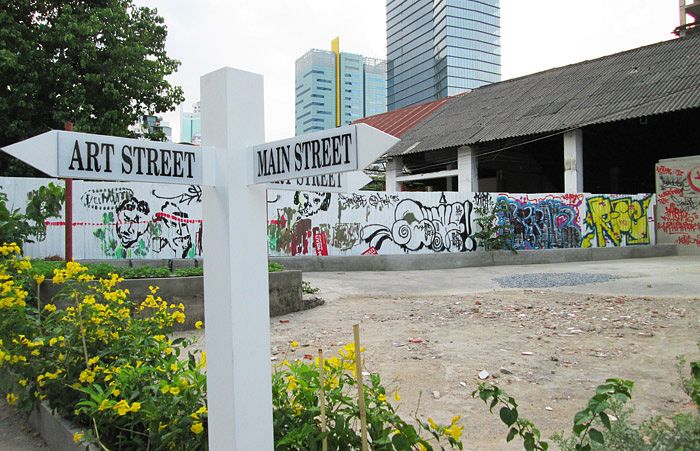 Most of 3A is still under construction but they've already had some young, local graffiti artists work on the old warehouses' walls. On the April 6, the first warehouse opened its doors to the public; adding to the already existing Mai Gallery, a fashion space including independent designers, Sadec District (a creative housewares store) and a fashion boutique, Dieu Anh.
Sadec's (www.sadecdistrict.com) products come from the Mekong Delta; in fact, all the items are either inspired or have been bought from various villages and towns along the river, from Thailand to Vietnam. The idea is to select and create very traditional and unique pieces but that simultaneously have a contemporary appeal to them. The designers working on their products come from different nationalities so that they can add their technical knowledge to the making of traditional pieces such as bowls, tablecloths and so on.
Dieu Anh is an independent fashion designer whose collection rethinks ways to make every day, casual pieces of clothing wearable and delicately feminine; for instance I particularly liked how an otherwise plain, striped men's shirt has been converted into a V-neck dress with the buttons on the back.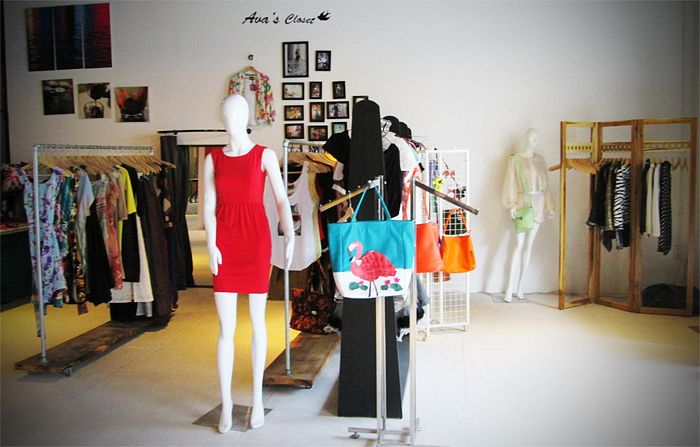 While I was wandering around 3A, its manager was kind enough to explain her vision behind the project, "in many cities around the world, it is already a common trend to have designated areas for performing arts, street arts and antiques markets, however this does not yet exist in Saigon. Since I already had a gallery, I thought of transforming the abandoned warehouses into units where people in Saigon as well as tourists can access community art and creative products in a more relaxed way, that is why I do not want motorbikes entering the area, so that people can walk and enjoy their time. It is such a rarity in Saigon."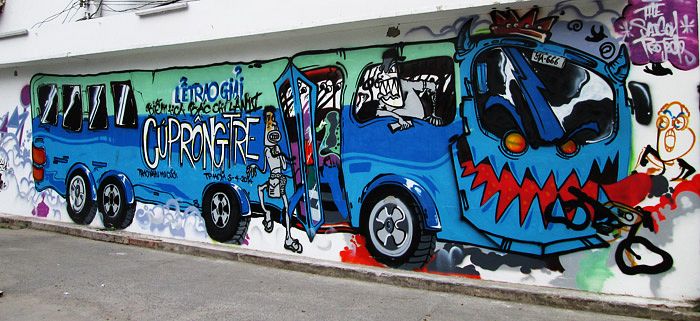 The idea of combining high-end shops with street art and street performances might raise a few eyebrows, "this is a concept typical from the Western world where the art scene is so developed and broad to allow a 'division' between the target groups and purpose of different kinds of art, if you wish. Here, there are so few creative spots as well as people that the separation between the different groups cannot be made", she explained. She welcomes creative people from different businesses and disciplines as long as they can contribute to the cultural environment within the community by offering an alternative to the mass production and to pre-packaged retailer products.
The manager added that many artists and businesses, especially young ones, have already approached her regarding organizing cultural events and also to join the project, a sign, she is happy to say, that there is a need for a space like 3A.
There is not an official plan to be released to the general public, so if you want to follow the updates about the project, e-mail: 3a.station@gmail.com.