Transcending the boundaries of a conventional art exhibition, "Midnight in the Mangroves - Đêm Trong Rừng Ngập Mặn" tackles the beauty and important environmental role of mangrove forests via the language of photography.
Chiron Duong, whose real name is Đạt Dương, is a Vietnamese architect and photographer. He won first prize at the Picto Fashion Award back in 2020. That year, as Chiron was completing his graduation project, he started taking an interest in the pressing problems threatening the existence of Vietnam's mangrove habitats.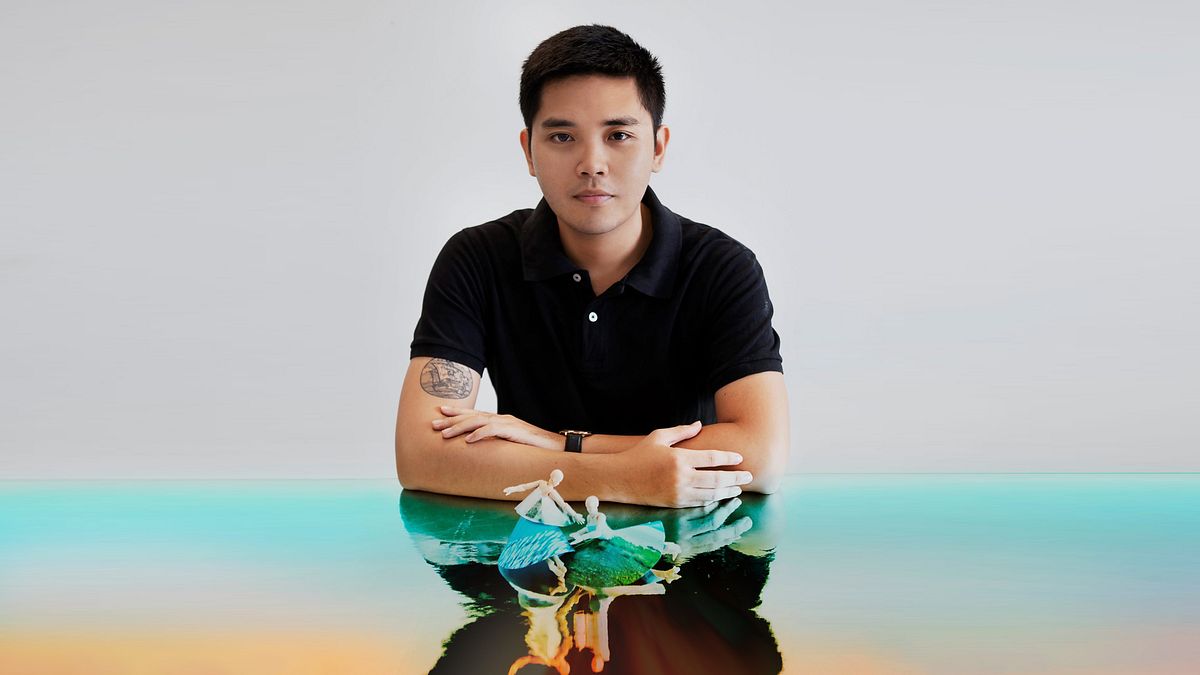 He commenced "Midnight in the Mangroves" soon after, taking visual elements from the country's coastal forests in hopes of raising public awareness about the ecological role, cultural values, and the current state of these indigenous plant species.
The results of Chiron's project are now available for public viewing during an exhibition that he co-organized with the cultural art space Nam Thi House. It features 65 photographic works, divided into six chapters, to tell a complete narrative based on mangroves.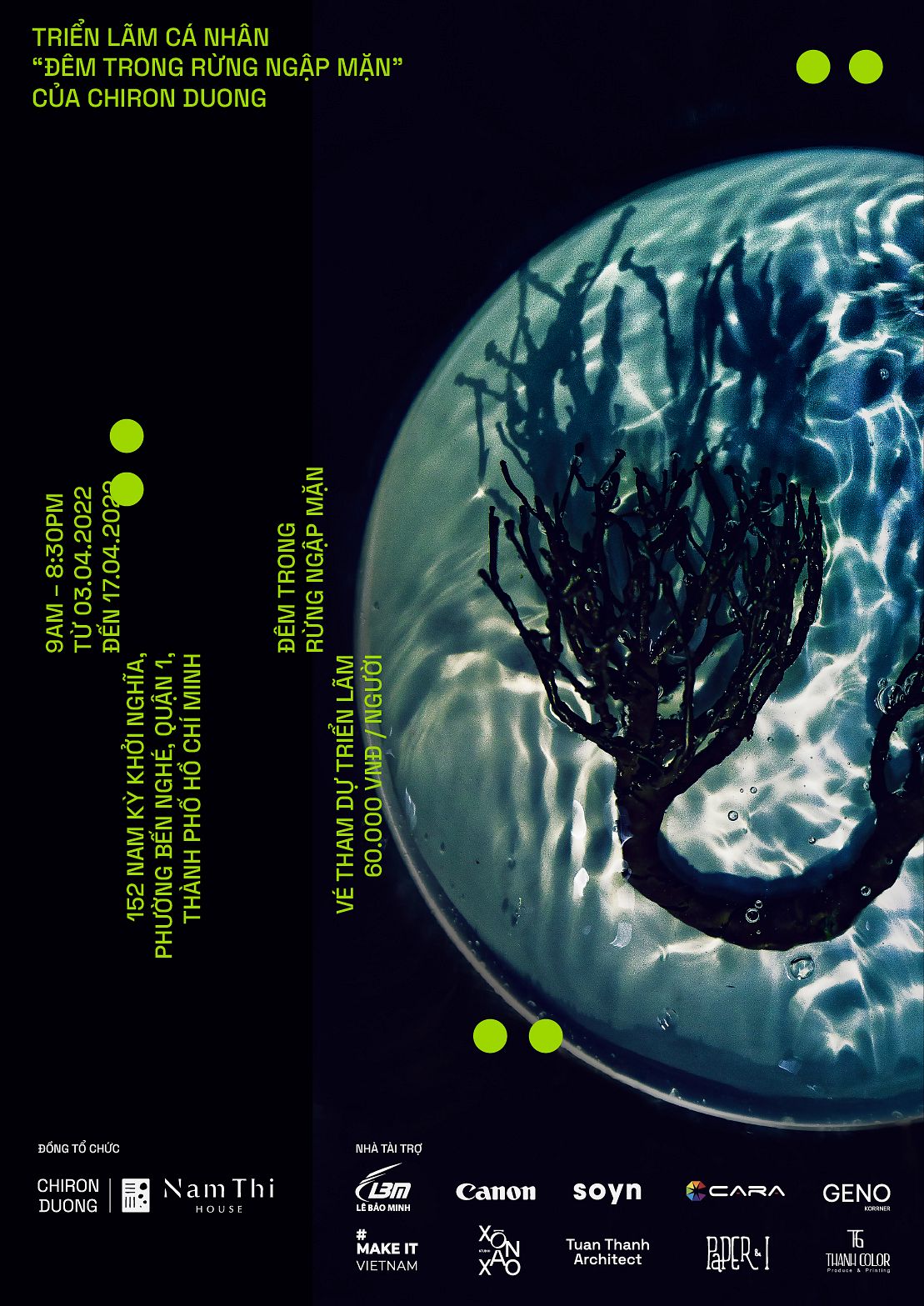 The six parts are:
1. Khi tôi là cây ngập mặn / When I'm a mangrove
2. Hành trình đến vùng đất của những người hùng thầm lặng / Journey to the land of unsung heroes
3. Hơi thở sau cùng / The last breath
4. Cây ngập mặn cuối cùng / The last mangrove
5. Vị của đất mặn - Tam Vị Tam Công / The taste of saline soil
6. Đêm trong rừng ngập mặn / Midnight in Mangrove Forest
Sharing with Saigoneer, Chiron says that we live in a time when the total area of mangrove forests in the world has shrunk by 20–35% due to rising sea levels and human development. Vietnam is one of five nations most-affected by this climate change. Still, many young Vietnamese are not in touch with their country's environmental crisis, as they feel content with their living situation. Chiron hopes to contribute to the spread of knowledge on these urgent issues.
"To me, education plays a crucial role in the development of our human civilization. Older generations have the responsibility to impart necessary knowledge to younger ones. [The project was started ] in order to continue the creative momentum of my graduation project and promote the understanding of environmental issues. I am very happy to have found passionate collaborators to accompany me on this journey," he says.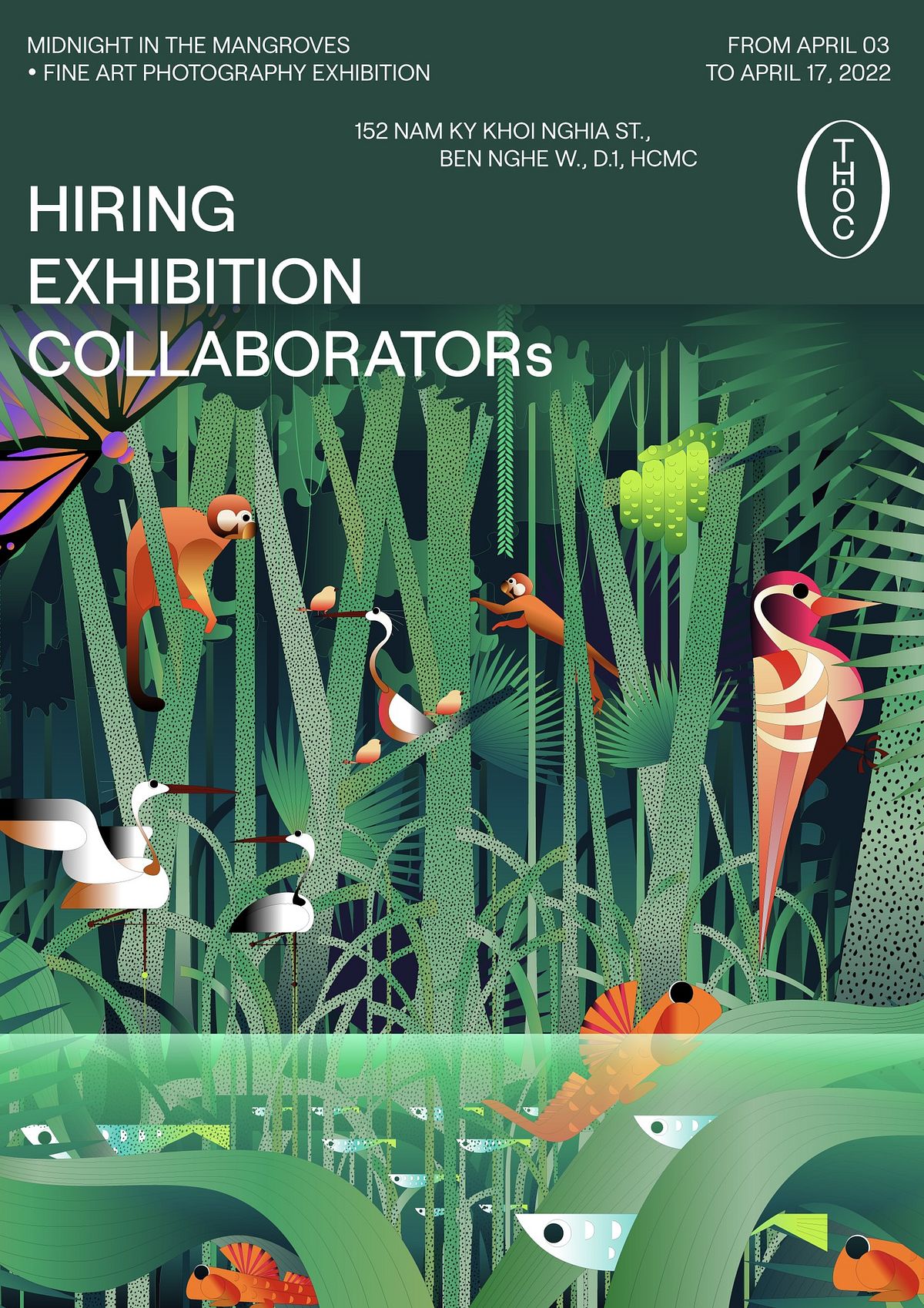 Apart from displaying the images, the exhibition will donate 15% of ticket sales and 20% of merchandise sales to the Forest Symphony program under the Hạnh Phúc Xanh project (from the Sống Foundation) to support reforestation efforts in Sóc Trăng Province.
"Midnight in the Mangroves - Đêm Trong Rừng Ngập Mặn" takes place from April 3 to 17 at Nam Thi House, 152 Nam Kỳ Khởi Nghĩa Street, Bến Nghé Ward, D1.