After a four-year hiatus, performing art extravaganza Krossing Over Arts Festival (KOAF) officially makes a comeback this April with a week of events to delight Saigon's art lovers.
Started in 2017 by French-Vietnamese choreographer and dancer Sébastian Ly, for the next three years, KOAF would bring about a thrilling intersection between the movements of dance with the multi-dimensionality of other art forms, including film, visual arts, poetry, music, and more.
The fourth edition of KOAF, organized by Kerman and run by OHQUAO, will take place from April 8 to 15 this year, featuring eight events happening at five venues across Saigon, including IDECAF, Vin Gallery, The Lyricists Studio, Vườn Thảo Điền, and the HCMC Youth Cultural House.
The festival will commence on April 8 with "When Film Meets Dance," a series of film screenings and talks at IDECAF, presenting works by local artists and filmmakers like La Zung, Chinh Ba, MORUA, and more. KOAF concludes on April 15 at the HCMC Youth Culture House with "Giữa Ngàn Tinh Tú."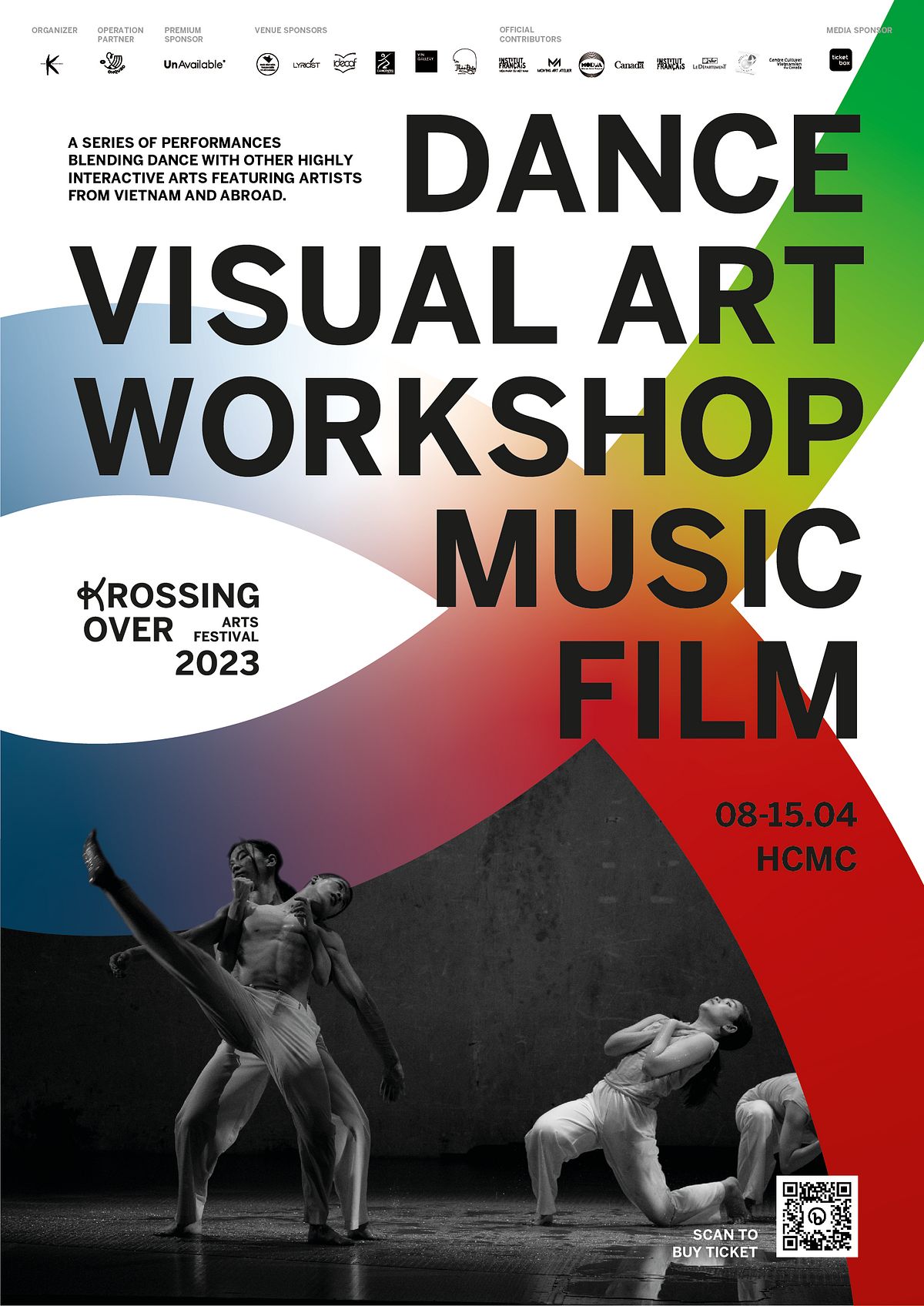 Apart from the interdisciplinary blend of art forms, Krossing Over 2023 will bring together a roster of artists from across Vietnam and Canada, Japan, South Korea, and France. There are old friends who have made their marks on past editions, like Lê Mai Anh, Kim-Sanh Chau, Trần Hoàng Yến, Sunyoung Grace Lim, Sébastien Ly; but there are also new faces who are lending their artistic sensibilities to the festival for the first time, including Chinh Ba, Alexander Tú and The Lyricist, La Zung, Dung Tran Quoc, Yohei Yama, Robin Mahieux, Đoàn Thanh Toàn, Red, and Loïc Guénin.
"The festival is really a platform for making Vietnamese artists visible, and to also encourage collaboration between Vietnamese artists and artists from other countries and to make exchanges possible," Sébastian Ly told Saigoneer in an interview in 2018 about Krossing Over's ultimate goal. "It's definitely something we organize to make it sustainable, so that it's a meeting point for artists each year."
Head to Krossing Over Arts Festival's Facebook page for more information and book your tickets here.