Oscar Wilde, Antoine de Saint-Exupéry, Samuel Beckett, Rajiv Joseph and now Tennessee Williams - those are some of the figures whose literary works have been brought to Saigon by the only professional English language theatrical company in town, Dragonfly Theater Company.
Since its inception in 2011, the steady flow of plays being put on by the company bears witness to their passion for theatre and, most importantly, to their desire to build a much needed theatrical scene in town.
We sat down to talk with one of the founders, Aaron Toronto, and executive producer Belinda Smith to discuss the thinking behind their dramaturgic choices, what motives them and the lowdown on their upcoming show An Evening with Tennessee Williams.
At the beginning of this year, Dragonfly Saigon, Saigon Sound System, and Thai-based English-language theater company Peel the Limelight joined forces to stage Pulitzer Prize finalist and playwright Rajiv Joseph's Gruesome Playground Injuries.
The story of a bloody, harmful and self-destructive love (the metaphorical question "Does it hurt?" keeps popping up throughout the script) between Doug – played by Jaime Zúñiga, a former member of Dragonfly) and Kayleen is presented in a non-linear sequence (jumping back and forth between childhood and adulthood).
Injuries is one of these plays that touches "bigger" themes but places them in a small frame. Doug and Kayleen's life events are presented to the audience through the injuries characters sustain and within feisty conversations between the two. By stepping in and out of their characters' childhood and adulthood, Injuries relies on the ability of the actors to build a connection between one another to convince the audience that these two opposing figures (one reckless and the other cautious) need and love one another and, in turn, keep gravitating back to each other.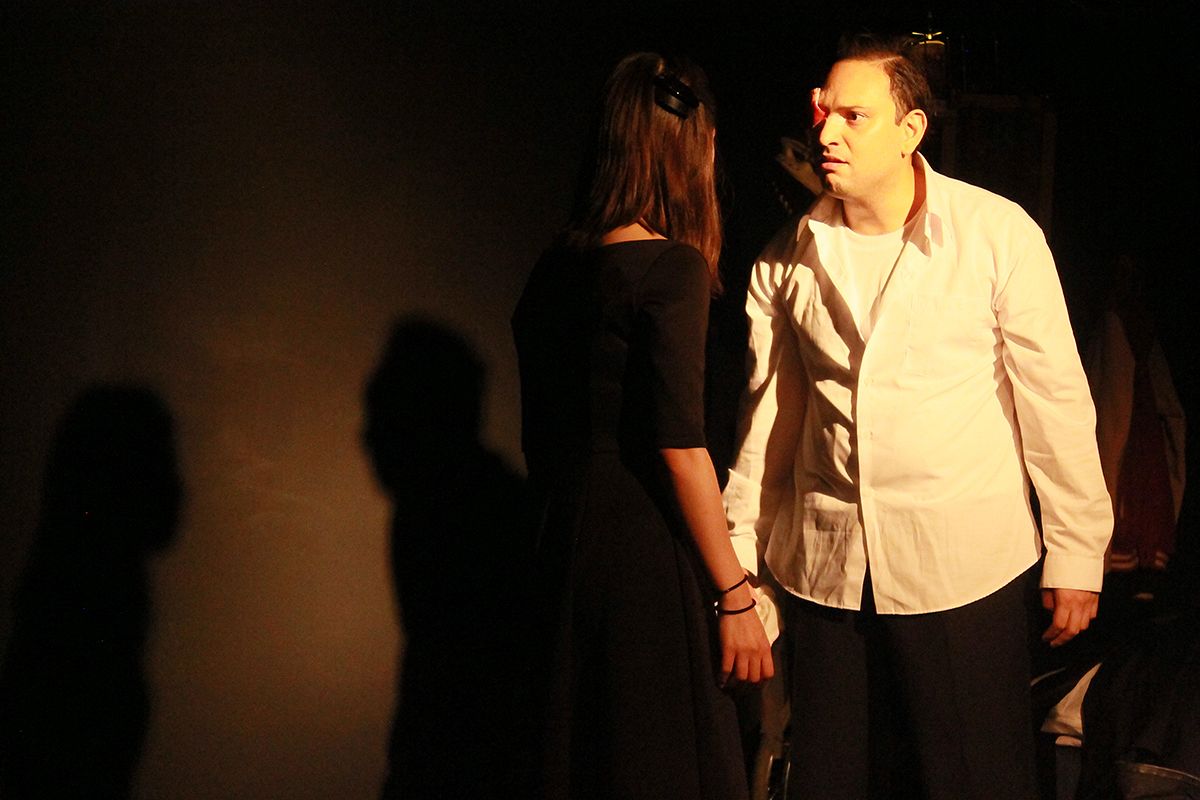 The event saw the temporary reunion with one of Dragonfly's former founders, Jaime Zúñiga (who now produces and acts for Peel the Limelight), making us wonder if this opens up the possibility of more visits by regional English Language theatrical companies to Saigon in the future.
Injuries is not an easy play to pull off (as seen by the many praised and criticized renditions of it around the world by various companies), and surely it is not the most famous by Rajiv.
The first question in our interview is inevitably how and why they have chosen to produce plays that, although by masters in dramaturgy, like Beckett and Wilde, do not always have mass appeal.
"We have restrictions related to the actors. Since we have a limited numbers of actors we choose plays that have a specific number of protagonists. When we select a play we also consider if people would find it interesting and come to see it. However, considering that we do this due to our passion for theatre and not for monetary gain, we primarily choose works that we like," explained Belinda Smith.
Next week, for An Evening with Tennessee Williams, they will showcase five one-act plays - including The Chalky White Substance, In Our Profession and Interior: Panic, (which later became the award-winning film and play A Streetcar Named Desire) by the American playwright.
"Ryan Burkwood (one of the actors and directors involved in the company) had a book of one-act plays by Williams," explains Toronto. "Later we found another book with plays written before Williams became famous. We decided to pick some of his early works and some of his latest, darkest ones."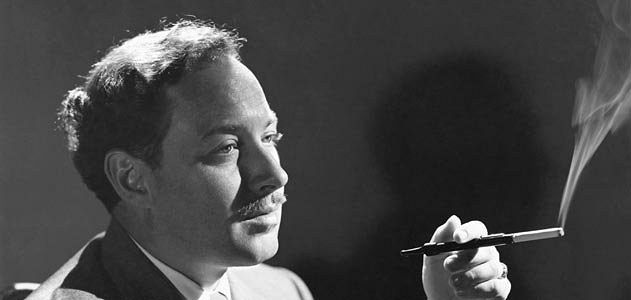 The production of Williams' plays will be housed at Cargo Bar, taking the form of a dinner-theatre experience where Southern-US inspired food will be served at intervals (the dinner is optional).
"Because these are individual, standalone plays, we thought of integrating the evening with a dinner," said Toronto.
Commonly during dinner-theatre performances, the audience dines while the play happens around them, but Williams' work does not lend itself to be "background" noise. This is why the dinner will be served between plays in next week's performance.
"We are really proud to be having these plays because, although many people would know Tennessee Williams, they might know be familiar with these particular works," continued Toronto.
Even for Interior: Panic, "Blanche is the central character (like in Streetcar) but the play focuses more on her madness. Elia Kazan had a big influence on how Williams wrote Streetcar by toning it down and making it more accessible to the audience."
Before moving to Cargo, Dragonfly's first performances were hosted at Vietnamese theatres. The decision to move to Cargo was based on difficulties that surfaced while working with local theatres, particularly because Dragonfly's crew is foreign.
Theatrical performances can happen anywhere - in a park, on the street, on a stage in a pub - but in a healthy cultural environment, those should be additional options in addition to the theatre. Cargo is an excellent venue for various performances and live music, and it has proven to be a valued supporter of cultural organisations, but it cannot be used for every play. While Dragonfly's Waiting for Godot lived harmoniously inside Cargo's walls, the same thing cannot be said for Gruesome Playground Injuries, which unfortunately suffered a bit due to a double booking of a live music performance that took place at the other end of the venue.
This poses the question: how do they see the theatre evolving in Saigon due to these difficulties and what plans do they have in store for the future?
Toronto also works with Vietnamese theatres and is currently staging his own play Canh Mau - Blood Soup, which he wrote in Vietnamese, at Kich Saigon - Saigon Theatre in District 3. "One of our aims in the future is to bring Western plays in Vietnamese to Saigon," explained Toronto. Regarding the plans for Dragonfly, Smith added "we do not have set plans for the future because our cast and crew changes and we take in ideas and visions from our different members. We have attracted individuals that are passionate about theatre and we have taken listened to their inputs, visions and different ways of approaching directing."
An Evening with Tennessee Williams is on at Cargo from the 3rd until the 6th of June. To find out more information and how to book a ticket, click here.