In short, Tan Son Nhat International Airport will add another terminal to the south the existing terminals, but not build another runway.
The plan will allow for the currently overburdened airport to handle 50 million passengers by 2025. ADP Ingénierie (ADPi), the French company behind the project, expects the expansion will cost more than VND30 trillion (US$1.3 billion), not including the cost of site clearance. ADPi's plan was one of the few presented at some conferences helf at the beginning of this month to discuss solutions for Tan Son Nhat's overcrowding problem.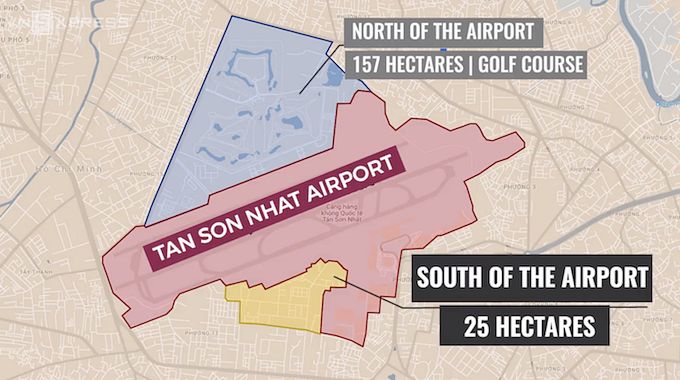 In addition to the new terminal to the south, a 157-hectare area to the north that is currently occupied by a golf course will be used for support structures and maintenance facilities. Prime Minister Nguyen Xuan Phuc agreed to the proposal only after ADPi provided a detailed scientific study and forecast for the future passenger demand.
The plan was selected from amongst several the government had been considering. Some of the plans put forth by domestic entities involved the building of a third runway. ADPi argued the environmental impact, noise pollution and cost of such construction would be too great, especially with the looming construction of Long Thanh International Aiport in neighboring Dong Nai Province.
The construction is much needed. The airport was designed to service only 25 million annual travelers but is currently providing for 32 million. Expanded airline routes and increased demand is only going to make the airport more crowded.
[Top photo via Vietnam Airport]
---

Related Articles:
---