After more than a day of unrelenting rain, Typhoon Usagi has reduced Saigon to a waterlogged town.
Usagi started as a tropical depression that strengthened into a typhoon on Thursday, November 22. According to the National Center for Hydro-Meteorological Forecasting, it was the ninth storm to impact Vietnam this year, and several more may strike the country before the end of 2018. At the time, Usagi's trajectory was predicted to hit Khanh Hoa and Ninh Thuan Province before weakening over land.
However, on November 24, the storm started moving southwards with an estimated path across southern localities like Vung Tau, Saigon and Ben Tre. The affected areas all experienced moderate rain early on Saturday morning, November 25, when Usagi made landfall. What followed was more than 24 hours of continuous rain in some southern provinces and Saigon that paralyzed local traffic and inundated low-lying areas.
According to Le Dinh Quyet from the Southern Hydro-Meteorological Center, the bout of rain caused by Usagi was the longest and heaviest ever recorded in Saigon history, with historic levels of rainwater. Specifically, pluviometers in Tan Binh District recorded a staggering 407.6 millimeters, while District 1, Nha Be and Can Gio showed 301, 345 and 293 millimeters, respectively.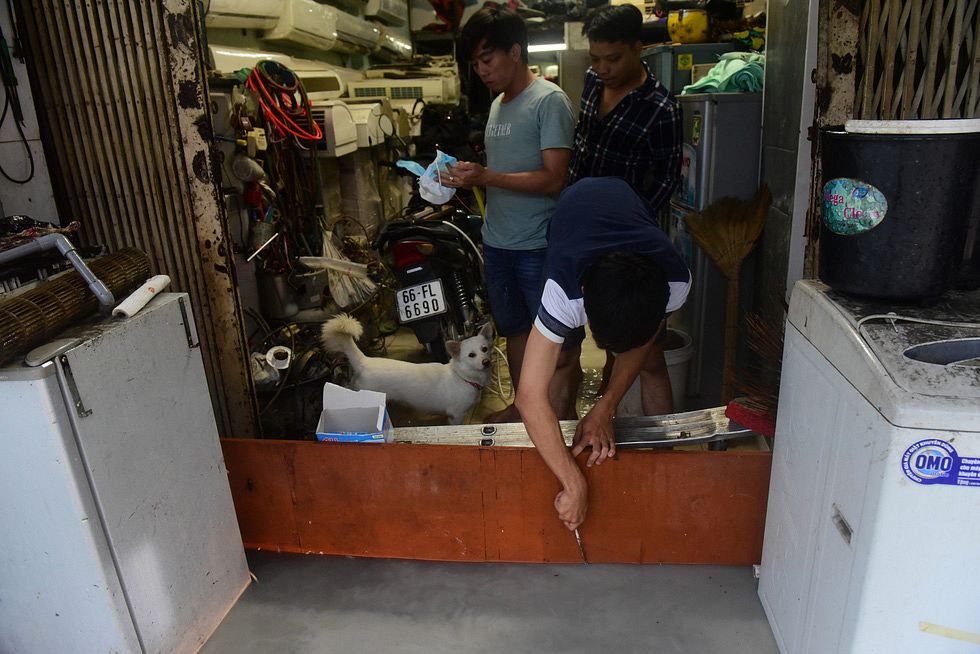 The unprecedented rainfall created 60 flooded areas across the city. Low-lying neighborhoods like those in District 2, 7, 8, Binh Thanh and Nha Be were inundated as expected, but this time, even commonly unaffected areas like District 1, 3 and 5 were also severely waterlogged.
As of this morning, November 26, the rain has ceased in Saigon and the water has subsided in some neighborhoods while others remain under water, such as Thao Dien Ward in District 2, the An Lac Roundabout in Binh Tan District and Dinh Bo Linh Street in Binh Thanh District.
According to a preliminary report by the Central Steering Committee for Natural Disaster Prevention and Control, as of today, Storm Usagi caused one death in Saigon; destroyed 52 homes in Khanh Hoa, Ninh Thuan and Ba Ria-Vung Tau provinces and Saigon; and sank 46 boats and 99 rafts. The Saigon victim was killed in November 25 by a fallen tree when he was driving along Nguyen Van Linh Street in District 7.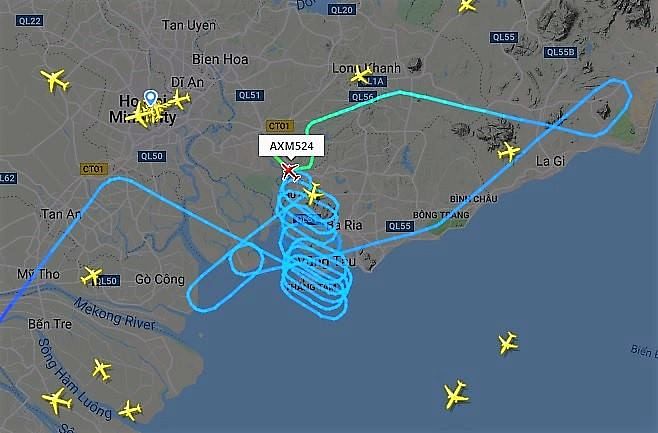 Apart from disabling local streets, the storm also wreaked havoc in the air and on the railway as well. On November 25, rainwater wore away the foundation of a 600-meter railway section in Ninh Thuan Province, disrupting the North-South Railway for more than a day until this morning. Moreover, dozens of flights out of Saigon were either canceled or severely delayed on the same day. Flying into Tan Son Nhat was a nightmare as well, as planes were forced to either divert to nearby airports or enter holding patterns for hours.
---

Related Articles:
---