On Tuesday afternoon, an ice delivery truck flipped over after one of its wheels broke through a sewer cover, killing a nearby street vendor.
The accident occurred on Nguyen Thi Minh Khai Street in front of the Saigon Botanical Garden in District 1 at around 1pm on Tuesday afternoon while the driver unloaded ice at a nearby café, according to Thanh Nien.
Witnesses said that during the delivery, one of the truck's wheels broke through a sidewalk sewer cover, causing it to flip over.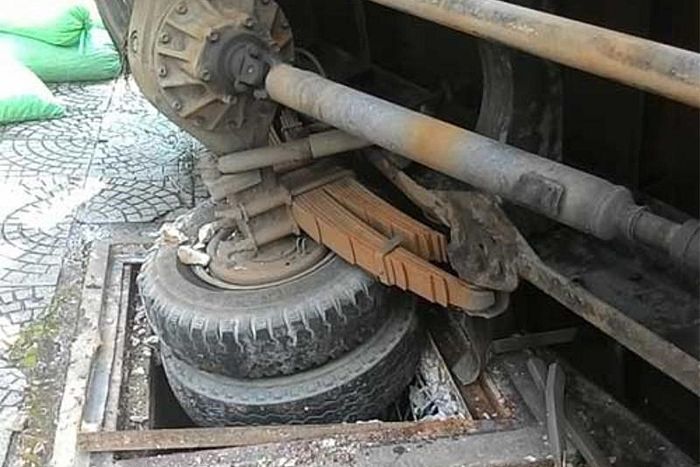 When the truck overturned, it crushed and killed Dang Thi Hong, a 43-year old street vendor who was resting under a nearby tree.
Locals said that this wasn't the first time the truck had flipped over at this location.
Police are investigating the incident.
Stay safe out there, Saigoneers.