Vietnamese-American Masterchef, Christine Ha, is back in Saigon and seems to be eating and drinking her way through the city.
Based on the famed chef's Facebook page, she kicked off her trip with a visit to the Lunch Lady for a bowl of bún Thái before heading over the Park Hyatt Saigon to sip on a lychee martini. Her street food tour then continued with a dinner of bún thịt nướng chả giò.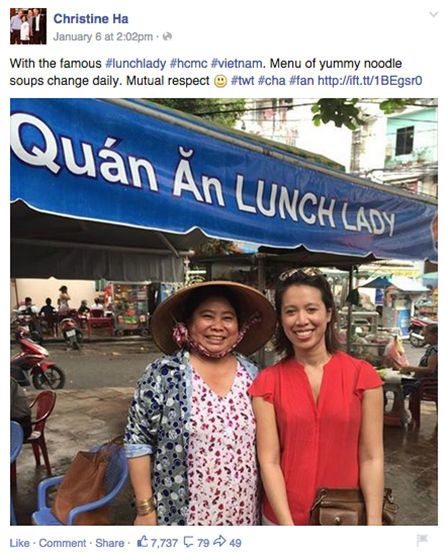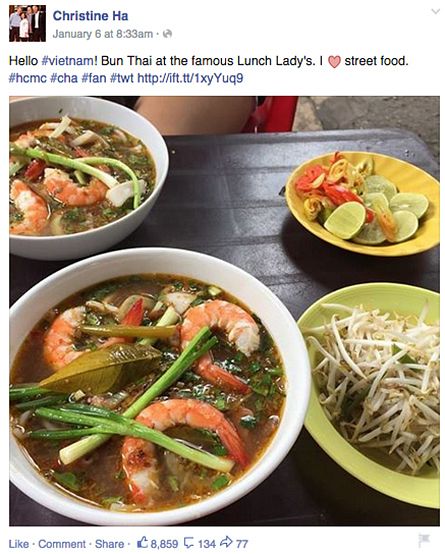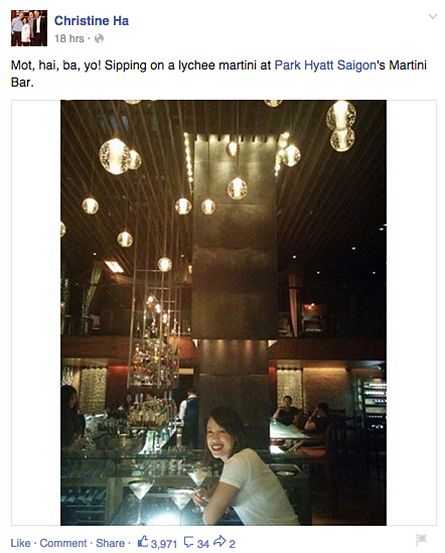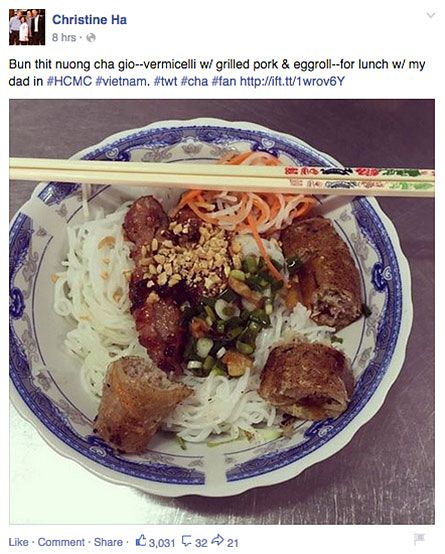 The blind 2012 Masterchef US champion used Vietnamese food to win a number of challenges on the show, including the cá kho tộ which got her into the competition.
She most recently visited Vietnam last July for a KOTO charity event which aimed to "raise funds to build a vocational training school to teach hospitality skills and English to disadvantaged youth" in Saigon.