Last week, customs officers at Saigon's Cat Lai Port found millions of dollars worth of cocaine hidden inside a shipment of wood pallets from South America.
---
Related Articles:
- [Photos] Inside Saigon's Open-Air Drug Market
- Vietnam Planning To Drop Death Penalty For Drug Crimes, Robbery
- Can Tho Man Busted for Drugs at Party for 1-Month-Old Baby
---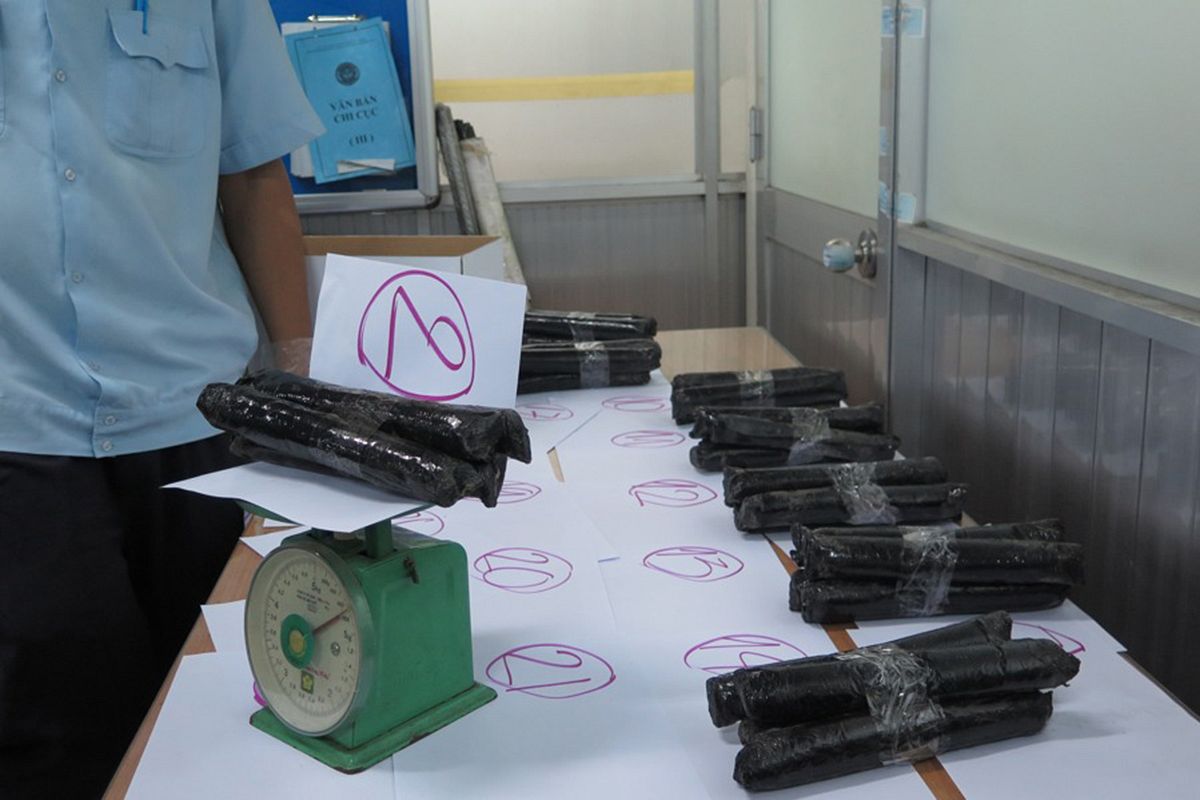 The largest cocaine seizure in the country's history, 31.6kg of the drugs was first discovered after a container inspection on May 15. An investigation led police to a consignment registered to a Hanoi company where they found an additional stash in iron tubes. Together, the haul consisted of 46kg, worth an estimated VND100 billion (US$4.58 million), reports Thanh Nien.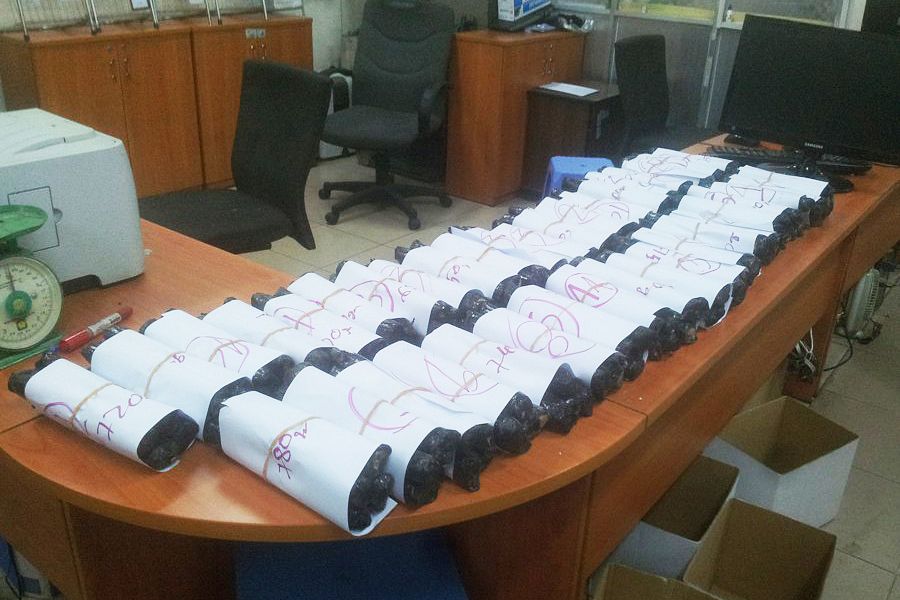 Police said they have arrested "several" suspects and provided information to Hong Kong police that resulted in the confiscation another 19.3kg there.
"Deputy prime minister Nguyen Xuan Phuc has praised relevant forces and instructed to reward them for the largest cocaine smuggling case being busted in Vietnam," wrote the paper.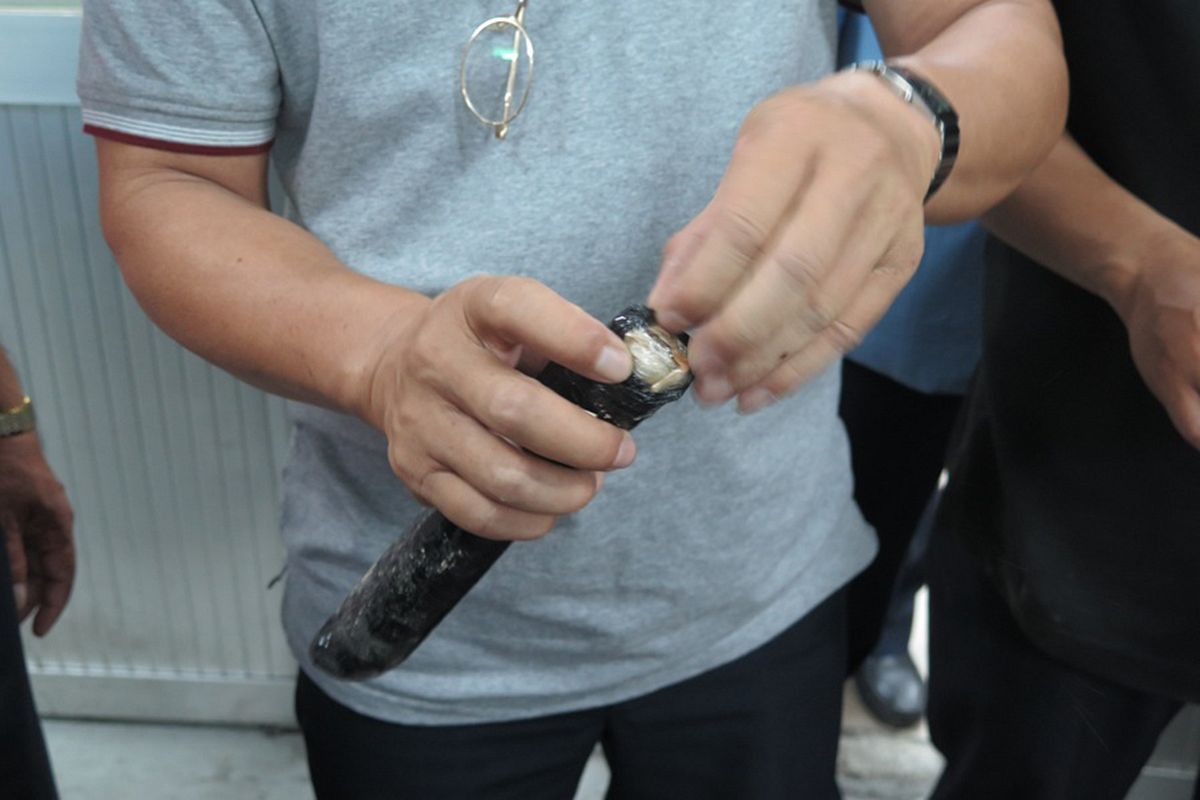 The future doesn't look bright for for the accused as those caught with more than 300g of cocaine can be sentenced to death (though that may soon change).