Praise be to those who bring the hearty wholesomeness of the breakfast skillet to every hour of the day.
What is the most iconic cooking utensil in Vietnamese cuisine? Some might say the wok, which indeed is responsible for many smoky stir-fried dishes in the country, though it's historically an import from Chinese cooking techniques. Another contender for the spot is the honeycomb-like ingenuity of the bánh khọt mold, an invention that gave birth to the range of tiny but delicious bánh căn and bánh khọt along the Vietnamese coastal line. If it were up to me, my money would without a doubt be on the cow-shaped skillet on which bò né is usually served.
Whimsical, practical, albeit not very versatile — this idiosyncratic piece of crockery is synonymous with a good time in my book. A sense of giddy anticipation before the plate arrive. The joy of watching the freshly cracked egg palpitate in front of you as it's slowly cooked by the residual heat of the cast iron cow. From just bò né, this whimsical skillet has paved the way for skillets everywhere to be accepted on the Vietnamese dining table and is now congruous with beef dishes all over the country. It's now reasonable, hip even, to eat straight out of a pan in eateries all over Saigon. That's what we are expecting coming to Khoai Bistro, but we finish our meal with so much more than that.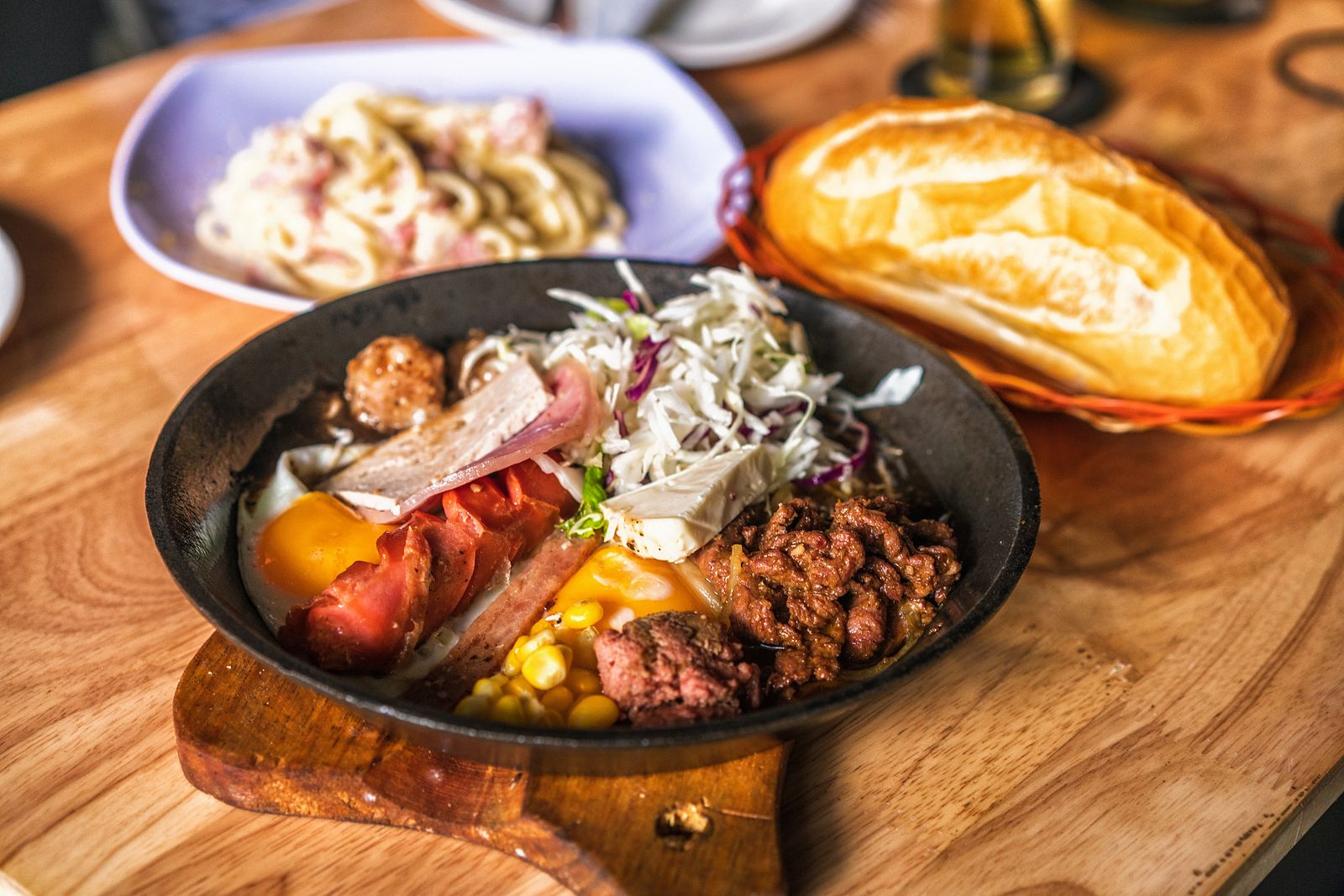 Recommended to us and accompanied by high praise from a colleague, Khoai Bistro looks rather shabby from the outside. A messy, bike-strewn shopfront; a claustrophobic dining area; and an aloof parking attendant that prefers mobile game to his actual job — the lunch crowd has surely done a number on the orderliness of Khoai Bistro. Still, all the tables on the first floor are teeming with voracious customers hacking away at steaks, ribs and skillets full of goodies while outside, a constant stream of food delivery bikes flow back and forth. These are all good harbingers of a scrumptious meal ahead.
We order a special "chảo," Khoai Bistro's signature breakfast skillet that's highly acclaimed; a portion of small BBQ pork ribs; and a carbonara that's on the house, thanks to a Wednesday-only combo.
The special skillet (VND55,000) is well-recognized by online reviews and word of mouth for being chock-full of delicious components for a reasonable price. I have to admit that VND55,000 is quite a lot of spend for breakfast as I can get a bánh mì thịt from elsewhere for a third of the price tag. But at Khoai Bistro, the skillet is available all day, a fact that's I'm grateful for, because it more than lives up to its reputation.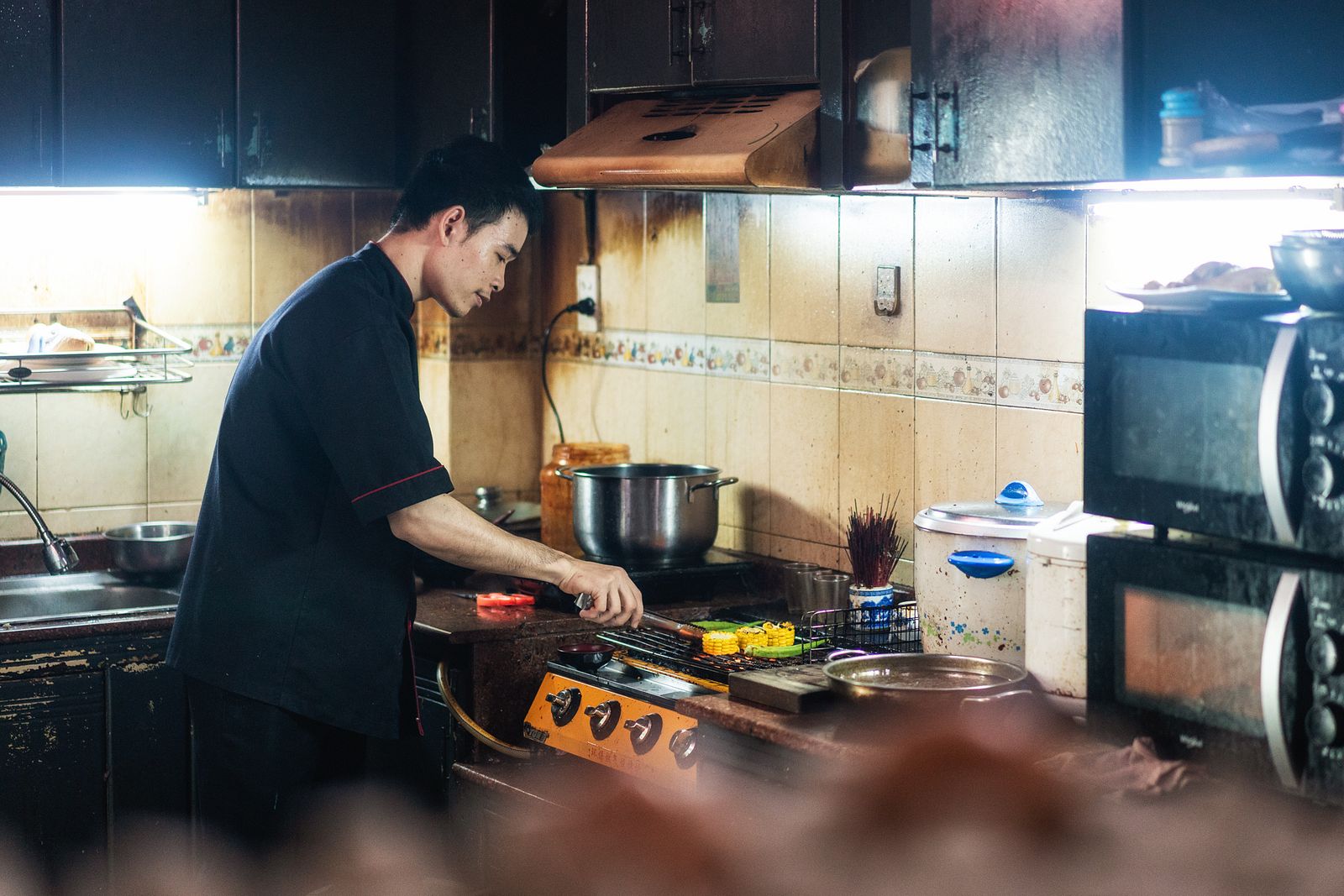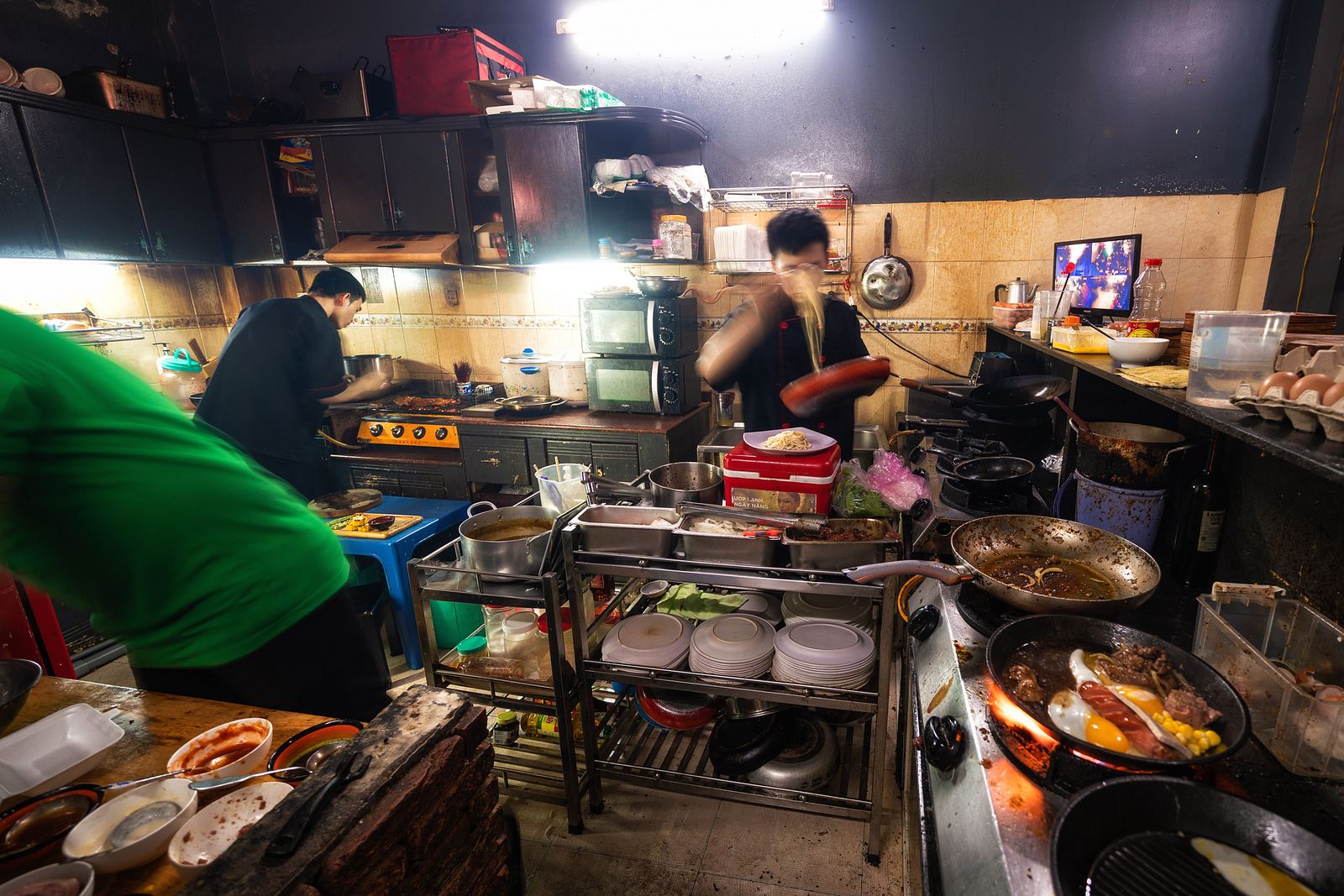 The special "chảo" comes with two sunny-side-up up eggs, meatballs, slices of chả, a German sausage, a wedge of Laughing Cow cheese, a heap of stir-fried beef, a dollop of pâté and a generous serving of cabbage and sweet corn. Our choice of pepper sauce marries everything together well, but the real treat of the bunch is actually the stir-fried beef, which is well-marinated with lemongrass, making it stand out from the rest of the beef dishes. The meatballs, not any bigger than a large kumquat, are juicy and peppery.
With our expectations meet, we are casually polishing off the complementary plate of carbonara (usually VND35,000) when a waitress brings out a positively gargantuan plate of crimson pork ribs that make the special skillet seems like a meager appetizer. For a VND180,000 portion of small ribs, the plate has crispy fries, grilled okra and sweet corn, and a sizable hunk of saucy pork ribs. The meat does not disappoint, with adequate juiciness, flavors and enough sauce to make our dining table a sticky mess after a while. And you know what, we are perfectly content with that.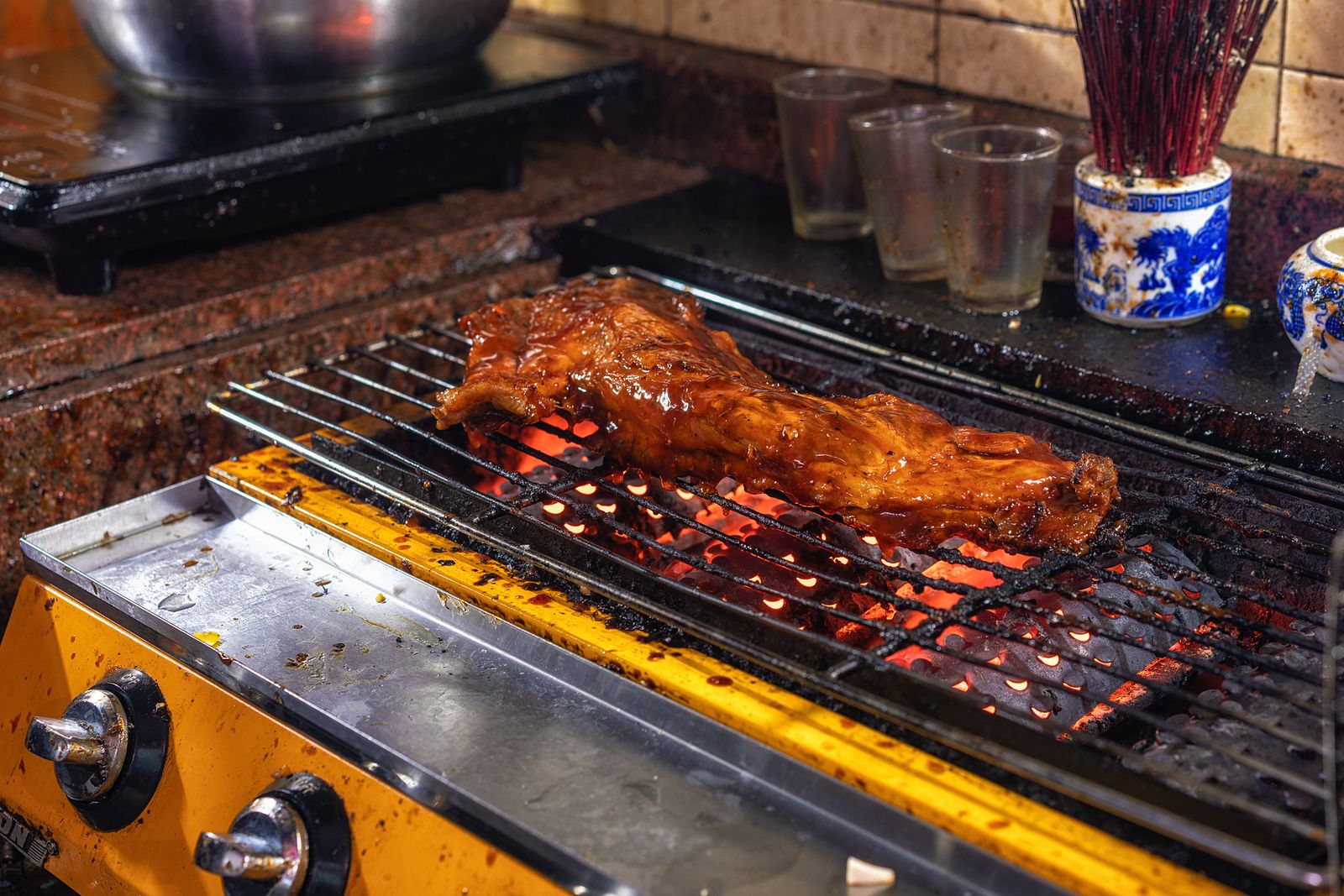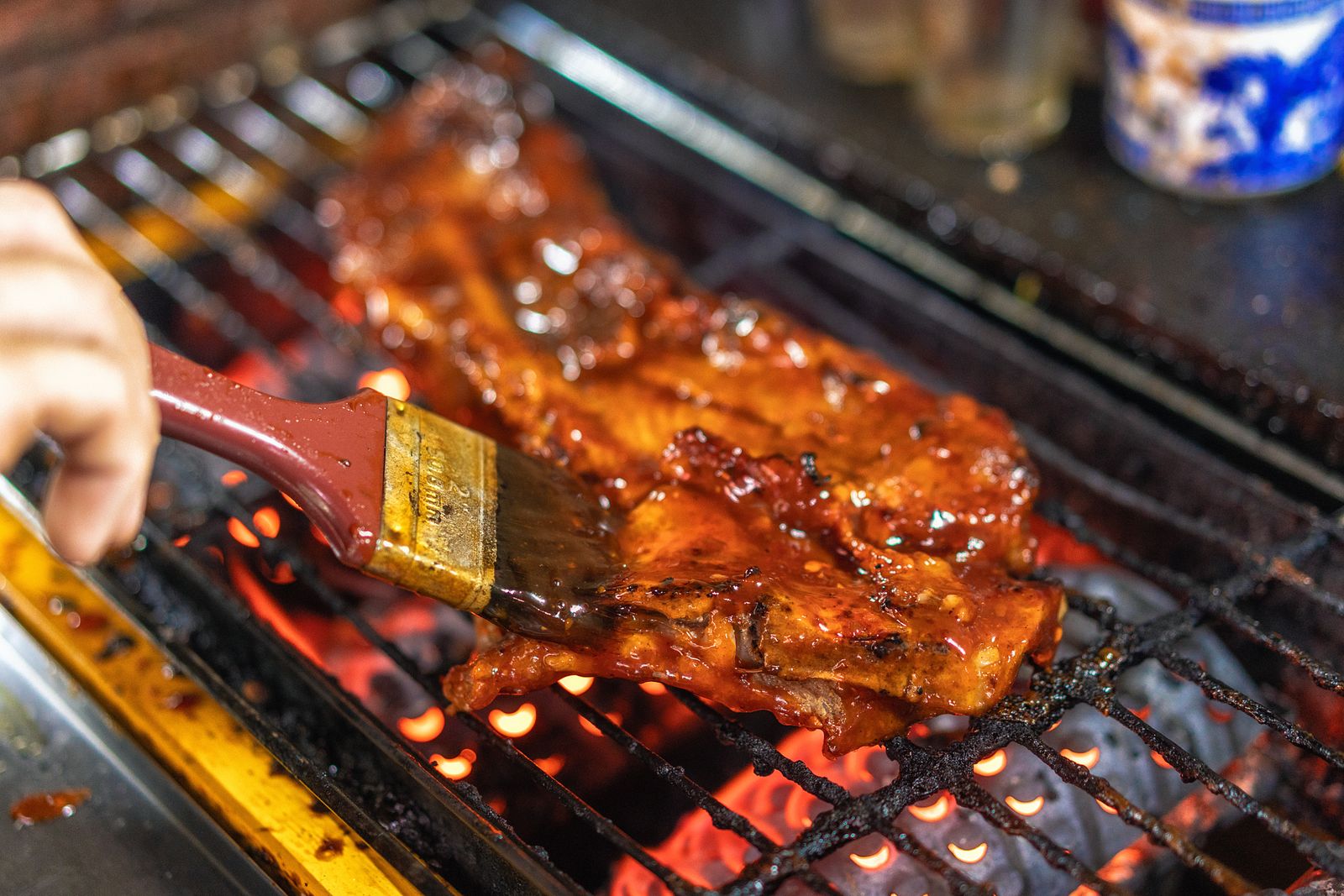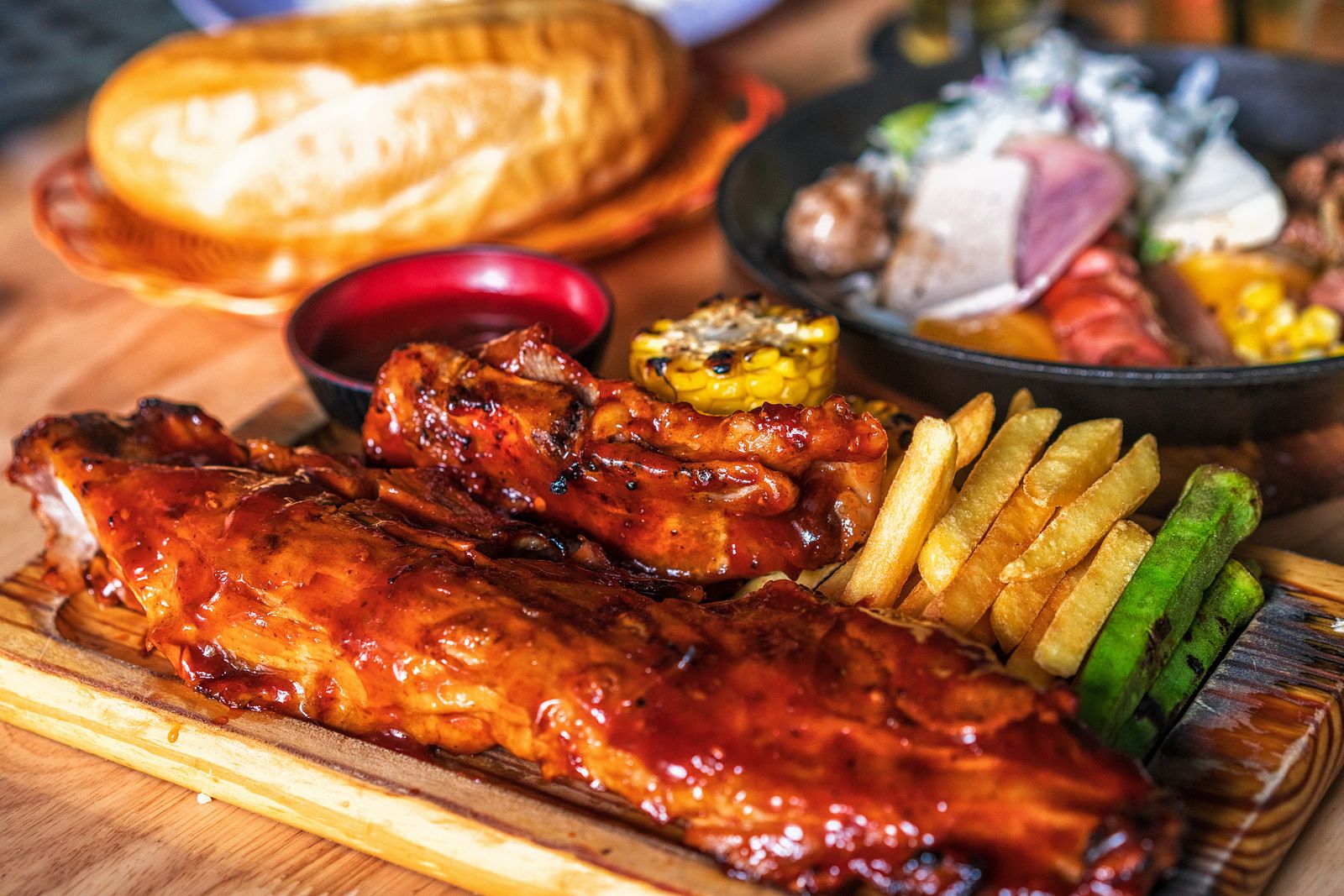 All told, a meal at Khoai Bistro is well worth several trips if you happen to live in the vicinity of Binh Thanh. While you won't find anything outrageously creative, it's simple food cooked well that makes the spot a sterling addition to the Saigon food map.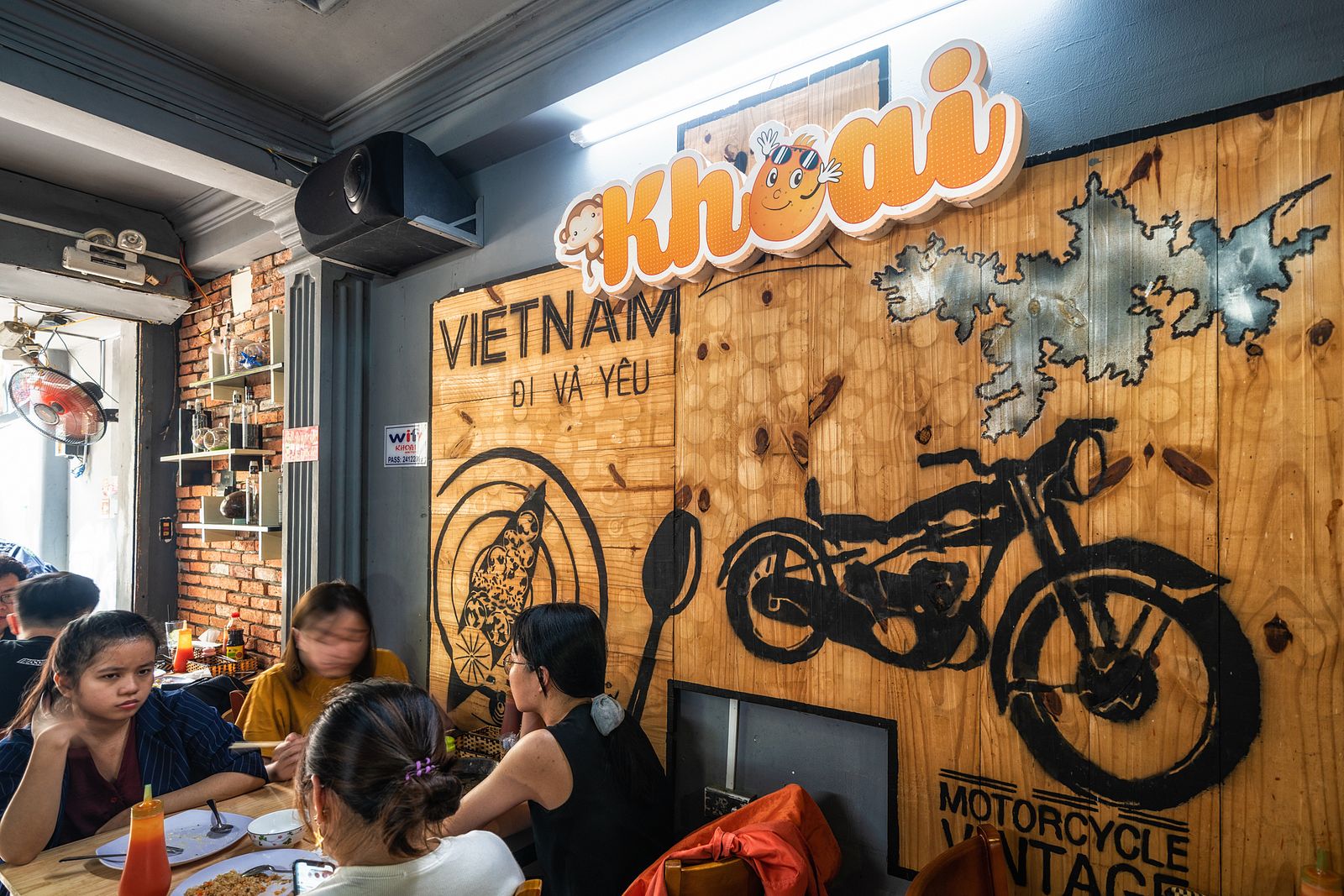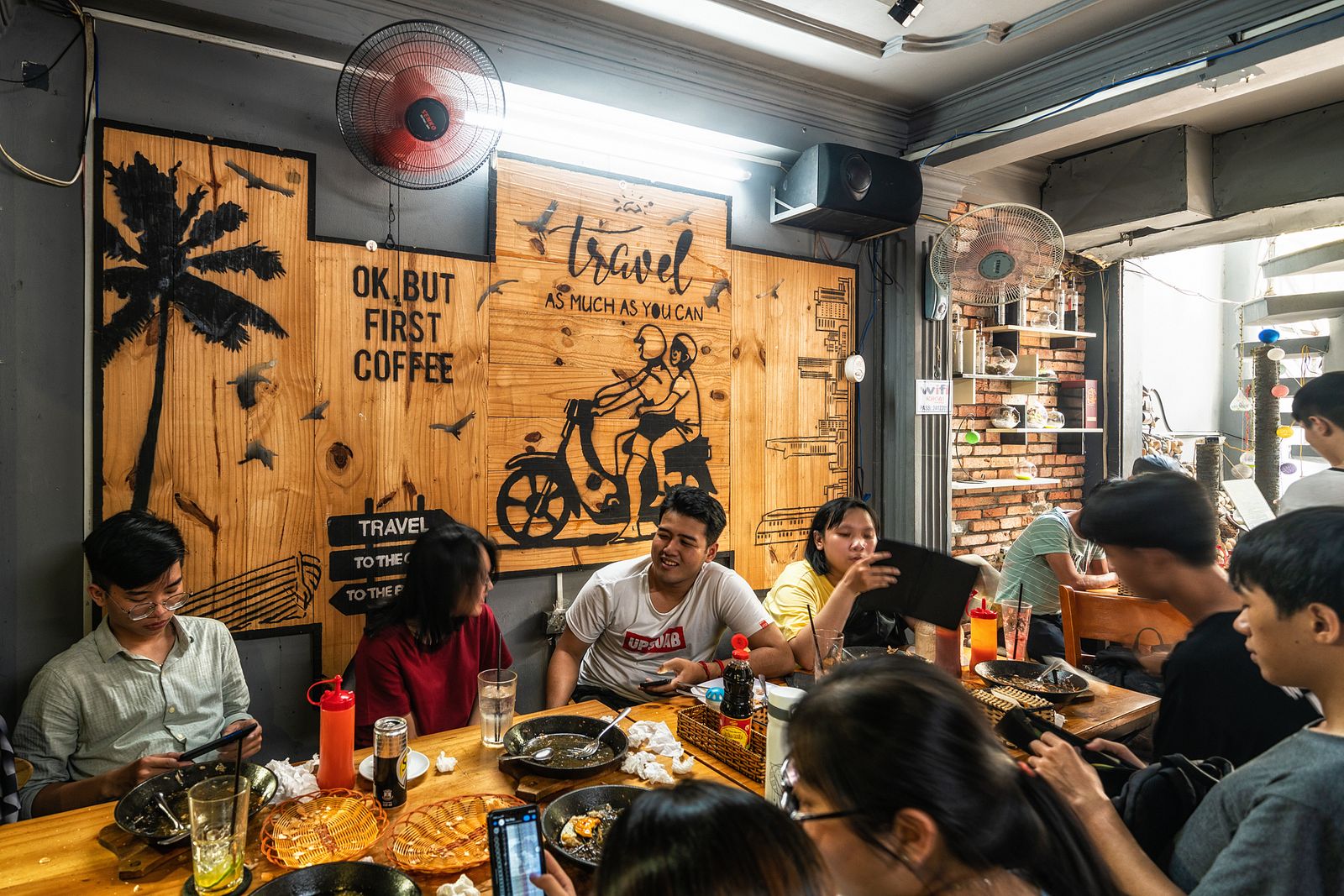 Khoai Bistro is open from 8:30am to 11pm.
To sum up:
Taste: 5/5
Price: 5/5
Atmosphere: 3/5
Friendliness: 3.5/5
Location: 4/5
Khoi loves tamarind, is a raging millennial and will write for food.
Breakfast skillet
133 Vo Oanh, Ward 25, Binh Thanh

---

Related Articles:
---