In the vast and complex world of Saigon street food, ốc is generally classified as a staple of the fourth meal: nhậu. Its various forms, whether doused in garlic, drizzled with mỡ hành or swimming in a sea of tamarind, represent a collection of highly snackable, bite-sized morsels that pair well with evenings on the sidewalk, long, extended periods of eating, and ice-filled glasses of Saigon Red.
And yet, from our office to the car, down crowded Ton Duc Thang, over the bridge and through the bustle of District 4 traffic, my coworkers bill Oc Thao as a prime spot for midday dining. The restaurant's menu confidently offers lunch sets, and as we ascend to the second floor of this hole-in-the-wall spot on Hoang Dieu, groups of office workers crowd around tables, hunched over various plates of these miniature creatures.
From the sidewalk, the place is pretty standard: lighted signboard, roll-up awning, metal tables and chairs. The plastic crates piled high with shells give away Oc Thao's specialty, in case the name wasn't enough to tip you off. A jovial lady greets us before we wind up on the floor above, calling out our order to a team of young male waiters who are a little less enthusiastic about their new customers.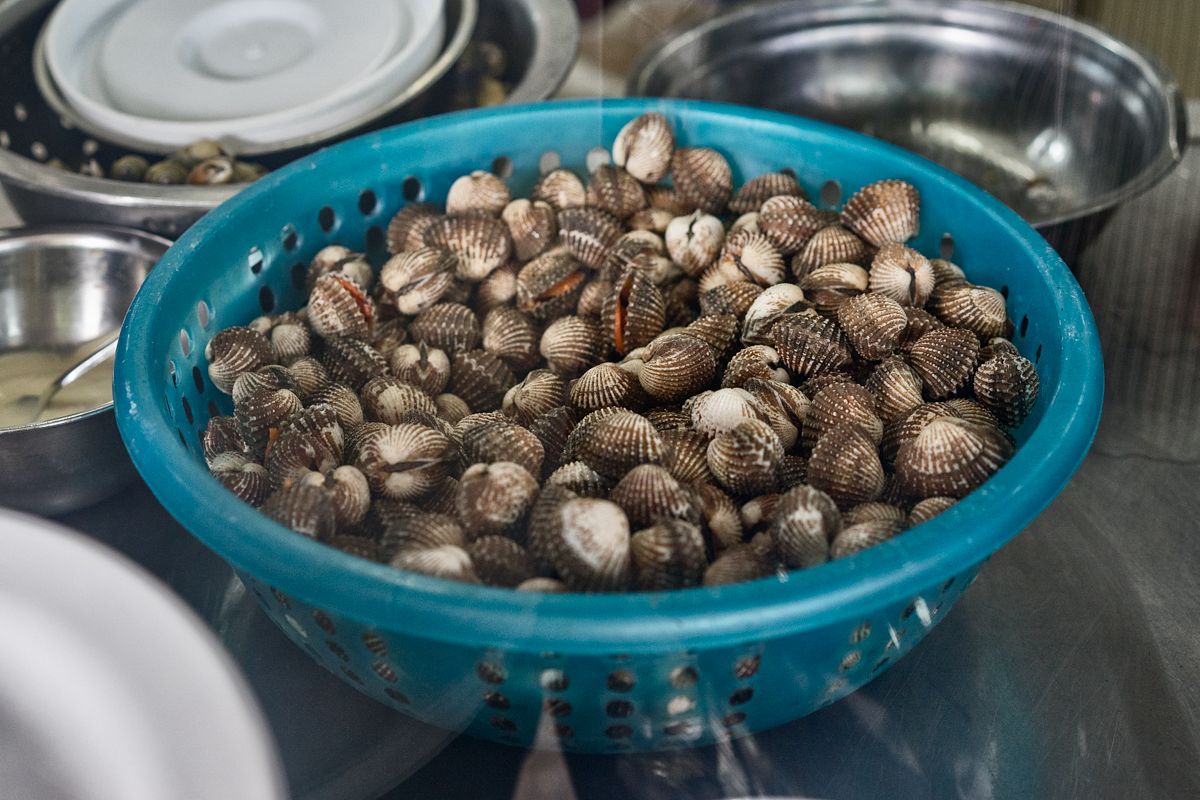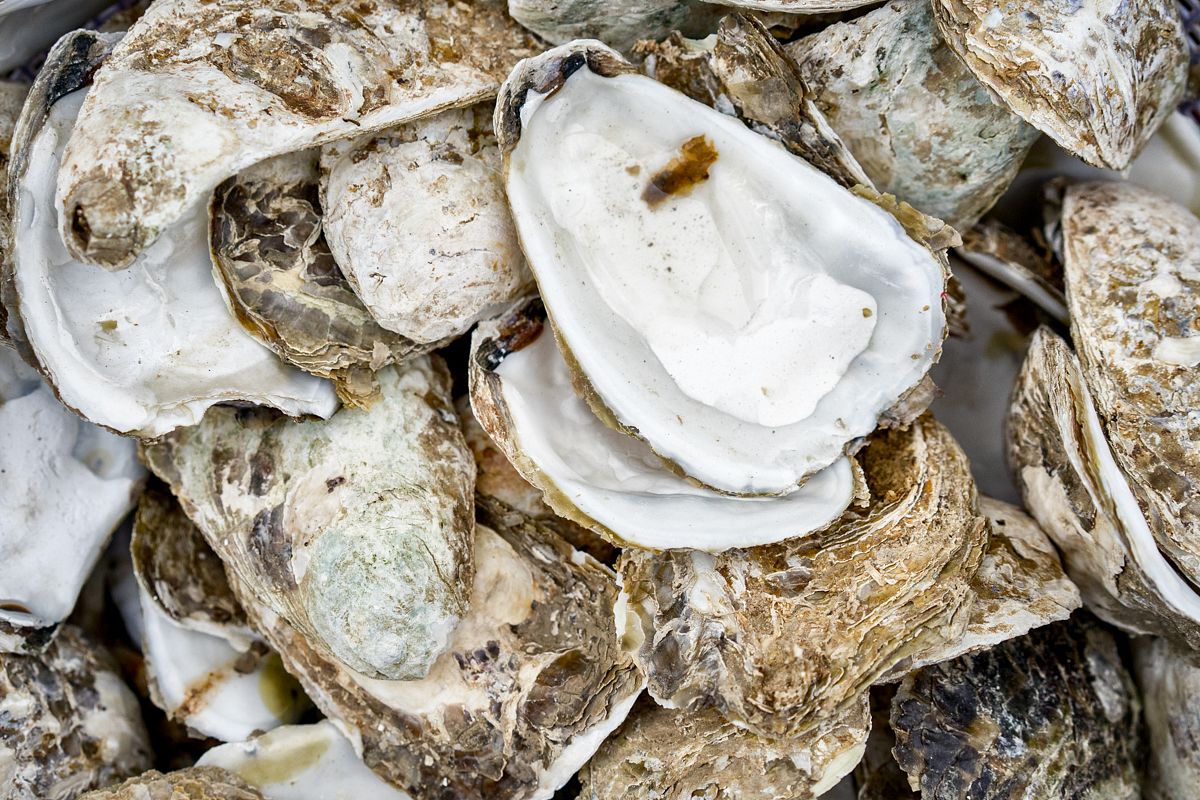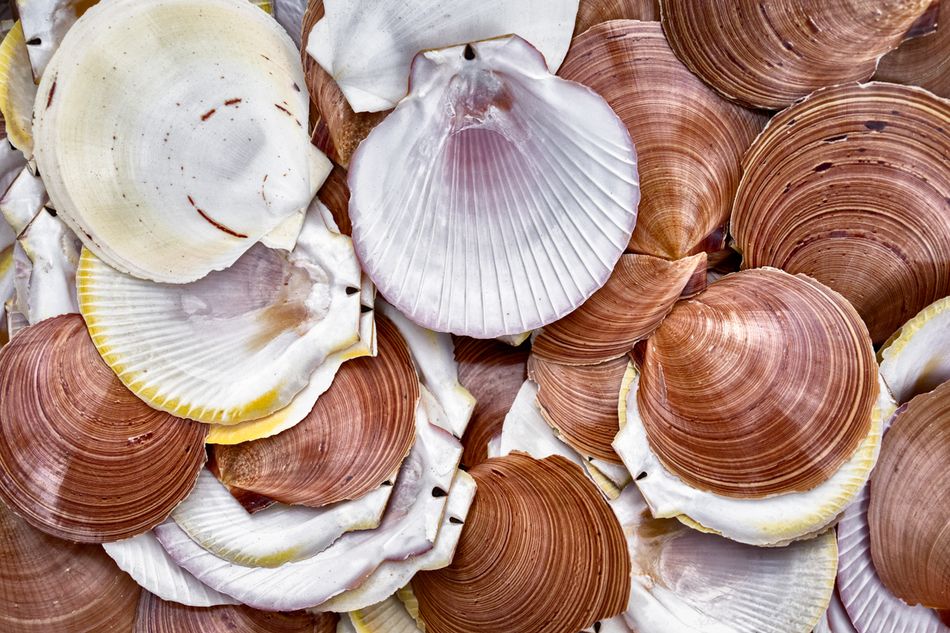 First to arrive at the table were the sò điệp trứng cút, each tiny scallop occupying its own flat shell and covered in quail egg. These paired particularly well with the duo of standard sauces on offer: your standard fish sauce with a hint of chili, as well as a mixture of salt and pepper plus a hint of kaffir lime leaves.
But the clear winner – among a selection of Oc Thao's star dishes – was the ốc giác xào mì gói. Hearty morsels of ốc giác and rau muống sit on a bed of instant noodles, all covered in a slightly sweet sauce and a sprinkle of tóp mỡ, or crispy pork rinds. It's hard to say what, exactly, is in the dish's topping, but the plate was mopped clean in minutes. Sweet and savory are a winning combination.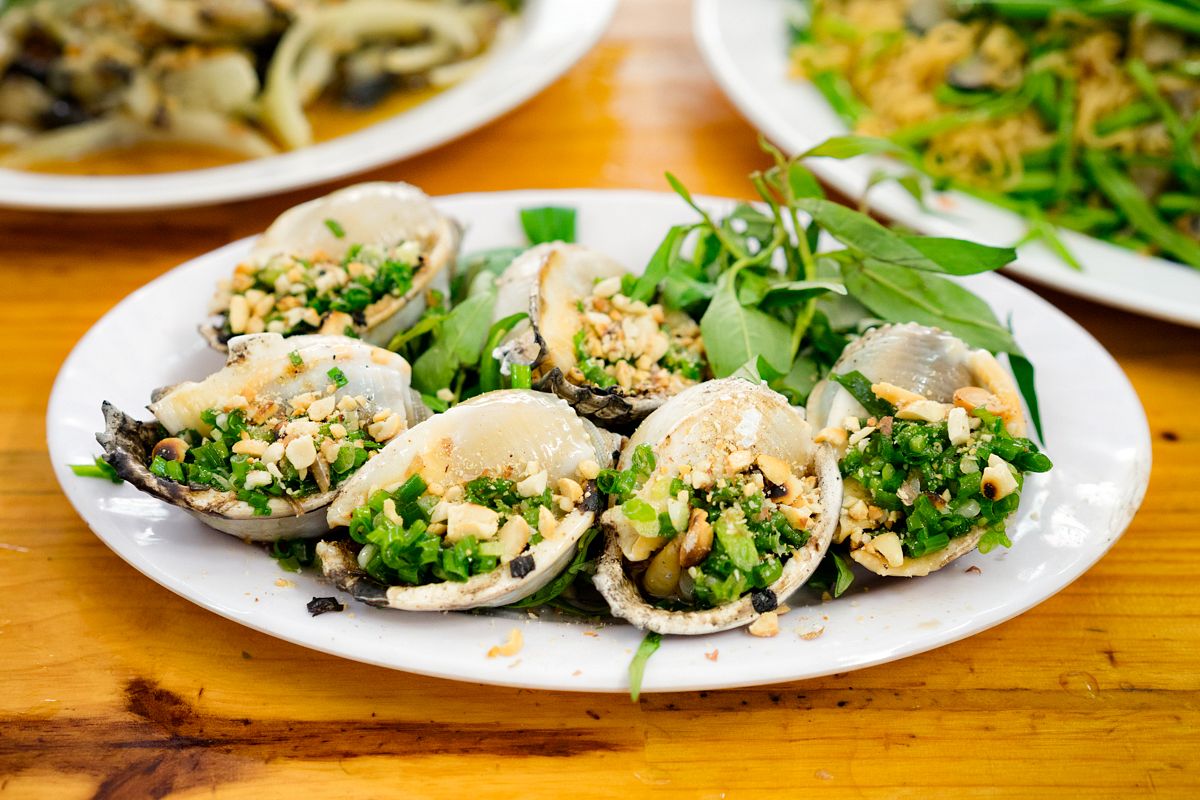 But while the noodles made the meal, Oc Thao's ốc tỏi nướng mỡ hành – grilled snails topped with peanuts and a drizzle of oil and chopped spring onions – were another stellar offering. Better yet, Oc Thao's cooks cut the snails – which are cooked in their spiral shells and have a meaty, squid-like texture – for easy extraction, allowing you to pluck the pieces out one by one.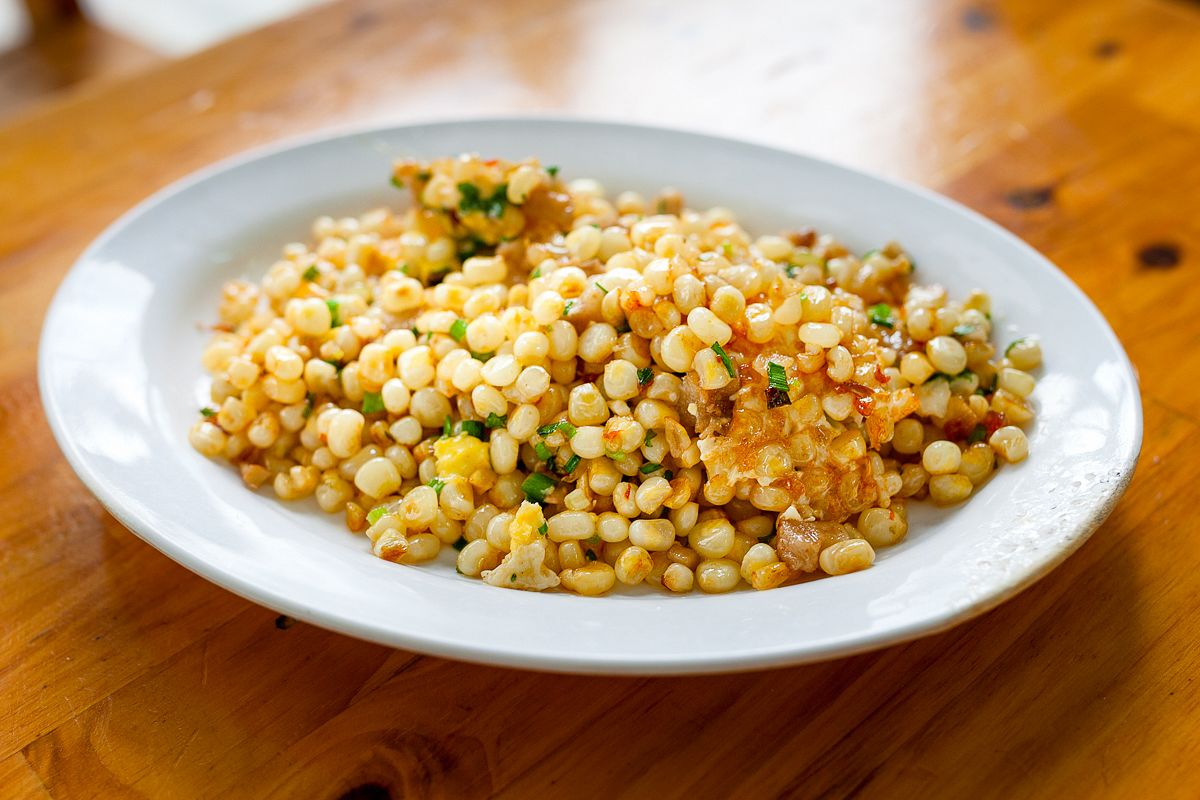 The final standout of the meal was an unexpected one. Bắp xào, or sauteed corn, is generally the purview of bicycle-riding street vendors and makes only a limited appearance on restaurant menus. But Oc Thao's own take on the dish, which incorporates egg and a crispy touch of tóp mỡ, more than earns its place on the menu.
With a collection of empty plates now strewn before us, we pay the bill and shuffle downstairs, lingering in the early afternoon heat. No one is full enough to lapse into a food coma or even take on the glazed, slightly inebriated look that follows a heavy lunch, but Oc Thao has proven the traditional laws of street food wrong, composing a solid, satisfying midday meal out of snails, corn and instant noodles. I leave District 4 a convert.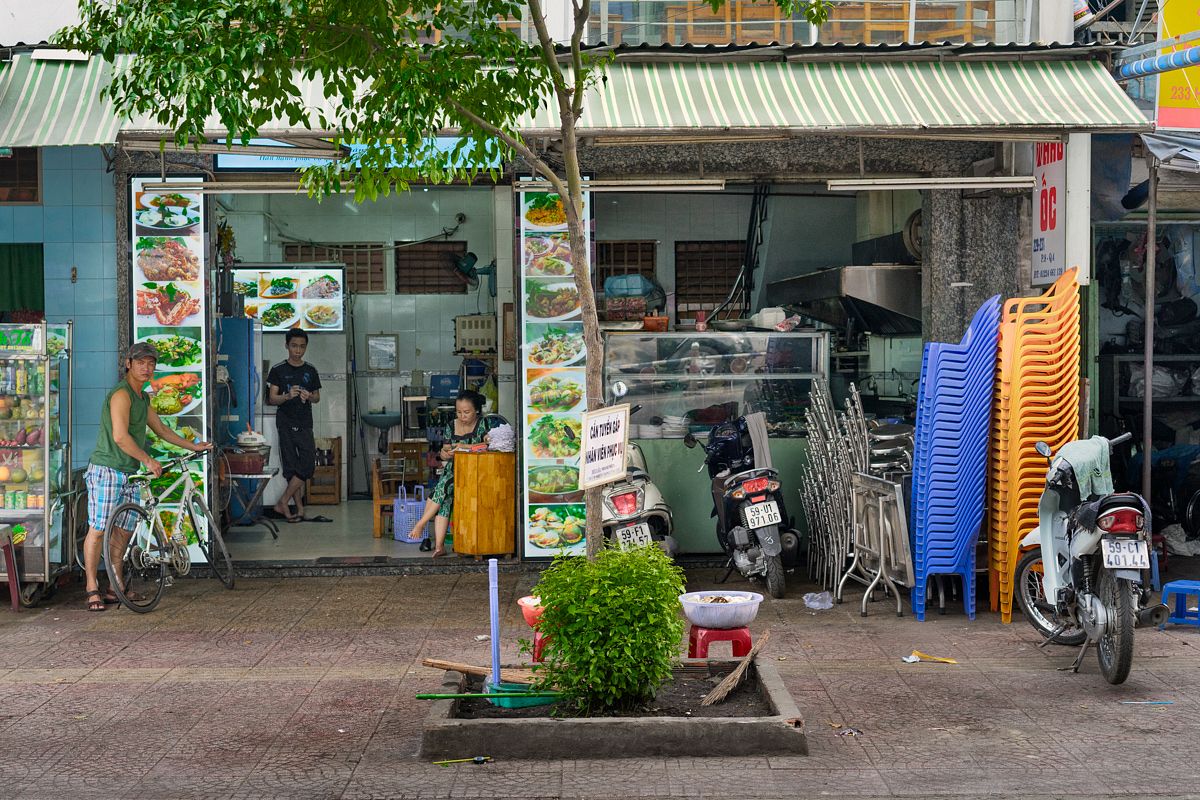 To sum up:
Taste: 5/5
Price: 4/5
Atmosphere: 3/5
Friendliness: 4/5
Location: 4/5
Dana is 70% caffeine, 50% fish sauce and hasn't taken a math class since 2004.
Oc Thao
229 Hoang Dieu, Ward 9, D4

---

Related Articles:
---