After years in development, Google Assistant is now officially available in Vietnamese.
On May 6, Google held a press conference in Saigon to introduce the Vietnamese-language version of Google Assistant. The virtual assistant is now ready for service on Android devices operating Lollipop 5.0 or later. Apple users using iOS 9.1 and above will get access to the Vietnamese option "within next week," according to Google.
To whisper Vietnamese sweet nothings to Google Assistant, change your phone's language to Vietnamese and then activate the service by saying "Ok Google" or press and hold the Home button.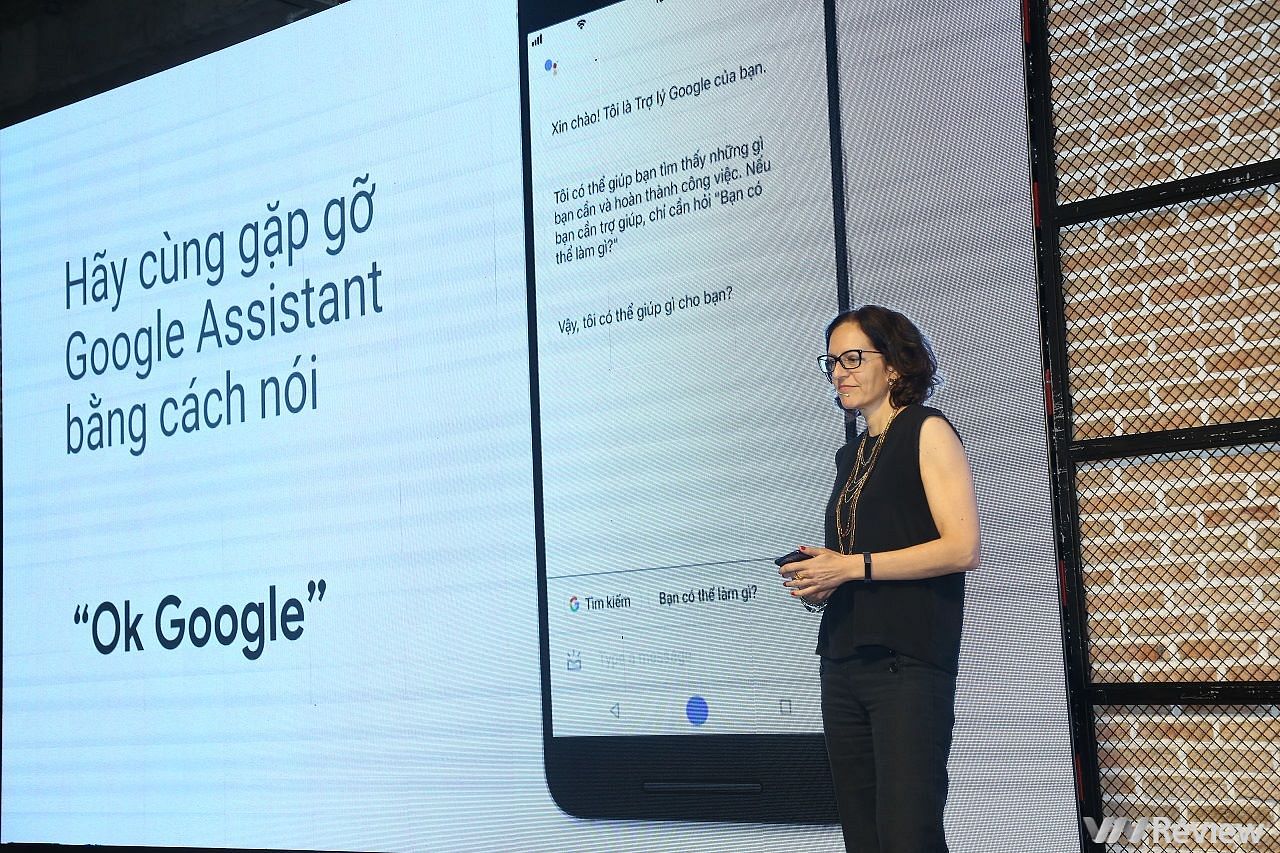 The launch event featured a keynote presentation by Google Assistant Program Manager Elin Barnes. She explained that, to make Vietnamese Google Assistant a reality, two teams were involved in the process: one composed of linguists and translators who made sure that the grammar, syntax and lexicon were on point while another worked on perfecting tone, cultural aspects and emotiveness.
Barnes added that her project seeks to provide Vietnamese users with an accurate linguistic experience, but still retain the virtual aid's humor and social nuances instead of functioning as a boring machine. So far, the event's attendees have reported positive feedback after interacting with the service.
"The Vietnamese Google Assistant is a version customized for Vietnamese users, and is not simply a collection of translations from the English version," Pham Hong Phuoc, a tech expert, told VnExpress.
According to another report by GenK, the assistant is capable of navigating the differences between southern, northern and central accents of Vietnamese. Nonetheless, Google Assistant still has some limitations. The Vietnamese language option is only available on smartphones, barring Google Home users from accessing the virtual assistant. Some users have remarked that its range of sentences and vocabulary is modest, with ample repetitions.
[Photo via GenK]
---

Related Articles:
---