Exactly one week after Niantic unleashed Pokemon GO on Vietnam, the country's love for the colorful pocket monsters has shown no sign of waning. If anything, the Pokemon craze has only grown stronger now that fans nationwide have had enough time to get their peers on board with the Pokemon-catching. Be that as it may, not many are thrilled to be on the other end of the phone screen as the game has also wreaked havoc on Vietnam's streets.
According to Zing, Saigon's Tao Dan Park, along with other landmarks in the southern hub such as the Reunification Palace and the Saigon Zoo, has become a mecca for fans of the game due to a high concentration of in-game locations. Last week was probably the first time these venues have witnessed such an overwhelming crowd of young visitors, and for some of these enthusiastic Pokemont trainers, their hunting trip was the first time they had set foot on these landmarks.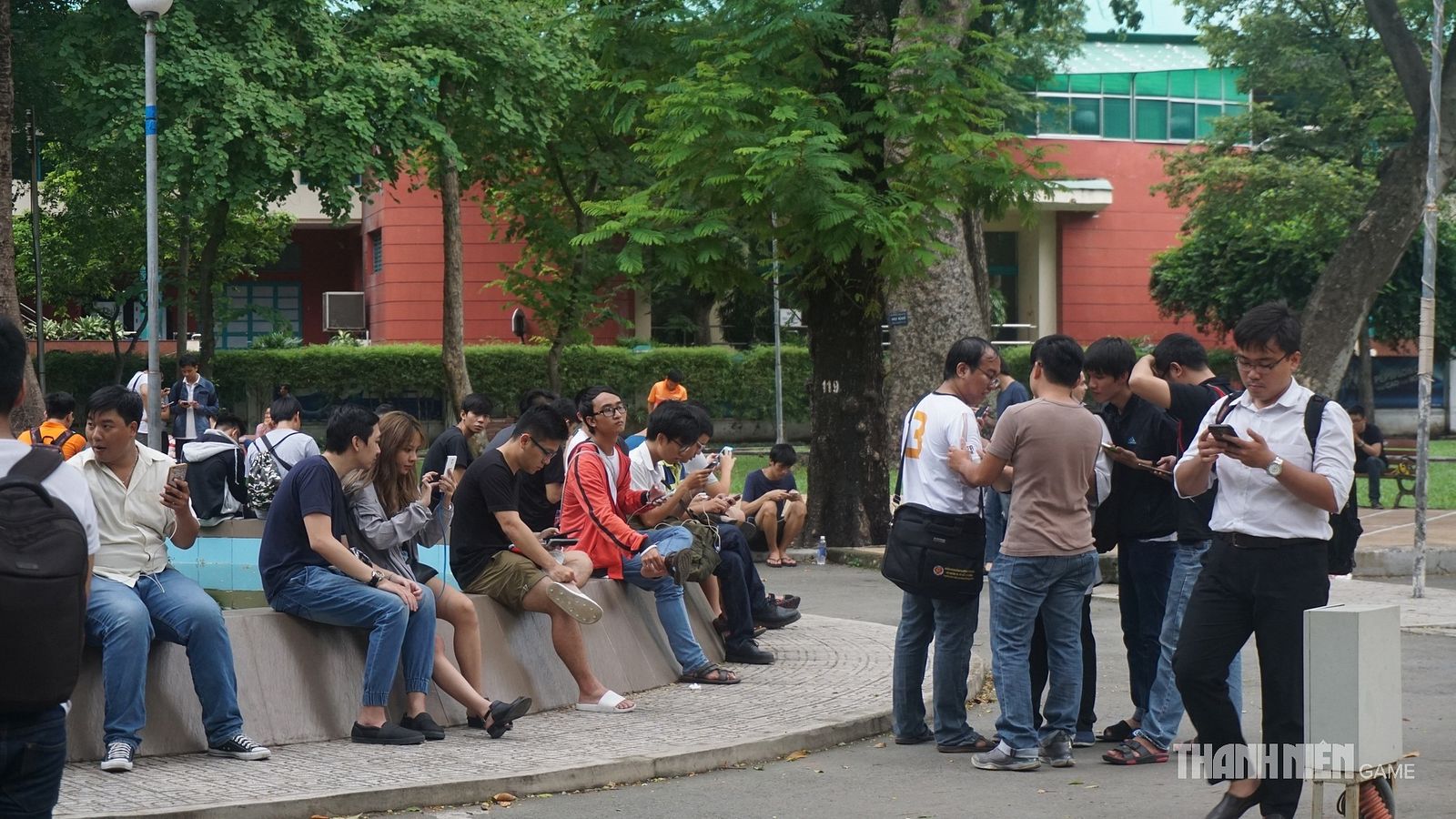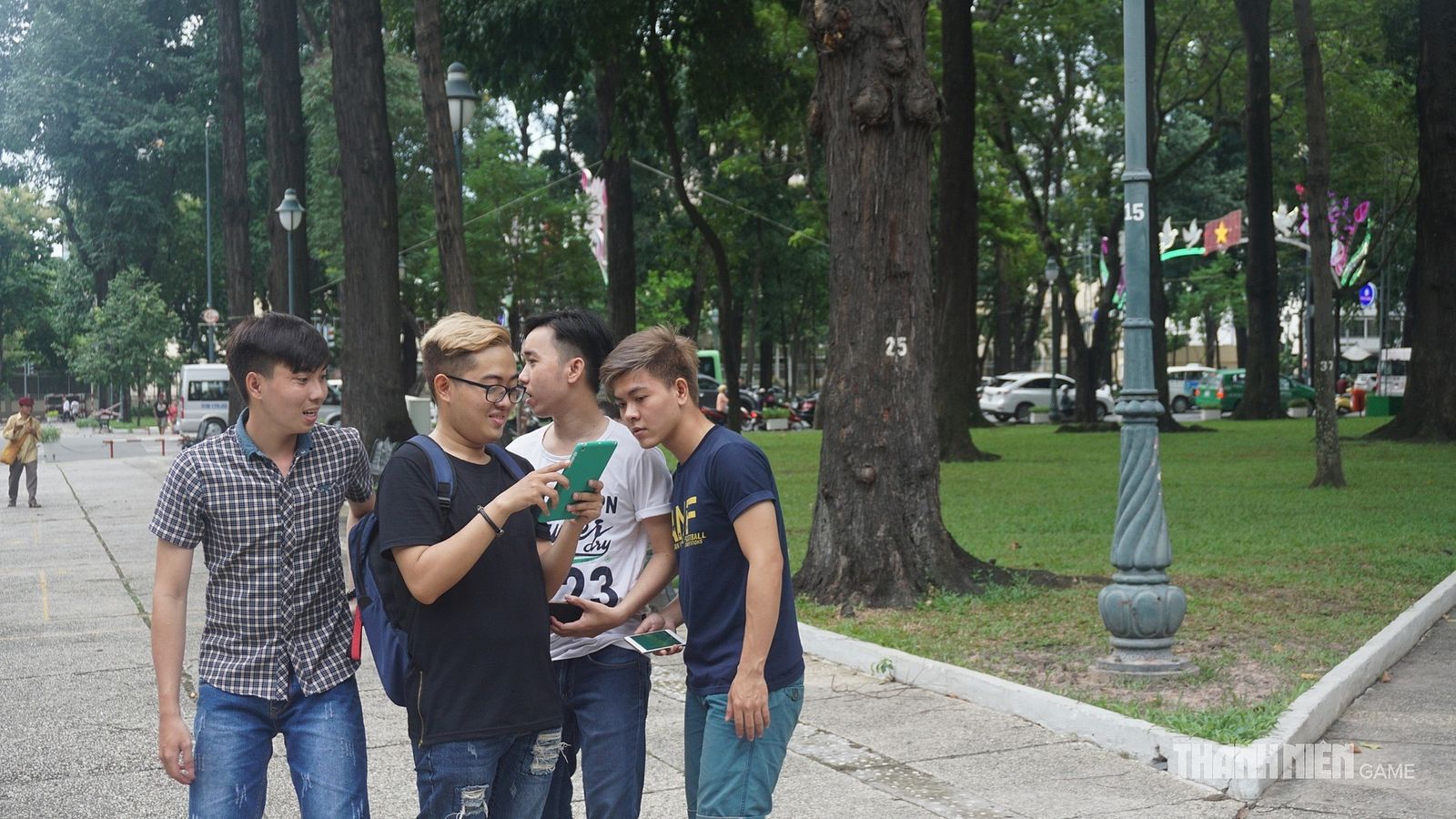 While Vietnam's Pokemon trainers were having the time of their lives at the park, local traffic police were busy catching commuters who violated traffic laws in their quest to become Pokemon masters.
Last Wednesday morning, Hanoi police handed 23 players tickets for illegal parking. Of the 23, 20 perpetrators were also using their phones while driving, reports Kenh14. "In most cases, usually it was a youth who committed the violation. However, this morning there was one case of using phone while driving when the person is 40 years old. When [we] stopped him, he was still playing Pokemon," Staff Sergeant Nguyen Huu Hieu told Kenh14.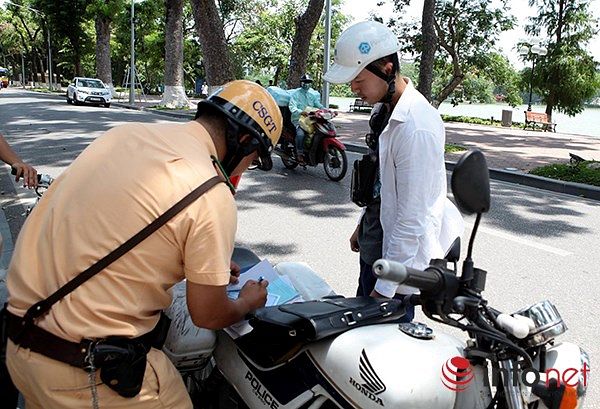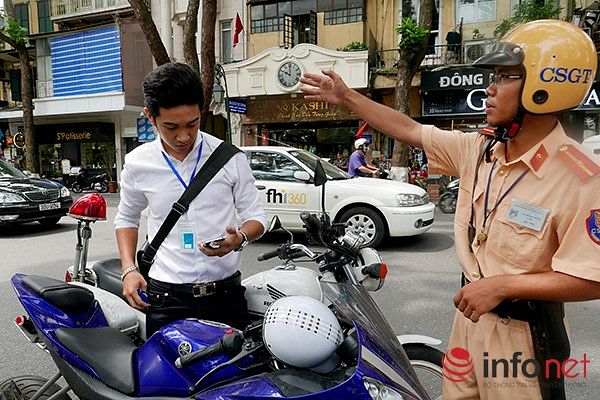 Besides getting players into trouble with local law enforcement, Pokemon GO also turned them into easy targets for Vietnam's notoriously nimble gangs of pickpockets. Usually phone-snatching is so commonplace that these cases of theft rarely get any attention. However, last Monday night, a snatcher made headlines after he swiped an iPhone 6 Plus from the hands of a Pokemon player in Tao Dan Park, reports Thanh Nien.
Meanwhile, just a stone's throw away, near the Saigon Notre Dame Basilica Cathedral, two drivers crashed their motorbikes into a cyclist because they were too engrossed in the game, reports Tuoi Tre. "It took me a while to realize what happened after falling off my bike," one of them told the news source. "The only thought on my mind was how to catch more Pokemon."
Despite the inconvenience these mishaps might have caused to the parties involved, such cases were isolated incidents and make for good lunchtime banter. On a more grave note, however, the Pokemon GO community in Vietnam was recently entangled in a more serious accusation.
Last week, Vietnam's Google Map Maker community uploaded a heated Facebook post calling out local players for thoughtlessly altering positions of the country's landmarks just to make playing the game easier for them. According to Thanh Nien, Google Map Maker is an independent tool developed by Google in order to improve the precision of Google Maps in reflecting local geographical features. Users can add new locations or adjust the coordinates of exisiting locations, but all requests for alteration must be approved by Google.
According to the post by Le Bach, leader of the Map Maker group, some Pokemon GO players allegedly tried to create fake venues like tourist attractions, schools, temples and pagodas in hopes of them being turned into PokeStops, an in-game venue used for collecting game items. Bach complained that for the last few days, each of the team's 15 members had to reject about 2,000 requests for new location approval.
The incendiary post quickly caught the attention of local netizens, amassing some 27,000 shares and 31,000 likes in less than a week. Most comments echo the group's sentiment in criticizing the act and Pokemon GO players in general.
Recently, in an interview with Thanh Nien, a representative of Google in Vietnam gave the company's official response regarding the ruckus. While praising the effort of Map Makers worldwide, Google also noted that Le Bach is not a company staff, thus his opinion is not reflective of the company's. The represetantive also clarified that Pokemon GO players' adjustments will not affect Google Maps as the Map Maker is only one data source and all requests made through it will be vetted by Google. The company currently gathers data from more than 1,000 different sources to ensure Google Maps' accuracy.
[Photo via YouTube user H.Milo]
---

Related Articles:
---