With sales of Apple products in Vietnam tripling in the fiscal first half of this year, a rate 5 times faster than India, the tech giant is finally taking notice and recently "talked up" the potential of the country in a quarterly conference call on Wednesday, reports Tuoi Tre.
Not long ago, Apple products were the ultimate status symbol in Vietnam and anyone with an iPhone 3G was way up on the social totem poll. While Apple products are still the top choice of brand-obsessed Vietnamese, these days it seems like everyone has one, from students to security guards.
"This cost more than two months worth of my salary," said a 23 year old officer worker. "But I need it, to feel more confident when hanging out with friends and colleagues."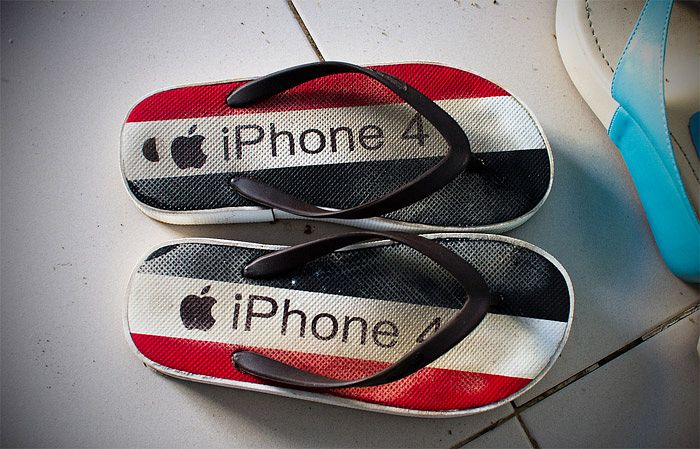 Even as Vietnam's economy grew at an underwhelming 5.4 percent last year, some point to a "hunger" for higher social status, something that can be achieved with iPhone ownership:
"I've seen no signs of an economic recession in this shop. People buy $1,000 items with ease and a family buying three iPads isn't uncommon," stated the manager of the Hanoi branch of FPT.
And the numbers seem to back this up:
"According to data released in January by market research firm GfK, smartphones accounted for 77 percent of mobile sales in Vietnam last year and the number of units sold grew nearly 135 percent from a year earlier. Tablet sales soared 250 percent in 2013 as prices fell by close to 27 percent."
Some however, like one electronics shop owner, place value over status, opting for VND2 million knock-offs:
"Why pay 10 times more for a real iPhone just to build a luxury image and show off?"
[Tuoi Tre // Photos Techdaily.vn and Daniel Hoherd]