A simple nhạc vàng song, when put in the right atmosphere, can evoke in us an unfathomable sense of dread.
Over the past week, a teaser trailer for a new made-in-Vietnam first-person horror game has amassed ample attention from local netizens after it was posted on Facebook. The game, officially called The Scourge (Tai Ương), is based on a Vietnamese urban legend, so its setting is also distinctly Vietnam, judging by the hair-raising trailer.
The two-and-a-half-minutes of footage, recorded straight in the Unity 3D engine, is coy about revealing much of the narrative of The Scourge, but it nonetheless demonstrates promising visuals and a creepy ambiance that have excited the audience.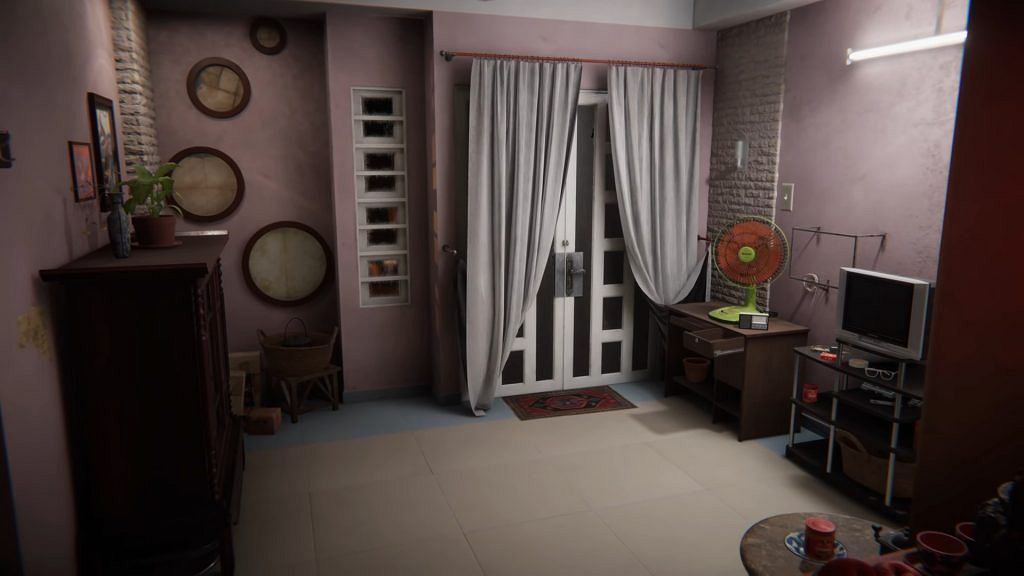 Viewers are invited into a nondescript tube house devoid of humans but filled with unmistakably Vietnam furnishings: an altar with yellow daisies wilting away in Chinese-style blue-and-white vases, a spinning floor electric fan, and wooden armoires with that typical polished sheen.
The highlight of the teaser is the soundtrack, a pre-1975 recording of 'Chuyện Tình Người Trinh Nữ Tên Thi' written by Hoàng Thi Thơ and sung by Thanh Lan. The song chronicles the ill-fated love and demise of a young woman who dies of heartbreak. Was the tune employed purely for its thematic tie-in with the game's 2000s setting? Or does the sad story have any connection with a newspaper clipping shown in the trailer, detailing the mysterious vanishing of four car crash victims? We are left to wonder.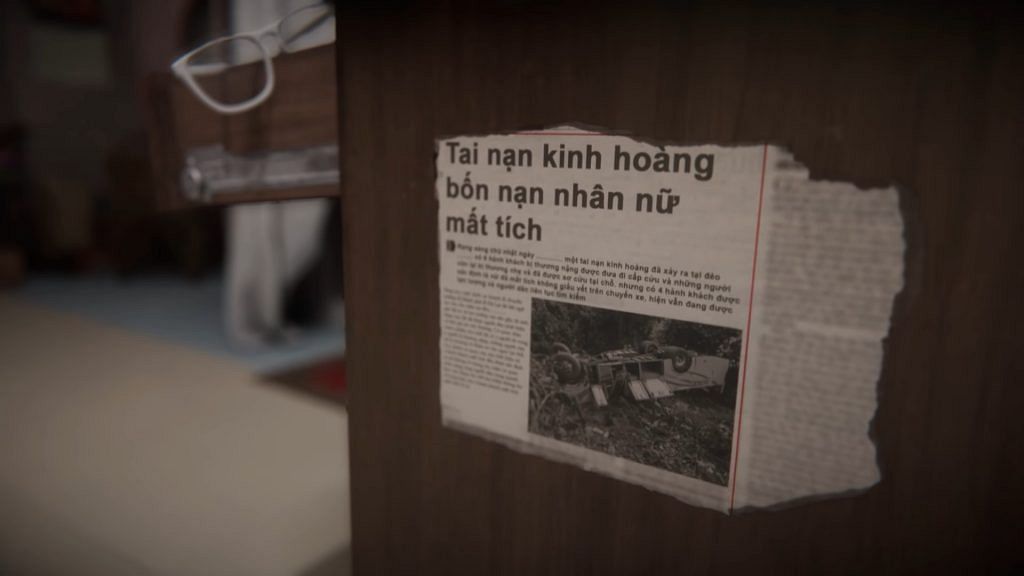 The Scourge is the brainchild of local Beaztek Studio, an indie group comprising three members: Nguyễn Đăng Huy, Lê Đặng Nhựt Minh and Trần Văn Thông. For indie game enthusiasts in Vietnam, Huy is not an unfamiliar name. Four years ago, as a student, he created the indie horror game 12AM, which became an online sensation at the time. After working in the industry for a while, he decided to drop his other jobs and dedicate his full attention to game development again, starting with The Scourge.
At the moment, the game is still in development, though Beaztek revealed that a second teaser might be coming in the near future. Have a look at the first teaser below:
[Images were taken from the teaser trailer]