As some Vietnamese politicians embrace Facebook, others have been a bit slower to adopt it. However, many in the latter group are already represented on the social network with fake Fanpages.
Fake pages for Prime Minister Nguyen Tan Dung, President Truong Tan Sang, General Party Secretary Nguyen Phu Trong, Deputy Prime Ministers and many Ministers have racked up hundreds of thousands of fans and may "belong to those who admire the leaders or to those who want to attract followers," according to Vietnam Net.
Minister of Health, Nguyen Thi Kim Tien, is the only Vietnamese government official with an authorized page which was set up earlier this week.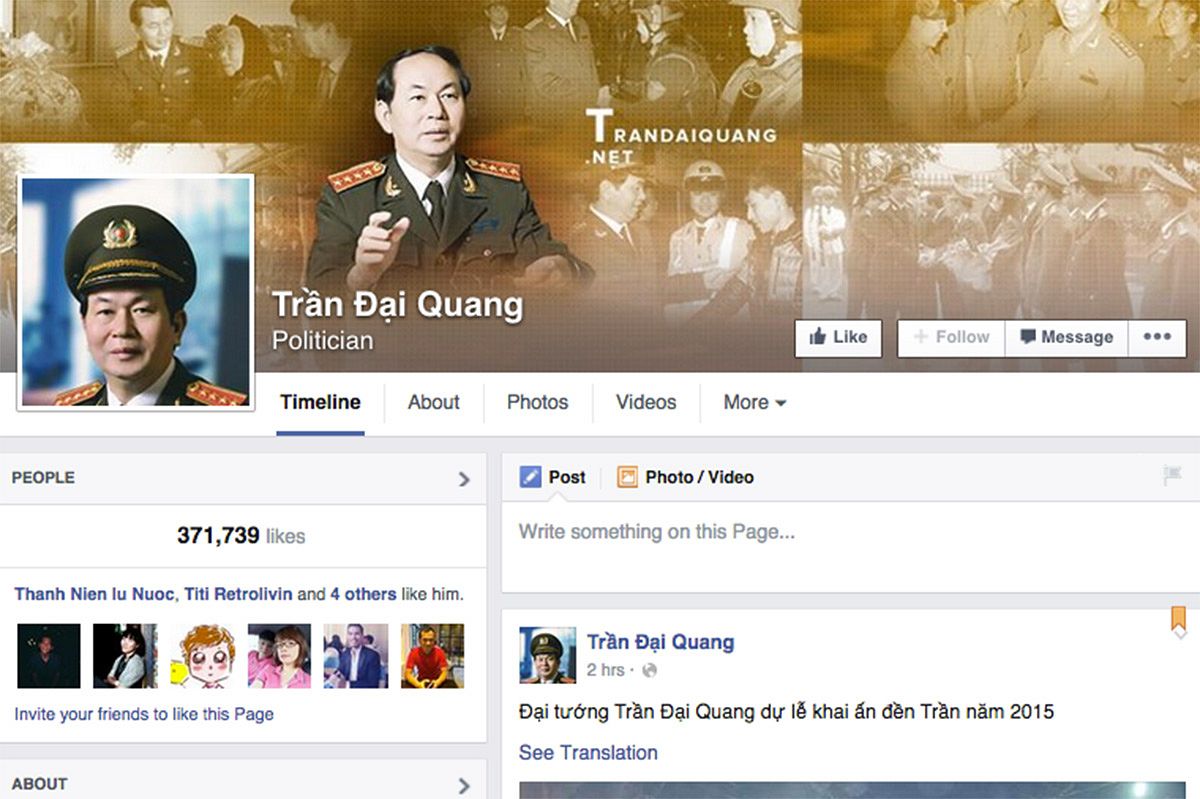 In many cases, there are multiple pages with names of high-level politicians such as Nguyen Tan Dung, one of which has over 760,000 fans. The page is linked to a website that has a domain registered in the United States and contains content that is not connected to the operations of the Prime Minister's office. Pages like this cause concern since some reportedly spread false information.
While Facebook issues a warning to those attempting to register Fanpages in the names of international celebrities or public figures, it appears that Vietnamese politicians are absent from the list.
An officer from the Information and Communication Security Agency of the Ministry of Public Security said that his agency would investigate reports of these fake pages.