Eight students from Dong Nai province's Lac Hong University recently created a car that is able to join in one of Vietnam's favorite pastimes: getting drunk.
Named the LH-Gold Energy, this 60-kilo eco car boasts a top speed of 50 kilometers per hour and can travel up to 200 kilometers on just one liter of alcohol, reports Zing.
The four-wheeler, built from spare motorcycle parts, runs on a Honda Cub 81 engine and also contains spares from a Honda Wave and an Exciter. The car's aerodynamic design uses a casing made from plastic and fiberglass. Despite its perpetual state of intoxication, the vehicle also comes with safety features like signal lights and a rearview mirror.
With a futuristic appearance, the LH-Gold Energy looks like something out of Star Wars. There is only enough room for one driver in the vehicle, whose relatively weak exterior also requires the driver to wear a helmet at all times. Take a look at the booze-guzzling vehicle below: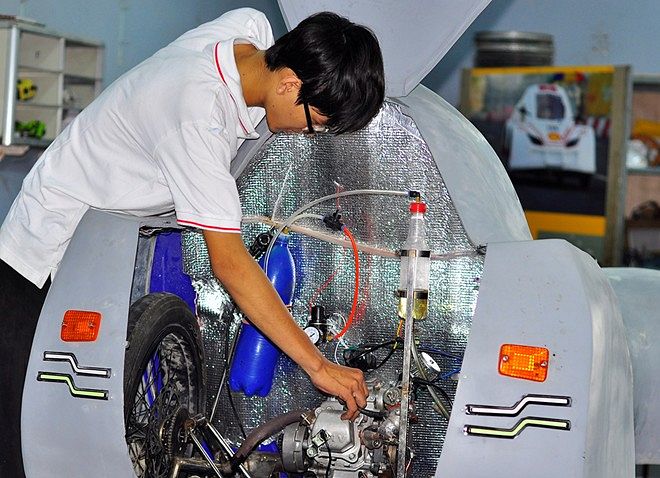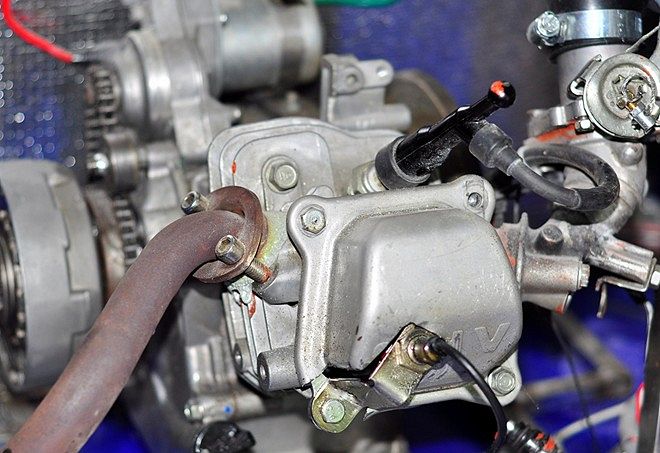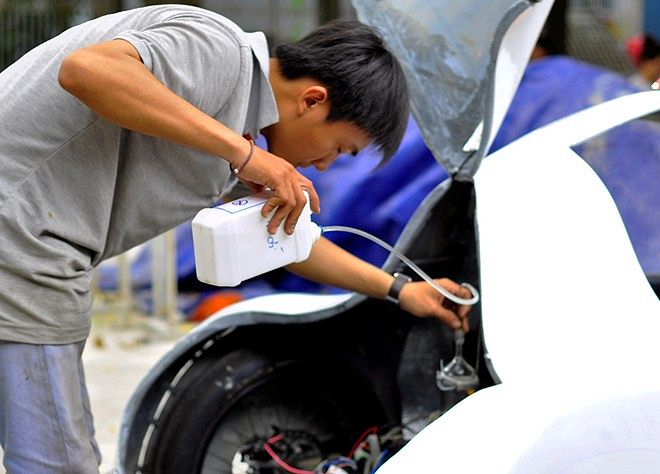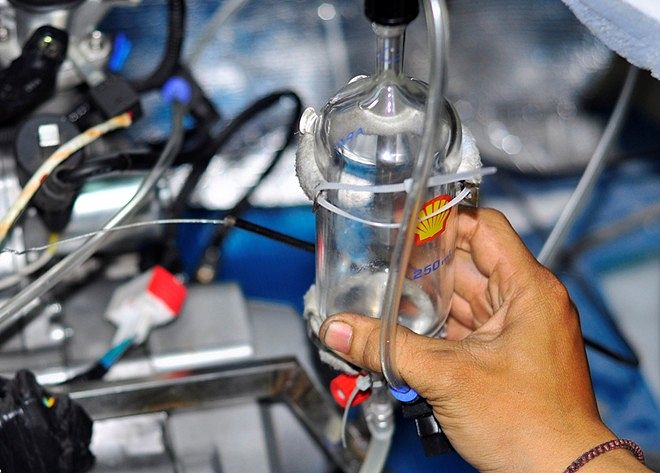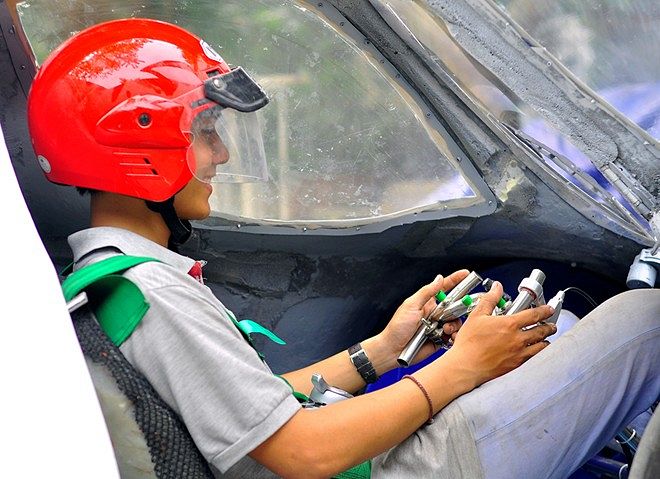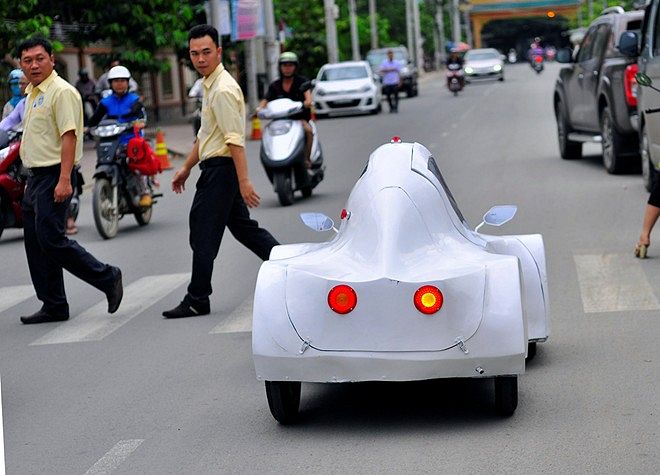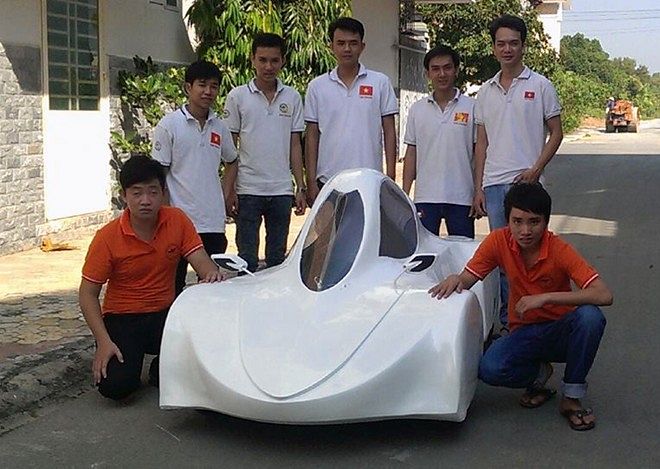 [Photos via Zing]
---

Related Articles:
---