After straws, Vietnam's anti-plastic movement now has a new target: plastic grocery wraps.
It all started a few weeks ago when a set of photos surfaced online showing a display of vegetables at the Rimping supermarket chain in Chiangmai, Thailand. The store has used fresh banana leaves instead of nylon bags to wrap their produce such as green peppers, chilies and morning glory. Each bundle is then secured by bamboo strings instead of rubber bands.
Though plastic stickers are still used at Rimping, switching out other components with natural, environmentally friendly alternatives will significantly curtail plastic use. The photo album has since appeared in all corners of the internet where it has sparked many conversations on biodegradable materials. For one, the banana leaf trend has reached Vietnam's retail sector as many supermarkets go back to the lush green sheets to bundle their products.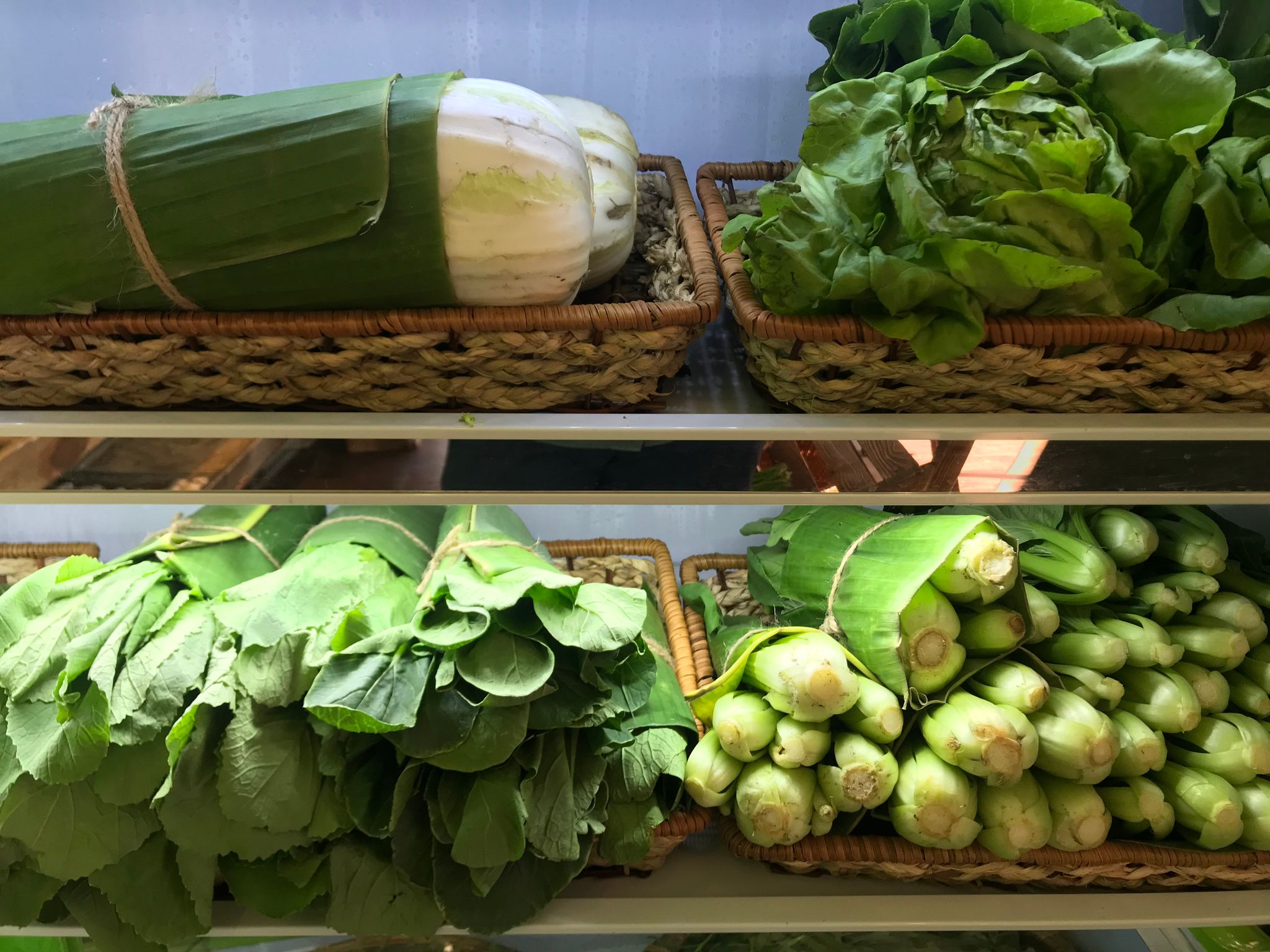 The earliest adopter of the movement was Tiem Rau Cua Ba, a grocery shop in Binh Thanh District. According to Tuoi Tre, after quitting a corporate job, owner Nguyen Anh Thao started sourcing organic vegetables from Da Lat to build his own store in Saigon. Thao shared that some were surprised at to see the leaves, but most gladly went along with the improvement.
Since then, banana leaves have also staged a comeback at bigger supermarket franchises like Co.opmart, Big C and LOTTE Mart. Starting from April 1, all Big C locations in Hanoi have started wrapping their herbs and vegetables in banana leaves on a trial basis. This applies to varieties like basil, coriander, celery, asparagus, and more.
In locations in central and southern Vietnam, the new policy is implemented on products from an organic vegetable project that assists farmers in Quang Ngai Province. A Big C representative told Tuoi Tre that the trial program will run through April; after that, the chain will come up with a plan to make it more permanent.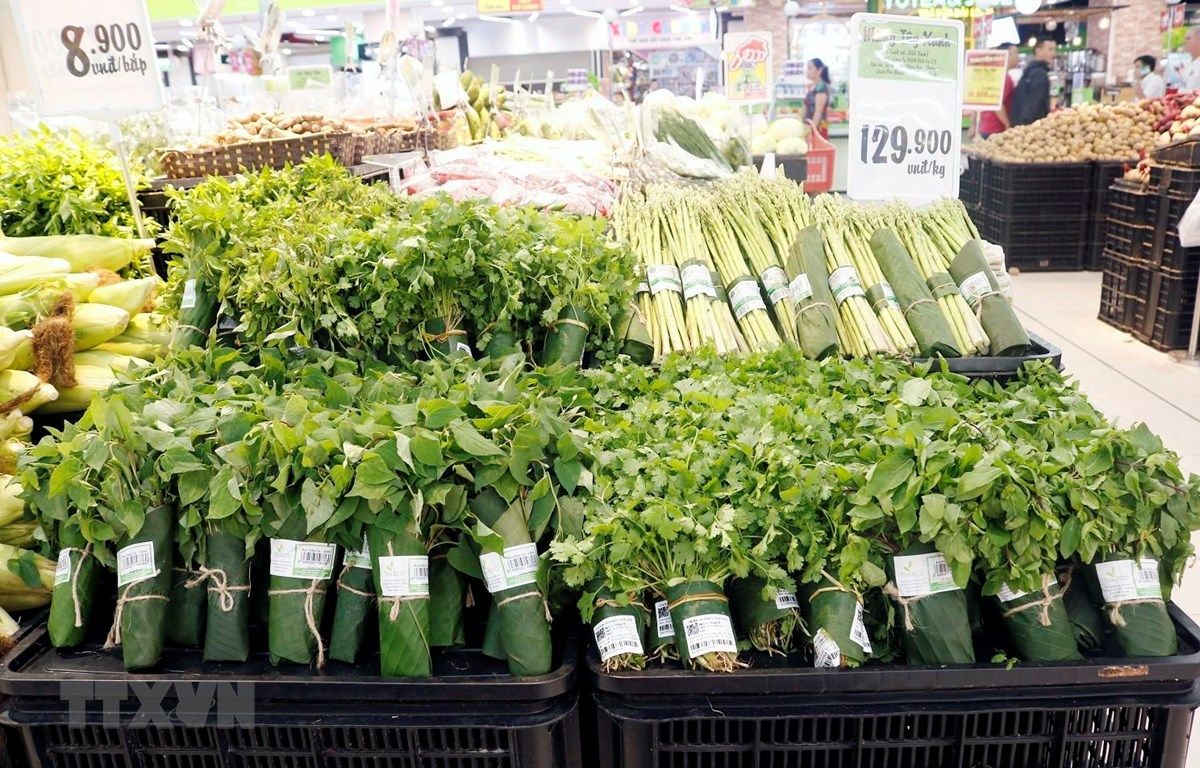 Vegetable displays at stores of Co.opmart and LOTTE Mart have also been populated with banana wraps and natural strings. The reason that the supermarkets could deploy the new wrapping method so quickly is because of the material's prevalence in Vietnam. Broad leaves have been part of Vietnamese cuisine since ancient times: dong leaves are a crucial element in bánh chưng and banana leaves are used as a container for sticky rice and other street snacks.
Even though nylon bags are only a modern addition to daily activities in Vietnam, they have quickly gained popularity among vendors thanks to their ease of use and undeniable low price. Still, it's a well-established fact that Vietnam's fondness for plastic is not doing any good to its own and the world's marine environment. Thankfully, being in a tropical climate means that the country is bestowed with an abundance of banana trees in a plethora of cultivars and thus can afford to procure their leaves for cheap.
---

Related Articles:
---