As Vietnam's population of entrepreneurs and investors continues to grow, there is a divide between those who favor quick financial gain, and those who focus on long-term growth.
Such a divide is found in markets around the world, but it can be particularly stark in developing countries like Vietnam, where robust growth is still relatively new.
"If you're not sure whether the pie is large and growing, and if you believe there's a risk that somebody will screw you over, then it wouldn't be illogical to think short-term," Eddie Thai, general partner at 500 Startups' Vietnam-focused fund, told Saigoneer.
To some industry insiders, this issue is considered one of the biggest inhibitors of growth for Vietnam's burgeoning startup scene.
Luke Krueger, a Canadian investor who has coached entrepreneurs in 27 emerging countries in Latin America, Africa and Southeast Asia, is one example. "The biggest challenge for founders in countries like Vietnam is the transition from the idea or startup phase to an invested, profitable company," he said.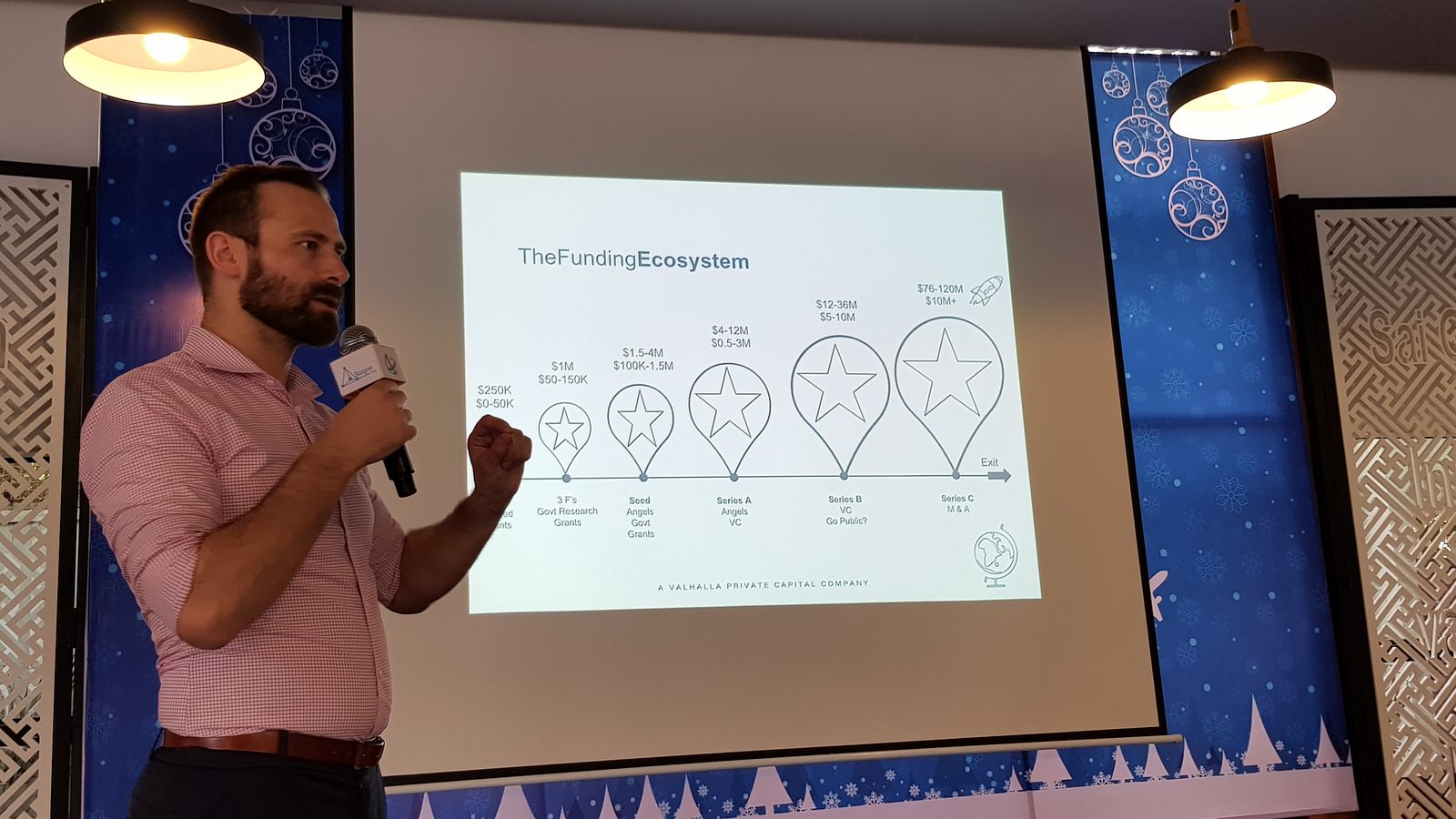 Findings from a 2016 World Bank paper titled "Vietnam 2035 - Toward Prosperity, Creativity, Equity, and Democracy" support that view.
According to the report, many Vietnamese entrepreneurs lack the "most basic financial statements" and don't know what "banks and other financial intermediaries" are looking for. "Many startups lack the collateral and track record that financial entities need to make investment decisions," the authors write.
Although growth brings inherent risks with it, scaling effects, higher margins, specialization and innovation can more than make up for them in the medium term.
Small-Scale Mindset
Like other emerging countries around the world, Vietnam has a business-minded population. According to the Global Entrepreneurship Monitor, one in four Vietnamese ran their own business in 2017, and 92% of respondents to Amway's 2017 Global Entrepreneurship Report consider starting up a business as a desirable career opportunity for themselves. Moreover, Vietnam's 600,000 SMEs contribute around 40% of the nation's GDP.
Still, a widespread inclination towards business ownership doesn't automatically translate to a significant number of high-growth startups, of which there are currently between 1,000 and 3,000 active in the country.
Risk aversion is also common among Vietnamese adults: 57% fear failure, according to the above-mentioned World Bank report, almost double the average in comparable countries. This suggests that many businesses here are possibly created out of economic necessity, while also showing that entrepreneurial confidence in Vietnam is comparatively low among those surveyed.
This may not make such companies attractive to foreign investors, as a startup that is only active in the Vietnamese market, with 95 million potential customers, promises a much smaller return than a venture that targets the entire ASEAN region and its 611 million people.
The World Bank also noted deficiencies in research and development (R&D) linked to the number of small firms in Vietnam. Thailand, for example, files more than 10 times as many patents per year as Vietnam, while the country spends US$1 on R&D per capita. OECD countries, on the other hand, spend up to US$1,000 per capita. Moreover, only about one in ten Vietnamese companies have a designated R&D department.
This can make it difficult to plan for the long-term.
"Vietnamese entrepreneurs are very smart and creative, but in a very small way," said Thu Nguyen, founder of travel and accommodation startup Christina's. "They can get a small business started and going, and everything will work fine. But they don't think about long-term development and try to take shortcuts. In the US and in Europe, entrepreneurs think: 'How do you scale this up to 3,000 locations?' Here, they think: 'How do we make the most cash right now?', and how nobody takes it away from them."
Saigon-based Christina's has grown to more than 300 employees and six cities in Vietnam in four years and is a rare exception in a country with few scale-ups.
Others include e-commerce firm Tiki.vn, which has raised US$62.5 million since it was founded in 2010, and VNG, the only Vietnamese company of the roughly 10 unicorns that have come out of Southeast Asia.
Lack of Experience
Krueger, the startup coach, said Vietnamese entrepreneurs particularly lack access to investors and mentors, connections he calls "smart capital" — people with domain knowledge, as well as industry and startup experience, who can make introductions for them to grow their enterprise, especially internationally.
Van Pham, founder and CEO of Smiley Mushroom, a five-year-old Hanoi-based startup that sells organic, mushroom-based products to Vietnam's growing middle class, said it was precisely this "smart capital" that allowed her to expand across the country. What started as a hobby eight years ago grew into a thriving side business, so much so that the single mother faced a choice in 2013: "Business as usual," or thinking in bigger dimensions.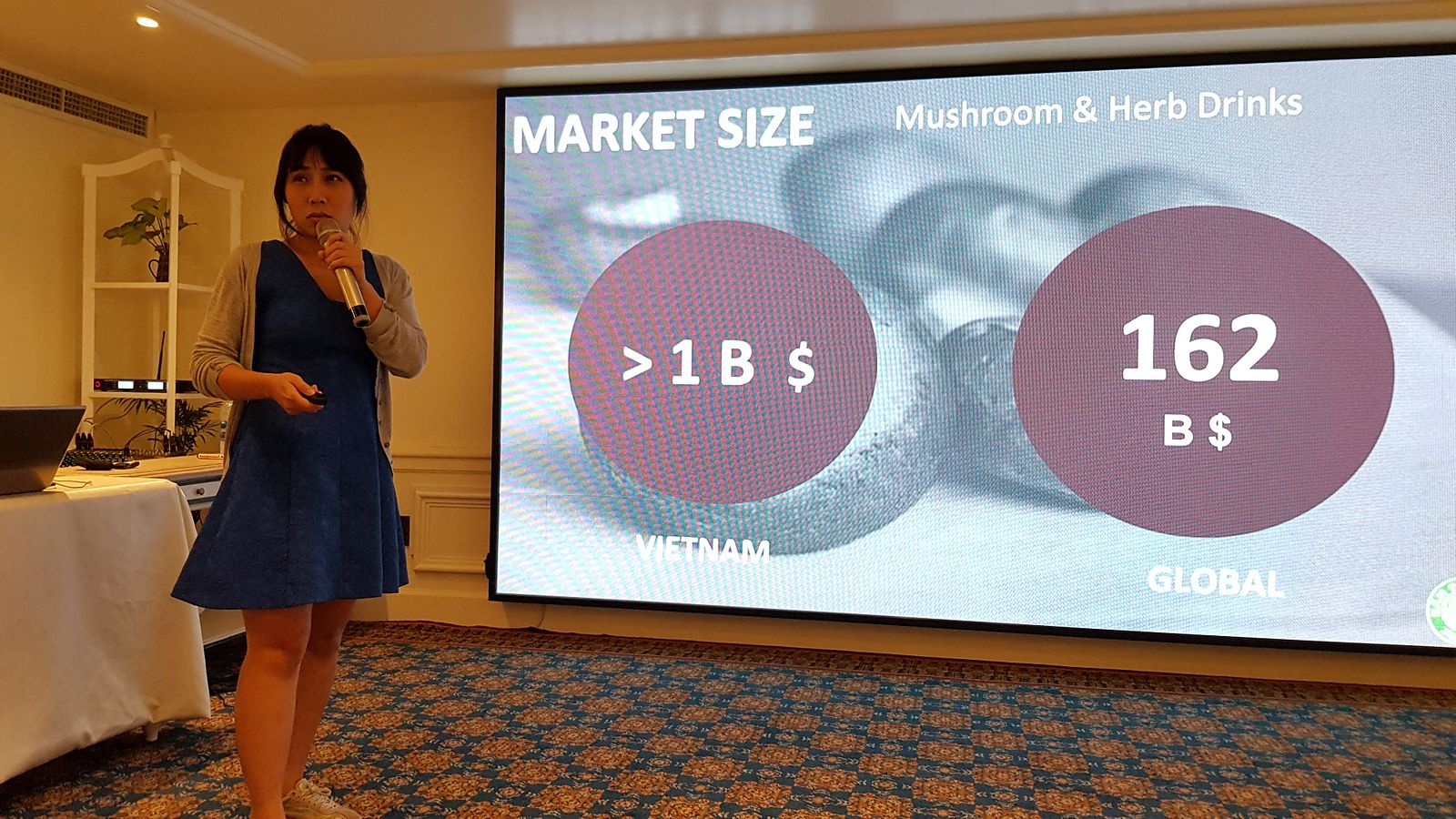 Pham opted for the startup path. A US$10,000 seed capital grant from US organization Thriive allowed her to buy her own cooking machines and rent a larger kitchen.
Today, Pham has five employees and the company is growing; she has won several awards, expects her products to be available in several national supermarket chains, as well as in countries like Norway and Canada during this year, and is even doing R&D on eco-textiles, like clothes made from mushroom fiber.
Smiley Mushroom is clearly on a growth trajectory, but it took a shift in mindset, a conscious decision and access to the right people to successfully turn a side hustle into a startup.
Quick Return on Investment
Seeking a quick return on investment is another commonality between founders and investors.
Although only innovative concepts have a real shot to thrive in Vietnam's saturated consumer market, three in four startups primarily cater to consumers, while the processing and service sector only make up 18% combined.
According to Nguyen, of Christina's, this myopic view is also prevalent among investors: instead of working with startups long-term, they usually try to recoup their investment as quickly as possible.
Vietnamese investors prefer traditional investment vehicles like restaurants, retail or massage parlors. Jewelry and real estate are also popular options. "They invest in things they can see and touch," said Randy Thompson, Krueger's partner at Valhalla Private Capital. "Understanding how a building steadily appreciates in value over time is much easier than assessing the value of a blockchain-based software startup whose users don't pay anything in the beginning," Thompson explained.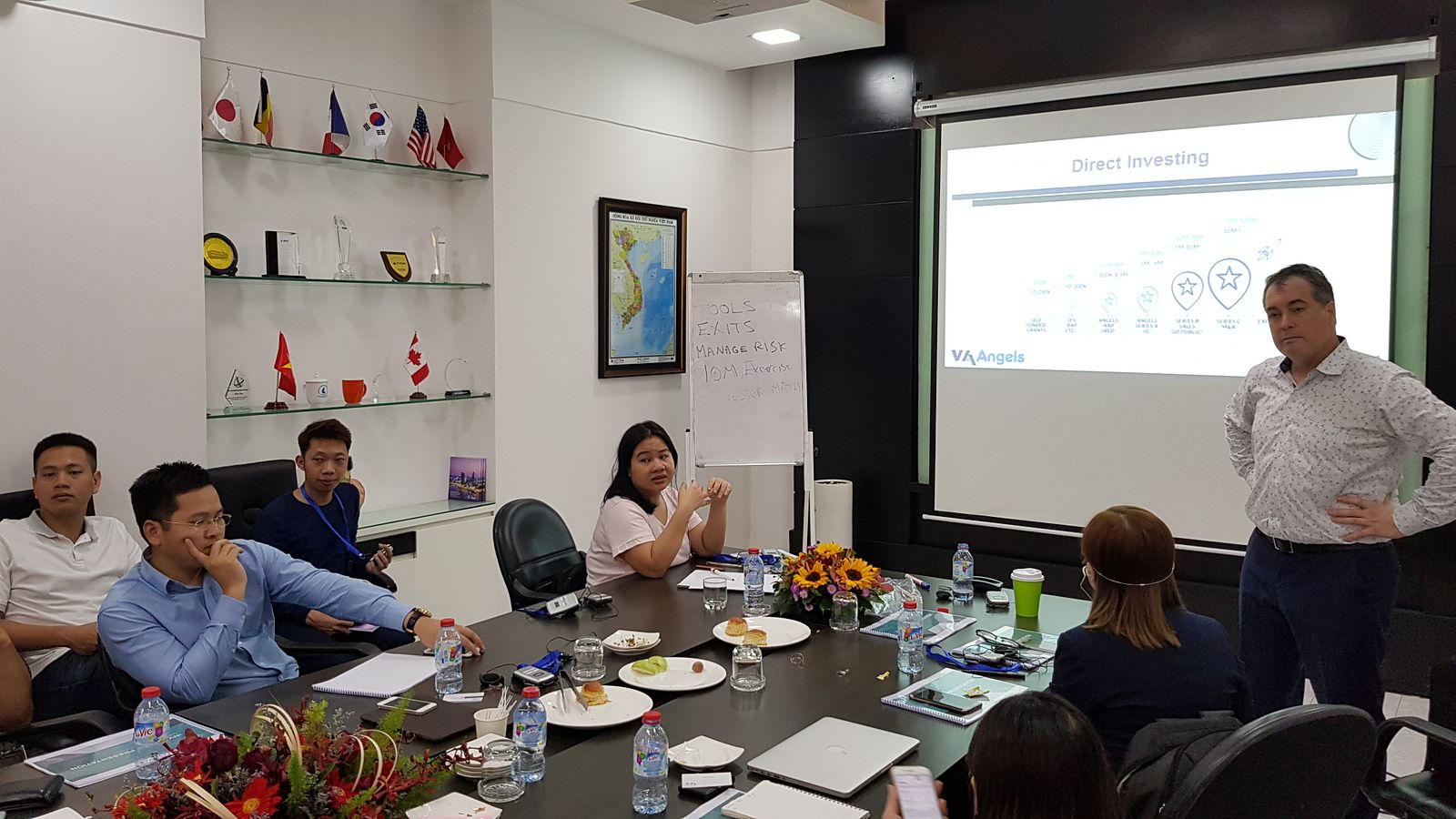 Scarcity Mentality
A 'scarcity mentality,' in contrast to an 'abundance mentality,' as Stephen Covey describes in his classic The 7 Habits of Highly Effective People, is "the zero-sum paradigm of life. People with a 'scarcity mentality' have a very difficult time sharing recognition and credit, power or profit — even with those who help in the production...If someone were to get a big piece of the pie, it would mean less for everybody else."
Thai, from 500 Startups, says that in the past, this 'pie' was small, and trust was often broken. "In that context, many of the most successful people here were the ones who were slow to trust and fast to seize opportunities by any means necessary," he said.
My Spa, a 12-year-old massage parlor with two locations in the heart of Saigon, ticks all the boxes of a successful but small business whose founder is hedging her bets and is expanding very slowly, even though demand is high.
It took the owner, My Phan, 11 years to open a second location — which is around the corner from the first one. When asked what prevented her from expanding sooner, Phan says she wasn't able to find a person who is competent and trustworthy enough. Another reason is that she's afraid of being associated with an unsavory business.
"I don't want people to look down on me and spoil my name," she told Saigoneer. "When I'm not on-site, I fear I cannot provide the standard of service my customers expect and deserve."
Thai noted that this mentality is not dissimilar to other emerging markets like China and India. Vietnam's startup ecosystem is still in its infancy, or to be more exact, still relies on inspiration and input from the outside, according to the Global Entrepreneurship Monitor. Still, he believes Vietnam will see more scale-ups in the next several years "on the basis of its fast-growing market and expansive tech talent."
Another reason for Thai's optimism is successful entrepreneurs like Minh Le of VNG and ecosystem-builders like Anh Minh Do, who "break the mold" with their "forward-looking vision," their "generous and collaborative approach" and their tendency to be "more aggressive in international expansion," he shared.
"They are a spark for a shift, but it takes time for people to be fully convinced that they're in an abundant world, not a scarce one and that the gains to trusting and being trustworthy are a lot higher than the value missed by being too guarded."
Benjamin Bathke is a journalist focusing on entrepreneurship, startups and tech. Follow him on Twitter or visit his website for more of his work.

---

Related Articles:
---