Atelier 12's new apartment redesign attempts to answer the question, "how you can live horizontally with only one direction of daylight?"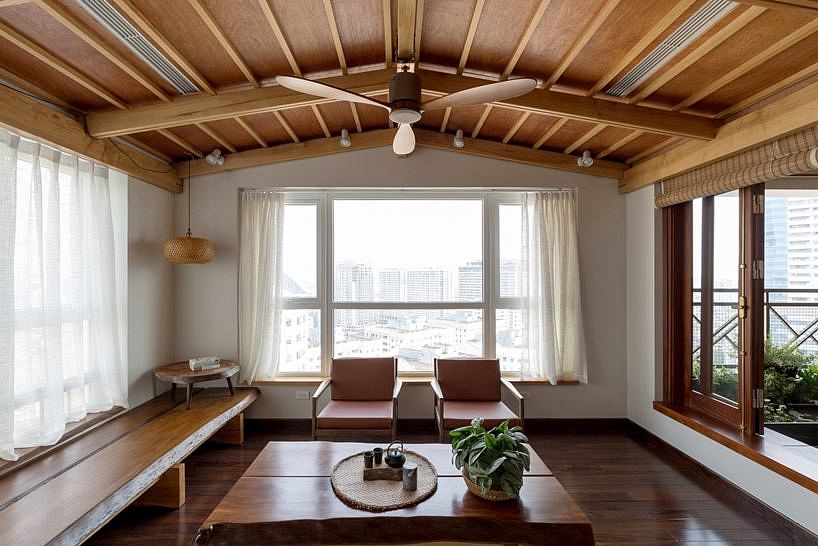 To accommodate the owners' desire for more space to enjoy music and soak up sunlight, Hanoi-based architecture firm Atelier 12 removed a closed room and enlarged the green balcony. The 150-square-meter apartment on the 26th floor of a building within an expansion project southwest of Vietnam's capital takes on the feel of a serene meditation space, despite being located in the swirling clamor of a megacity.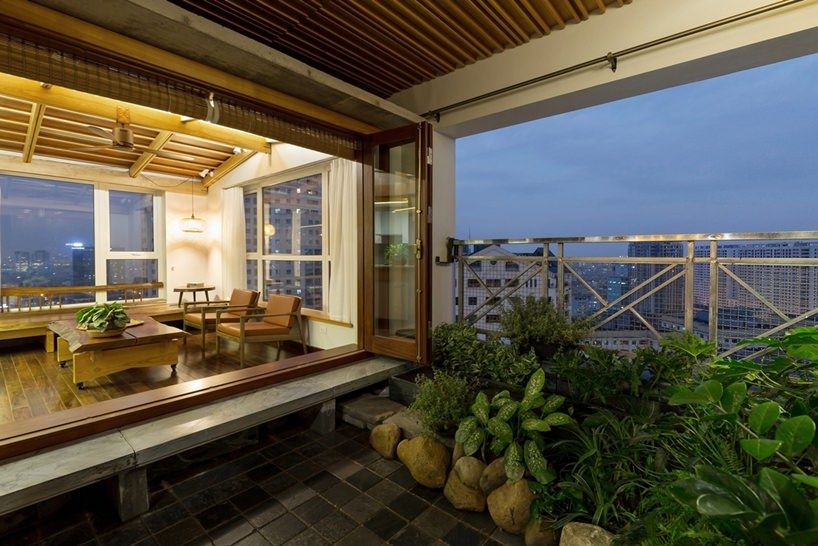 A variety of solid, unstained woods are used for the roof and the blocks that enclose the two bedrooms and bathrooms. Chairs arranged in the open spaces ensconce guests in natural light and offer panoramic views. Special sound-absorbing wood patterns in the living room enhance acoustics, while the dining room connects directly with the plant-filled balcony. The apartment provides occupants with an ideal place to relax, listen to music, and ignore the frantic, disorganized city.
Have a closer look at Hanoi's up-in-the-air serene retreat below: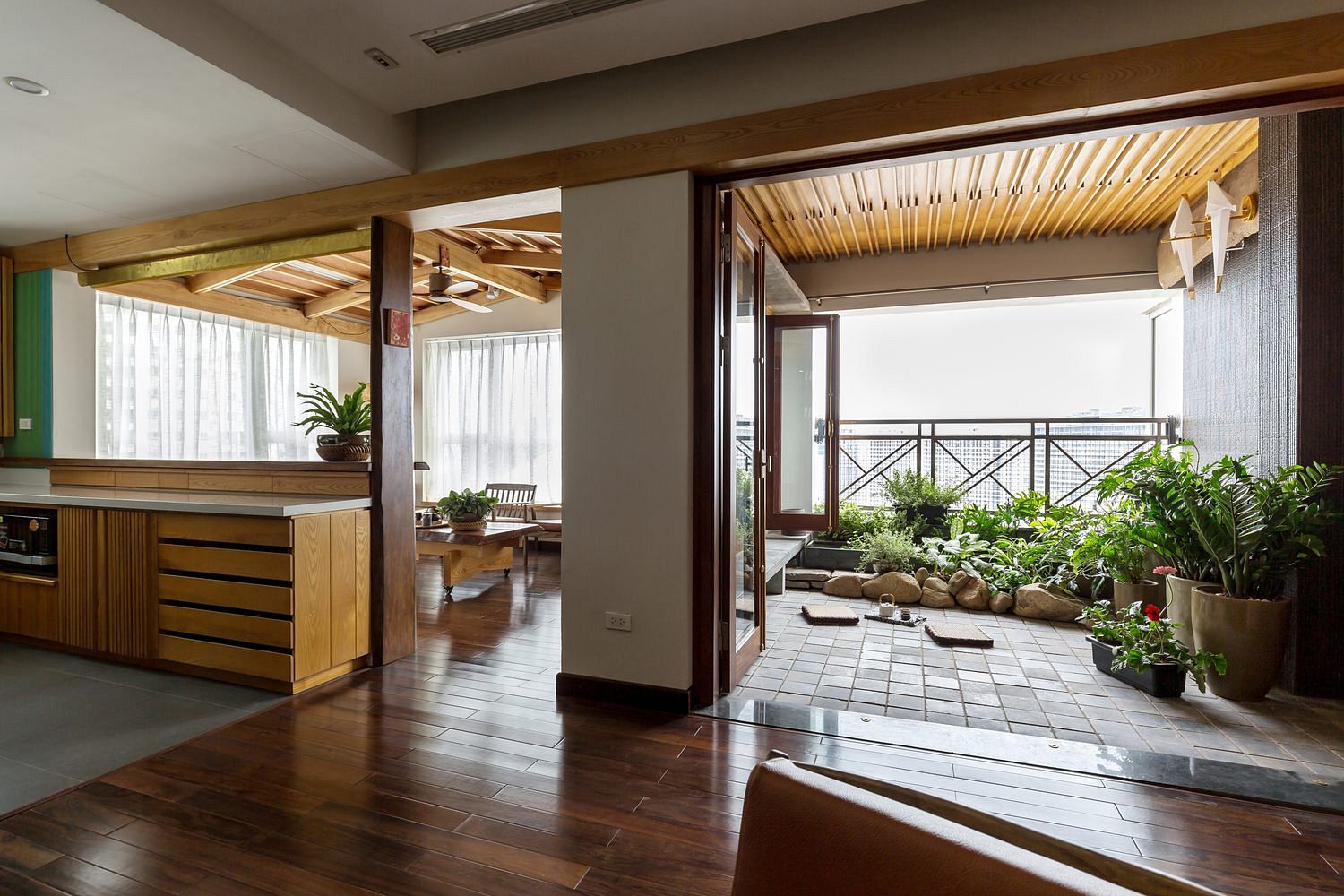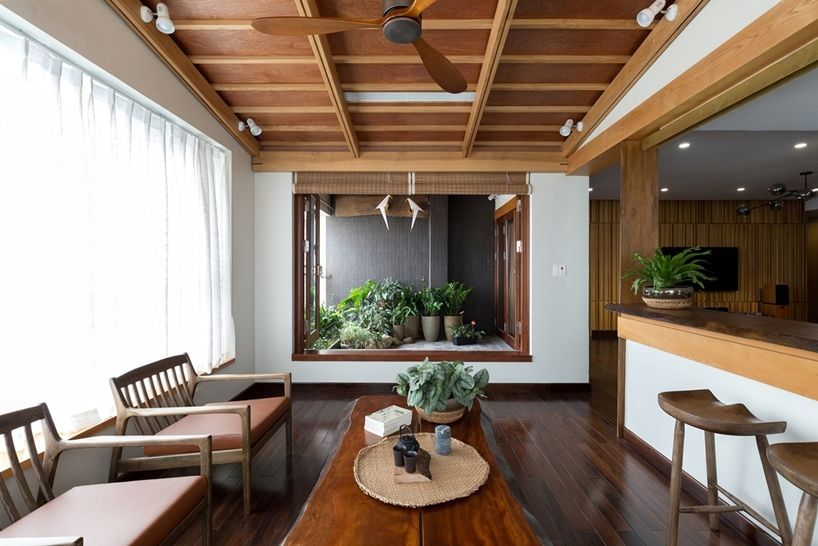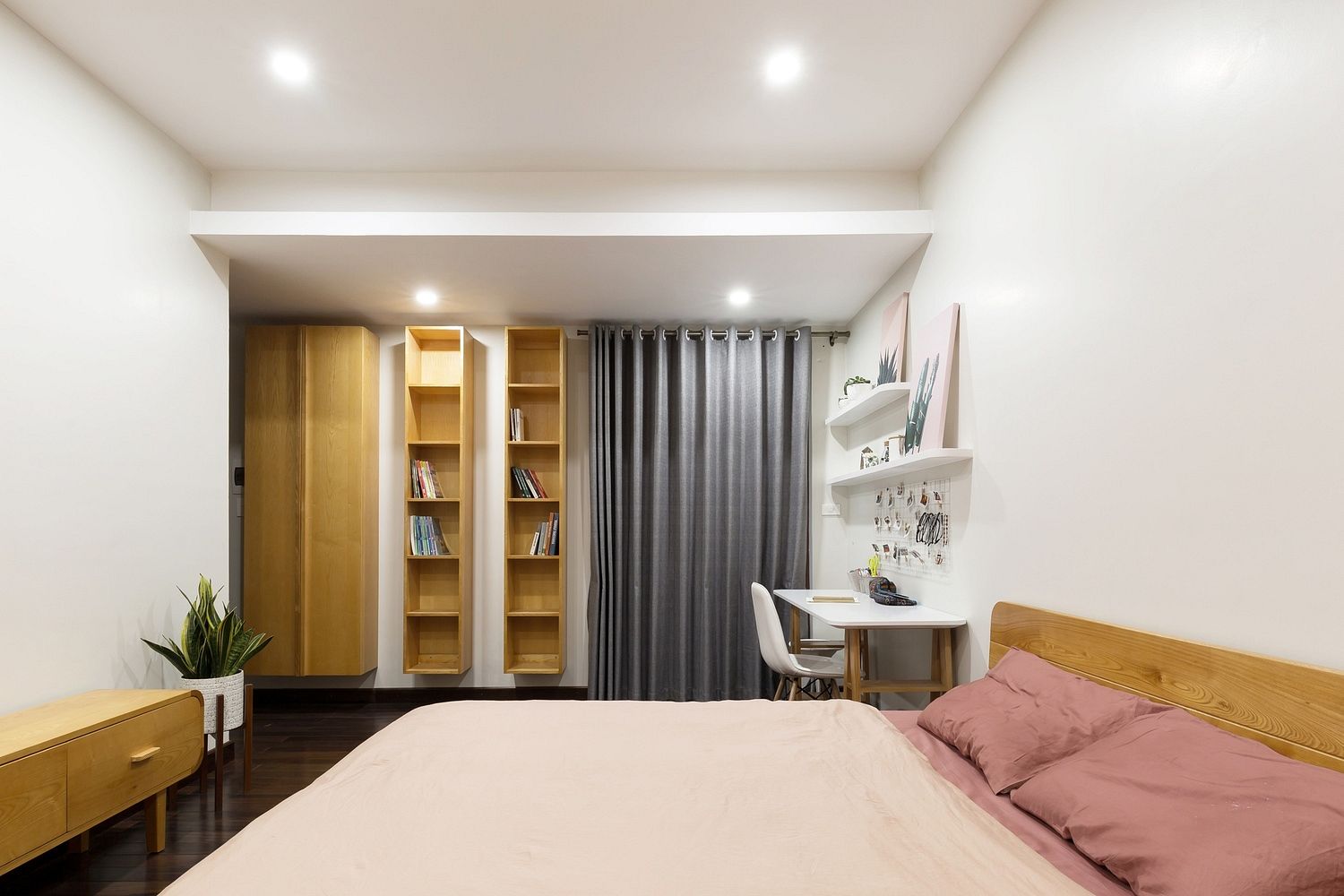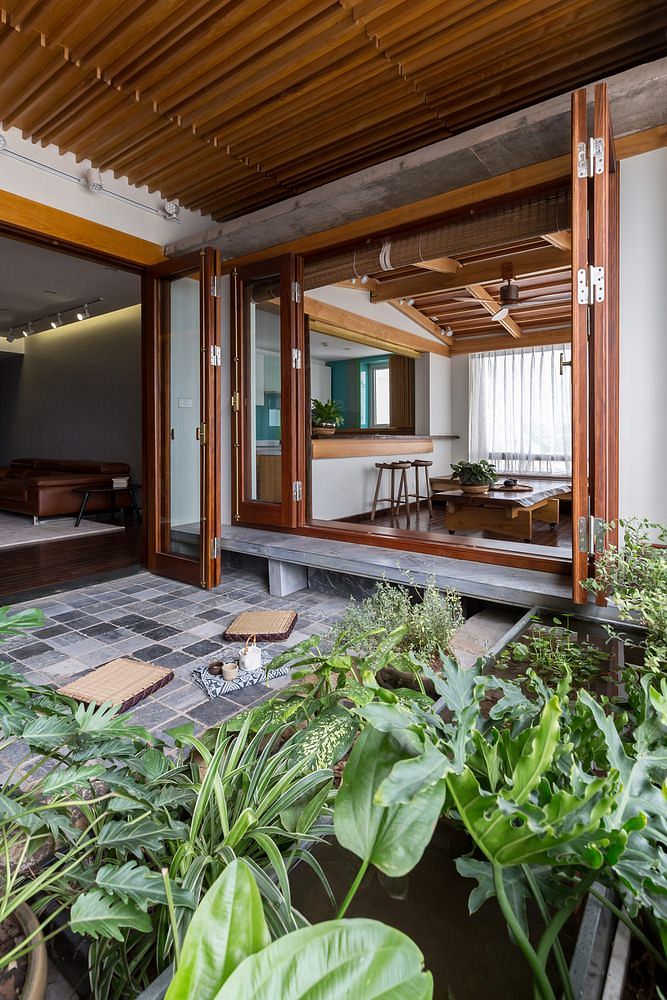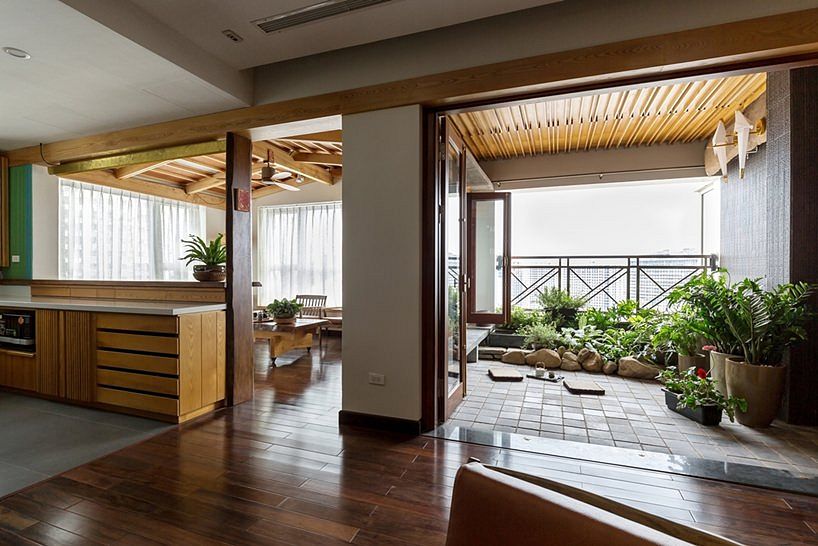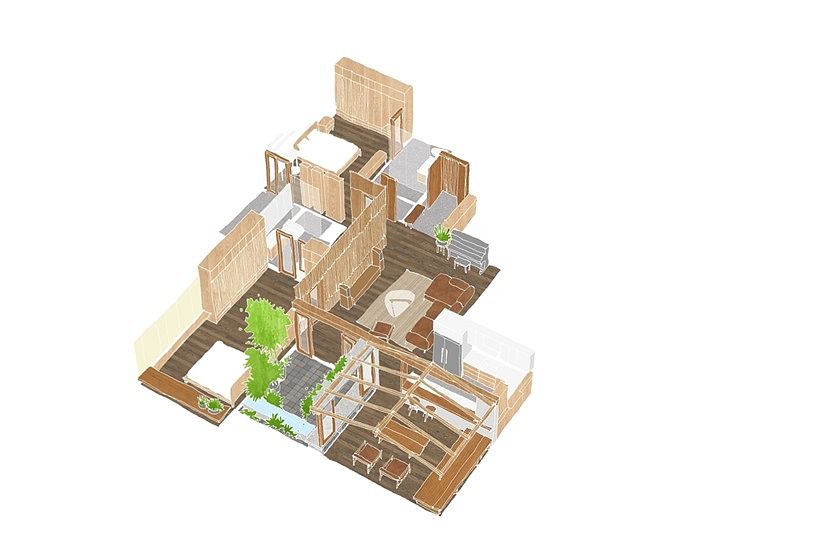 [Photos by Hoang Le via ArchDaily]
---

Related Articles:
---