Looking from the outside, this house seems to be a typical city house in a narrow space, yet once inside, the place reveals three large areas surrounding a spacious garden.
Tasked with an interesting location, the team behind AD+ Studio described the roles of their house's design as acknowledging, transitioning and harmonizing landscape, nature and people. The house was inspired by the architects' observation of local houses in the northern province, with roofs stacked on top of each other.
The result is a riff on this characteristic, with a more polished look from the uses of brighter colors and materials. The house still retains some rustic and earthy elements, with a red brick-adorned wall and orange tiles underneath layers of white flooring.
The owners of the house are a young couple who prefer a quiet lifestyle and surroundings. Despite facing a street, the house is somewhat sequestered from the bustling city's tunes, yet still open to light and greenery coming from its garden.
Have a closer look at the house below: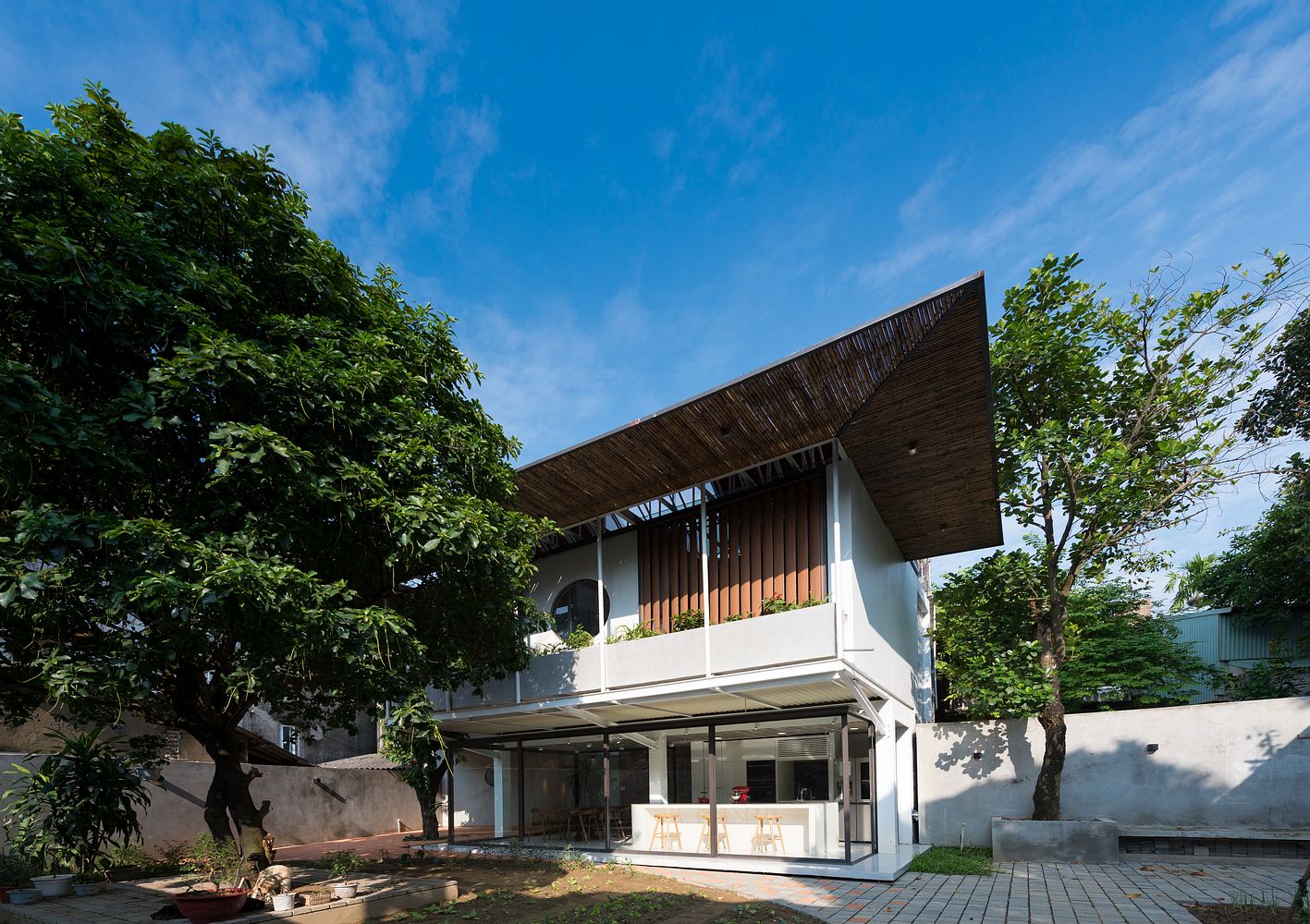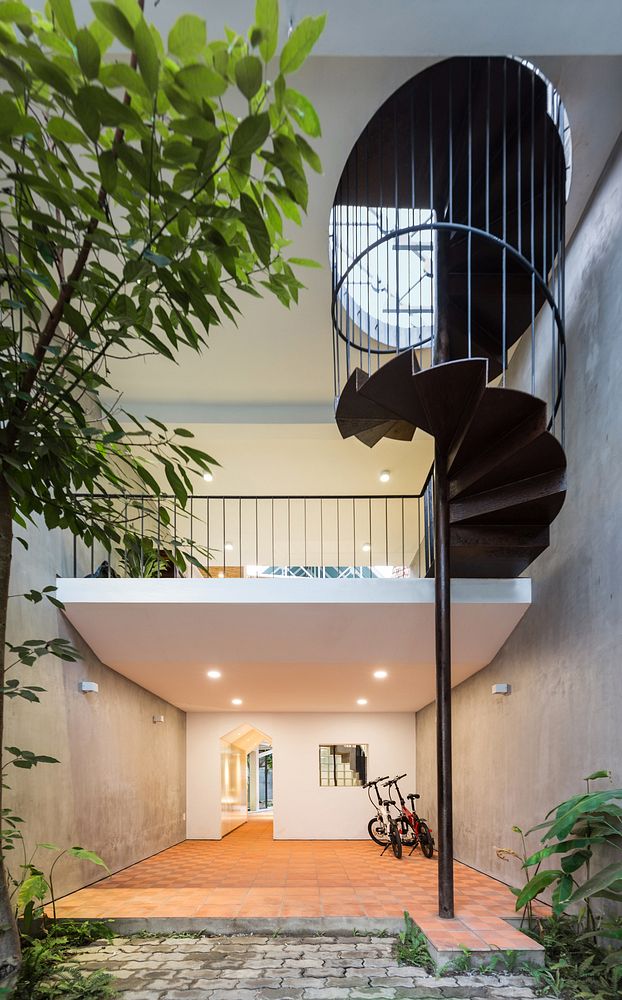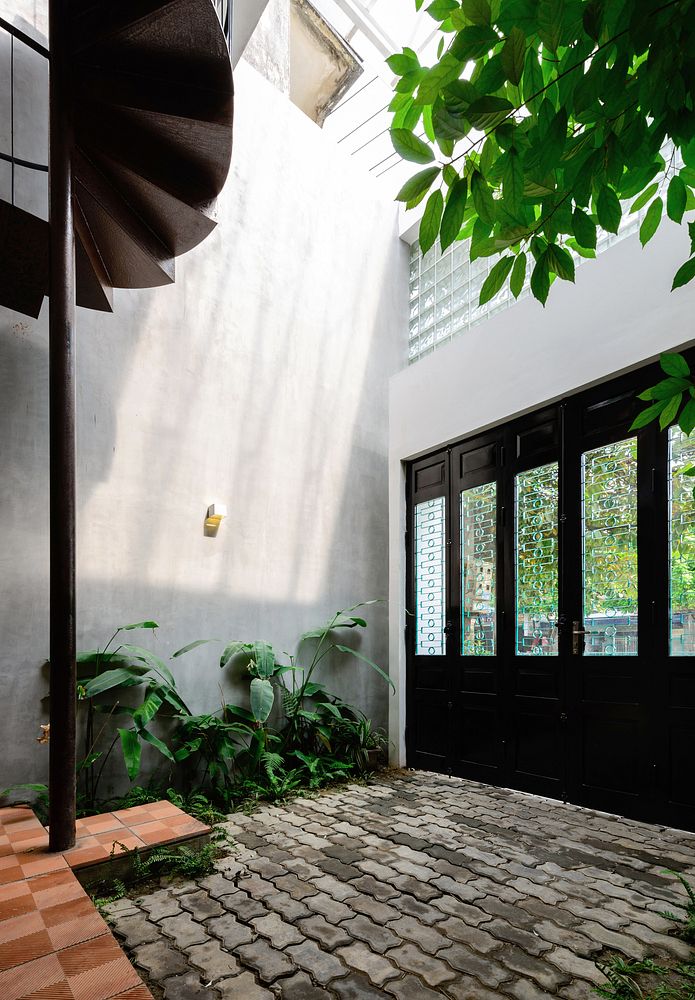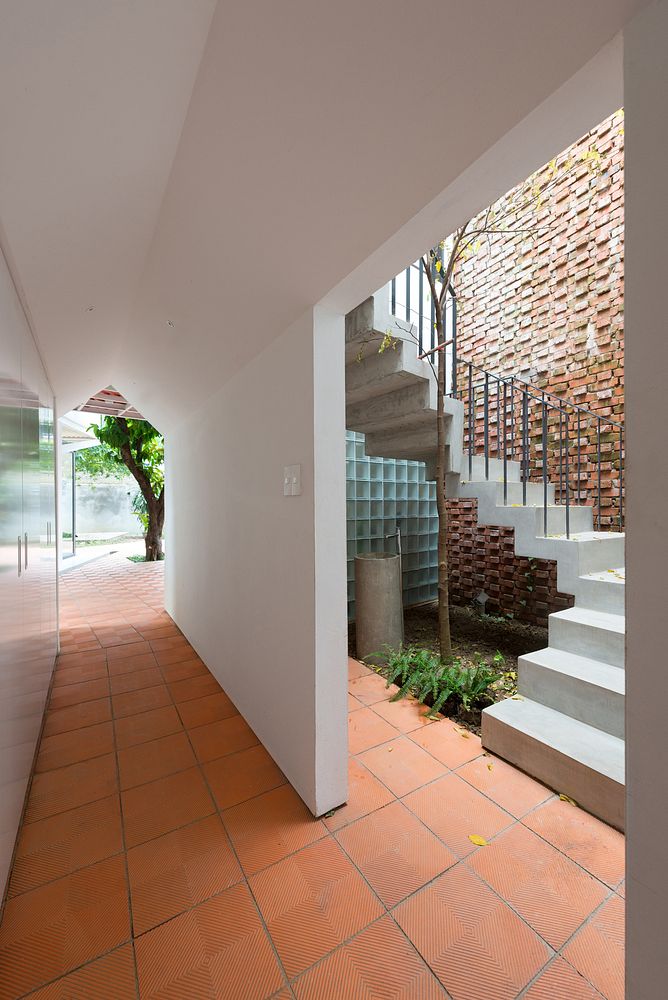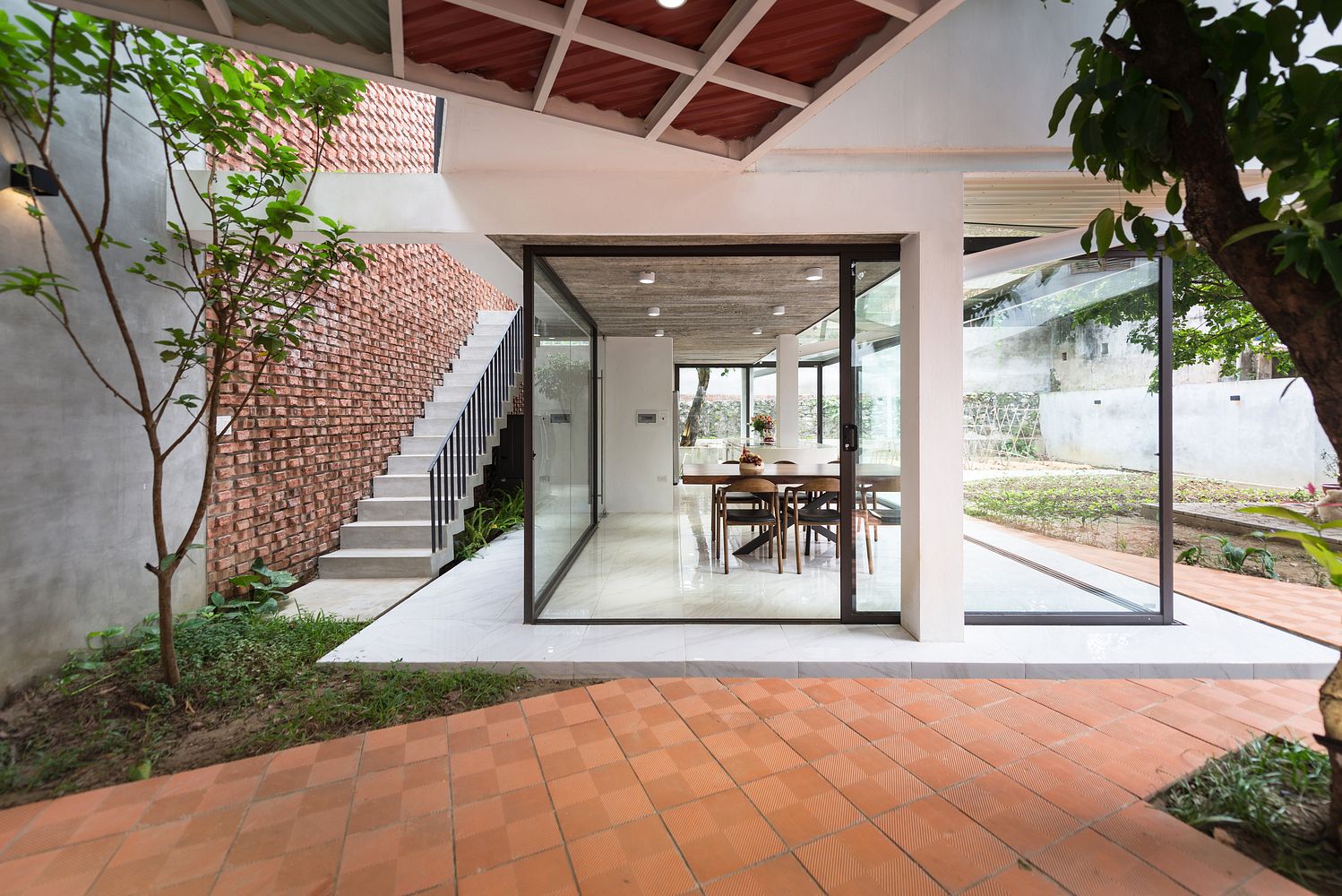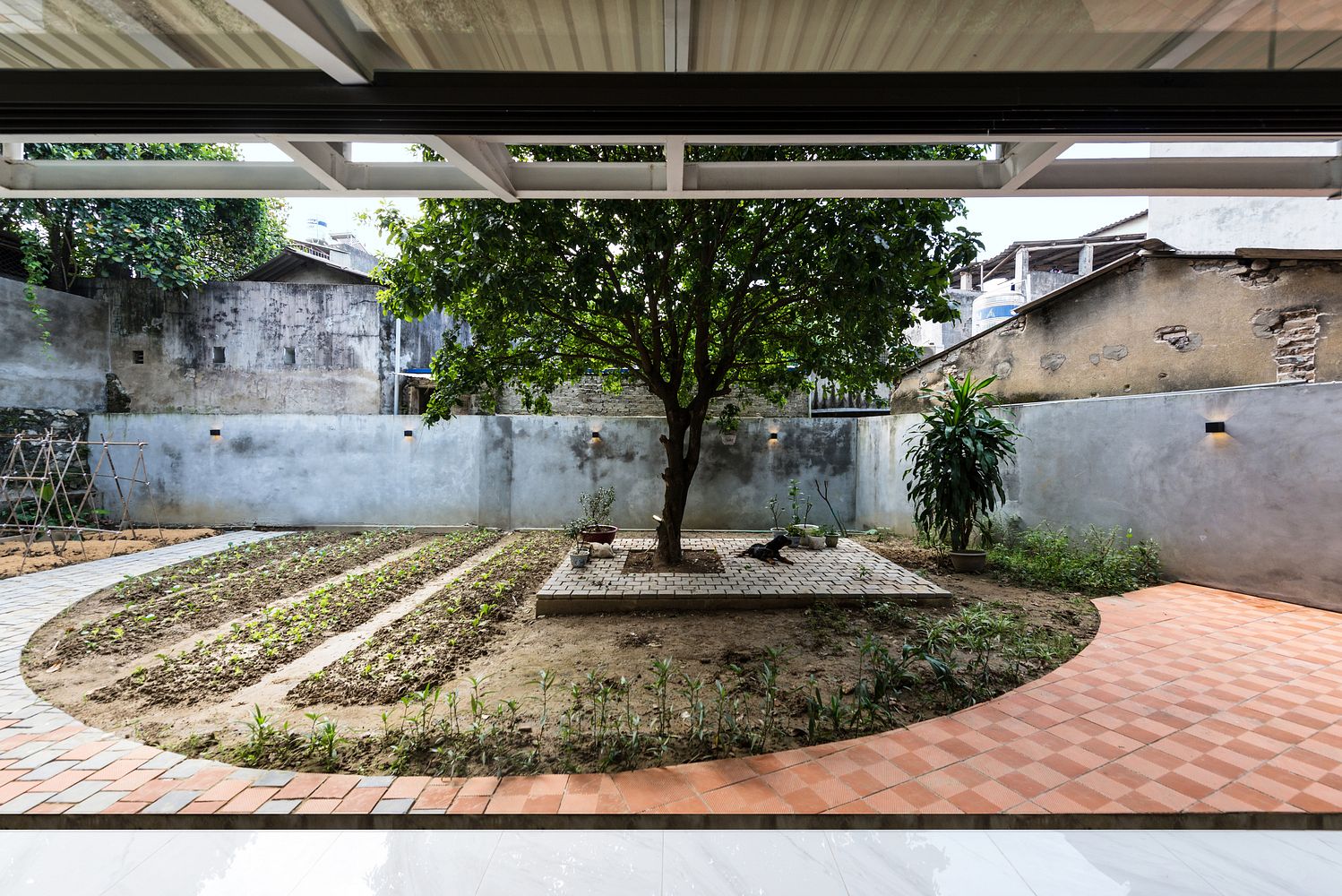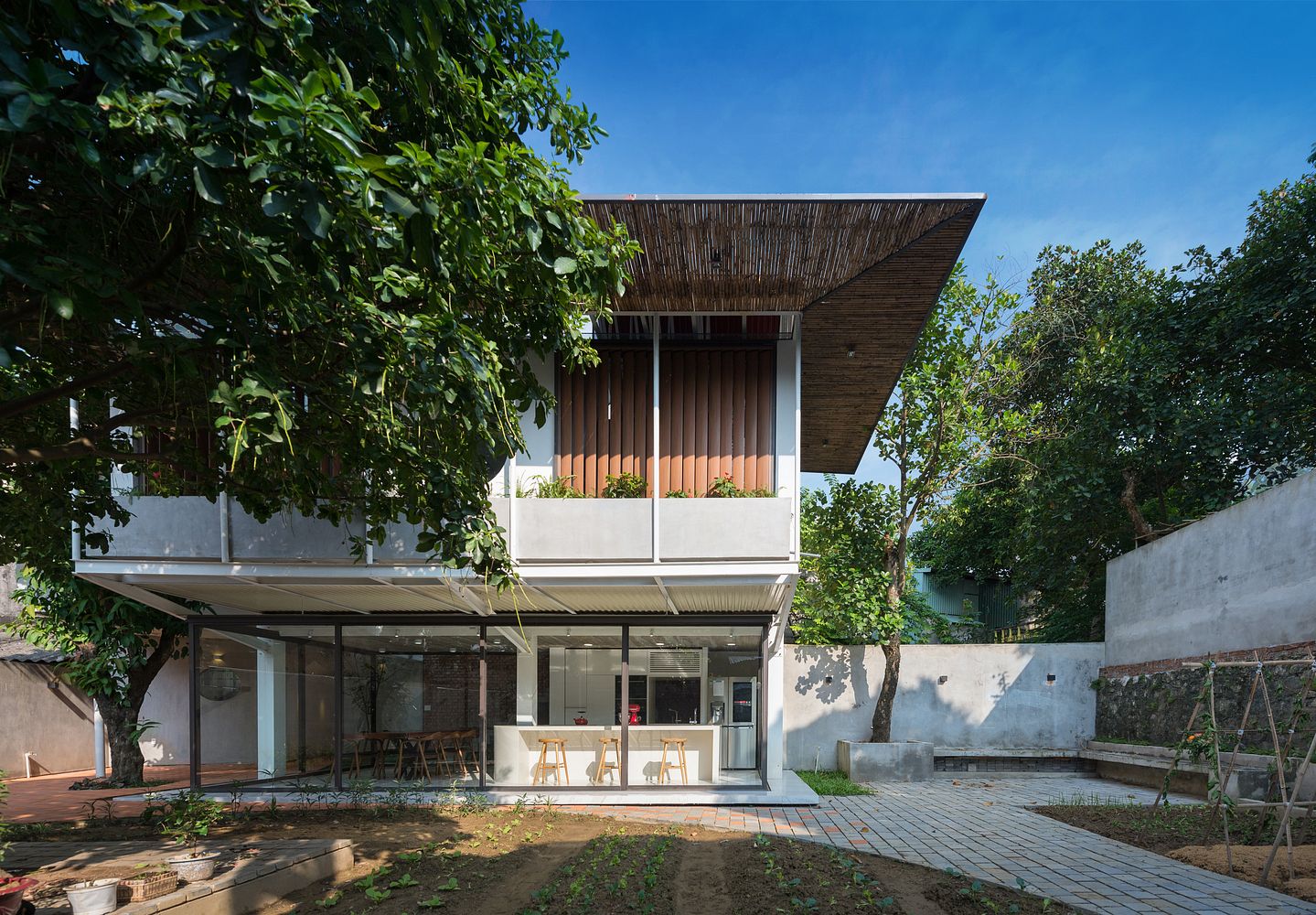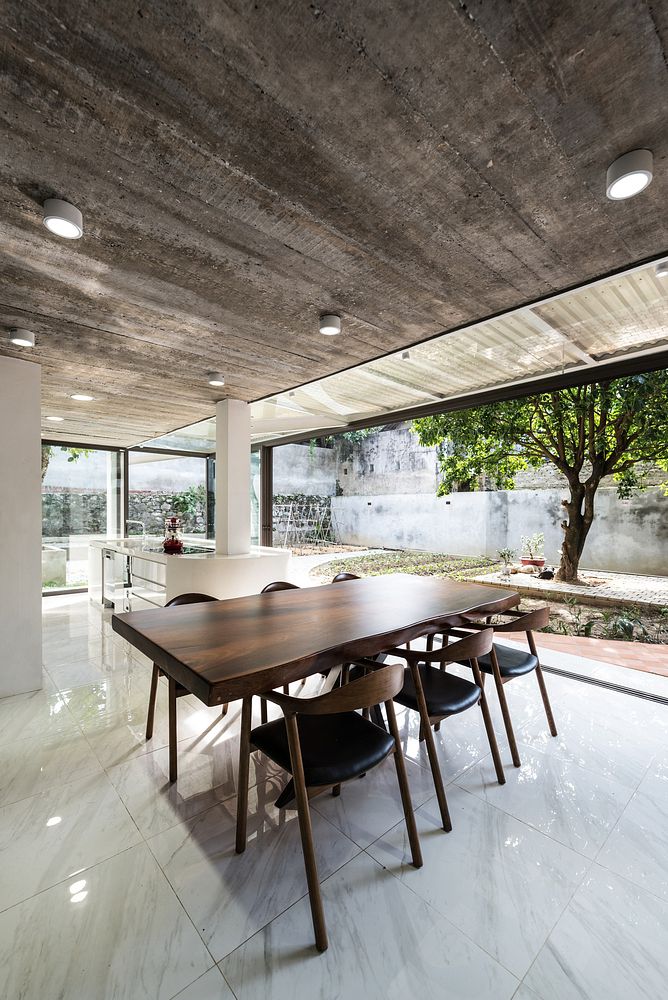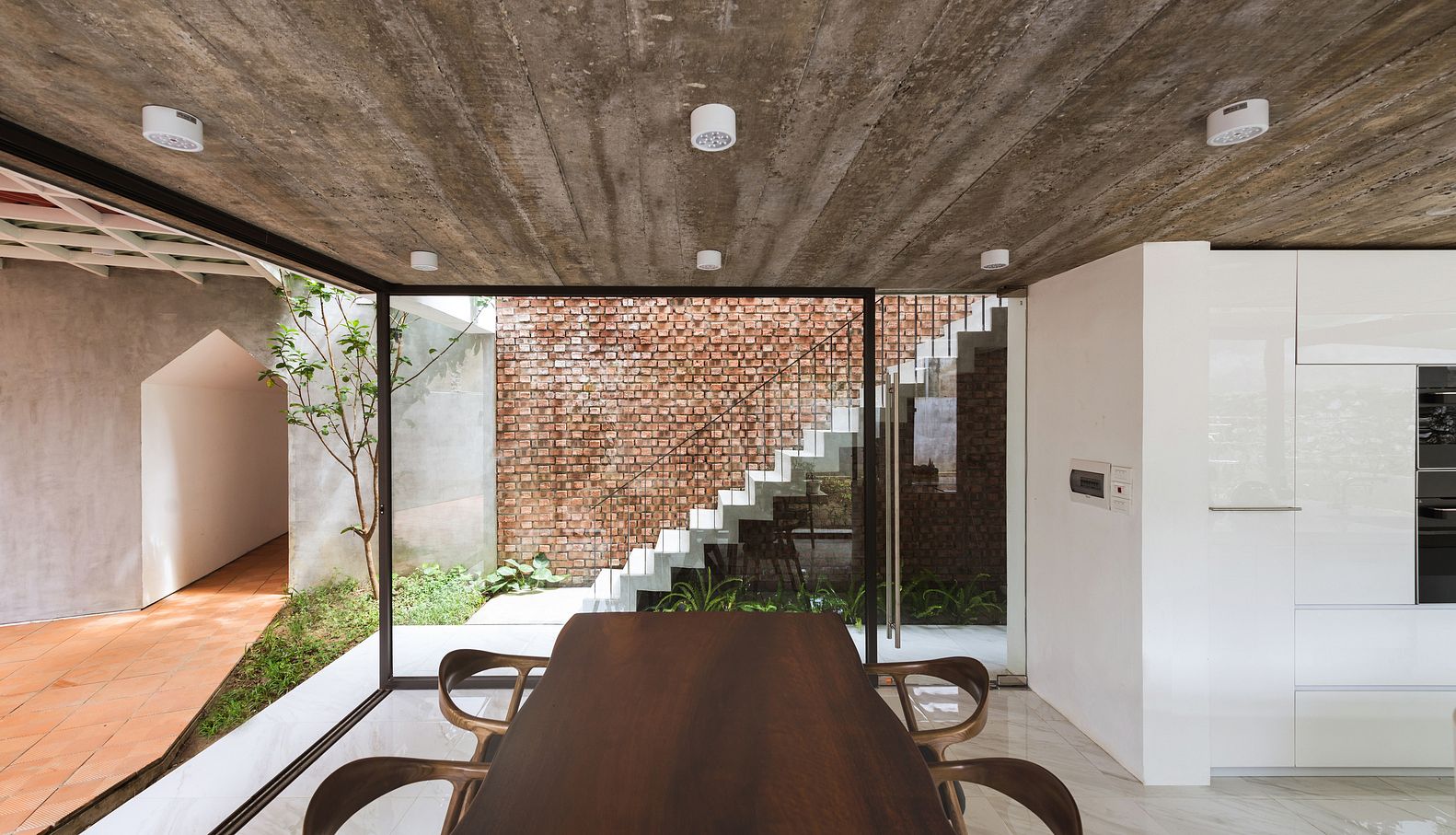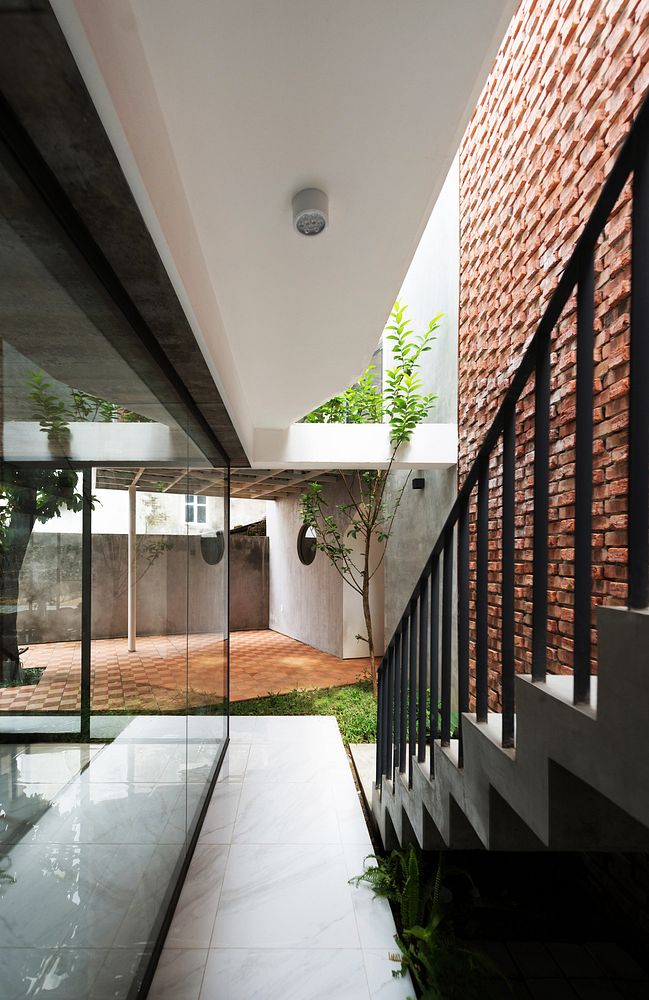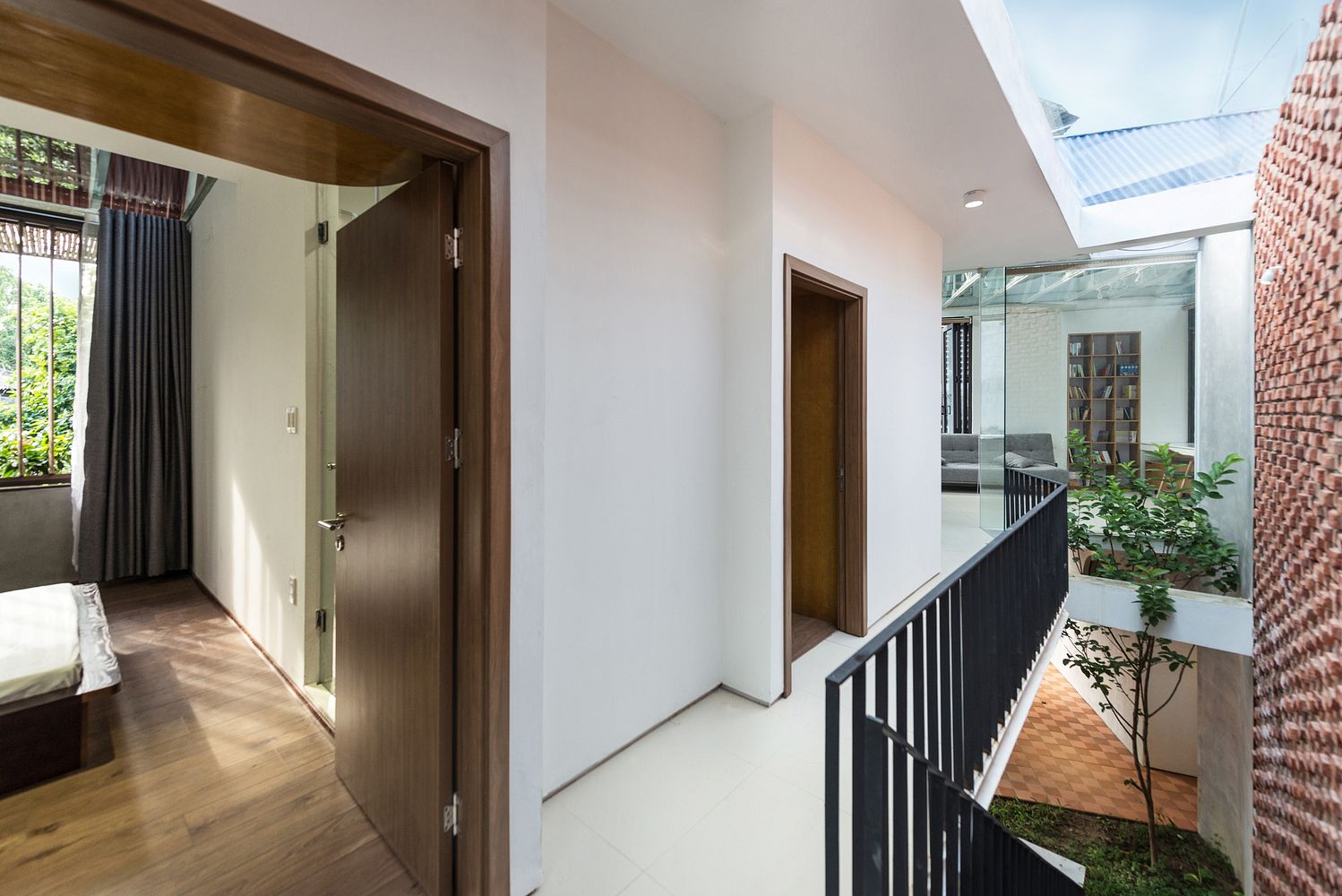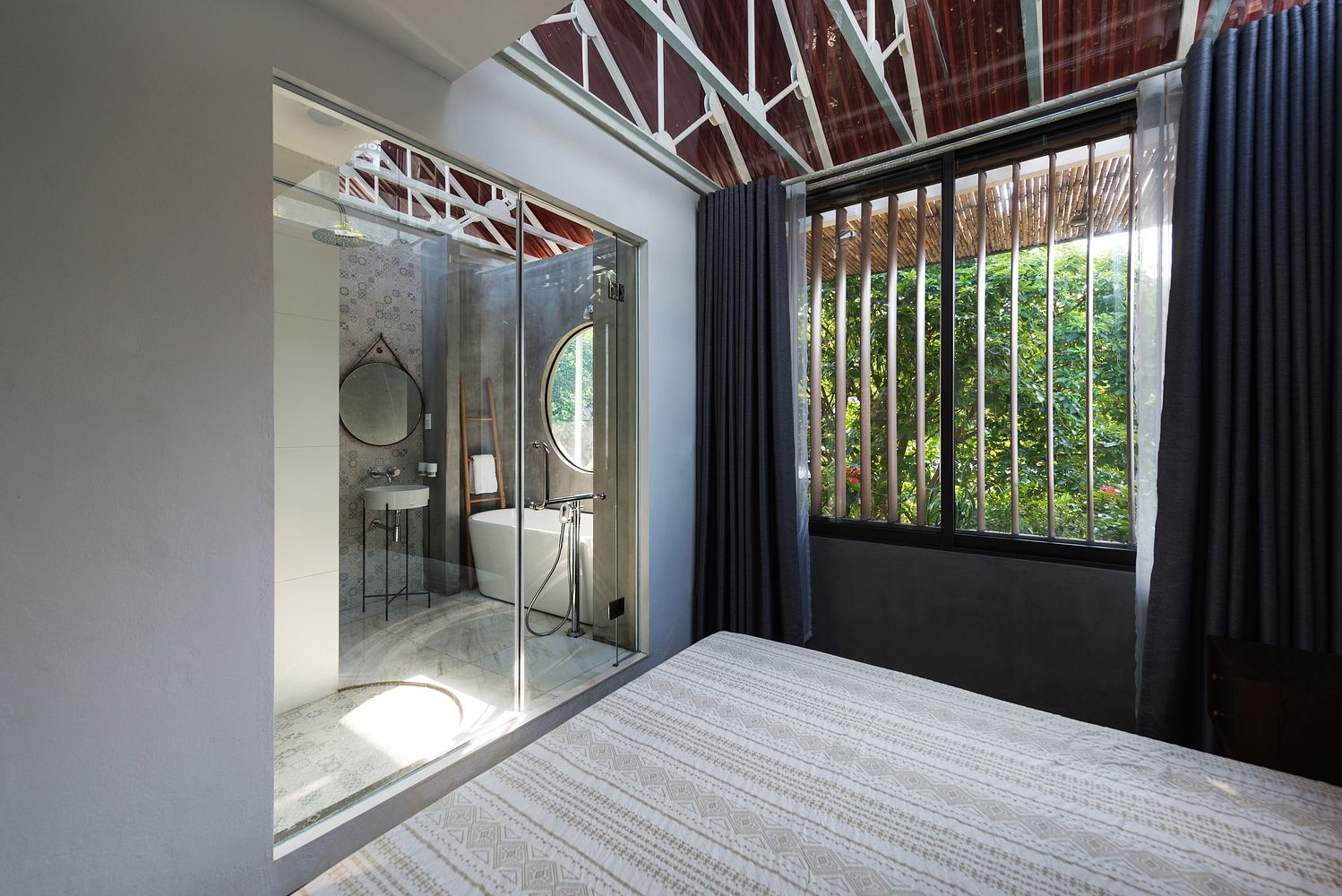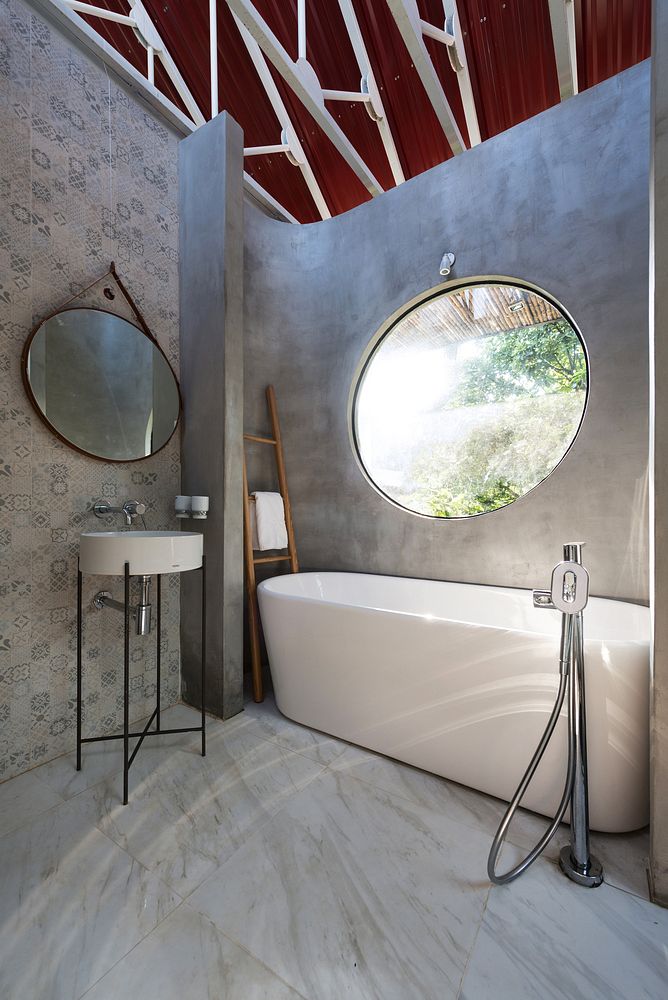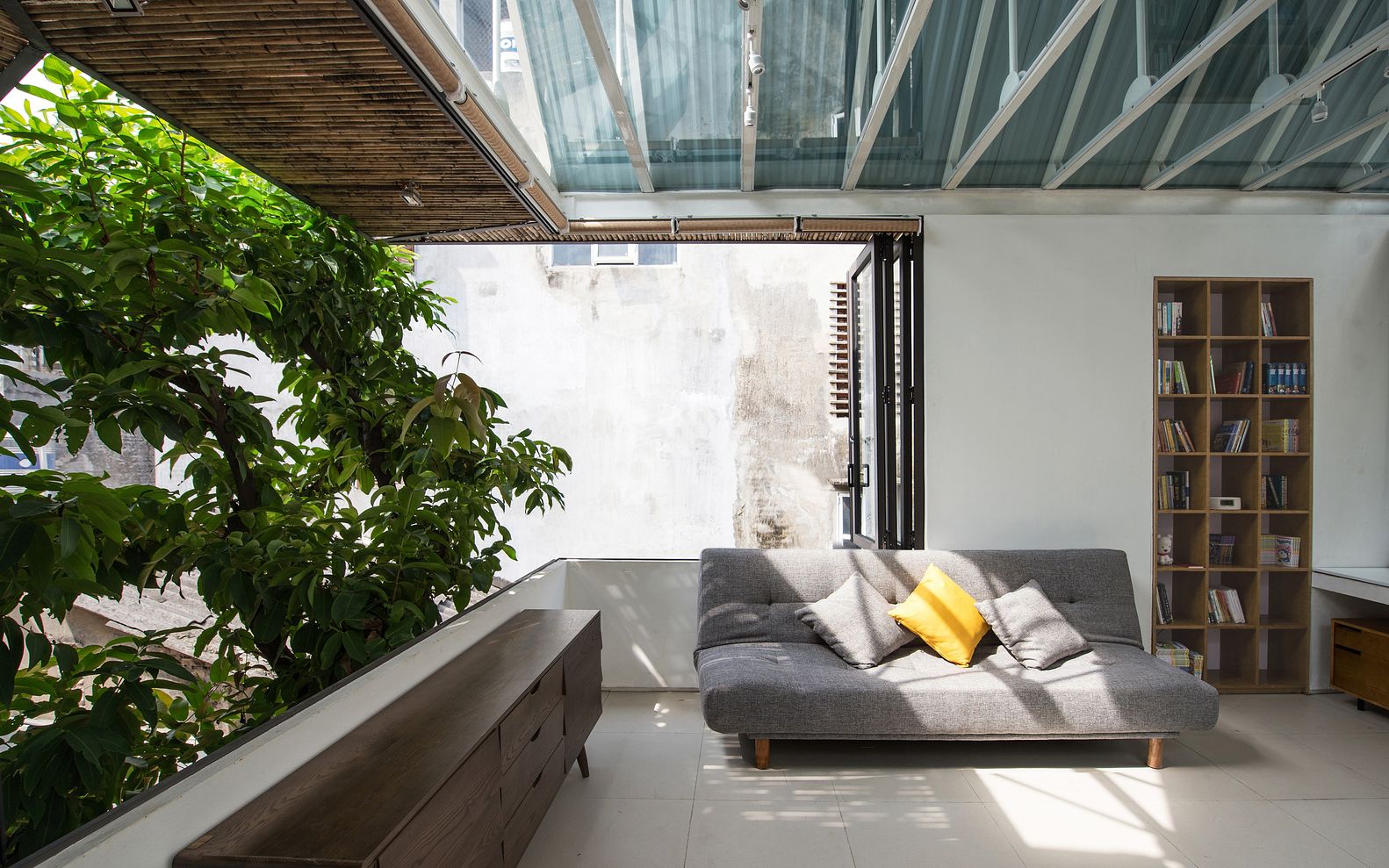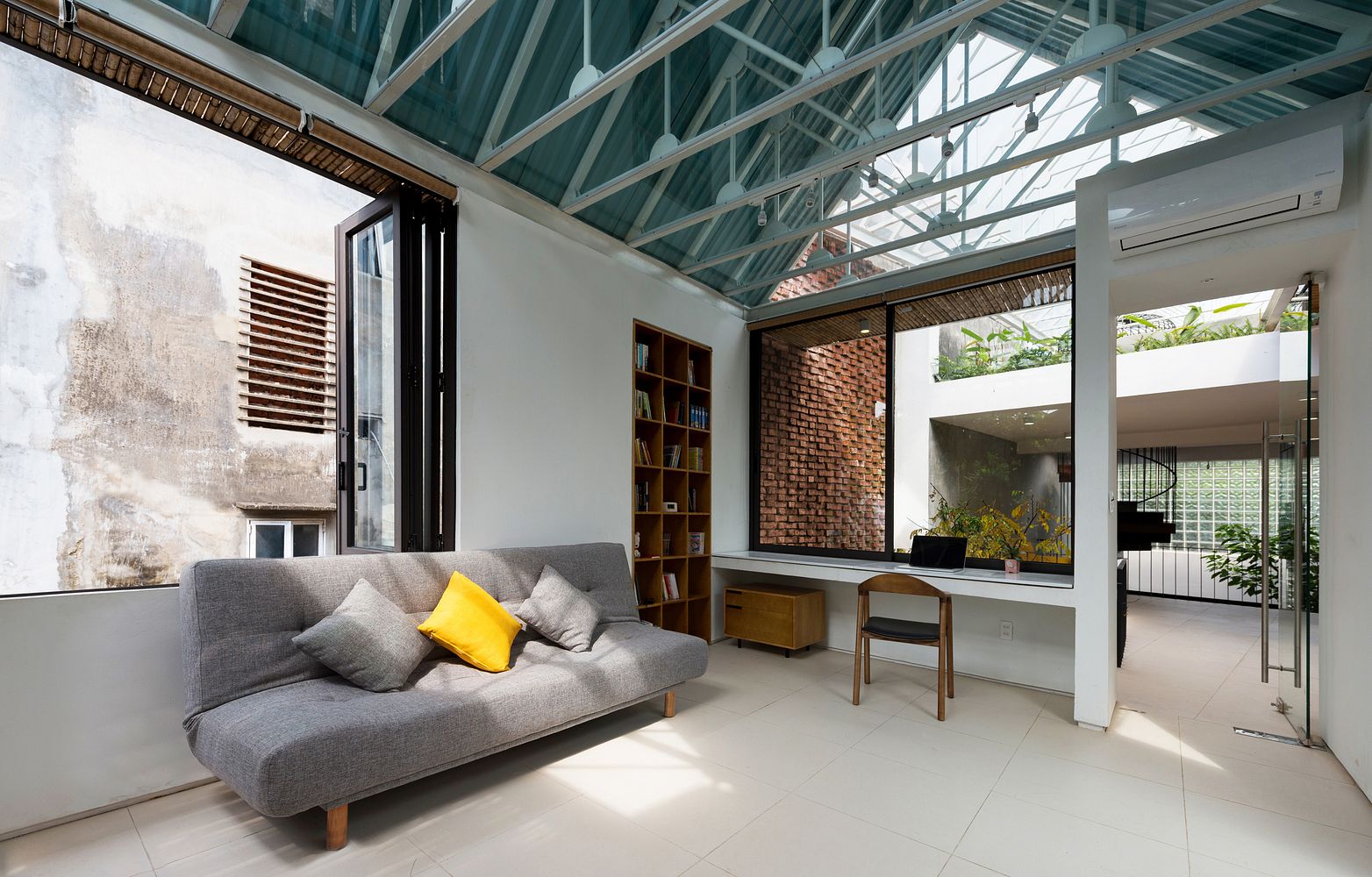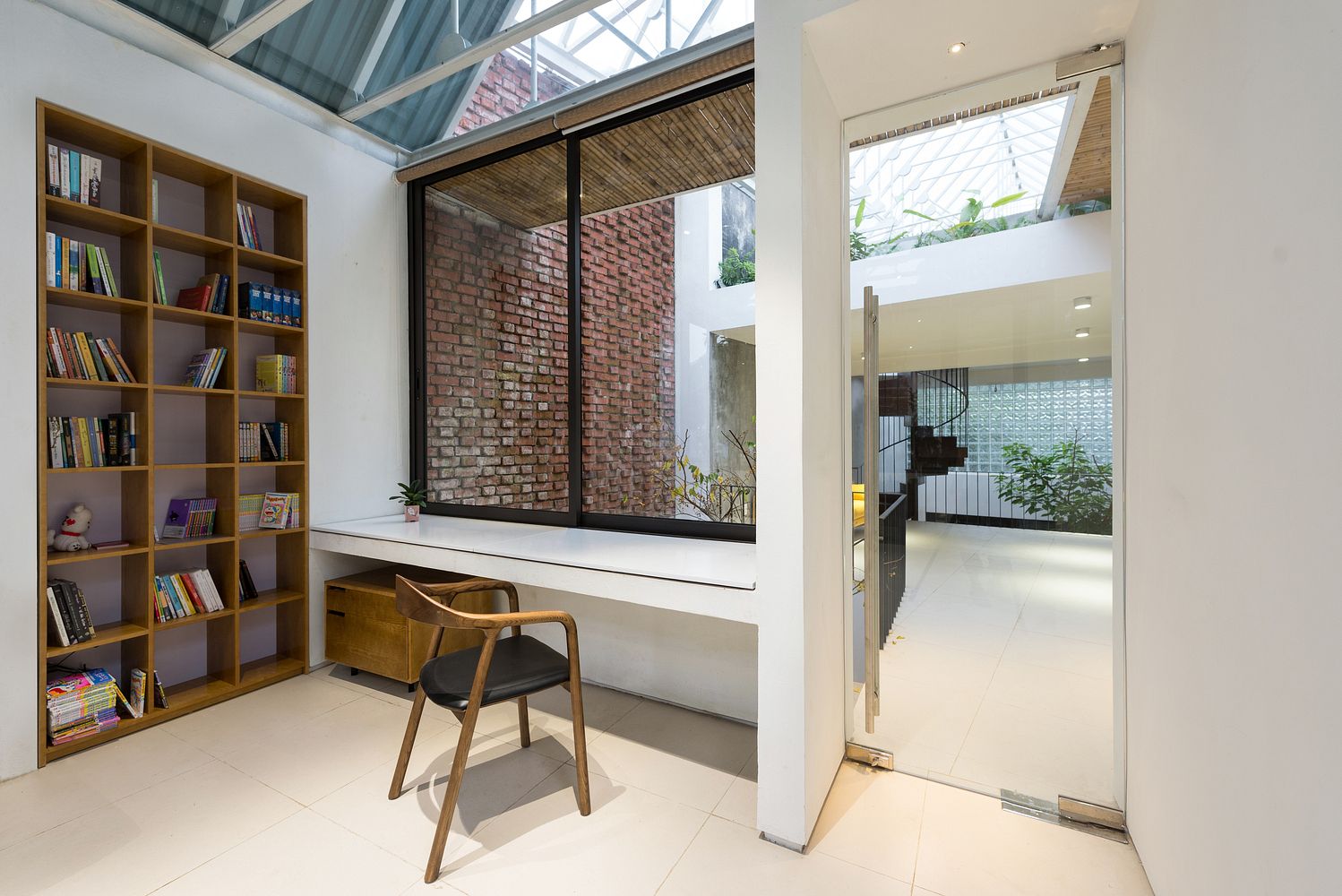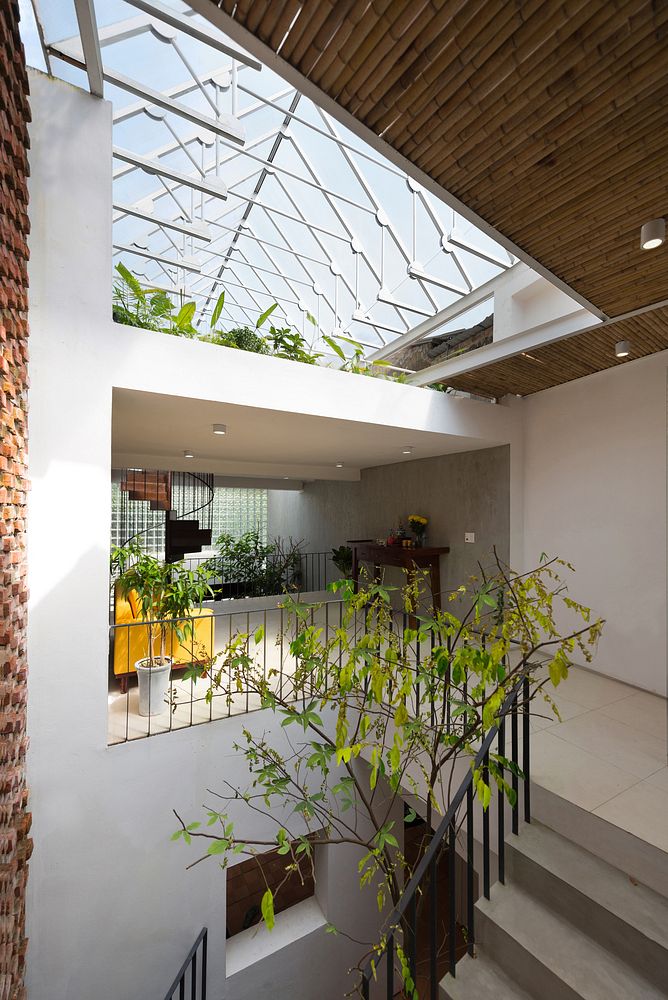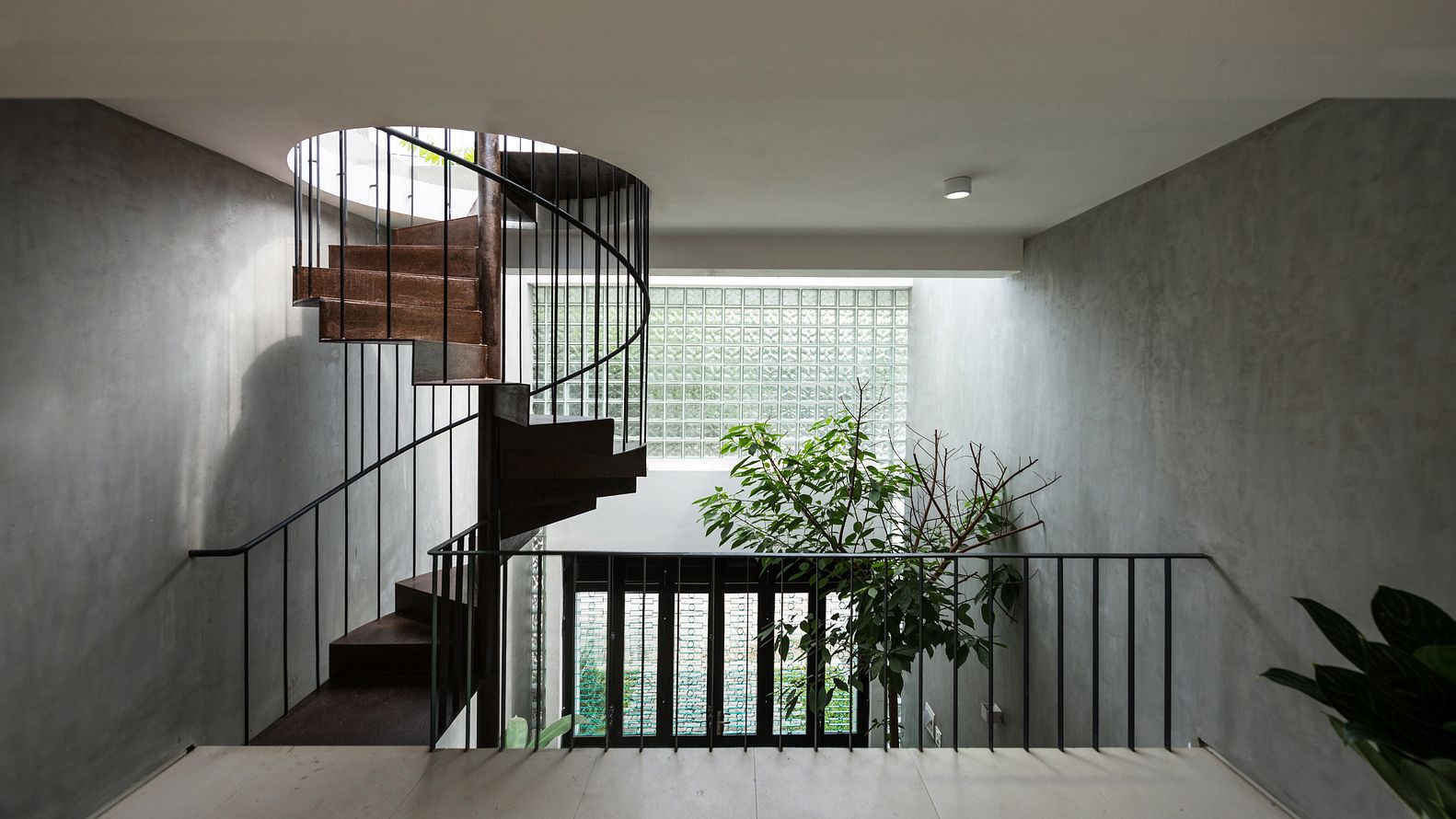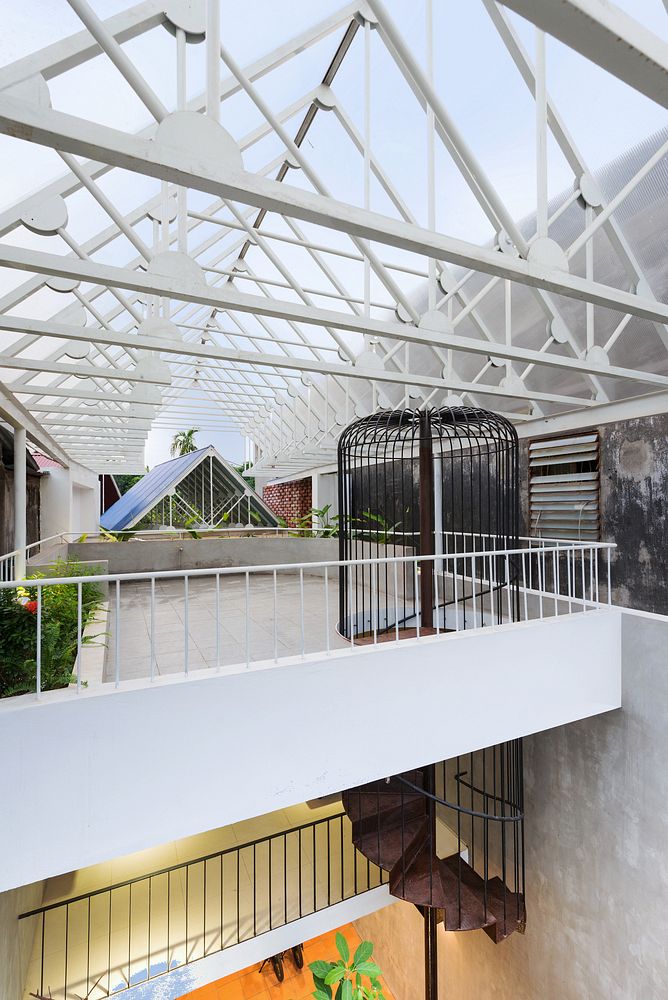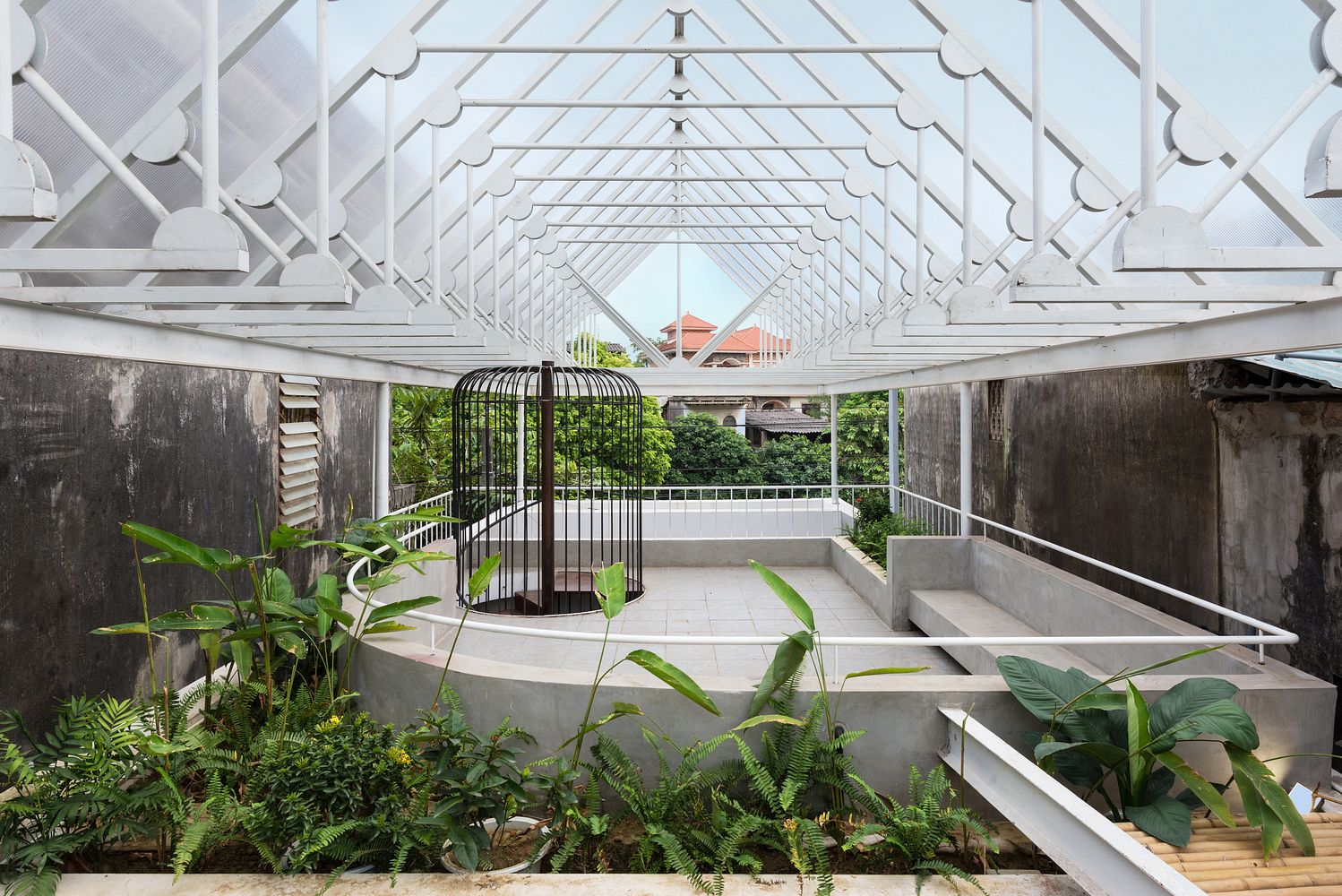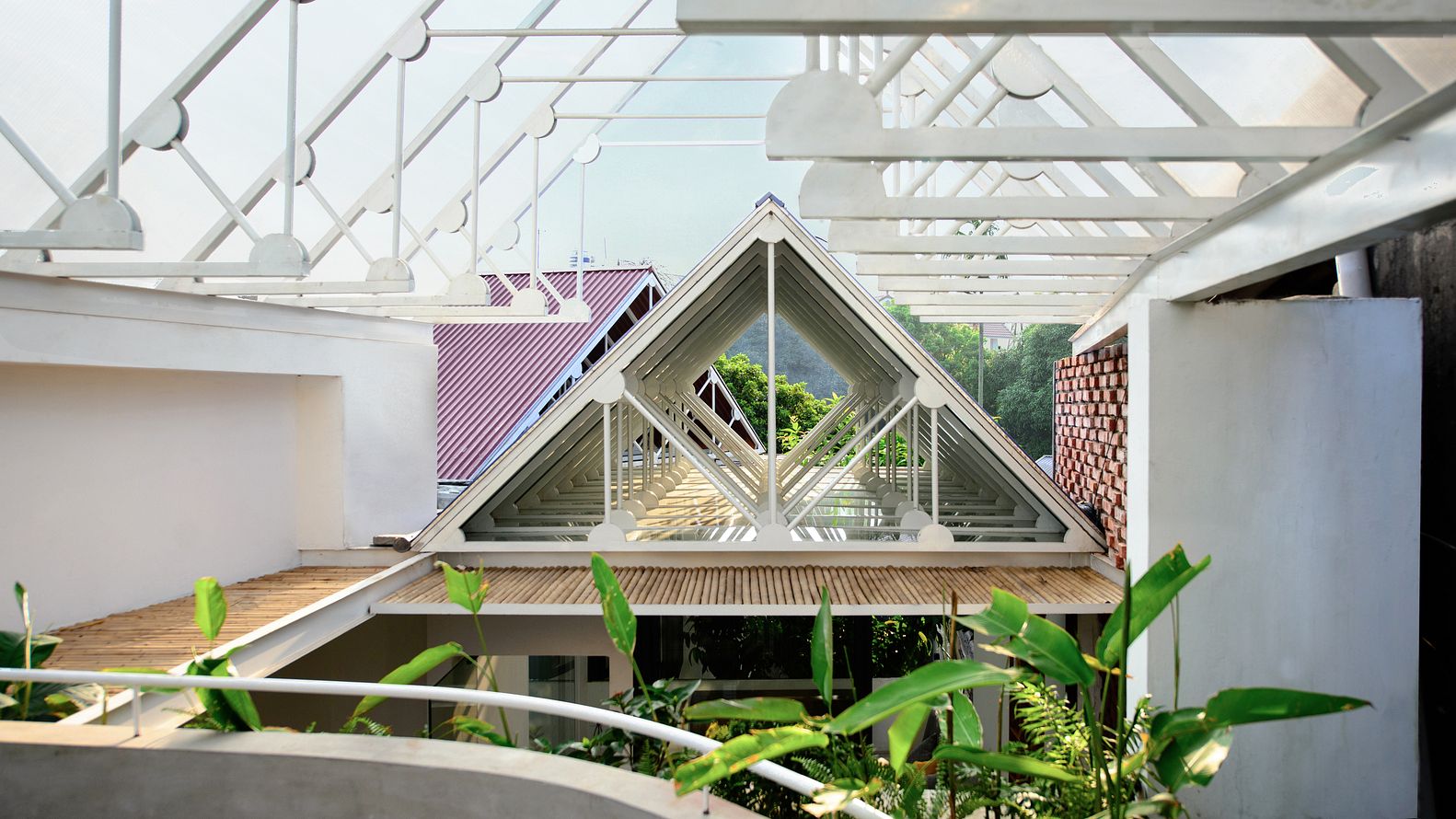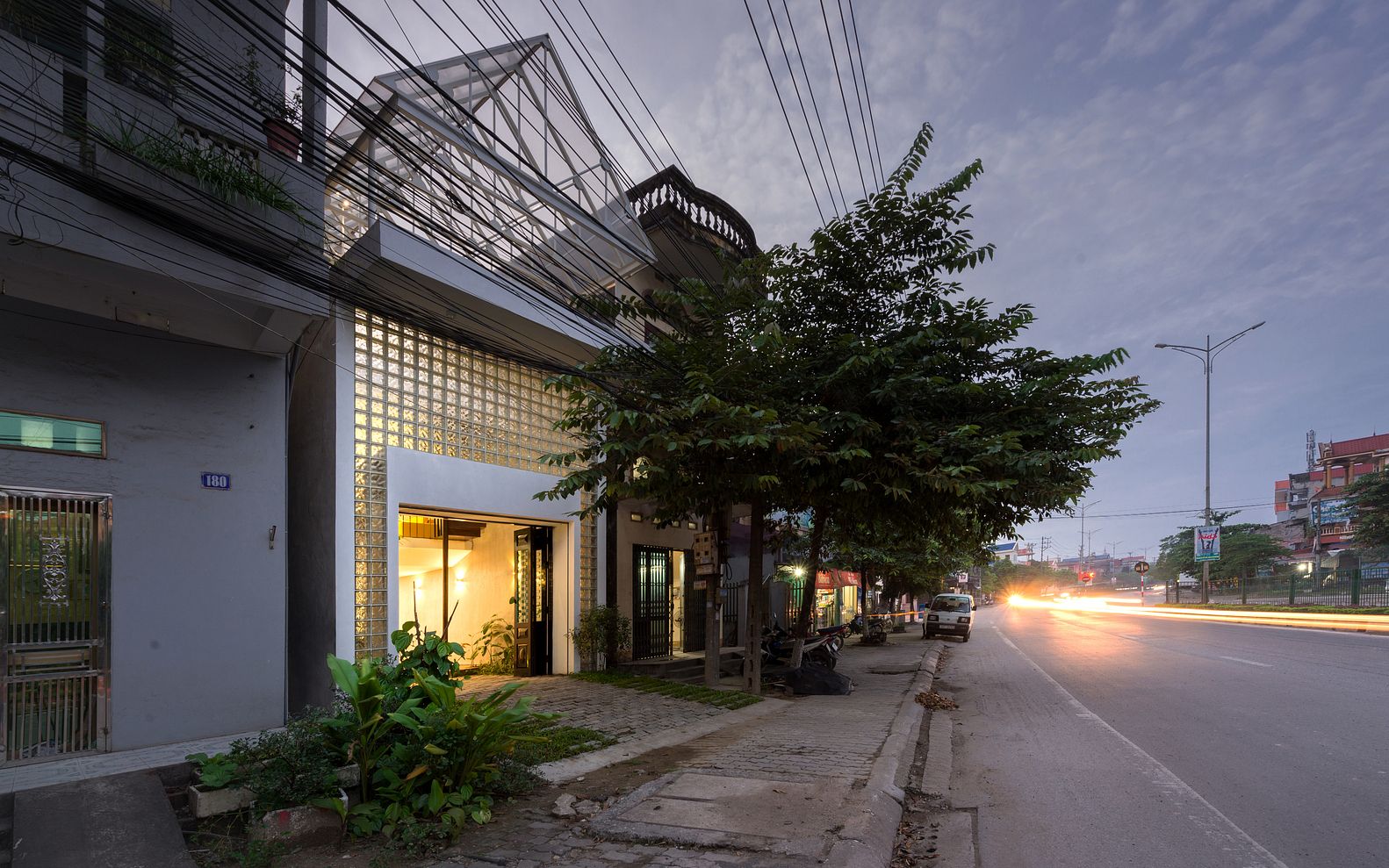 [Photos by Huynh Tri Dung via ArchDaily]
---

Related Articles:
---