The tube house is Saigon's idiosyncratic architectural feature, but at times, their design can be woefully repetitive and uninspiring. Which makes them the perfect canvas for architects to exercise their creative muscles.
This new housing project, called Pattern House, is a shining example of how a dash of playful colors and shapes can liven up an otherwise cramped and monotonous structure. According to MM++ Architects, who designed the house, like all tube houses, it suffers from a lack of natural ventilation and sunlight. Moreover, "[the] lack of space [results] in a feeling of confinement."
The house sits on a 5m x 15m lot on the western side of Saigon. To combat the lack of ventilation, the architects employed ceiling cut-outs in different geometrical shapes such as squares and circles. Moreover, the façade has holes in repeating patterns to let in natural lighting and breezes. Geometrical patterns are a recurring theme in the house, as they're also present in the triangular railing of the stairs and the hexagonal floor tiles.
A peculiar color palette also creates visual emphasis on the owner's living space: rich yellow illuminated by sunlight in the bathroom, and pink-navy blue-violet for a darker experience in the kitchen. The bedroom, however, is more conventional, with a black accent wall and white ceiling and bed.
Have a closer look inside Pattern House below: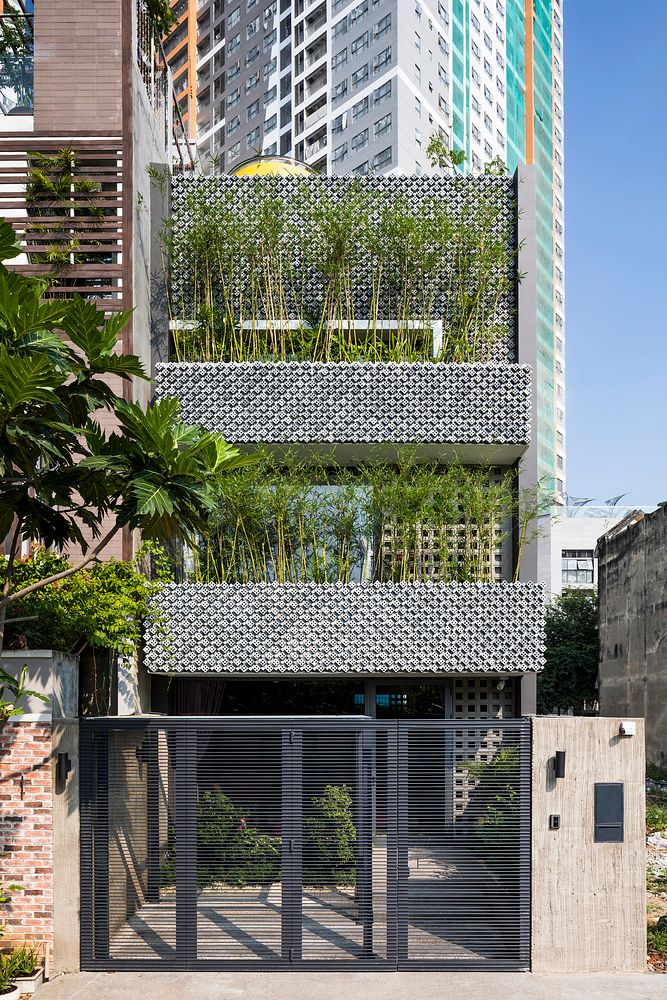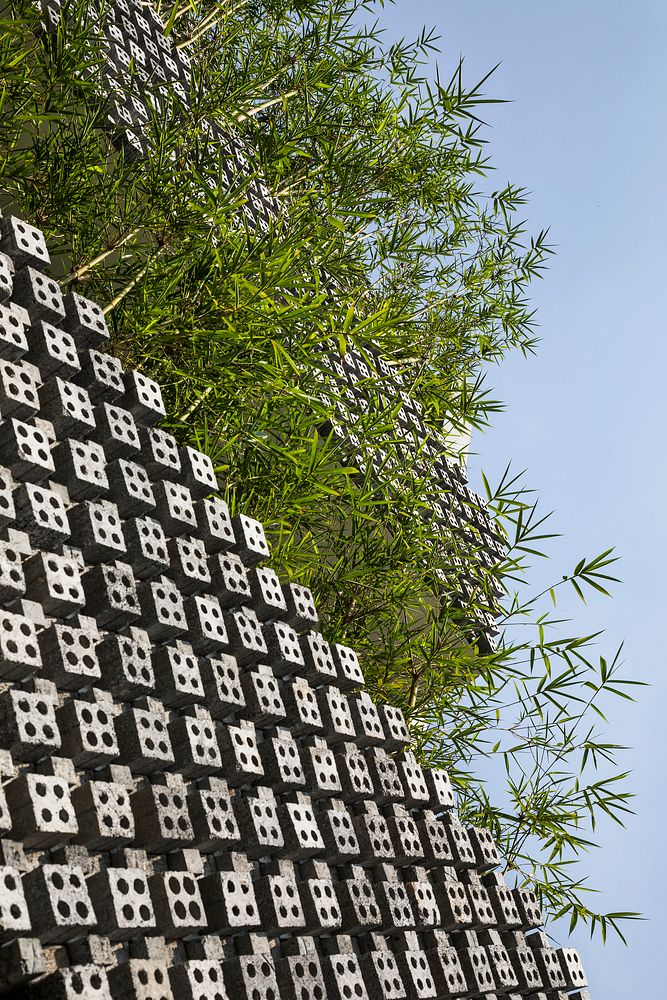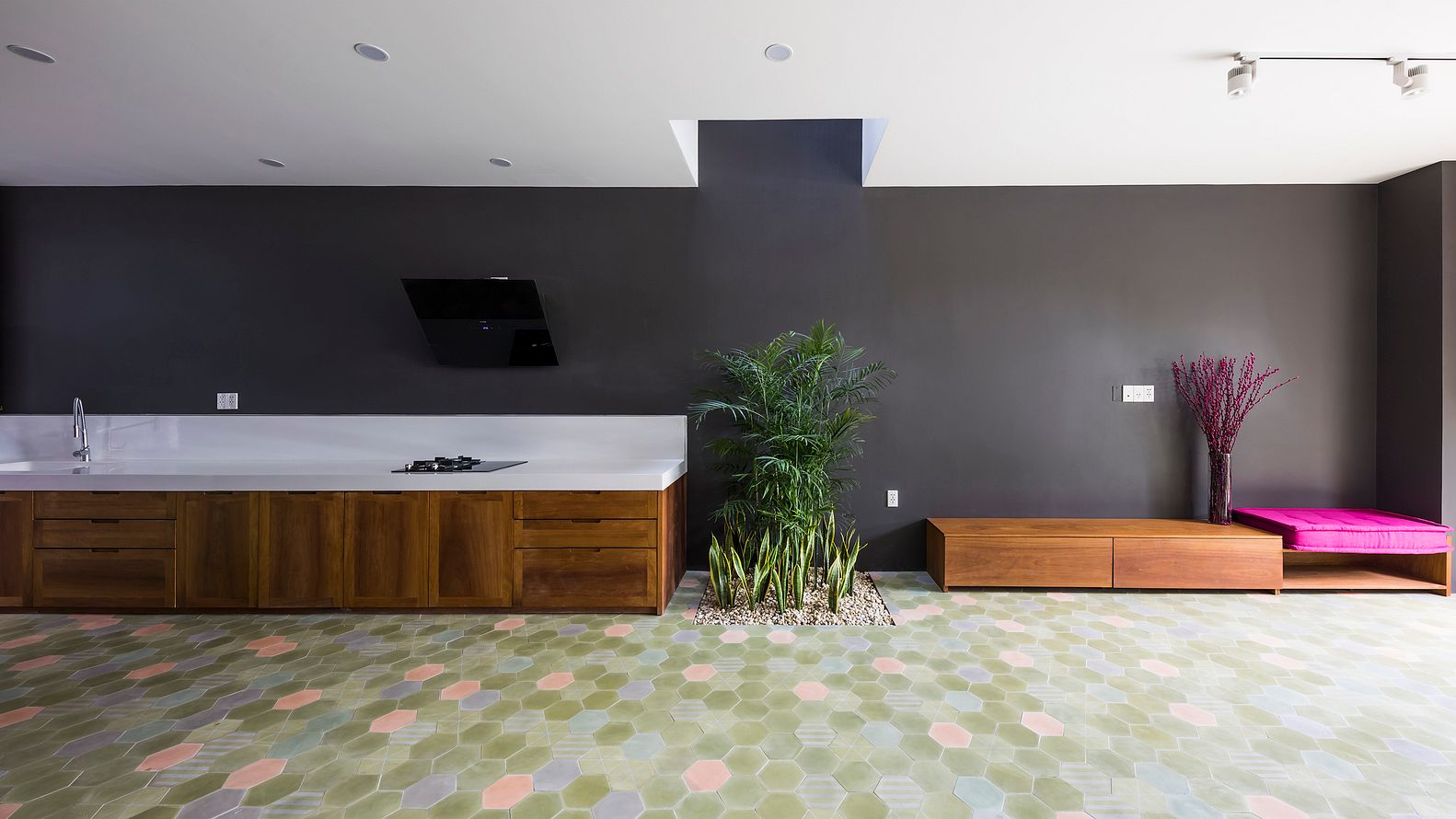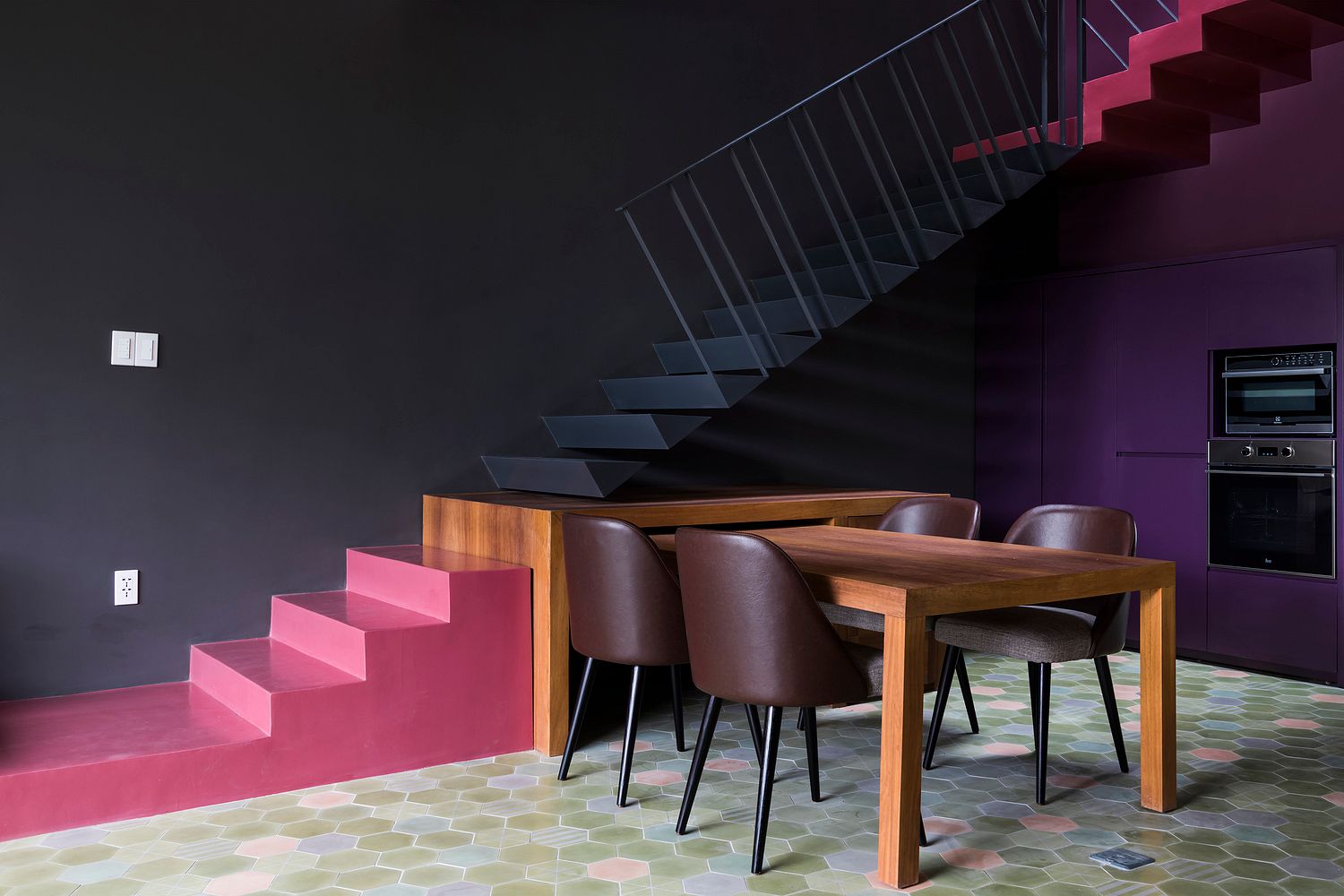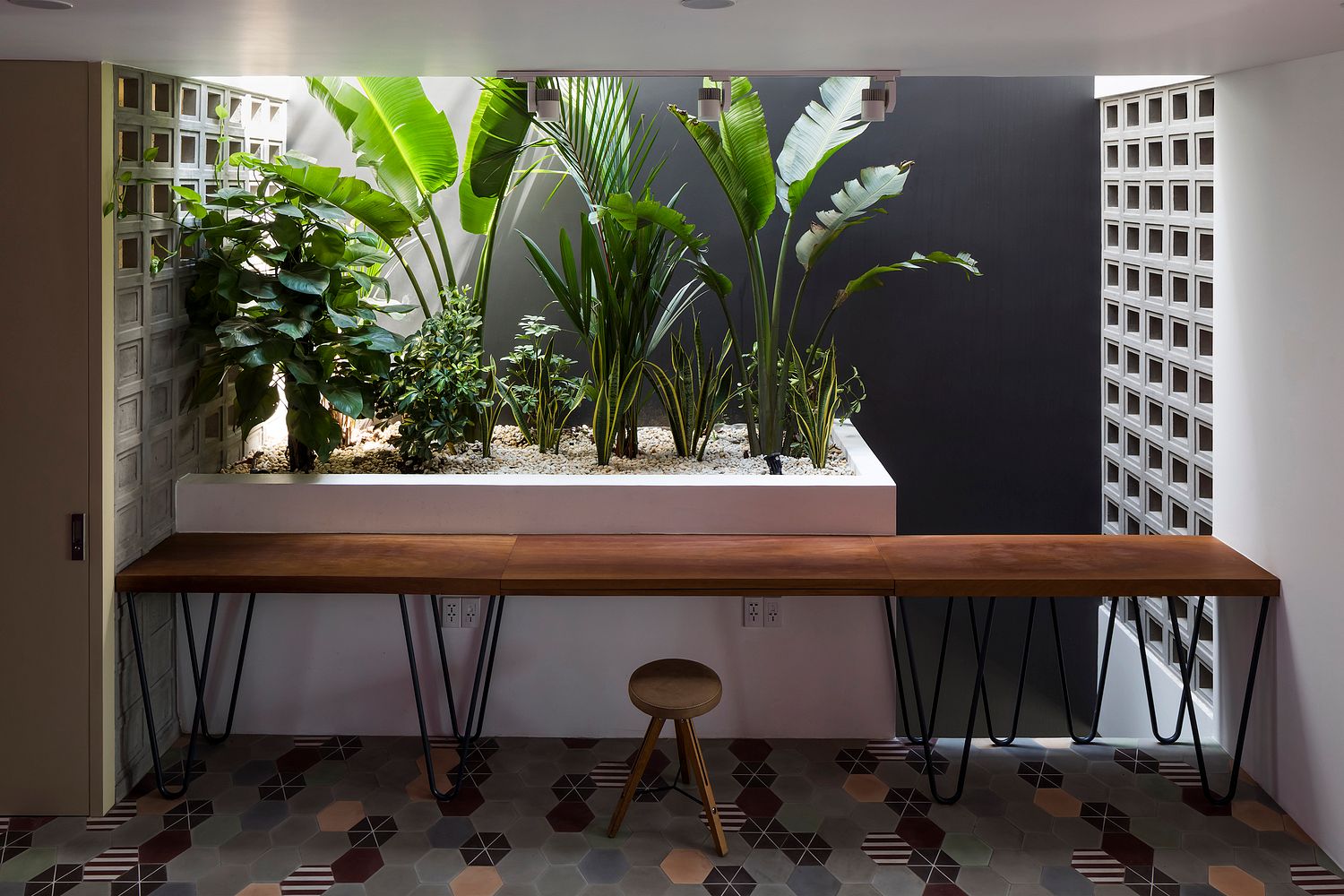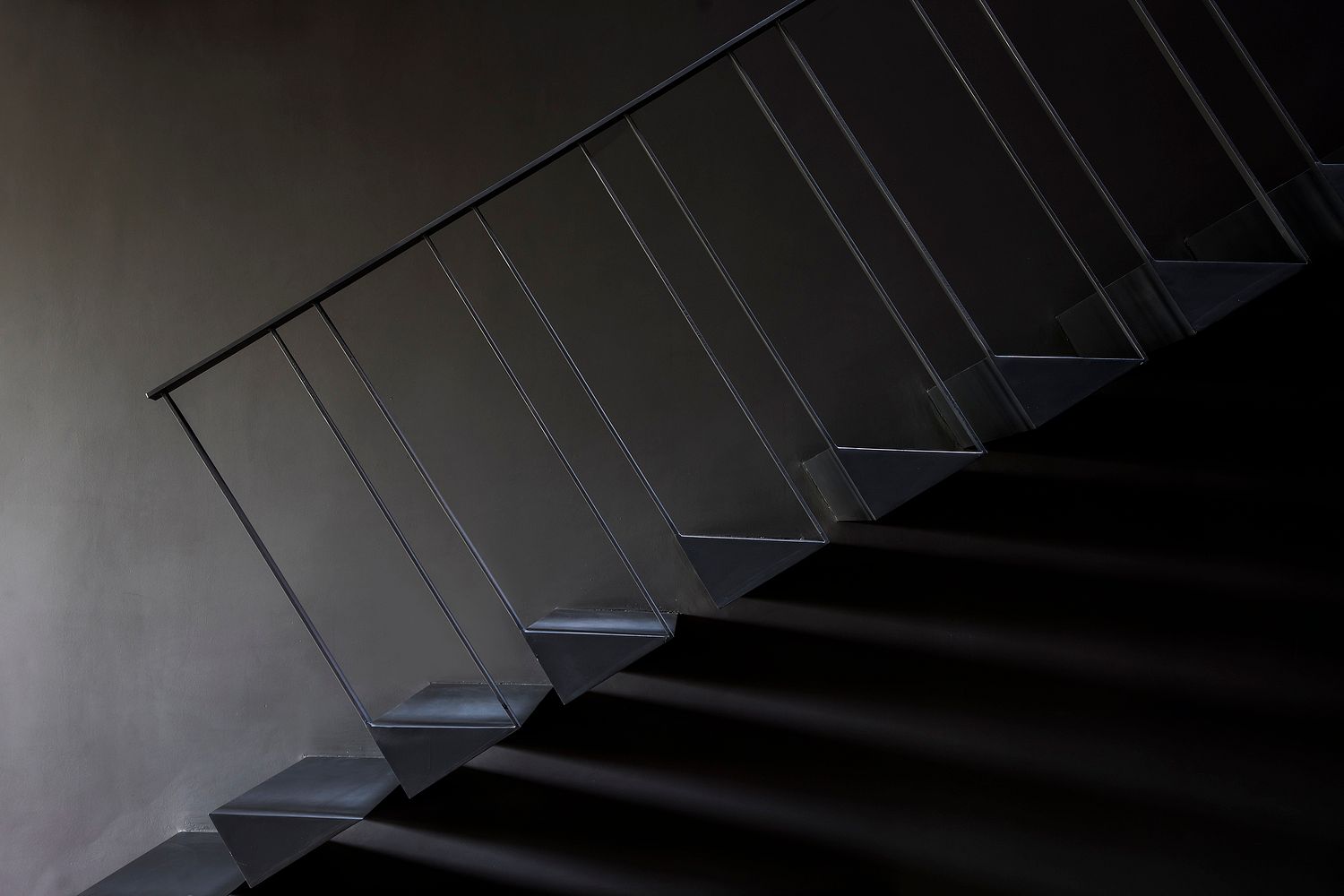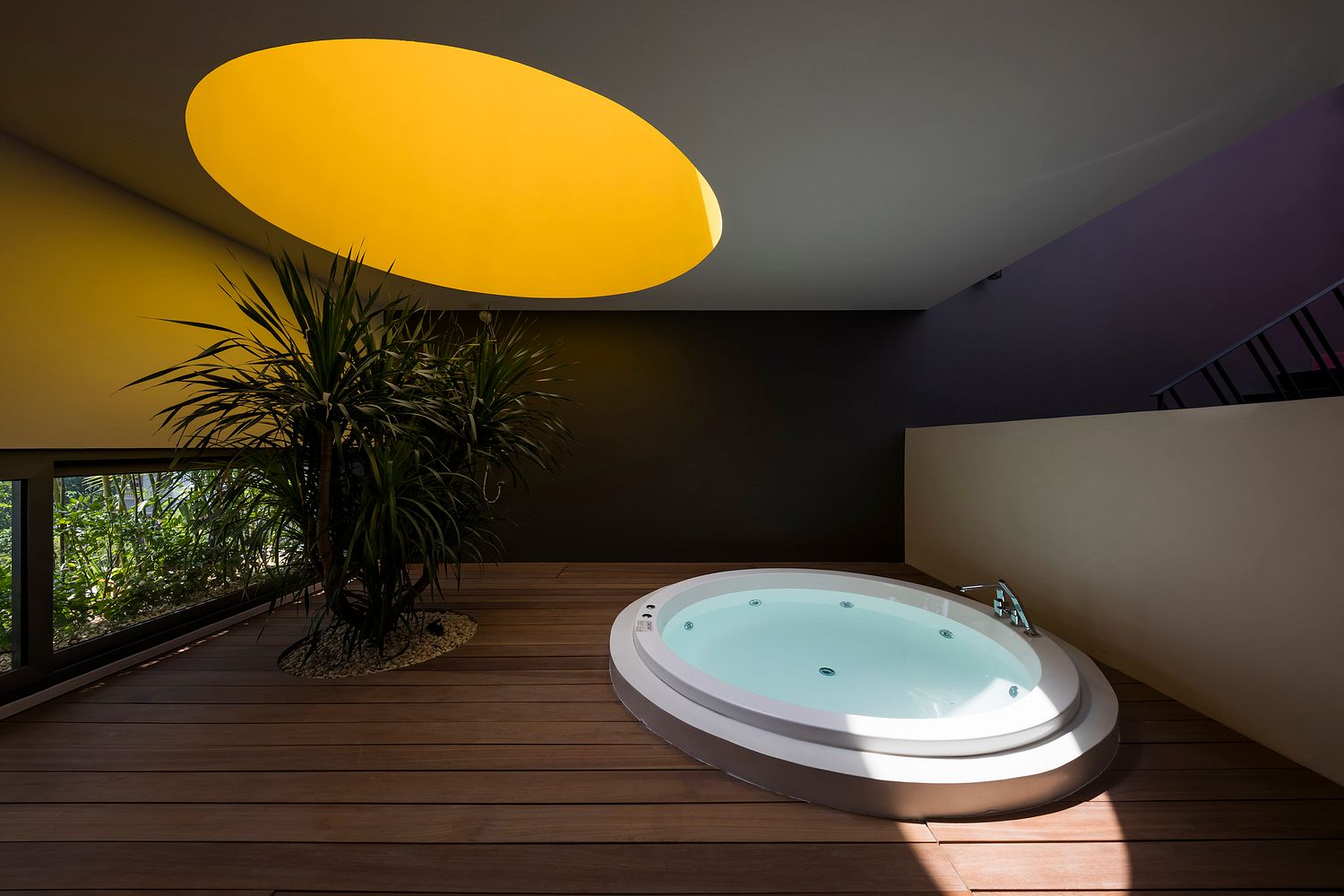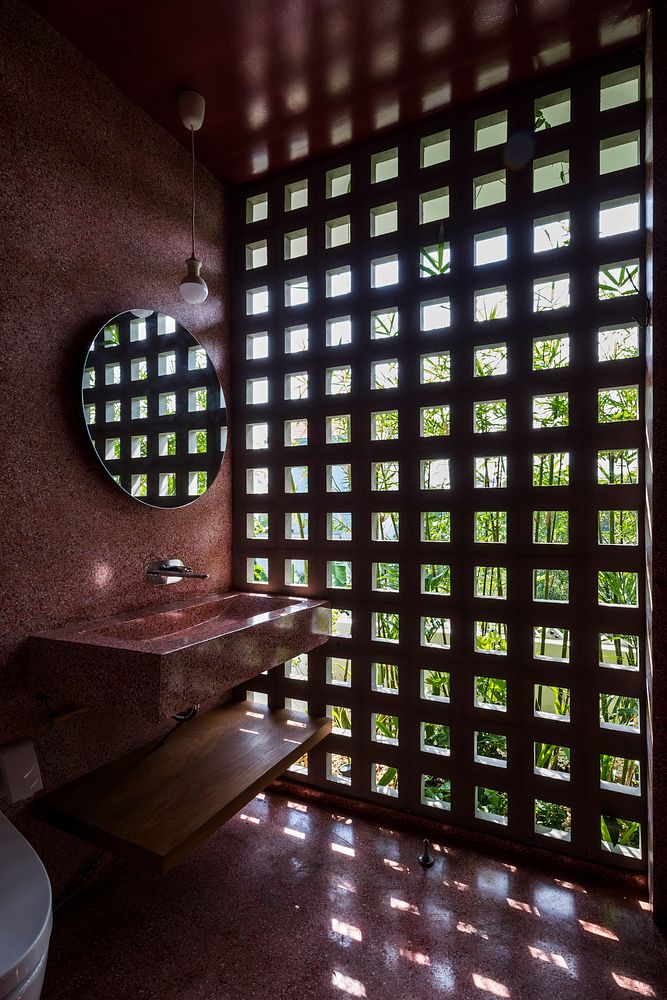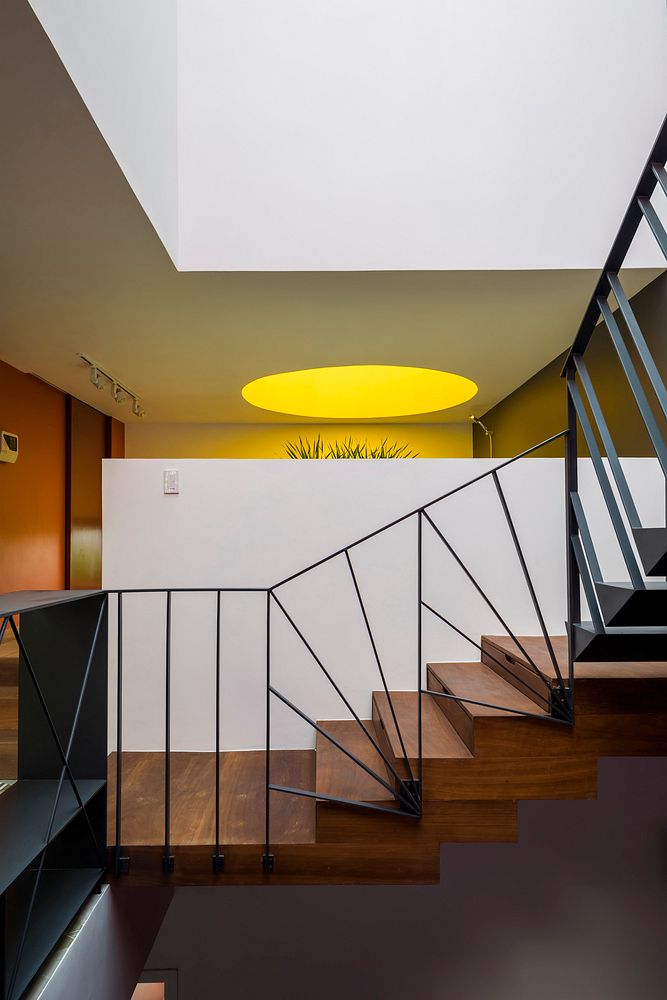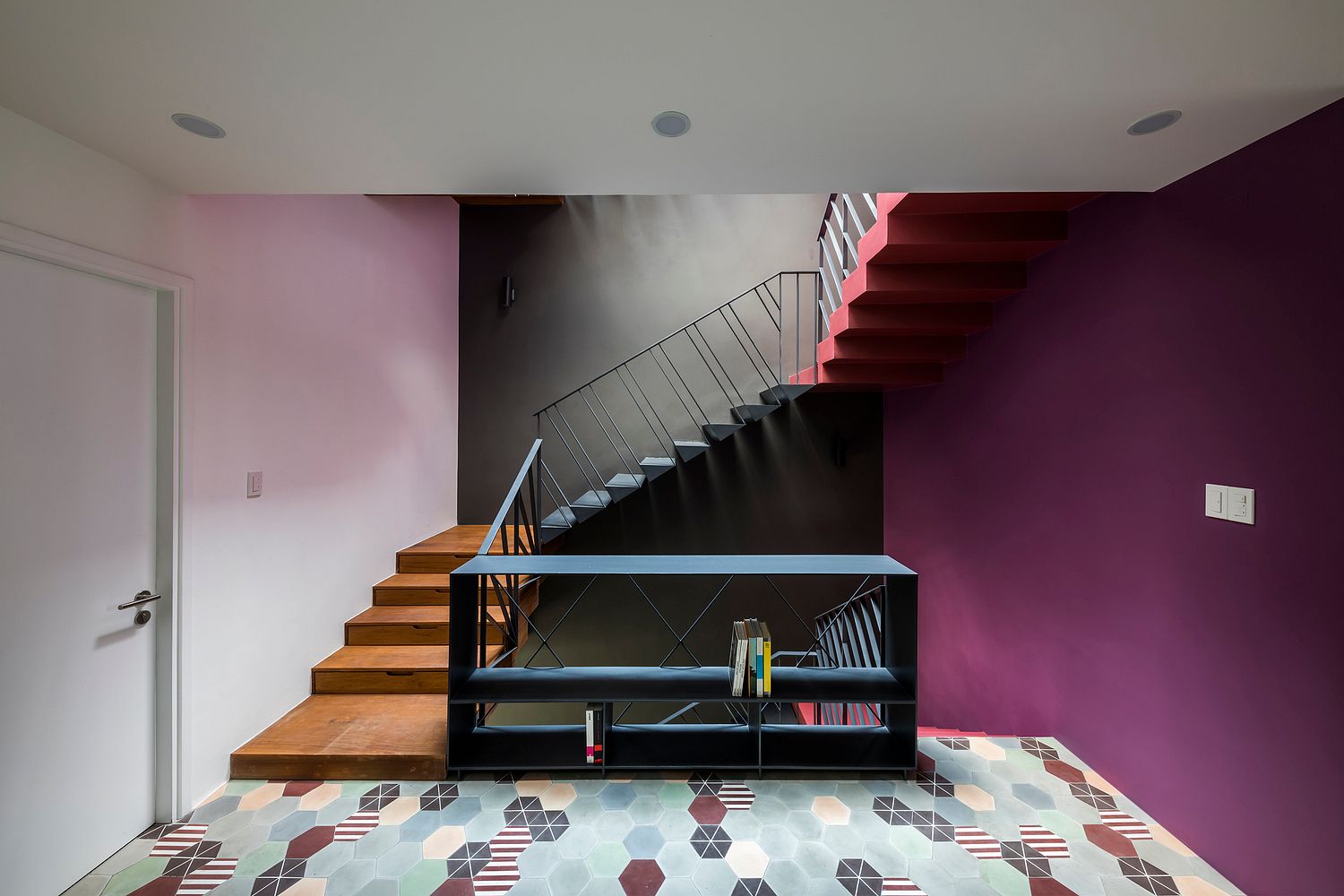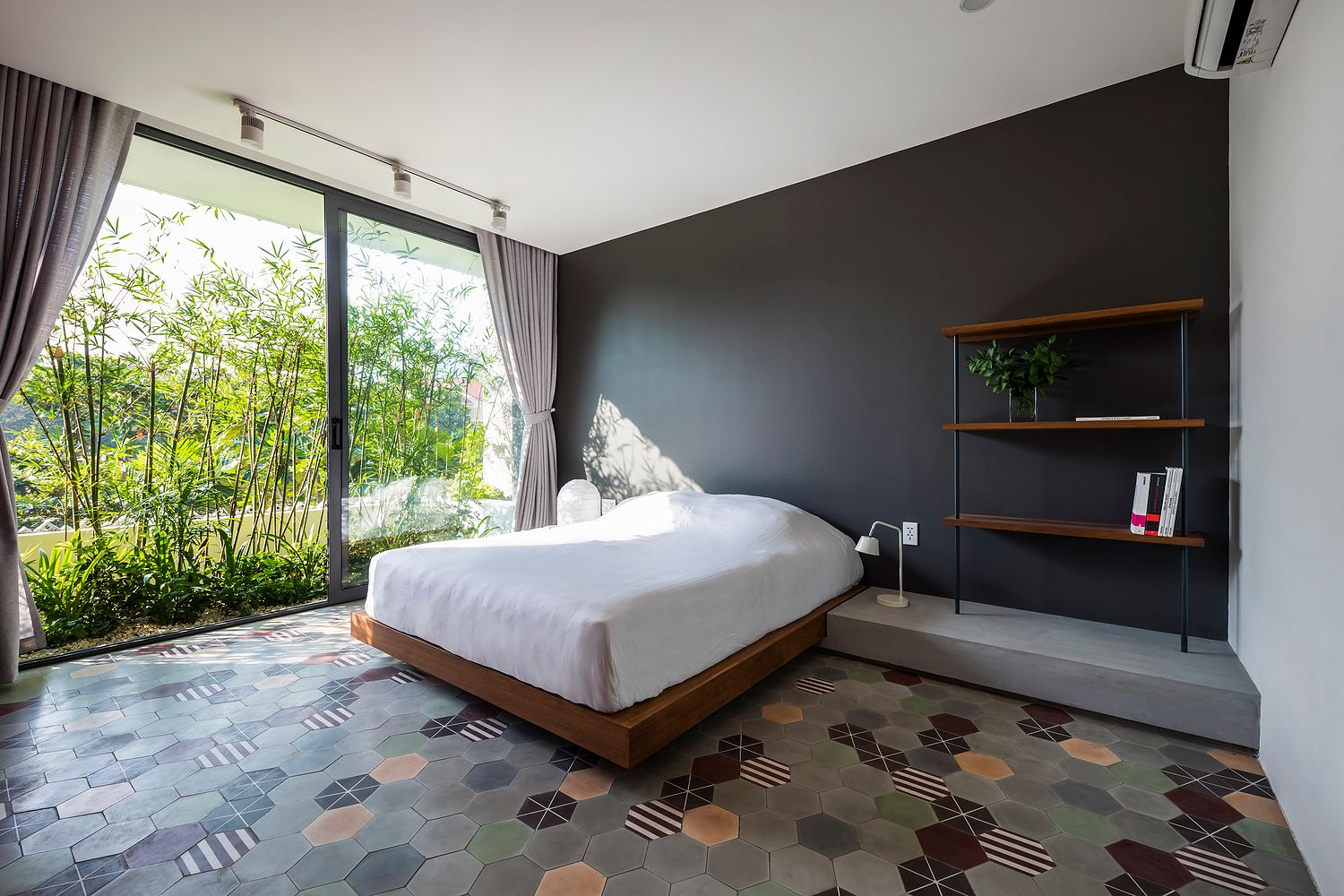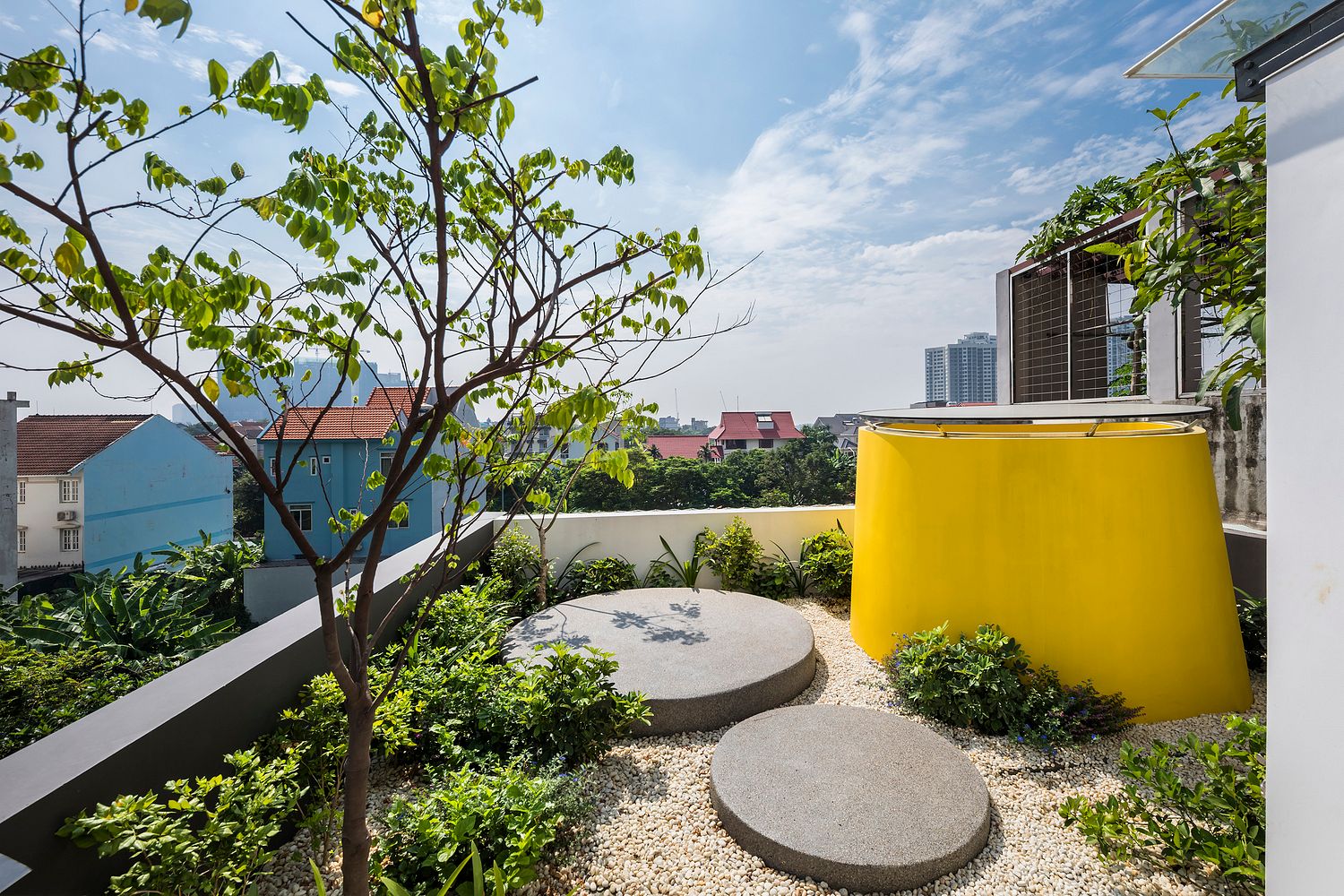 [Photos by Hiroyuki Oki via ArchDaily]