Architects in Da Nang transformed a standard 100-square-meter plot of land into a simple, cozy home for a young couple.
The project was designed by Da Nang architecture firm Q Concept based on the dream home vision of a pair of newlyweds. For the couple, nature is a major part of their personality, as they both love plants, open air and fish ponds. These requirements were translated into a living area that's peppered with tropical plants, hanging vines and two water ponds.
In front, a spacious courtyard is sheltered by verdant ferns while inside, a homey living room looks directly at an indoor koi pond, which receives direct sunlight from the glass roof above. The only stairs in the house provide an unobstructed view of the pond and the sky above.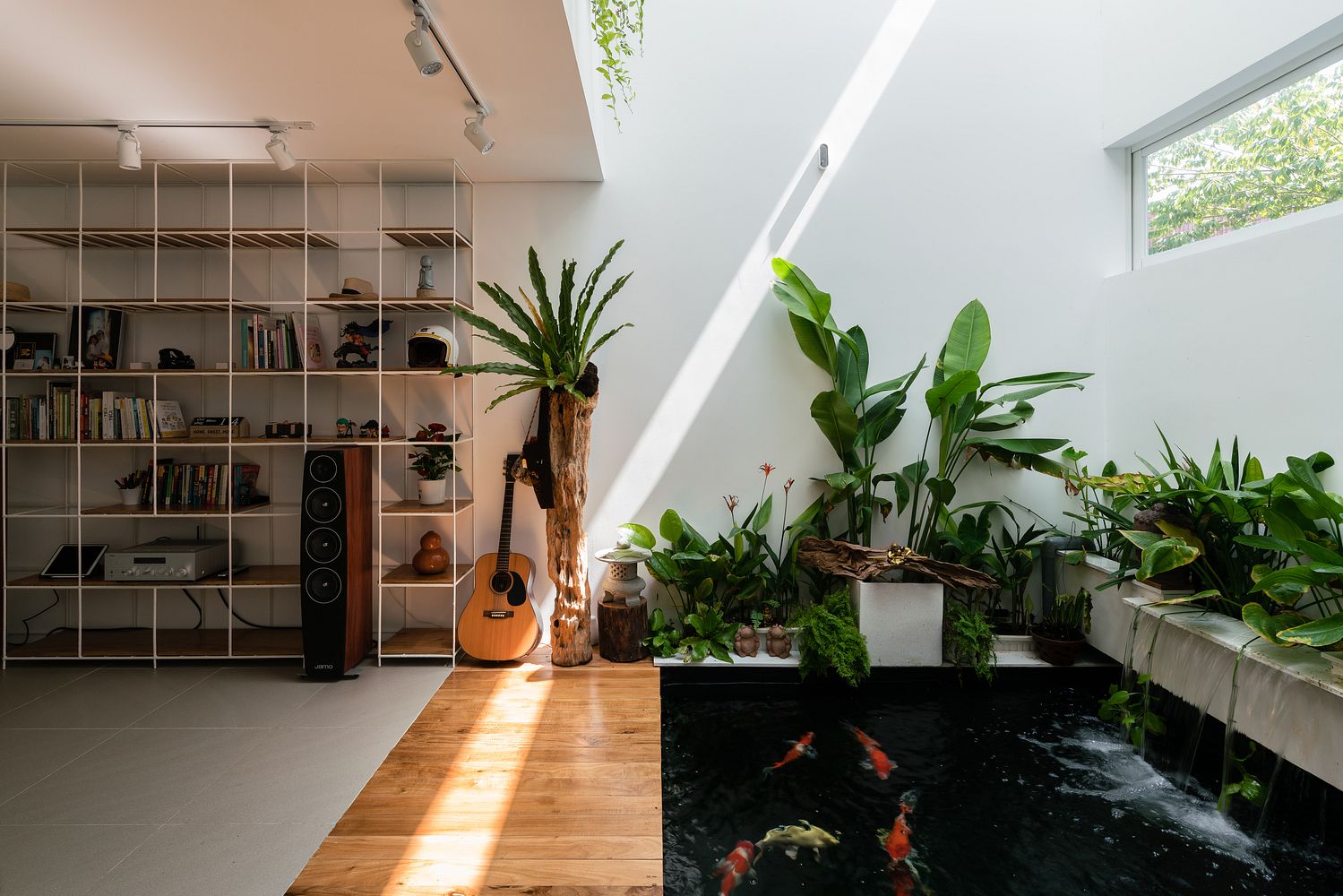 Before moving to the new house, the couple spoke of a time living in cramped tiny studios, and how the lack of space was torturous to them. They made a promise to themselves that their dream home must be full of light, air and reminders of nature — all of which have a significant presence in the new abode.
Throughout the building there are subtle hints of a Japanese influence, from the indoor koi pond to the cozy sitting area where one can relax on the floor to read books. The rest of the house follows a clean style that's accented by tropical elements.
Have a close look at Da Nang's Q House below: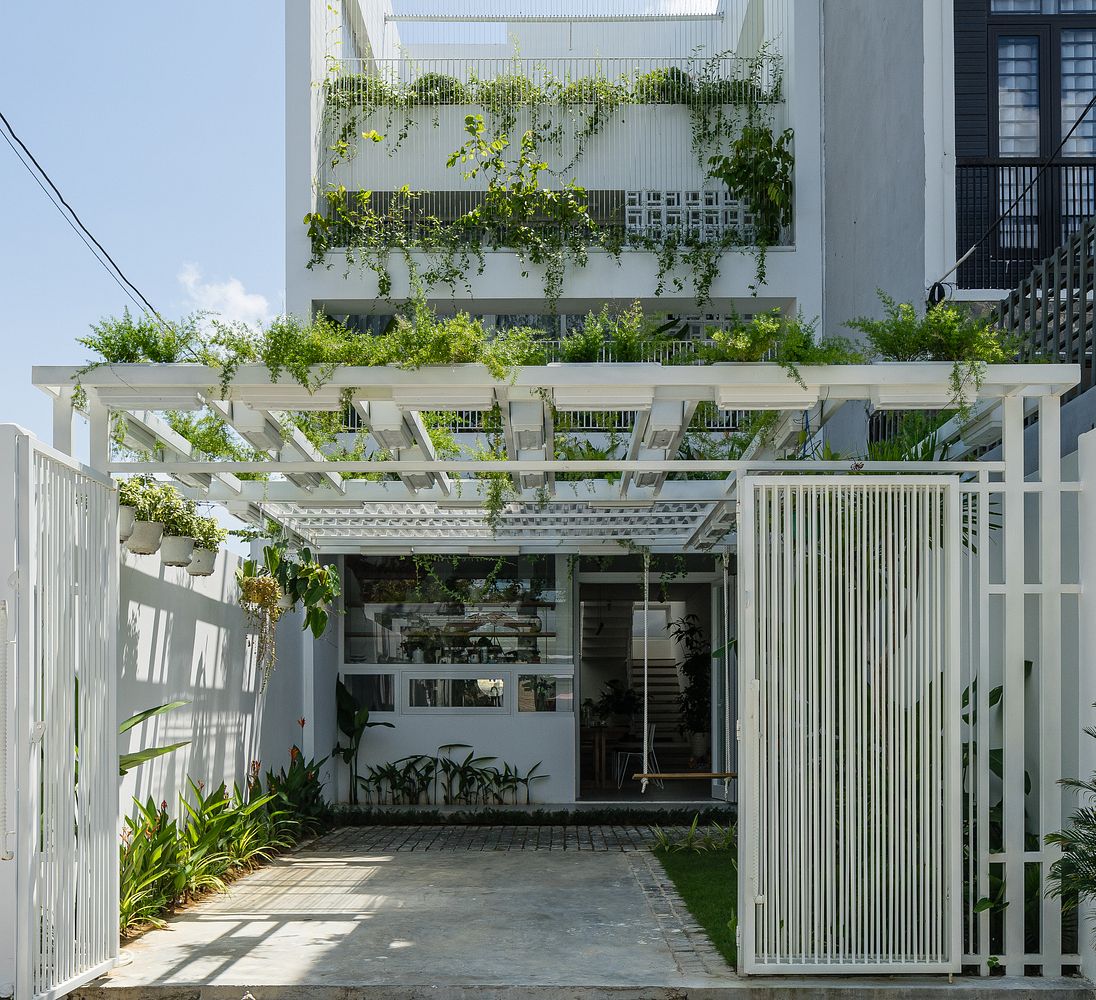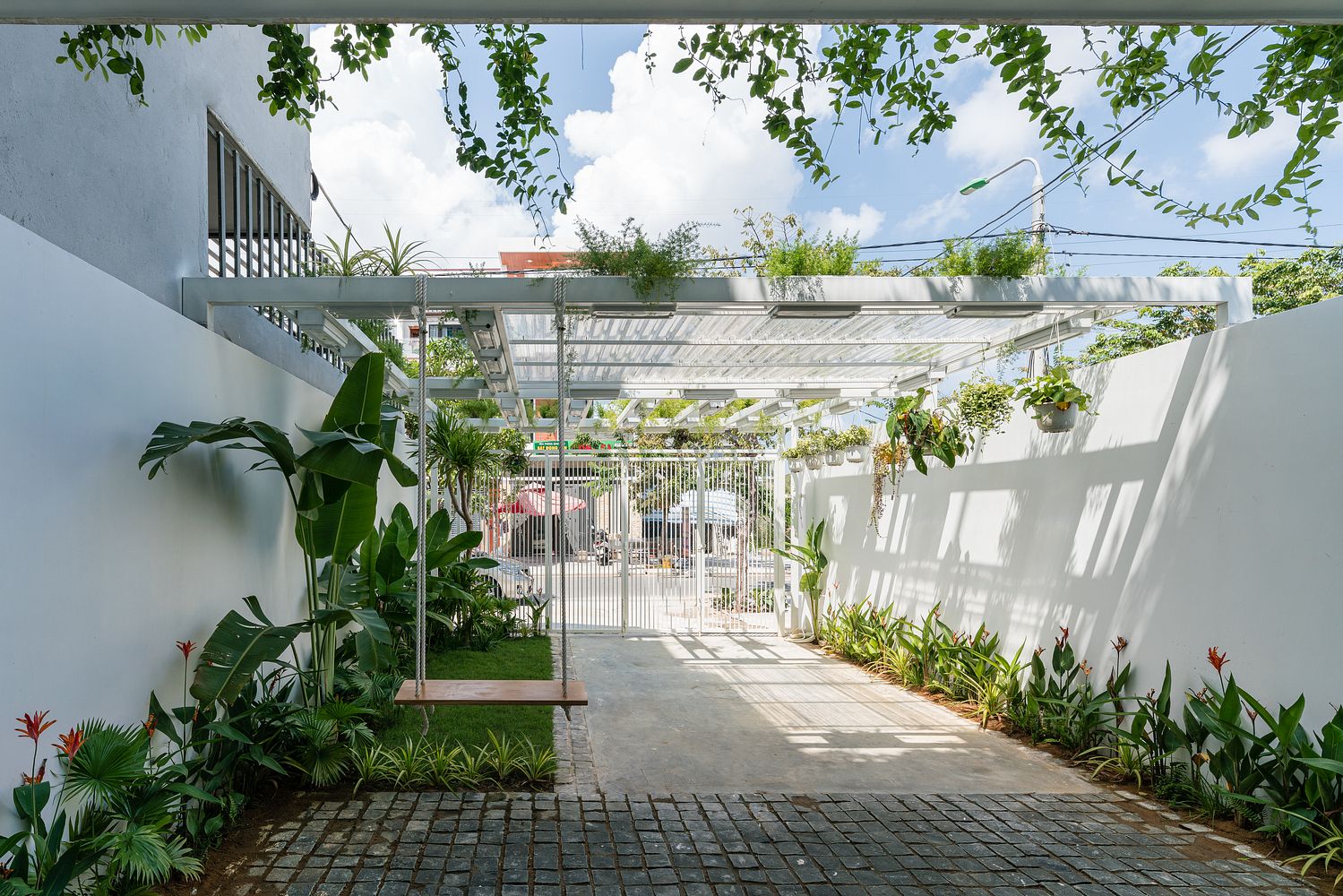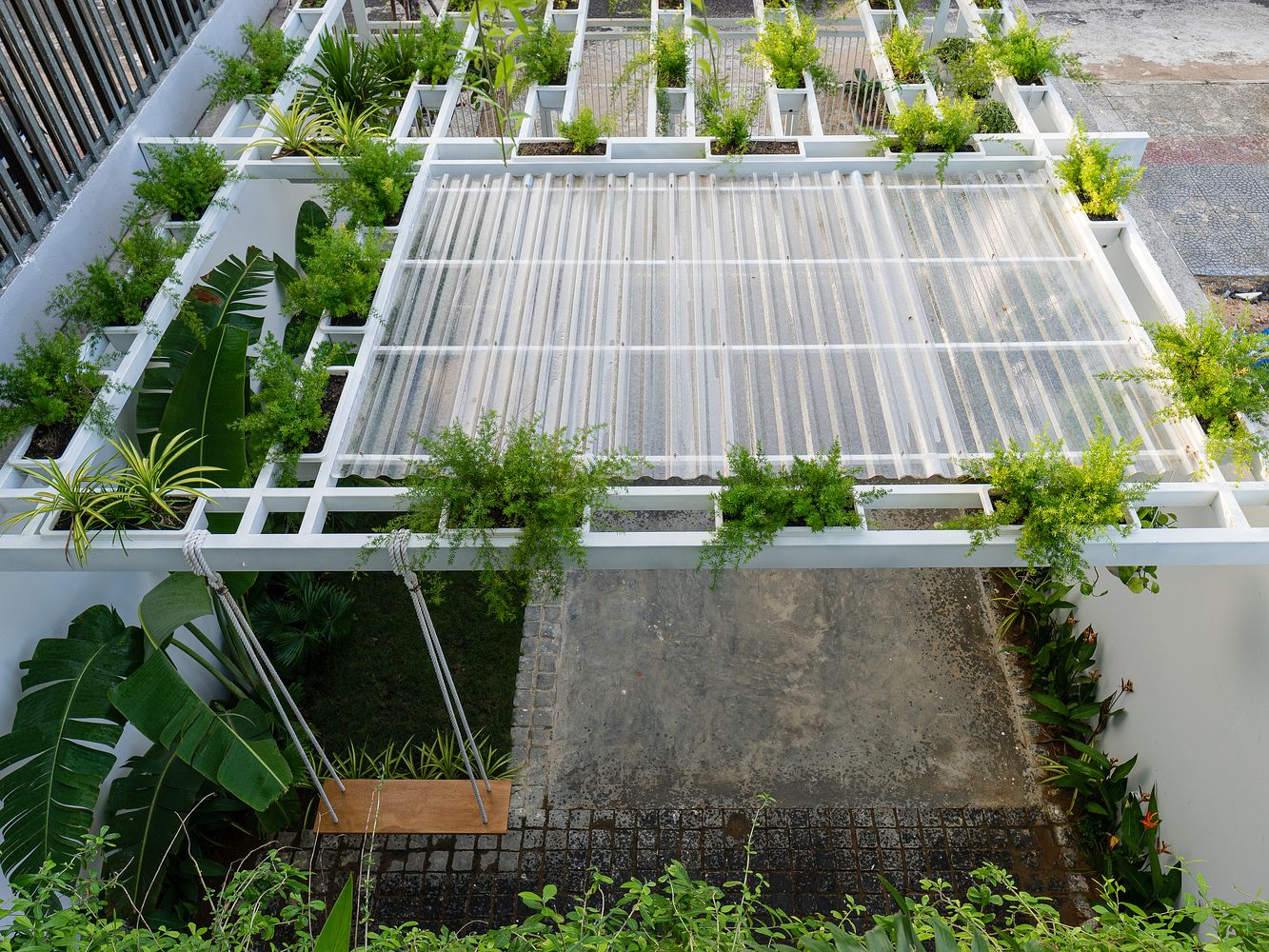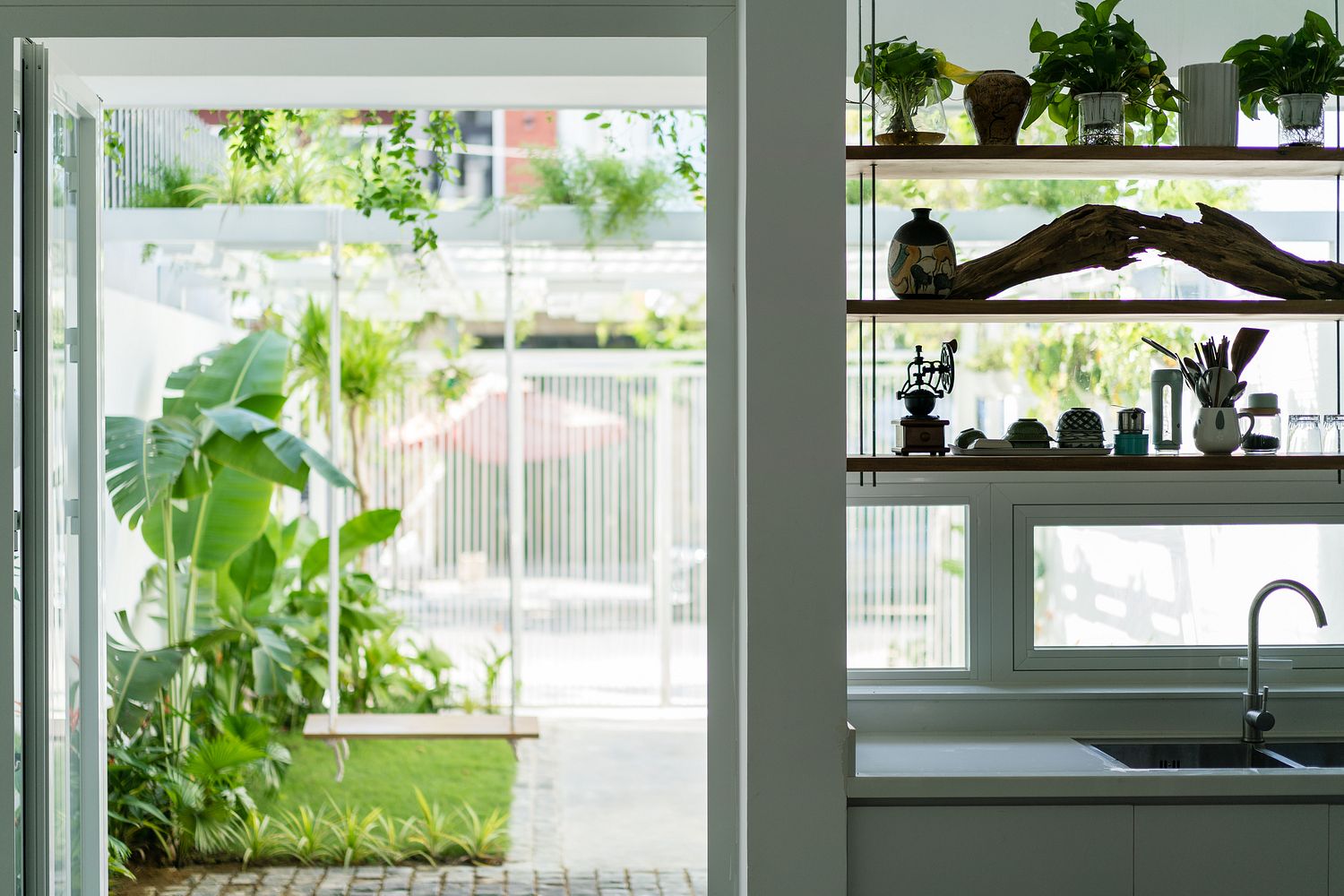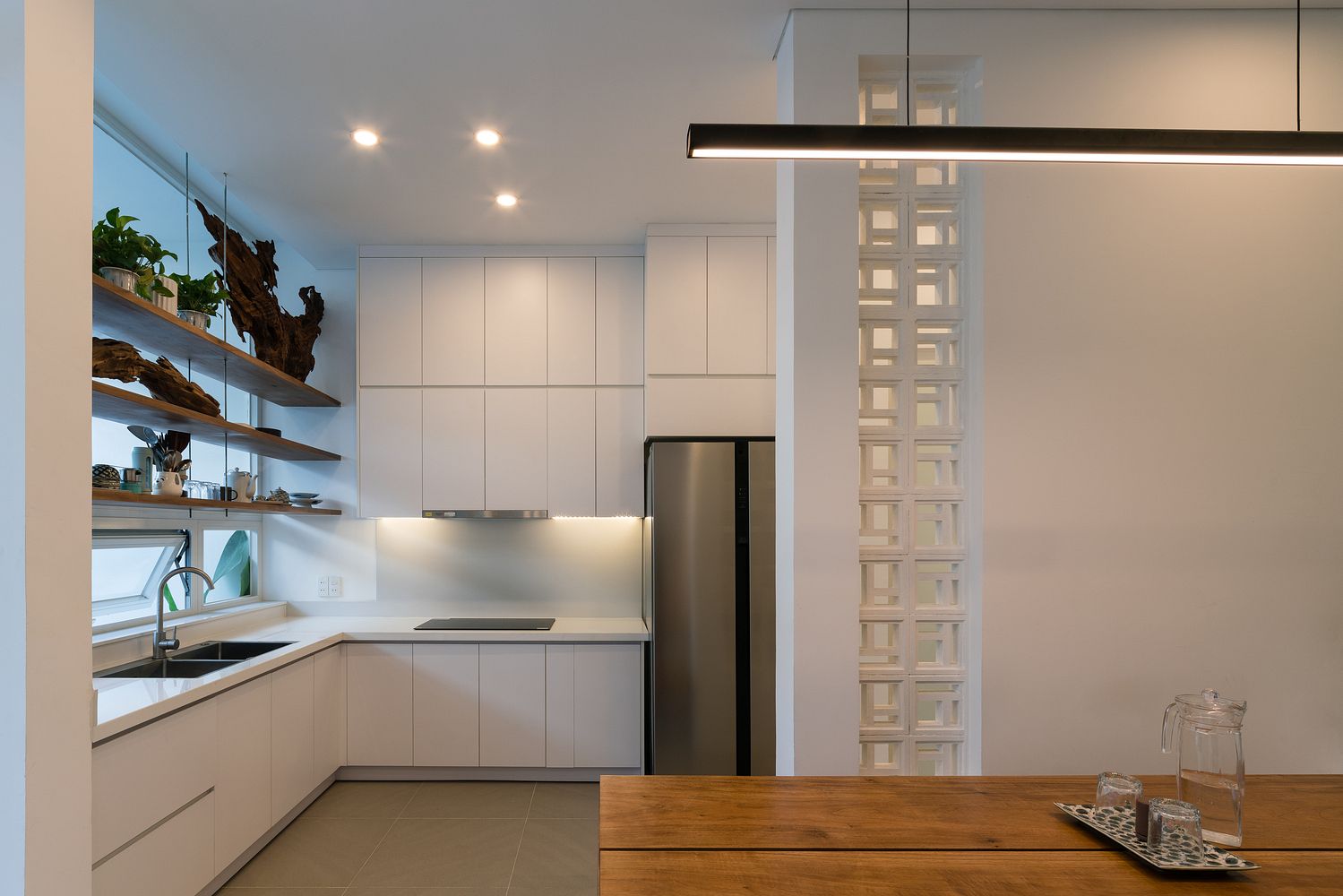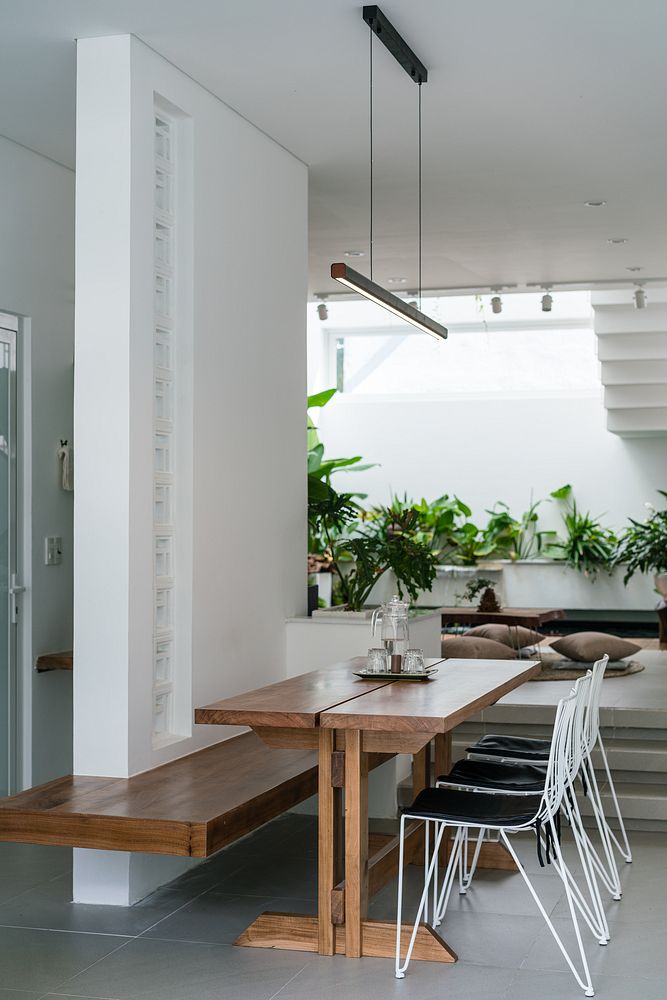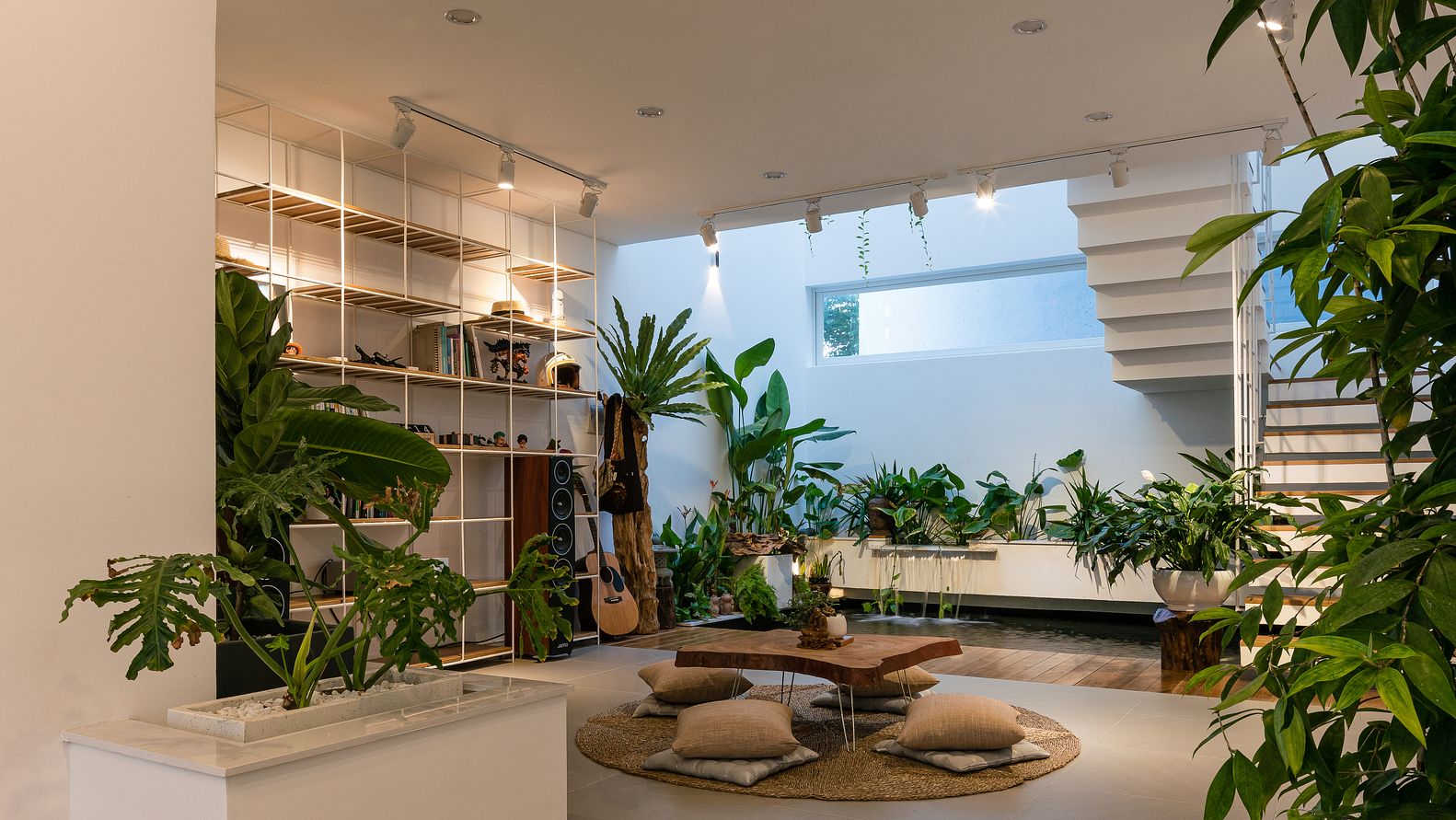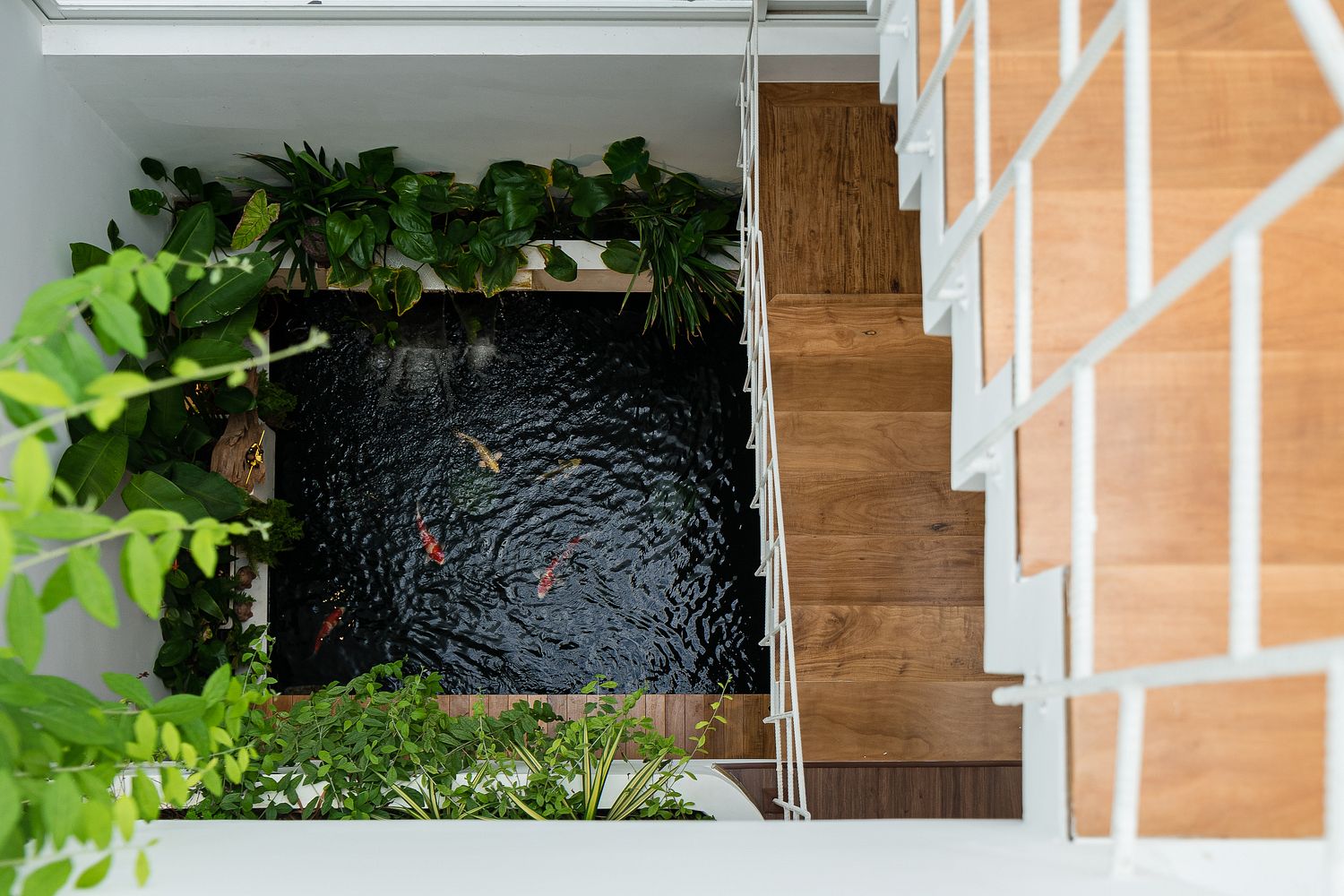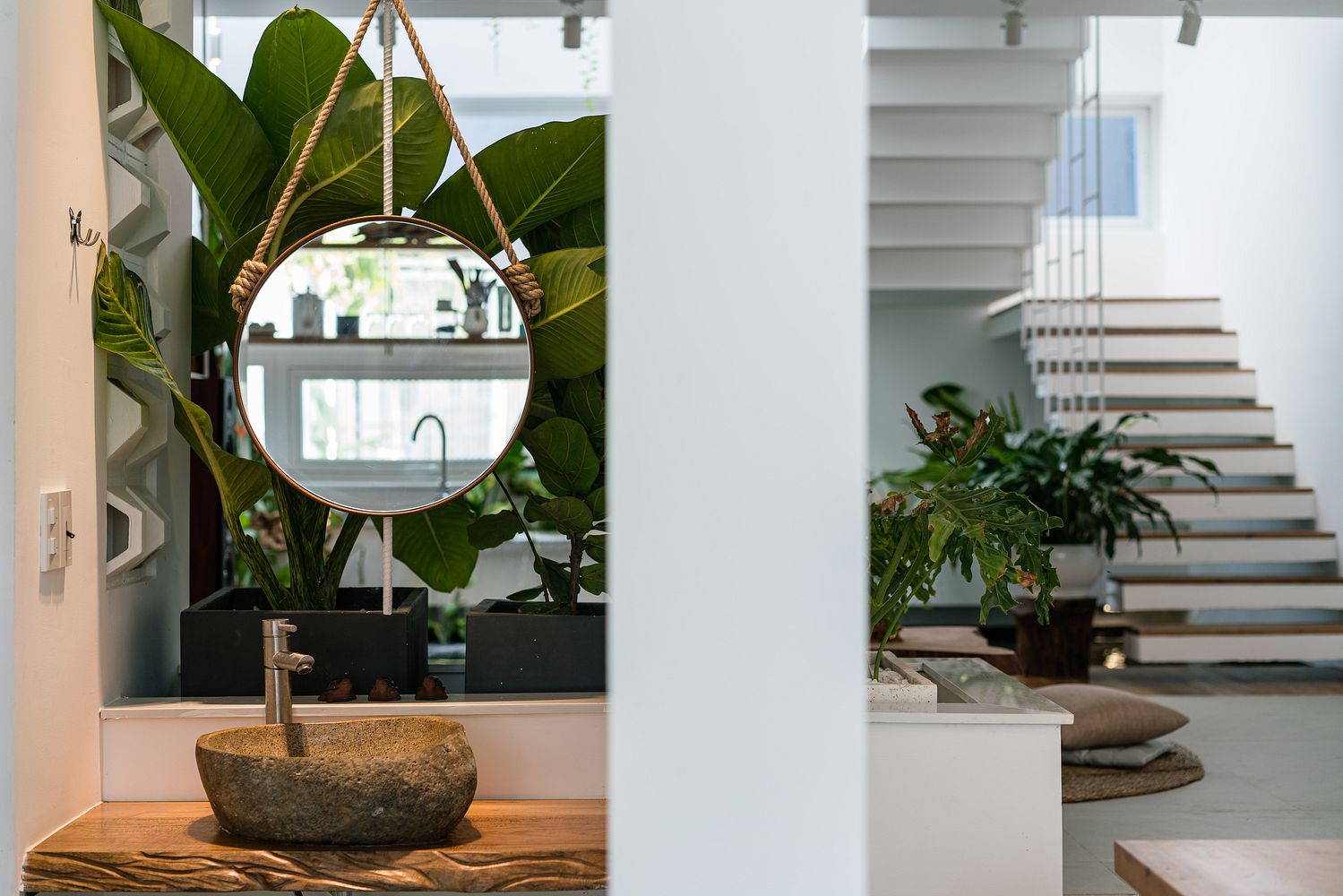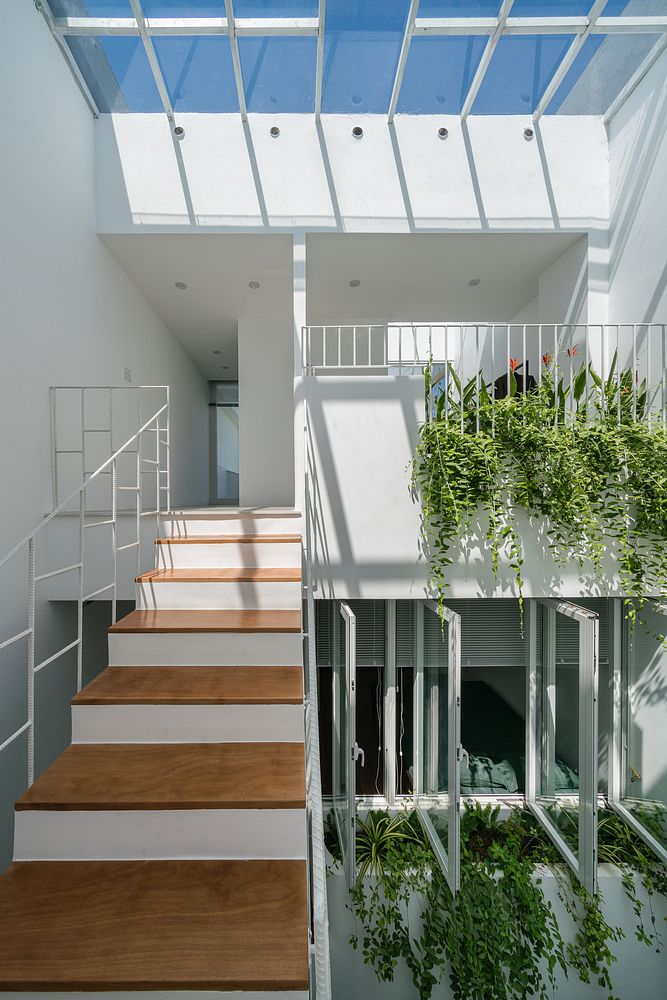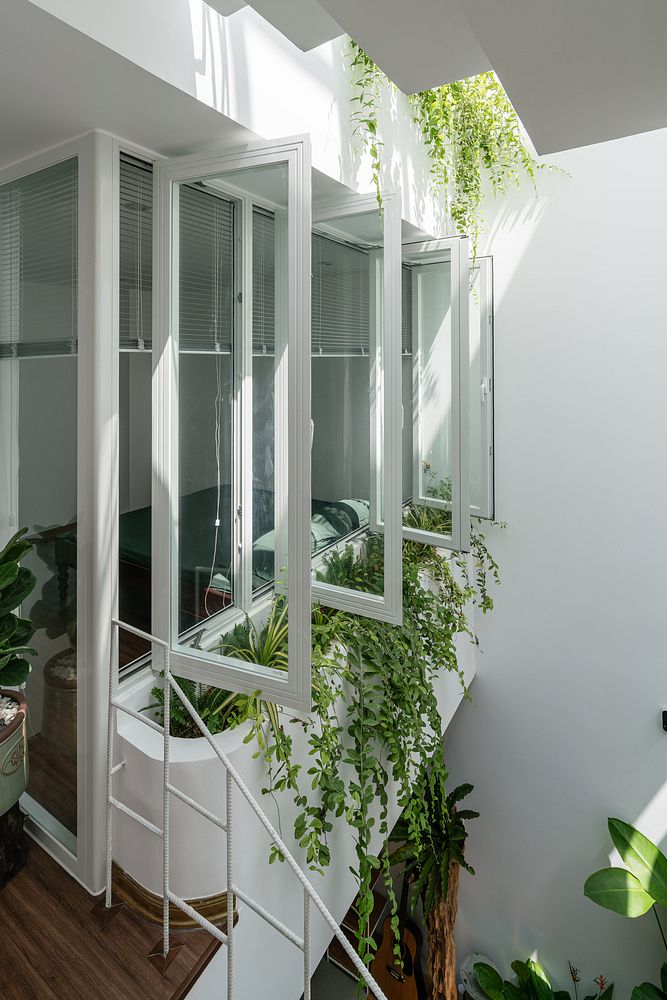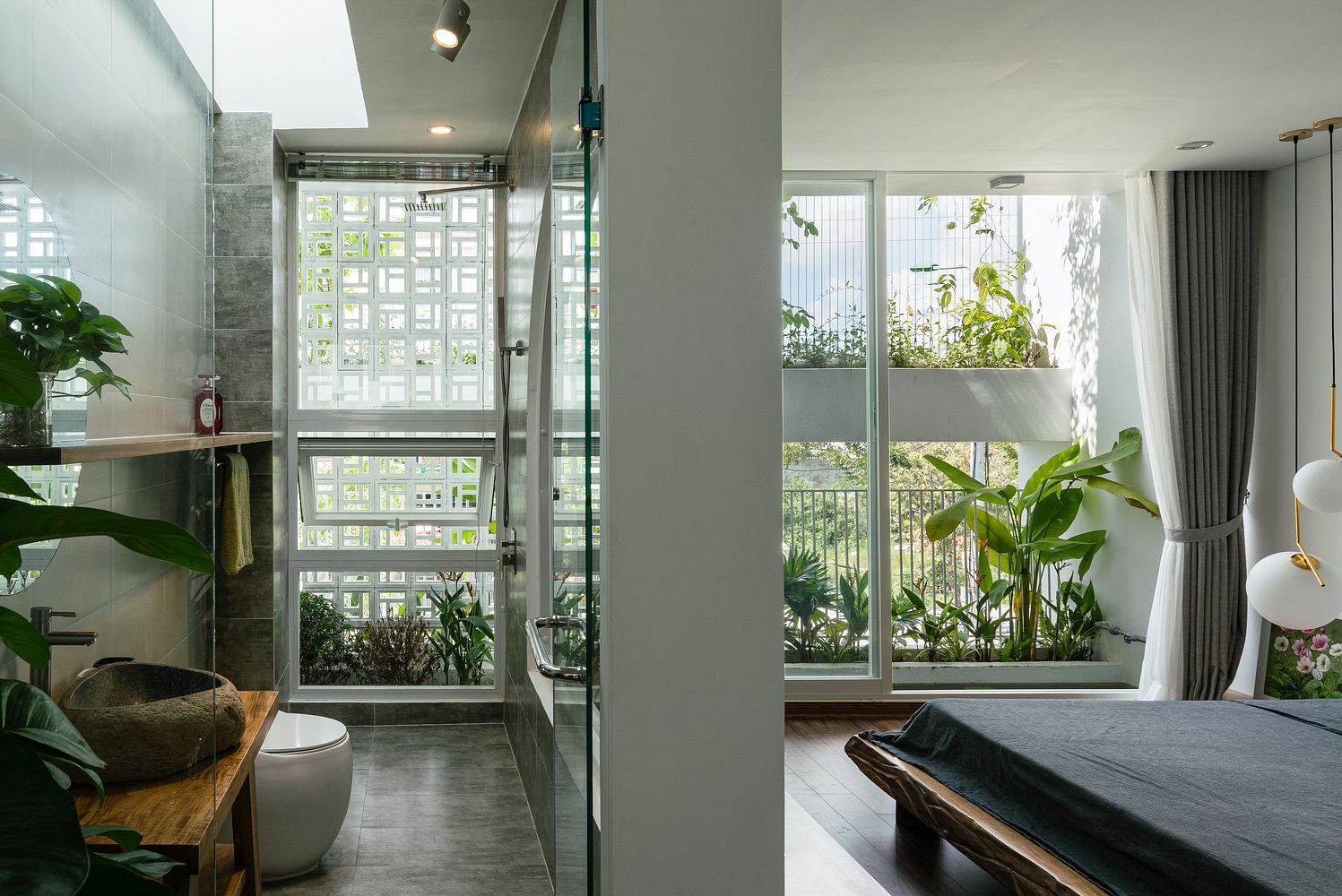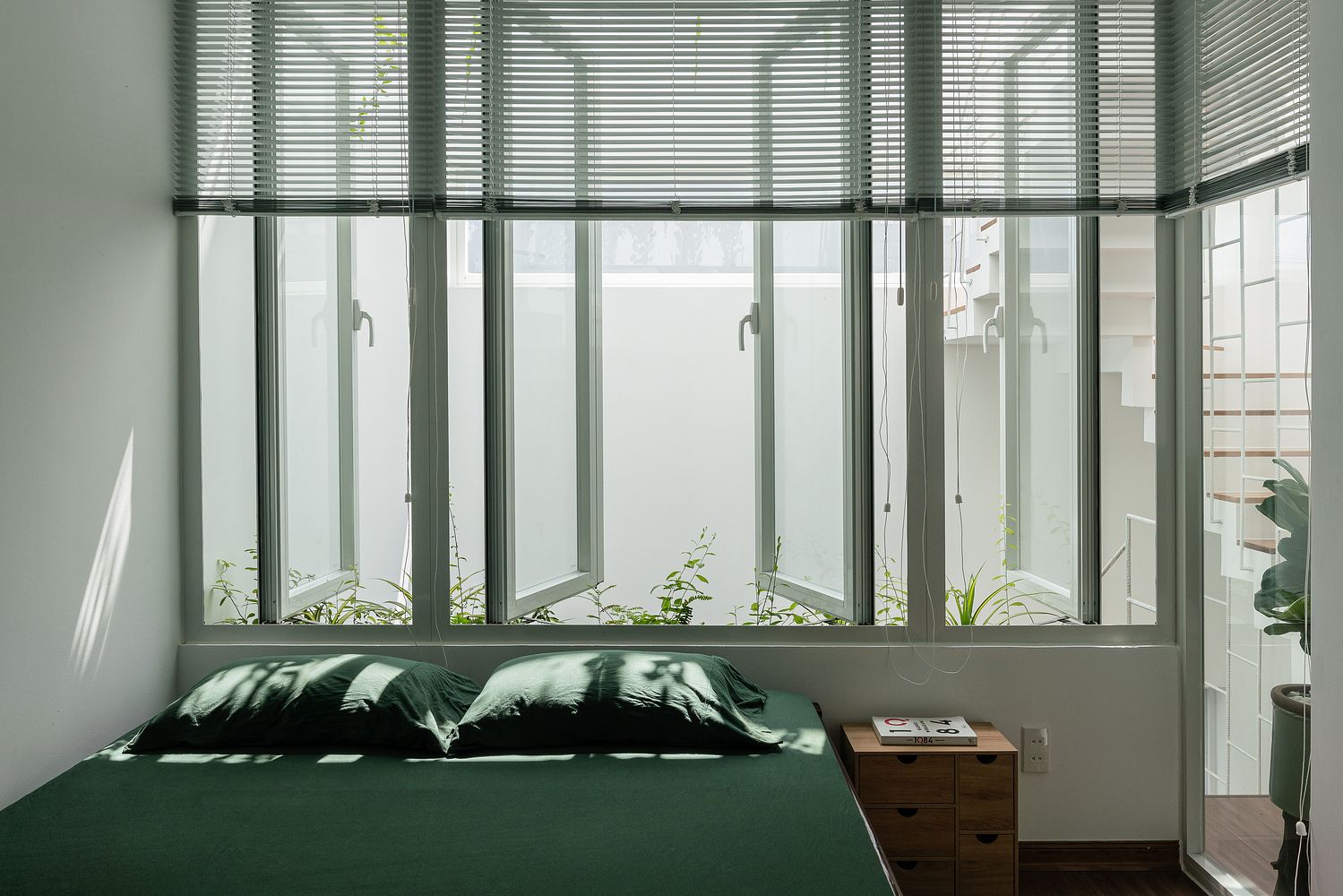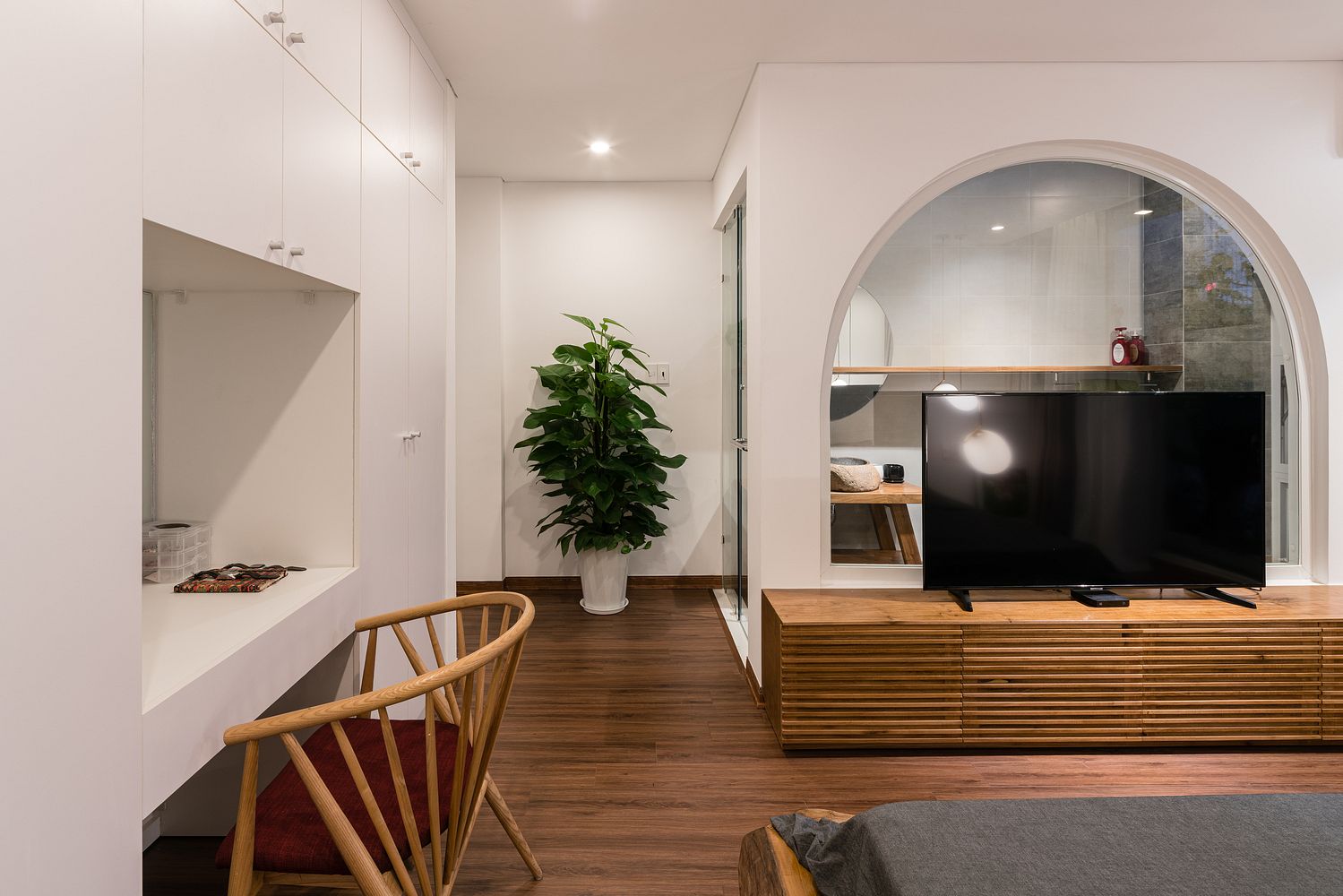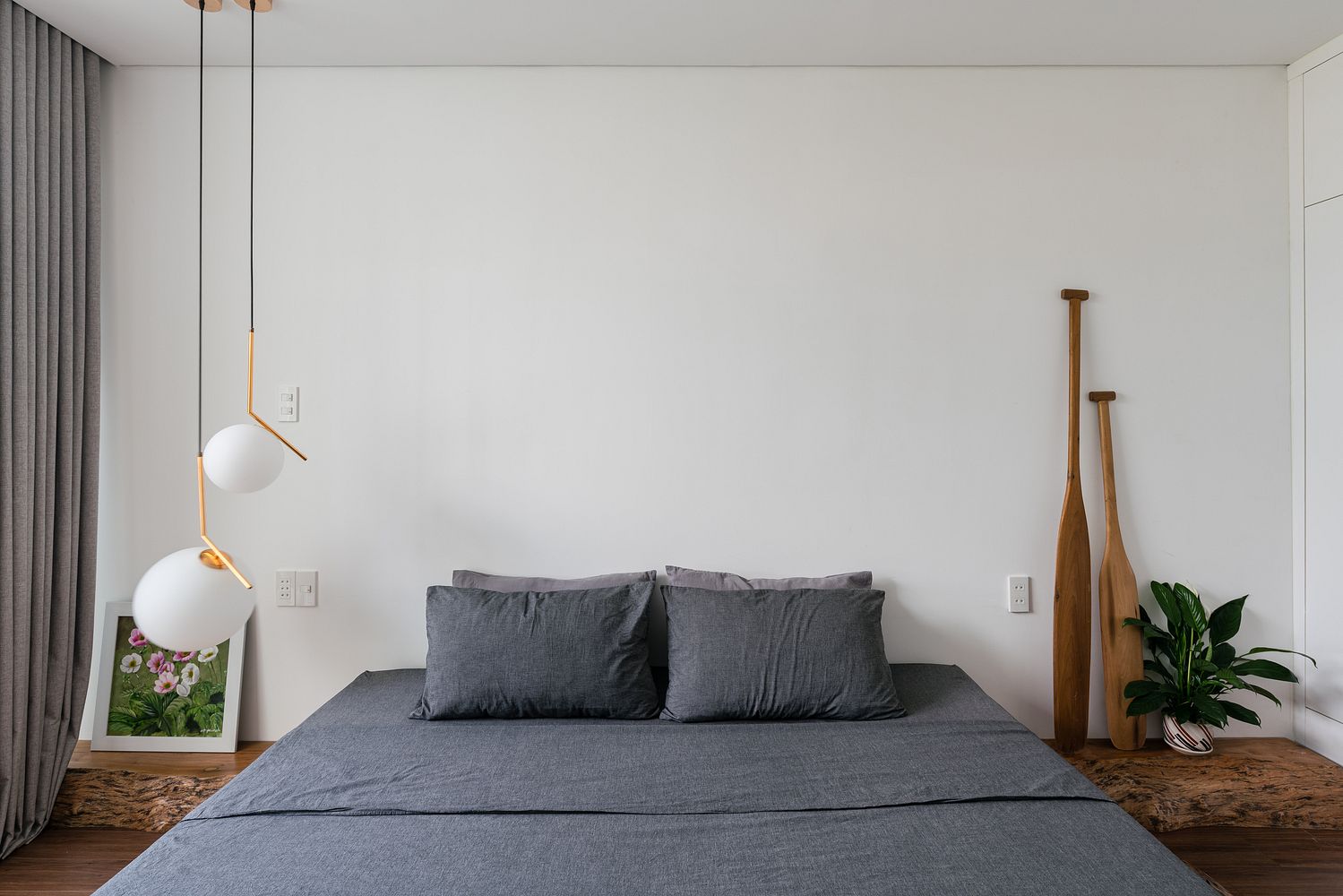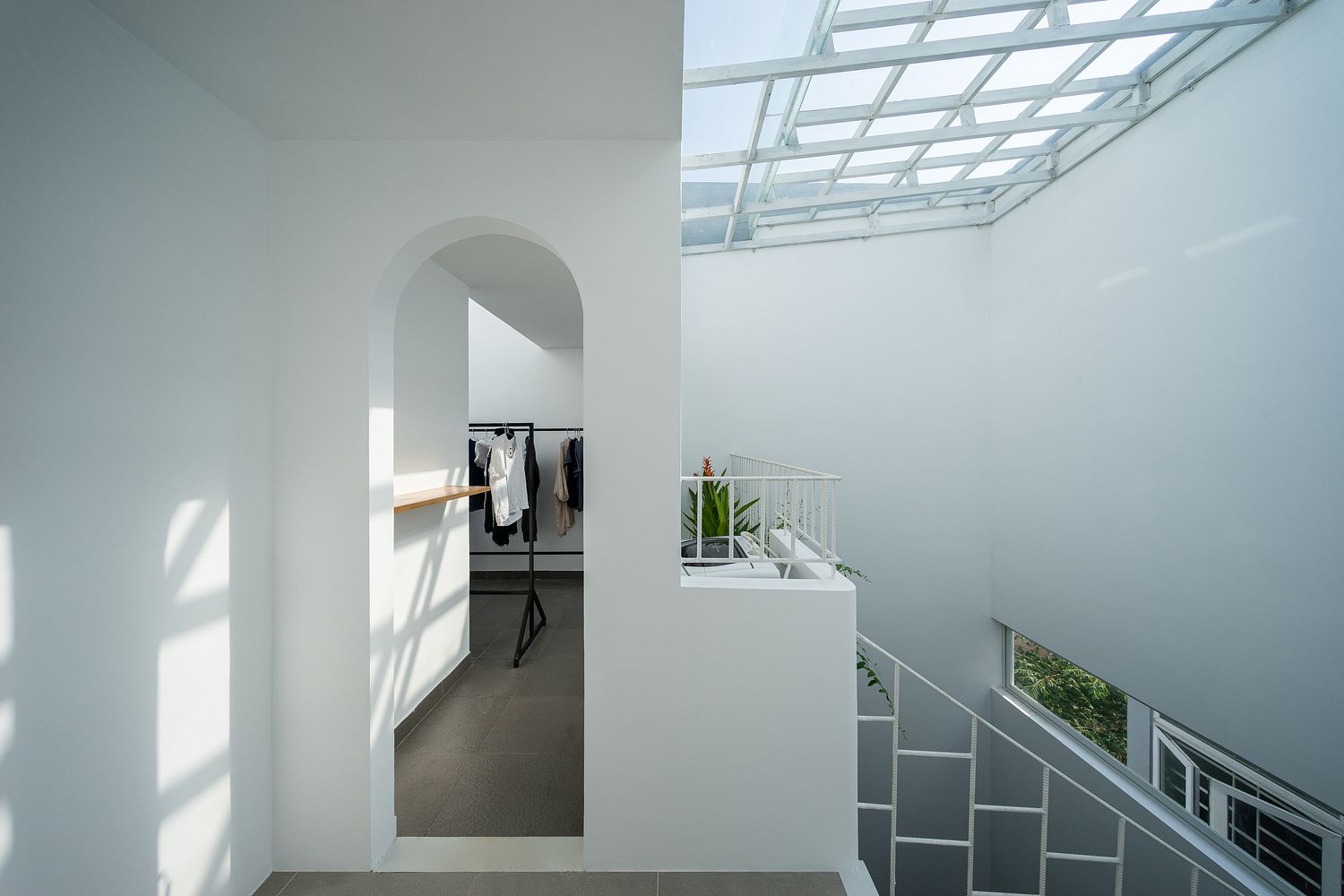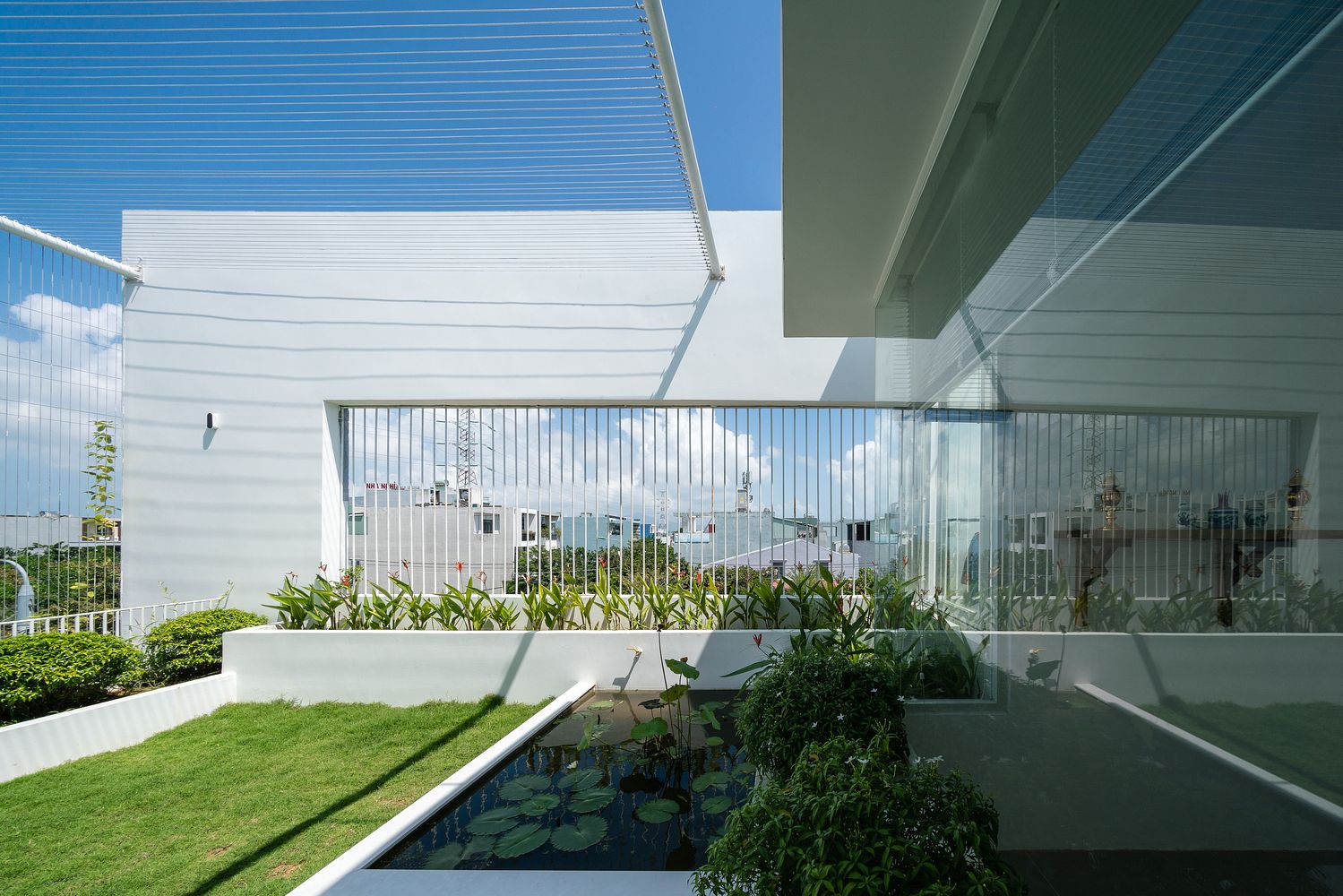 [Photos by Quang Dam via ArchDaily]