Designing a highly stylized and functional school not only provides kids with a conducive learning environment, it also wins international attention.
Forbes Vietnam reports that an eco-kindergarten project in Vinh, Nghe An Province was recently recognized as a commendable example of educational architecture at the AIA International Chapter Architecture Awards 2020.
The competition is organized by the Australian Institute of Architects (AIA), seeking to reward a range of architectural marvels from residential, sustainable and educational projects. The Vinh preschool is Vietnam's only representative; a full list of awardees is available here.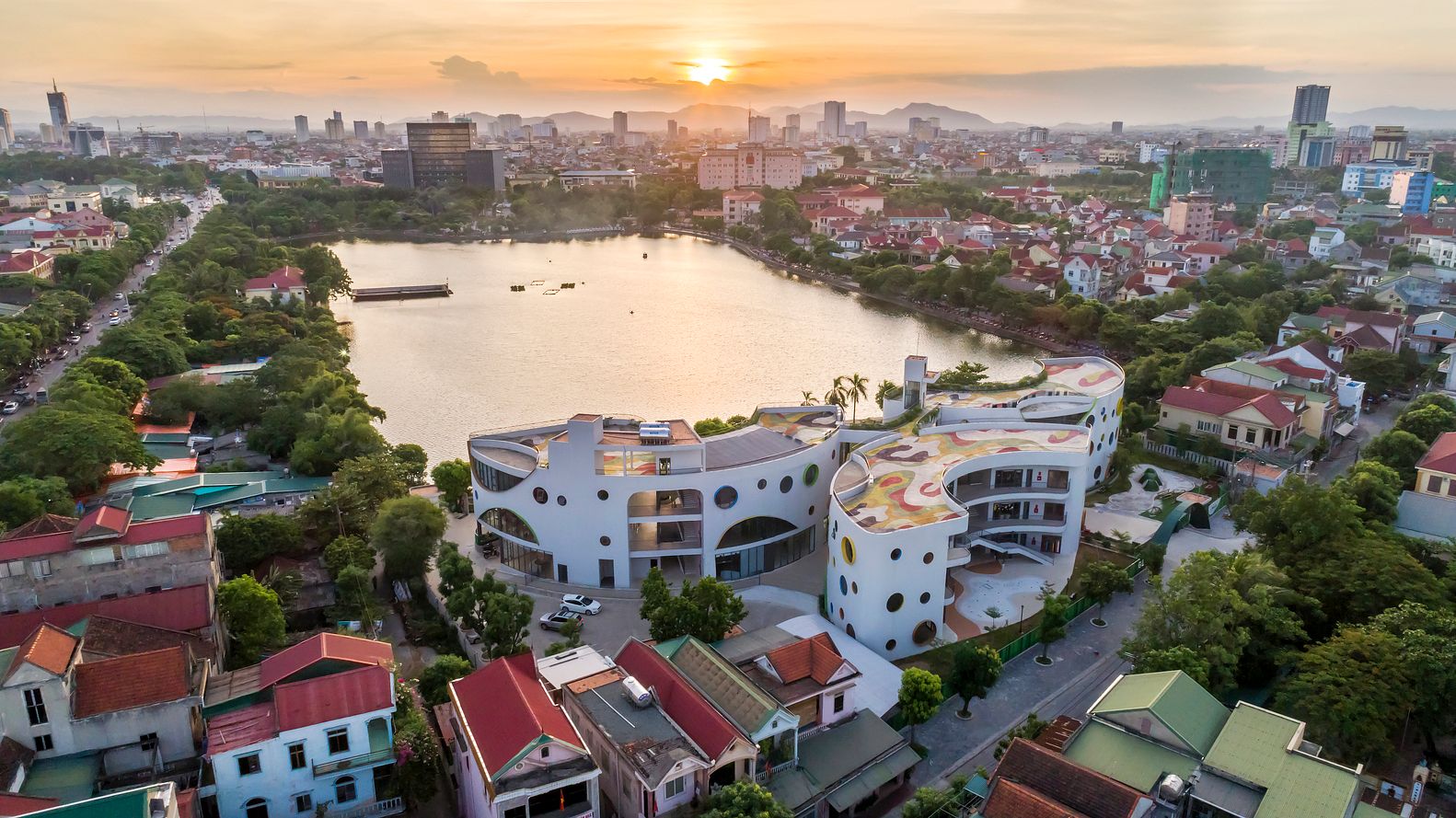 The school was constructed on a 6,300-square-meter waterside plot by Goong Lake in Vinh following a design by architecture firm LAVA (Laboratory for Visionary Architecture) in collaboration with Module K and Viet Decor. It started accepting students in 2018 with a total capacity of 750 children.
Students undergo daily learning activities across three "blocks" in the shape of partial cylinders. The buildings are connected by Y-shaped footbridges above gardens and footpaths. Circular motifs are also present in windows and playground amenities, which are painted in bright colors.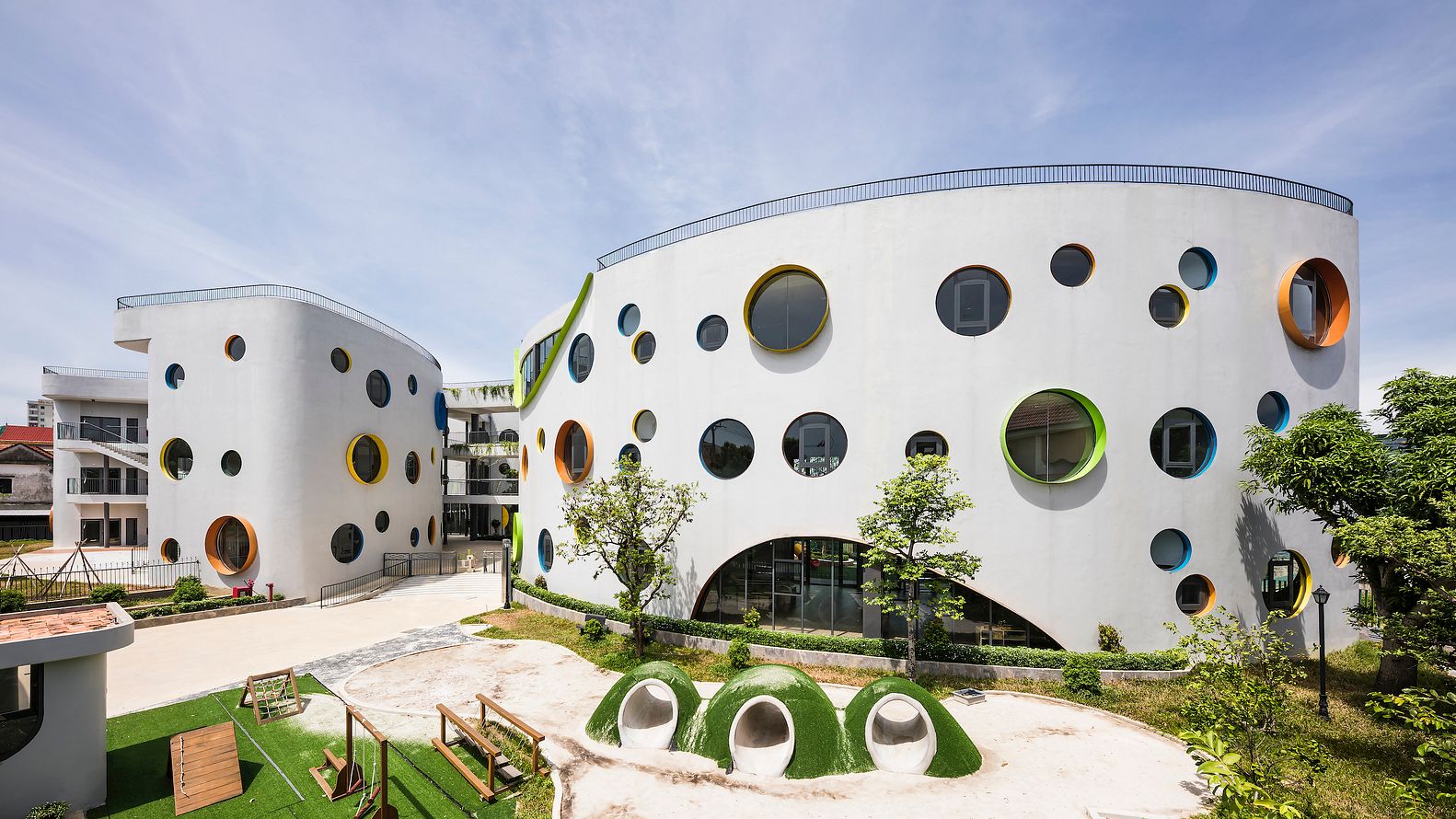 "The design of a new eco-kindergarten encourages curiosity, activity-based learning and interaction with nature for the next generation of Vietnamese children. Interconnected interior and exterior spaces are playful and safe while making an architectural statement," AIA writes on the website entry for the kindergarten.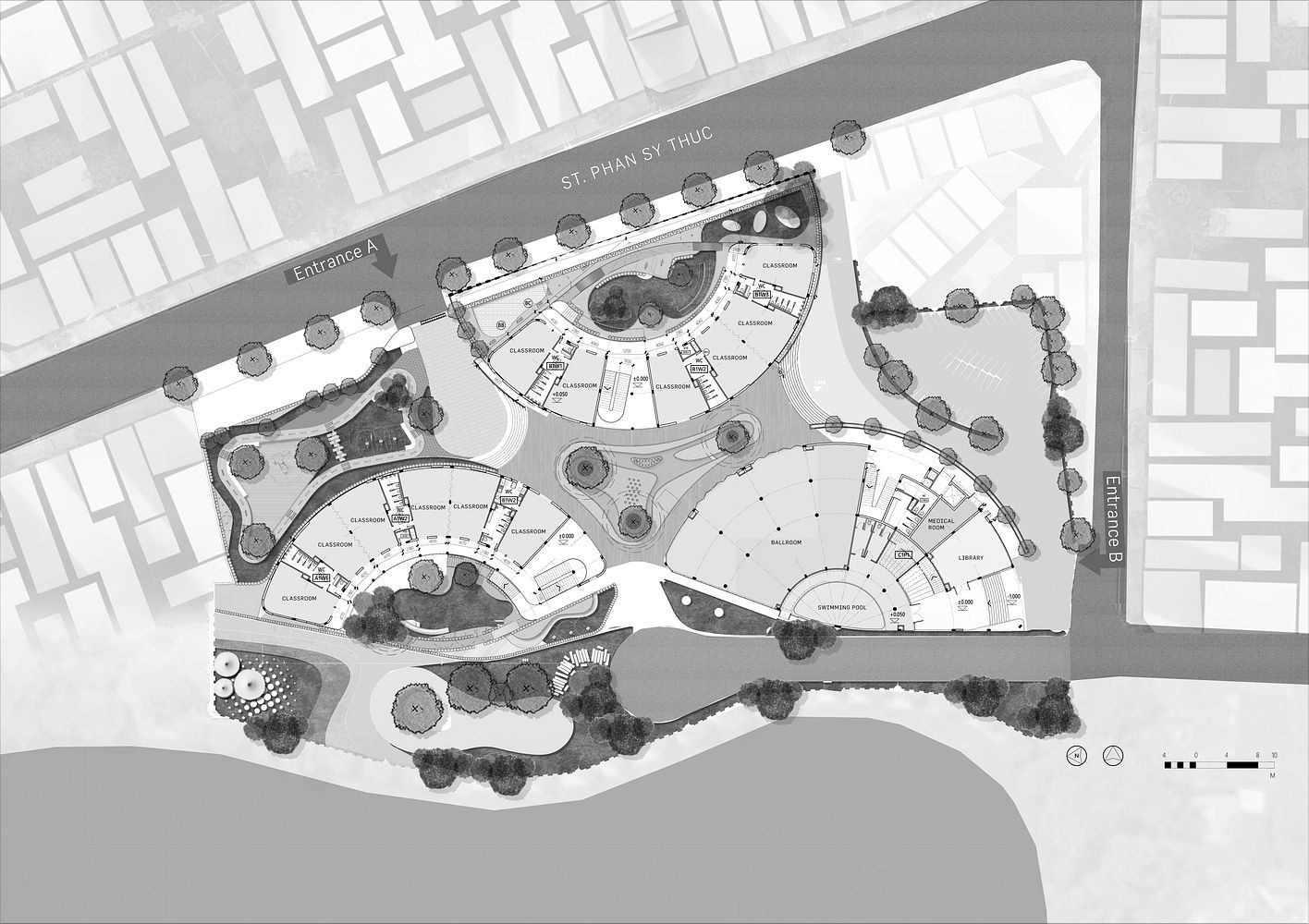 Apart from classrooms, the school also features a swimming pool, music room, art room, library and dedicated kitchen.
Back in April, Hanoi-based architect Đoàn Thanh Hà received the Turgut Cansever International Award 2020 for his work "Friendly Space in Suffocating Urban Areas" in Tho Ha Village in the capital.
Have a closer look at LAVA's kindergarten project below: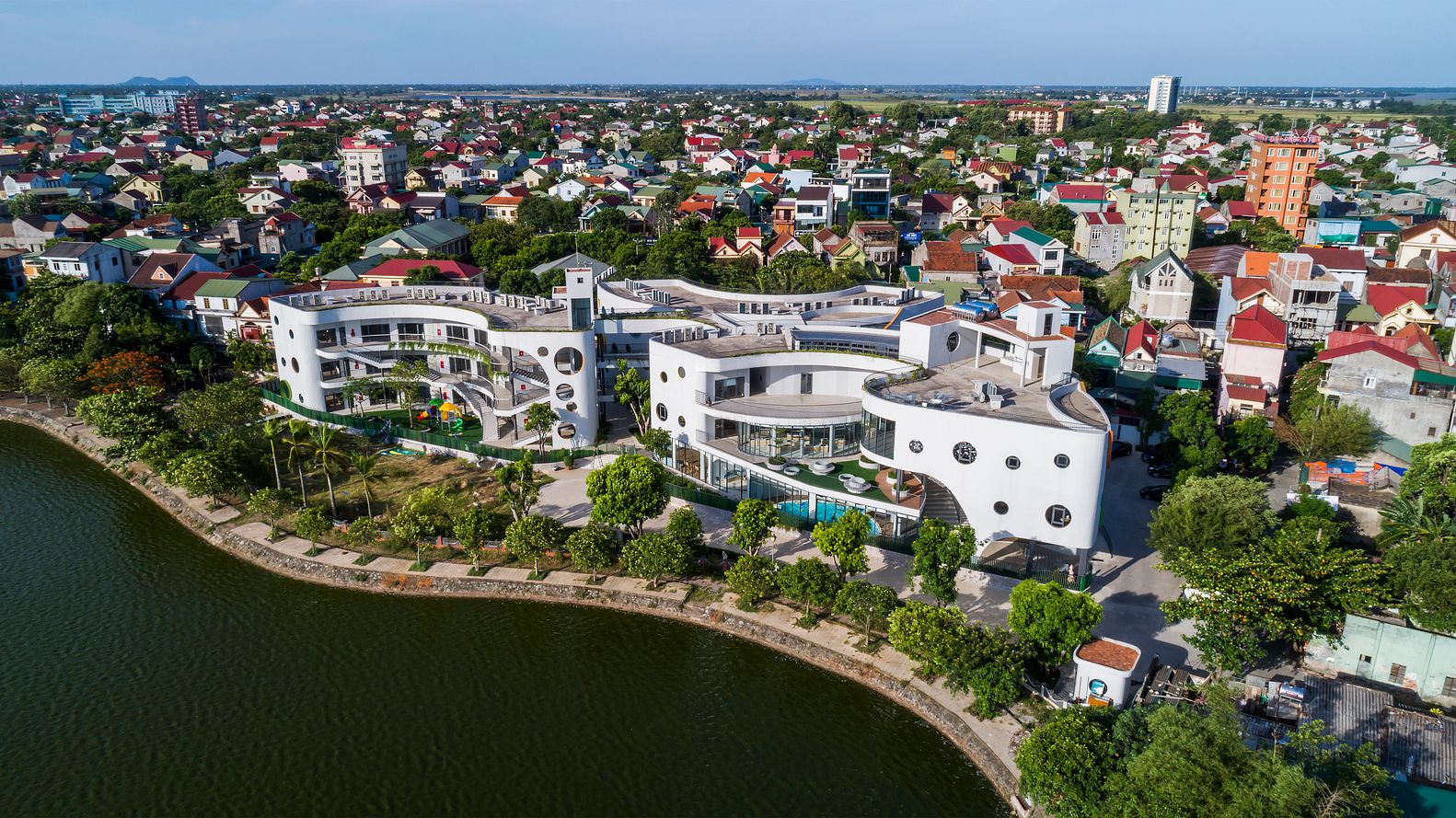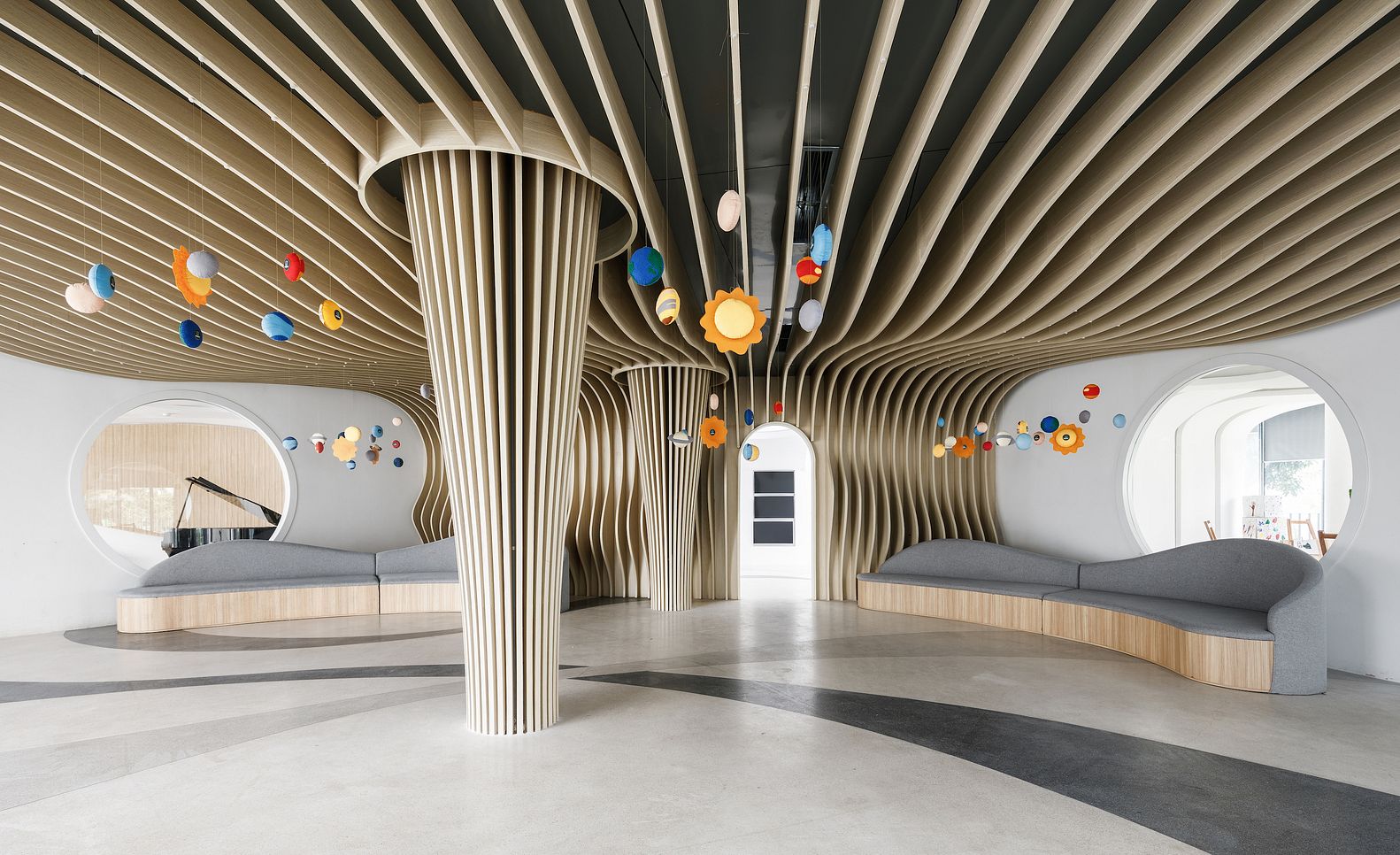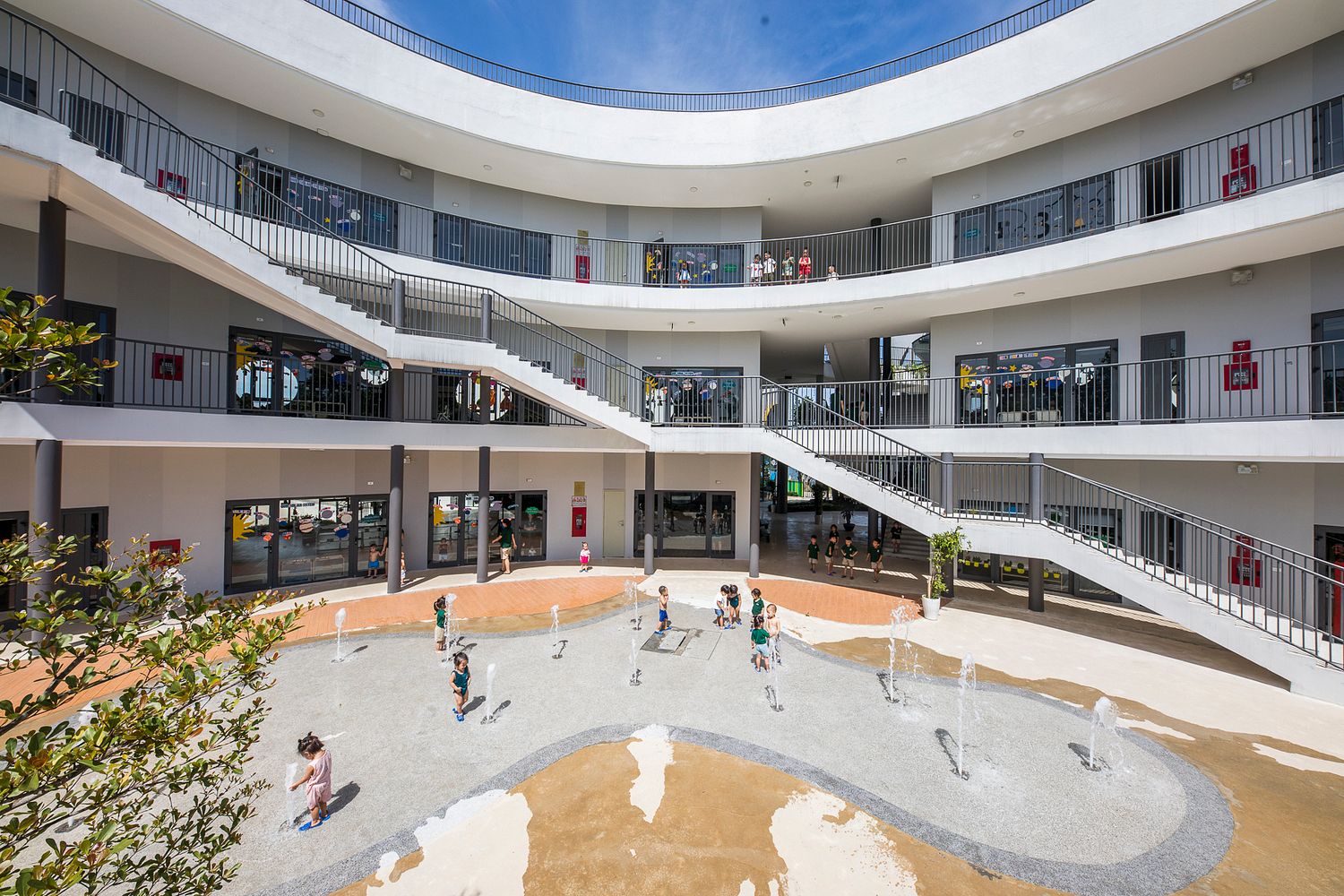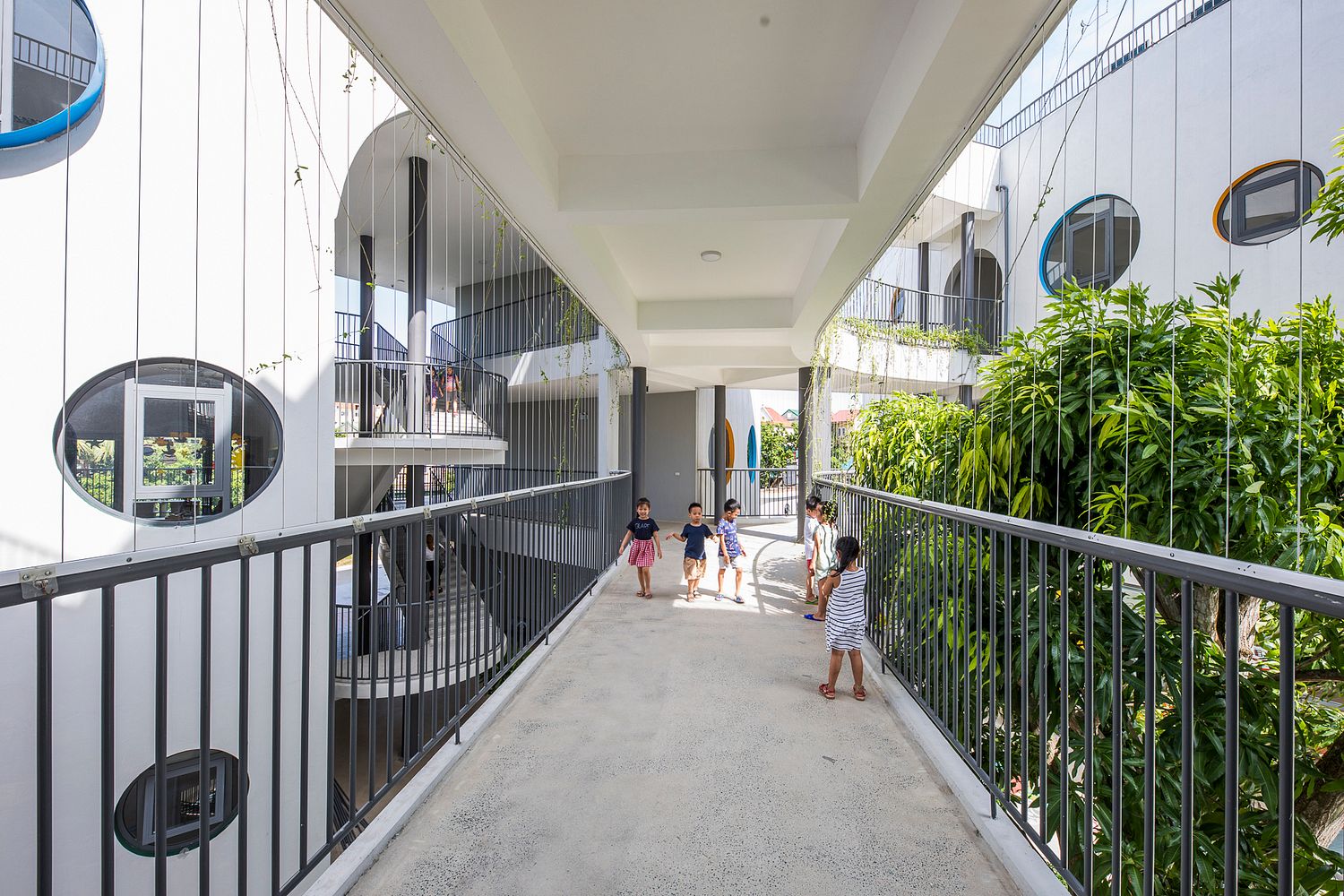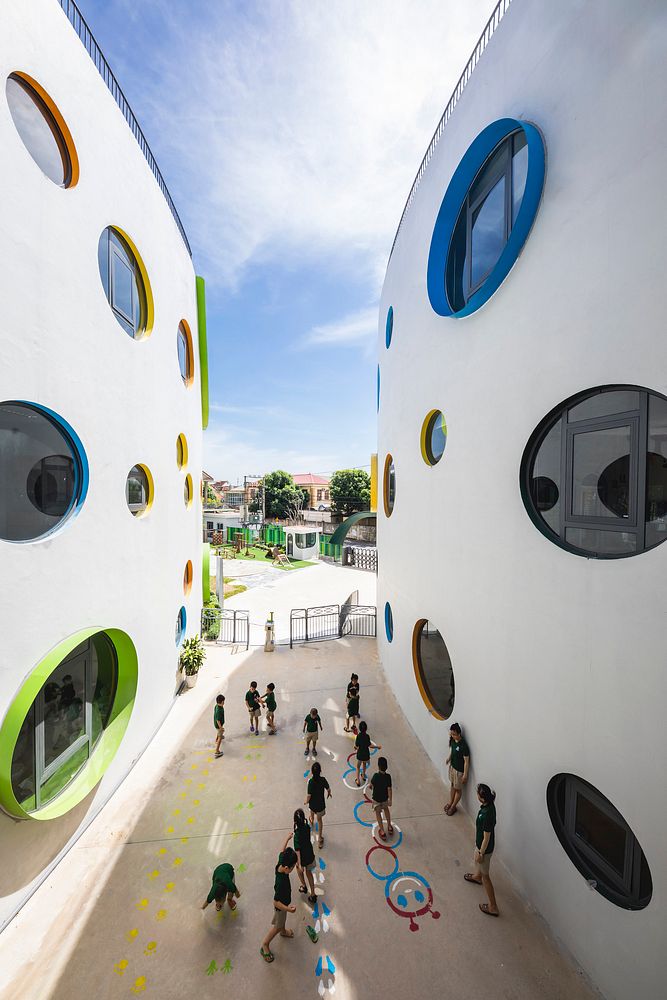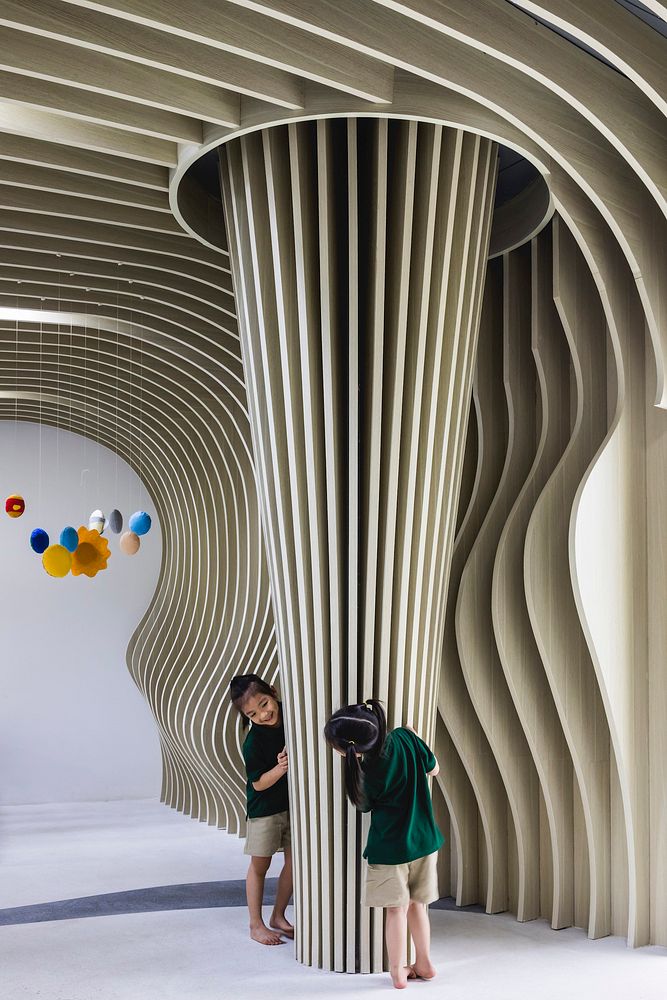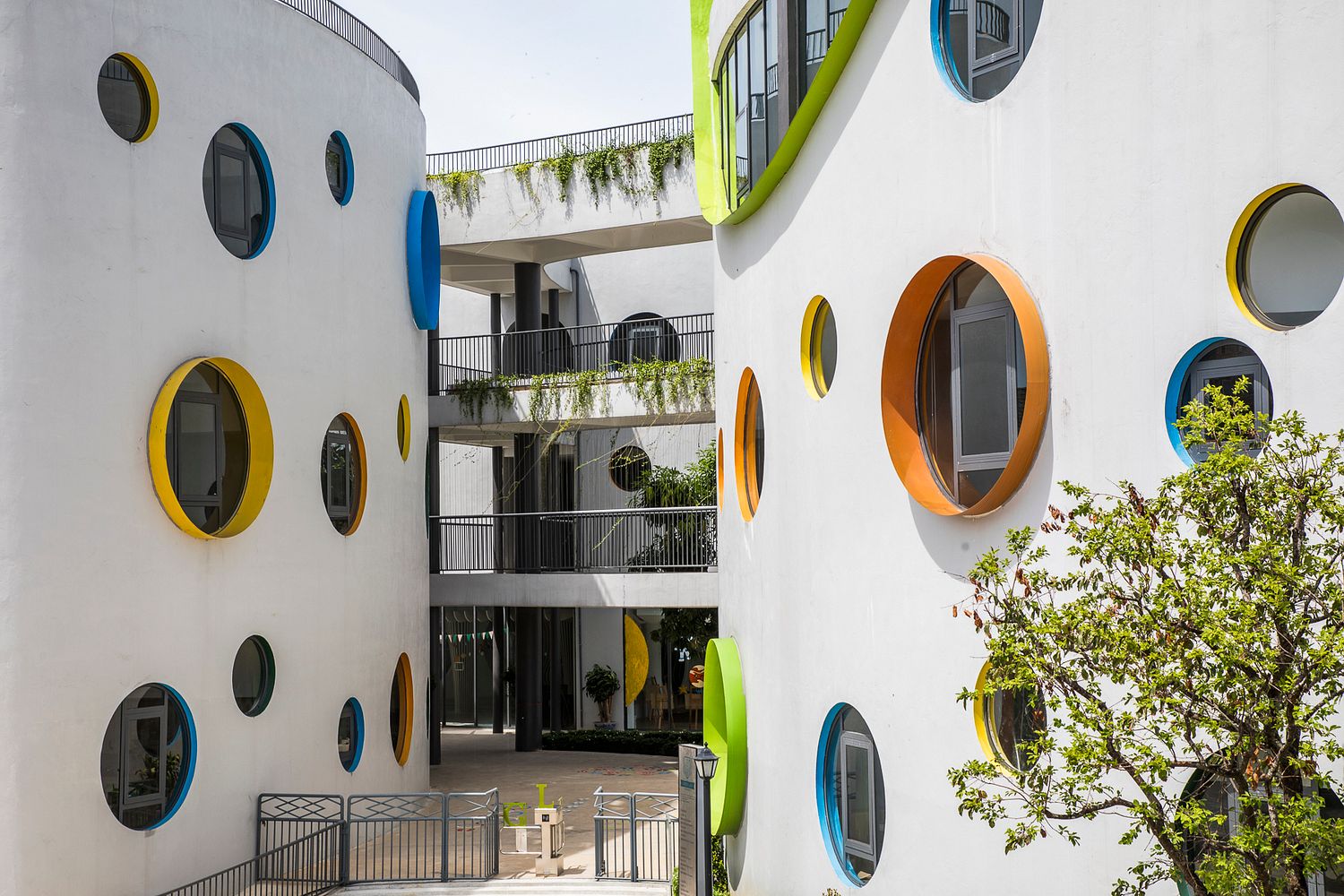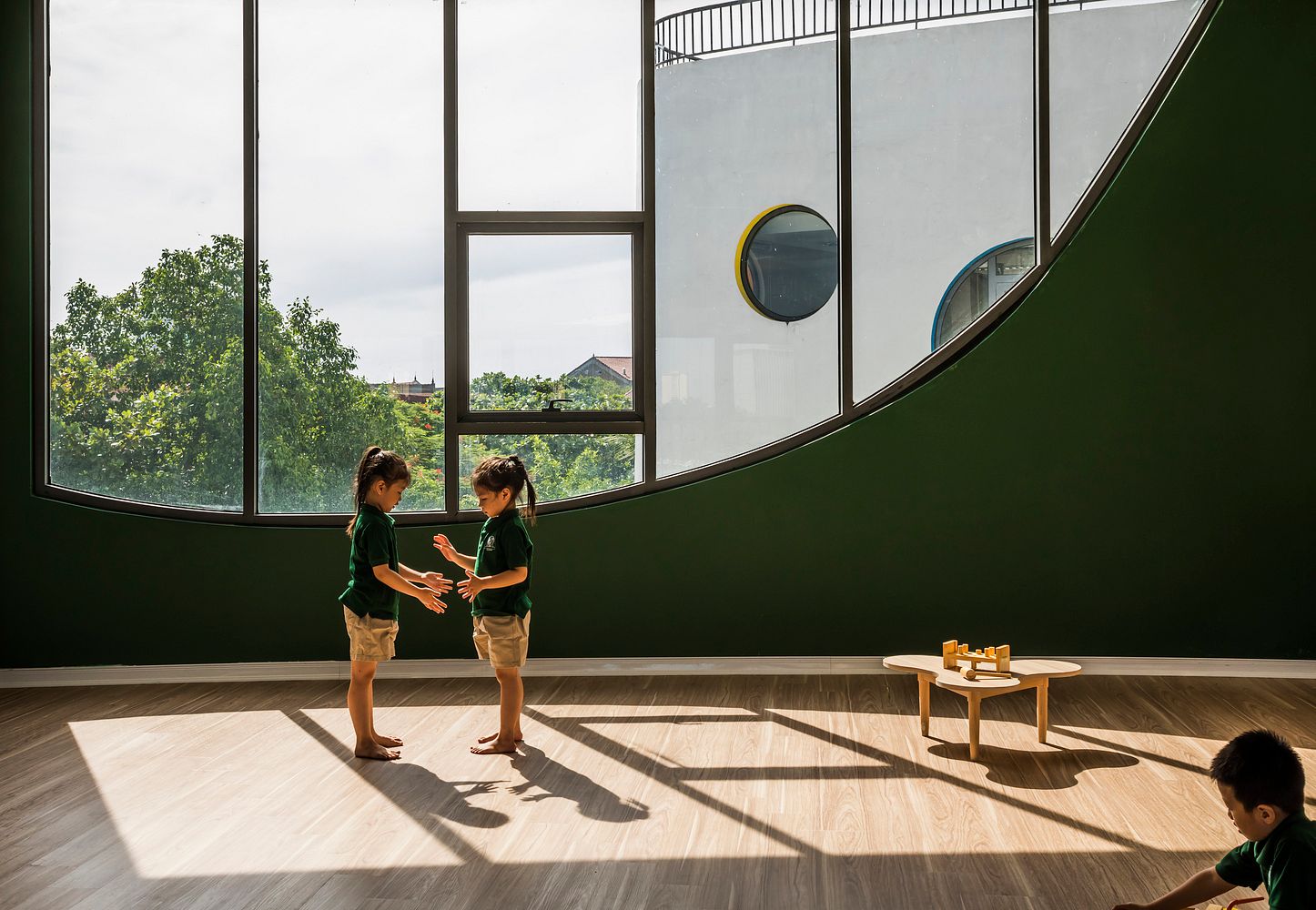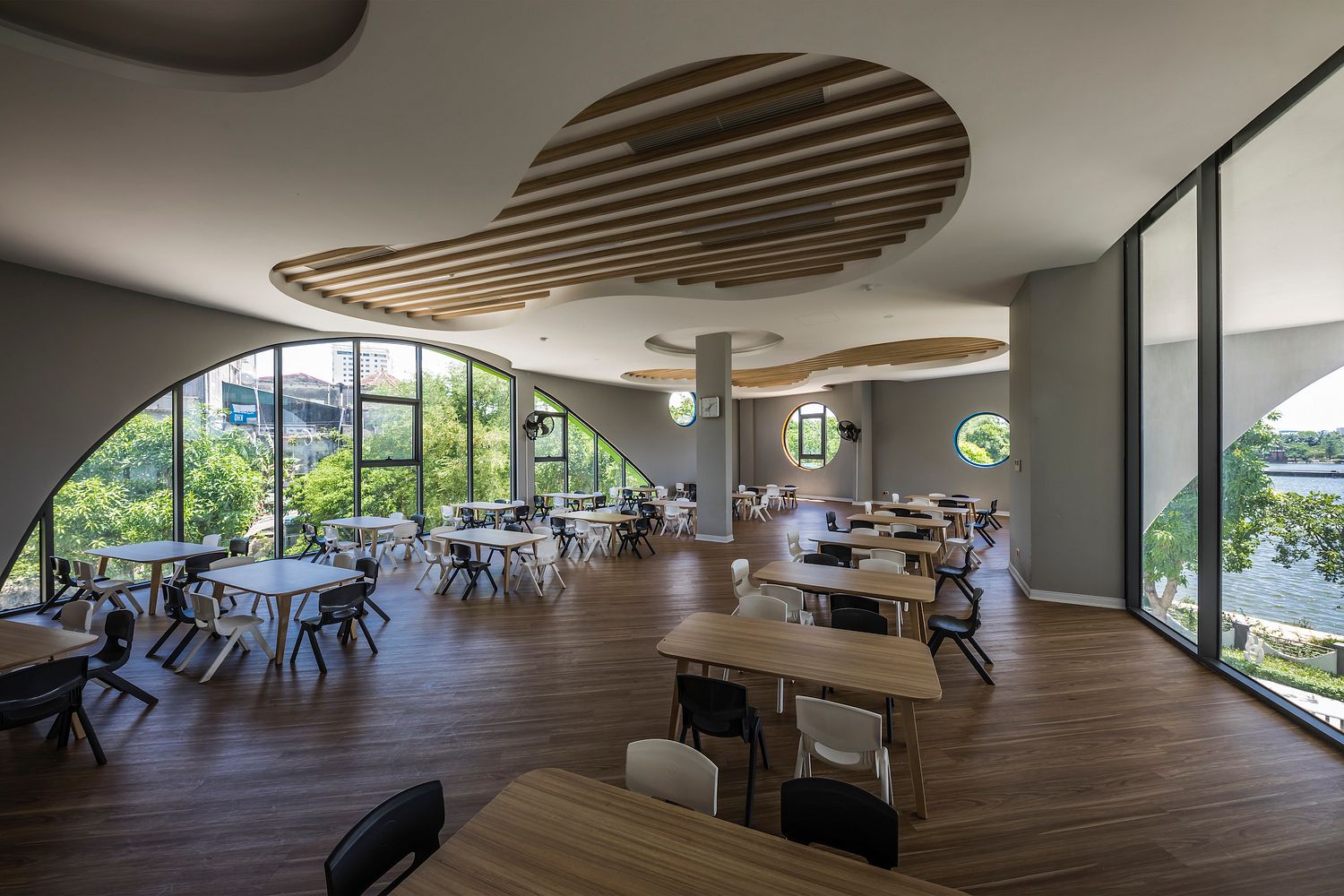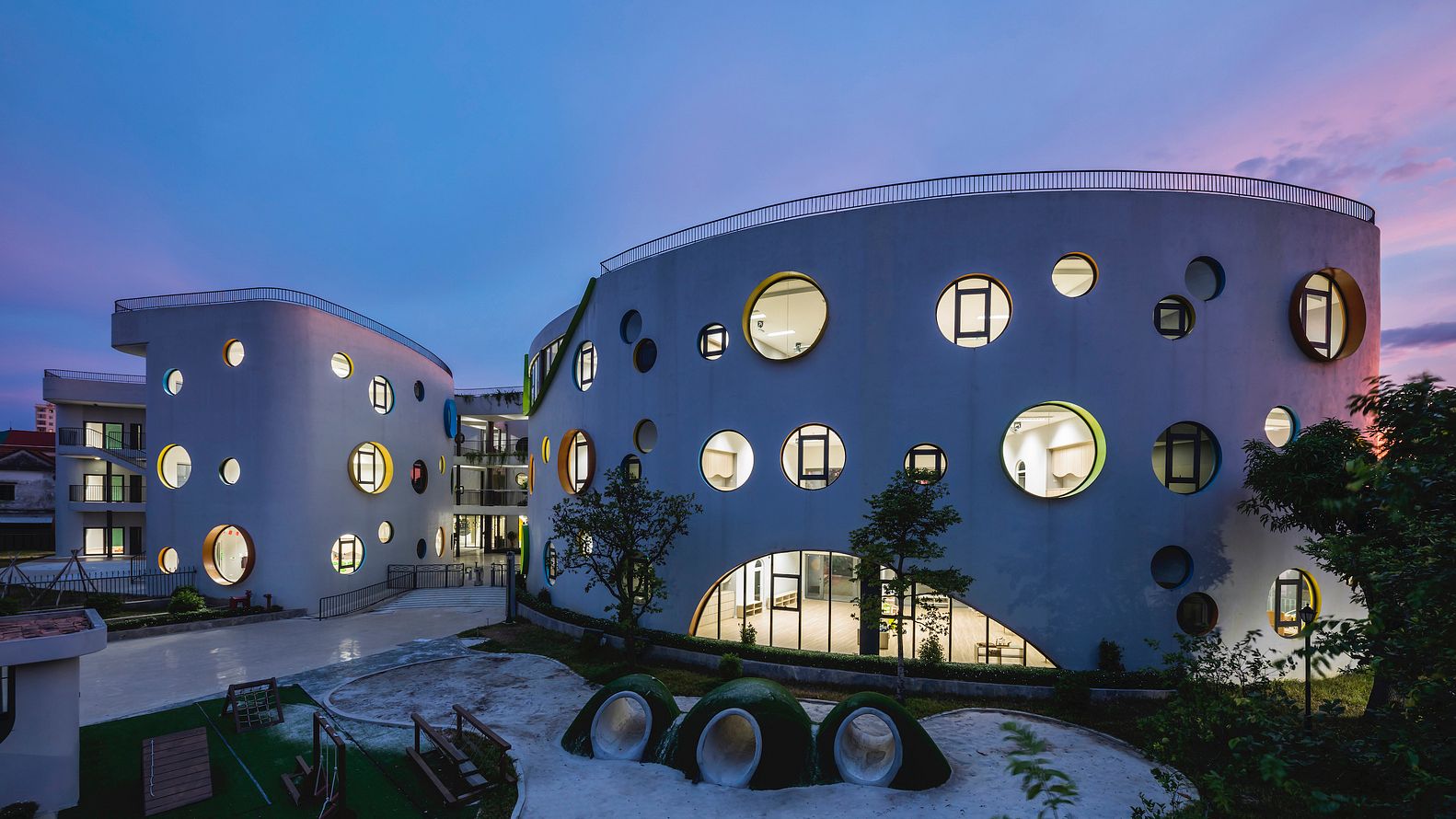 [Photos by Hiroyuki Oki and Nguyễn Thái Thạch via ArchDaily]