"In every conceivable manner, the family is link to our past, bridge to our future."
This Saigon house takes the famous Alex Haley quote literally by utilizing physical bridges to link a section of the home occupied by a daughter, with one reserved for her parents when they visit. Between the two portions, numerous open spaces for cooking, dining and relaxing serve as communal areas for family bonding.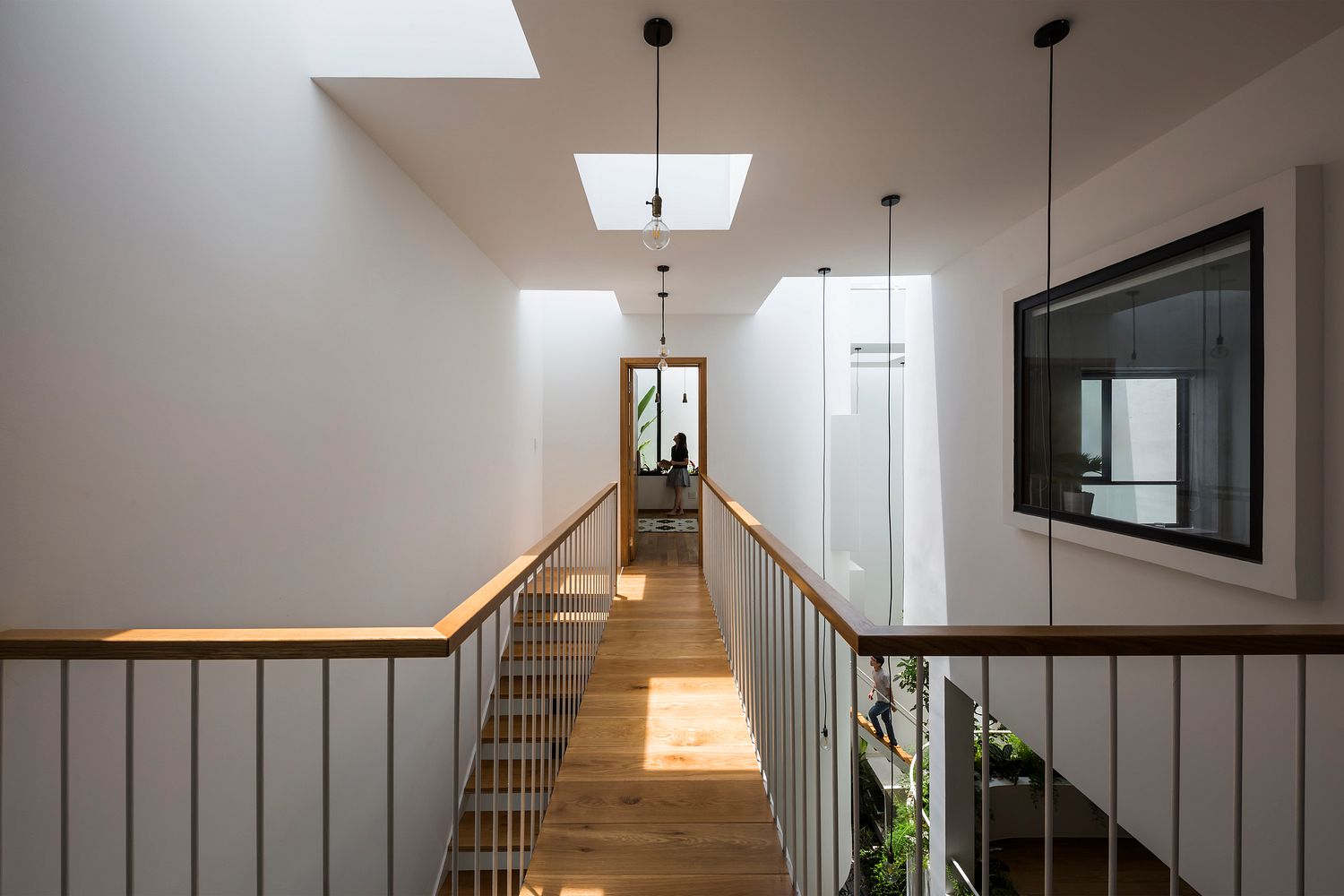 Designing the 136-square-meter abode was a new challenge for Saigon-based Khuon Studio, as they typically work with much smaller urban properties. They filled the building with greenery and light the way air fills the lungs of lungfish.
In response to the plenitude of sun rays striking the building, they constructed the facade out of air bricks, whose curved shapes complement the interior's meandering lines.
Take a look below: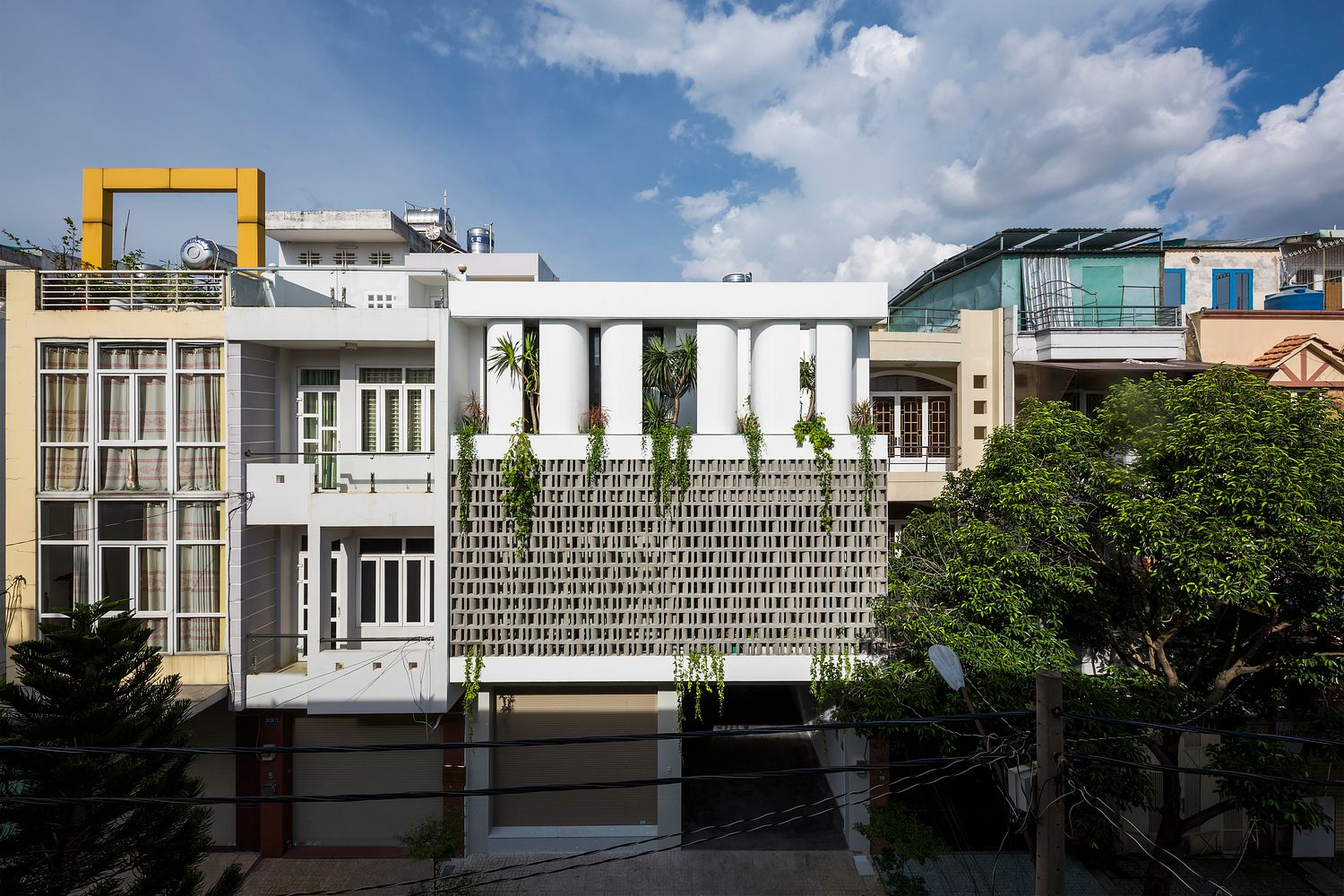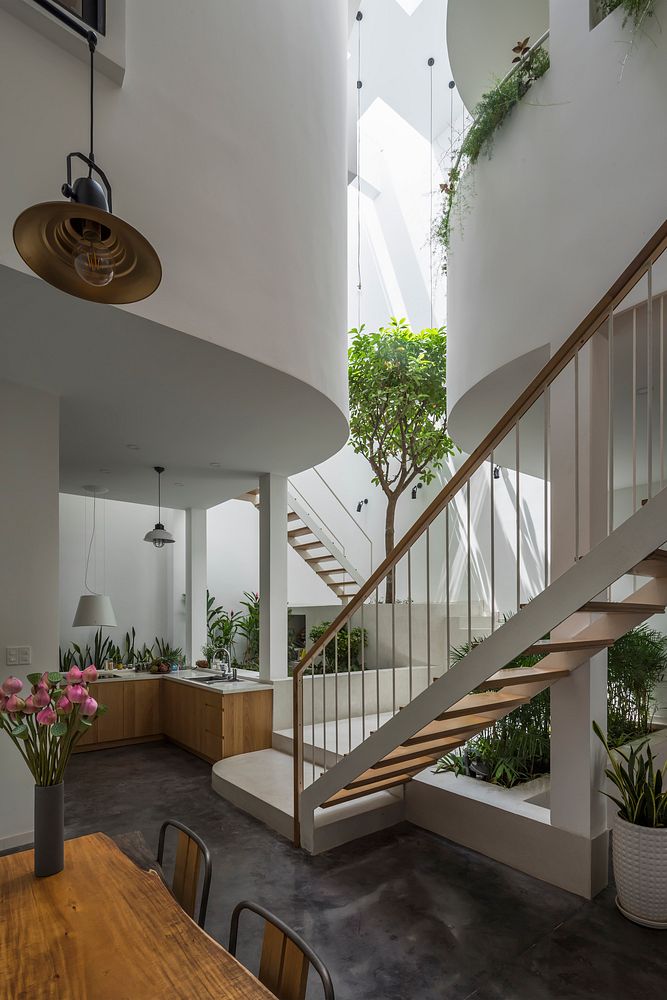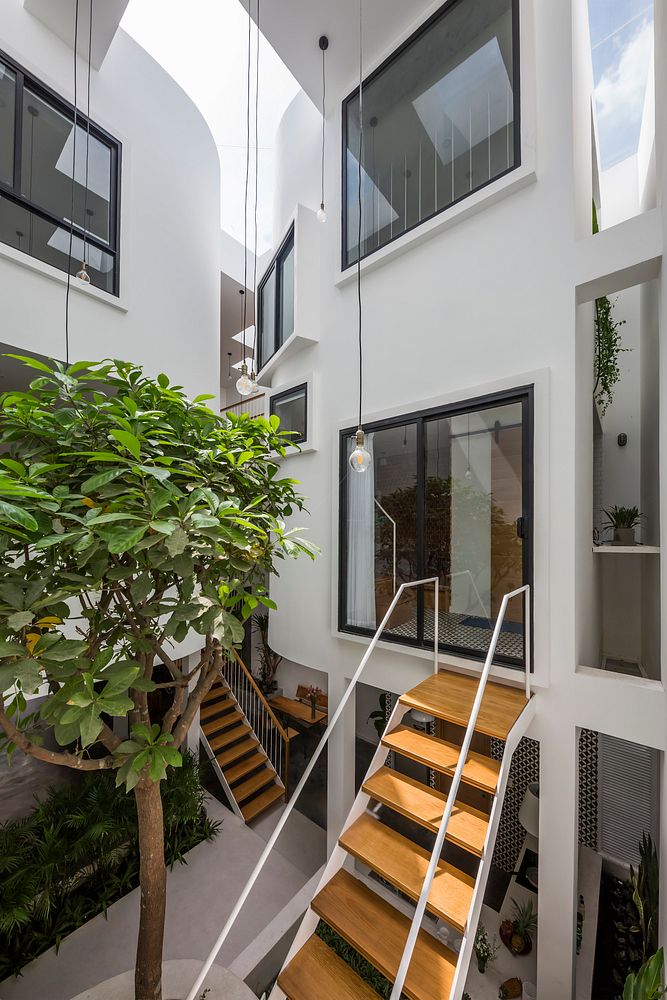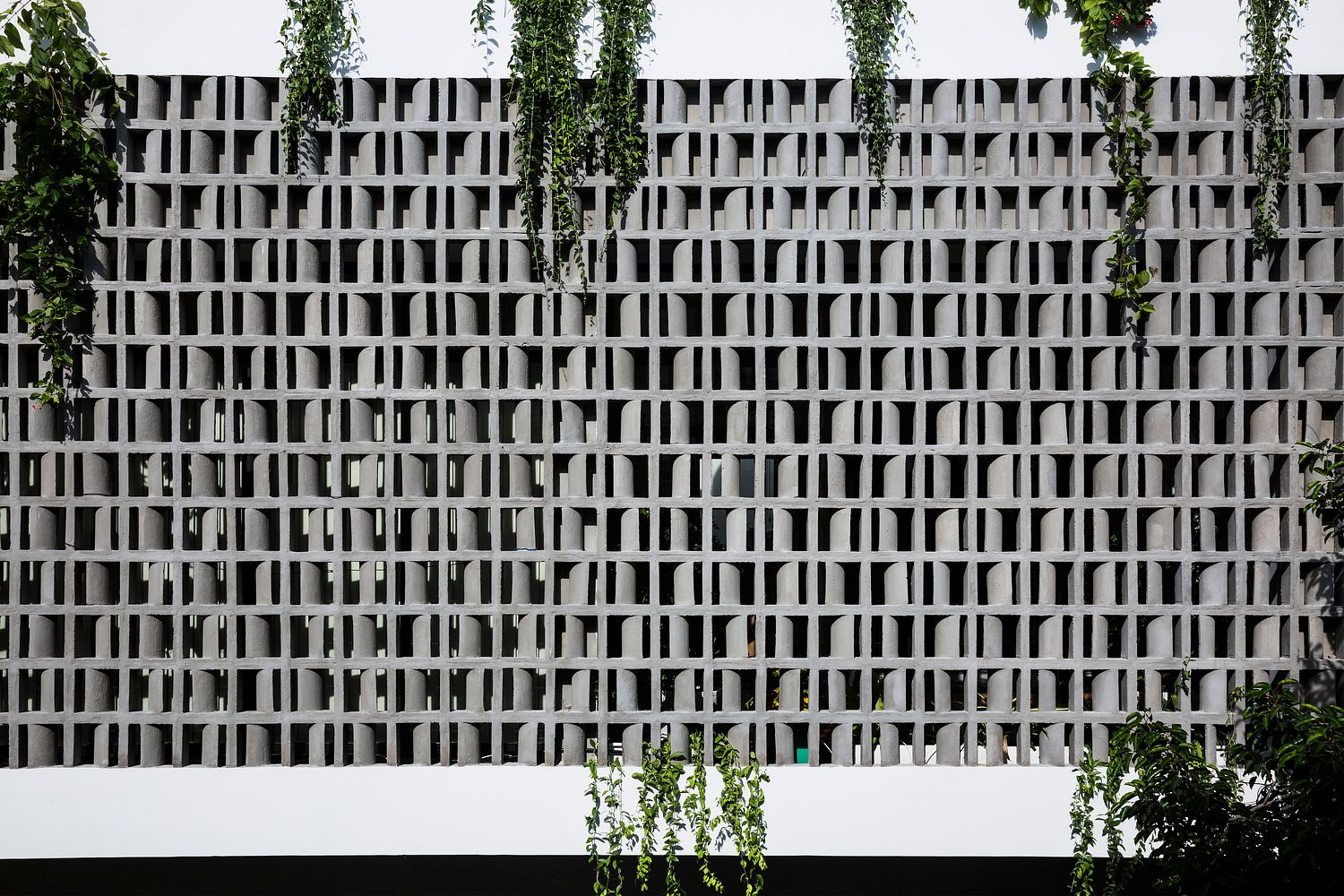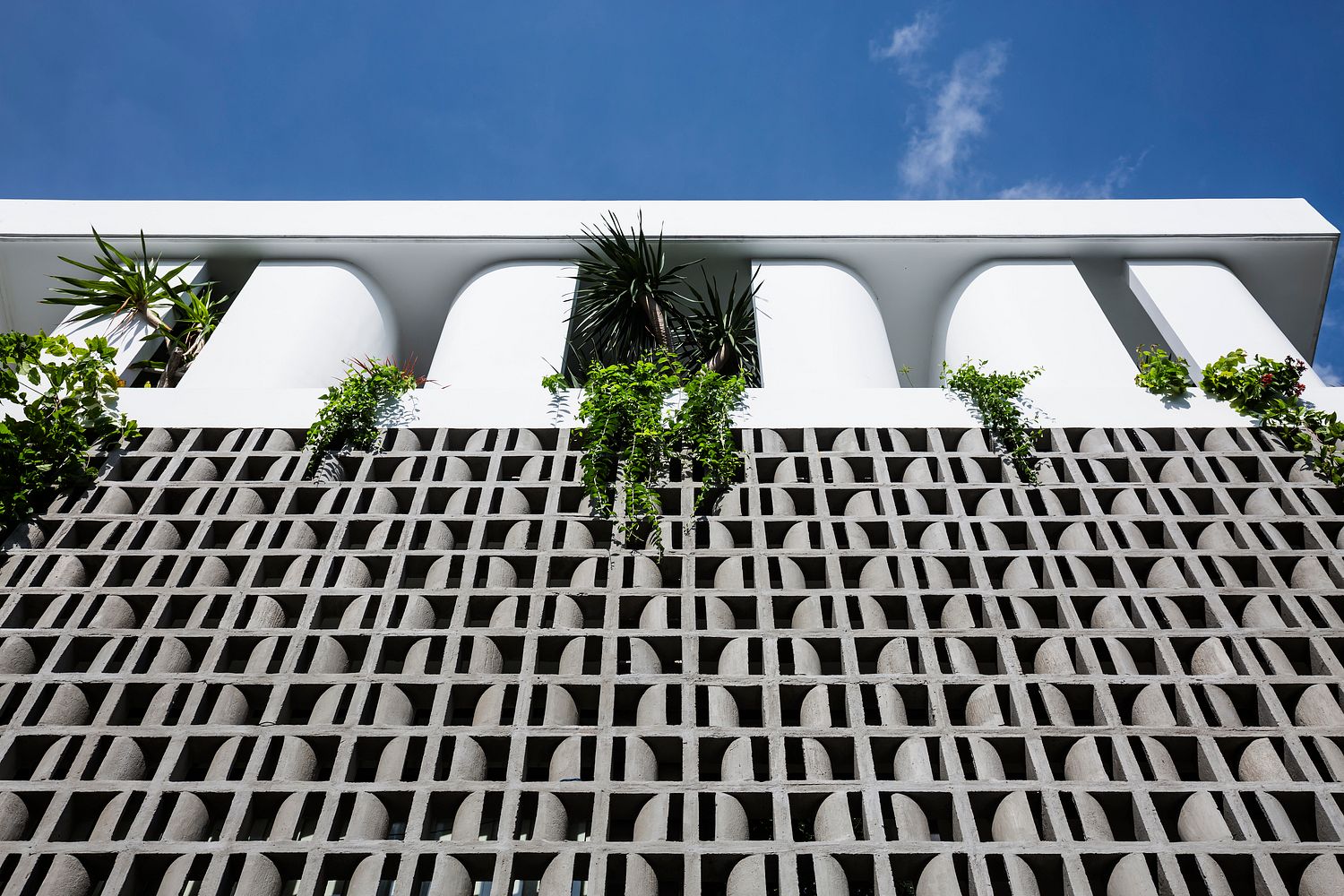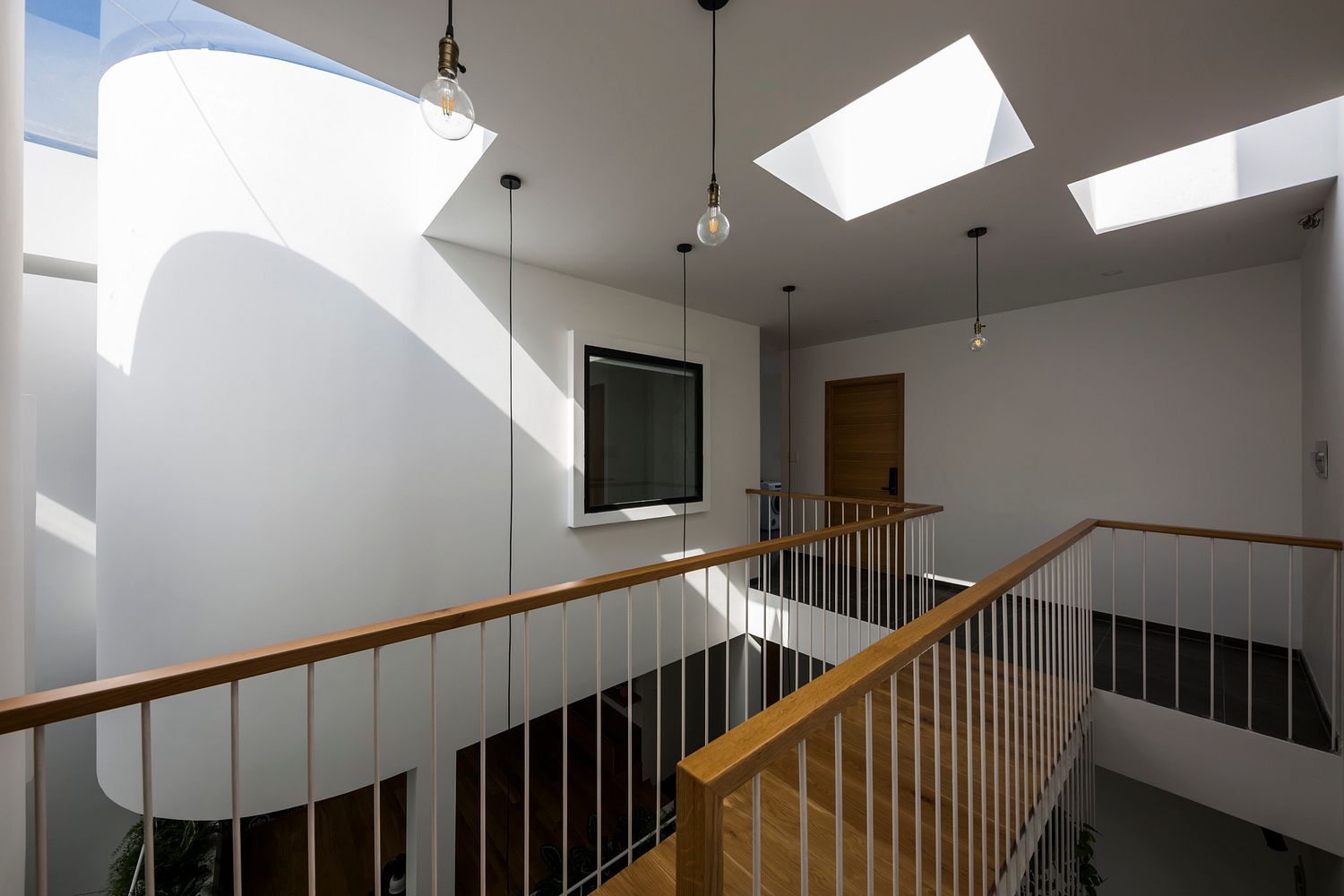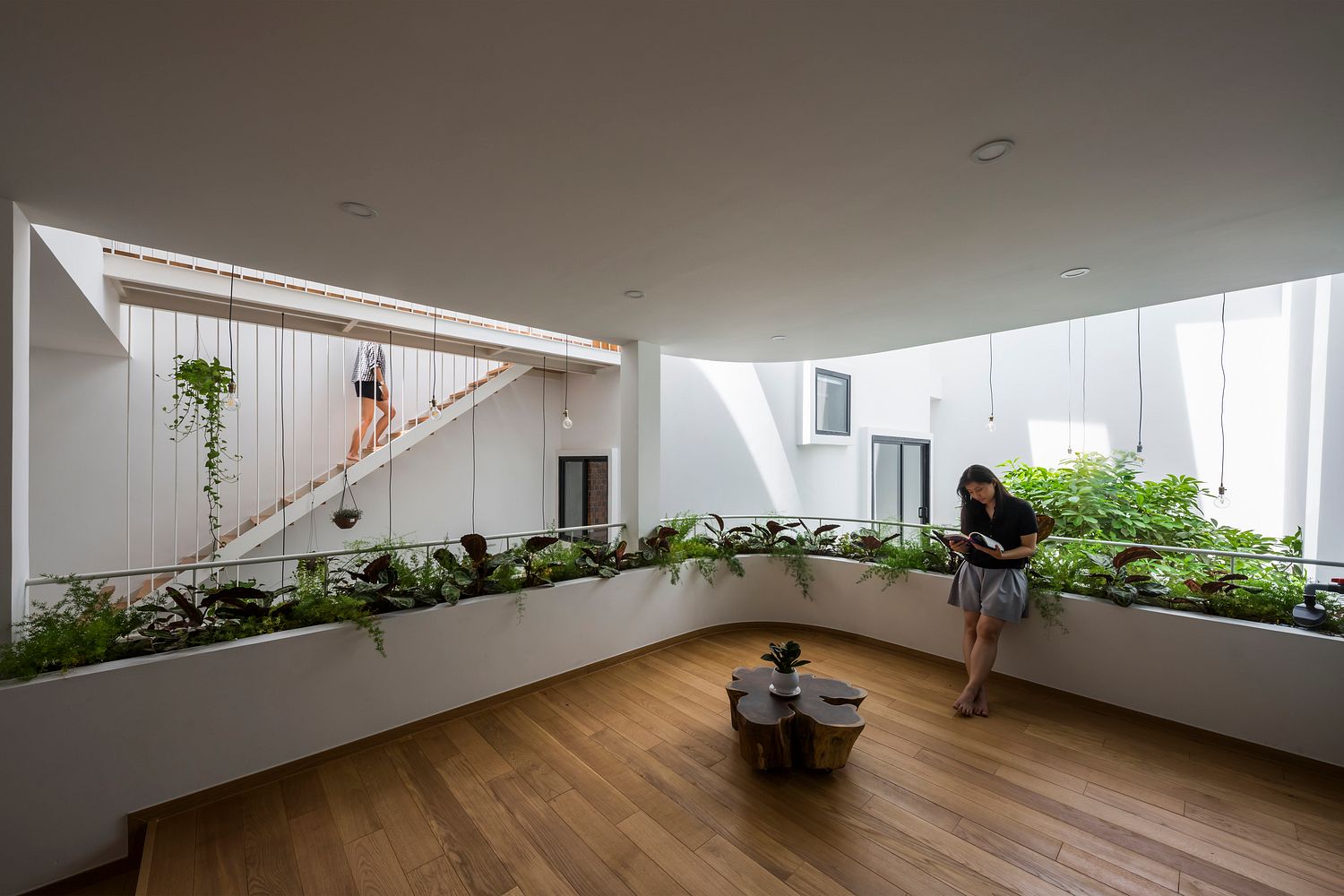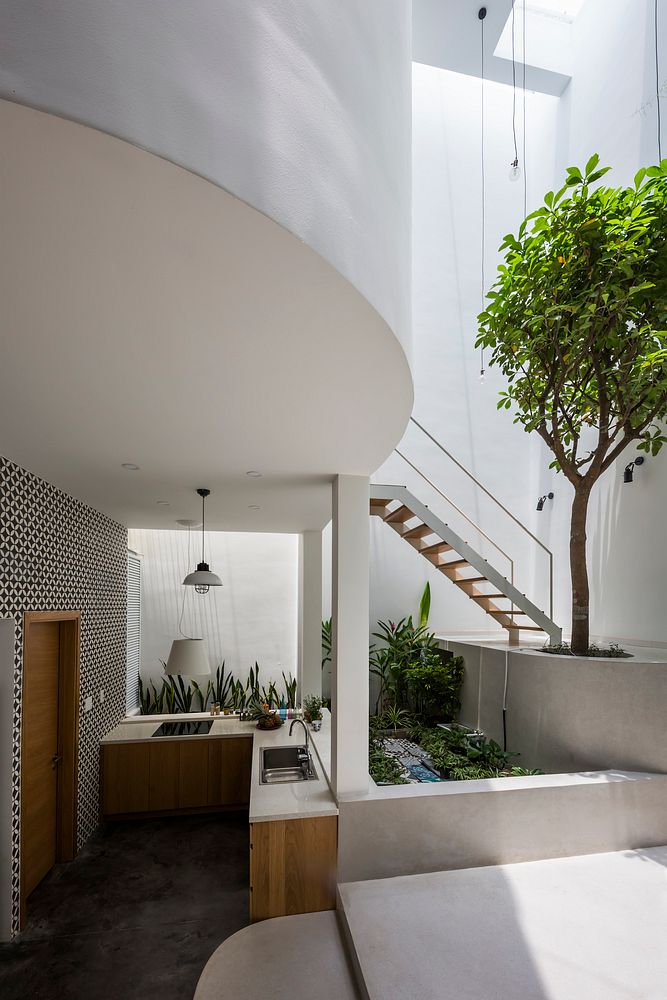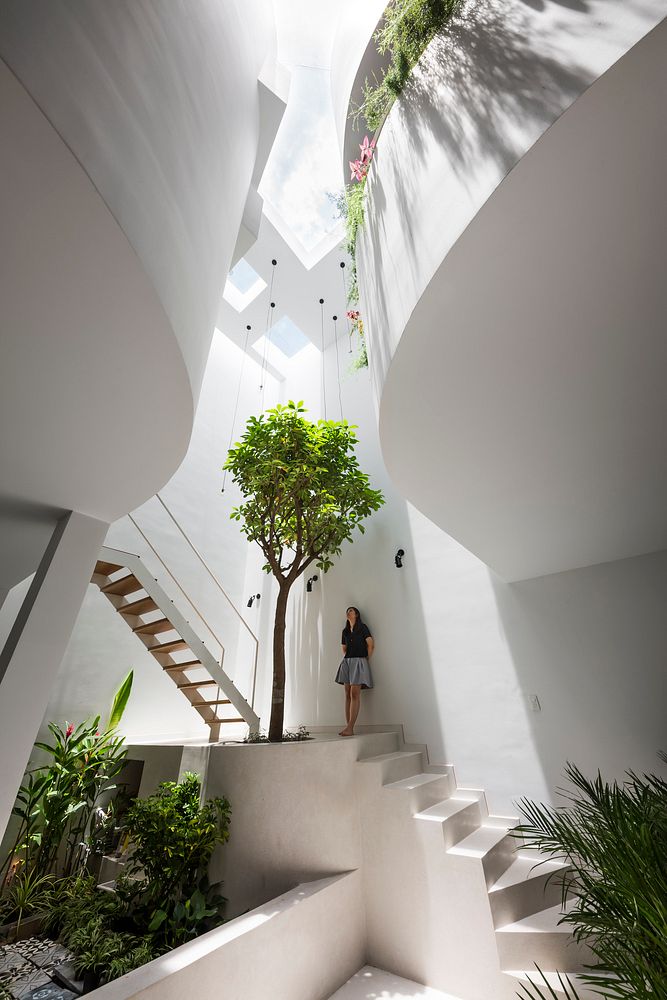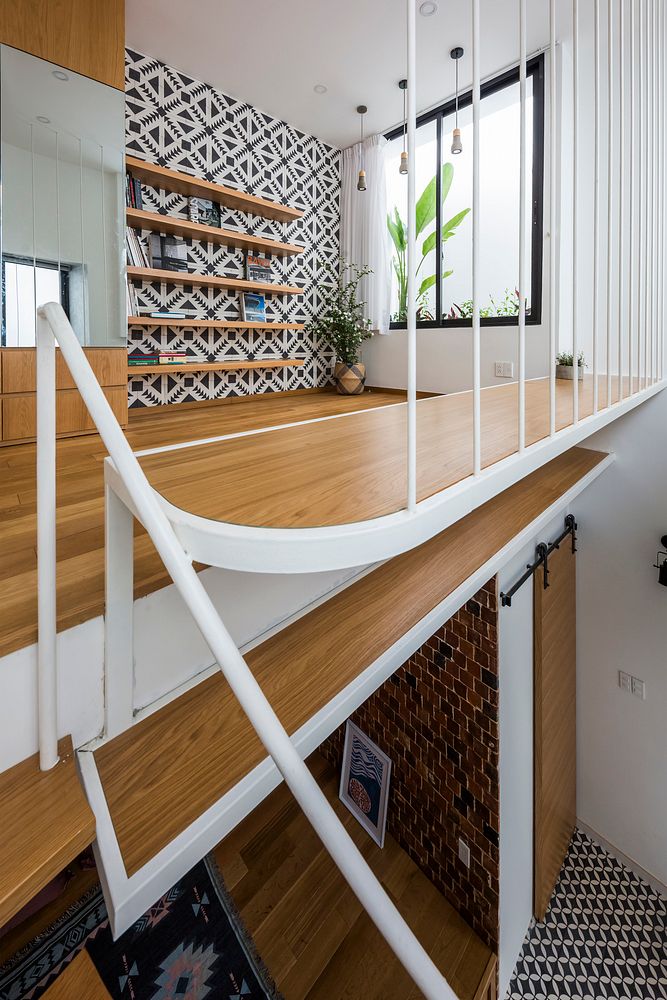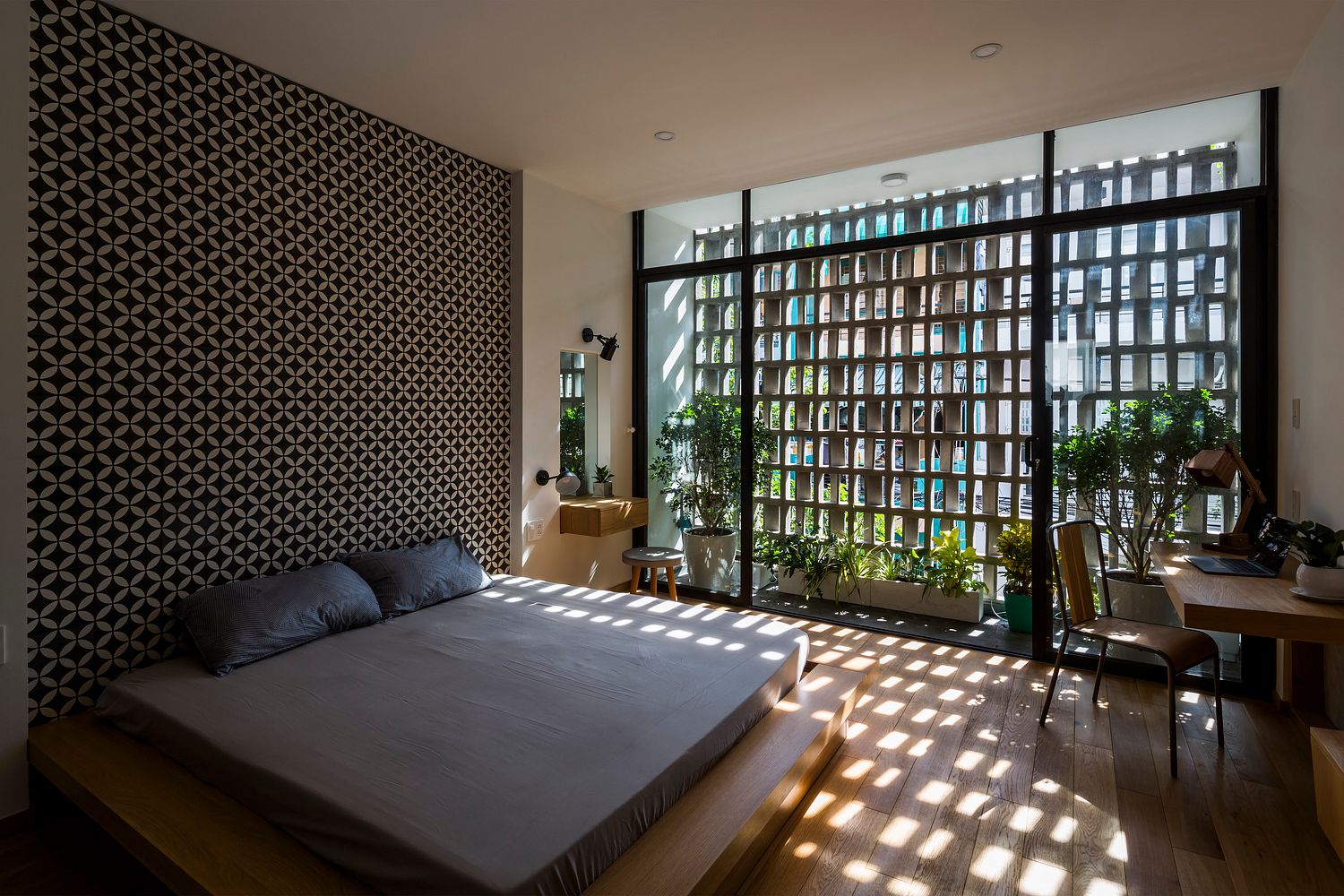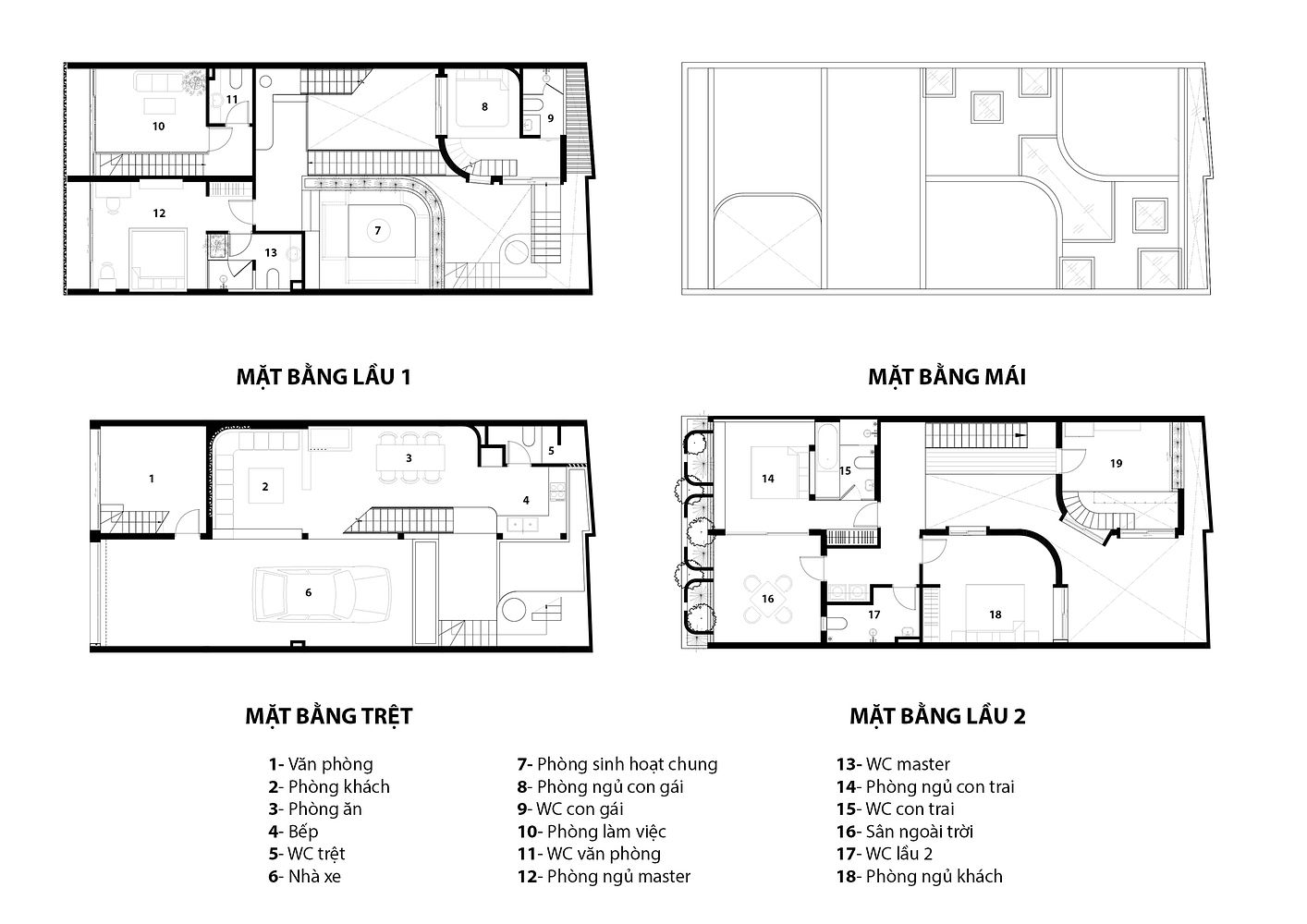 [Photos by Hiroyuki Oki via ArchDaily]