Across Vietnam's metropolises, loss of heritage continues to be a challenge during a time of overly eager demolition and real estate fever.
Still, some young architects, when given the chance, are trying to strike a balance between keeping old elements and building new structures for projects. This new coffee shop in Da Nang is a prime example of the effort to achieve a blend of old and new.
Namra Coffee is on Hoang Dieu Street in Hai Chau District of Da Nang and designed by Saigon-based firm D1 Architectural Studio. The architects were tasked with crafting a cafe from an old modernist building from before 1975, which has been through several incarnations. The latest was a wedding dress showroom.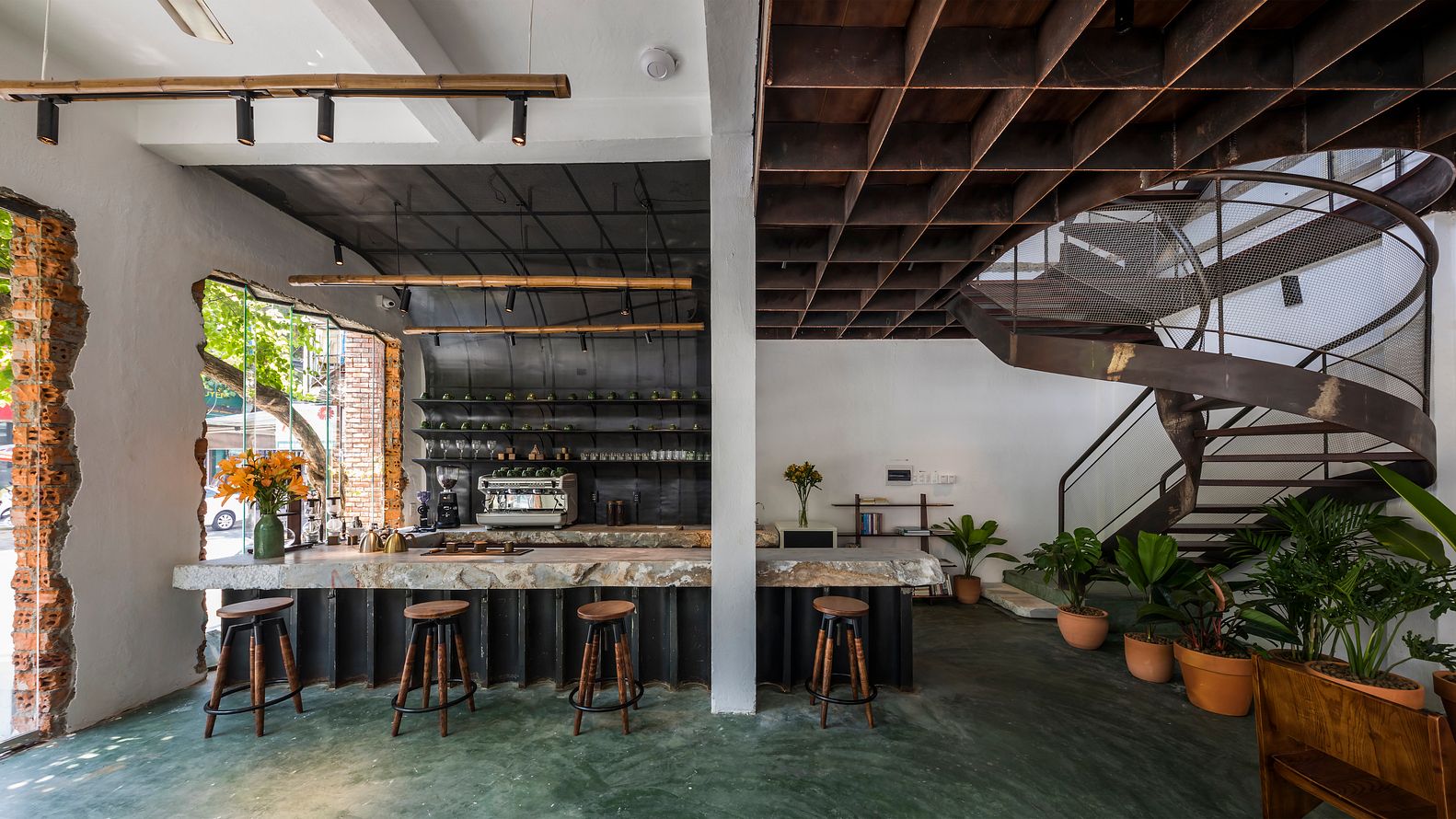 Inspired by the modernist features of the original house, the team decided to build upon what's existing instead of erecting an entirely new building from scratch. In the end, parts of the old house have become part of the new cafe, including the green cement floor, the double-bricked walls, and the modernist balcony.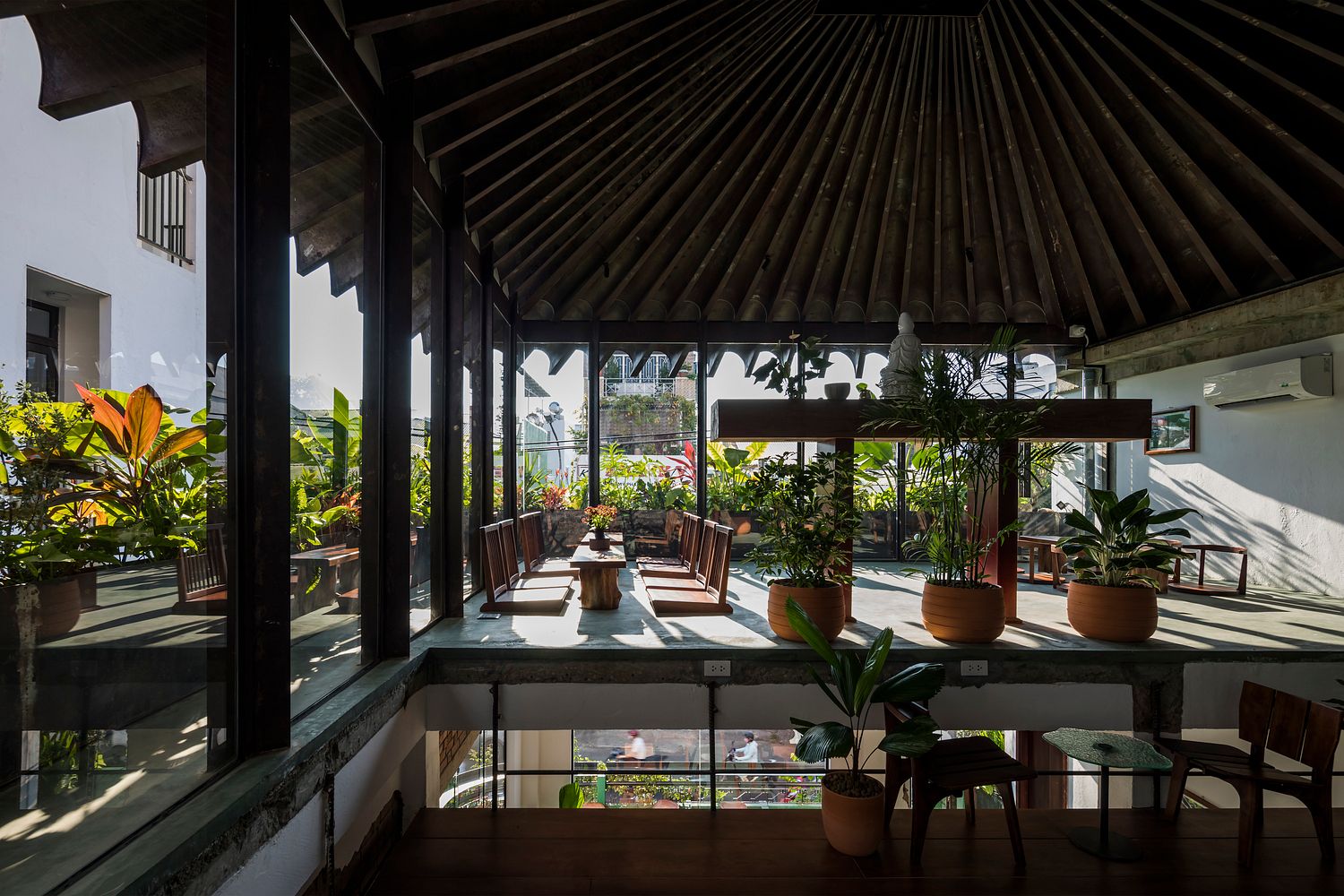 On the other hand, the new design has made choices to make the former building more suitable as a coffee shop. Parts of the existing concrete floors were replaced by wooden layers with a steel frame, and walls were taken out to open up the interior. And floor-length windows, created in folded shapes, were put in place to let in natural light and showcase more of the inside.
See the inside of Namra Coffee through the photos below: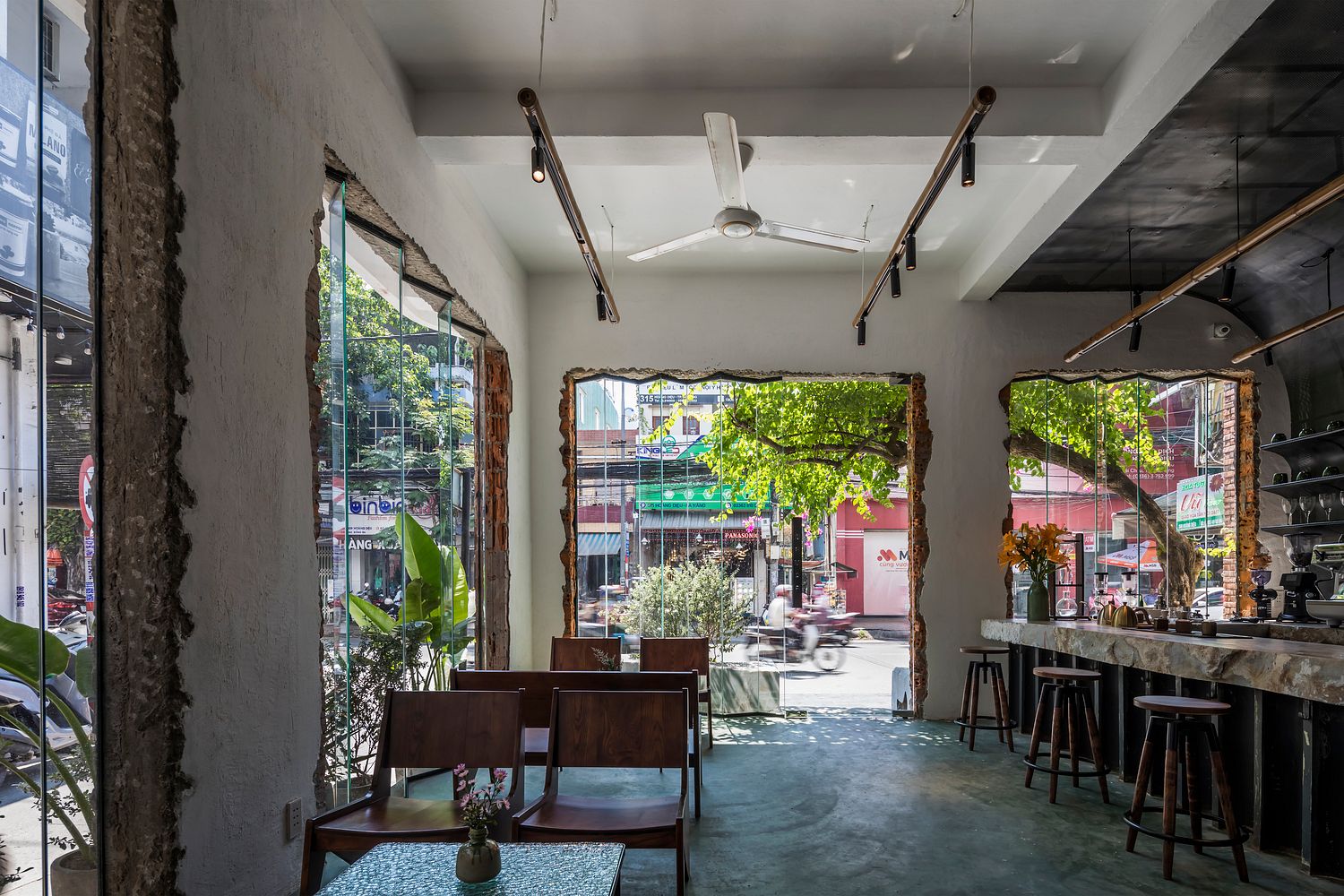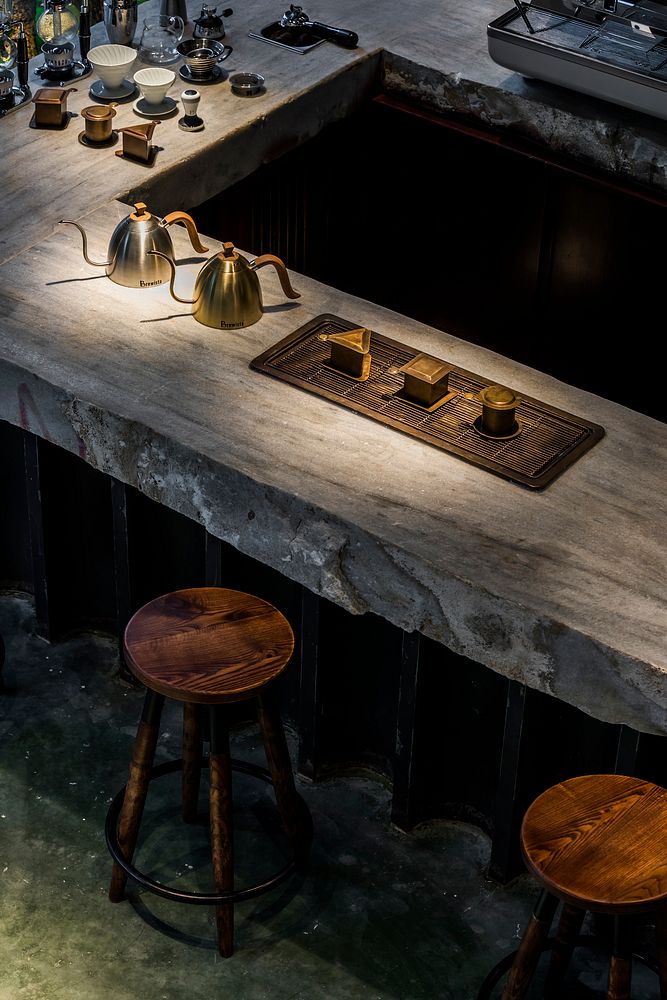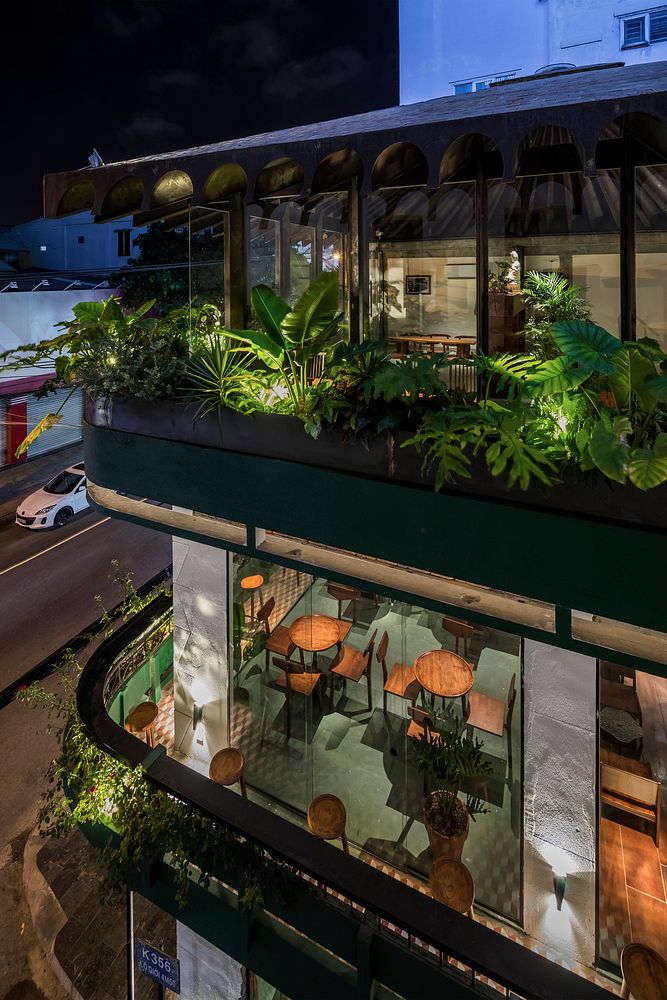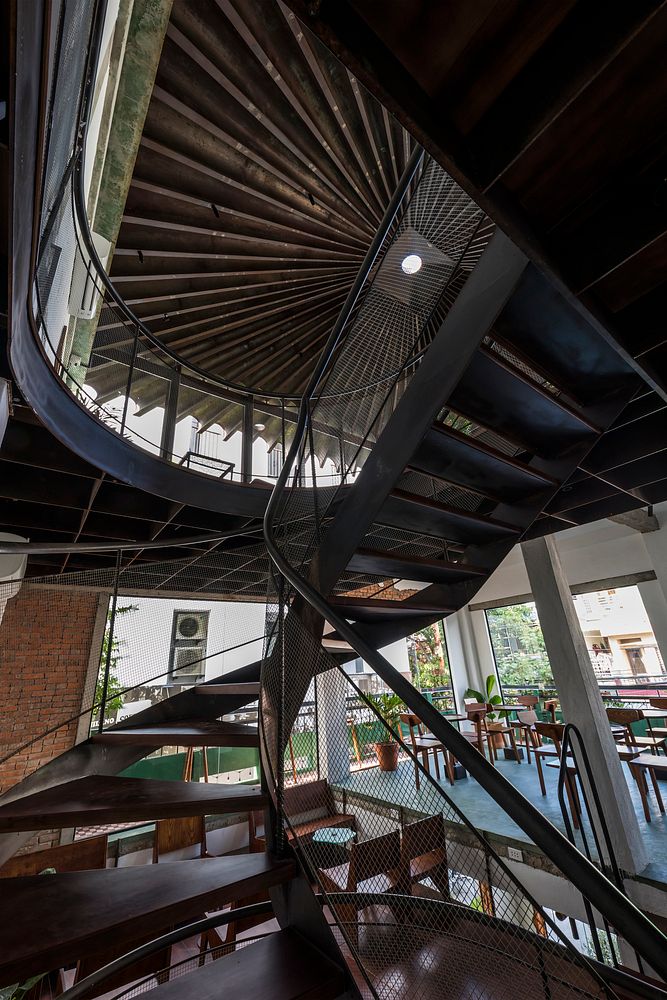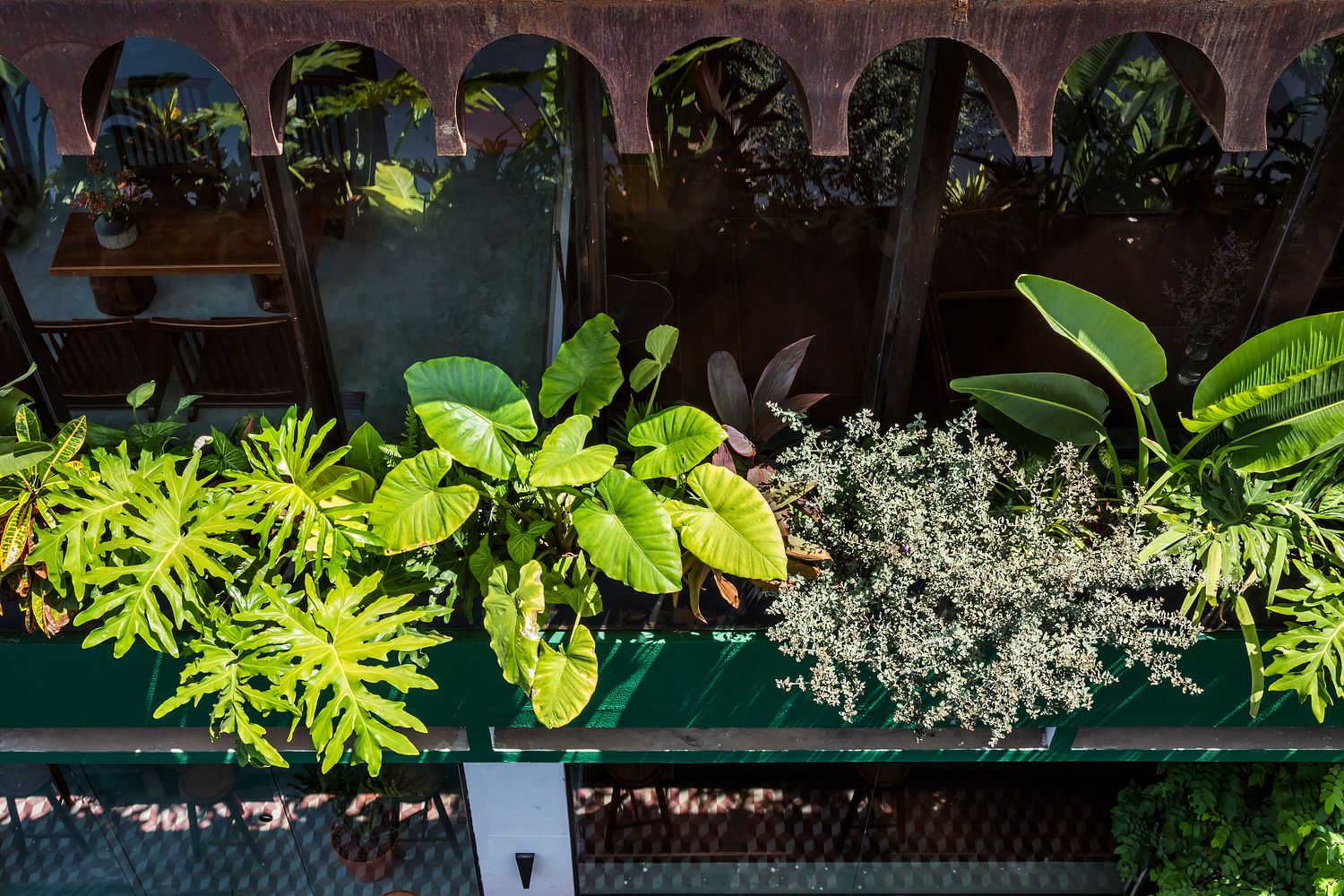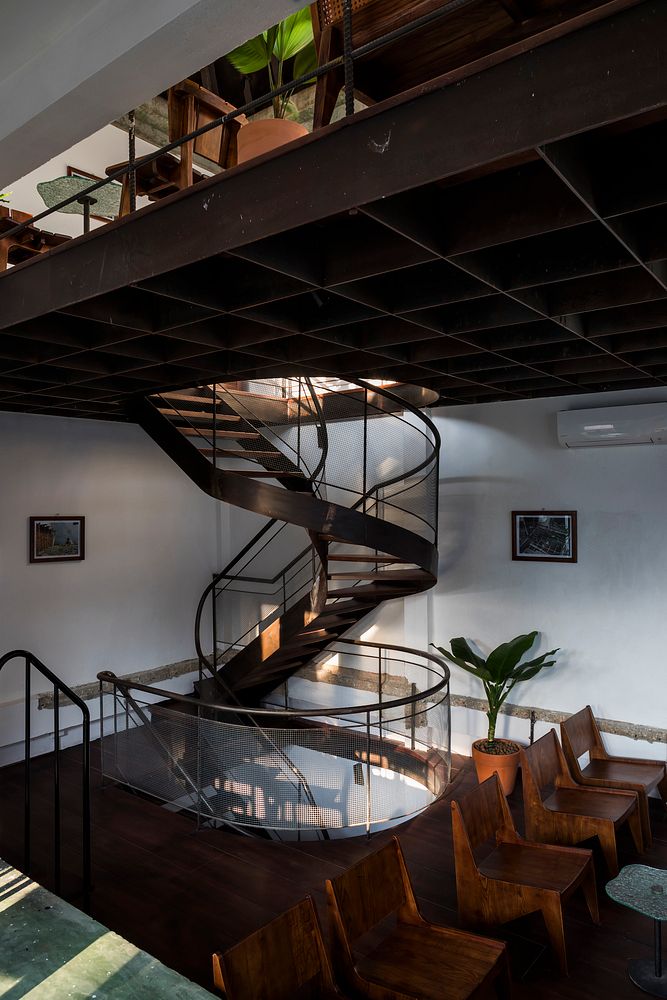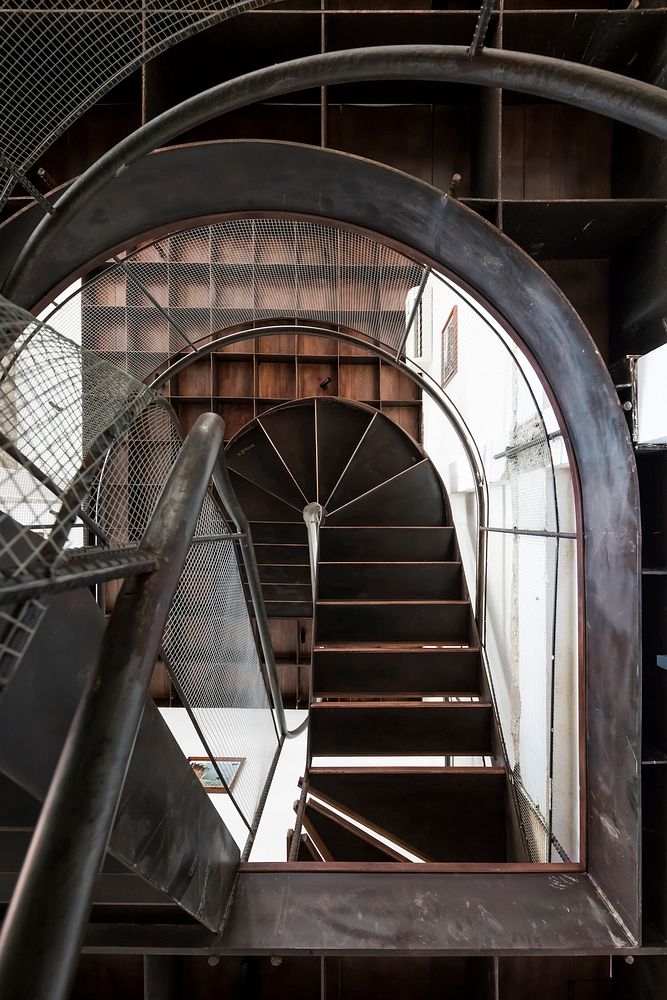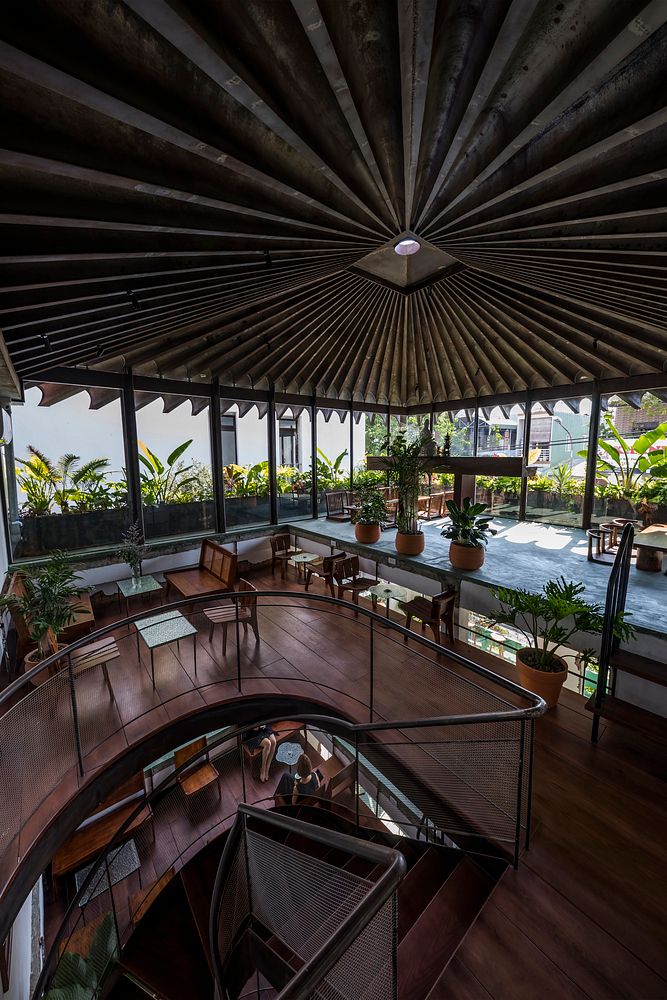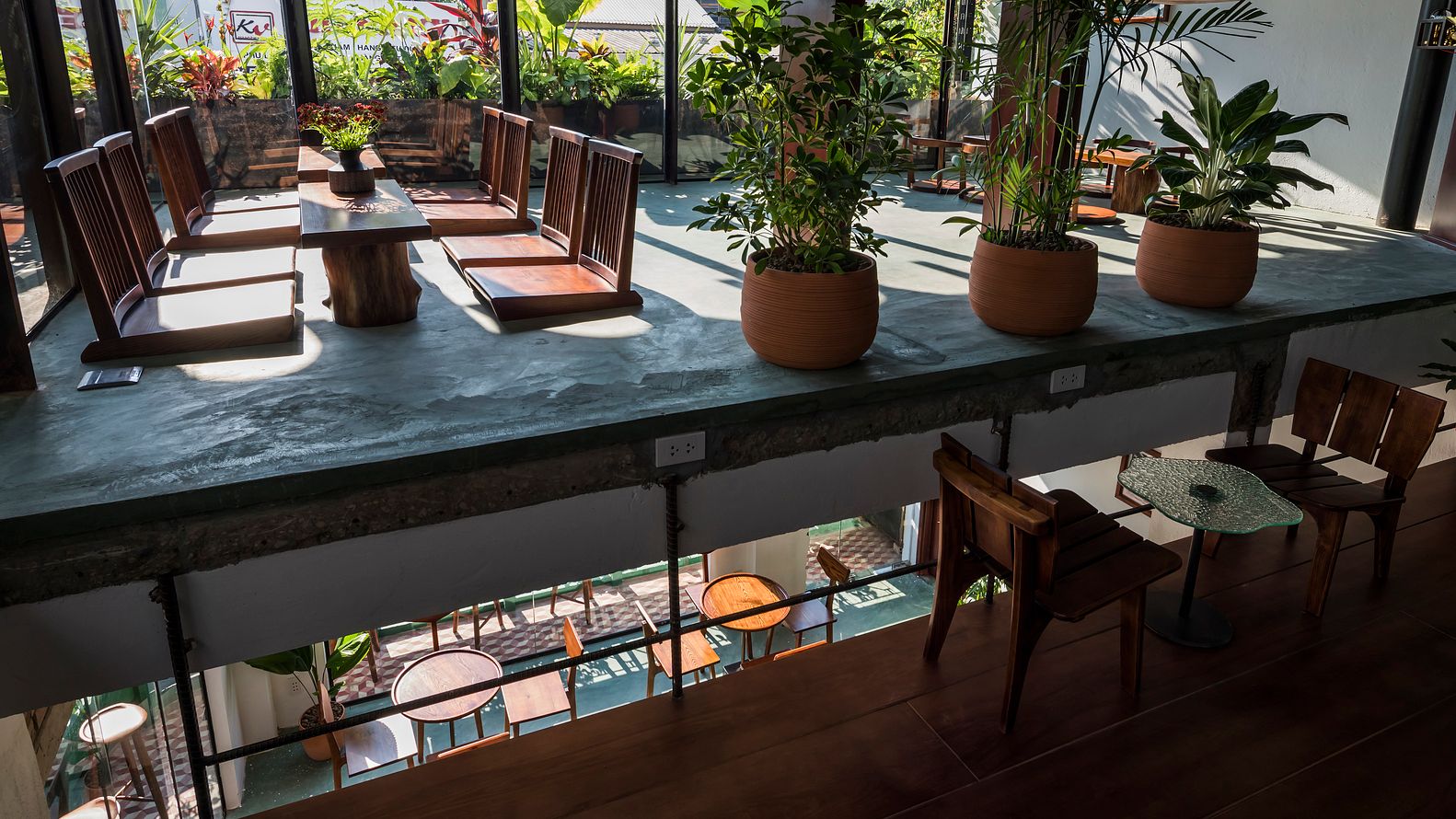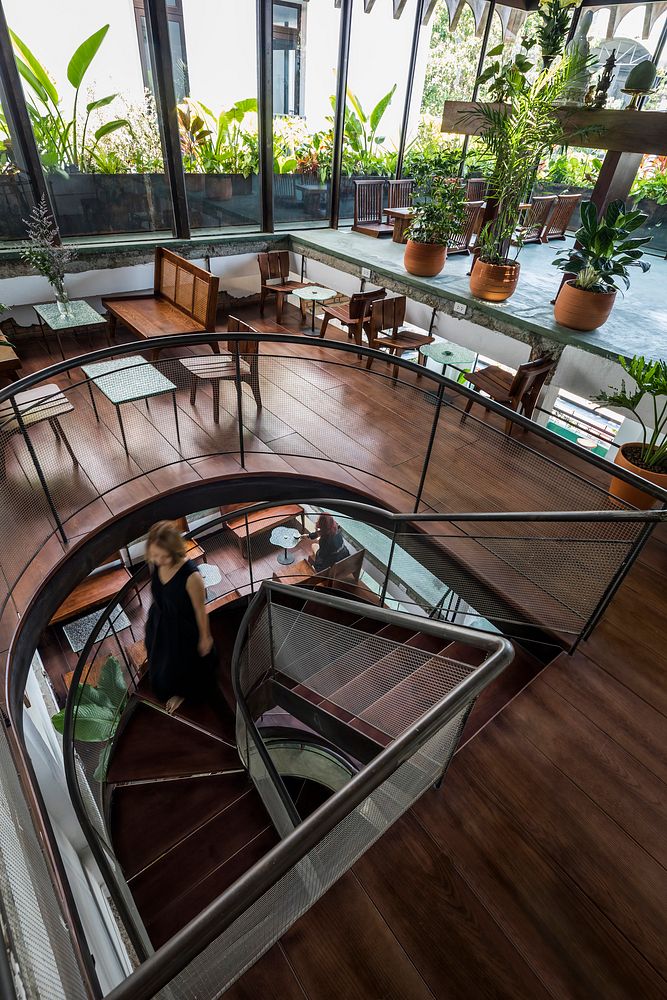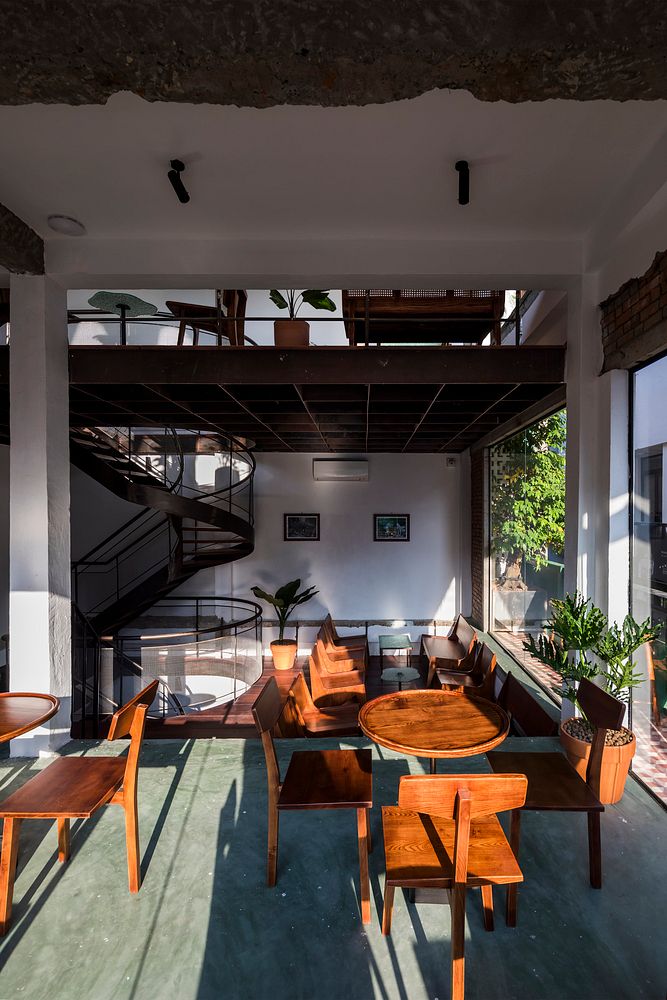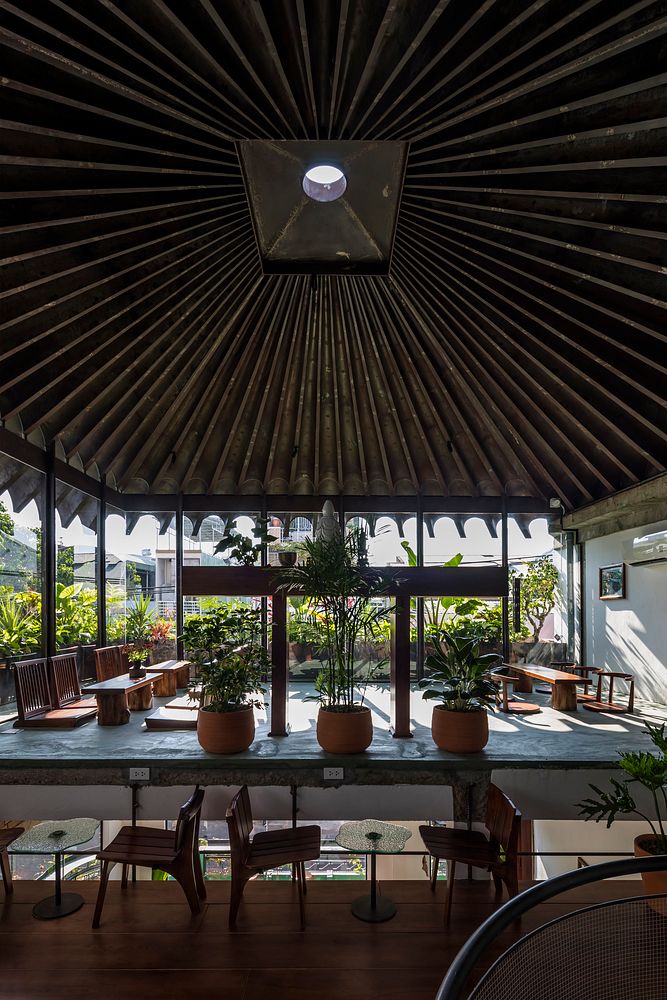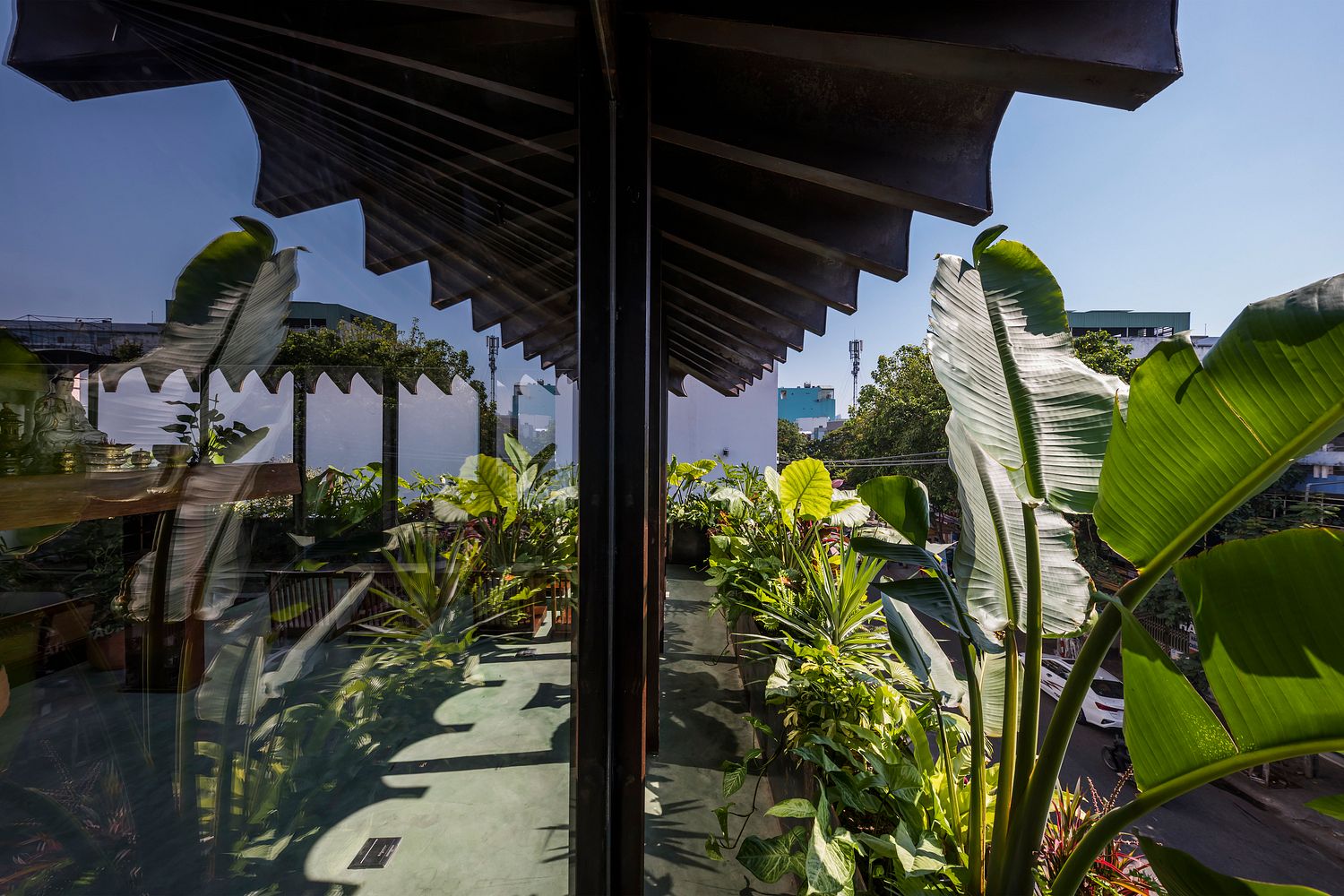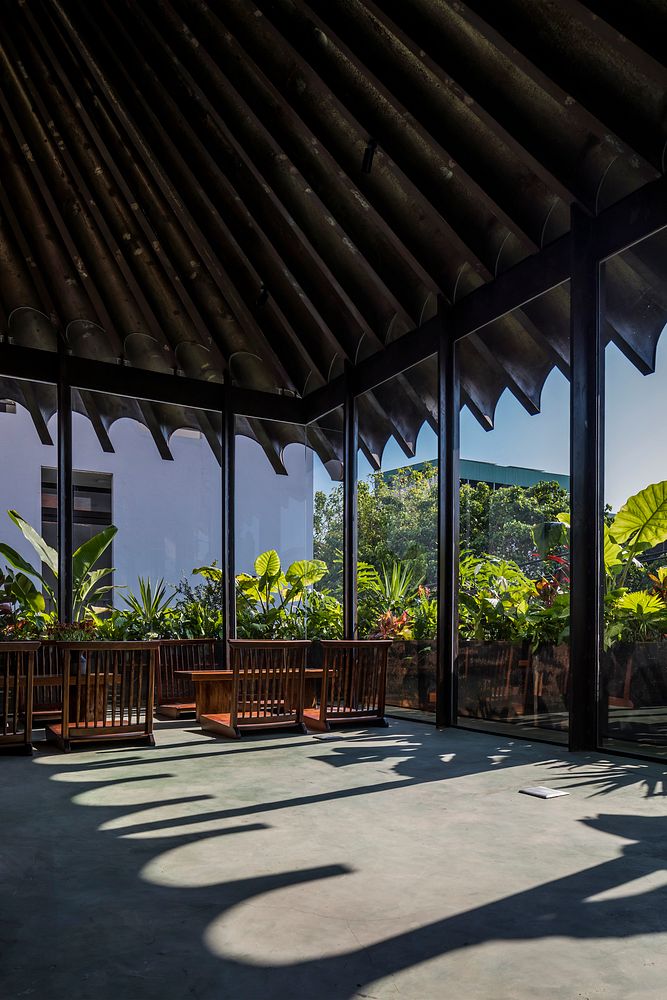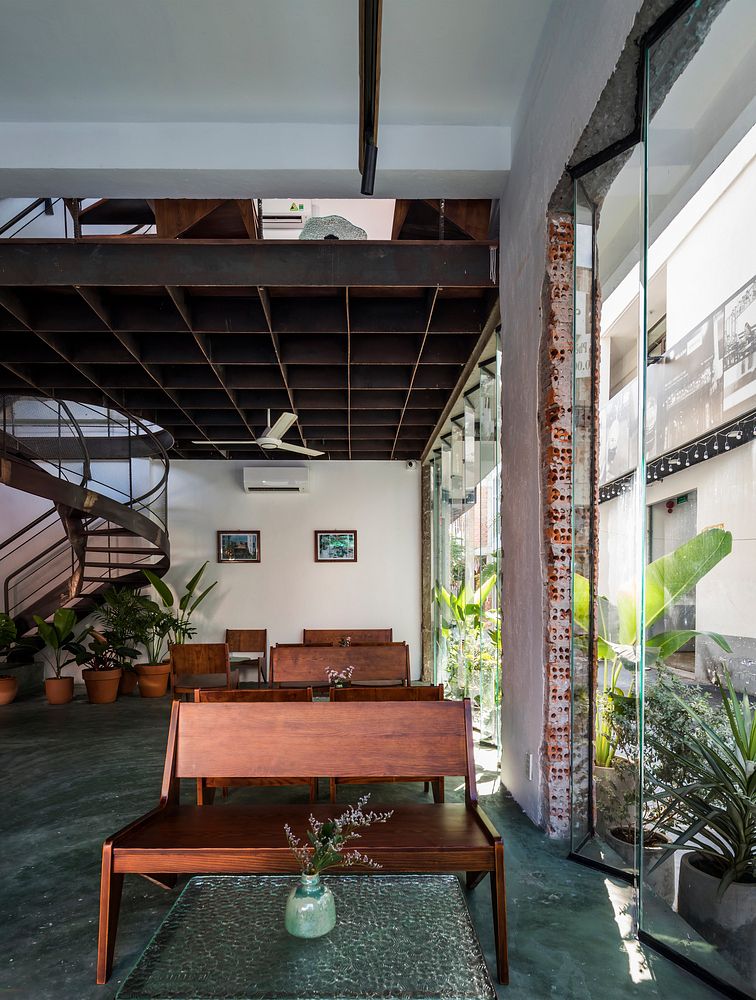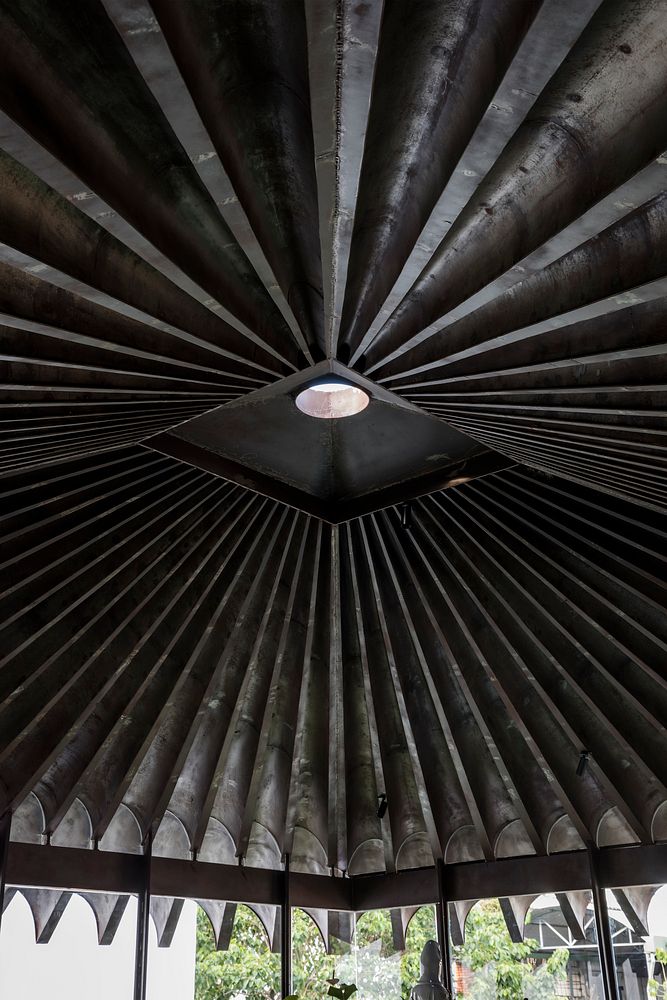 [Photos by Hiroyuki Oki via ArchDaily]