Apart from its lotus-inspired motifs and clean contemporary elements, Lotus House in Hue is also special as a rare example of Vietnamese architectural design that takes into consideration the needs of people with disabilities.
Based in a Hue neighborhood, the residential building was completed in 2018 and designed by Saigon-based architecture firm MW Archstudio. It accommodates three residents, Lien, who is in her 60s, and her parents, who are both in their 90s.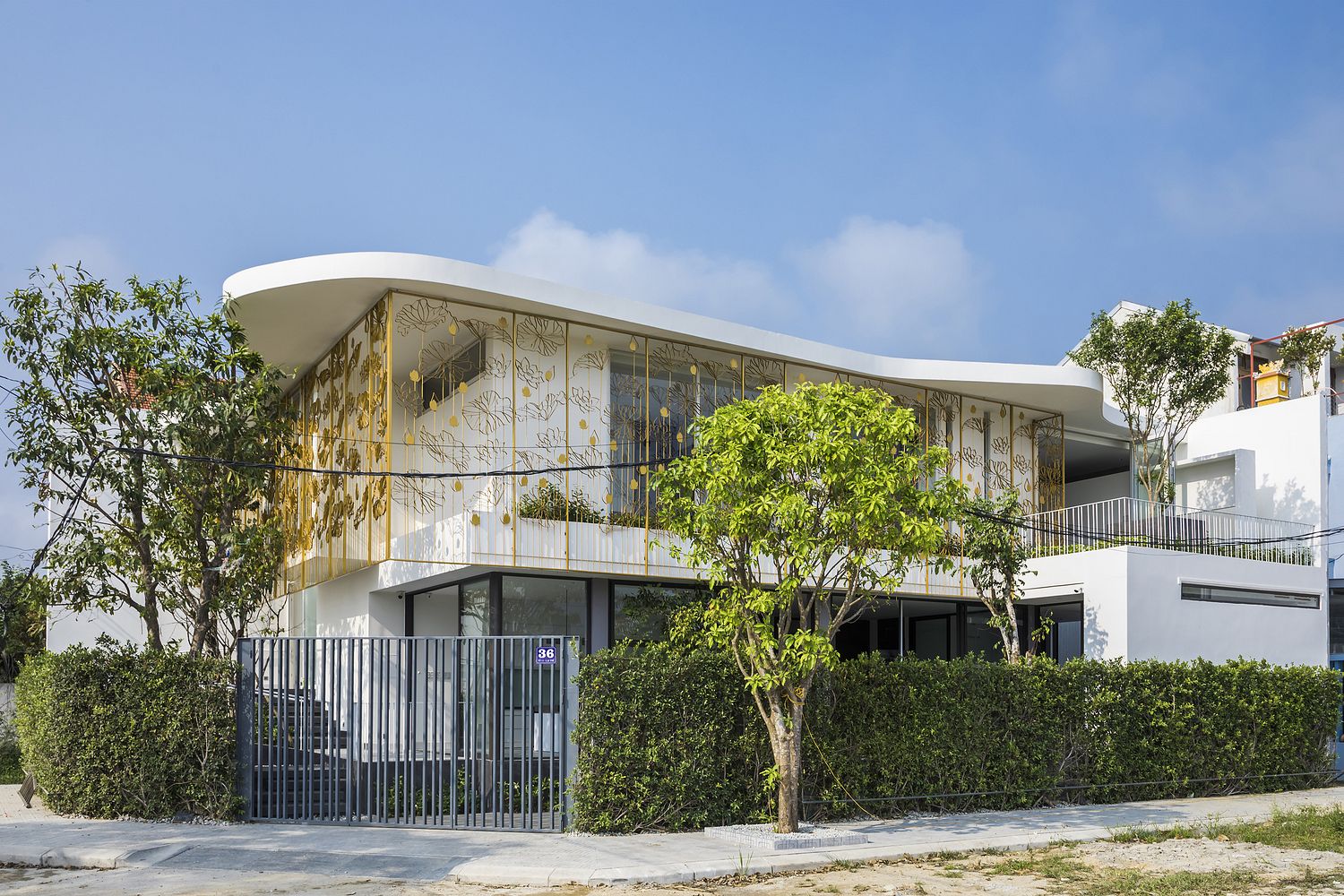 Lien has been wheelchair-bound since childhood and is now the main breadwinner of the household, working as a Japanese-language teacher for local students. Her disability presents a crucial point of consideration for the architects, who had to make the abode as accessible as possible.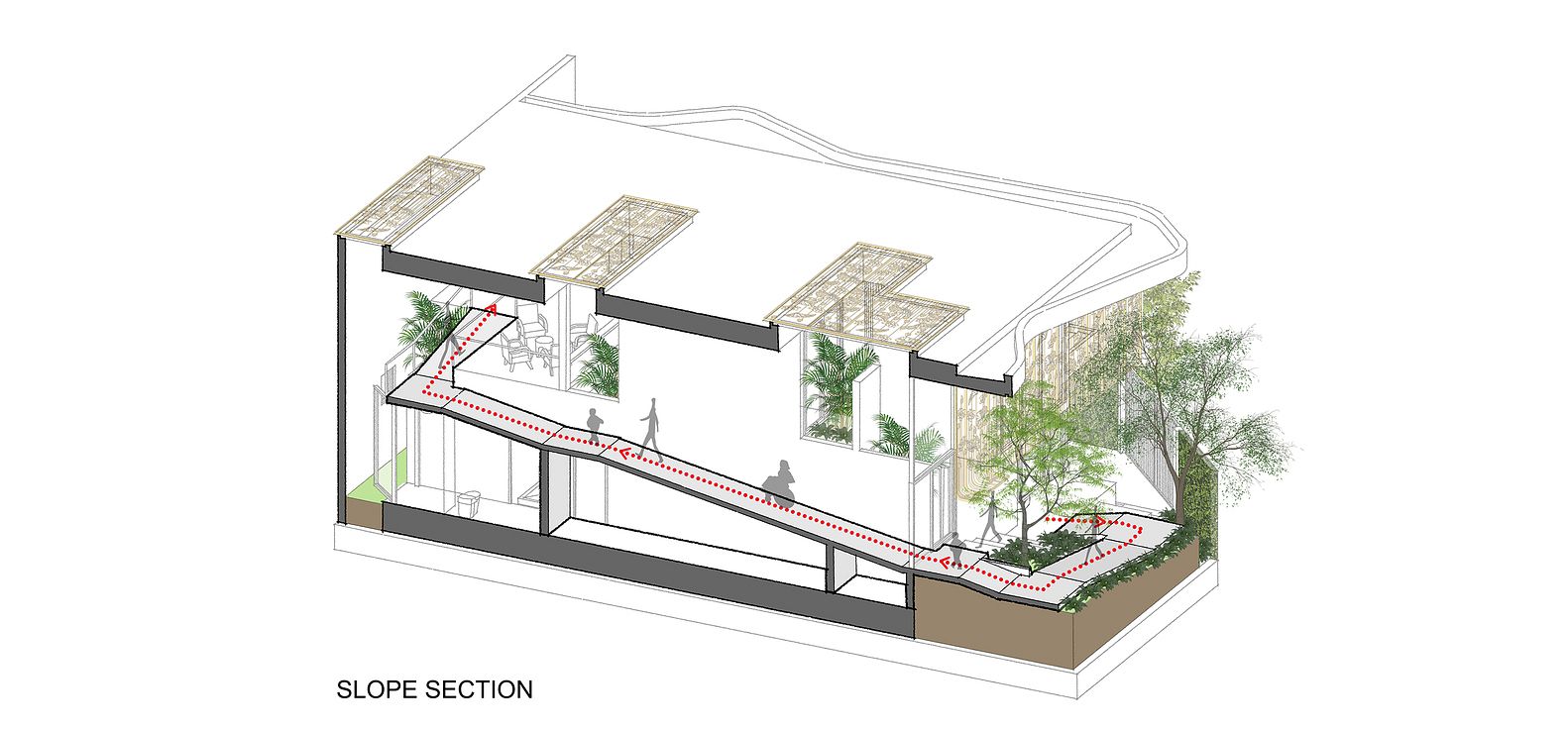 Lotus House, as a result, is a highly functional living space featuring ramps across floors, instead of stairs. To reach the upper floors, Lien travels up a slope, first passing through a small garden and then into a sheltered corridor. Apart from living quarters for the family members, the lot also houses classrooms so Lien can conduct her language lessons.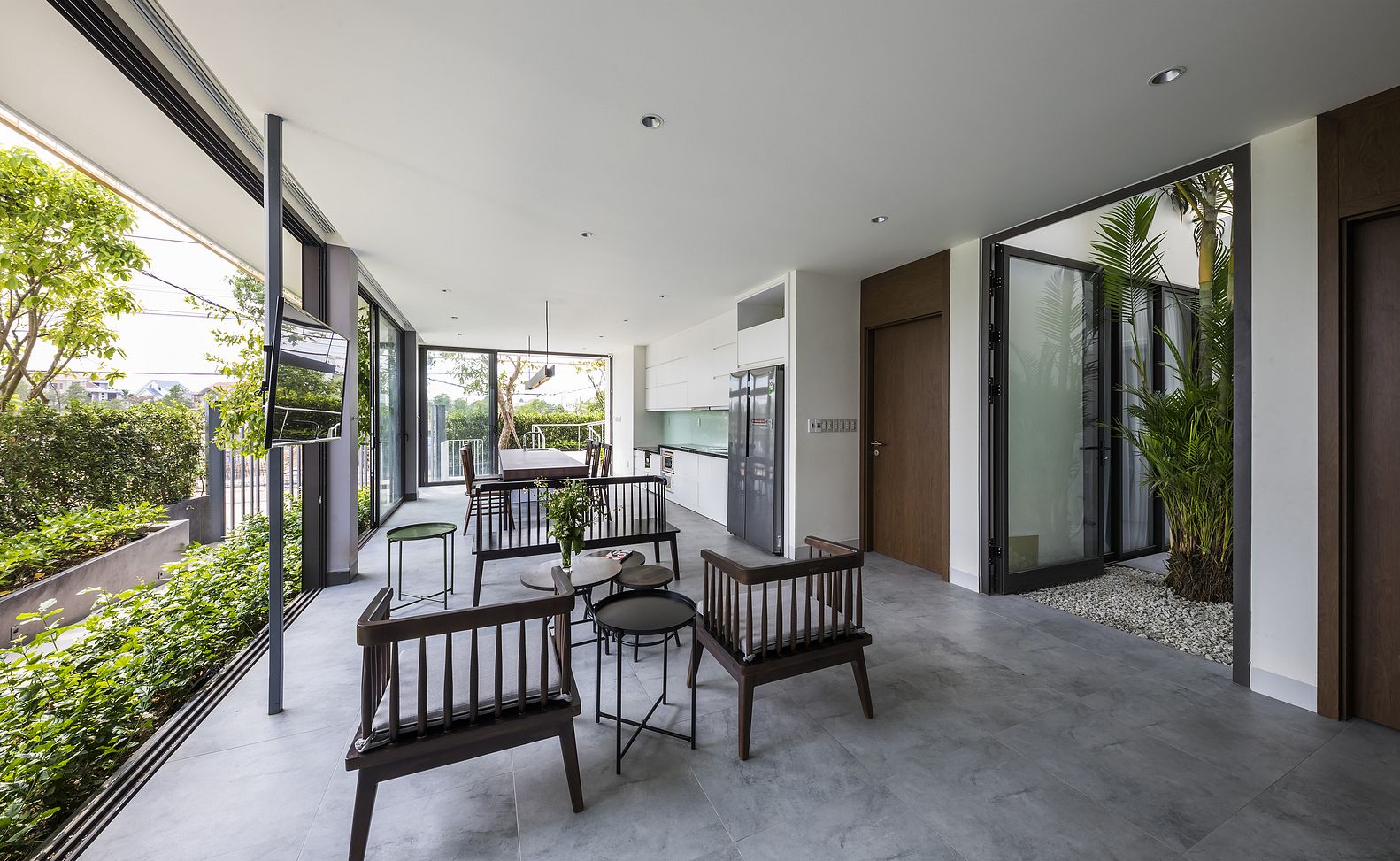 Most of the interior is characterized by simple furnishing in neutral tones, but the focal point of the design is a gold-painted metal grill that makes up its façade. The grill has patterns inspired by lotus flowers, buds and leaves — a nod to the owner's name, as Lien means "lotus" in Sino-Vietnamese.
Take a gander at Hue's Lotus House through the photos below: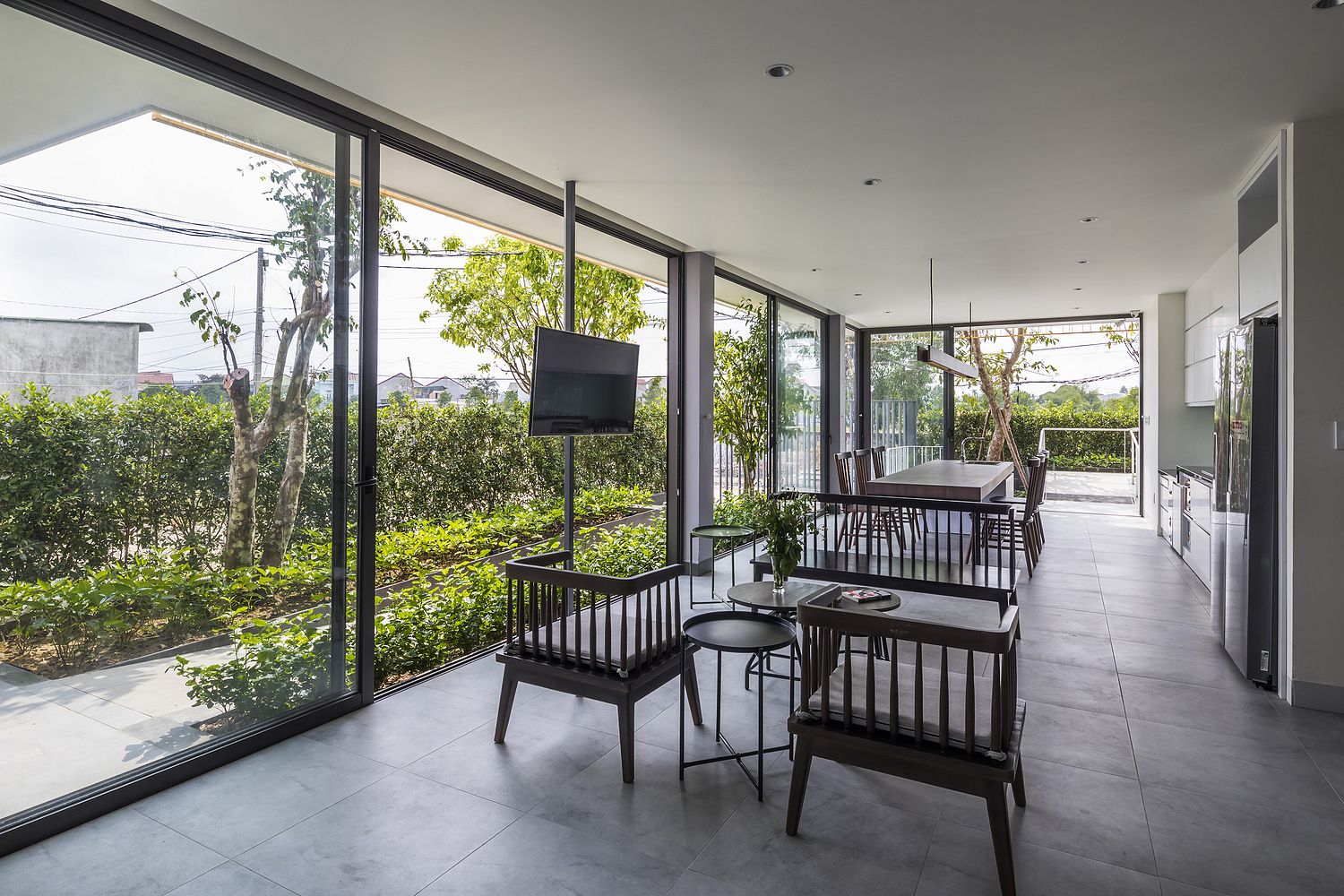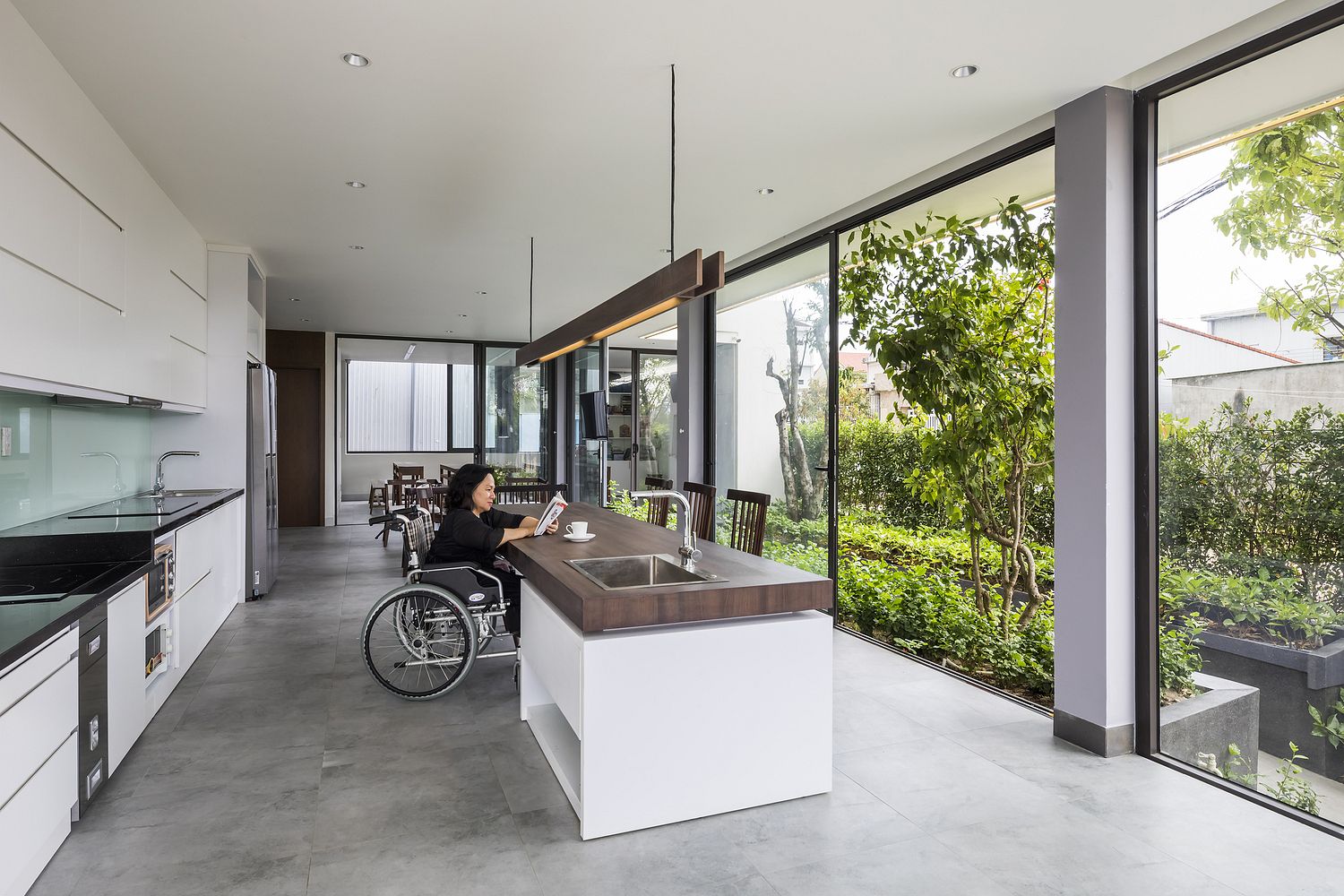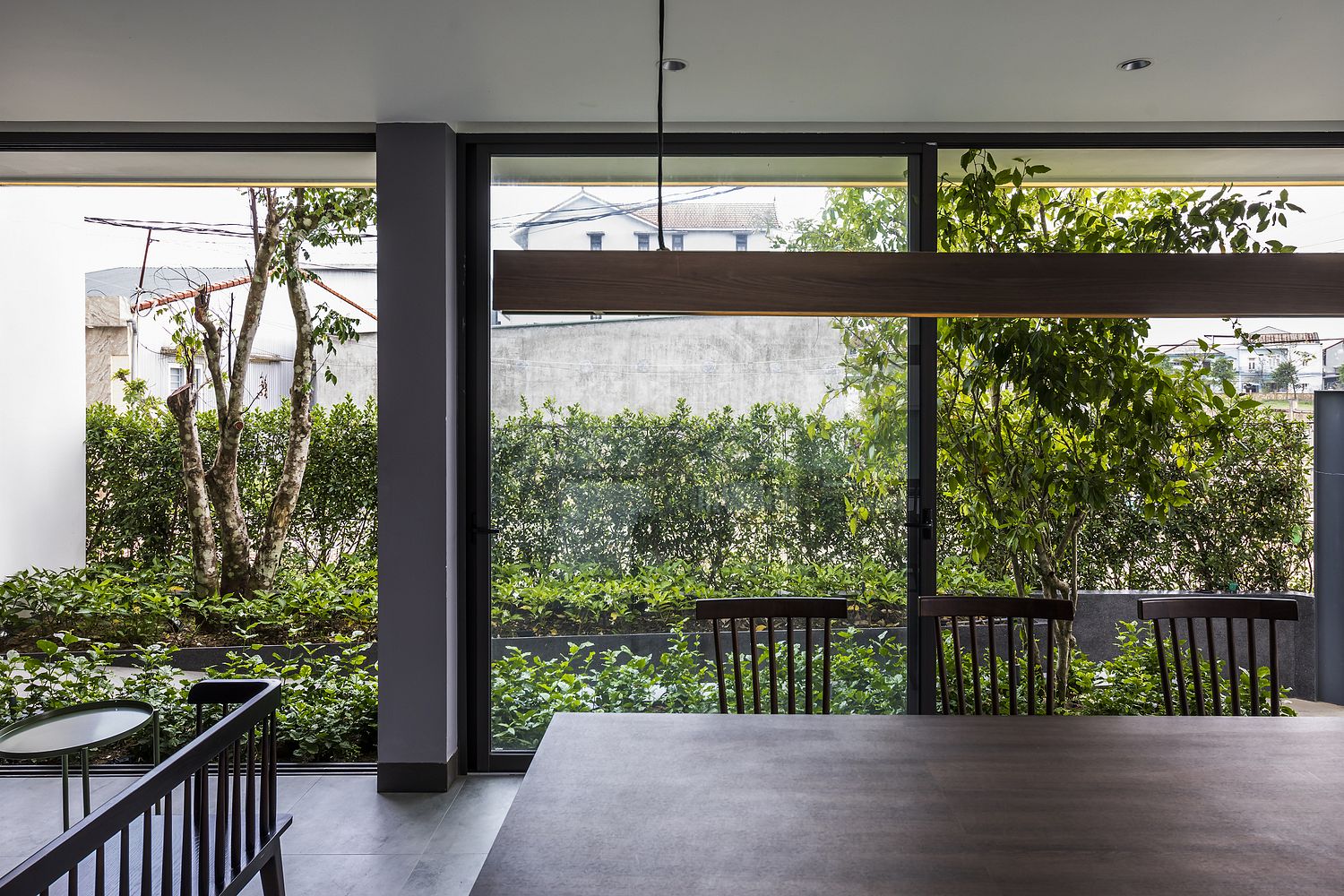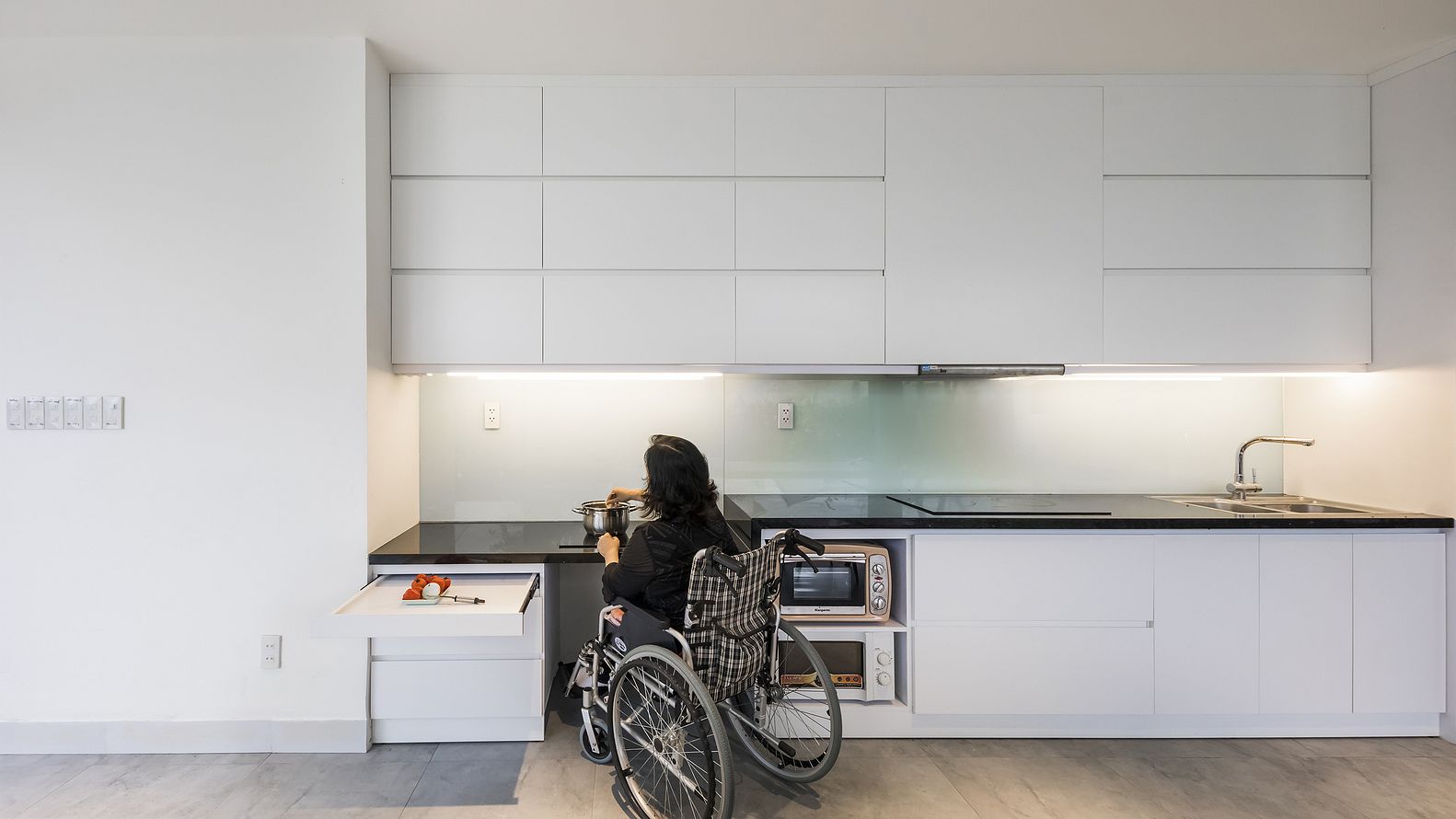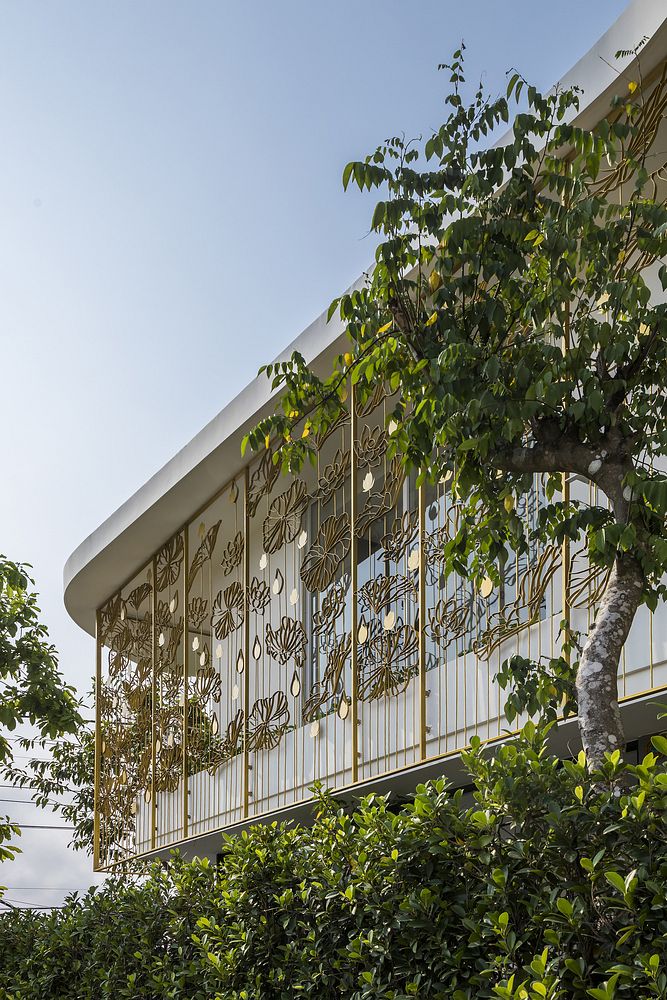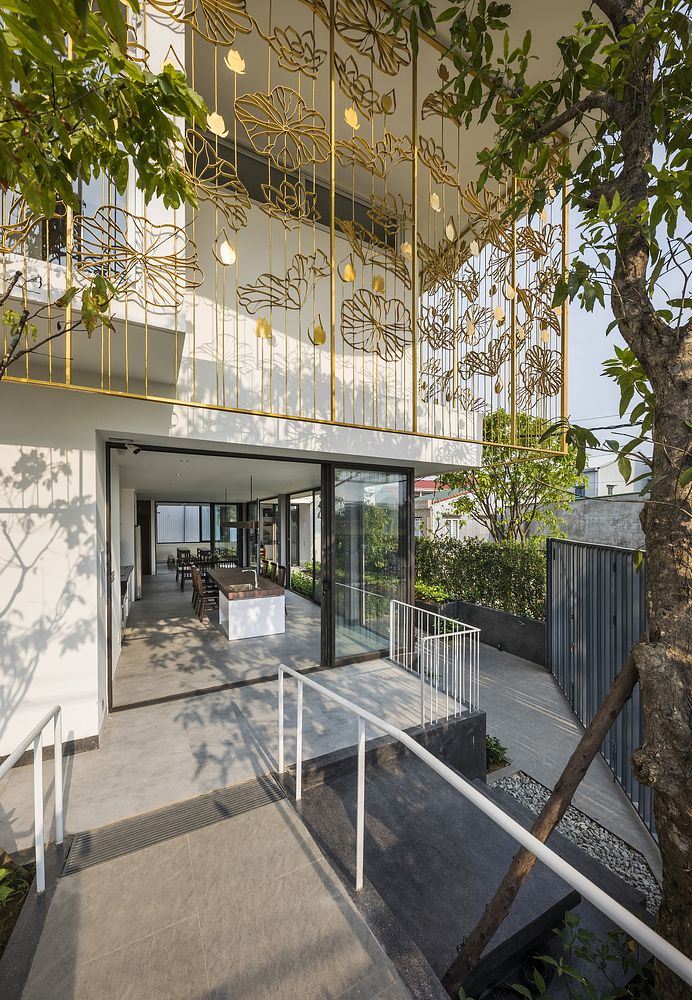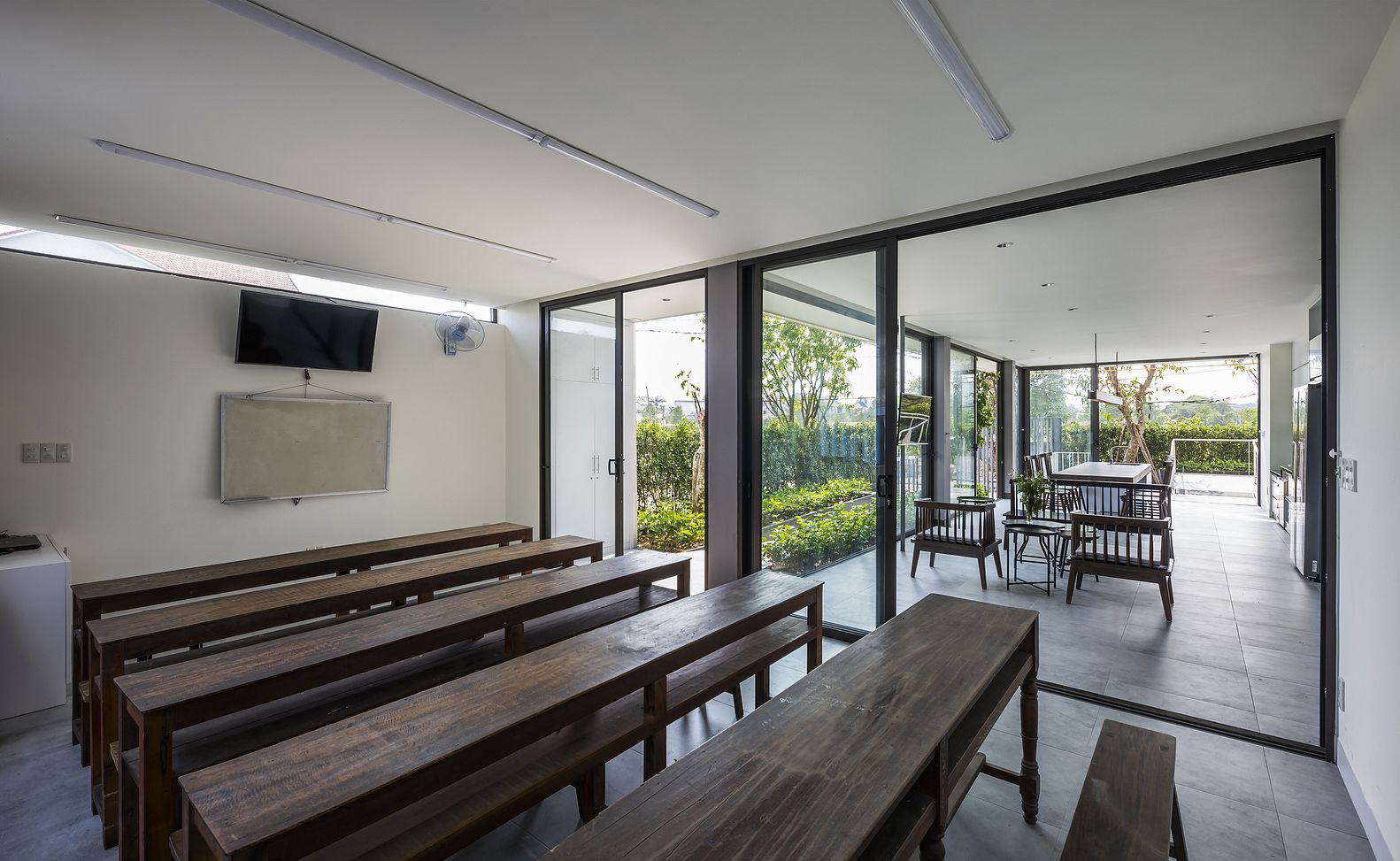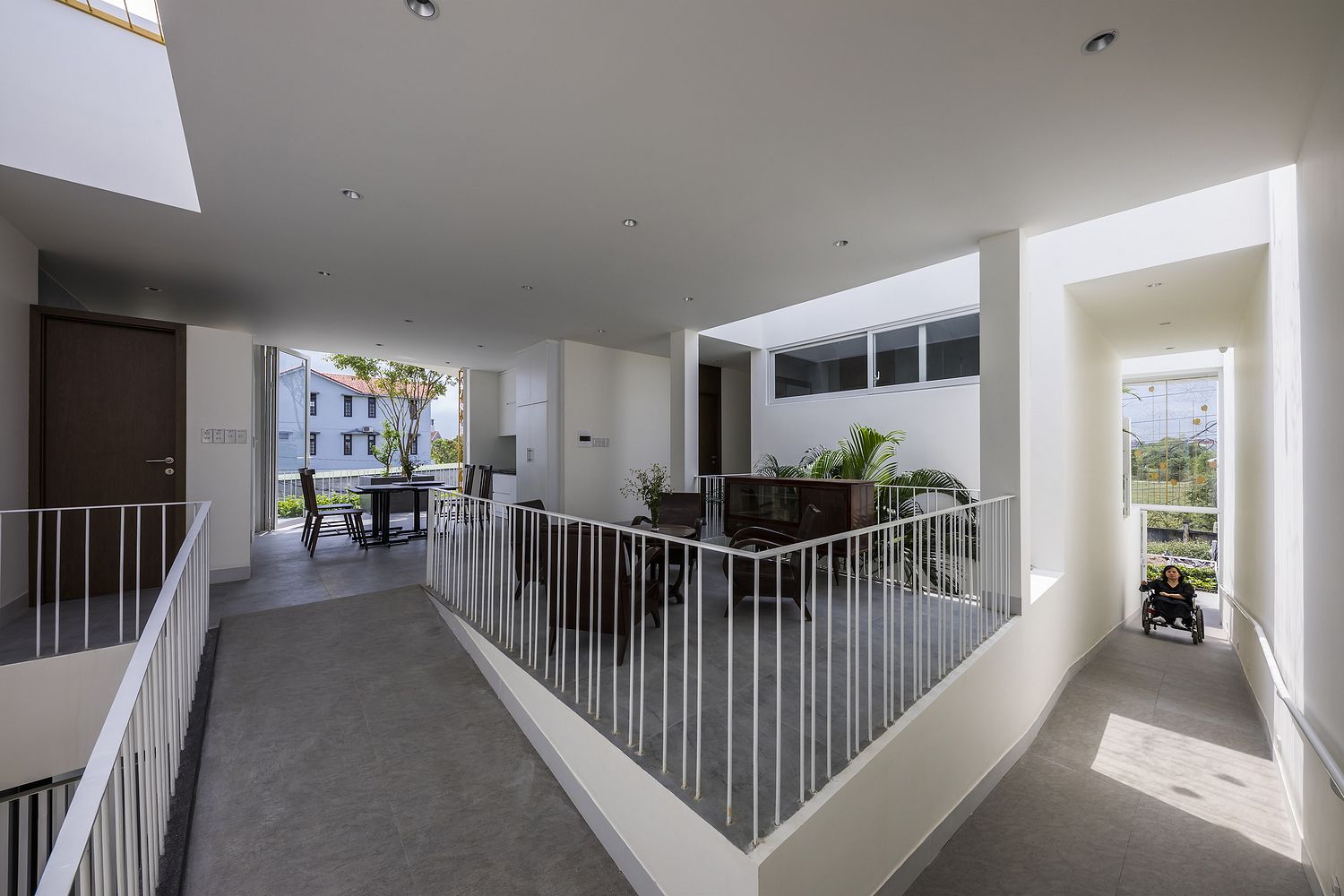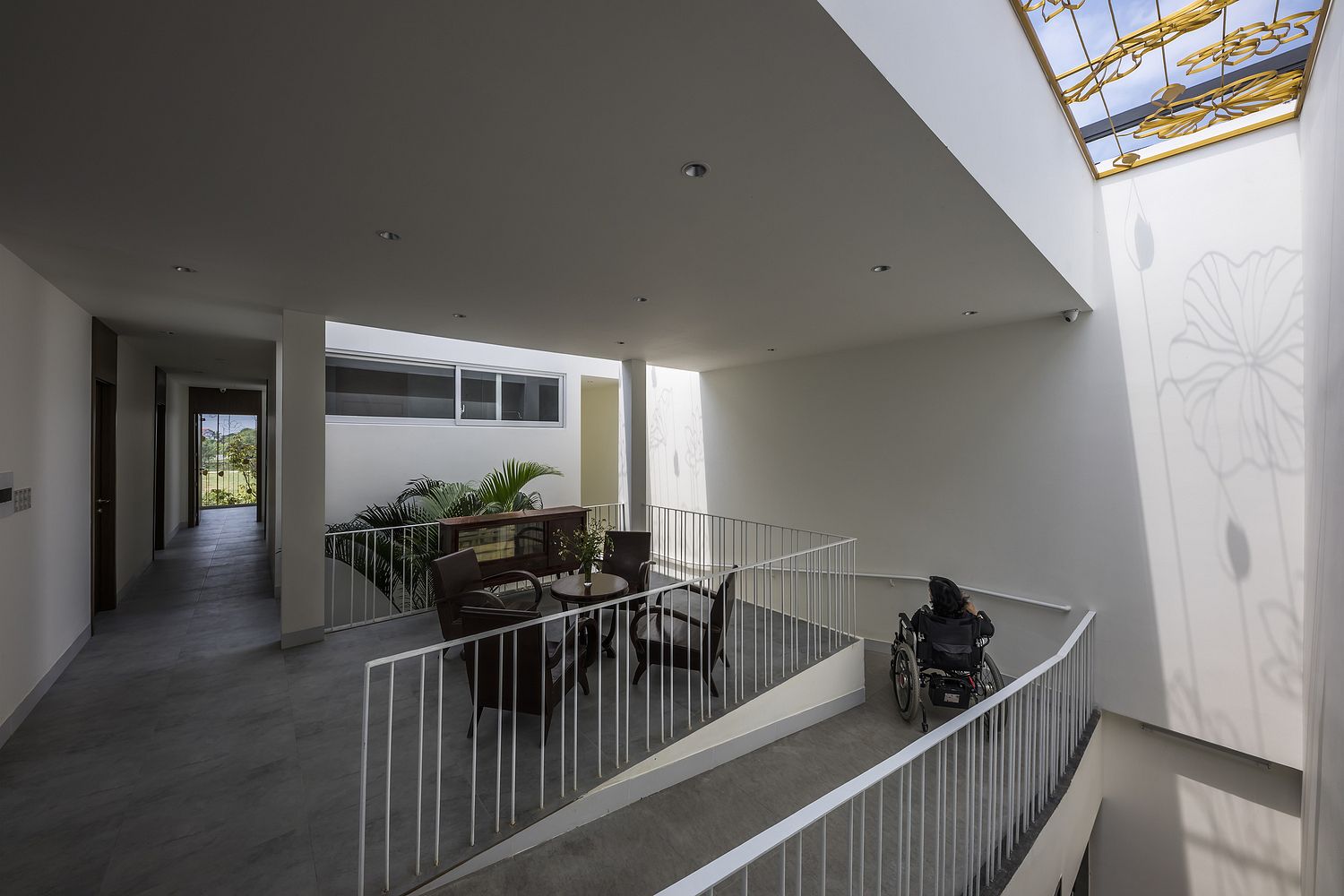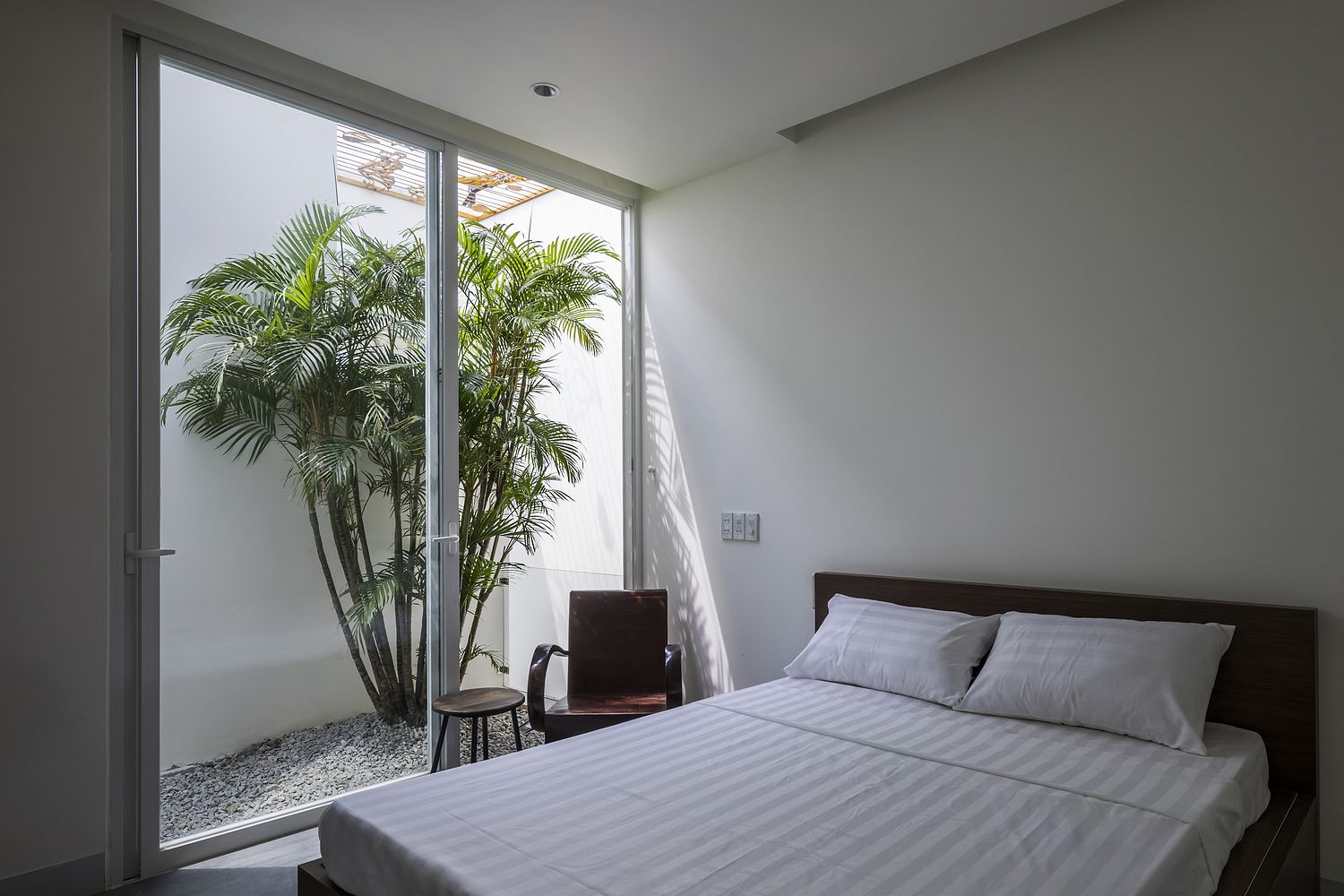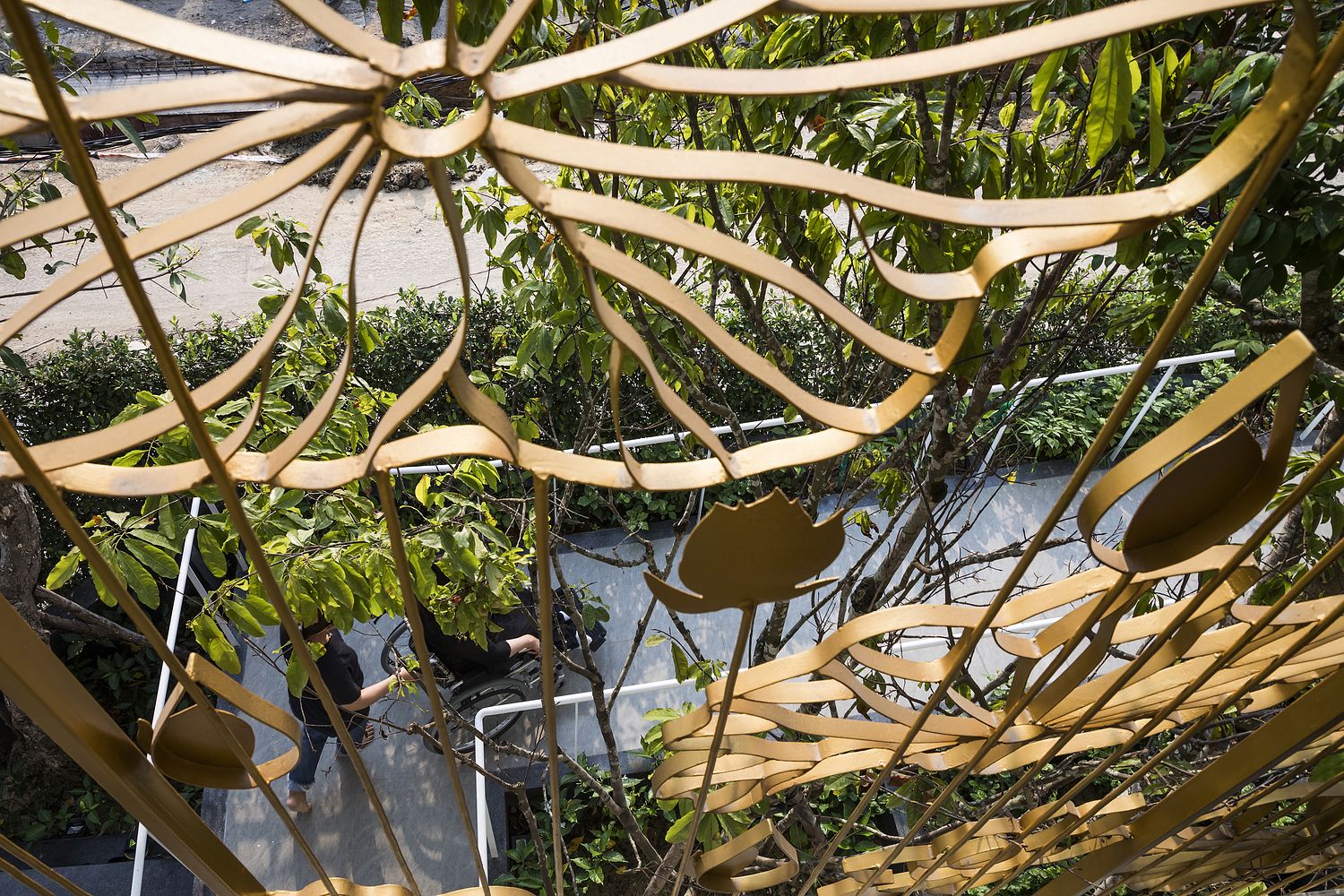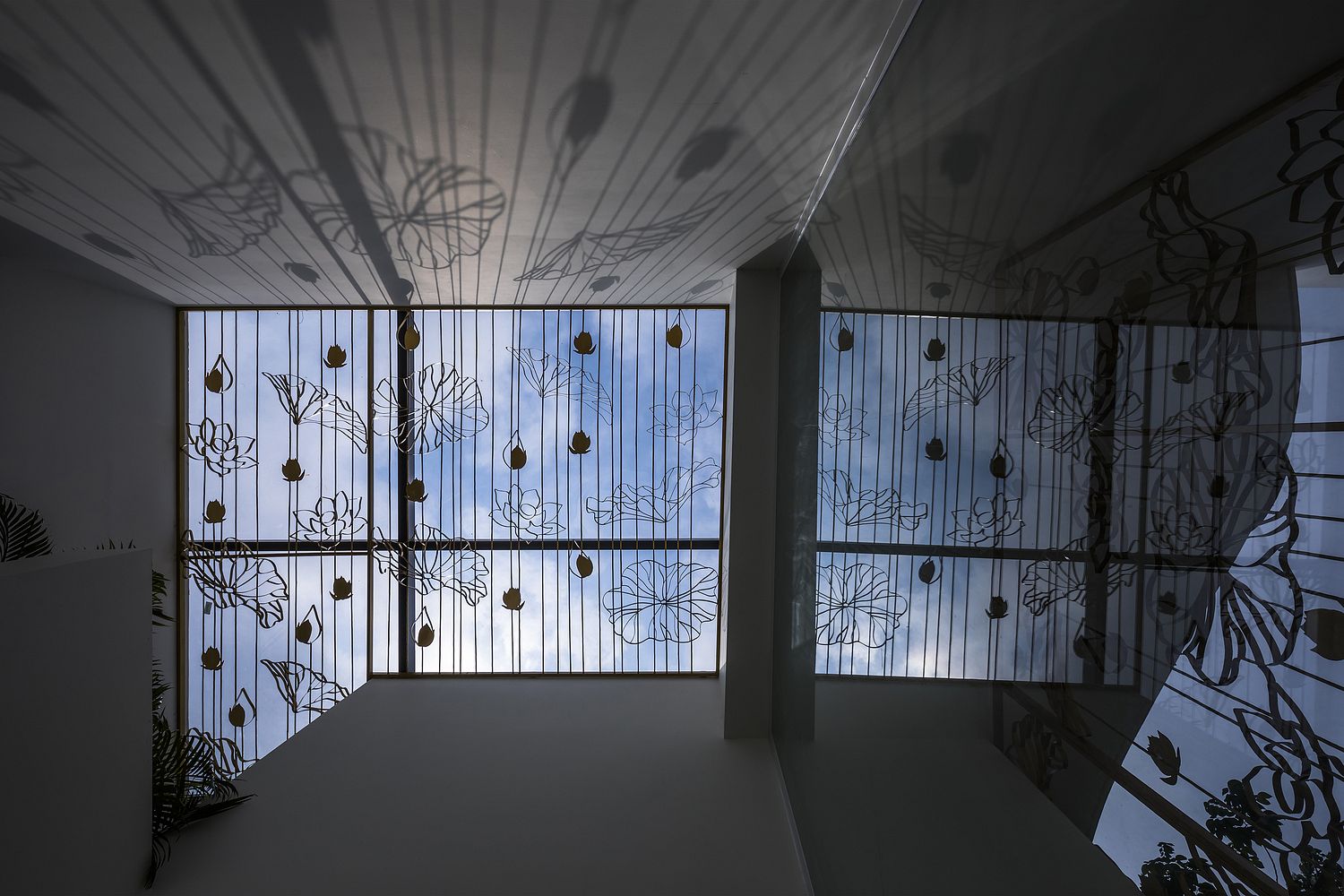 [Photos by Hiroyuki Oki via ArchDaily]