If children like your house design, you must be doing something right.
ArchDaily recently shared a home designed by Trung Tran Studio that was completed in the northwestern province of Son La back in 2015. It was created for a young couple who wanted a house which harked back to what they grew up in among the mountains. Built on a gentle hillside, the plot features numerous trees, as well as small rocky outcrops.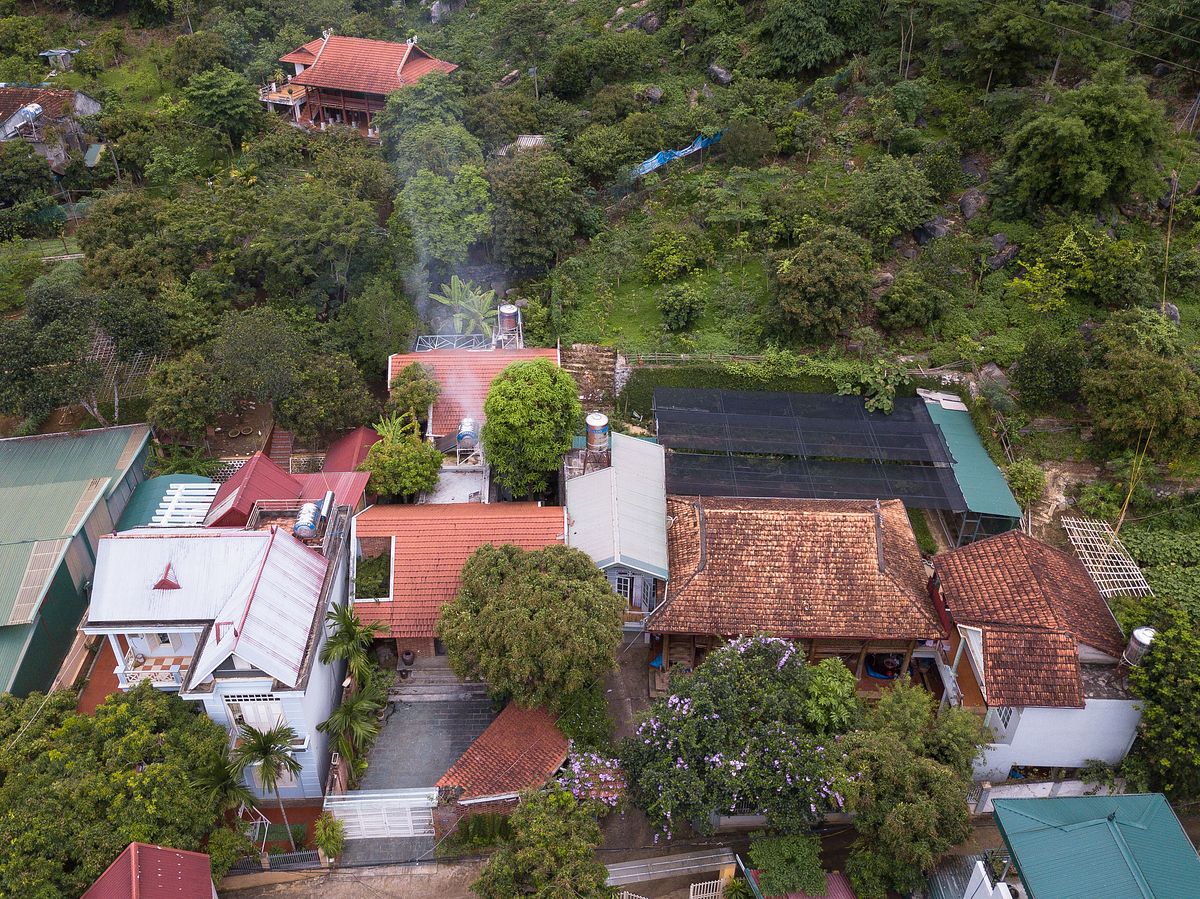 The house is just one story, with the structure gradually rising toward the back of the property, while it was designed to avoid requiring any trees to be removed.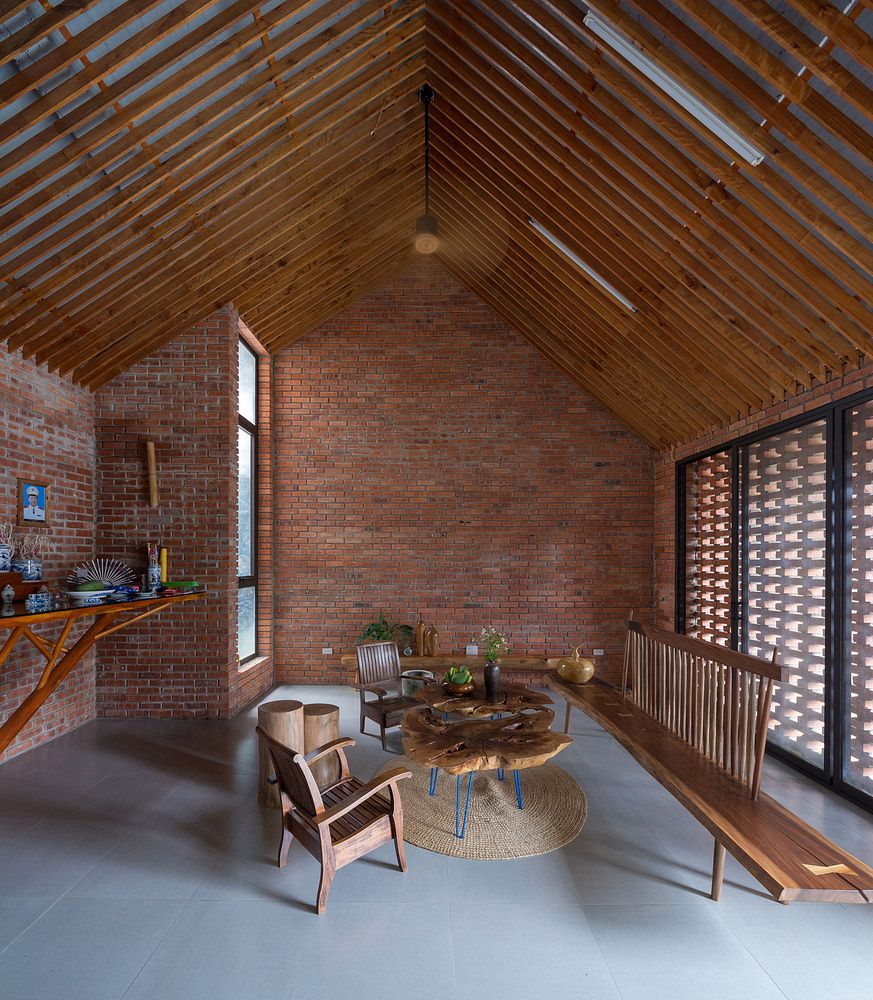 An outdoor paved yard for parking leads into an entrance hall, as well as an open kitchen and dining area, while three bedrooms are separated from the common spaces. The bedroom windows open onto gardens, while a playground in the back was designed for the couple's children.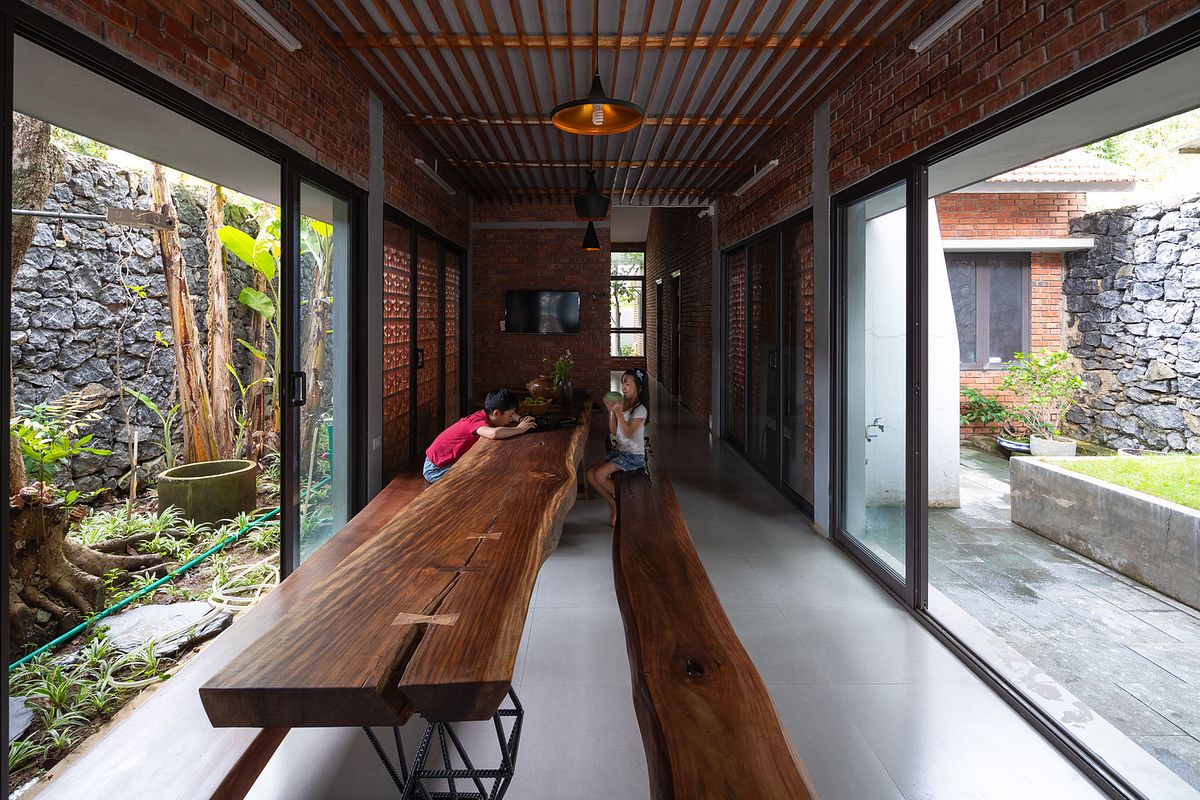 Fencing on either side of the house consist of dark black stone, while the home itself is made out of red brick and red tile, in a visual reference to traditional buildings in the area.
Check out this airy, comfortable Son La abode below: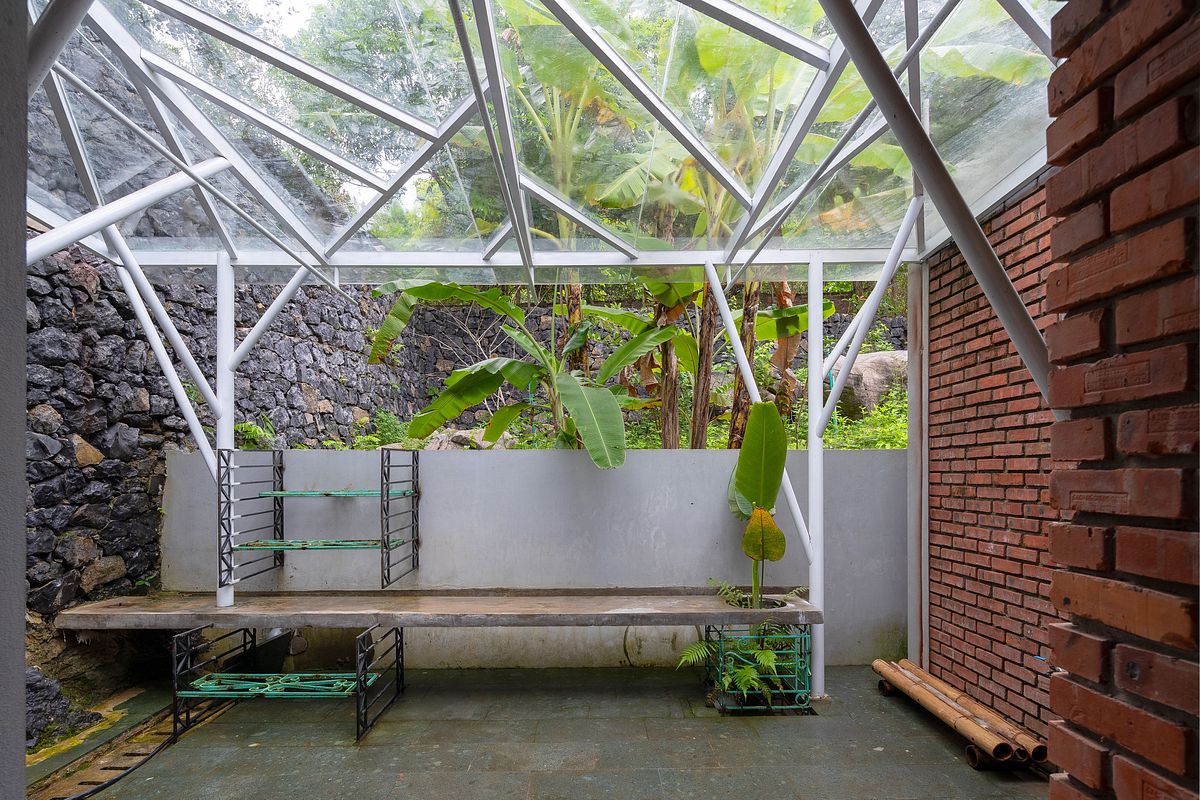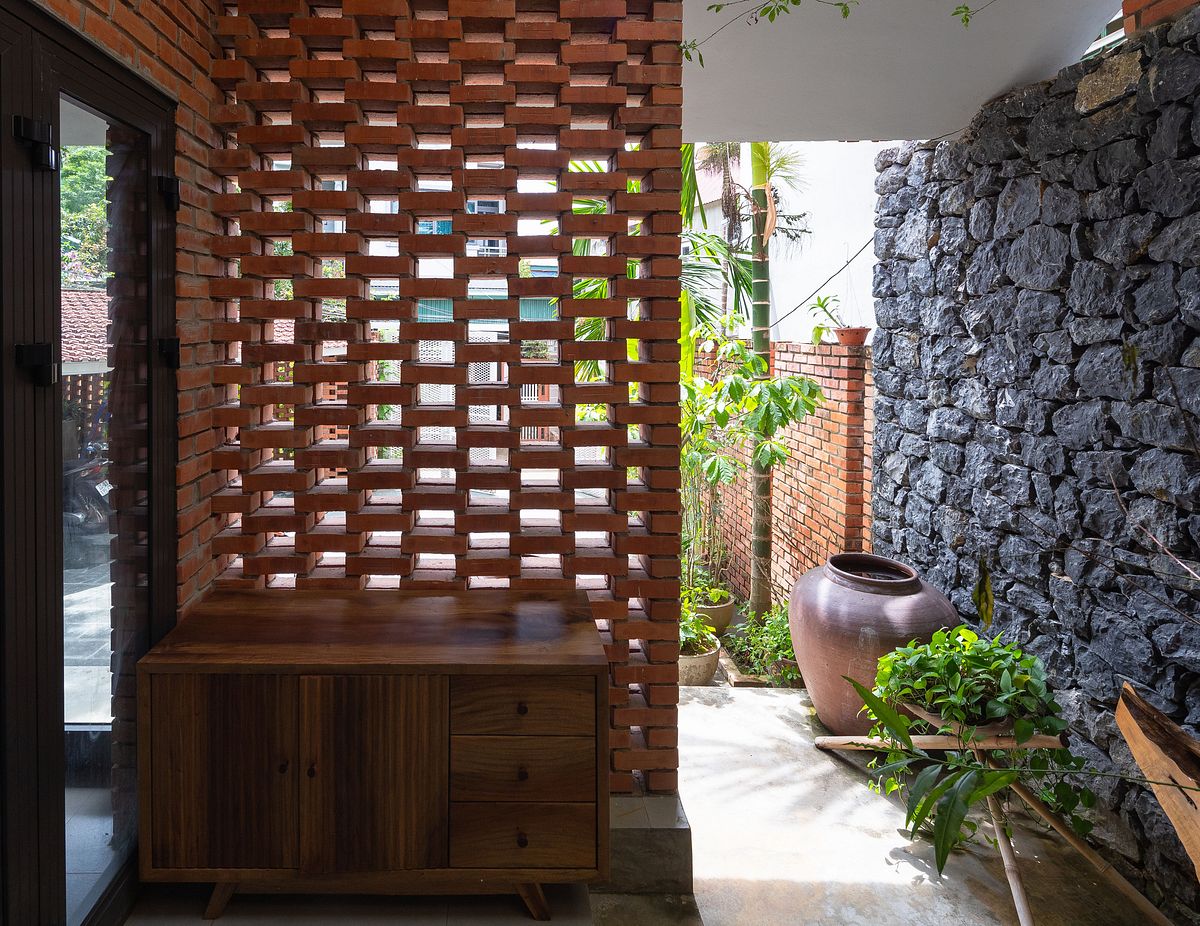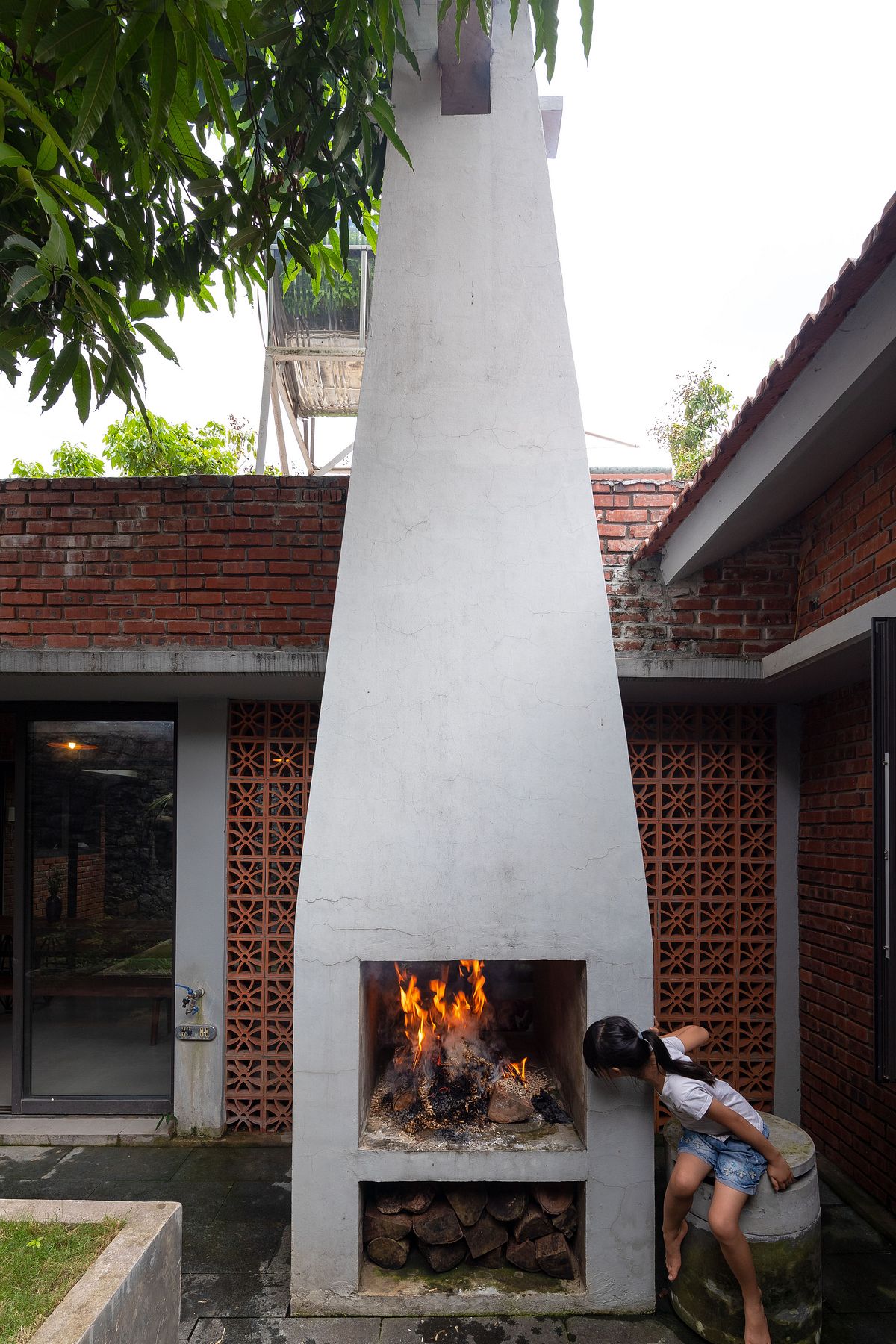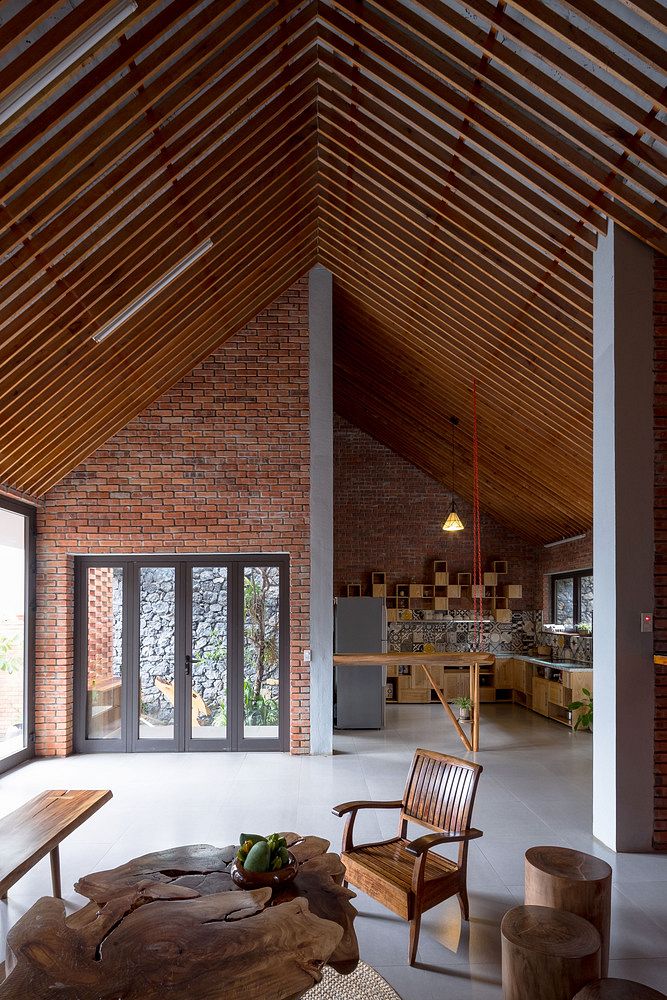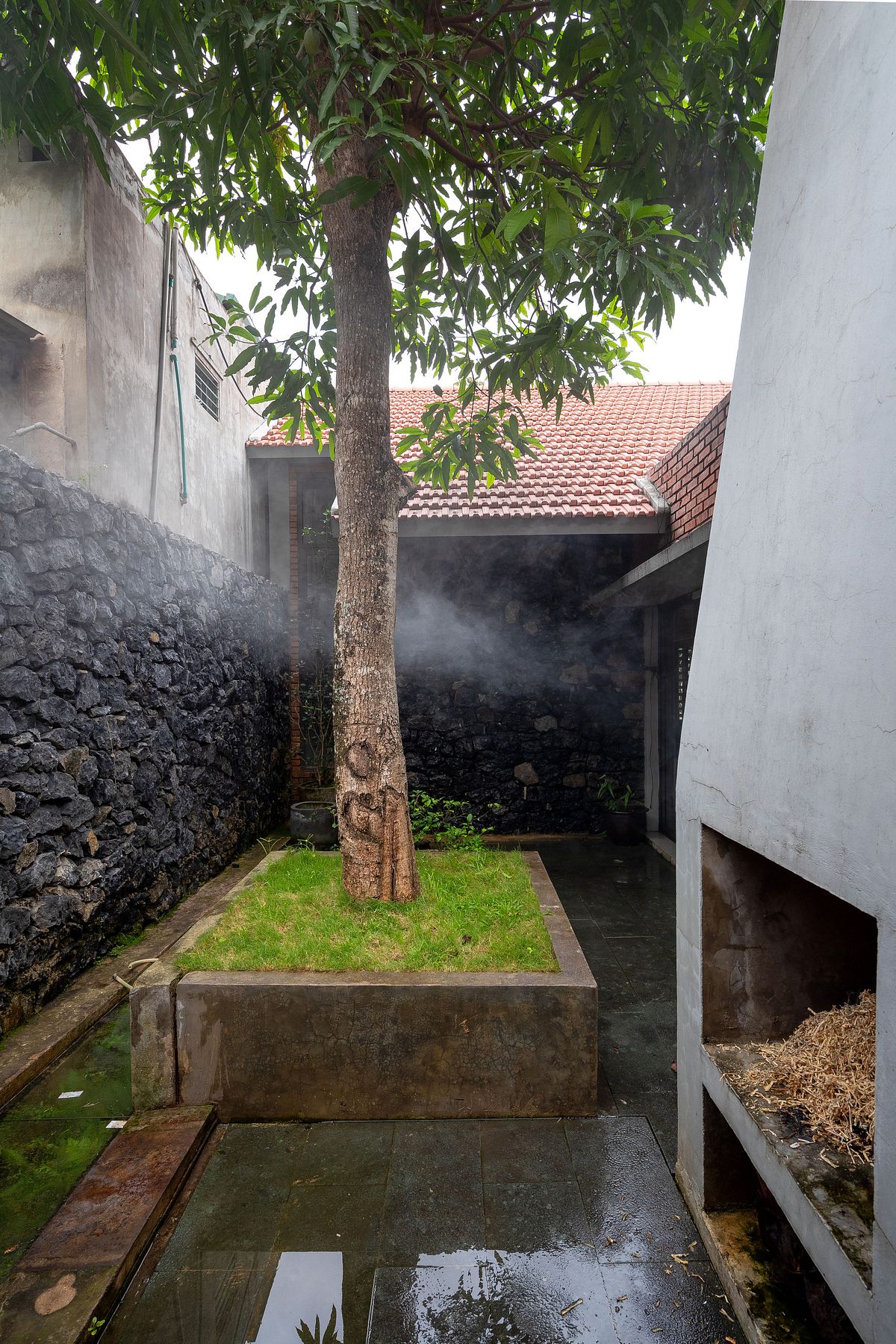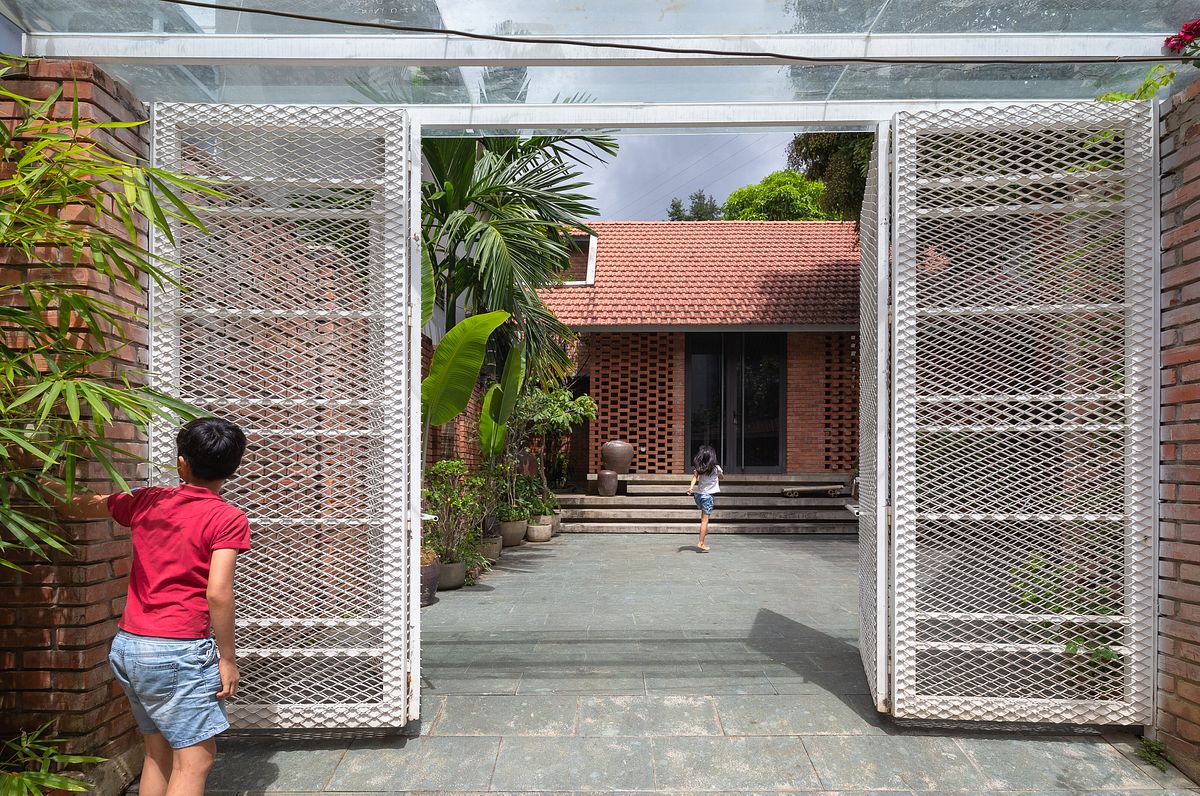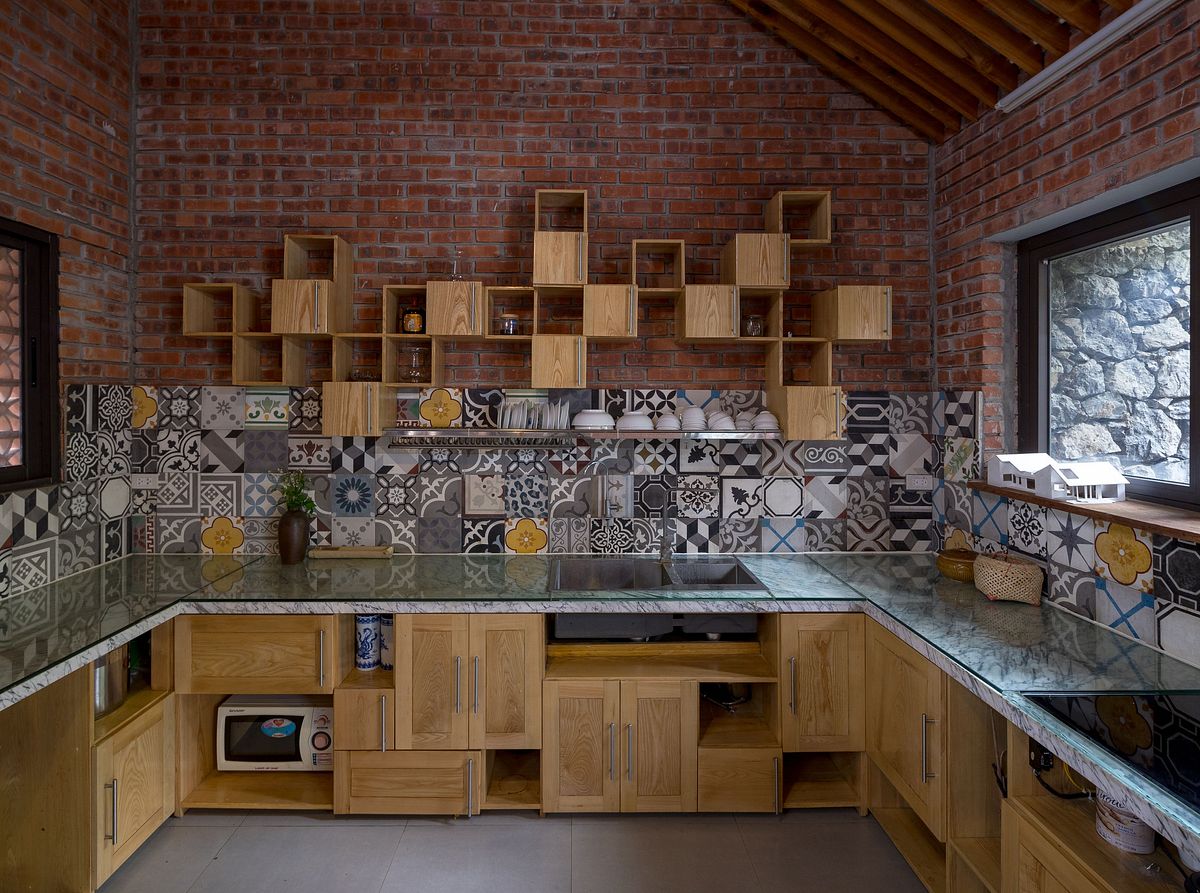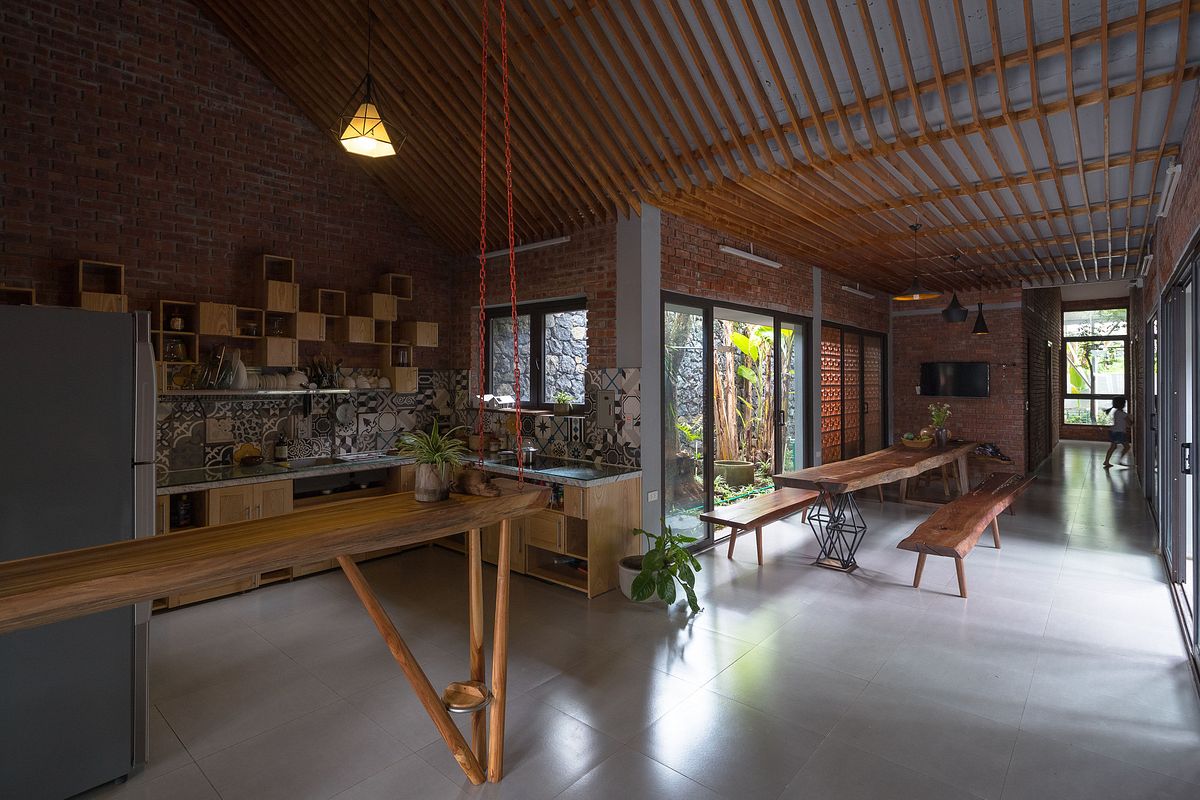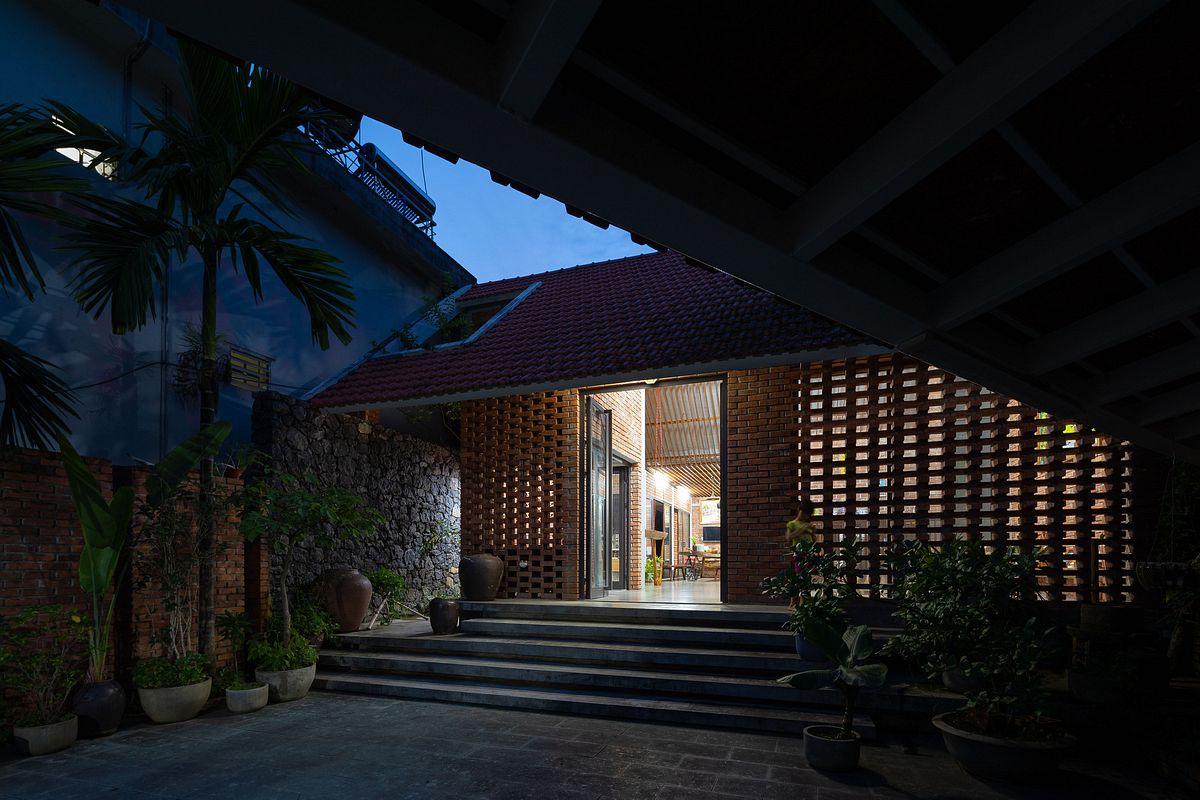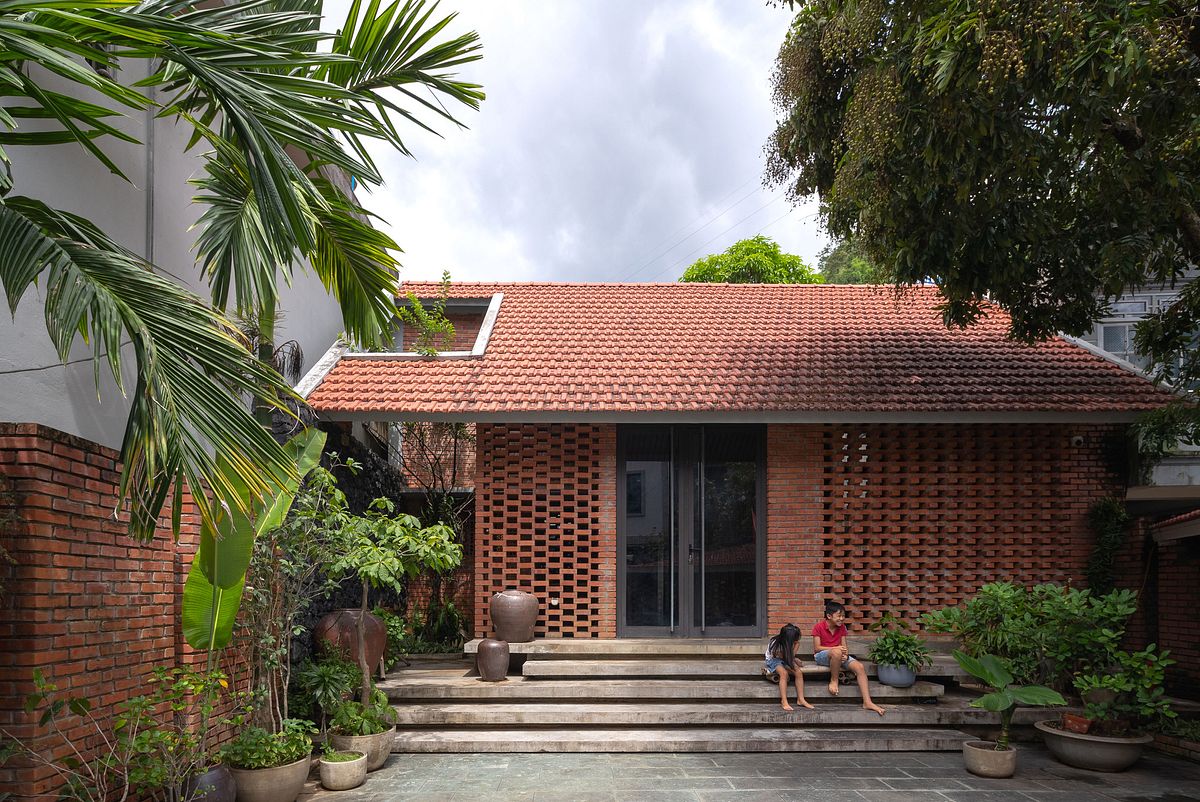 [Photos by Triệu Chiến via ArchDaily.]