Birds sleep in nests in trees, and humans relax with coffee in houses and shops. But what if the two were mixed?
The newest outlet of September aims to tell the story of "The Wind and the Nest." Vietnam-based architects Red5 were tasked with evoking fall winds rustling through the limbs of a tree holding a bird's nest for the second location of the fledgling coffee chain. The District 4 shop was built by connecting two conventional tube houses and transforming the interiors entirely.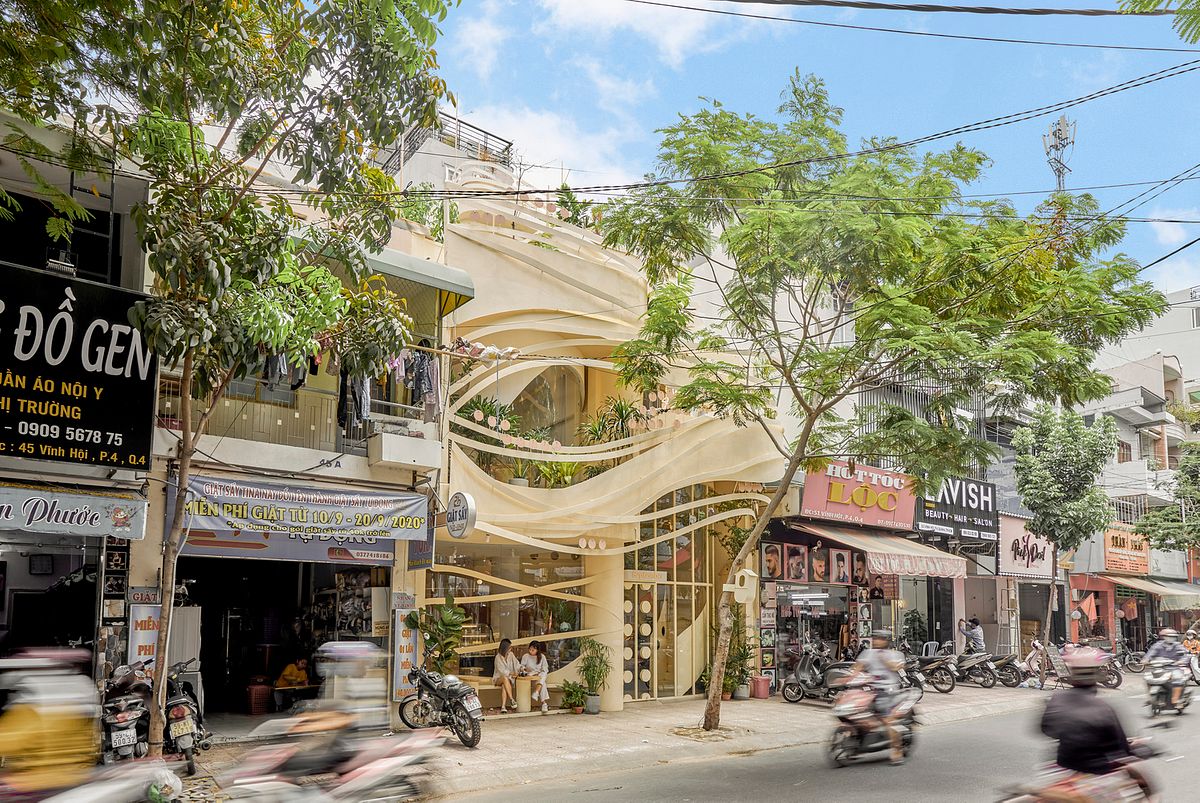 The facade's looping steel elements call to mind a loosely constructed birds nest, while the many curved walls and banisters, as well as the furniture inside, channel the feeling of a gentle fall breeze whisking through the many nooks. A pebbled floor on the ground level suggests a transition from the outdoors to indoors, complemented by a variety of lush plants. The second and third floors feature a variety of different rooms and corners that accommodate groups of differing sizes. A verdant rooftop allows guests a peaceful view of the chaos on the streets.
Have a look below: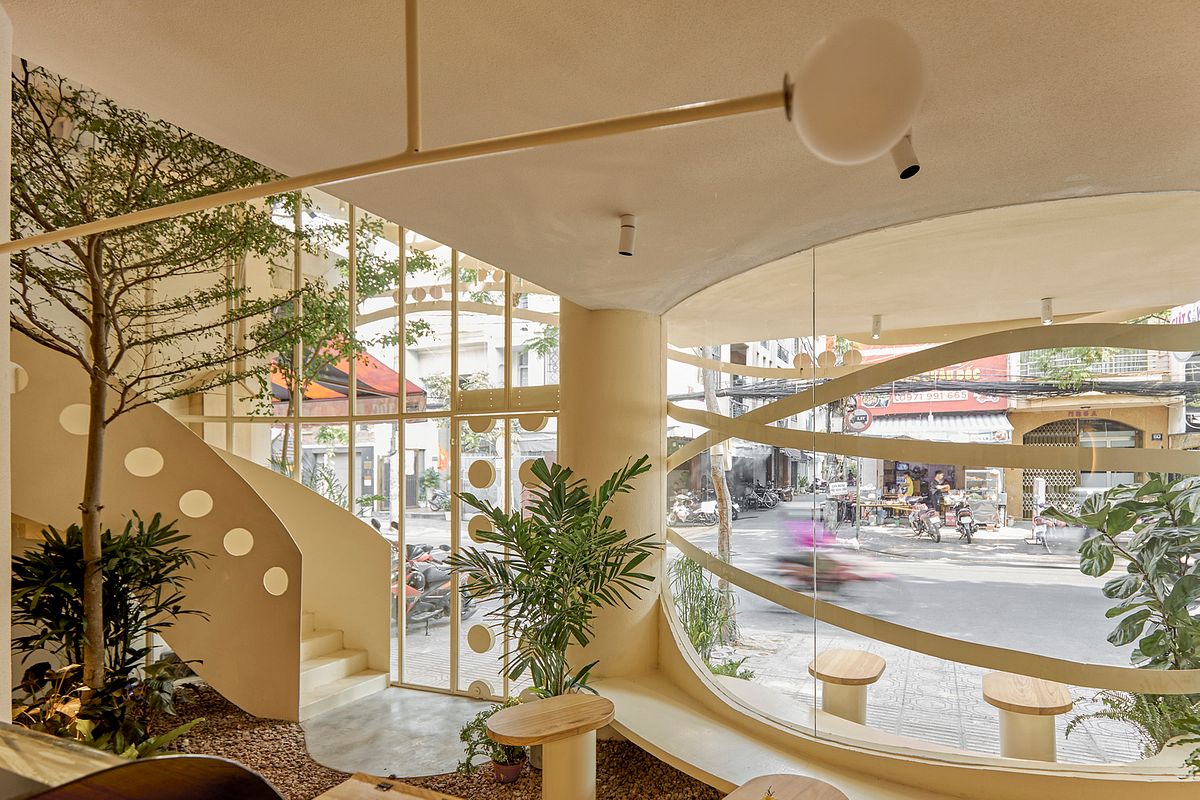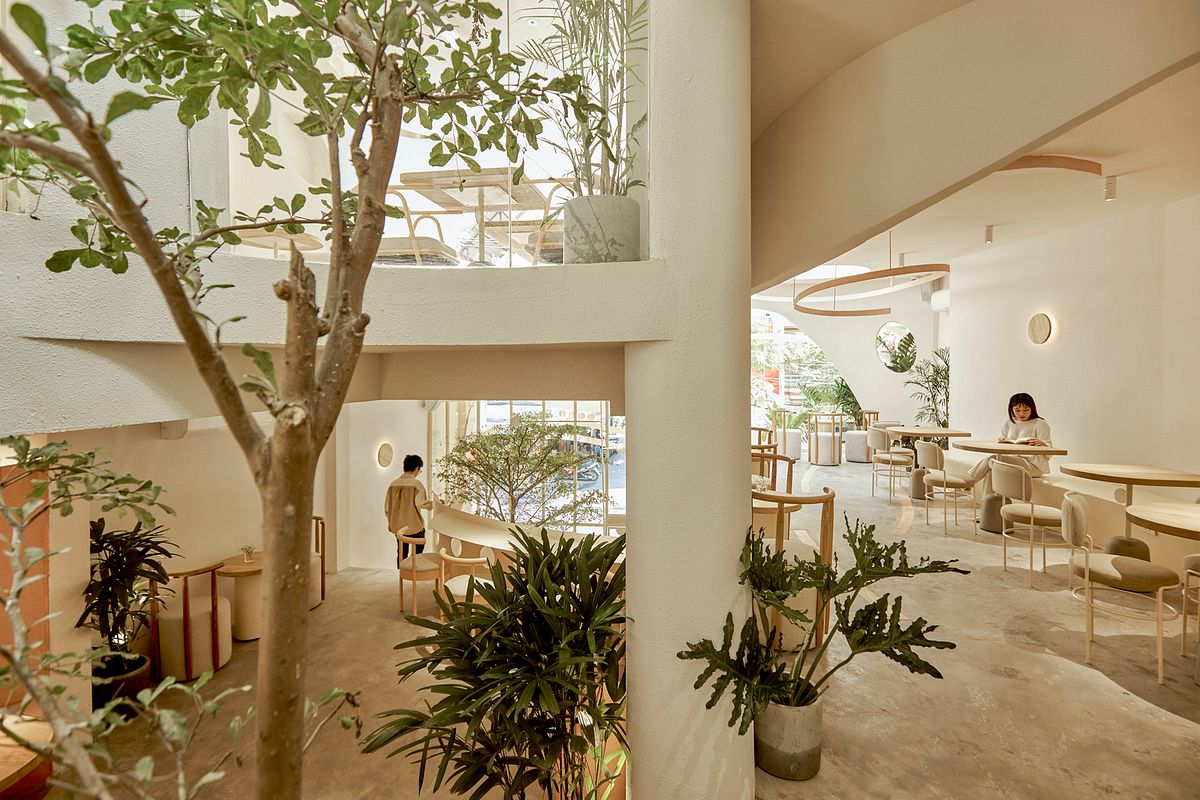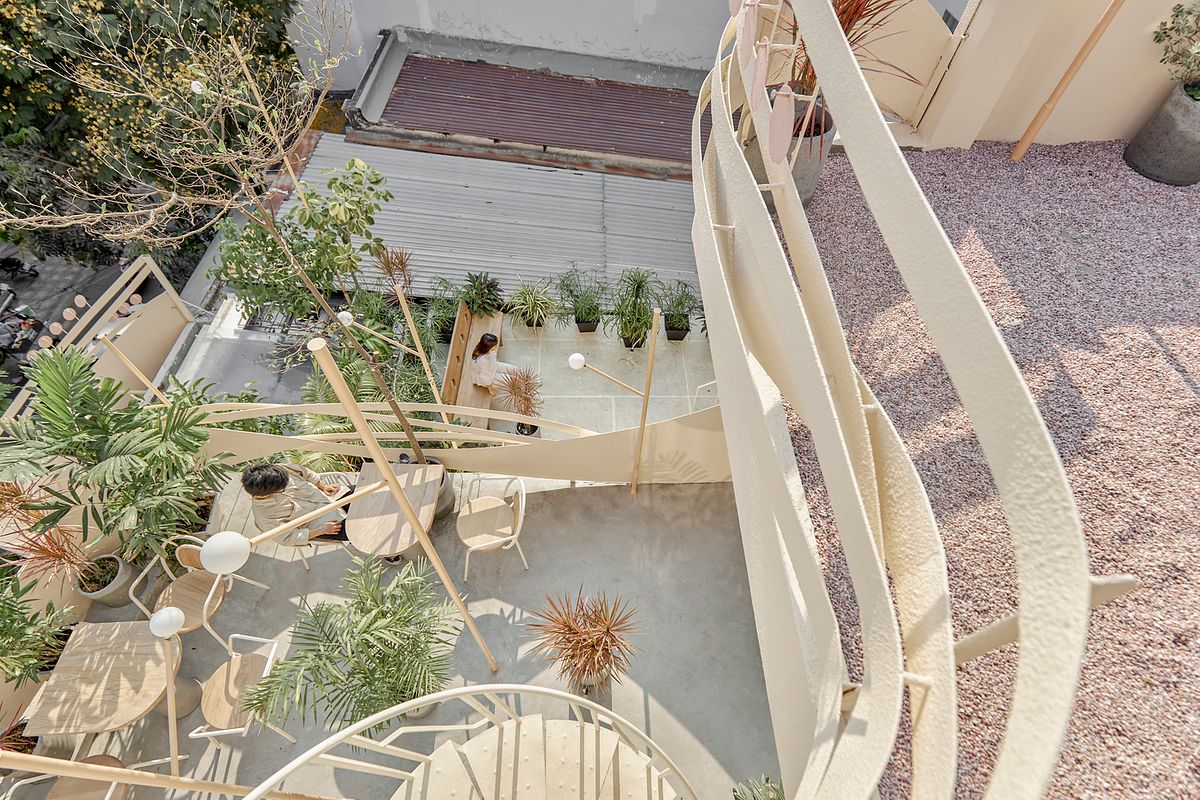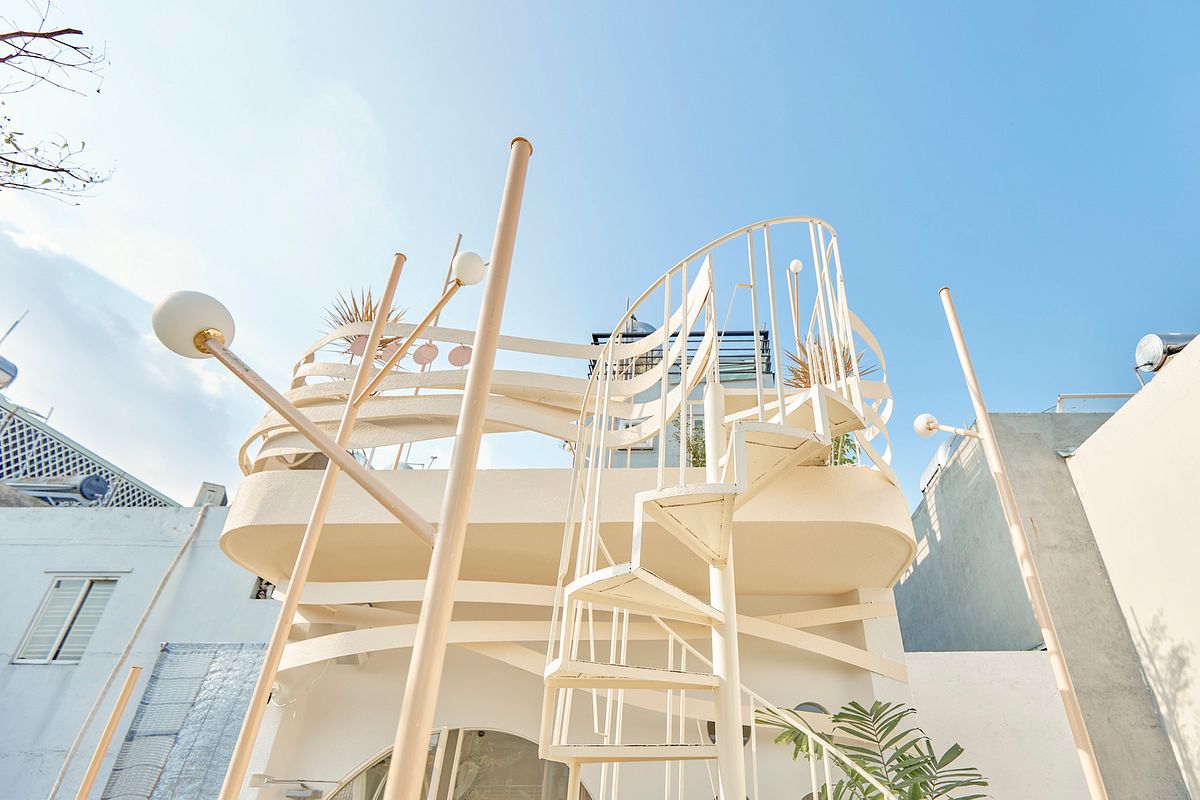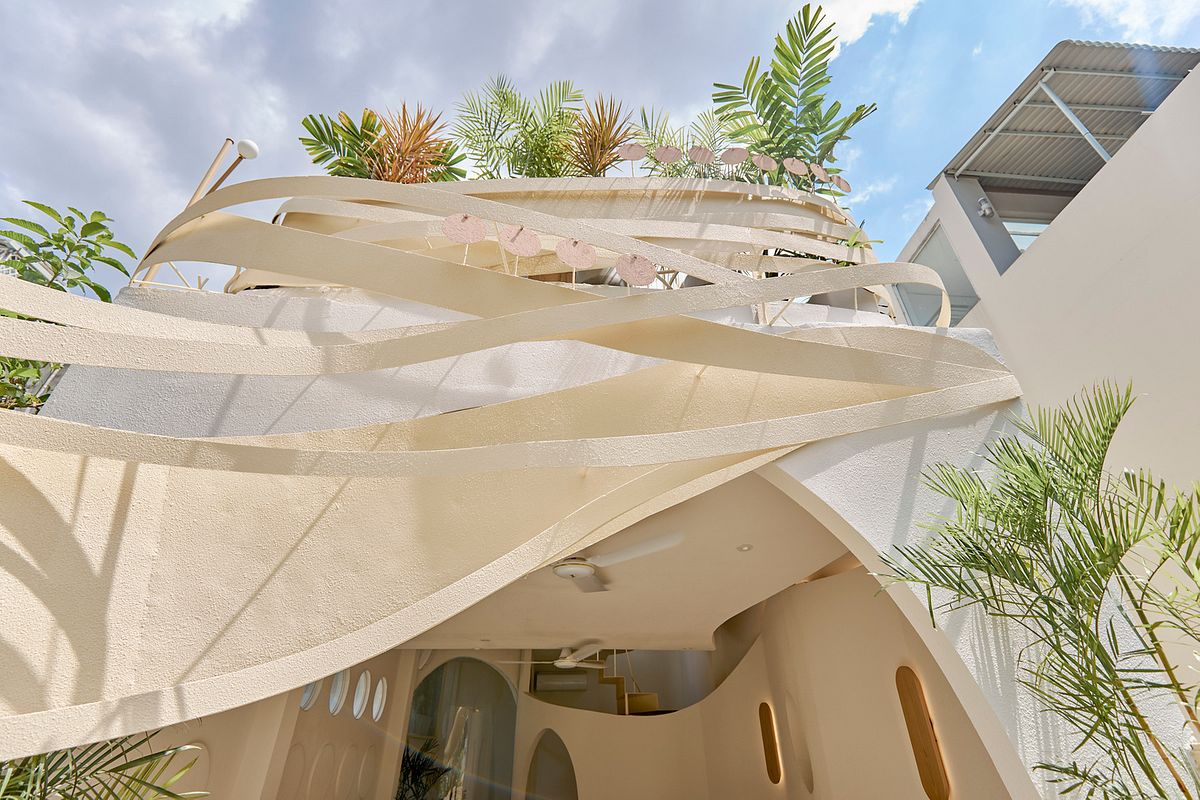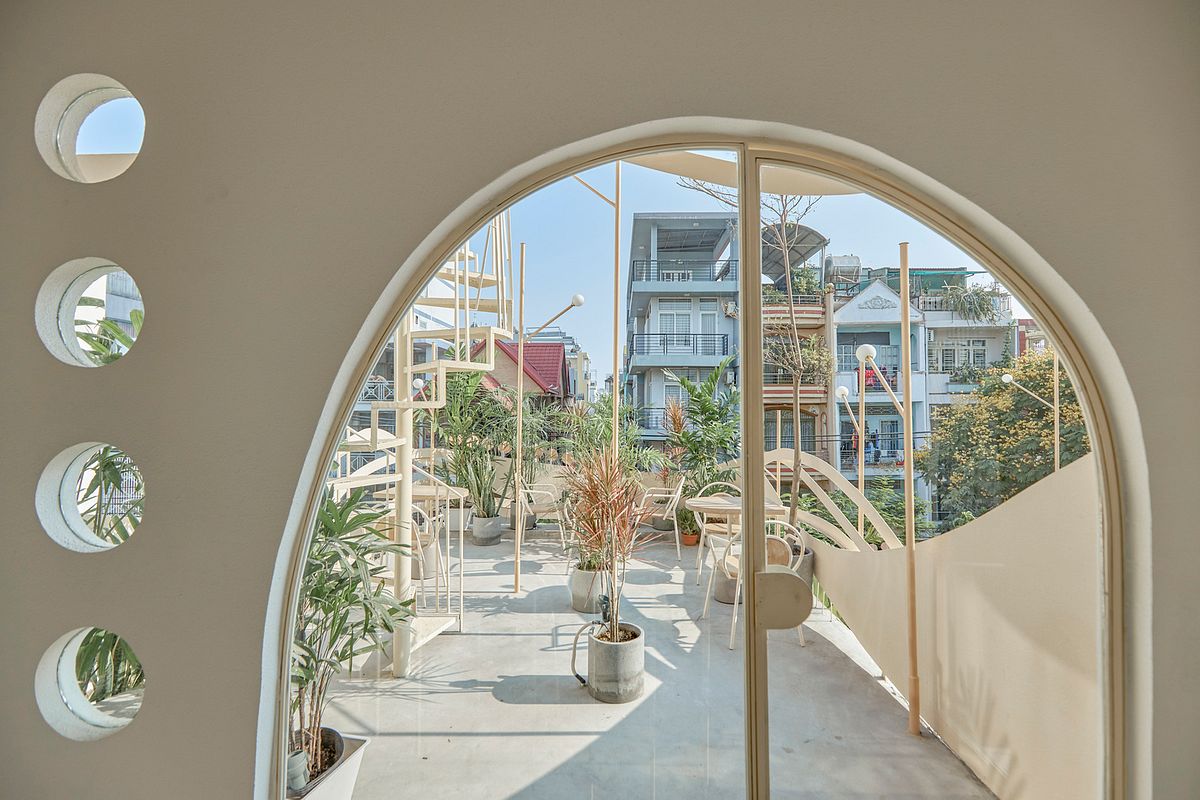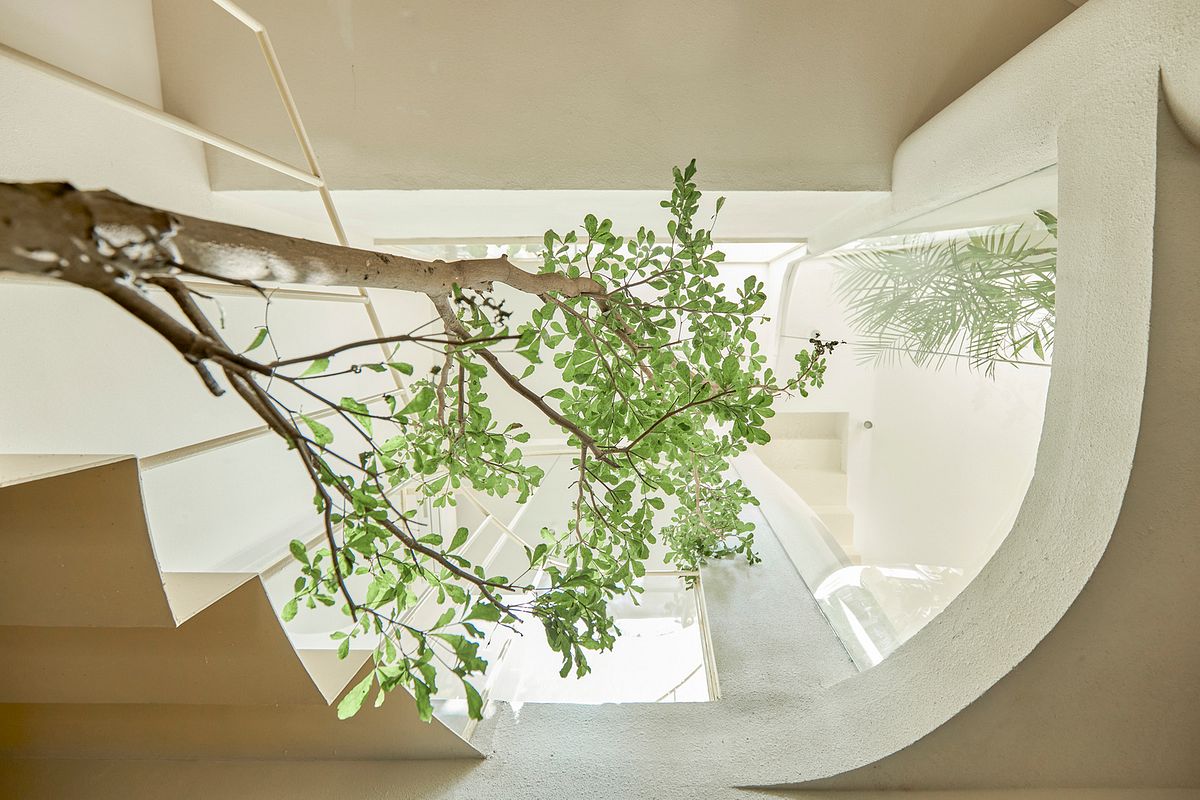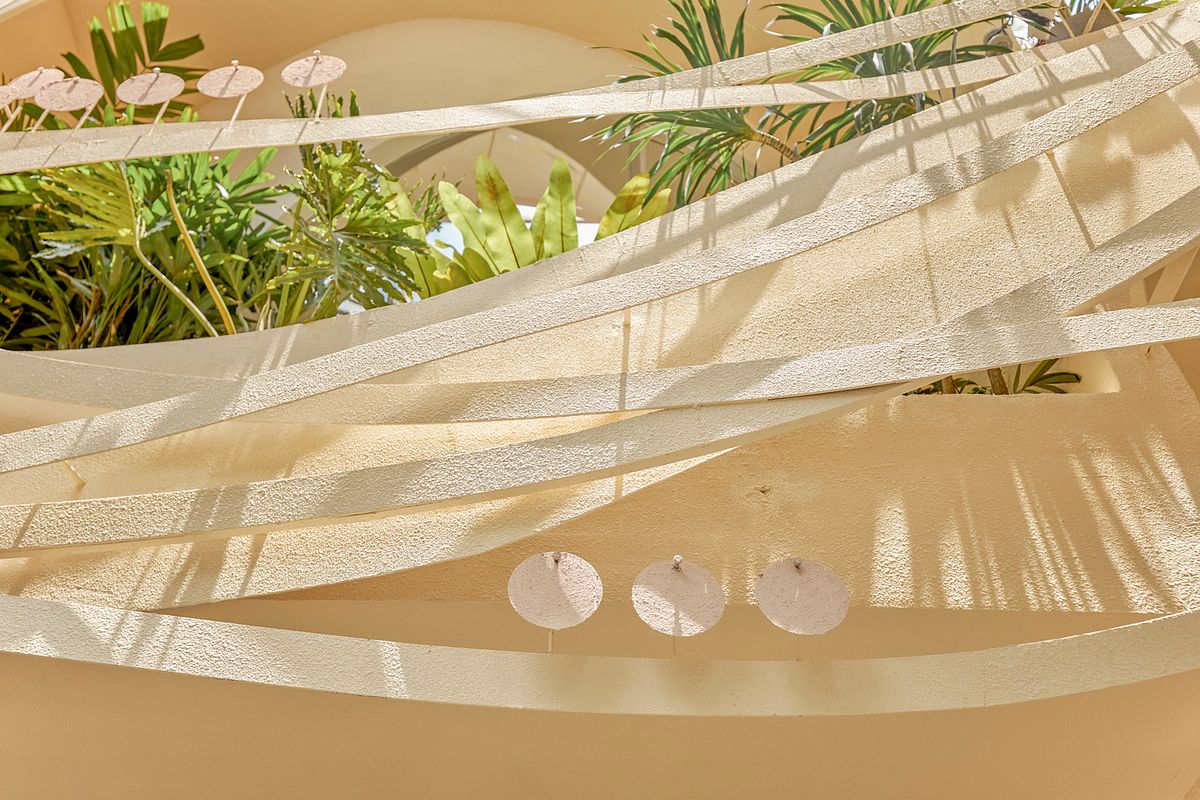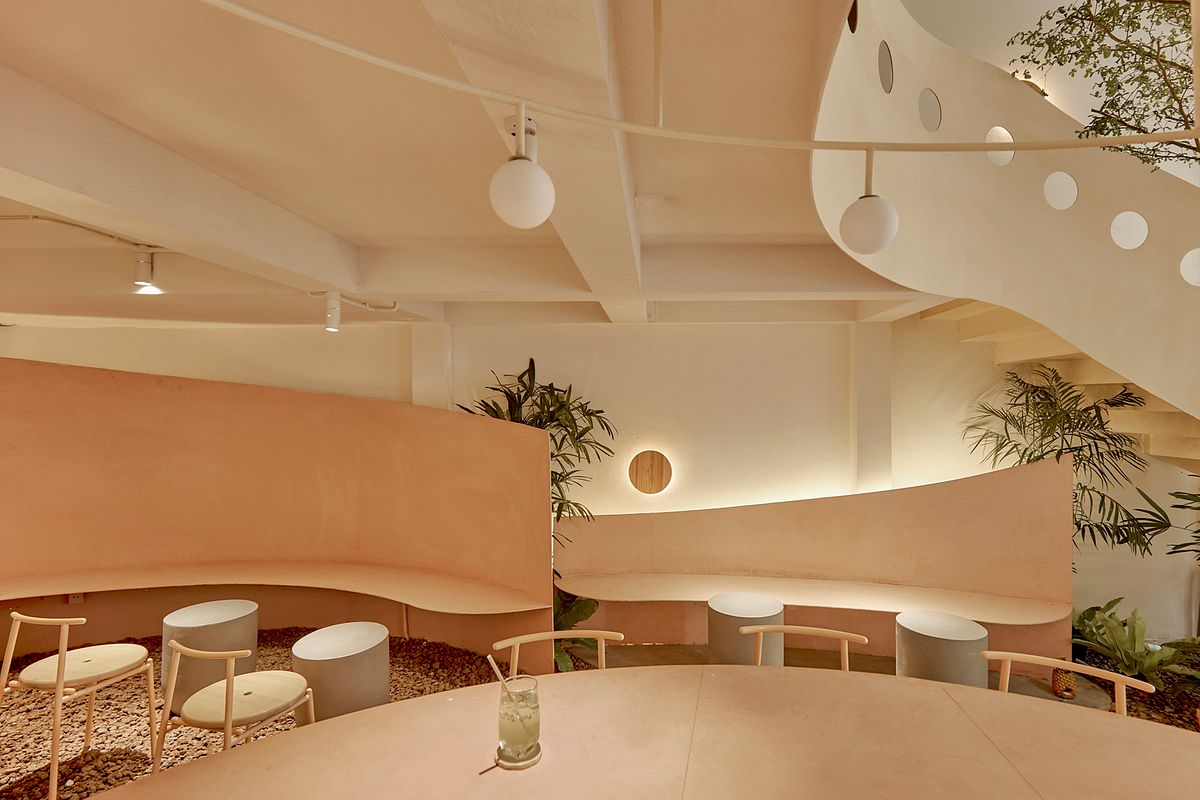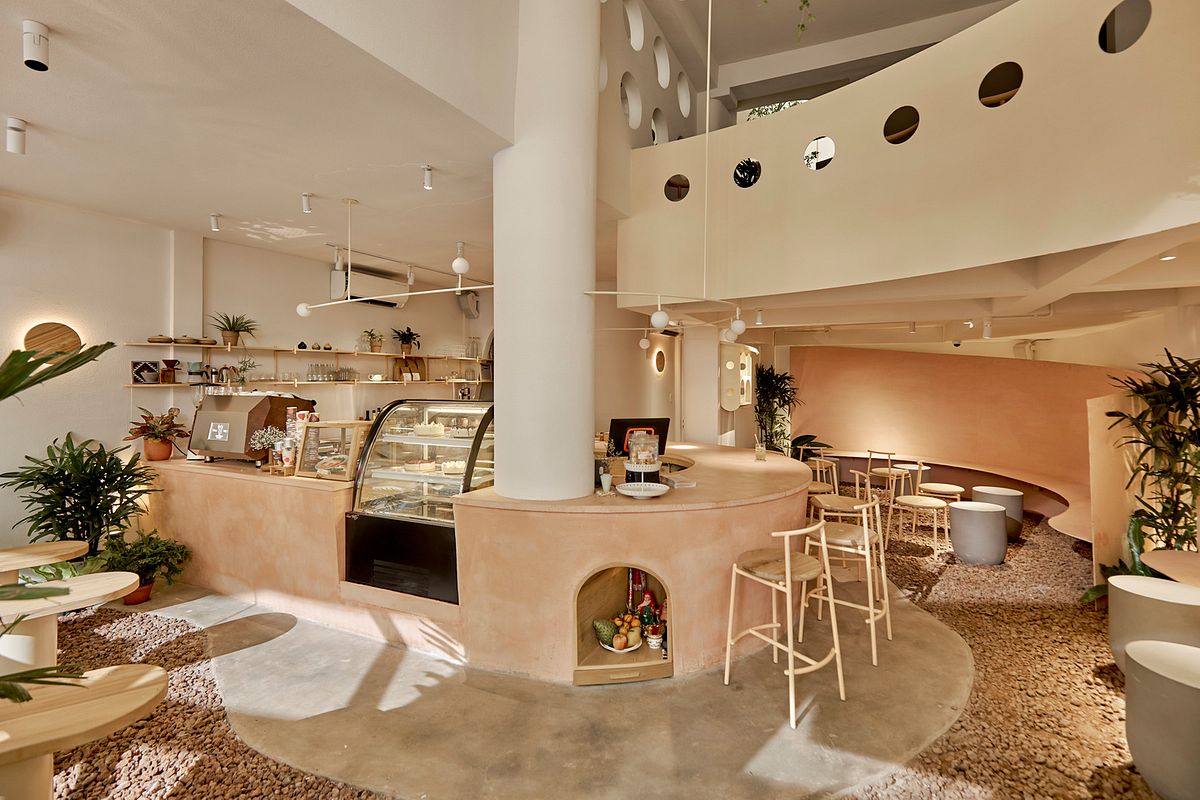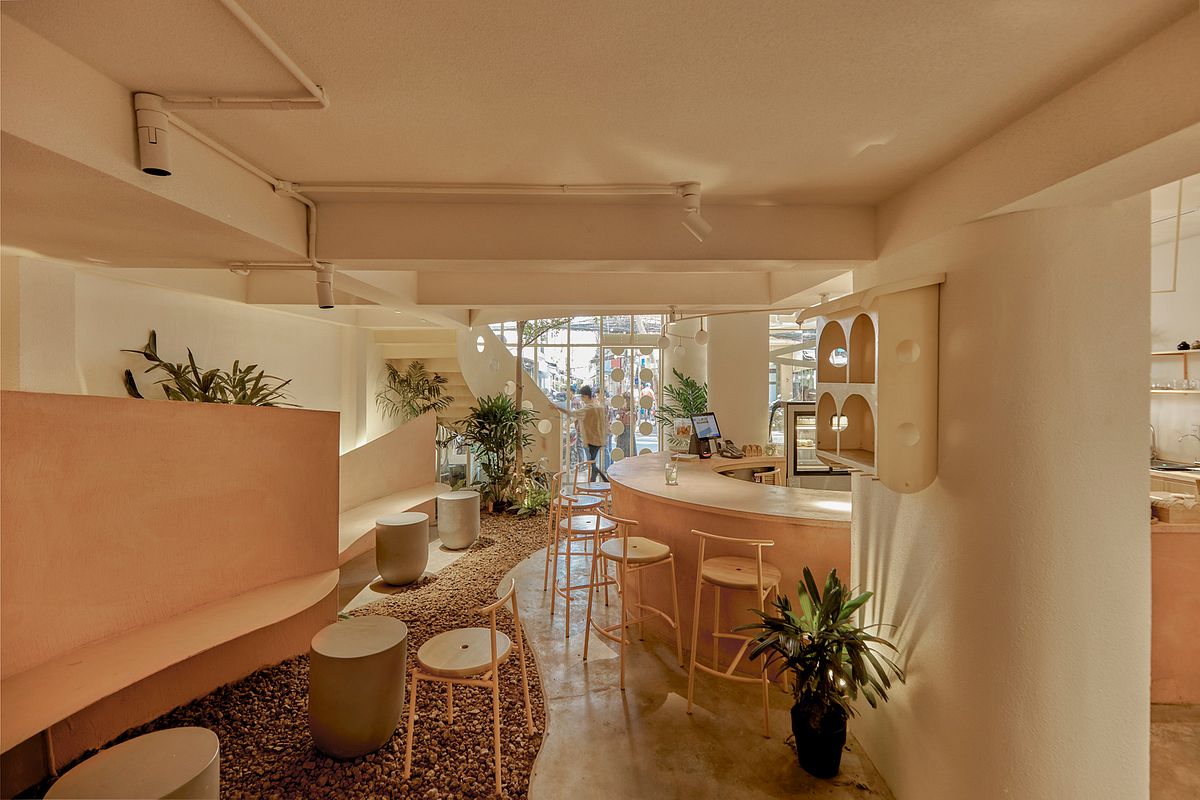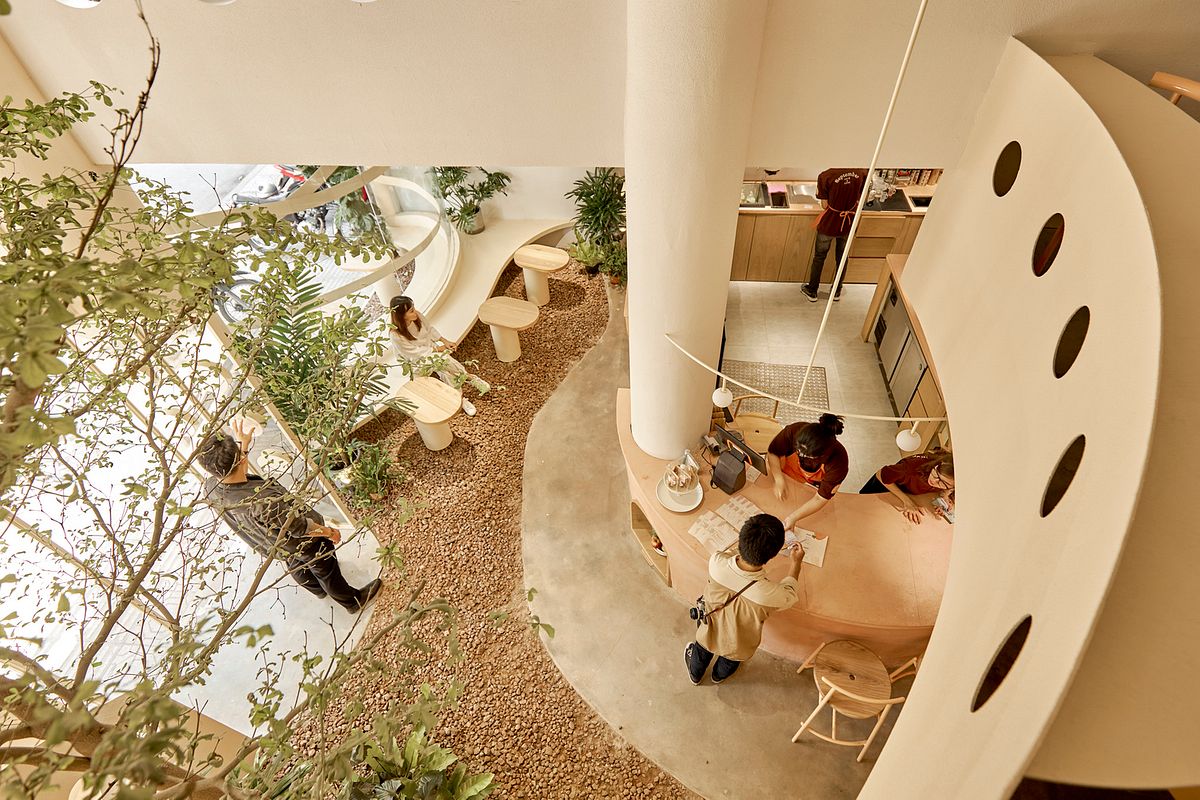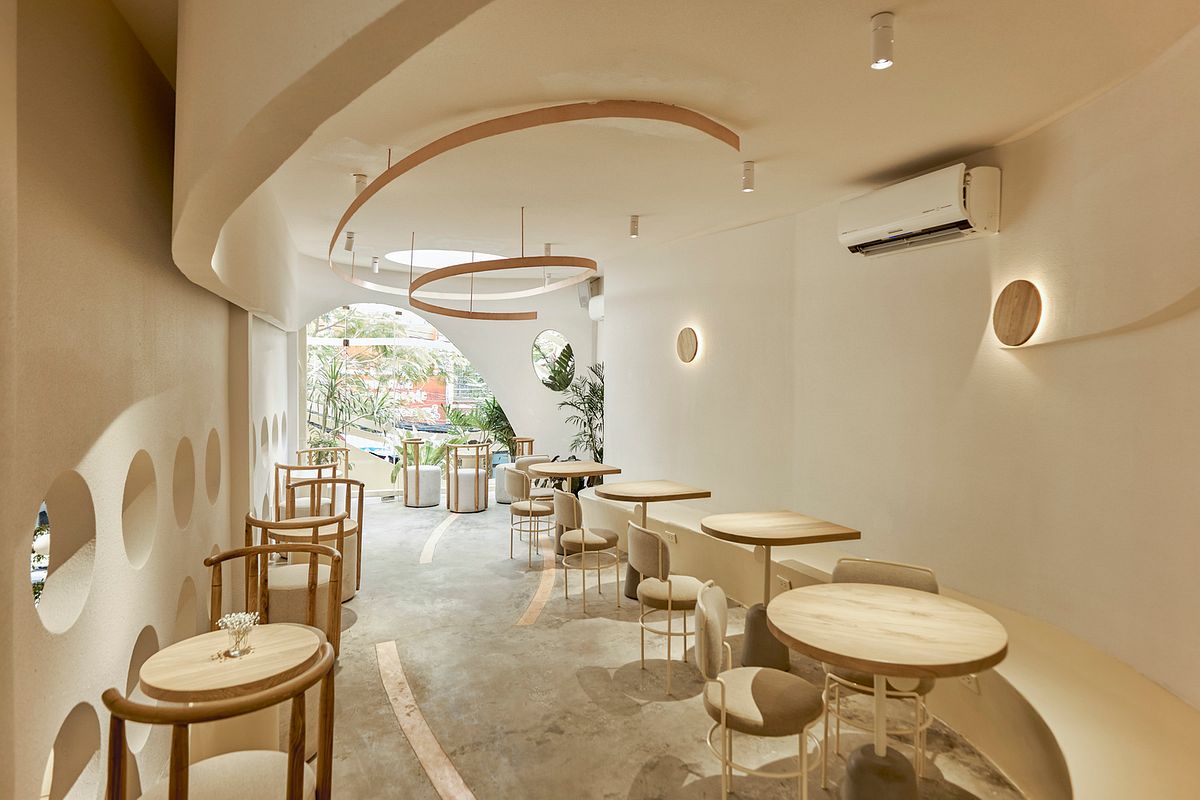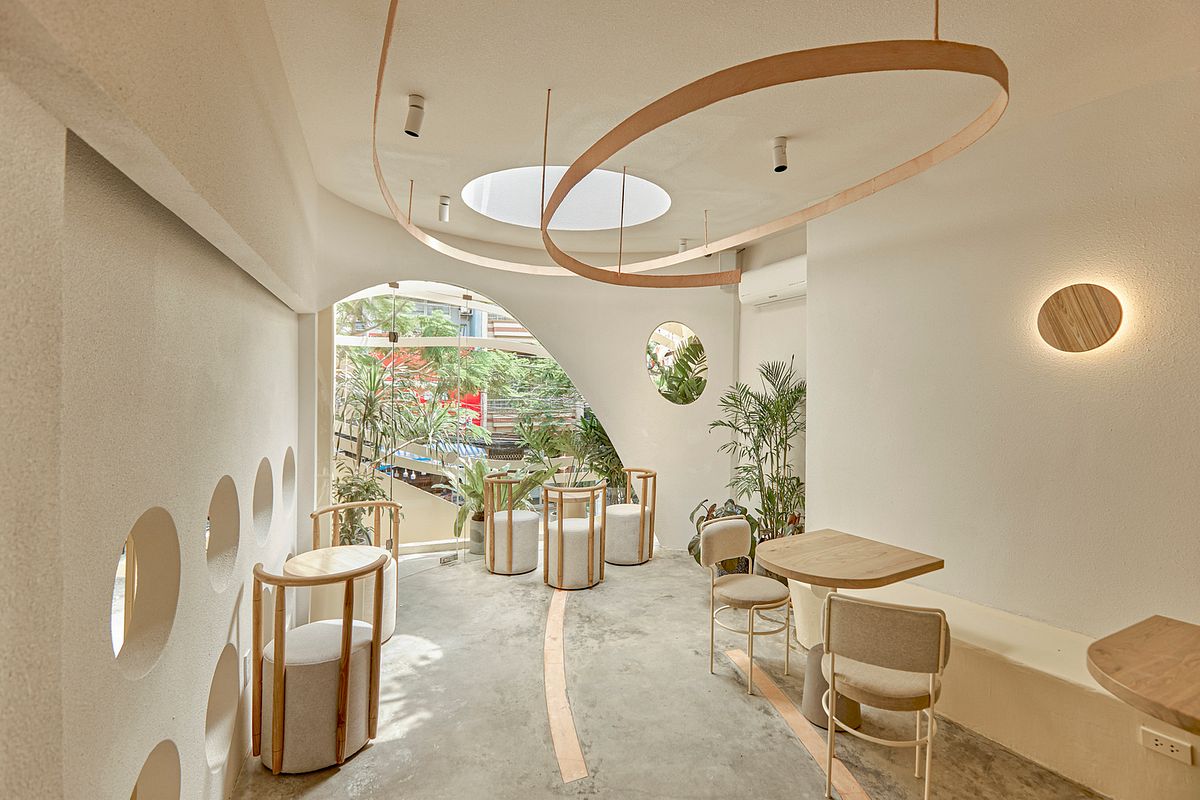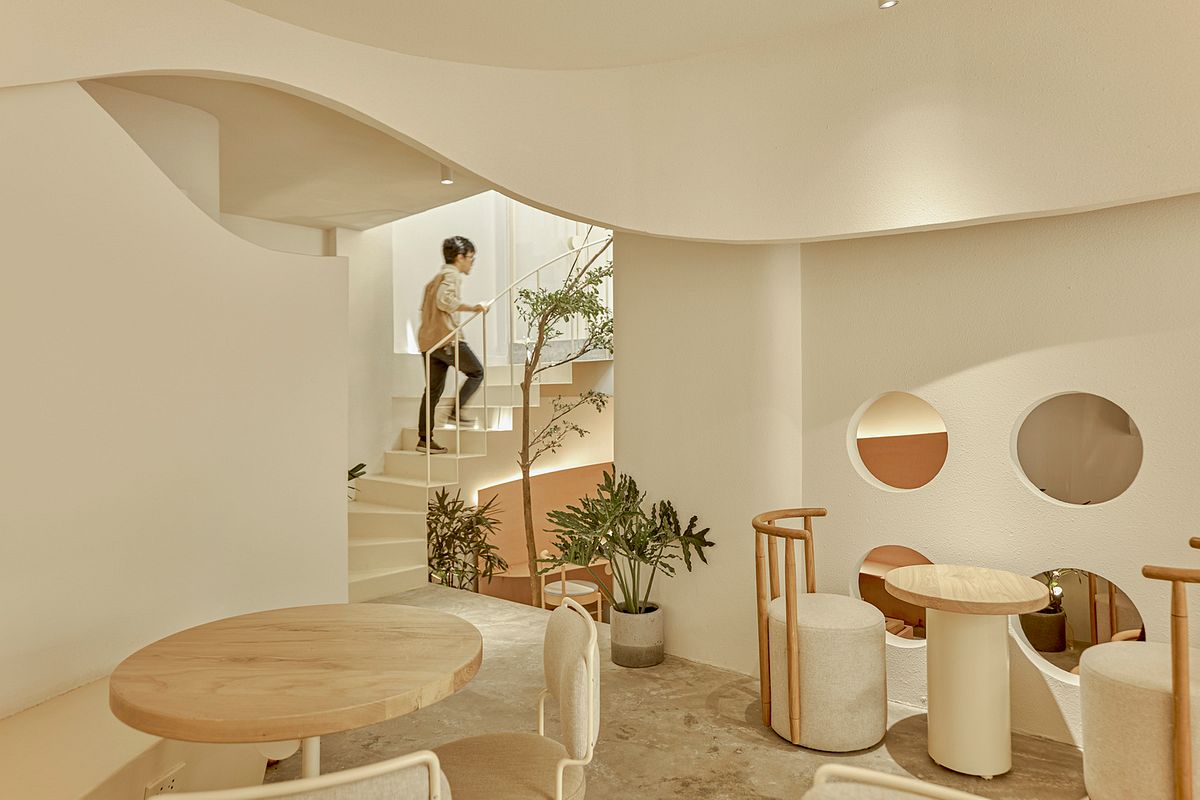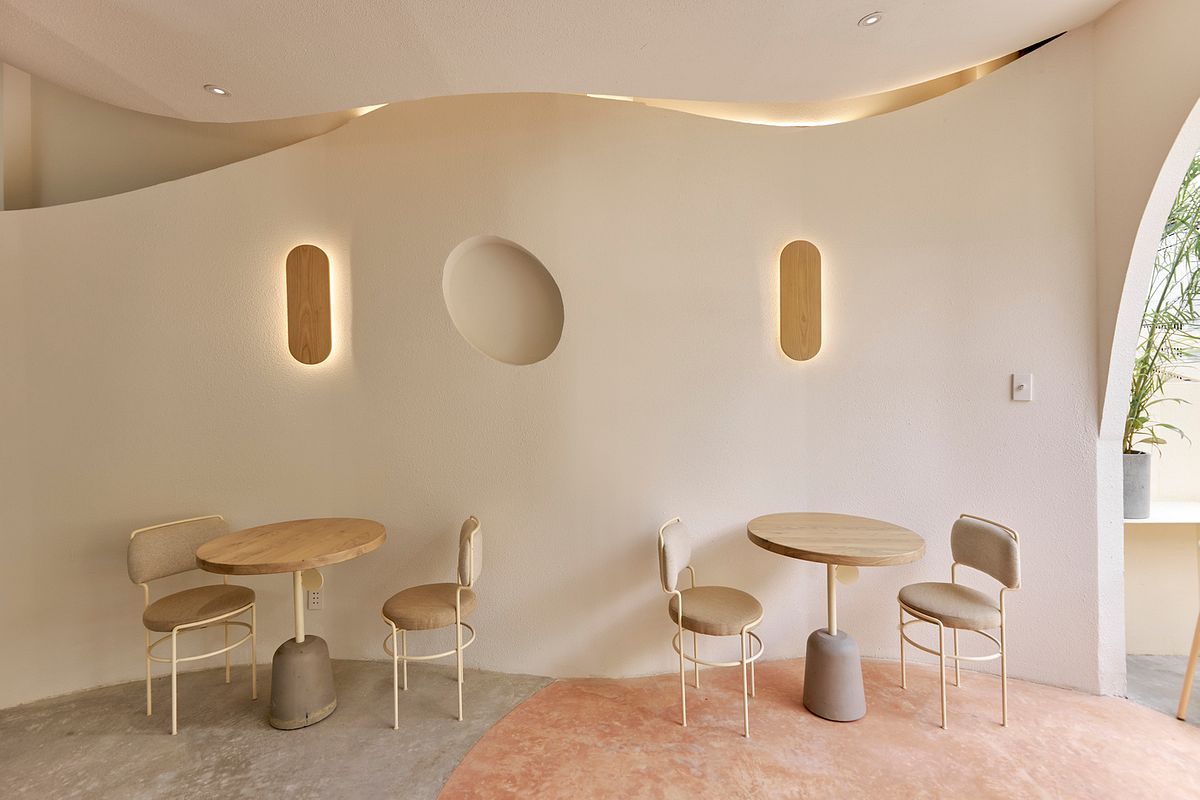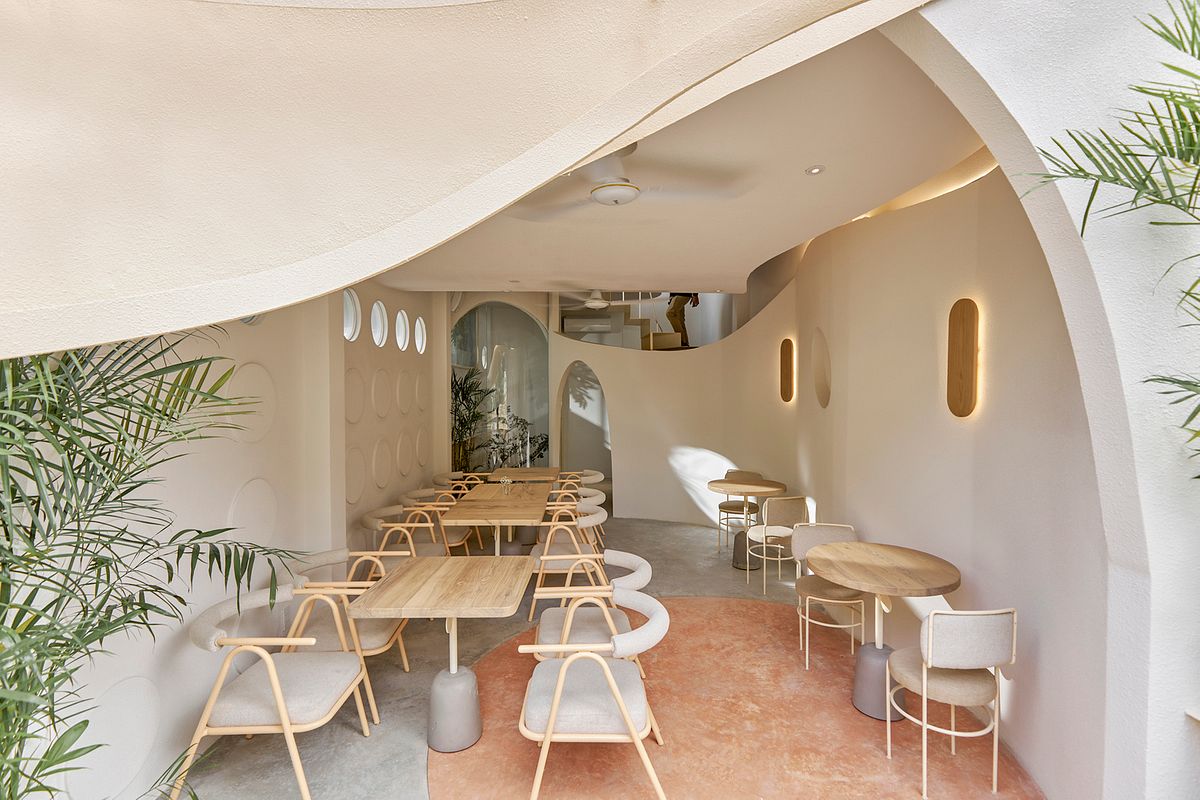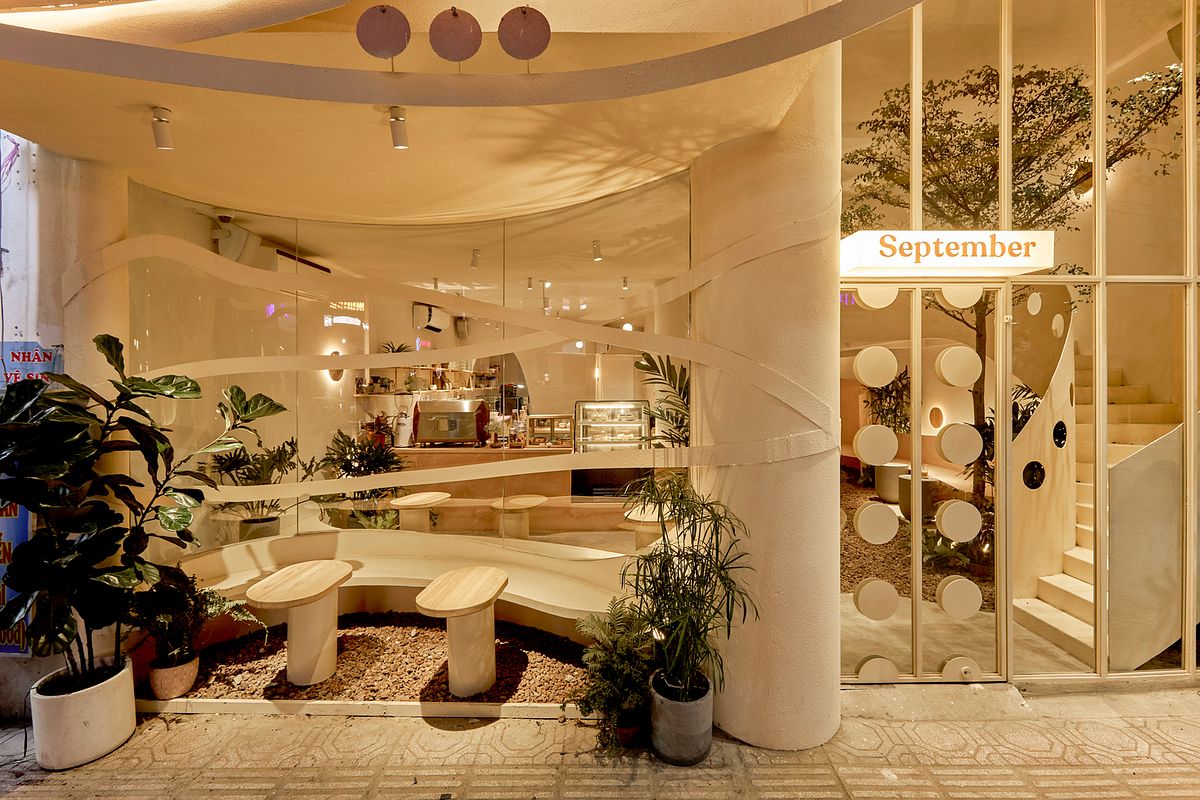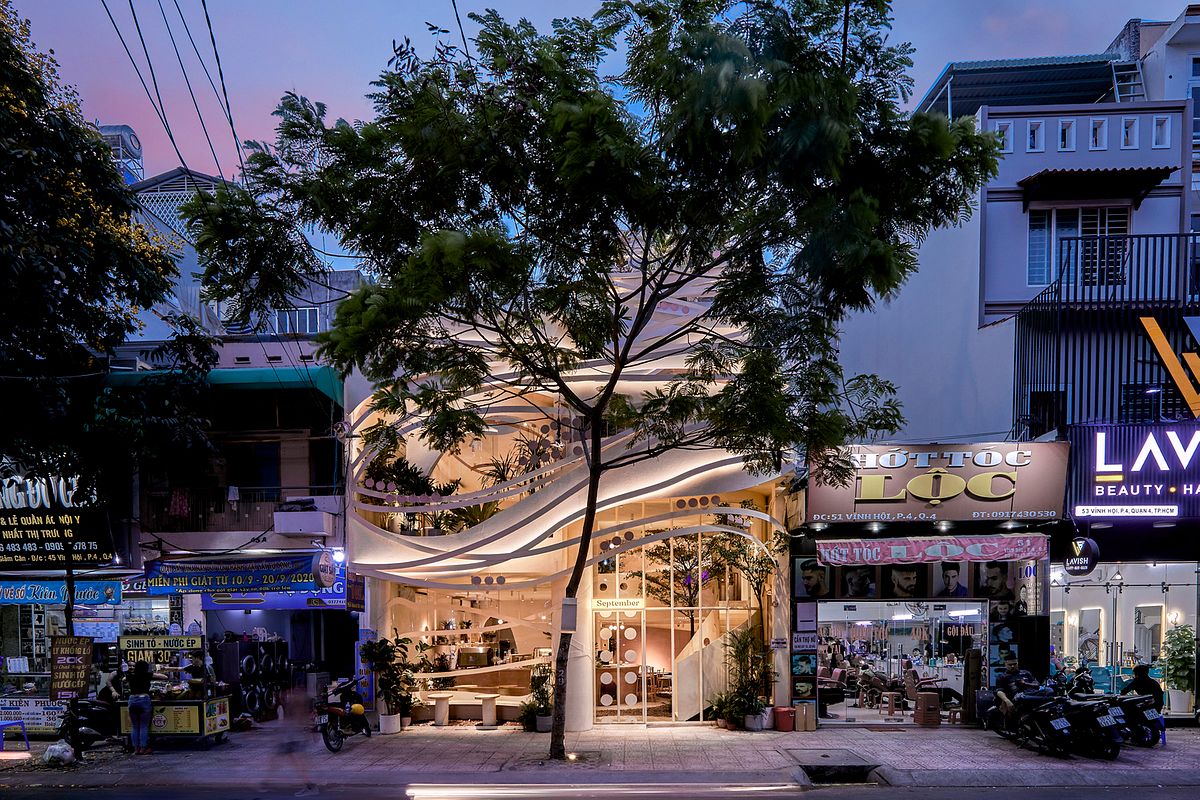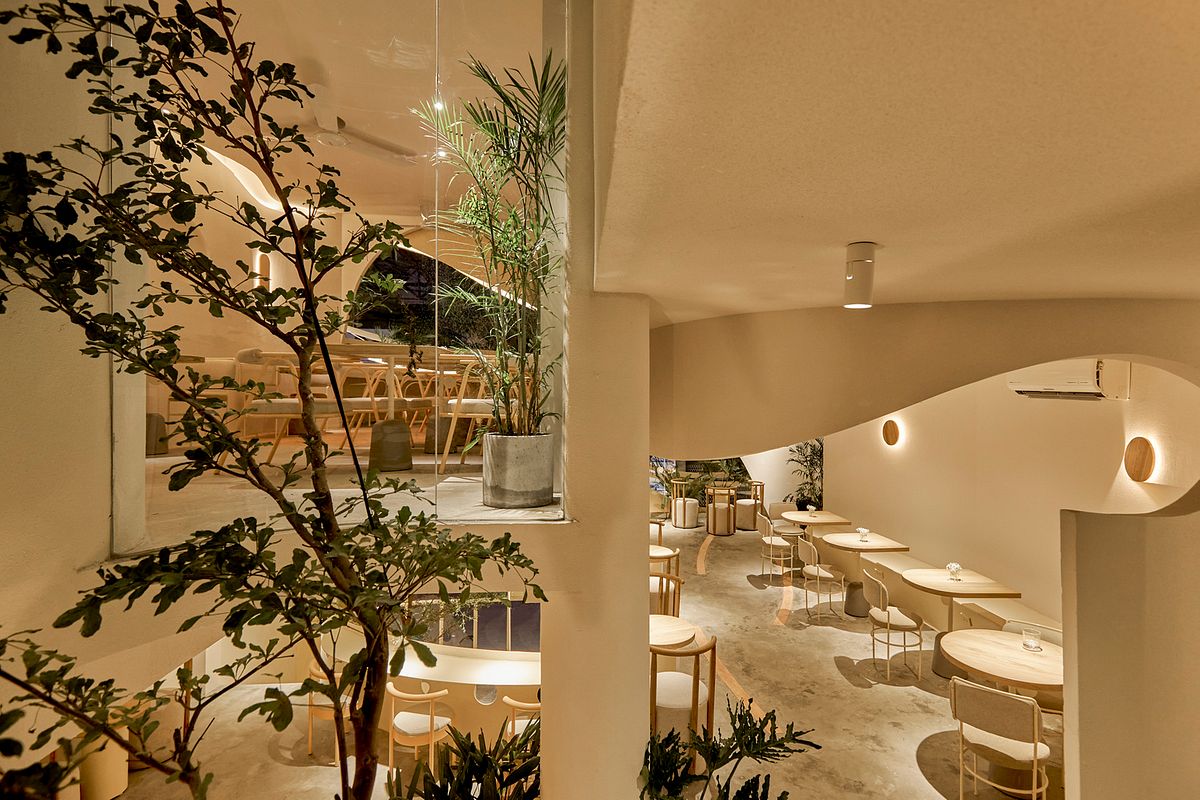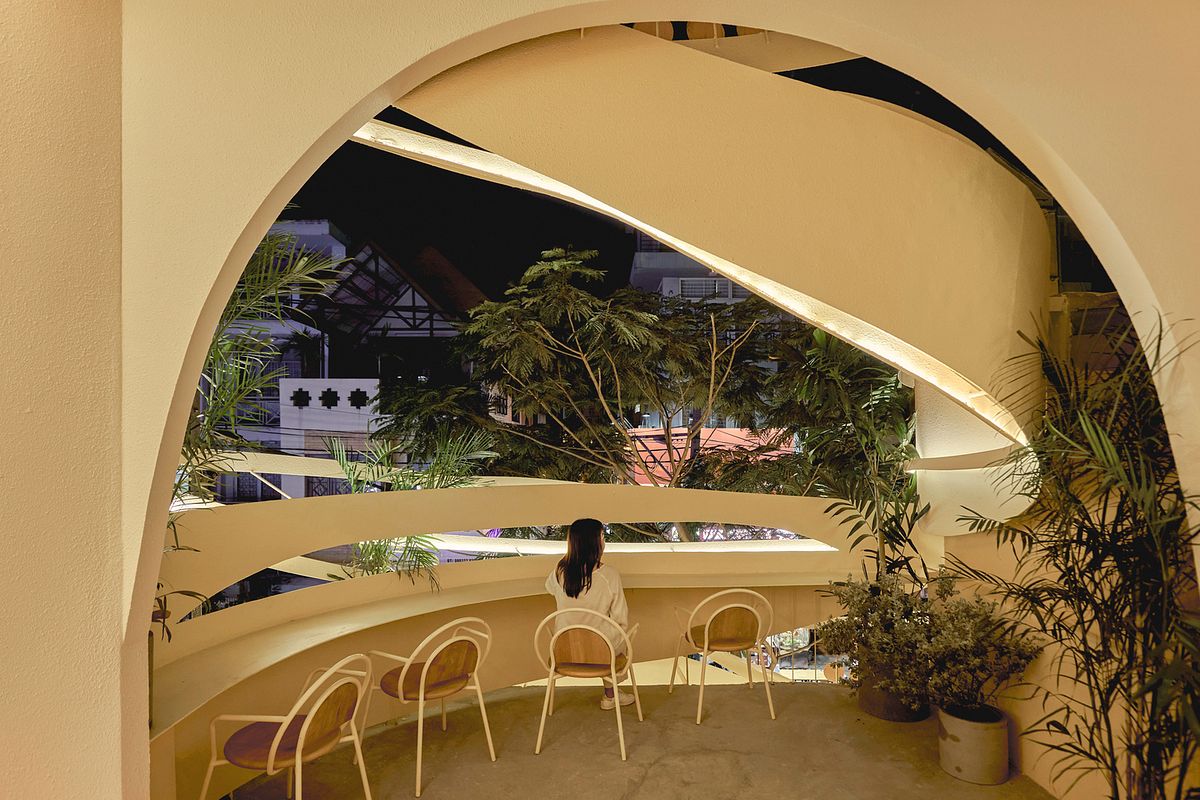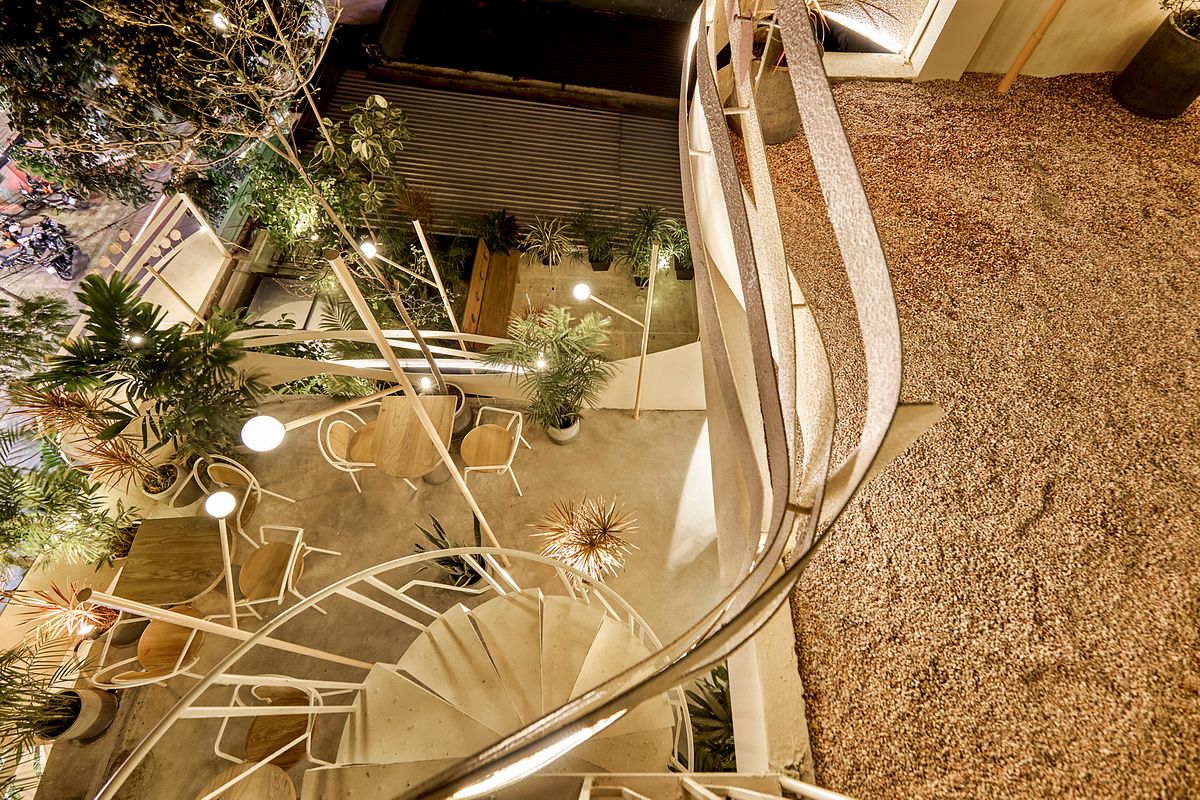 Photo by Phú Đào via ArchDaily]