Anyone who's traveled Vietnam on a shoestring knows hostels are not necessarily the most glamorous of accommodations. Nha Trang's Ccasa Hostel, however, goes against this standard with its bright and breezy container blocks.
Designed by local firm TAK Architects, the hostel's layout is inspired by a traditional Vietnamese home, featuring a central courtyard and several shipping container blocks, each painted a different color and serving a different function, reports Dezeen.
"Ccasa is built to function like a family house with cabin beds inside containers as bedrooms, a shared area as a kitchen and living room, roof terrace as play room, and washing area as toilet and bathrooms," the architects told Dezeen.
The 195-square-meter plot on which Ccasa is located includes both aerial bridges connecting the shipping containers and giant, netted hammocks on which guests can relax. Its courtyard area is open to the elements but with woven rice baskets used as a screen for privacy. Perforated walls, too, add extra ventilation to the hostel.
In terms of aesthetics, TAK chose to combine the industrial look of shipping containers and metal accents with distinctly Vietnamese details like patterned tiles and painted wooden shutters as well as a bit of plant life.
The architects told Dezeen: "By using old shipping containers, steel frame and the green trees and pergola, Ccasa hostel has brought both a strong and industrial yet harmonic, natural feeling."
Take a look below: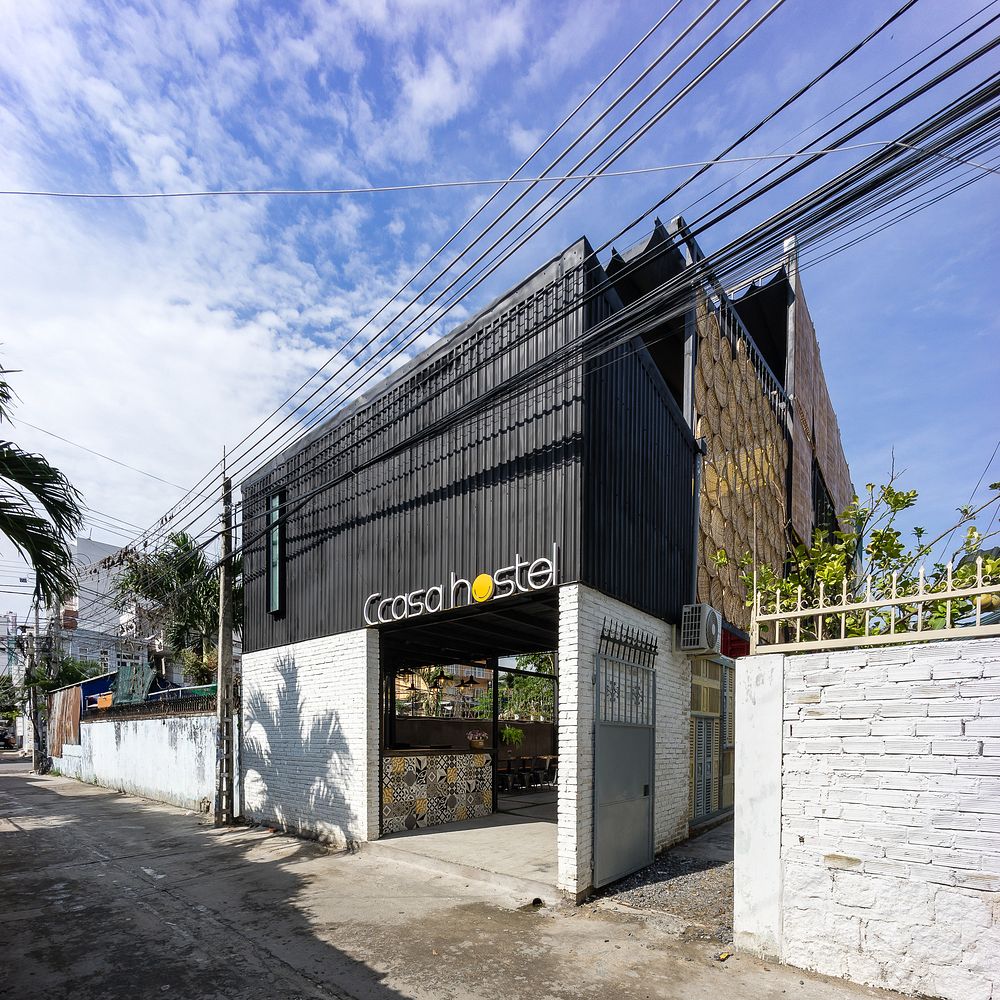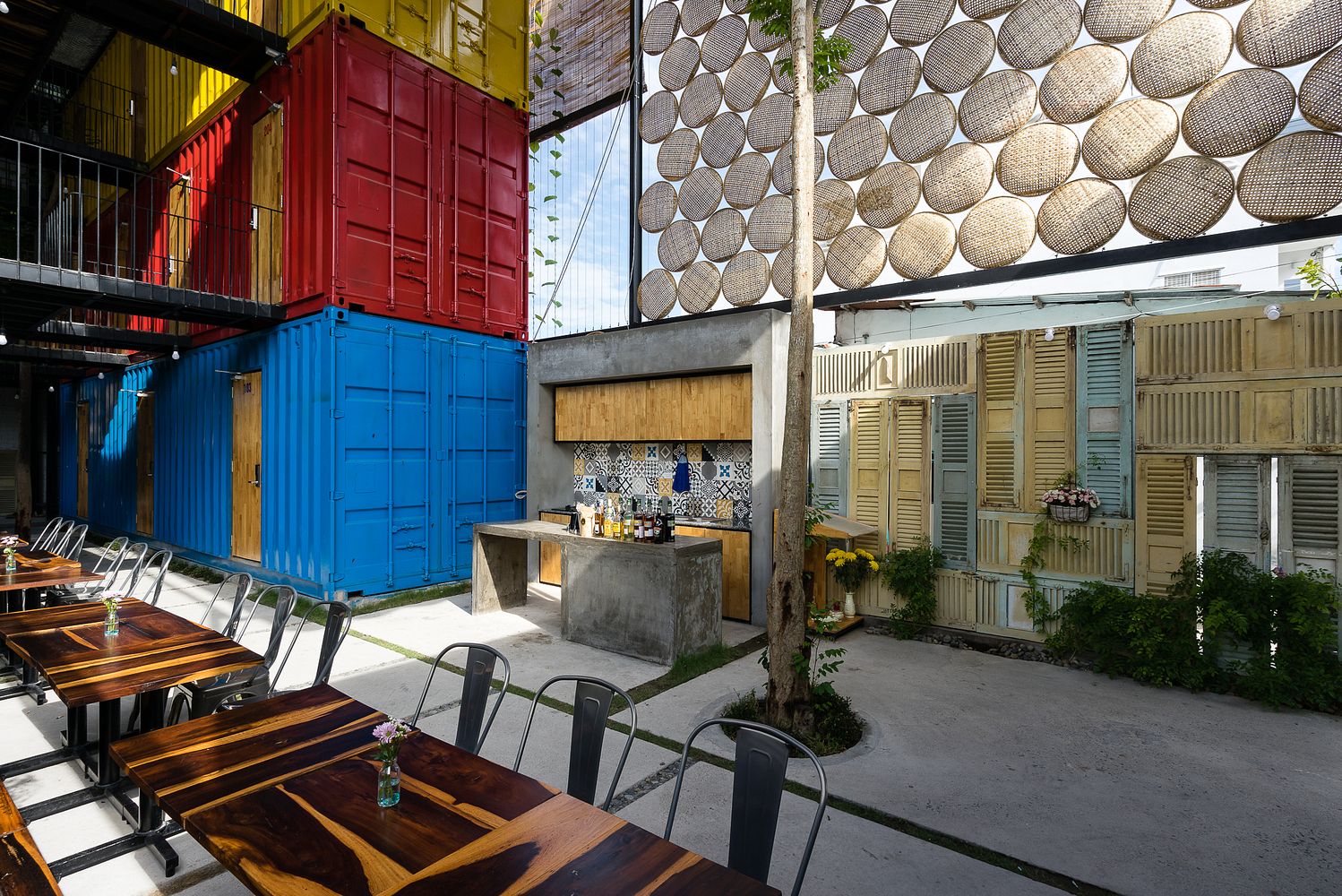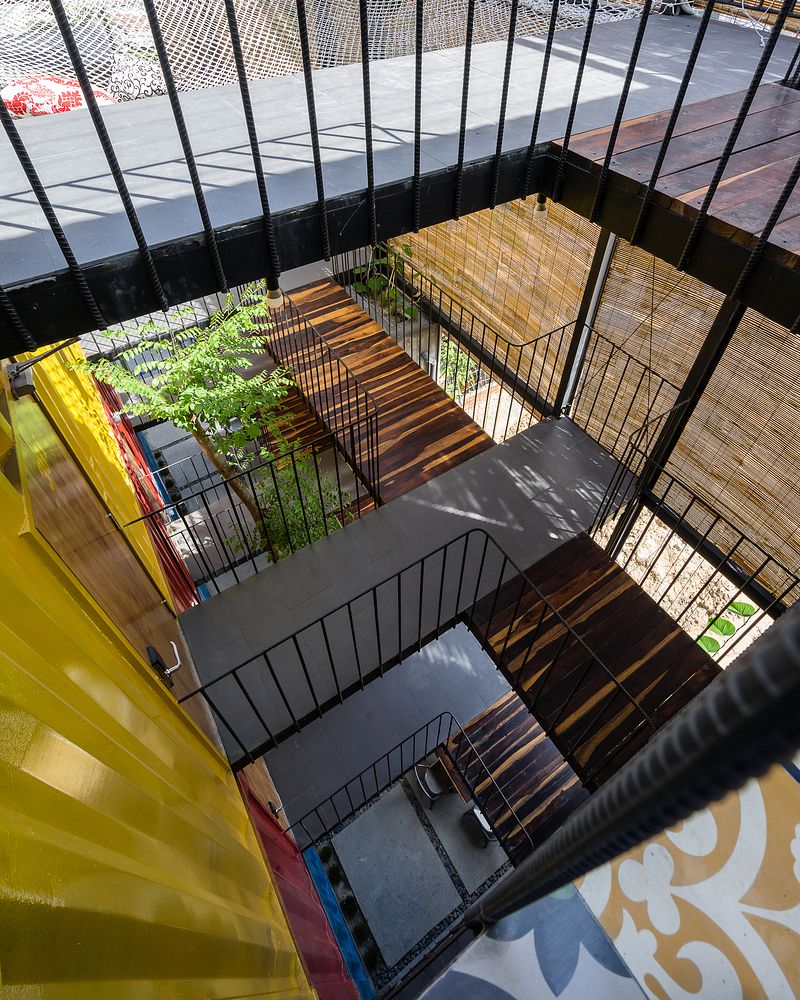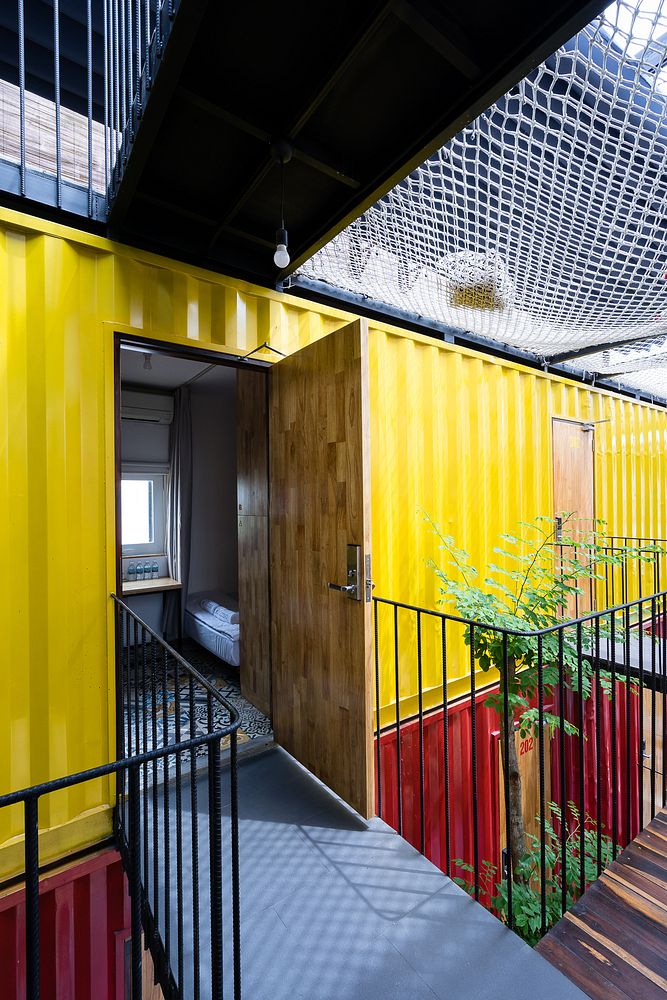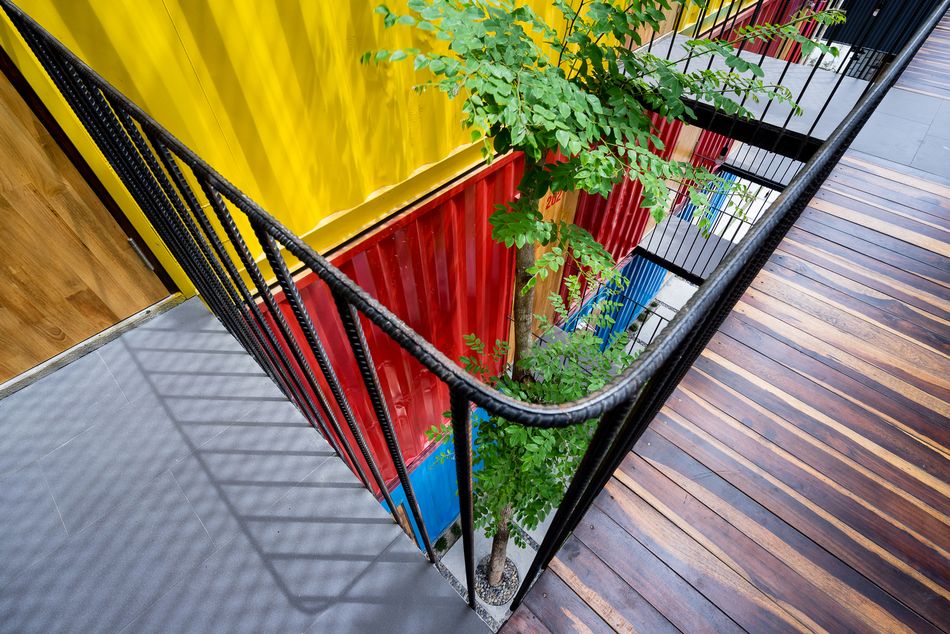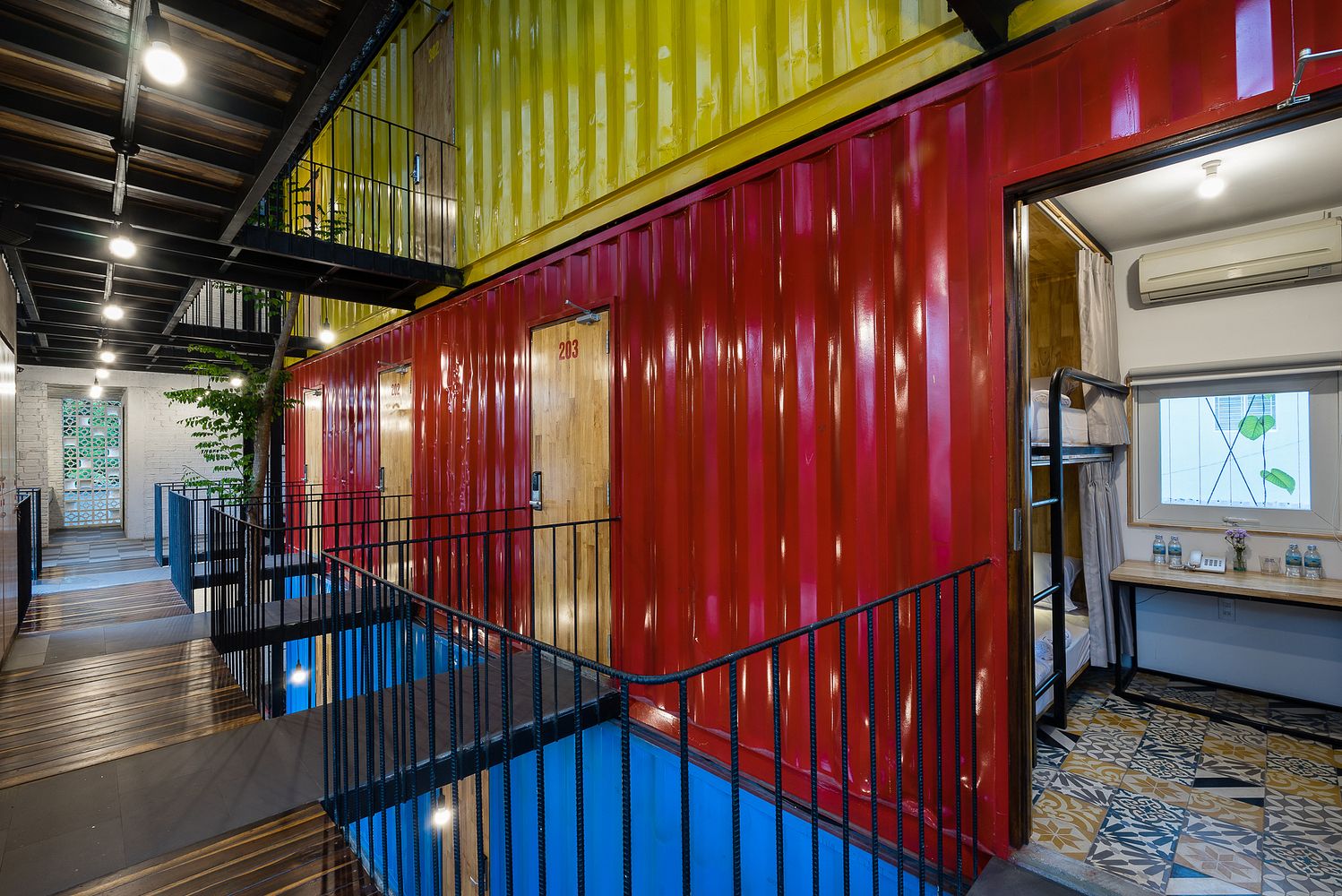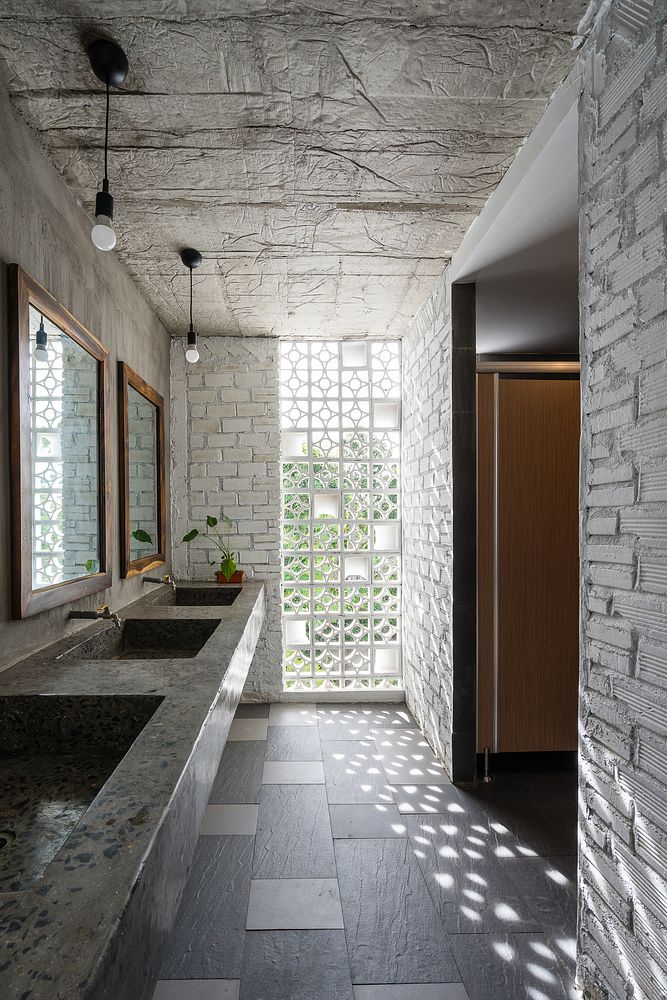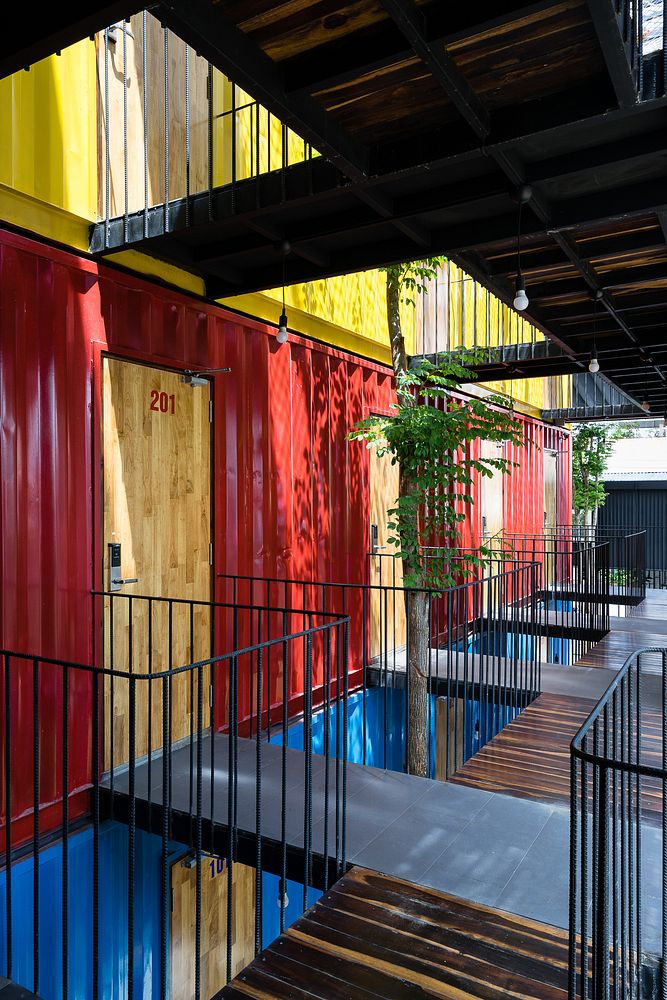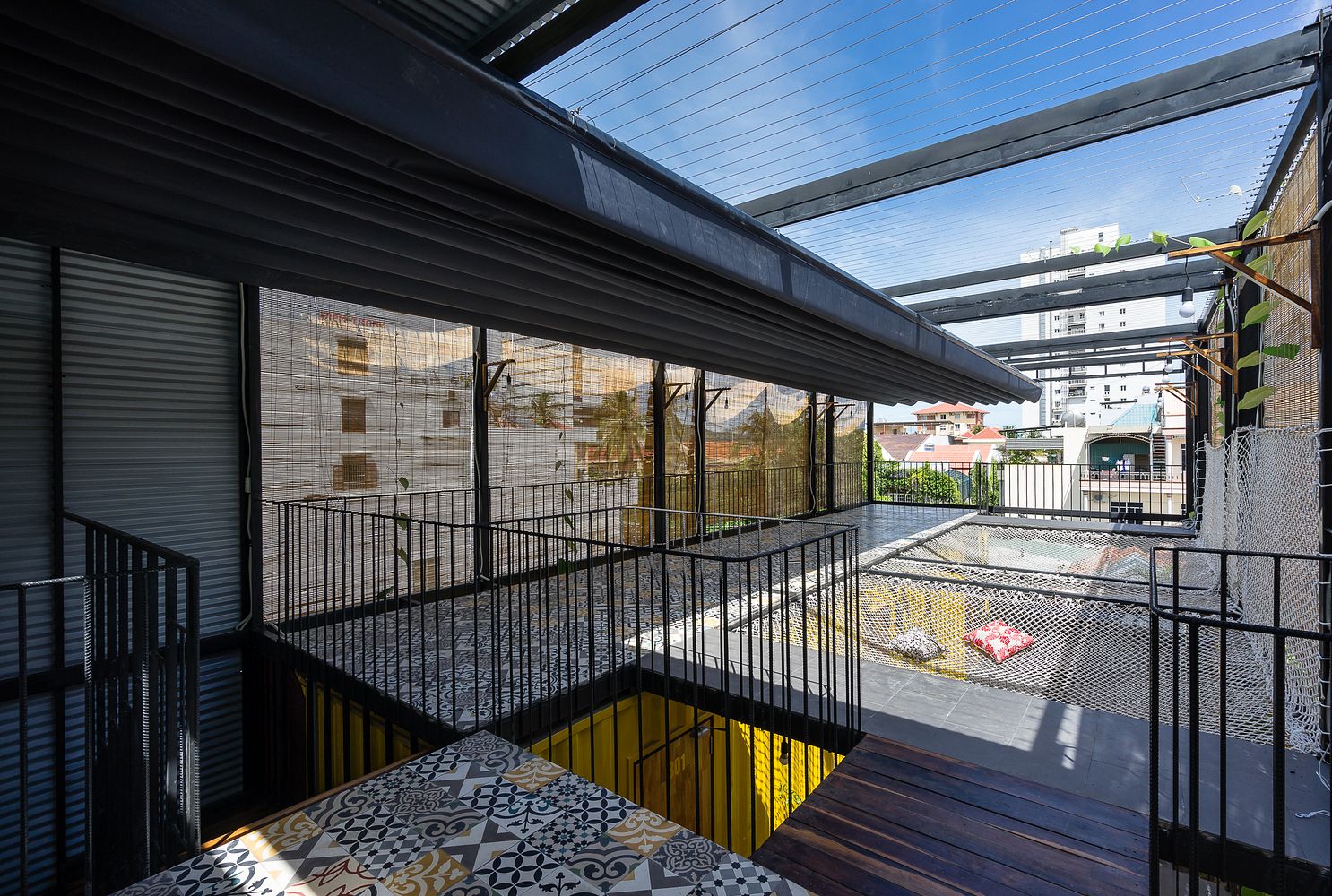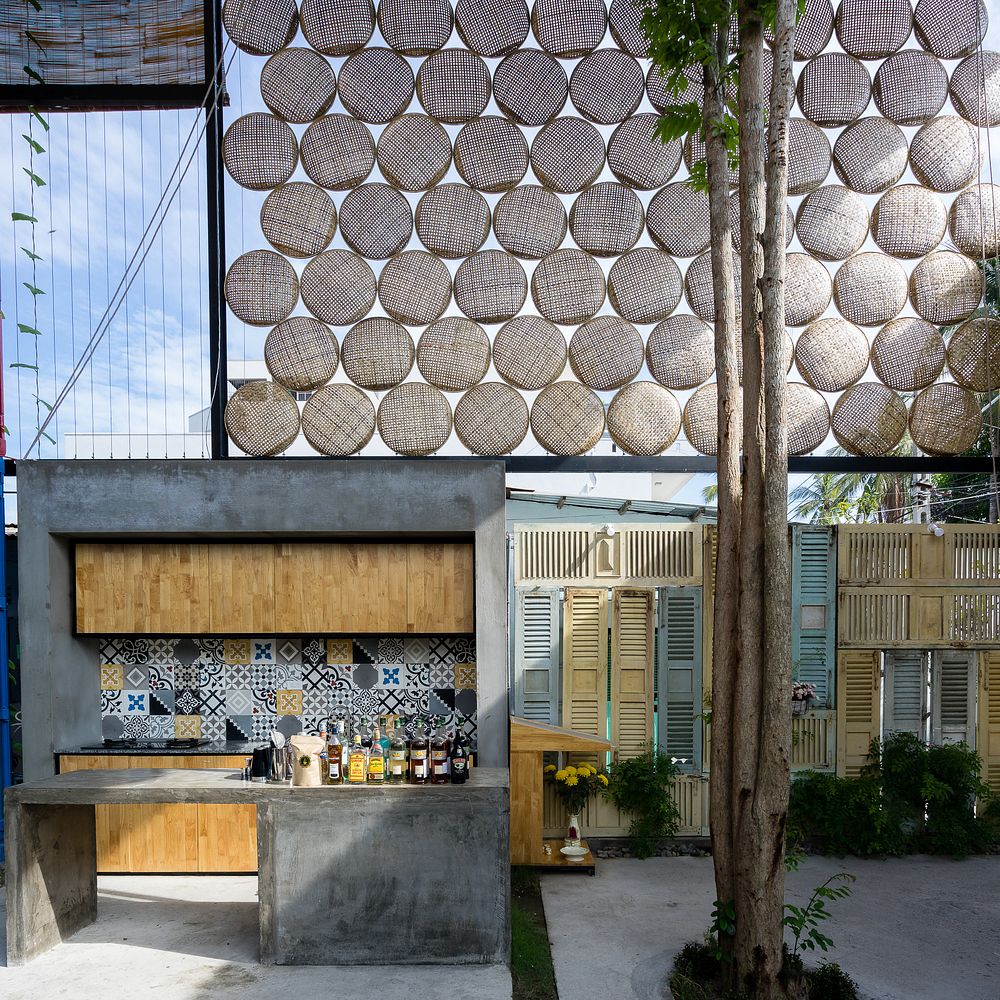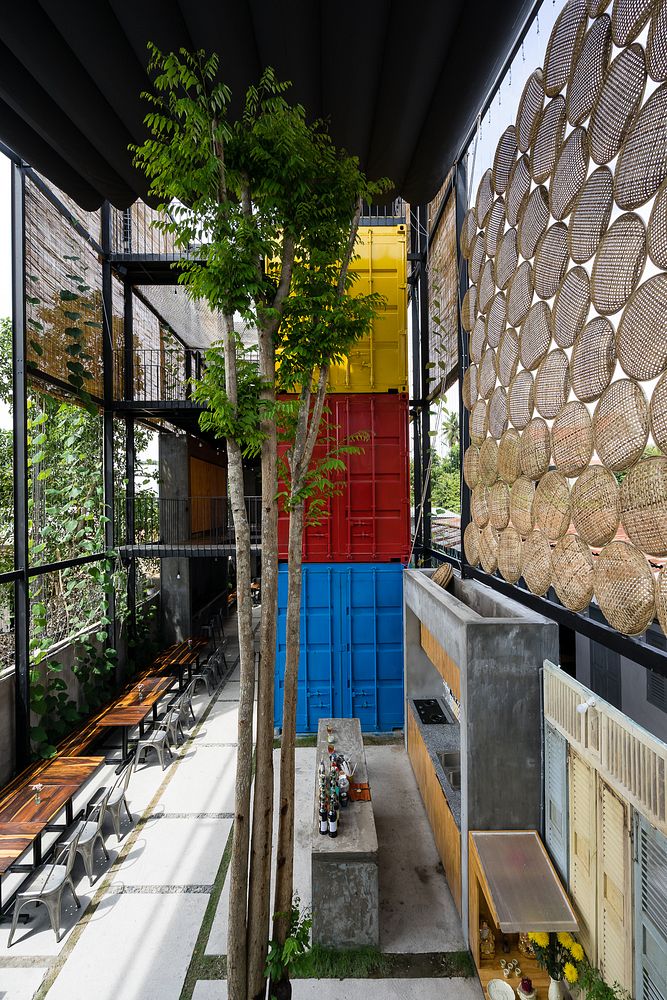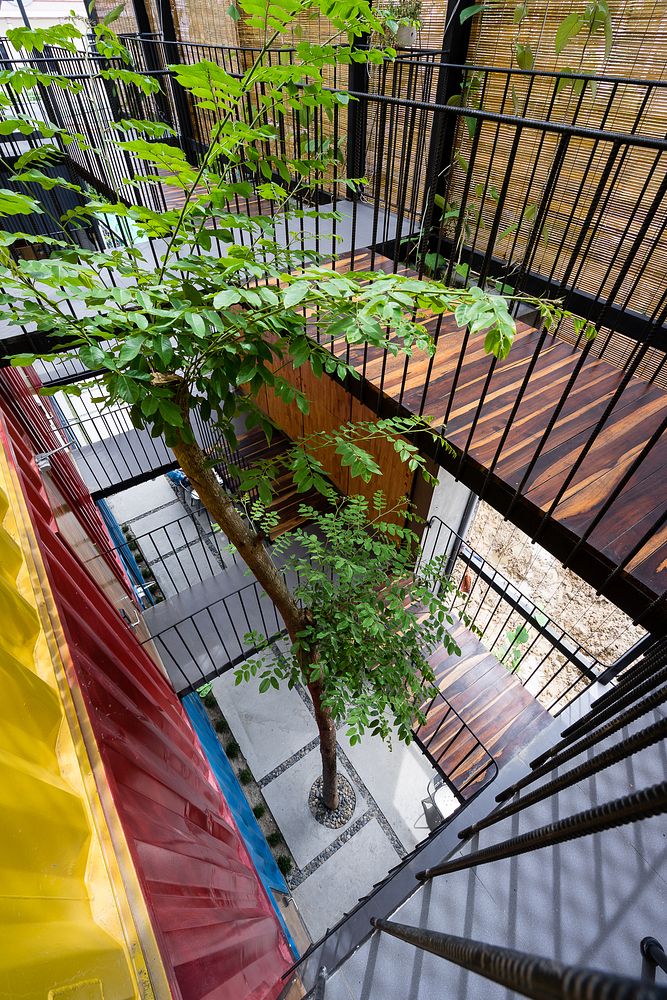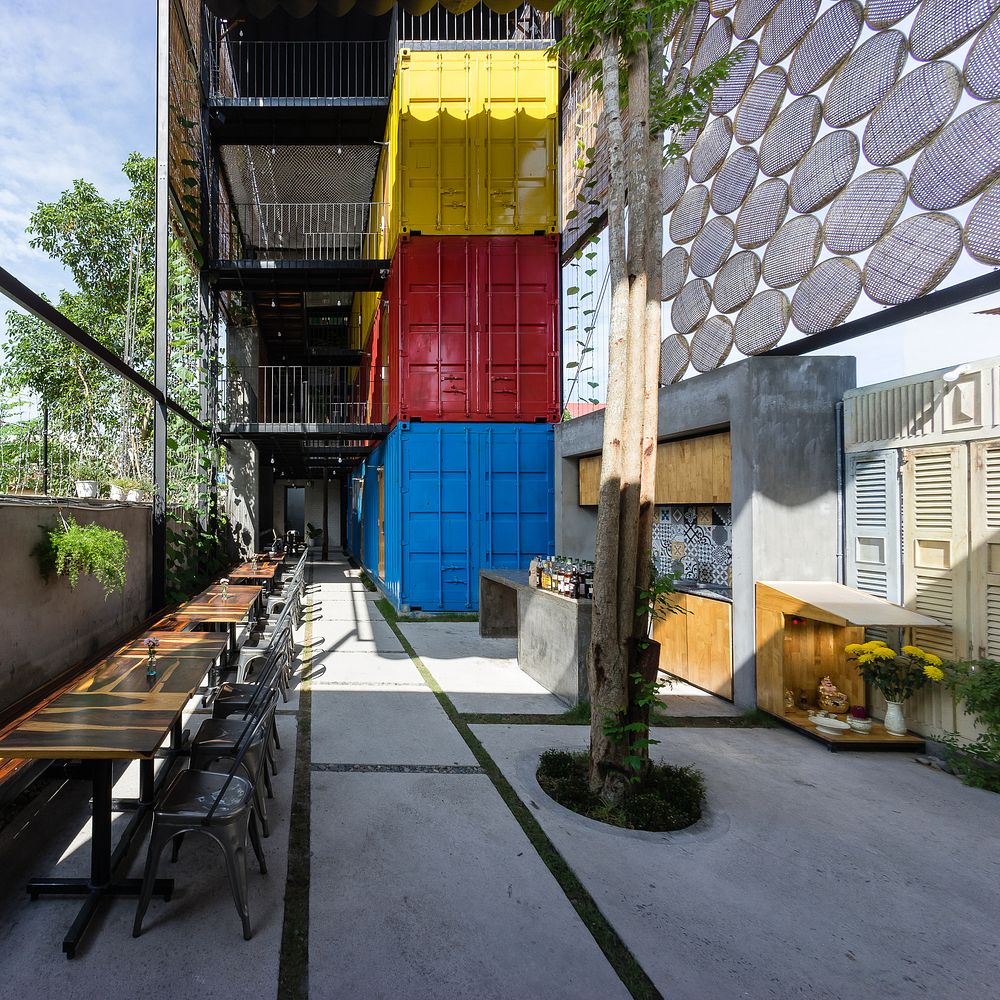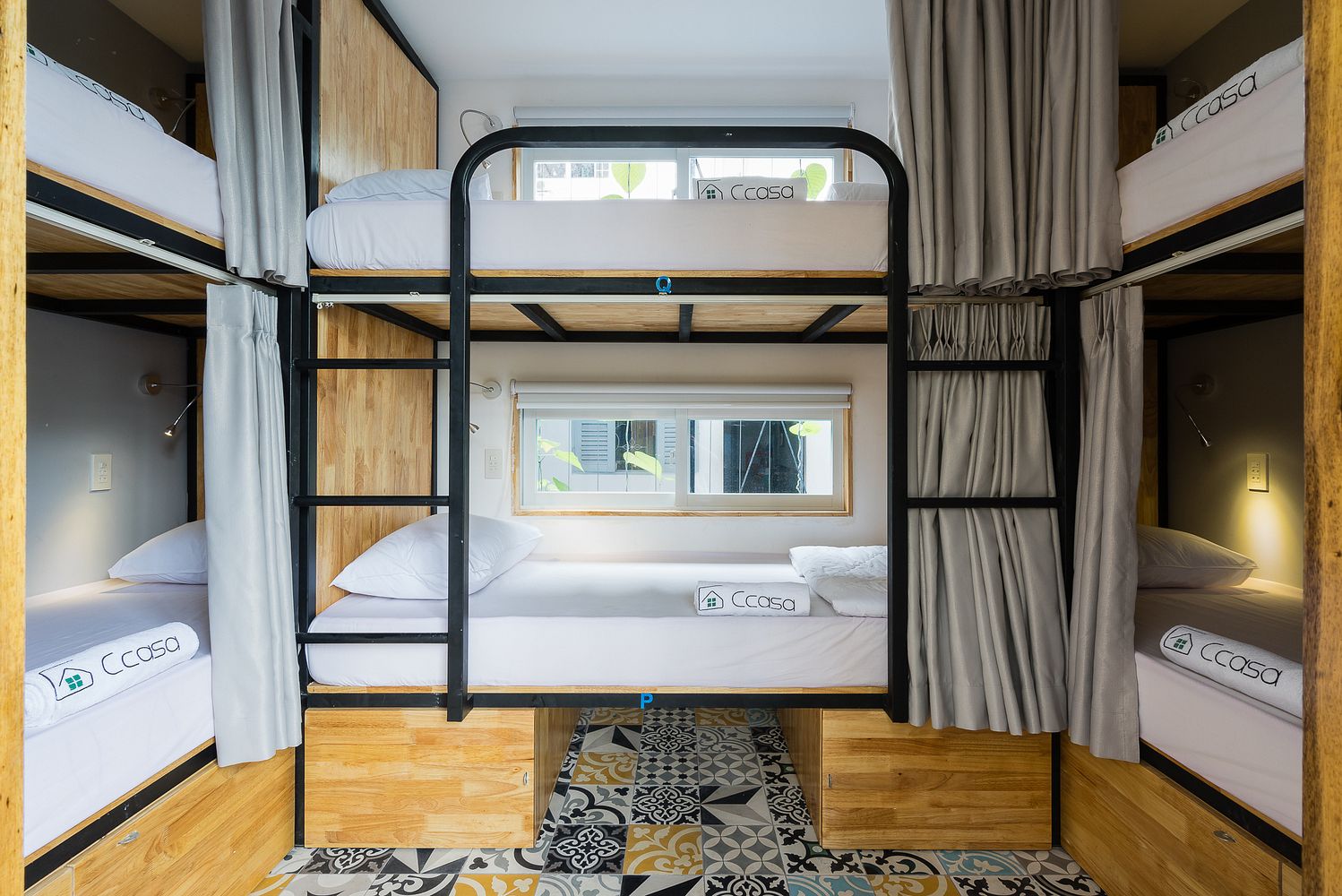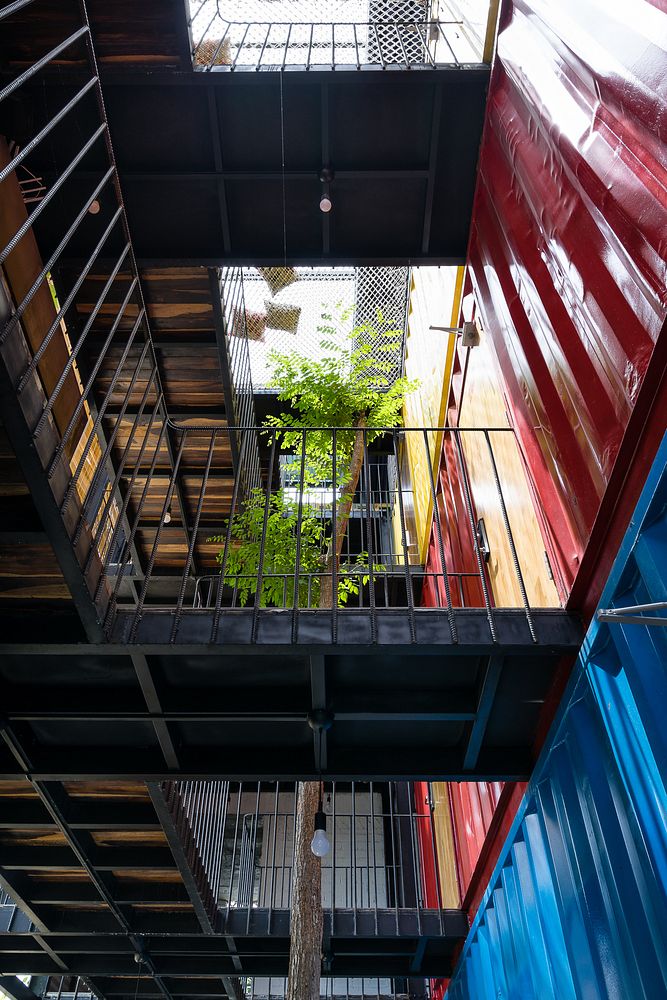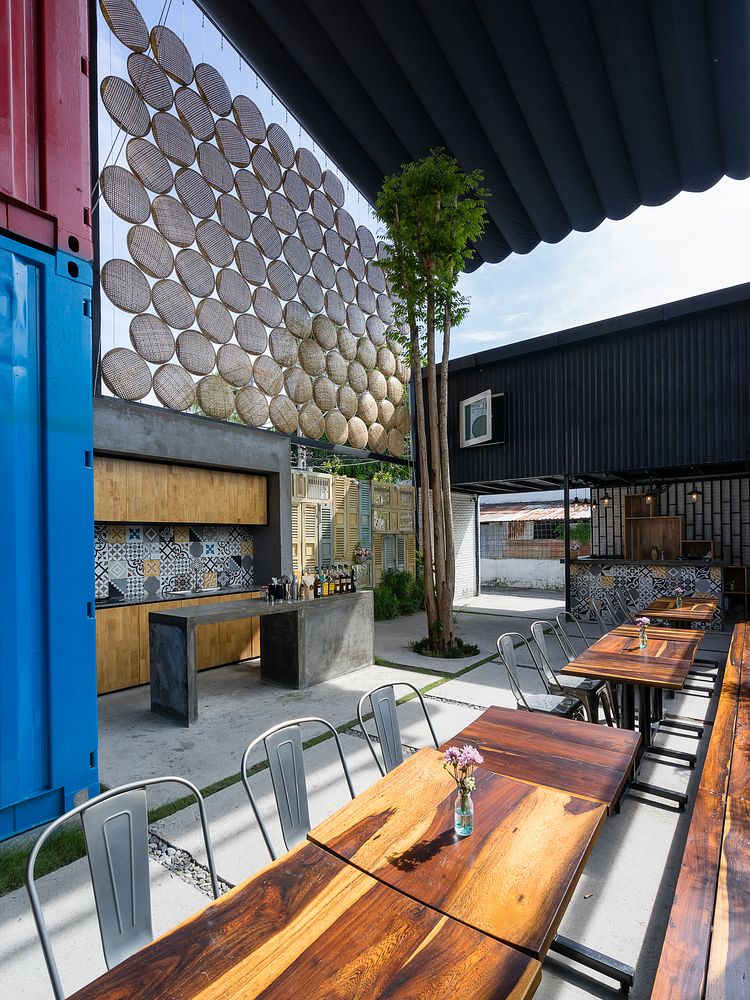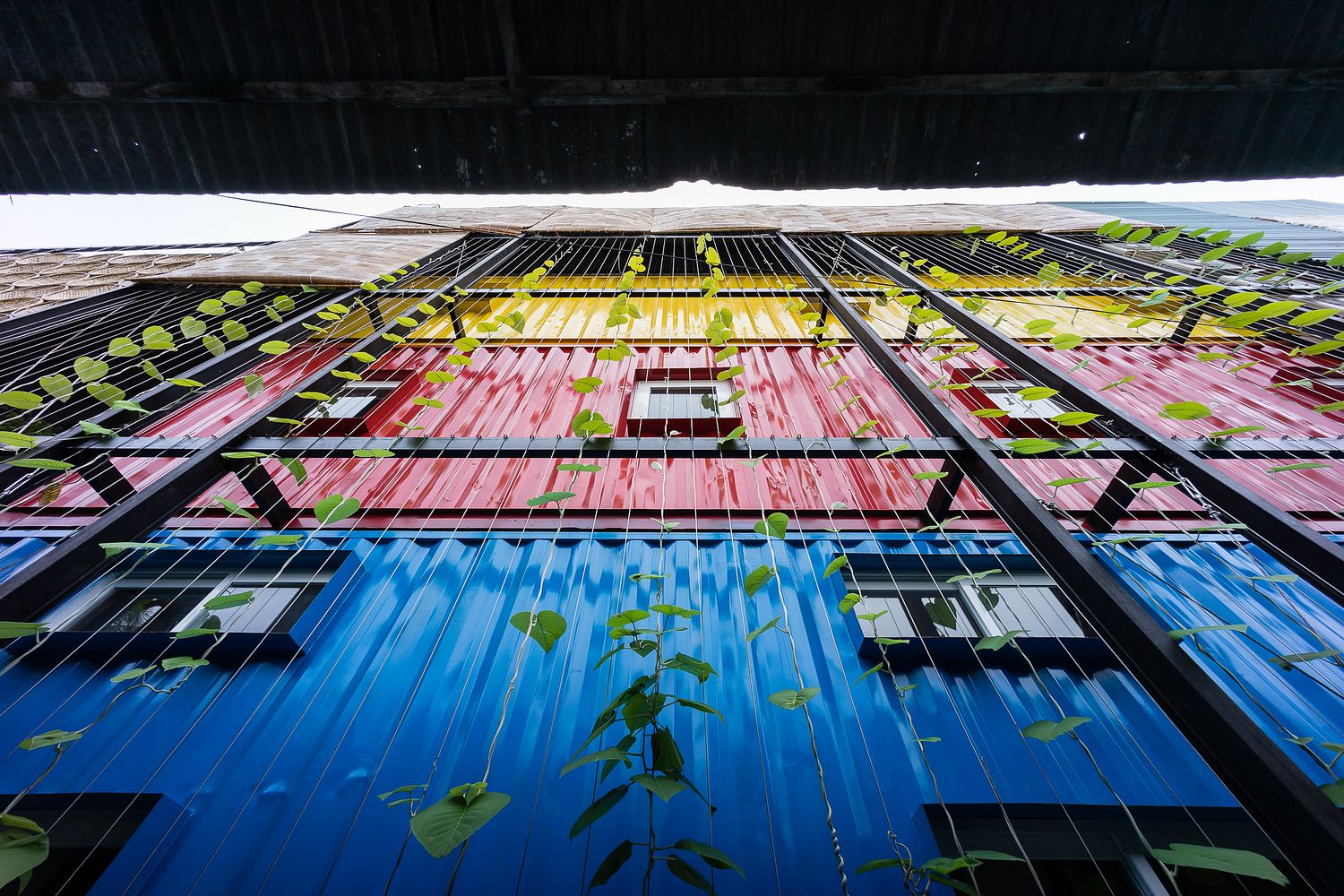 [Photos via ArchDaily]
---

Related Articles:
---