From remembering fond memories with loved ones to selling products and even gaining clues to a grisly crime, photos have many uses.
What is the value of looking at old photos with people you don't know, taken at a time when you weren't even alive? Perhaps it's recognizing places you know in the present day and marveling at how the rapidity of change juxtaposes the permanence of reality? Or maybe it is the thrill of imagining the daily routines and life stories of the faces unable to speak to you? Could it be they offer you an opportunity to consider what your life would be like in those scenes, inviting you to question whether you have a better existence at the moment?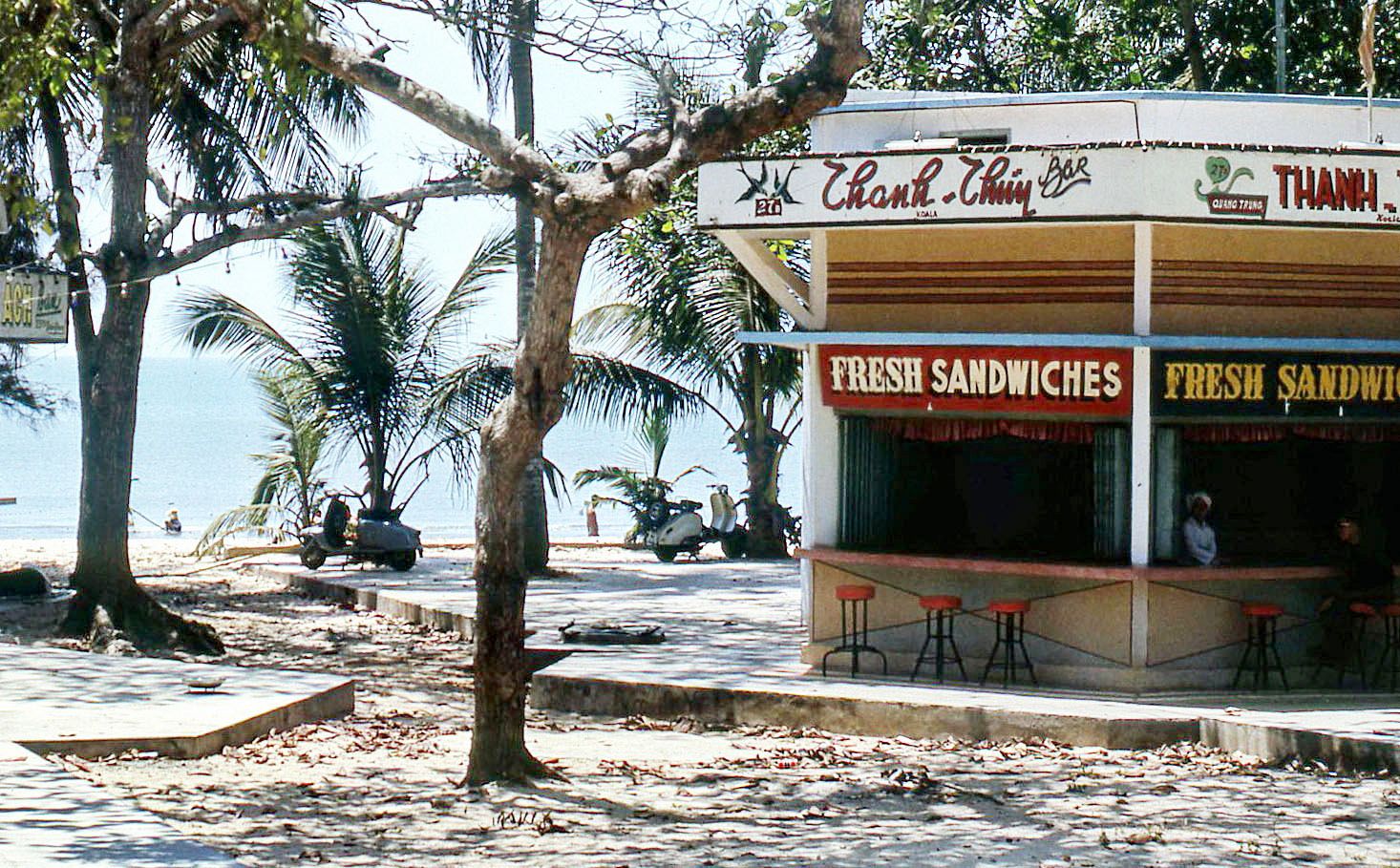 Perhaps that's why one enjoys these photos of Vung Tau taken in 1967–1968. They also appeal to font fanatics that will appreciate hand-lettered signs, fashionistas in search of retro trends to appropriate, classic car connoisseurs, architecture appreciators, and those amongst us that cannot look at a snapshot featuring a long, juicy cá rựa and not succumb to the splendors and terrors of the ocean.
Check out these photos taken by Terry Maher, an Australian soldier who served in the Australian Unit (2nd Advanced Ordnance Depot) at the 1st Australian Logistical Group (1ALSG) on the Back Beach of Vung Tau, below: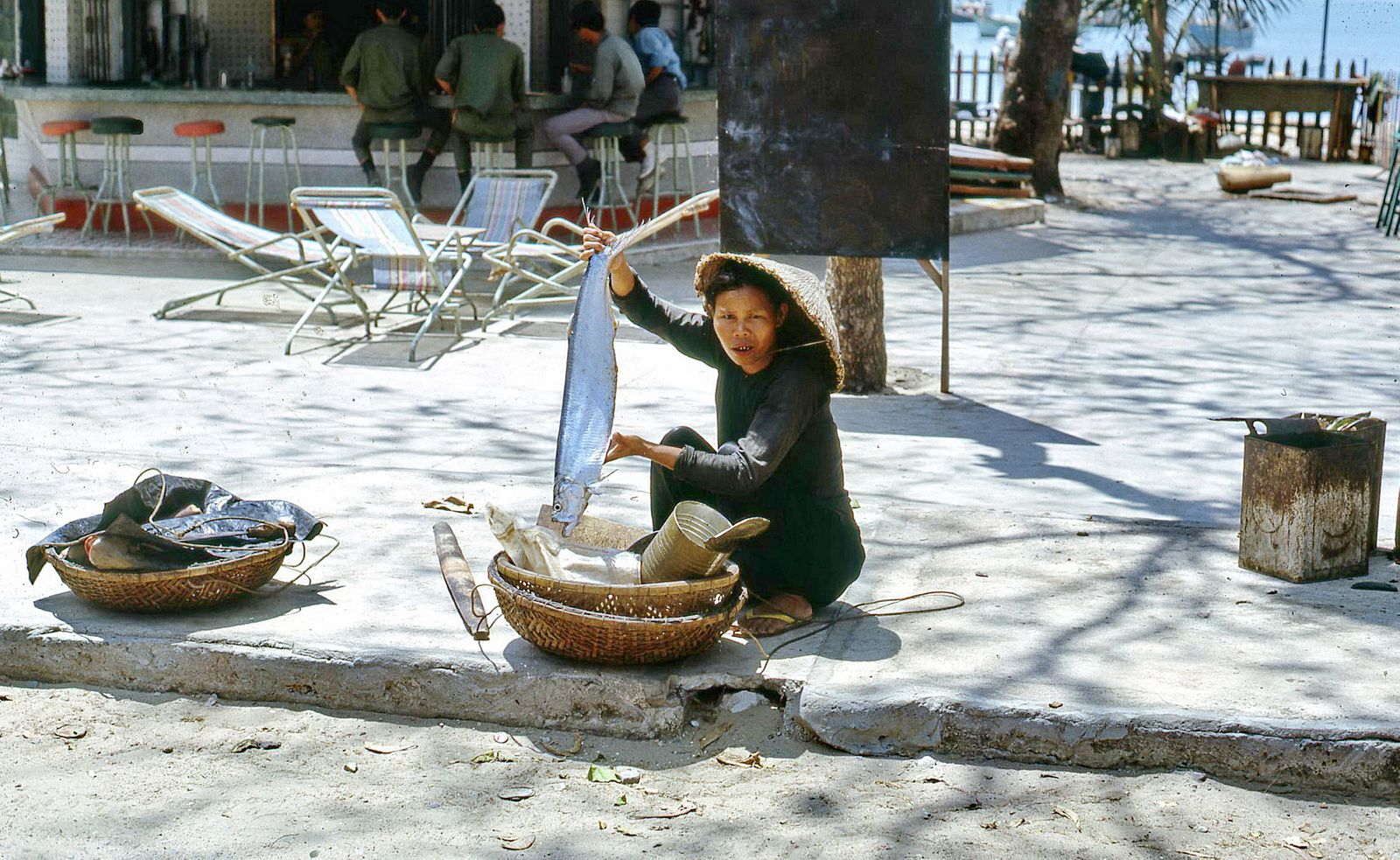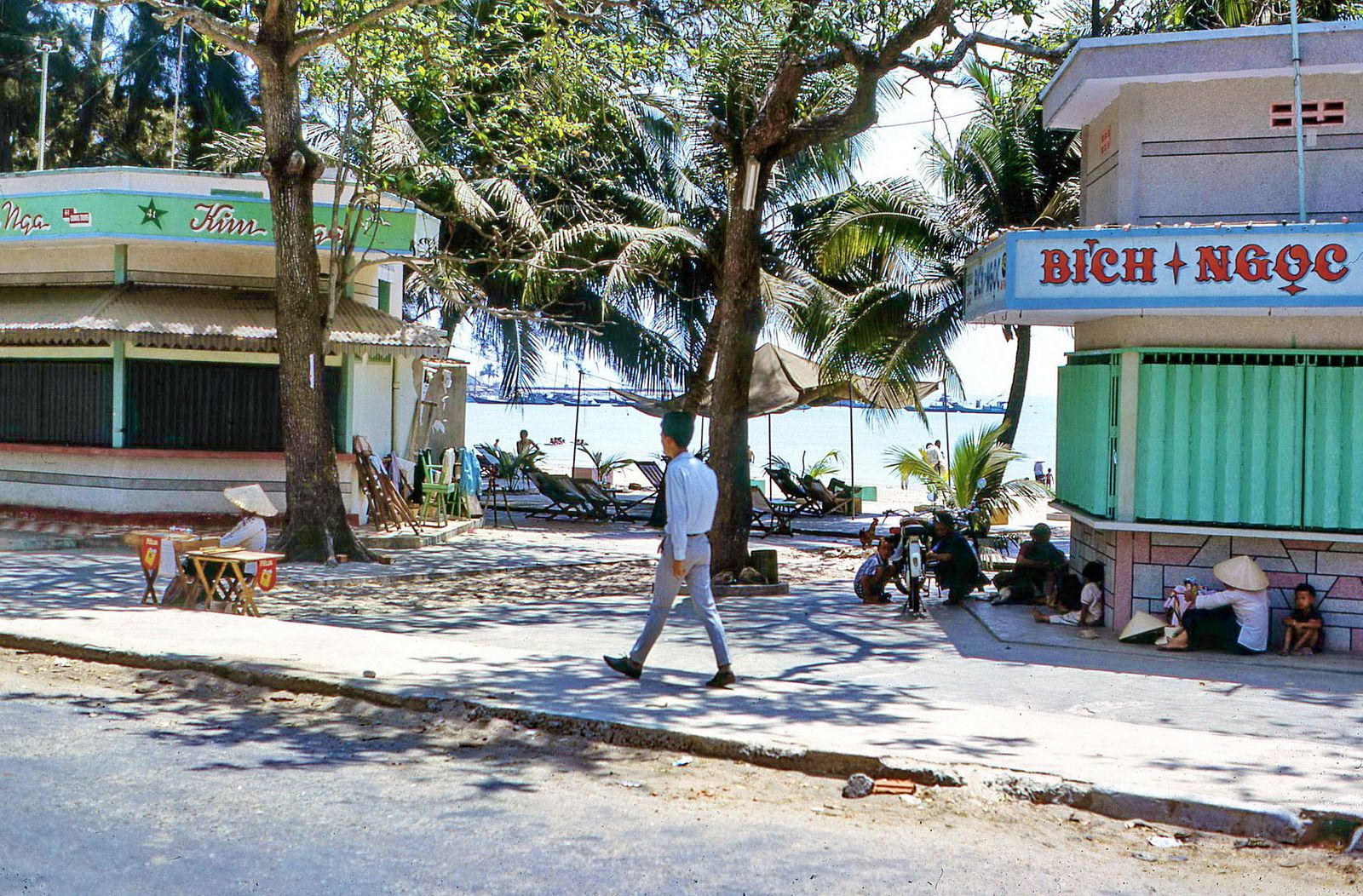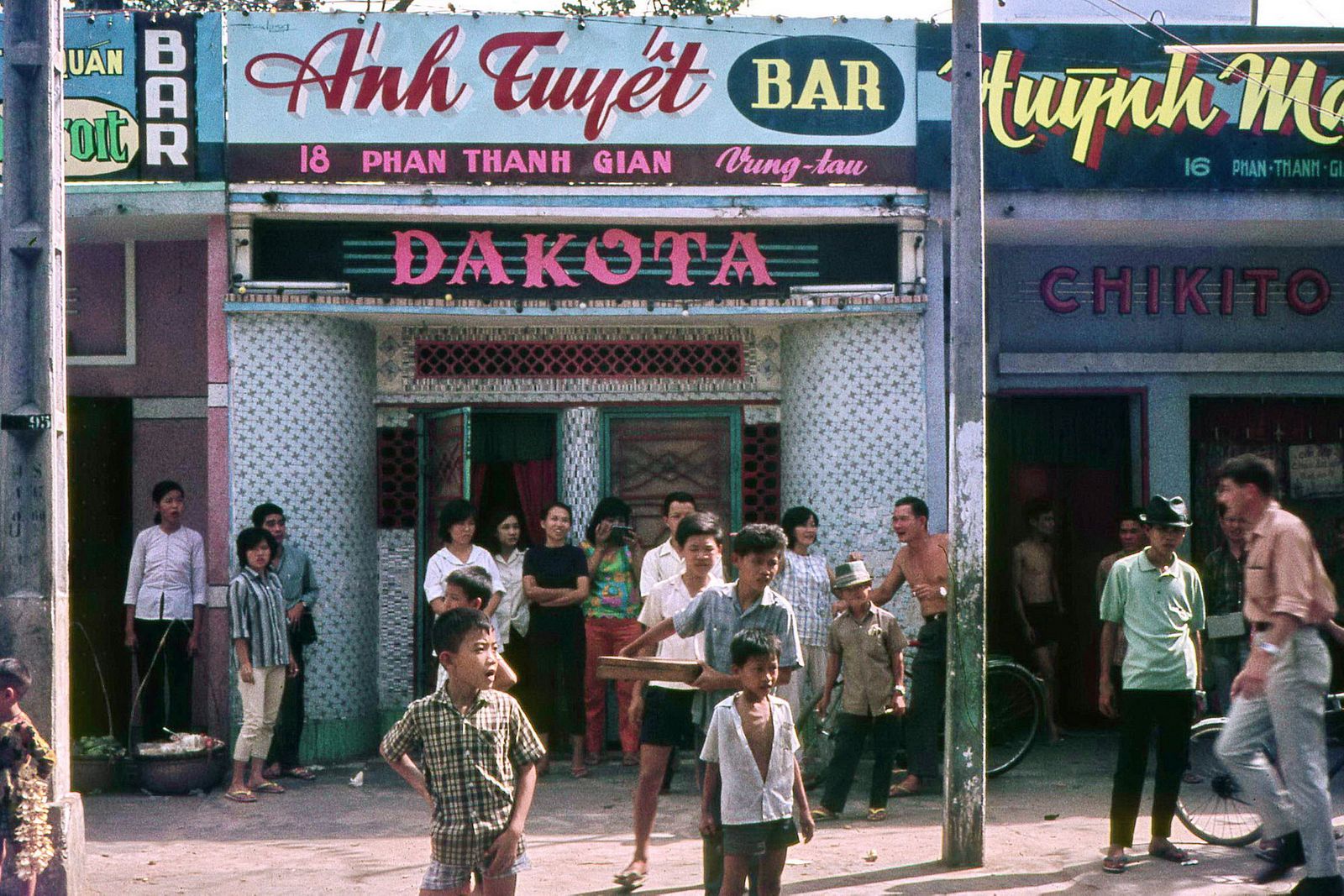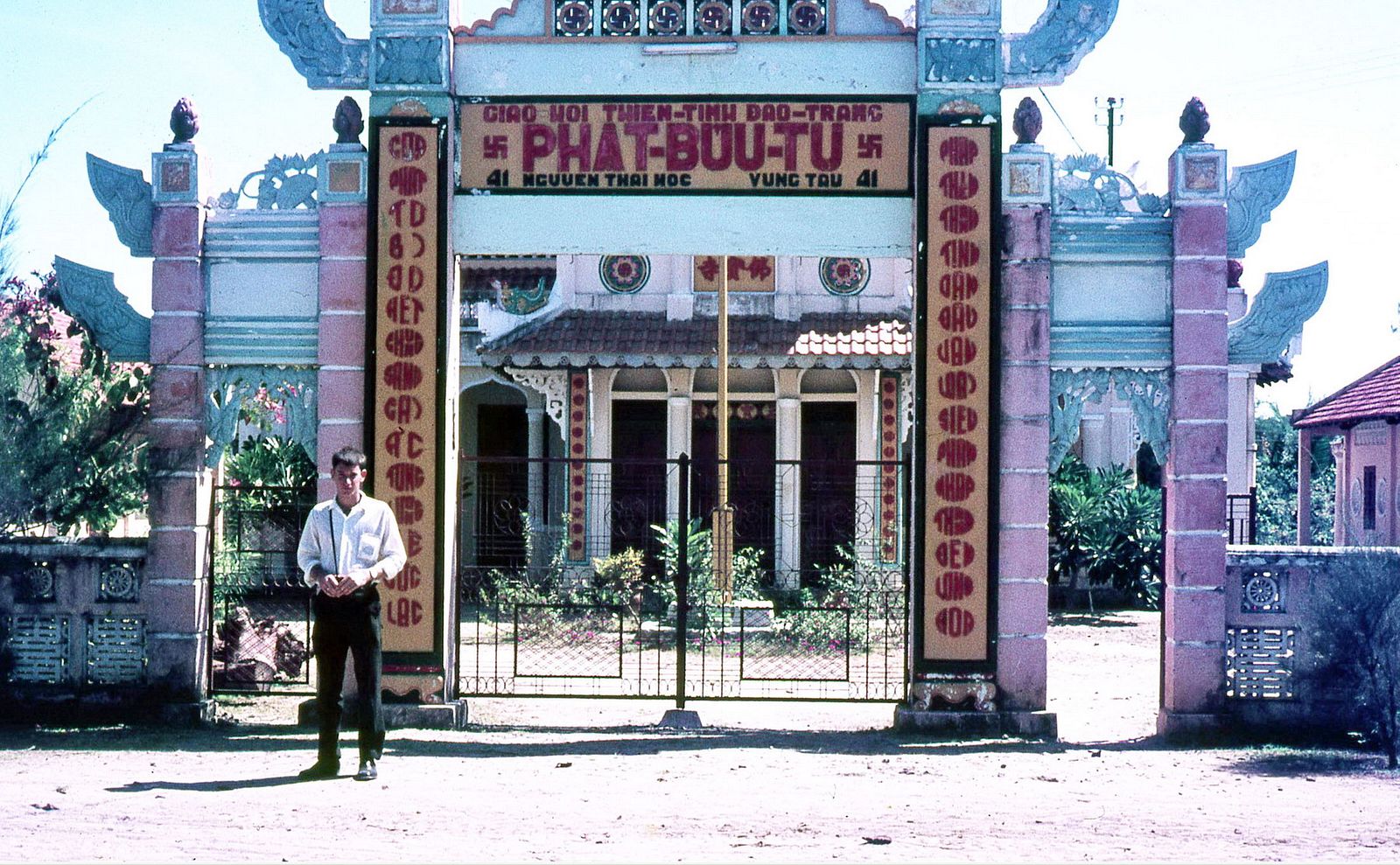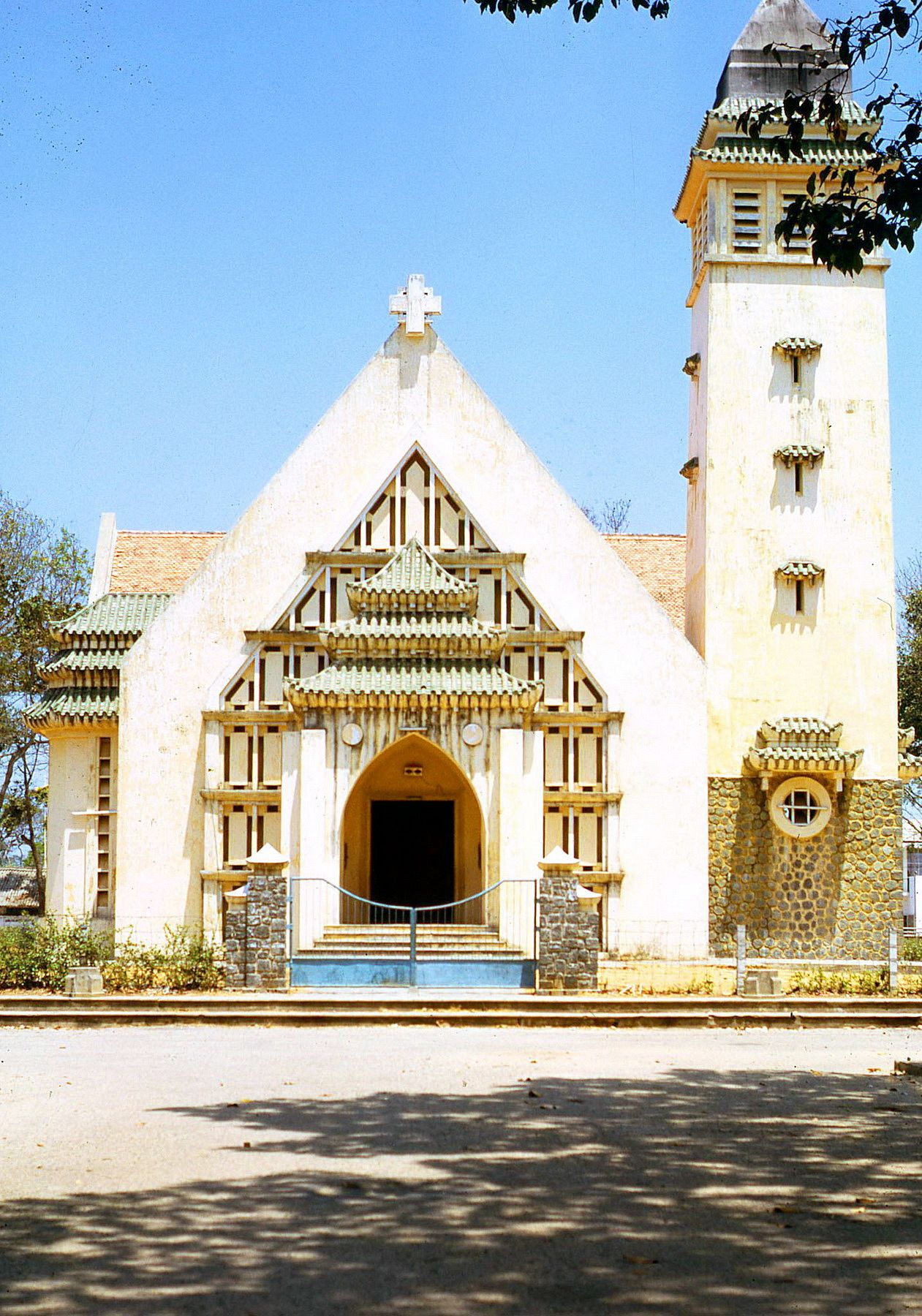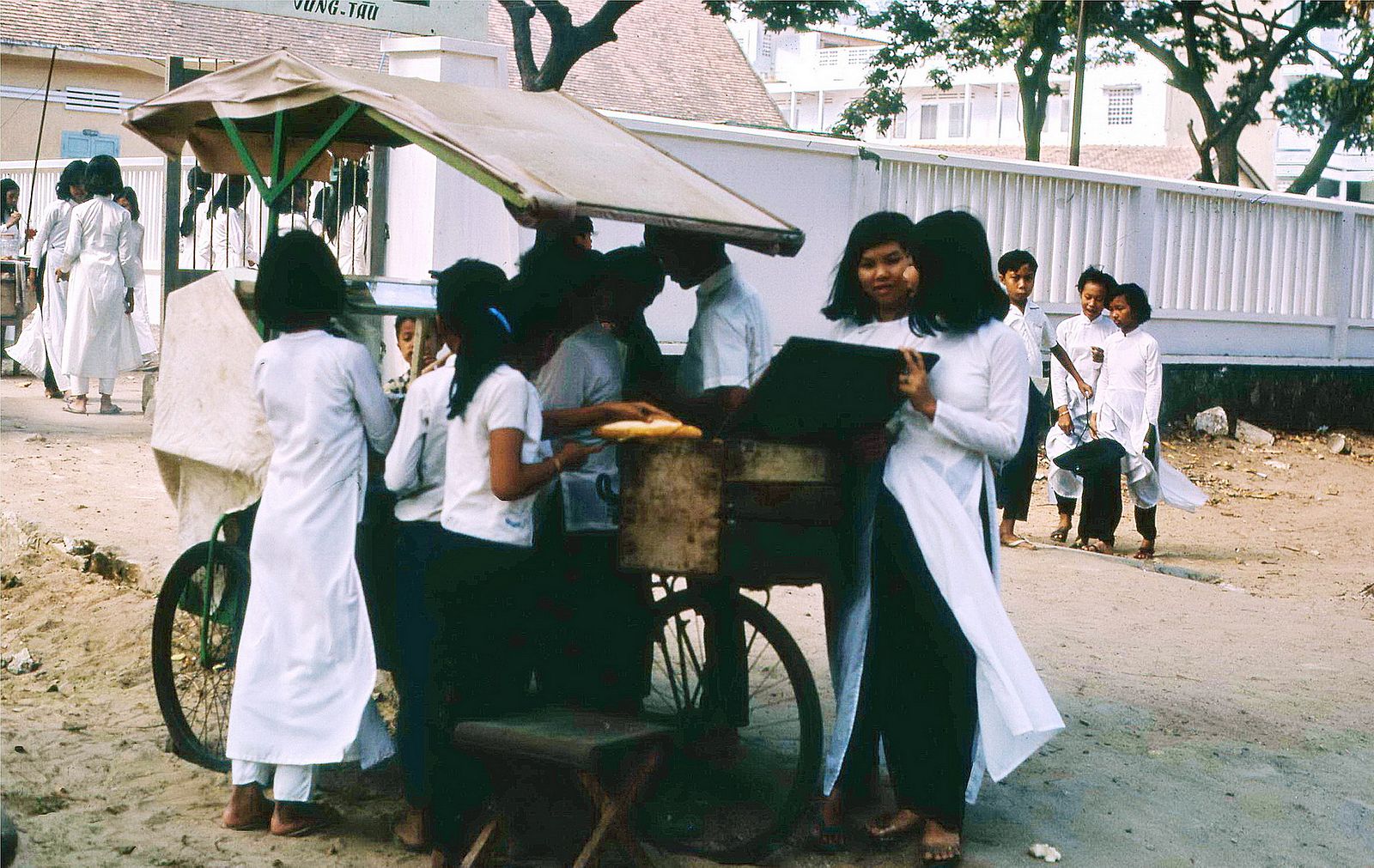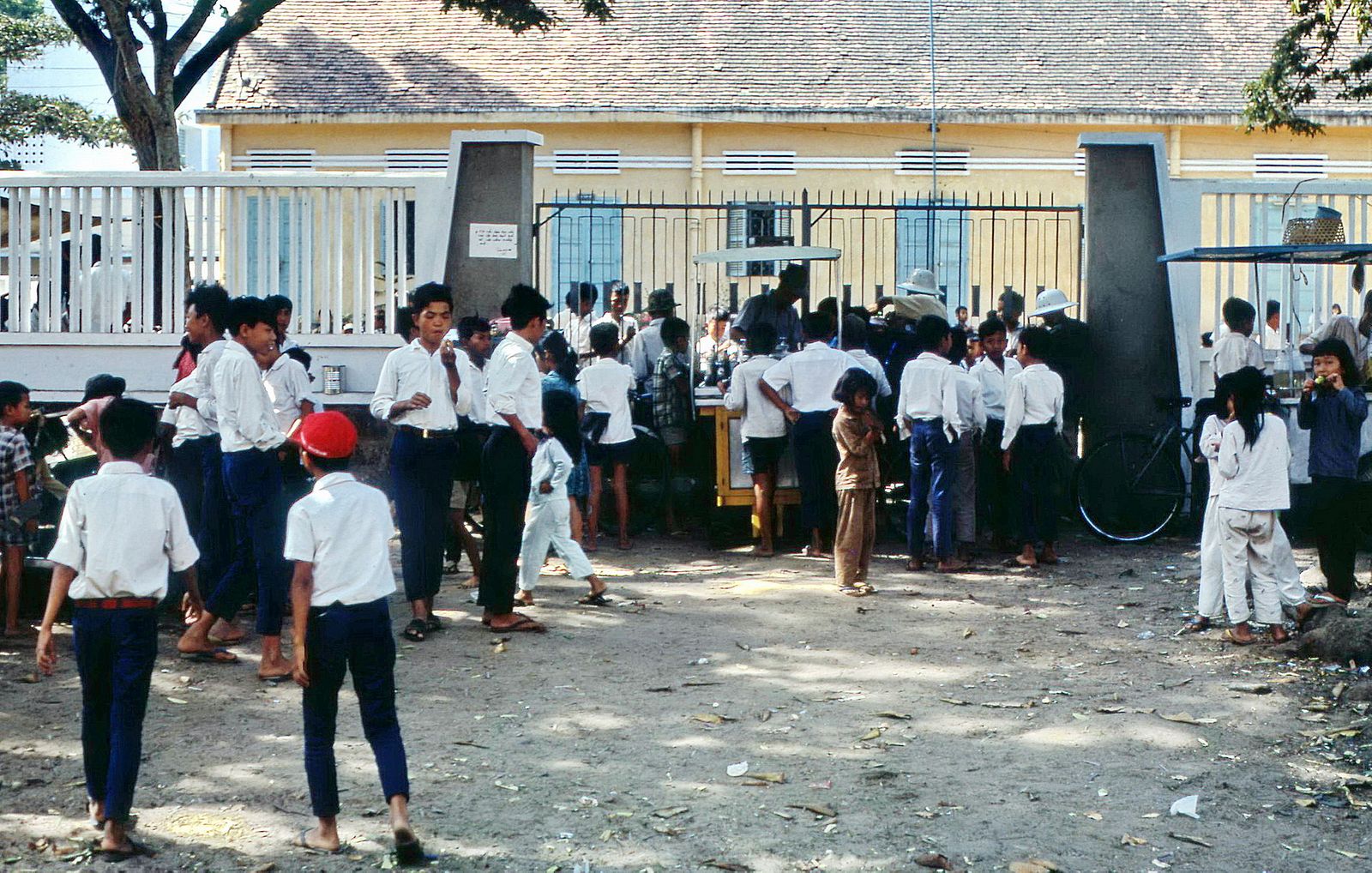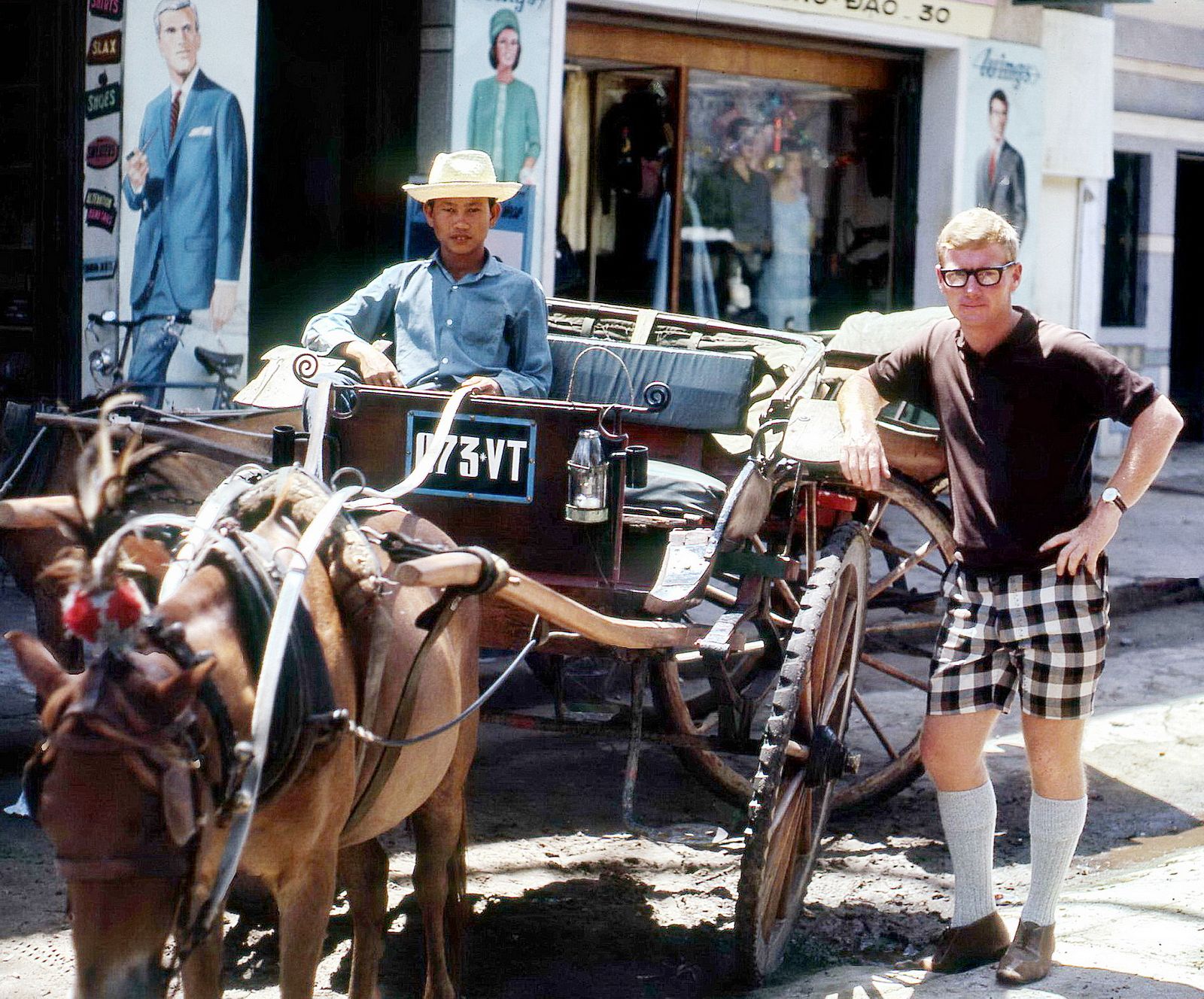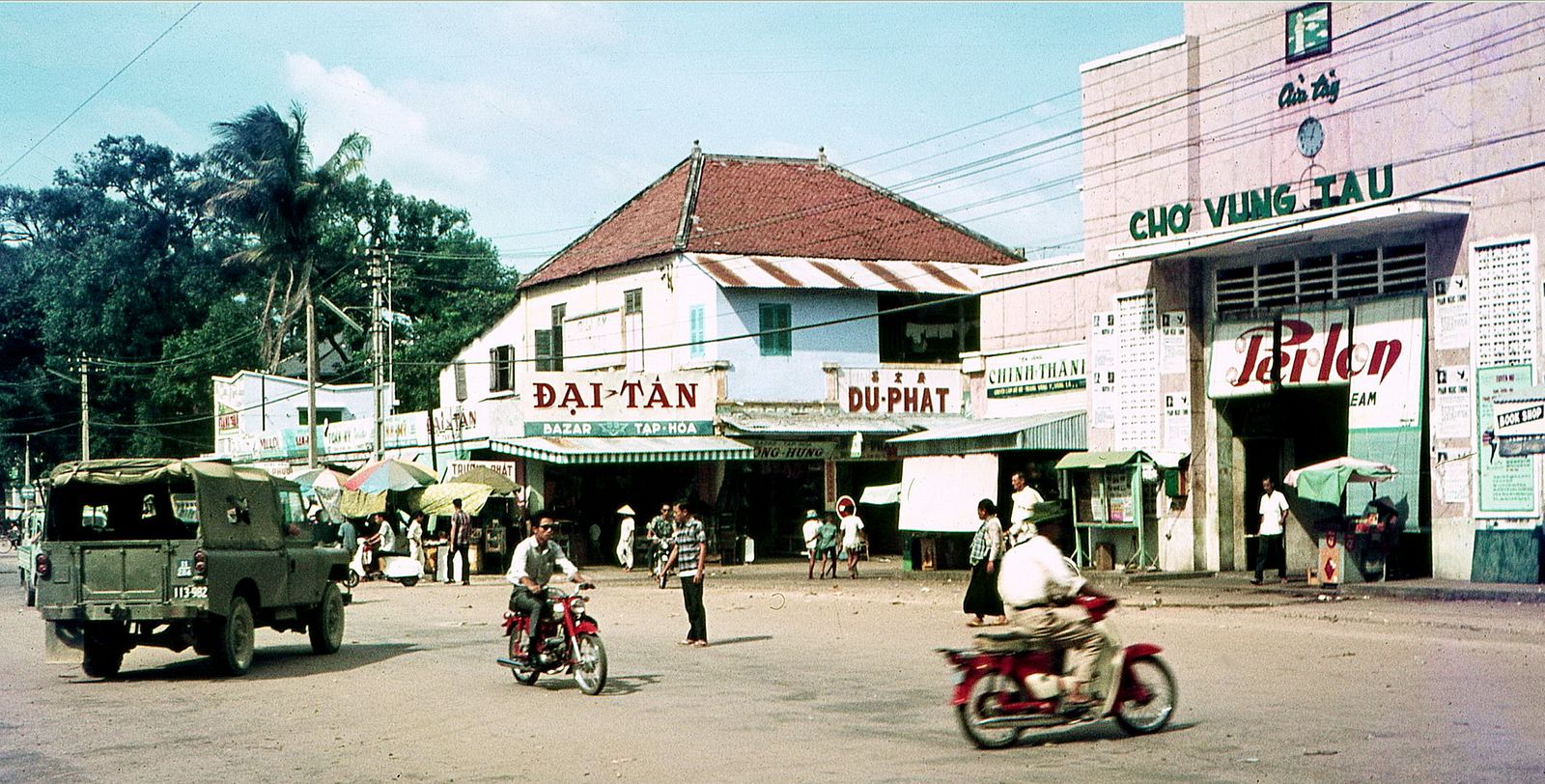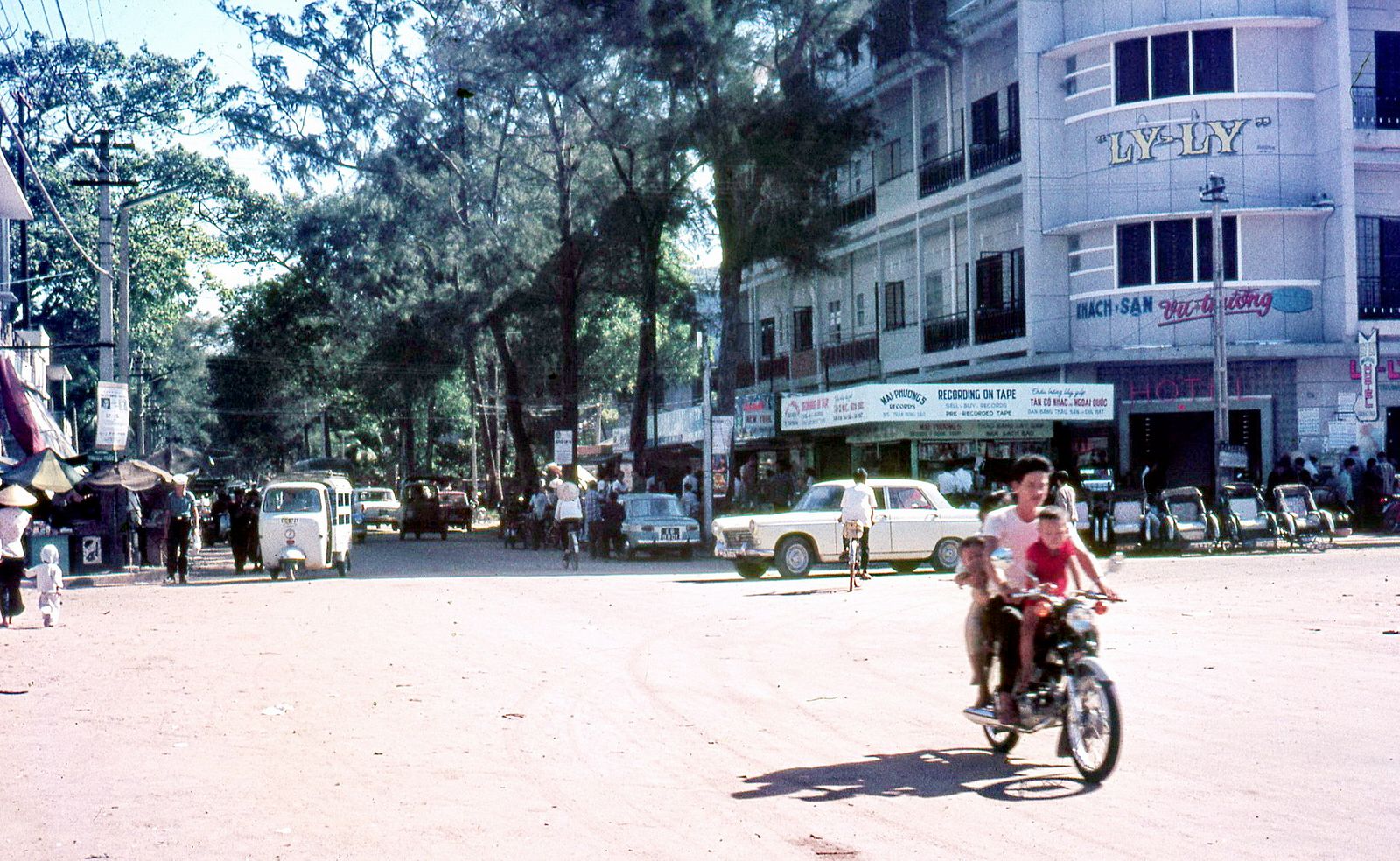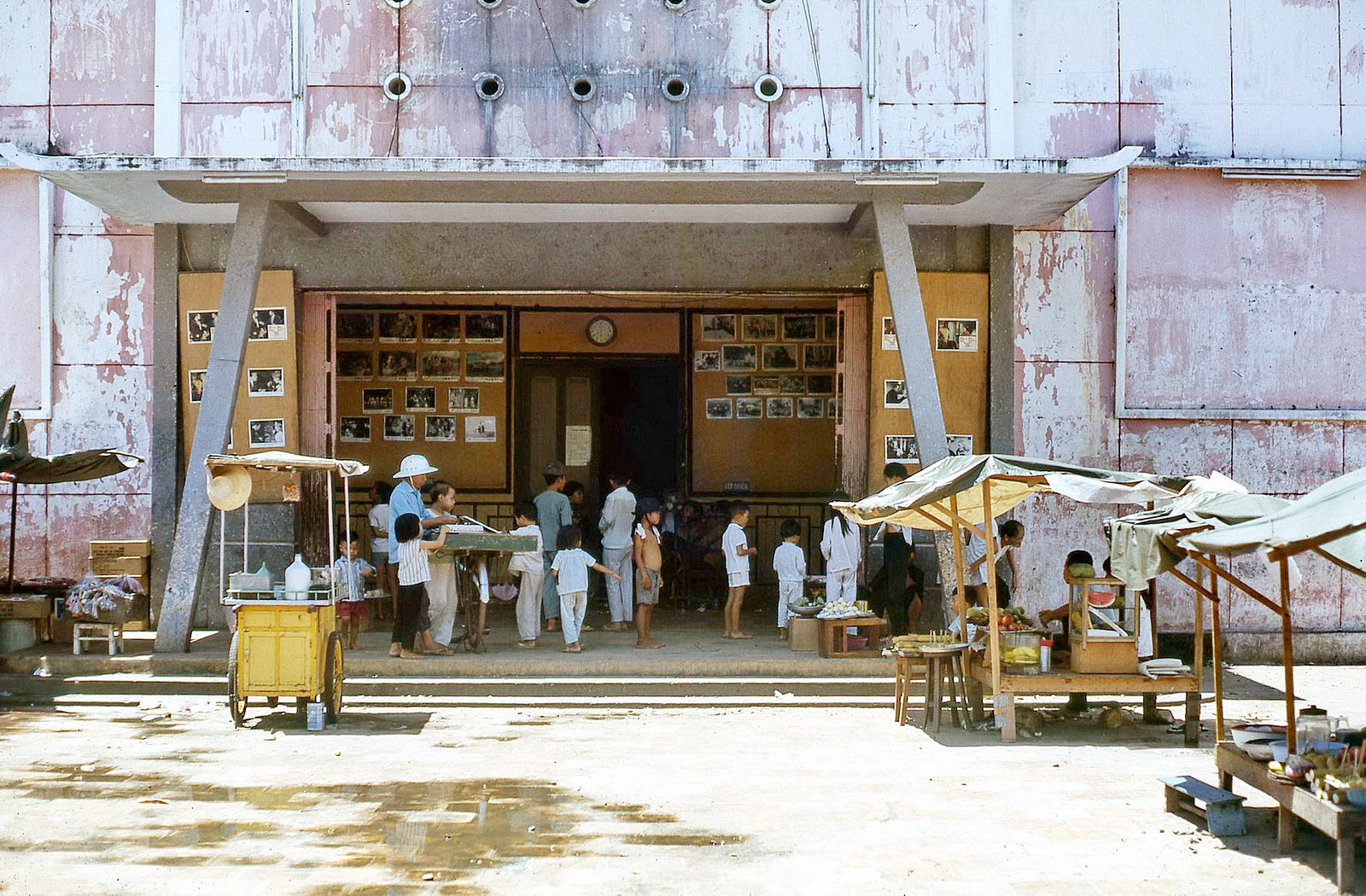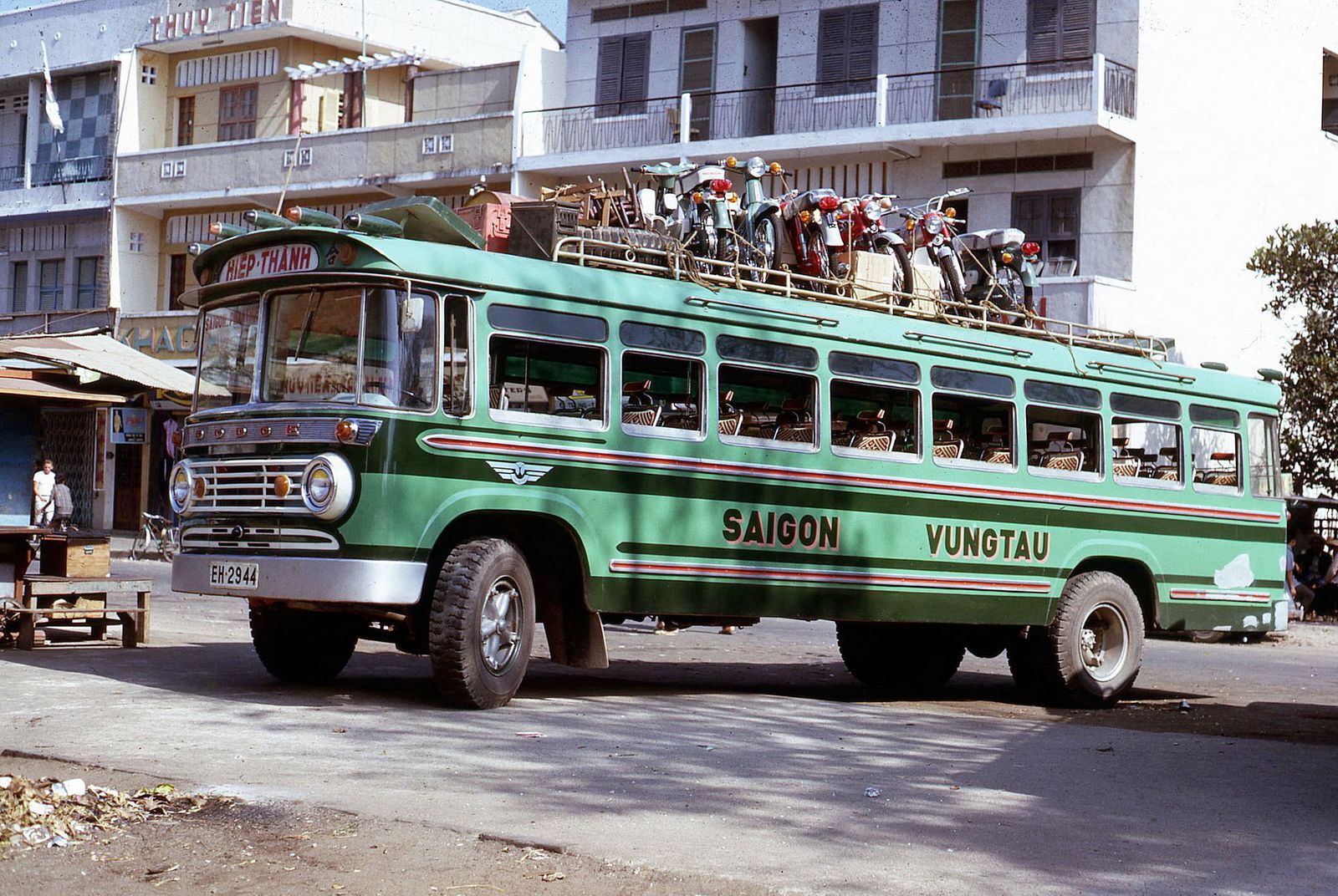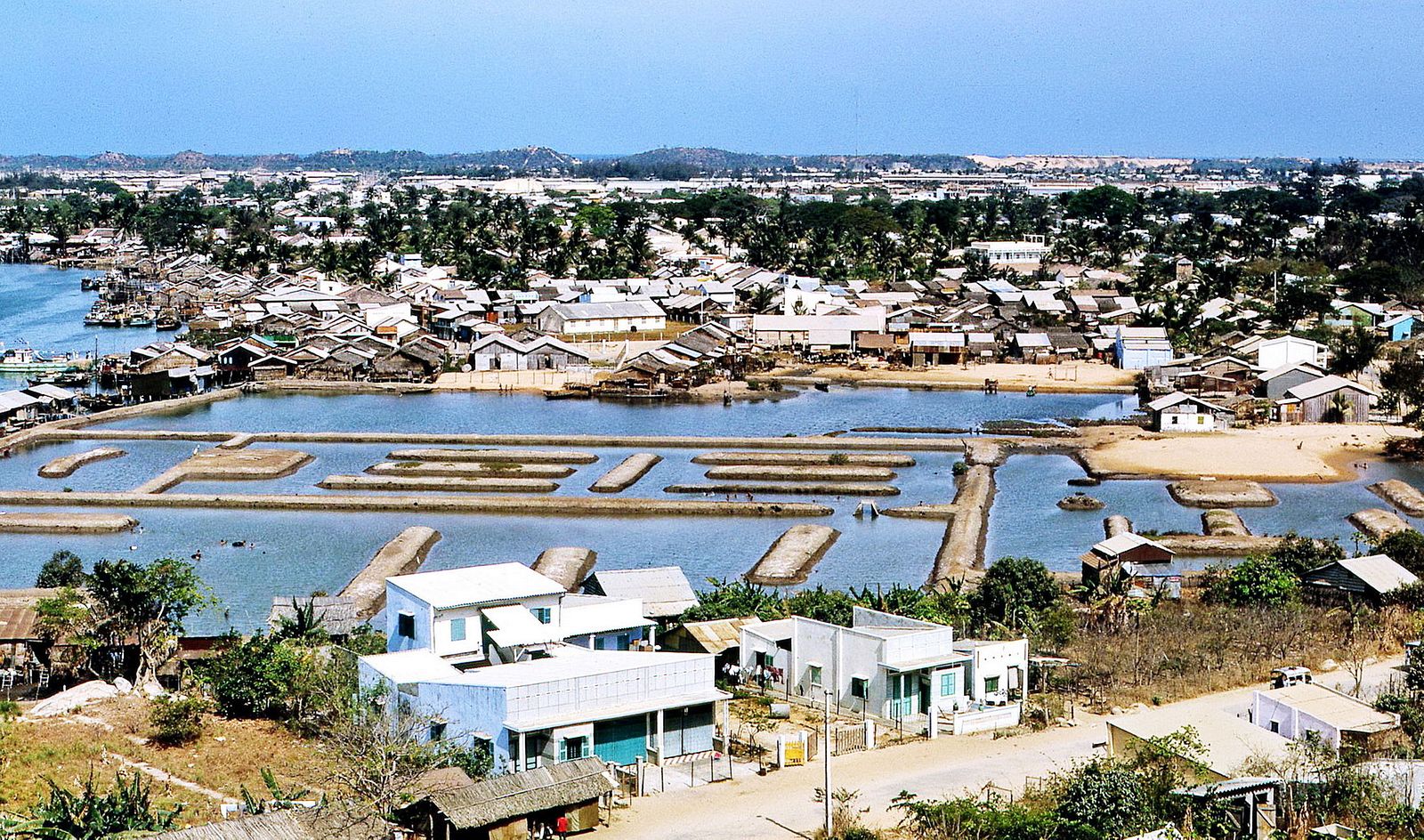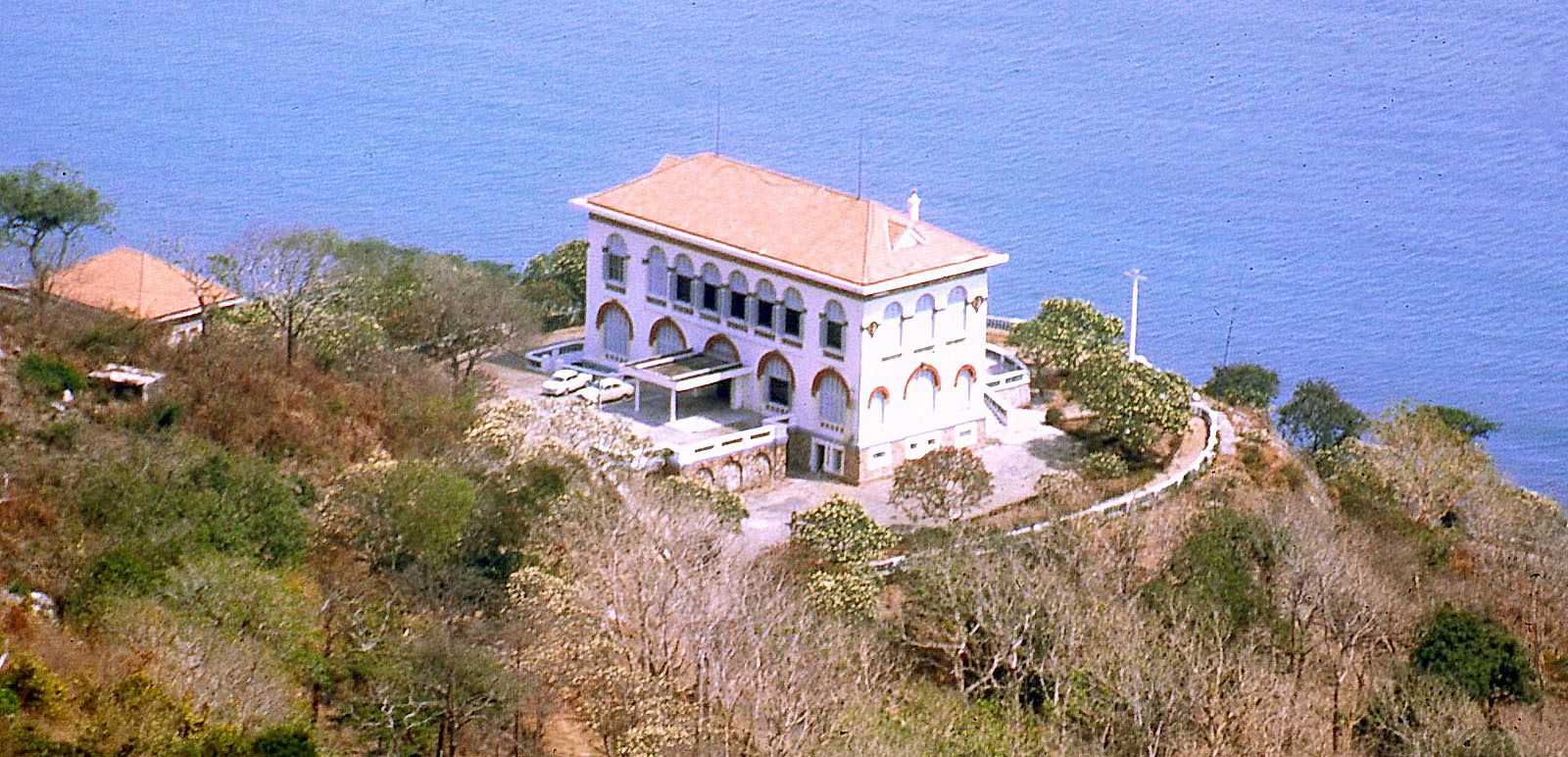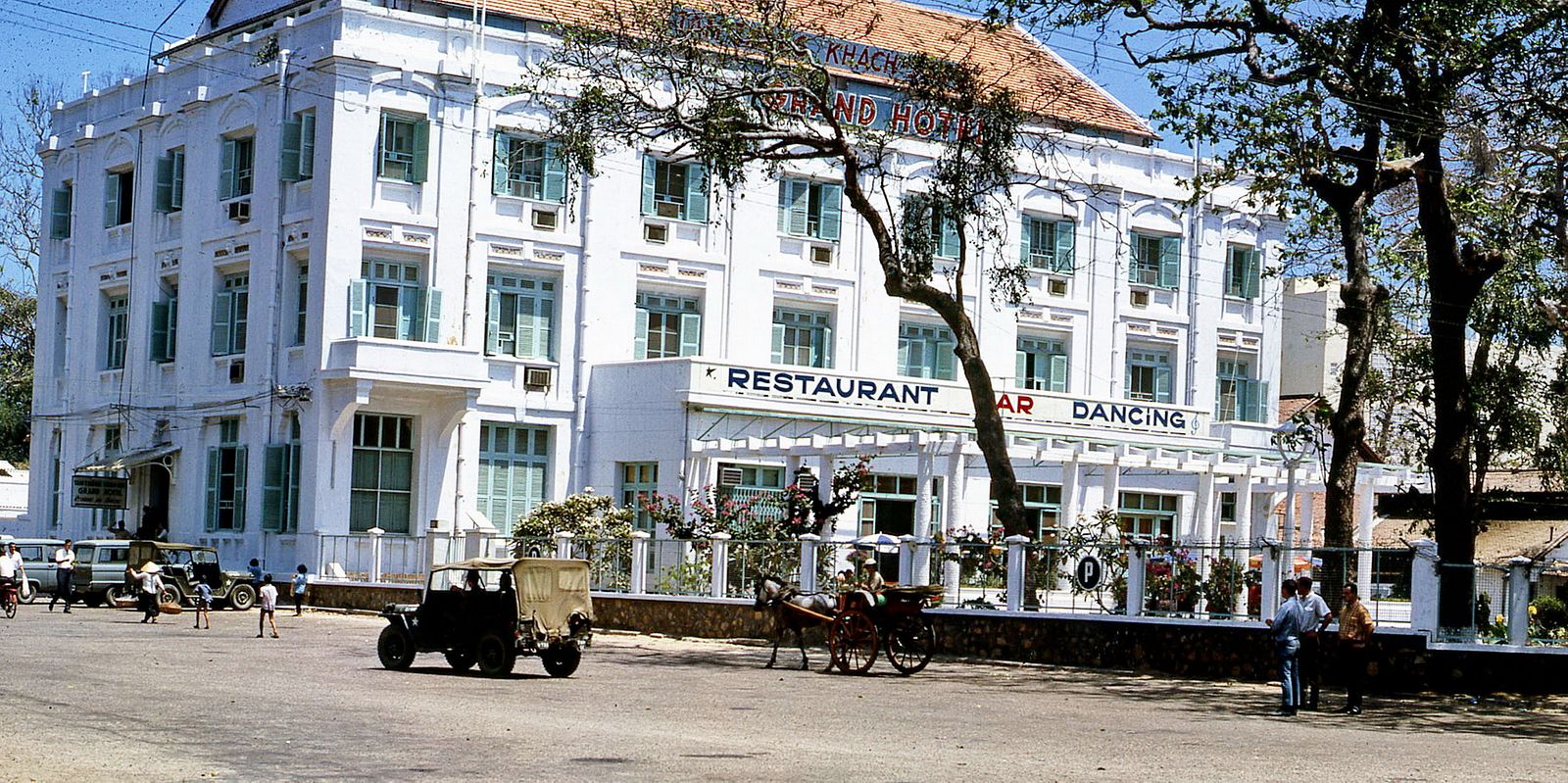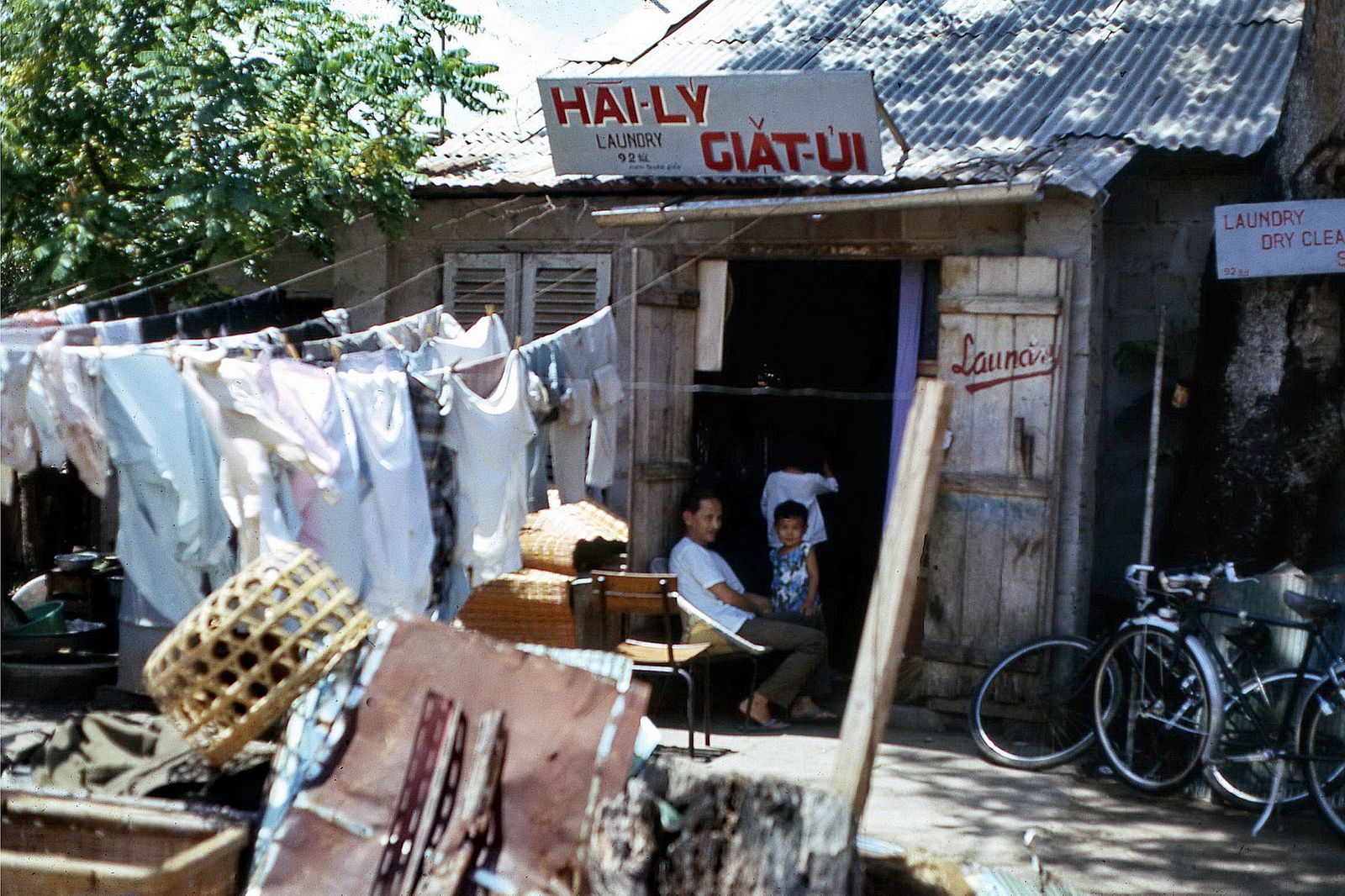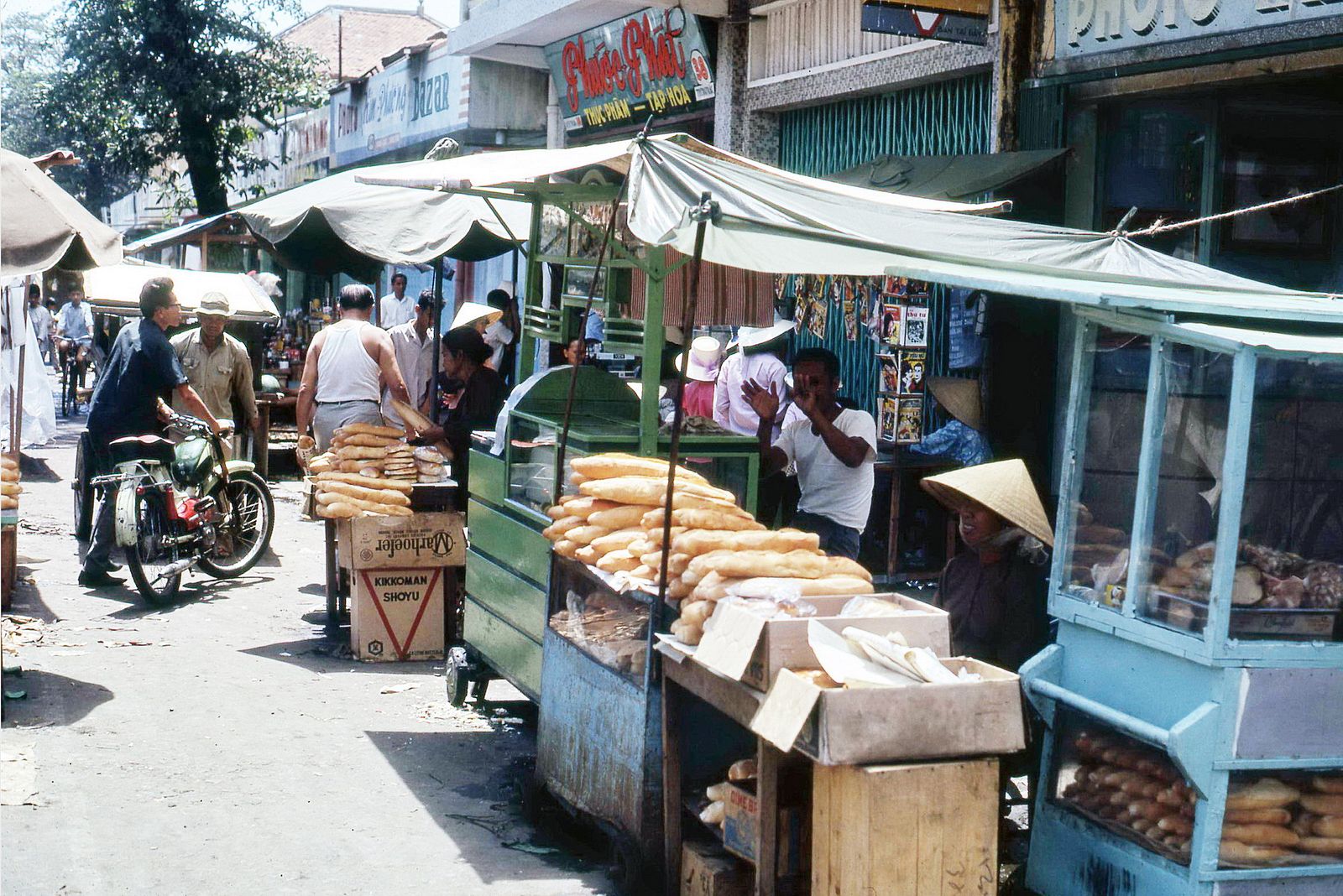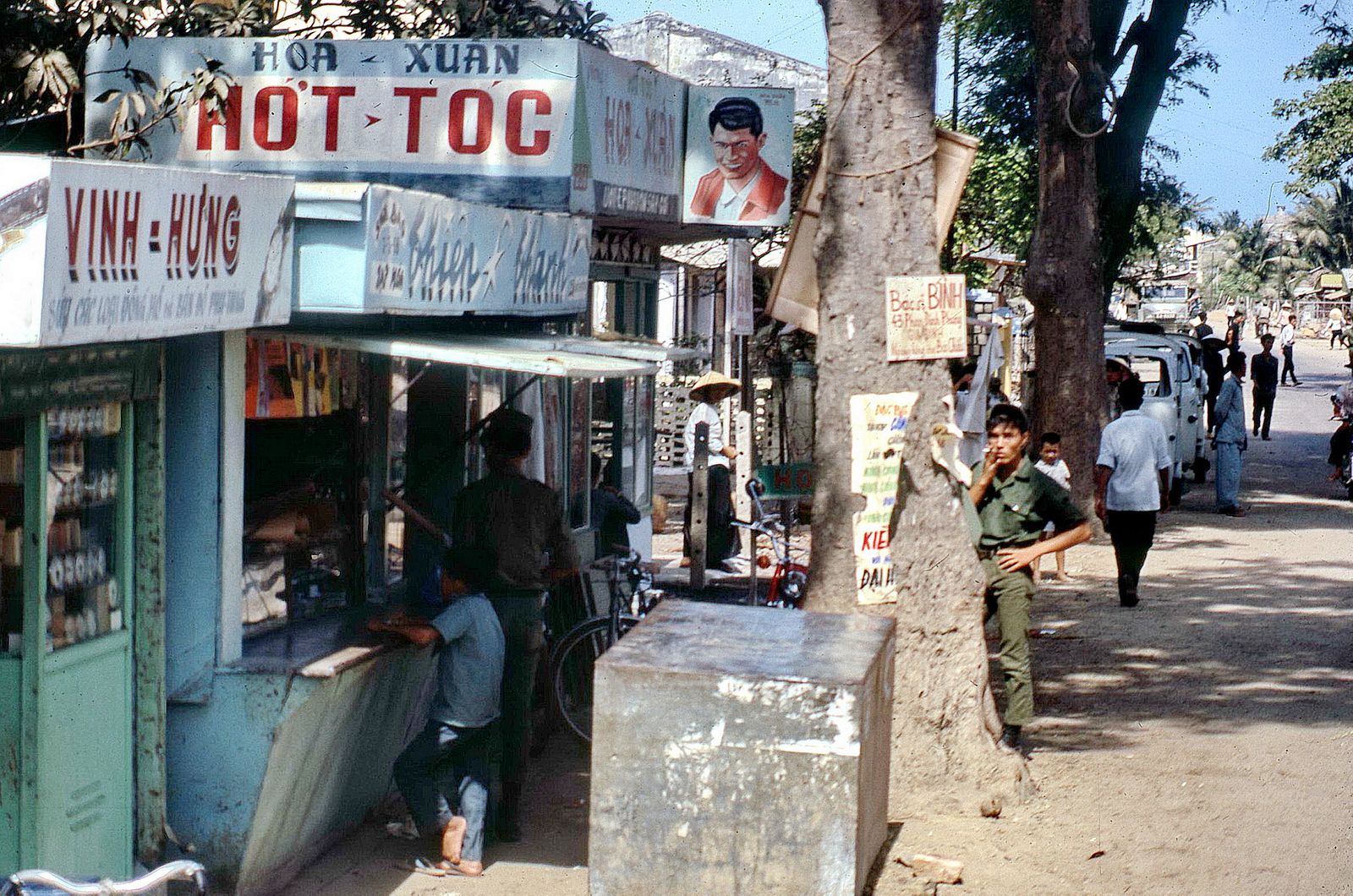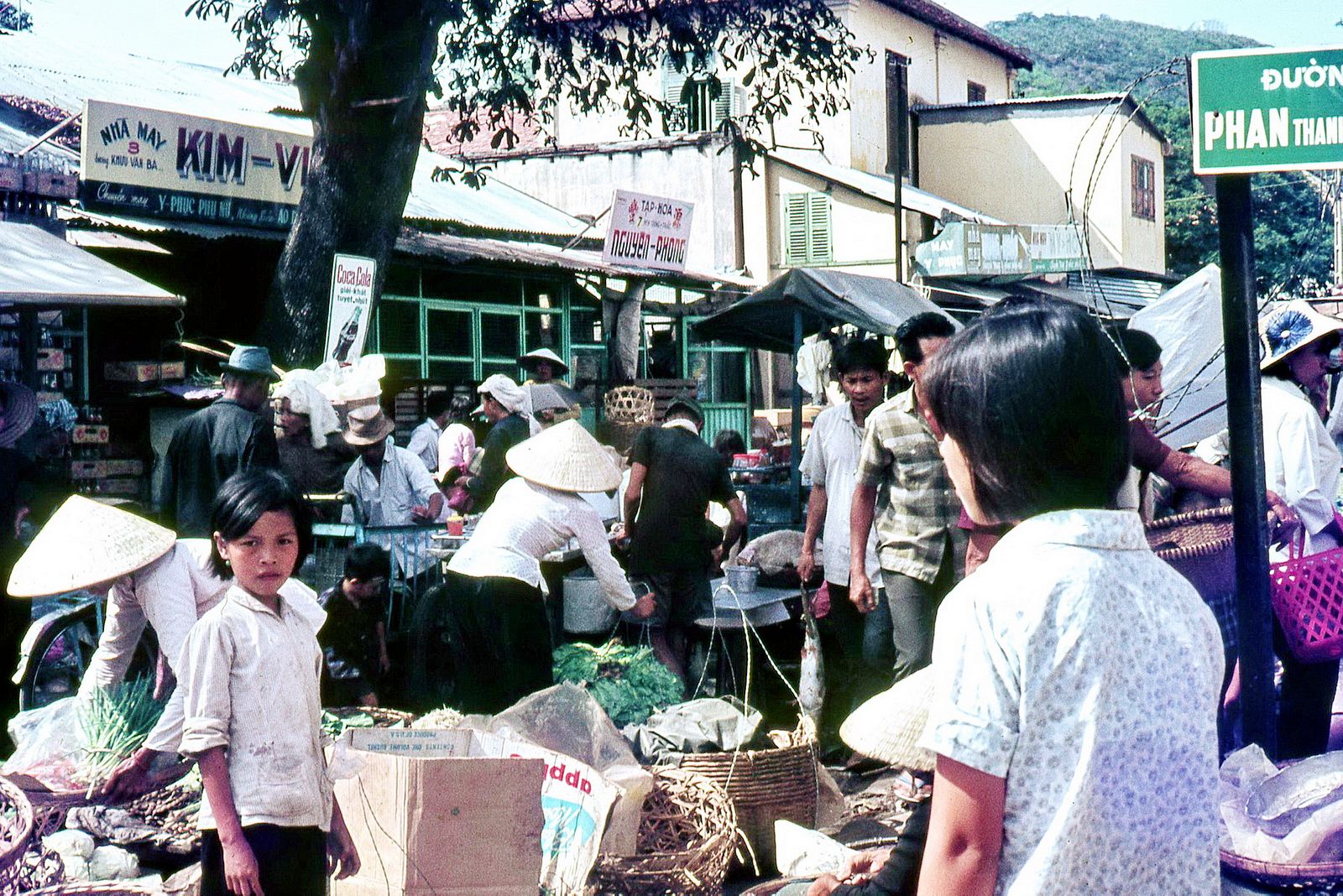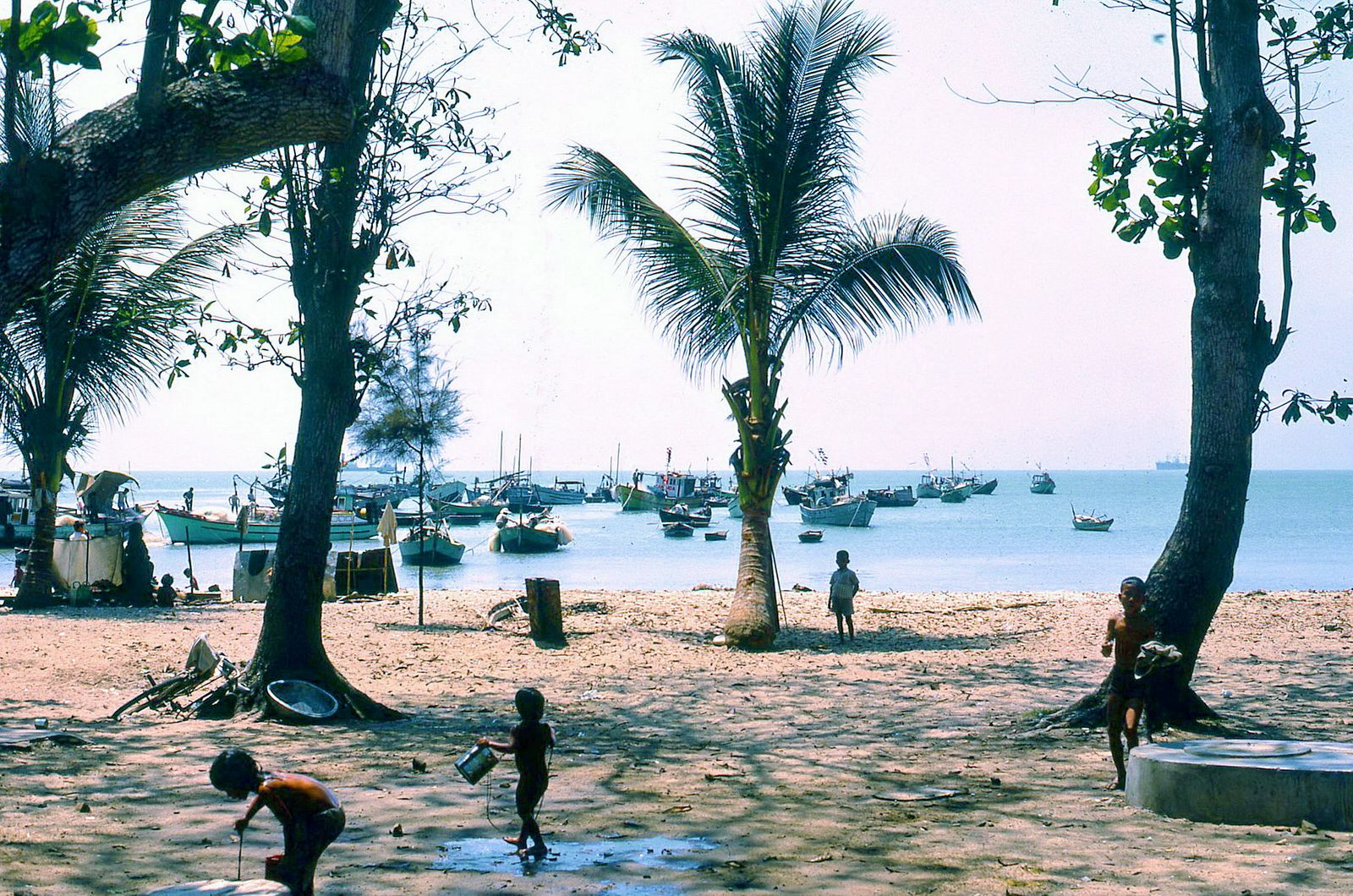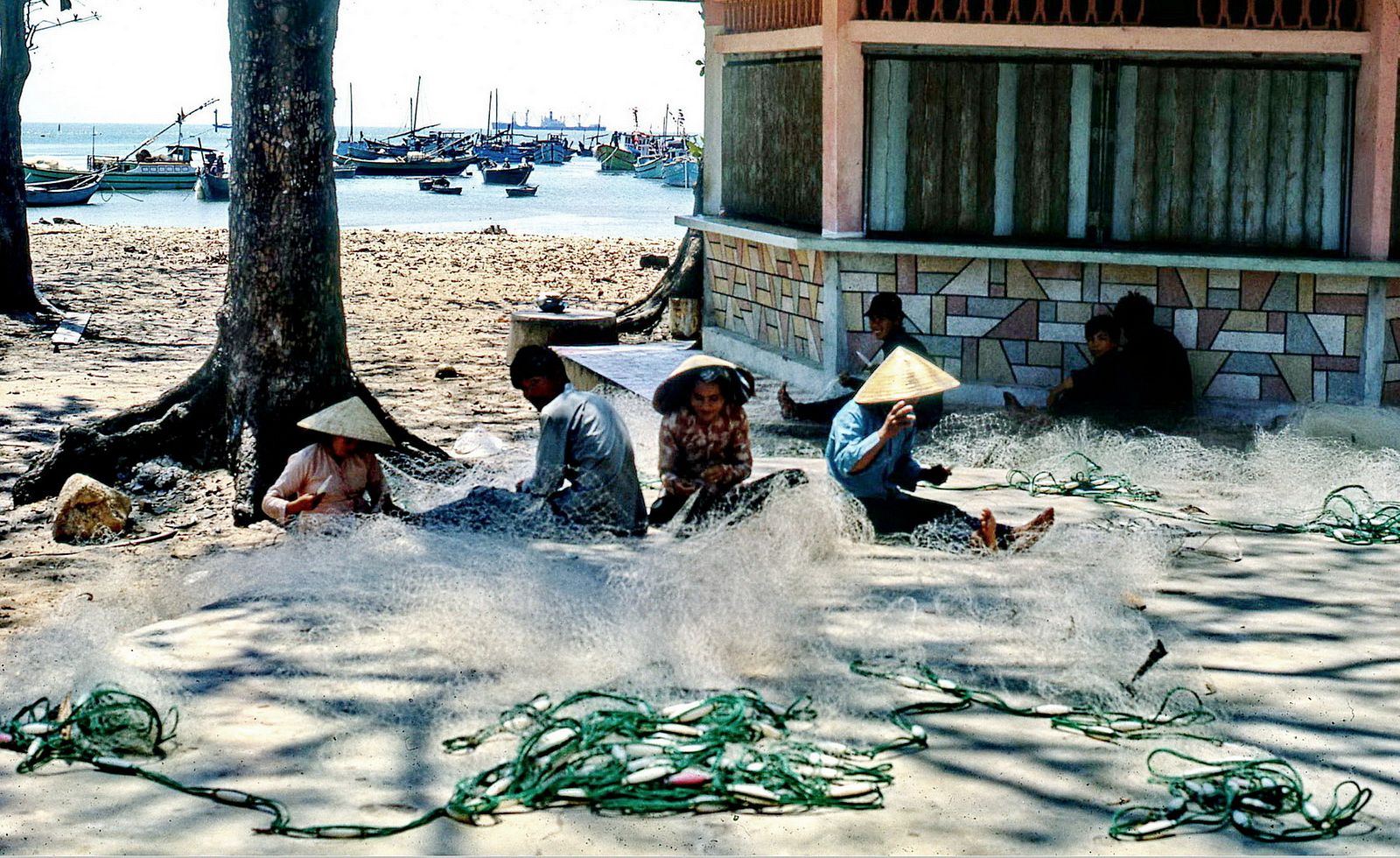 [Photos via RedsVN]