Hanoi can't seem to get a break. After a torrential downpour hit the capital two weeks ago, heavy rains have visited the city once again, flooding streets and leaving commuters stranded in traffic.
---
Related Articles:
- Saigon Authorities Claim New Reservoirs Will Reduce Flooding By 30%
- [Photos] Hanoi Streets Underwater After A Night Of Heavy Rain

---
In the early morning of September 8, cars and motorbikes broke down and streets were made impassable as a deluge of rainwater brought Hanoi to a standstill, reports Vietnam Net. Struggling to get to work, commuters poured onto the drier streets, hoping to find an alternate route to their destinations; little did they know the whole city had the same idea.
The result, while inconvenient for northern commuters, is a colorful citywide parade of motorcycles, raincoats and cars.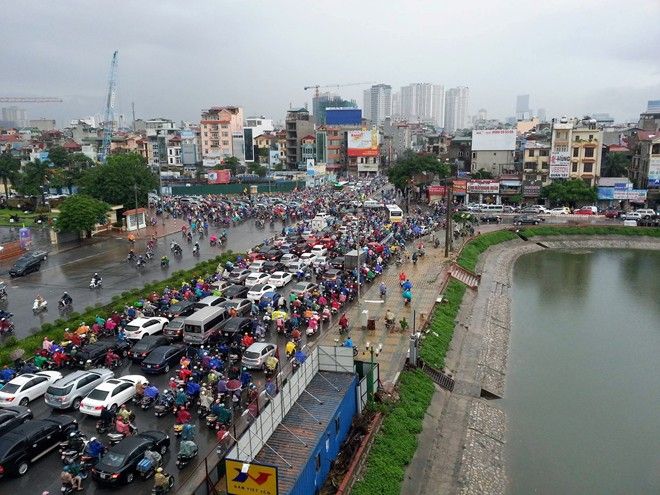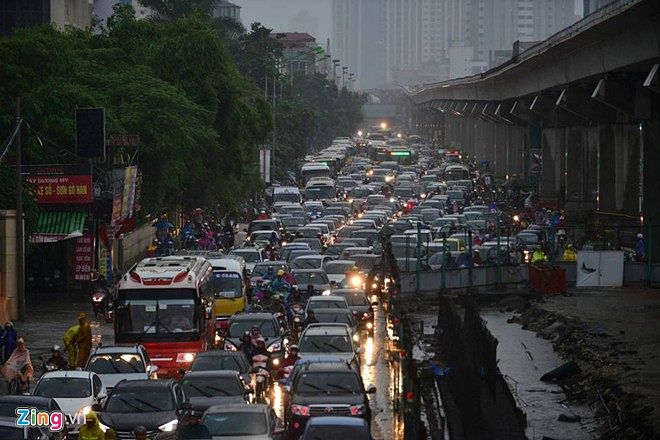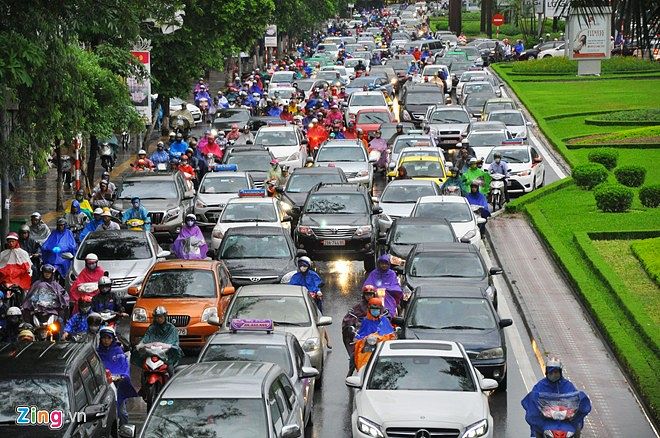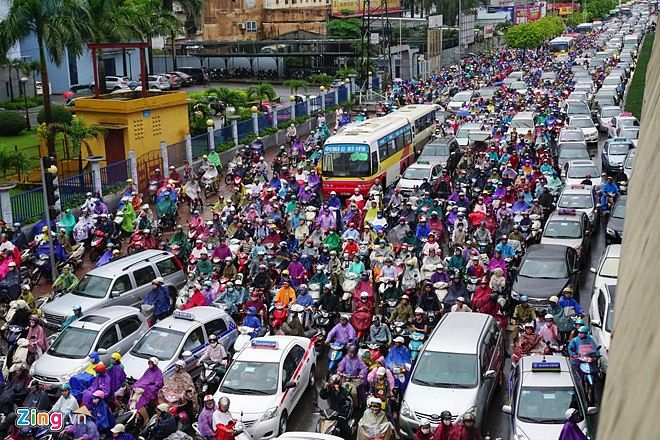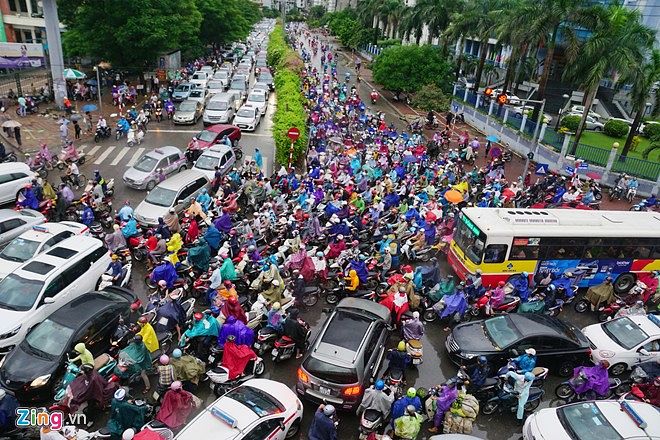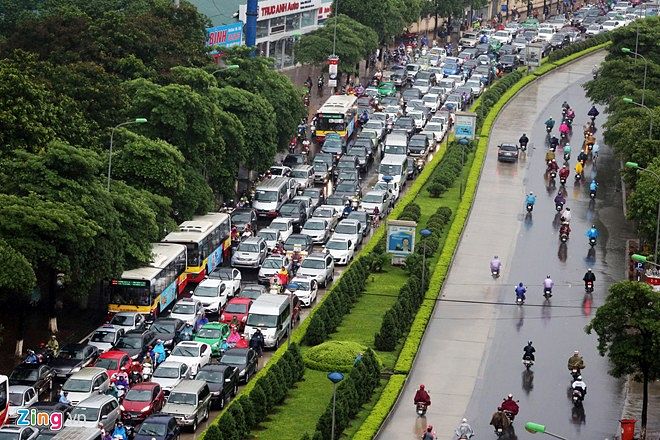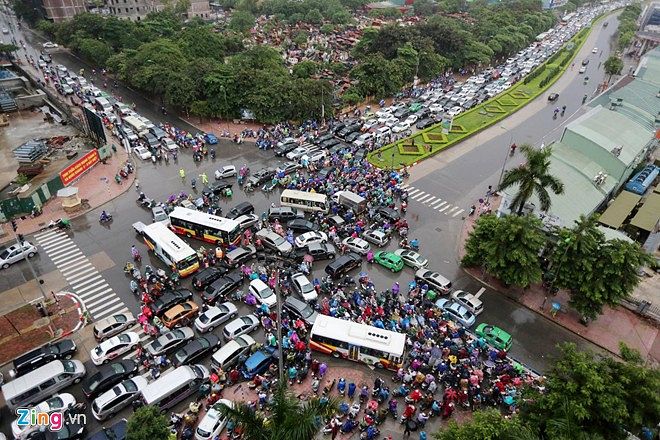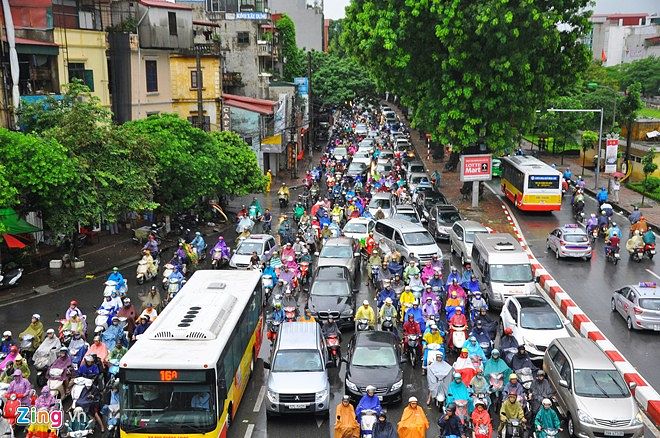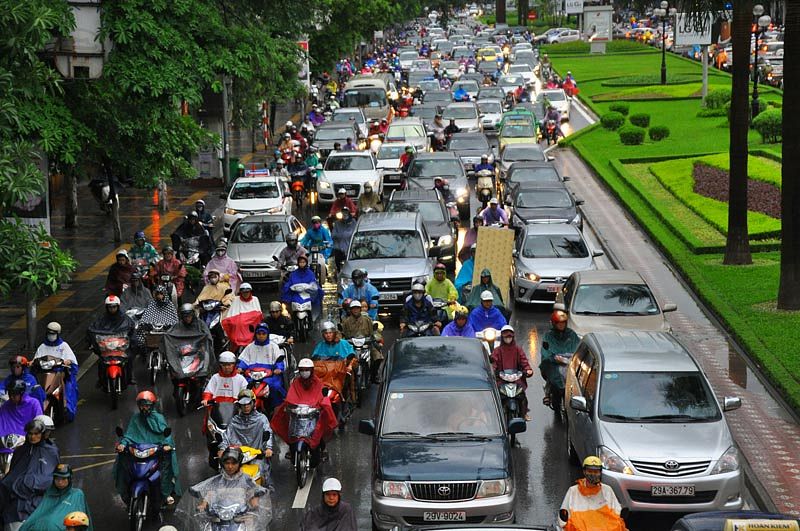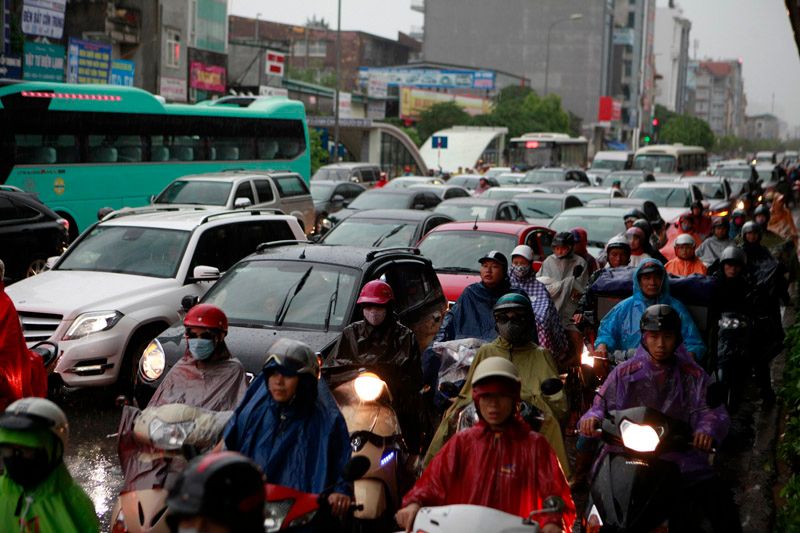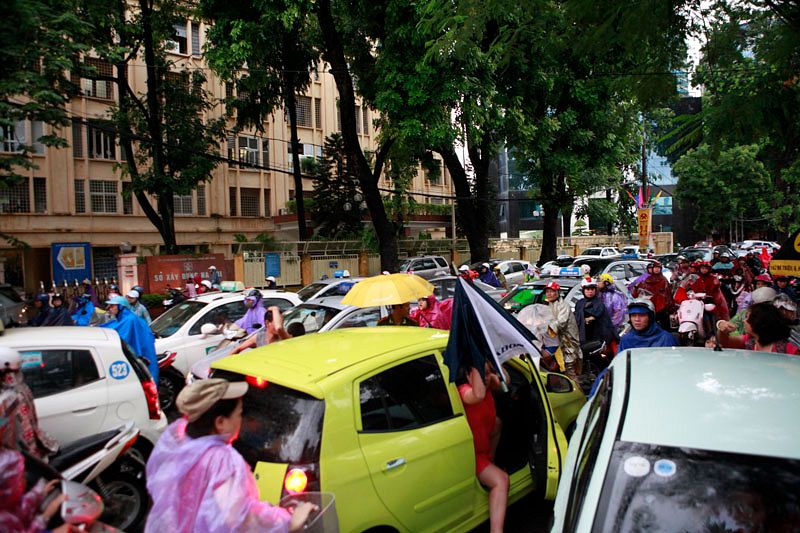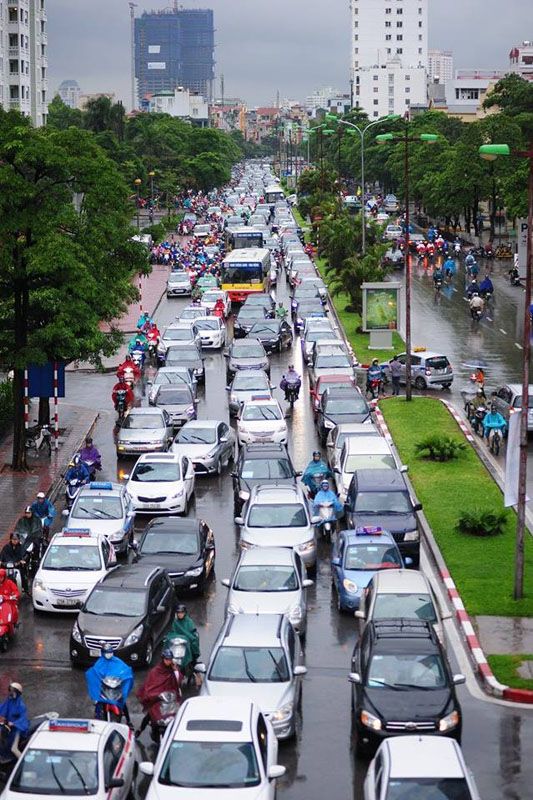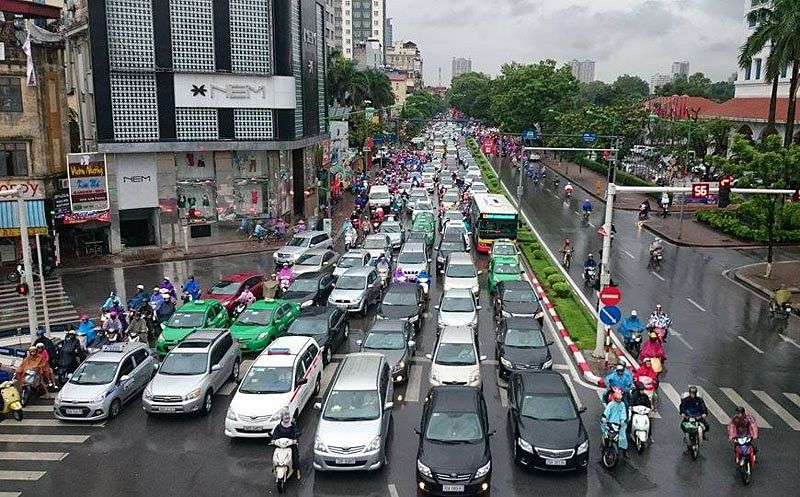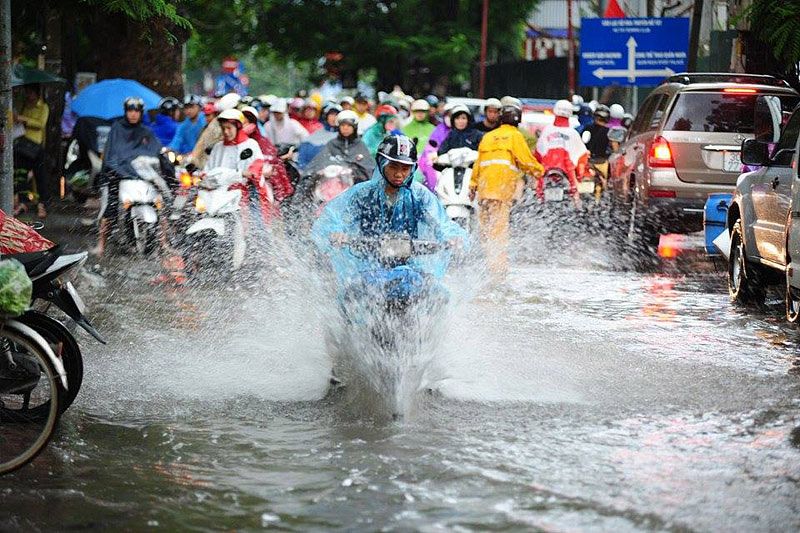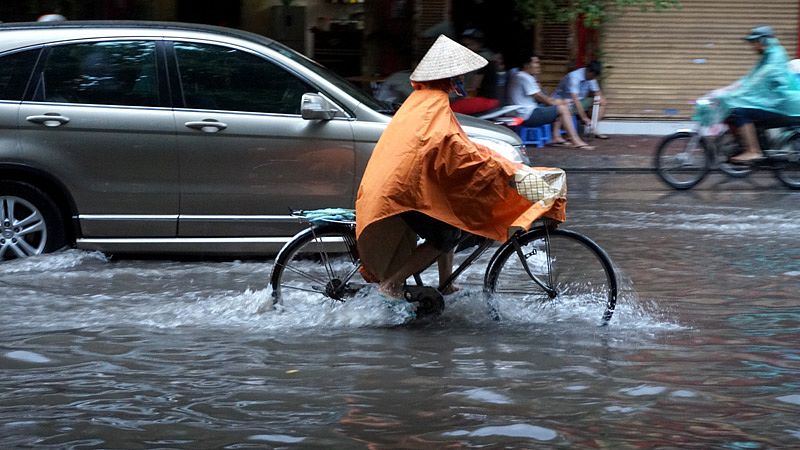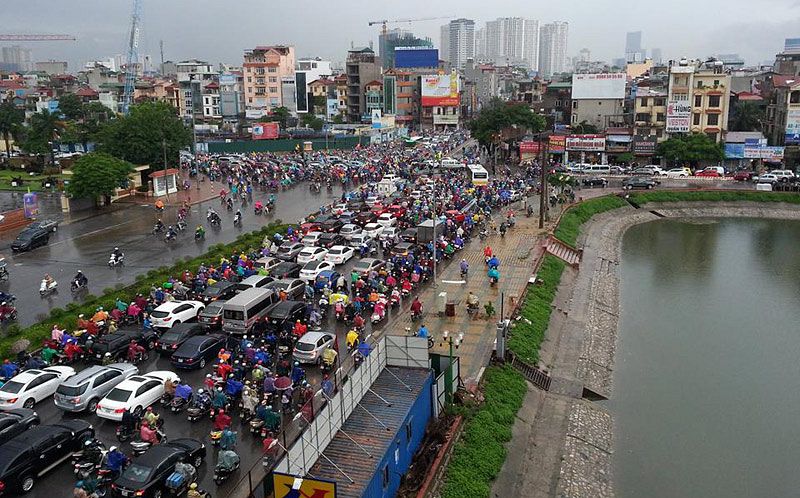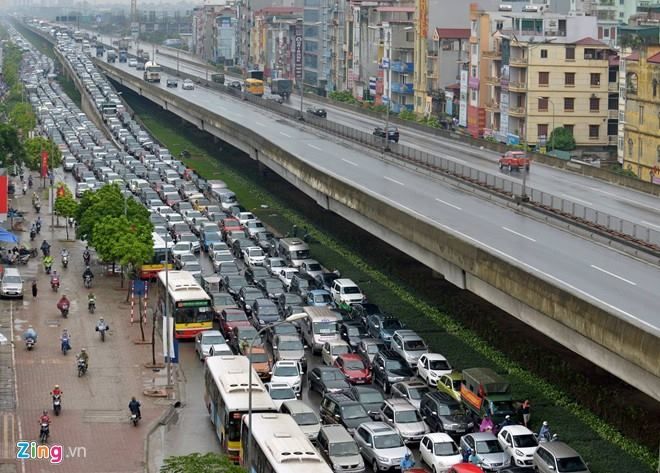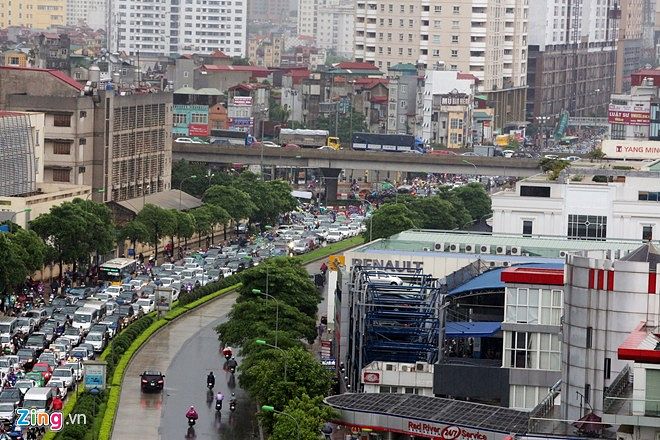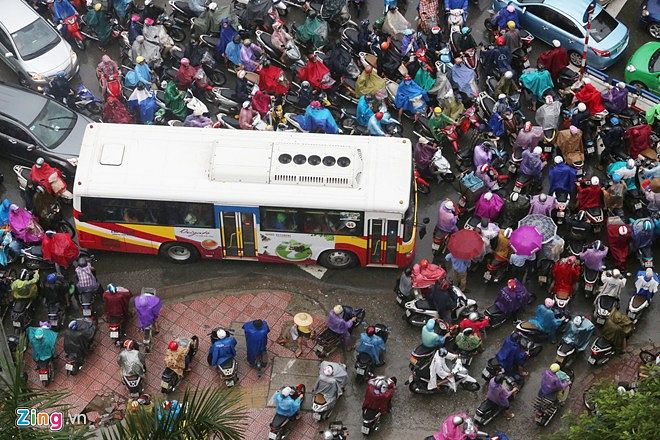 [Zing]