No matter where you were yesterday afternoon, chances are you felt the effects of the torrential downpour that turned up just as you were about to head home from work.
For some, the rains meant dashing to a cab under a makeshift umbrella or wading into lake-sized puddles as you retrieved your motorbike. Inside certain, less-fortified buildings, you may not have even braved the outdoors and already there was water up to your ankles. Wherever you were yesterday evening, you probably got wet.
Thanks to the hours-long rainfall that graced Saigon yesterday, both heavy flooding and severe traffic congestion spread throughout the city, waterlogging motorbike engines and stranding commuters across the city, according to Tuoi Tre.
Binh Thanh District seemed especially affected, as the forever-flooded Nguyen Huu Canh was submerged in a full meter of water and traffic jams at Hang Xanh roundabout lasted over 30 minutes. Both Mien Dong and Mien Tay bus stations also saw flooding.
By 7pm, most of the vehicles packed onto various city streets had made their way home, however the floodwaters remained, sometimes seeping into the ground floor of local houses.
While there were few, if any, who appreciated the rush hour rains and evening deluge that took place, bad weather brings people together, it seems. As some drivers struggled to push their waterlogged motorbikes through the high waters, enterprising young men were charging VND20,000 to VND50,000 to help safely ferry motorbikes and their drivers to dry roads. Others still lent a helping hand free of charge.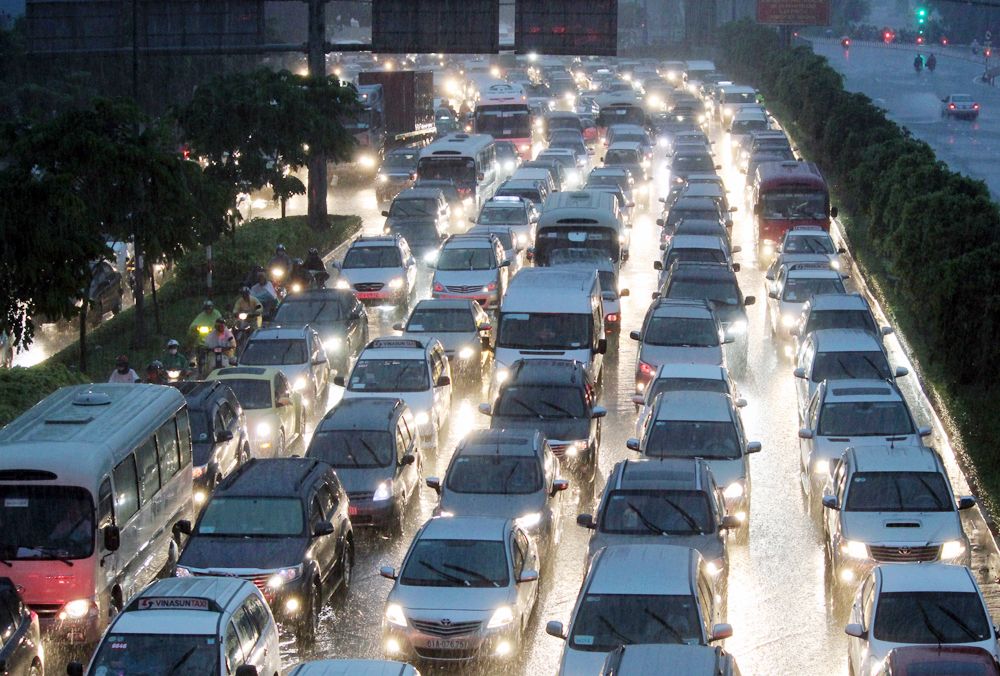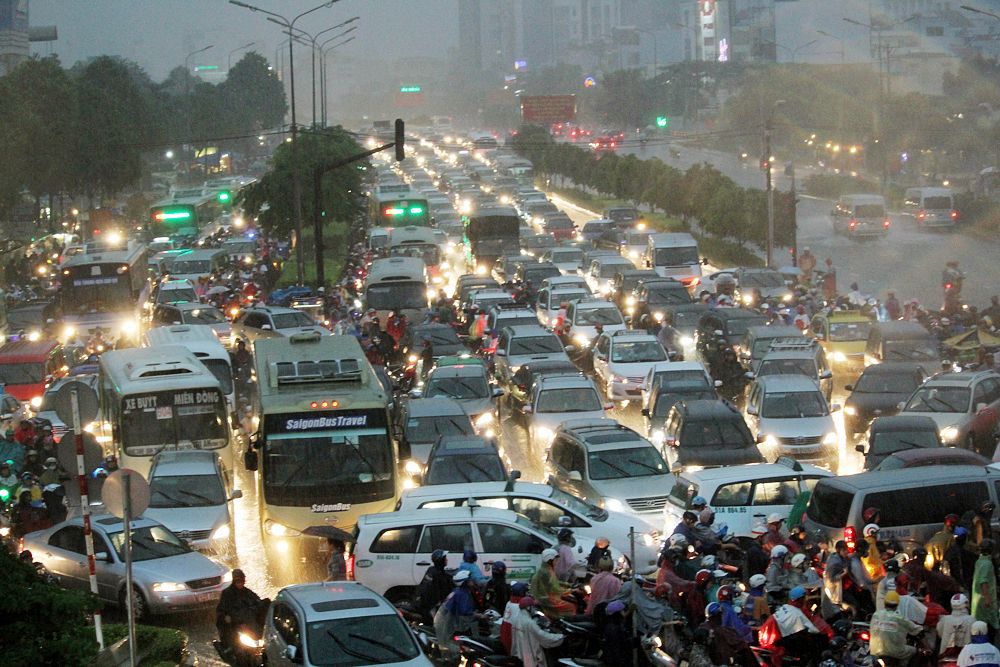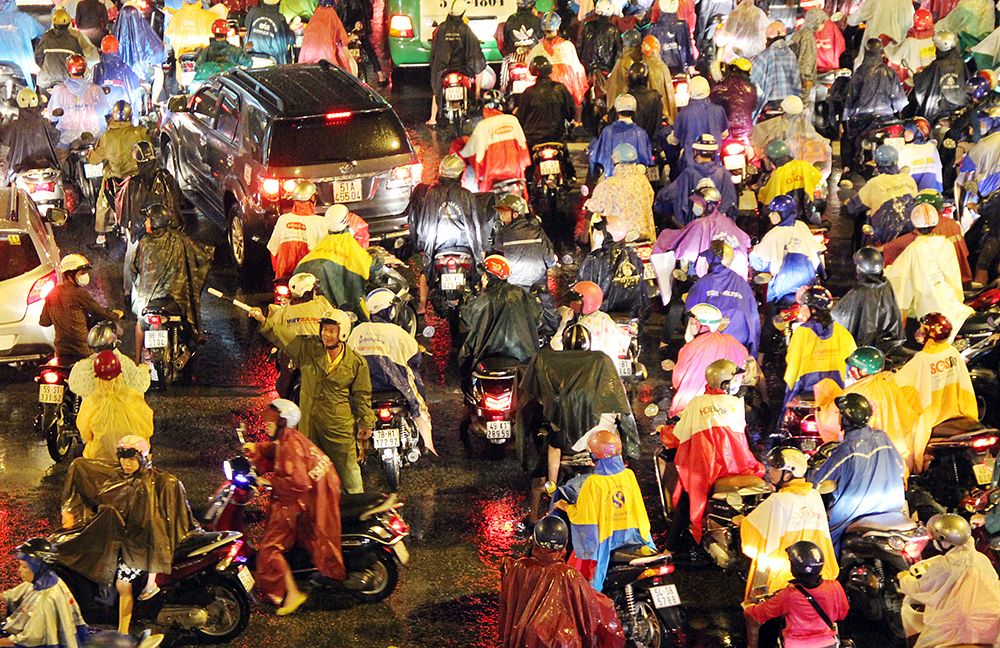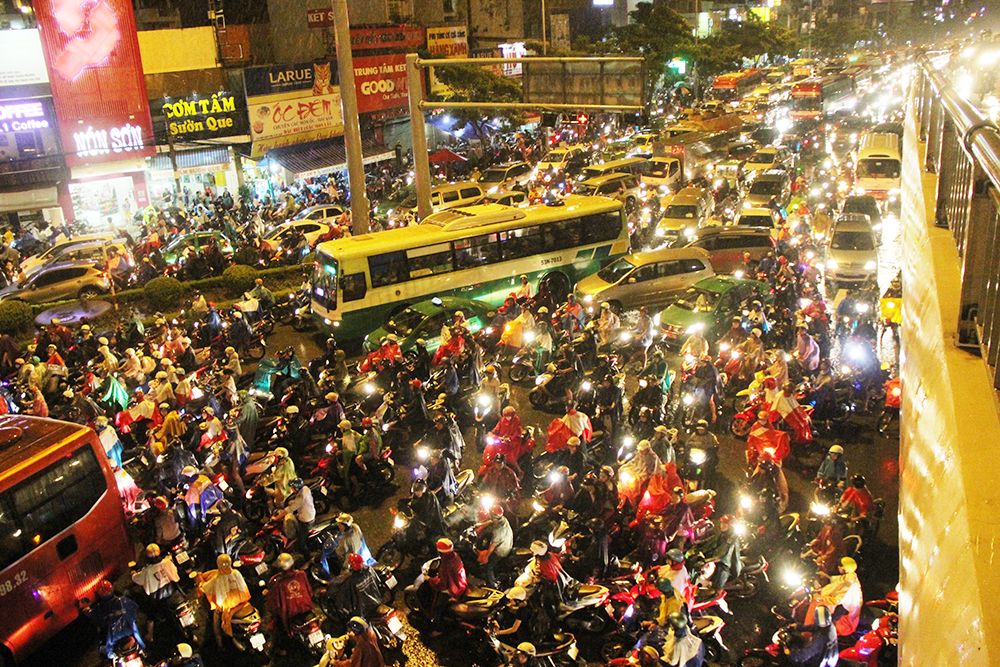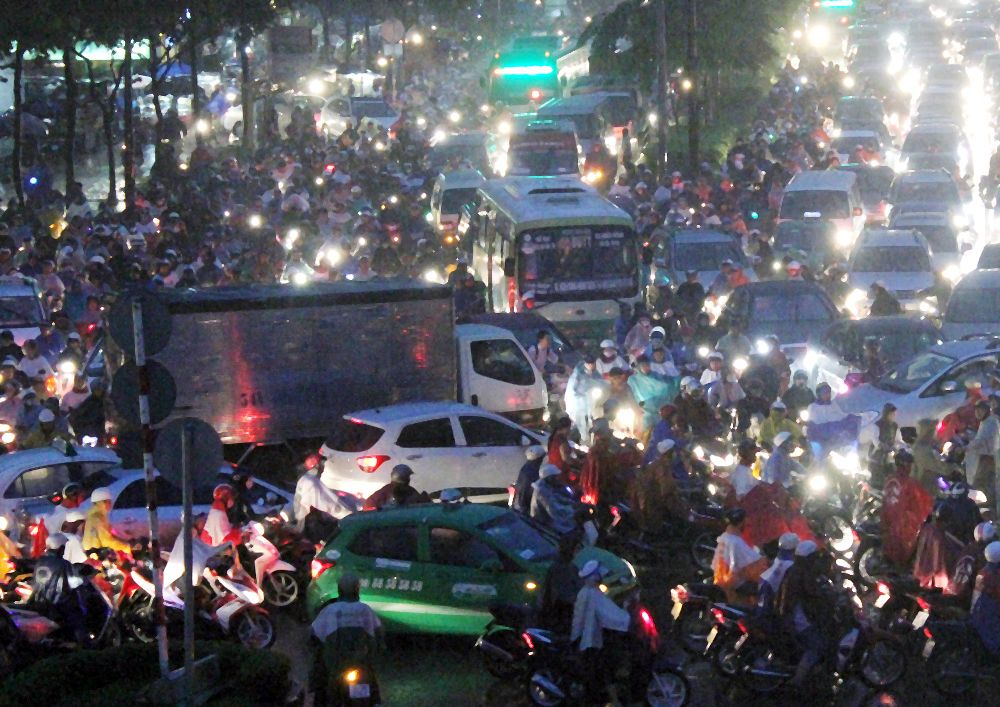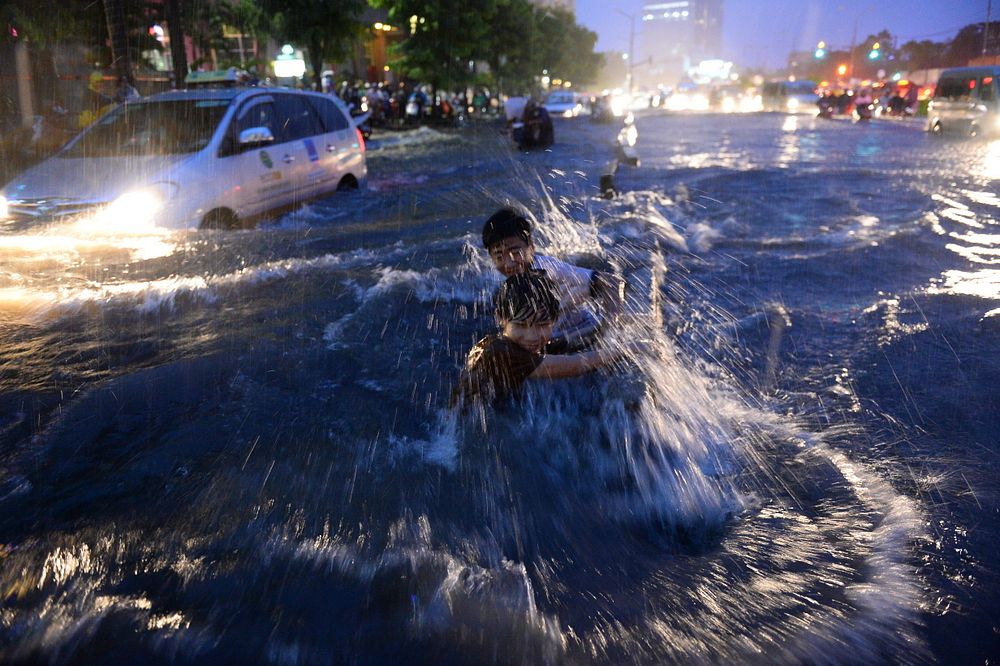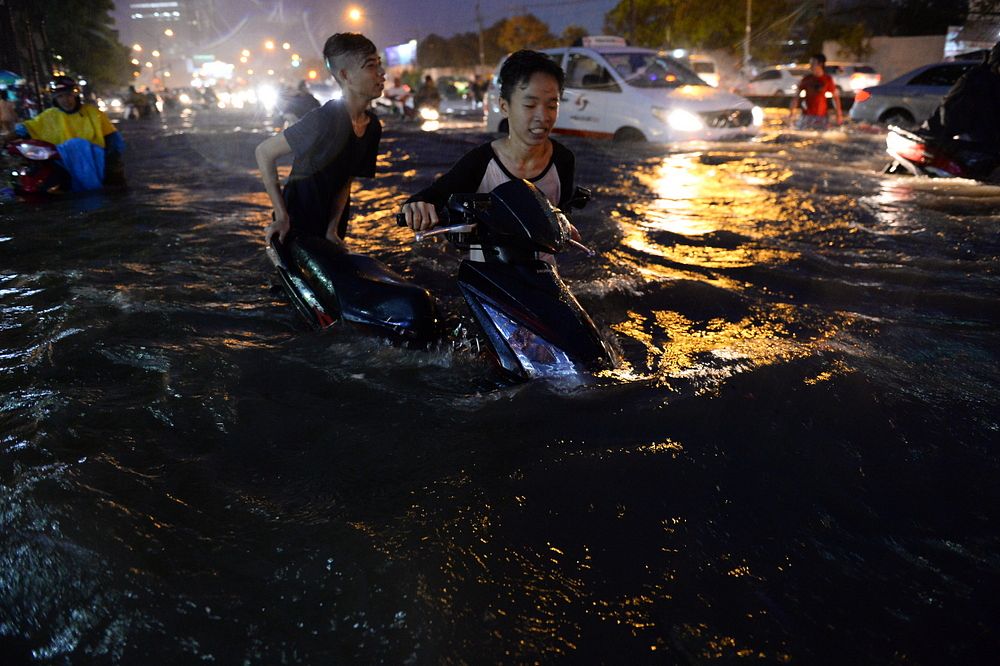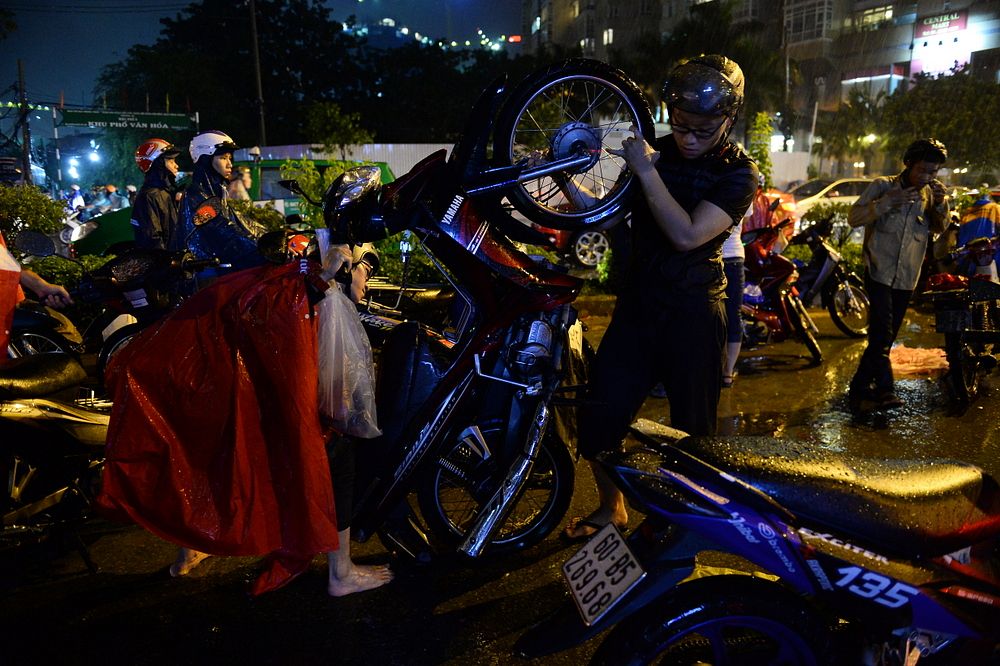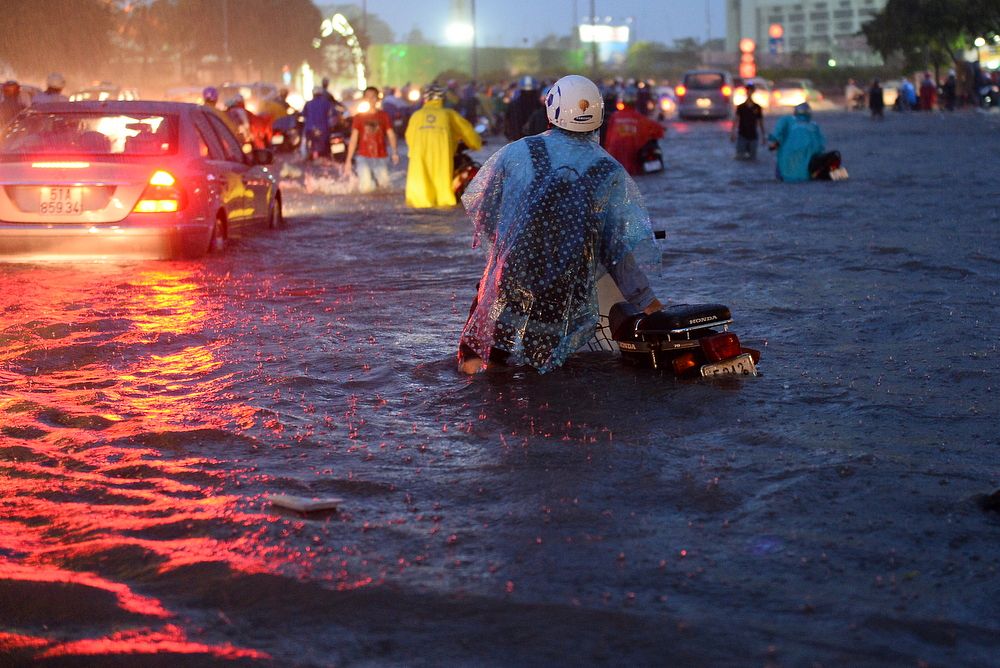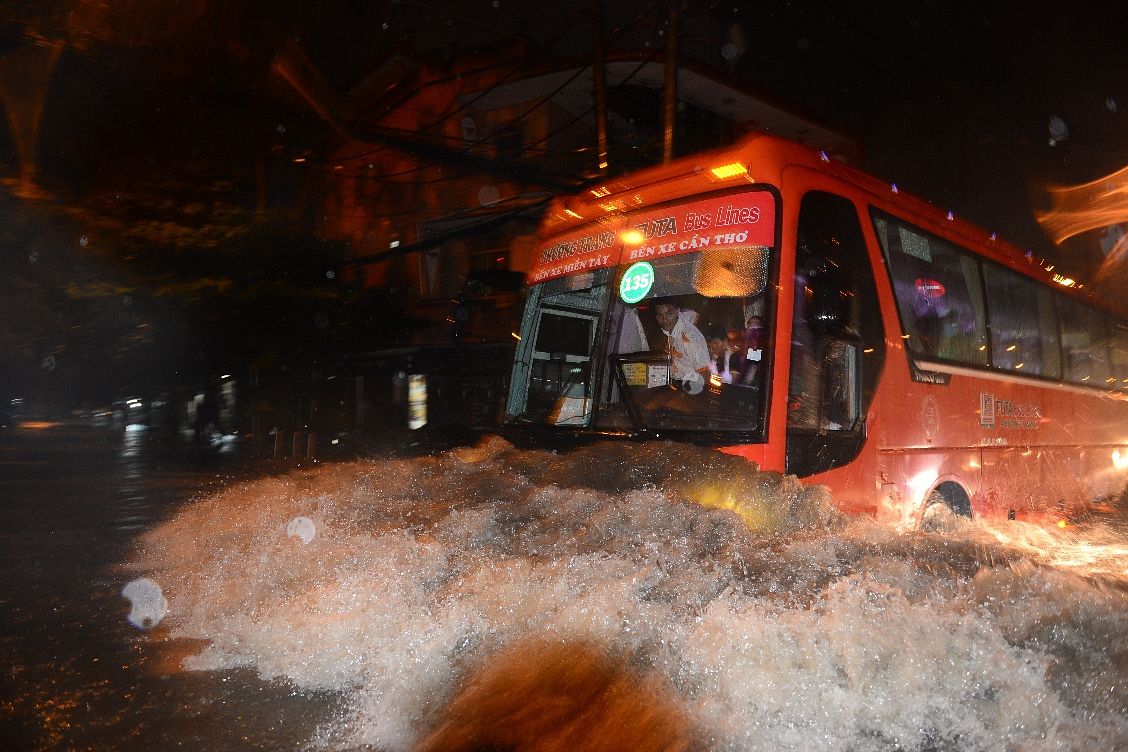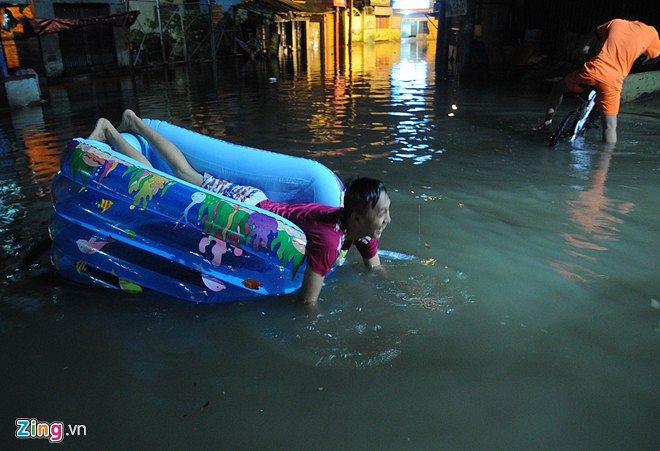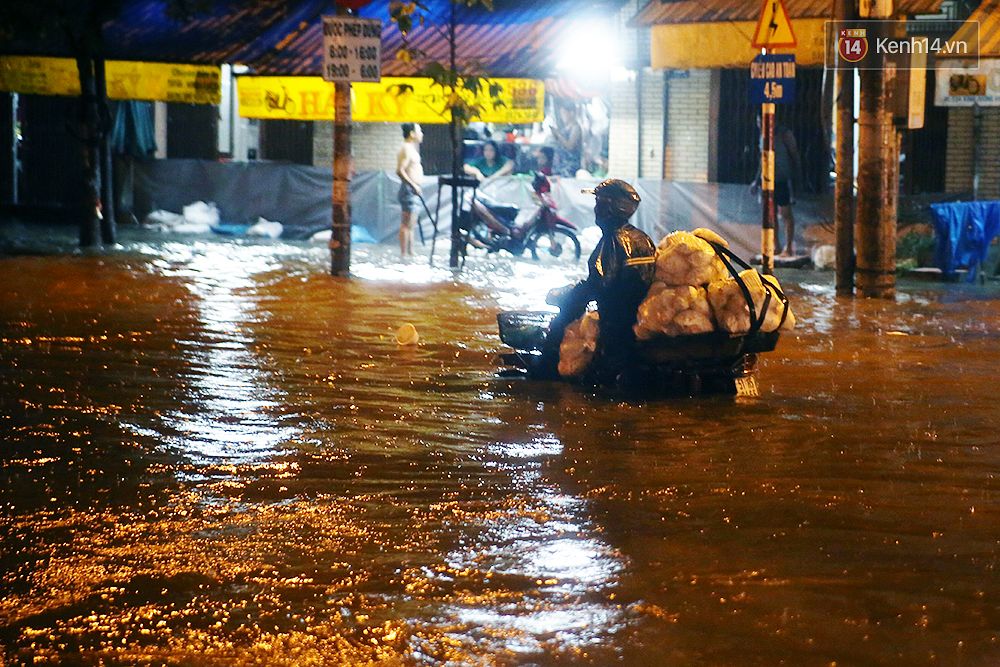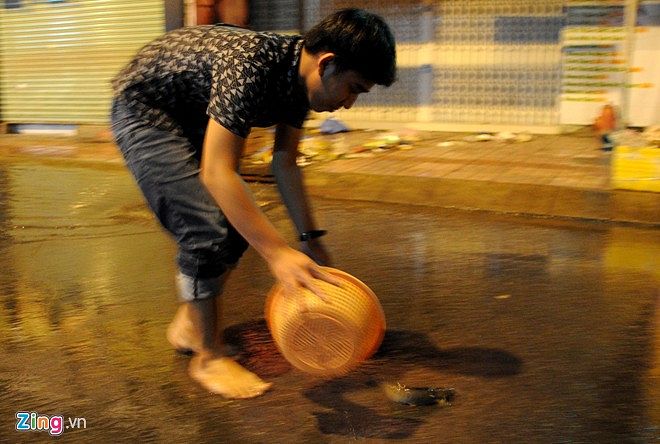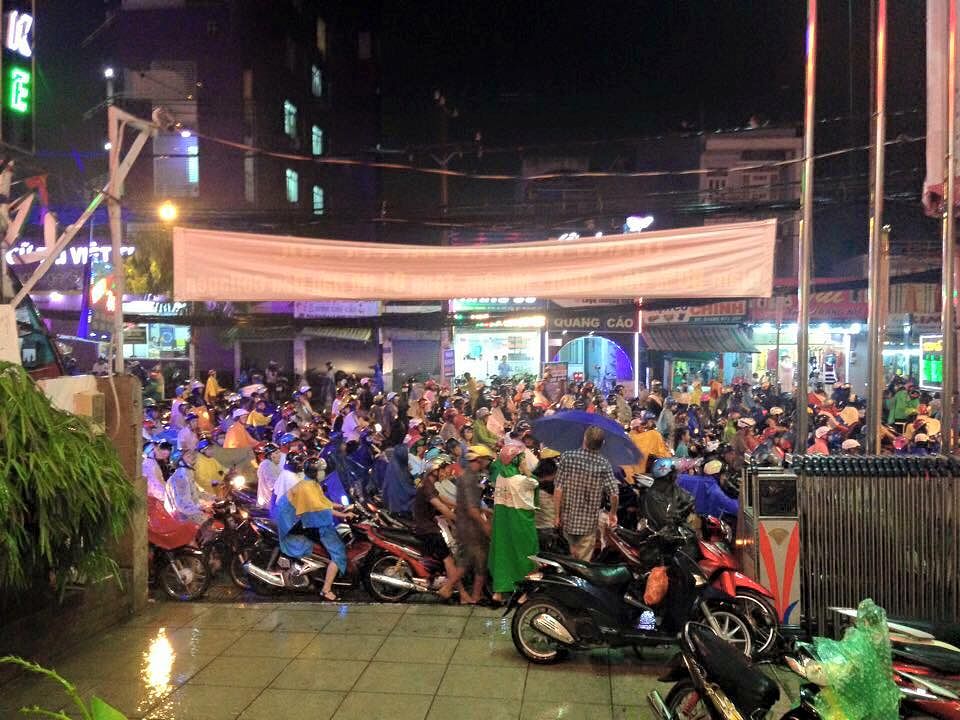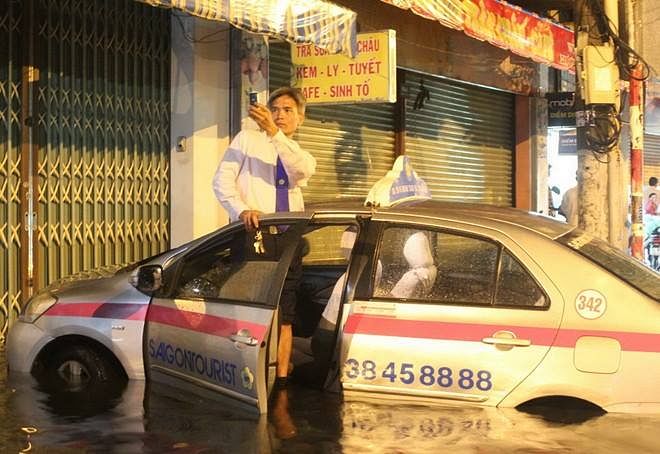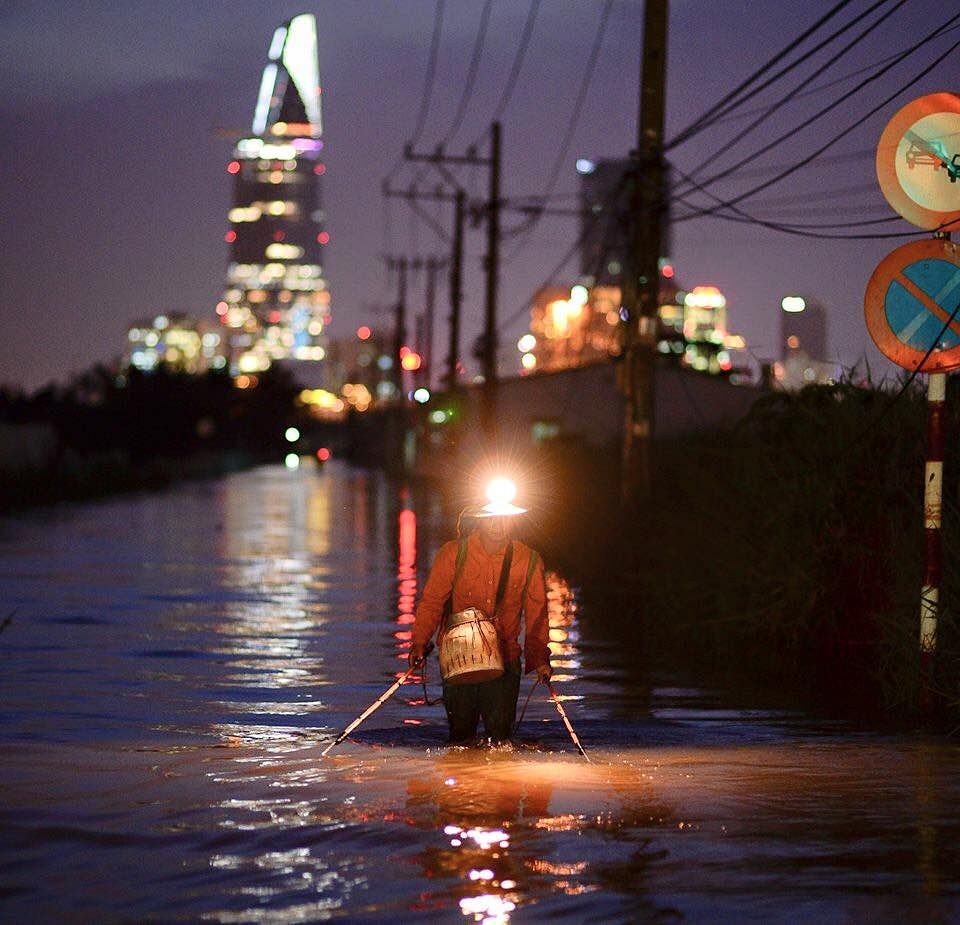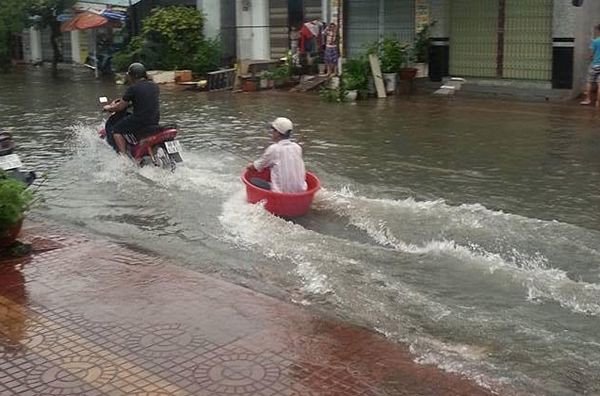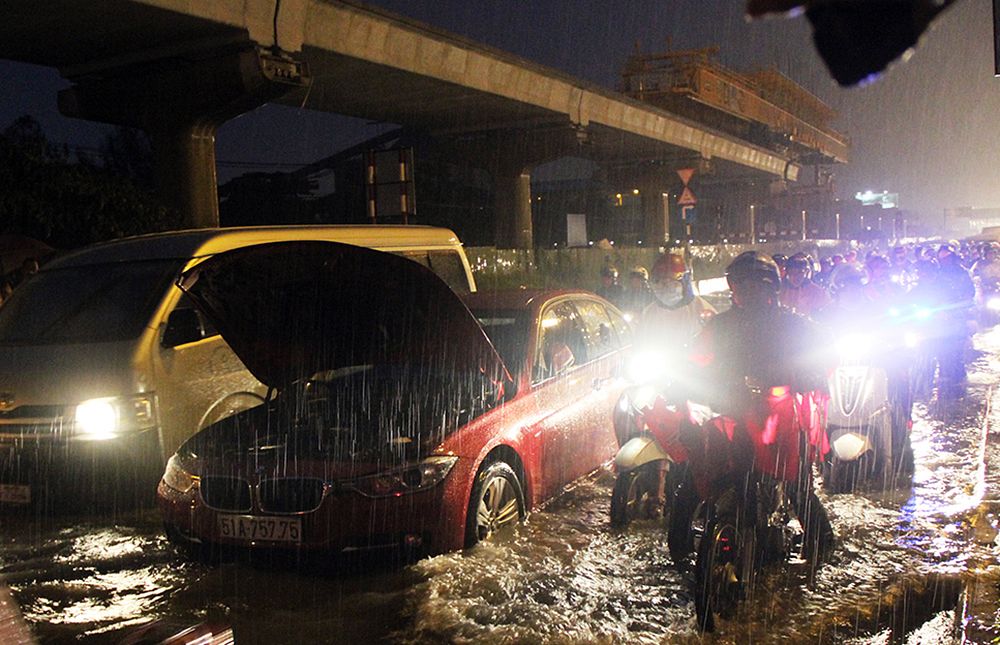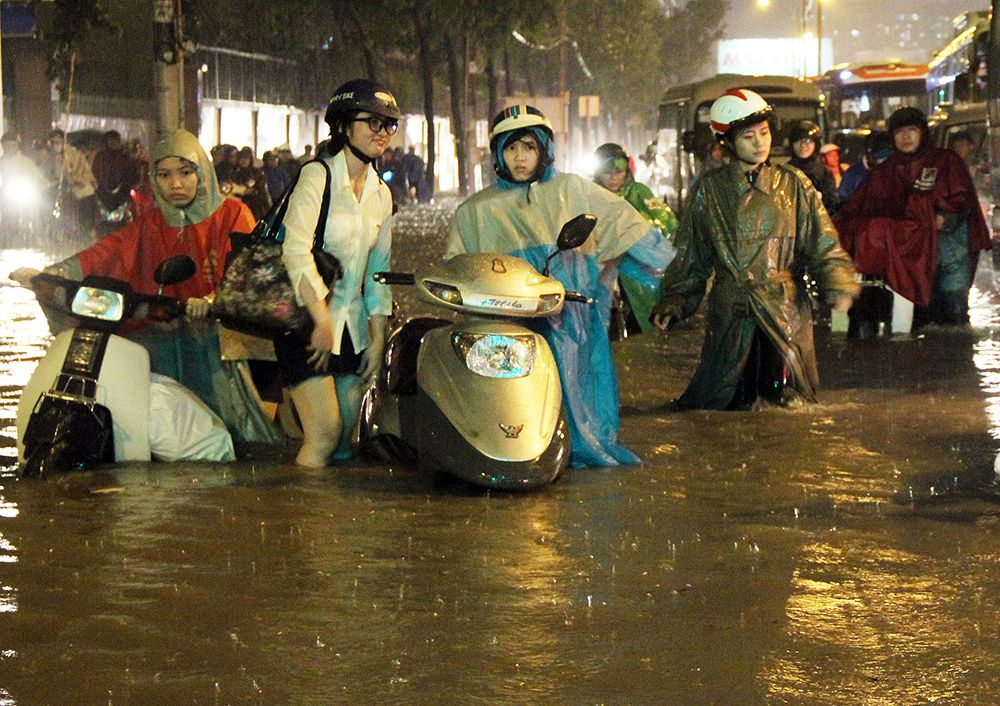 [Photos via Tuoi Tre, Facebook, VN Express, Kenh 14, Zing]