This will come as a shock to no one, but Hanoi had another traffic jam yesterday morning.
---
Related Articles:
- [Photos] The Madness Of Hanoi Traffic
- Drone Video Captures Nighttime Traffic In Saigon
- There Are No Traffic Jams In Saigon: Department of Transport Director

---
And yes, for those of you who are concerned that it was just "heavy traffic": this was a proper traffic jam.
According to VN Express, a three-kilometer-long traffic jam formed at the intersection of Nguyen Trai and Khuat Duy Tien in Thanh Xuan District during Thursday morning rush hour. The backup lasted over two hours.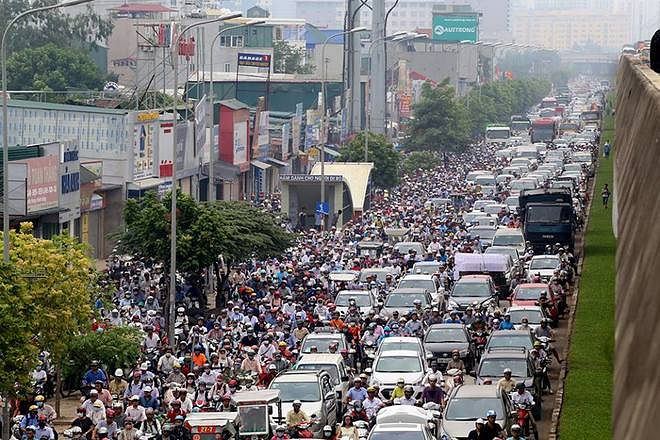 While the online news outlet blamed the congestion on non-compliant drivers shirking traffic lights and police signals – something which Hanoians may not appreciate hearing – VN Express also pointed out that cars took up as many as four lanes in some areas of the traffic jam, completely forcing two-wheeled vehicles off the road and onto sidewalks.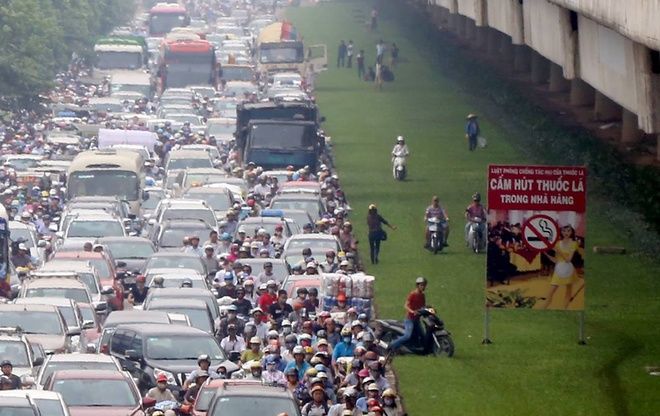 In the end, the traffic jam lasted through mid-morning but, on the upside, also brought about a bonding opportunity for local residents, as impromptu street gatherings formed when drivers got out of their cars and hung out by the roadside to pass the time.
If nothing else, at least all this traffic congestion is fostering neighborly relations among the people of Hanoi.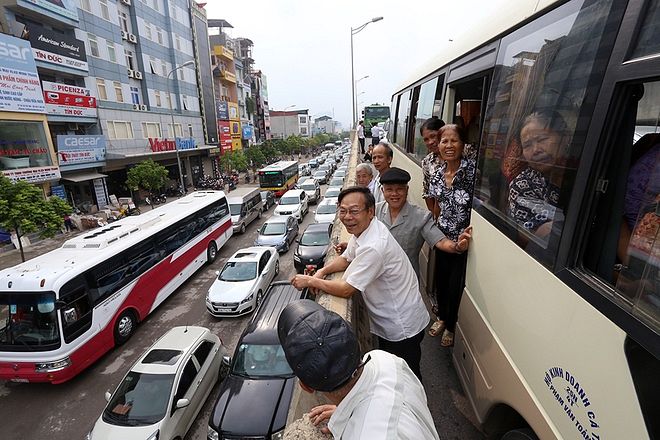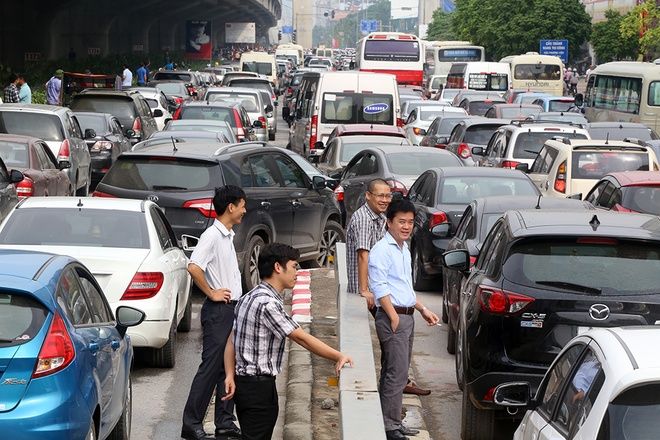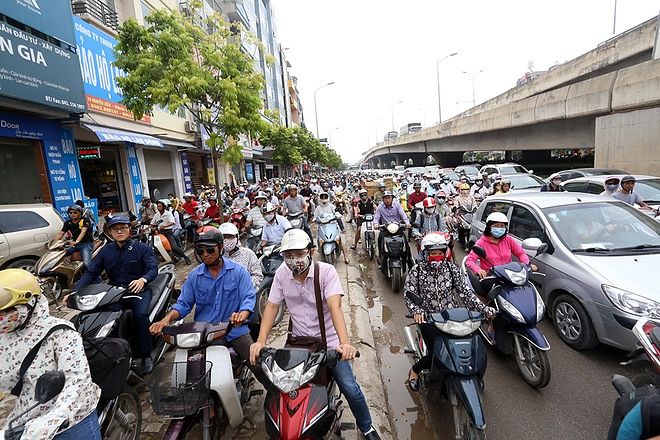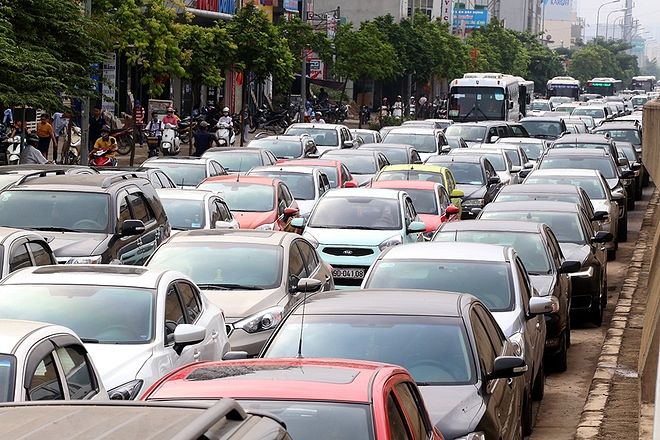 [Photos via VnExpress]