In full "ninja" attire, I braved congested streets under the scorching sun looking for the address. Finally, having spotted a sign that reads 'OldSchool Barbell System' tucked deep inside Binh Thanh District, I hopped the curb, cheated my way to the destination towards a wide parking spot and prepared to enter a world secluded from the chaotic surroundings.
According to a 2017 study from Stanford University, Vietnamese are among the 10 most sedentary people in the world. Researchers found that 25% of young people never participate in sports, while 30% of adults lack exercise, and we only walk roughly half as much as Hong Kongers per day. Though these facts might sound worrisome, there are still those who fight every single day to put Vietnam on the global sports radar.
Walking in the door of OldSchool, my eyes teared up with joy as I was greeted by two tail-wagging French bulldogs, while Quynh was doing the last repetitions of her workout and Van munched on the last bites of his lunch. It was the first time I'd visited OldSchool since its relocation two months ago. The new 500-square-meter location is almost four times larger, with two floors stacked with equipment and machines.
Unlike many gyms in the city, OldSchool is far from spotless. There are tools and boxes lying around and rusty training chains sit next to a cracked mirror — presumably having lost a fight to a 45-pound plate — while chalk dust powders the ground. The chaotic appearance stands in stark contrast to the brand-new, high-end rigs and racks, benches, gears, plates and machines that would puzzle even regular gym-goers.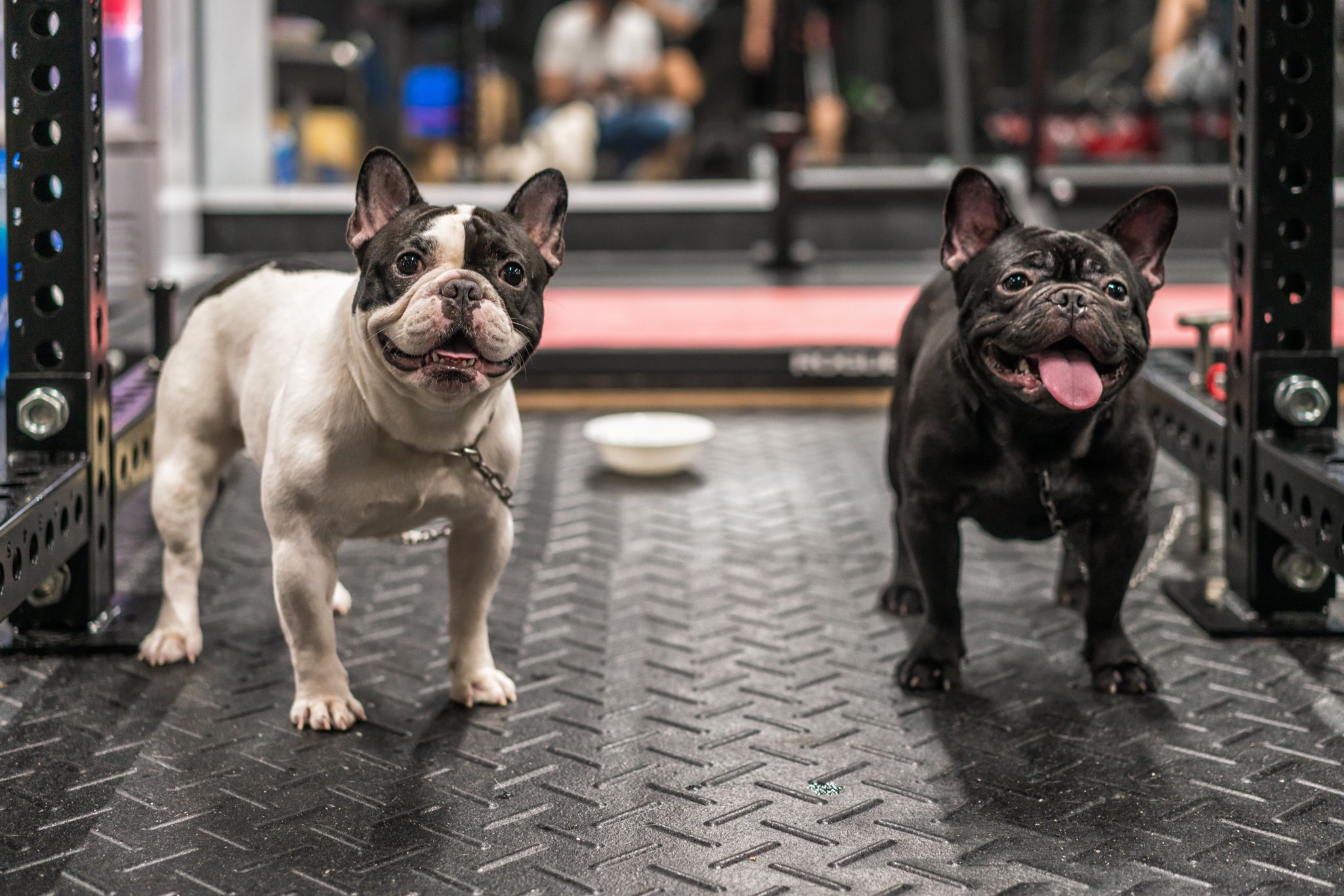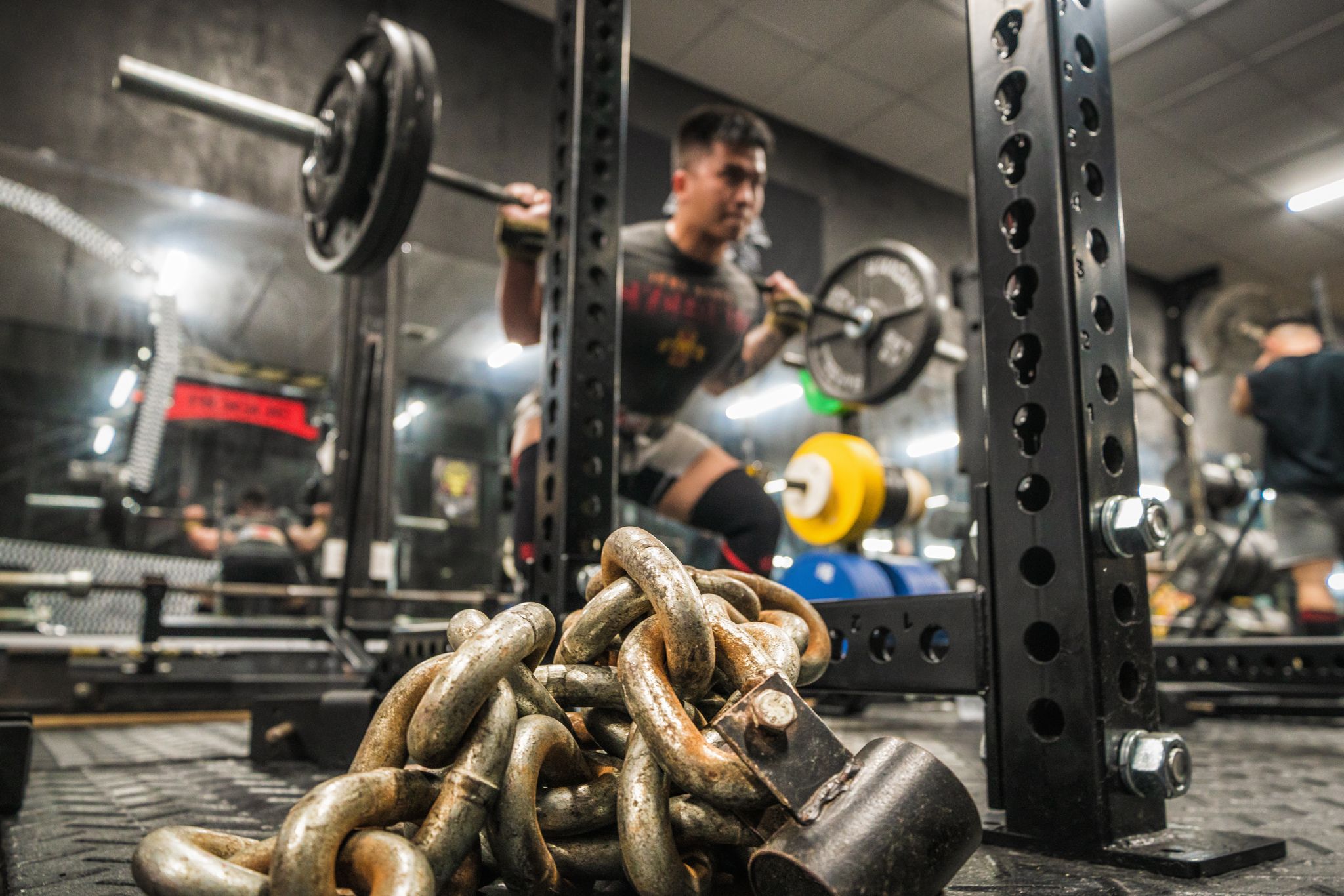 Tran Thu The Van, the co-owner of OldSchool, used have a side job working as a personal trainer, but soon recognized that following the orders of his bosses was not his thing. "People make comments on my size and physique quite a lot," Van tells Saigoneer. "I'm used to it."
Most would agree that he is no teddy bear. His intensity and aggressiveness manifest in the way he lifts and coaches, and sometimes, the emotions linger throughout his day. But if there is one person who can ease his anger, it's his partner and OldSchool co-owner, Tu Ngoc Quynh.
Quynh used to have a slim, fit build that women would look at with jealousy. Now, she can lift 2.5 times her own body weight and has gained muscles that most men dream of having.
Strength sports are certainly more popular among men than women, especially in Vietnam, where a slender figure remains the ideal beauty standard. In contrast to Van, rarely would an average person be in awe when they come across a lady with a masculine physique, and to witness a slim woman transform into a muscular bodybuilder can be hard for some to accept.
"Before being 'lured' into training professionally," Quynh jokes, "I only worked out in order to be slim, to look pretty in any outfit, and I didn't really care nor want to commit professionally to any sports. Getting involved in powerlifting was by complete chance, and I feel even more motivated by being able to influence others."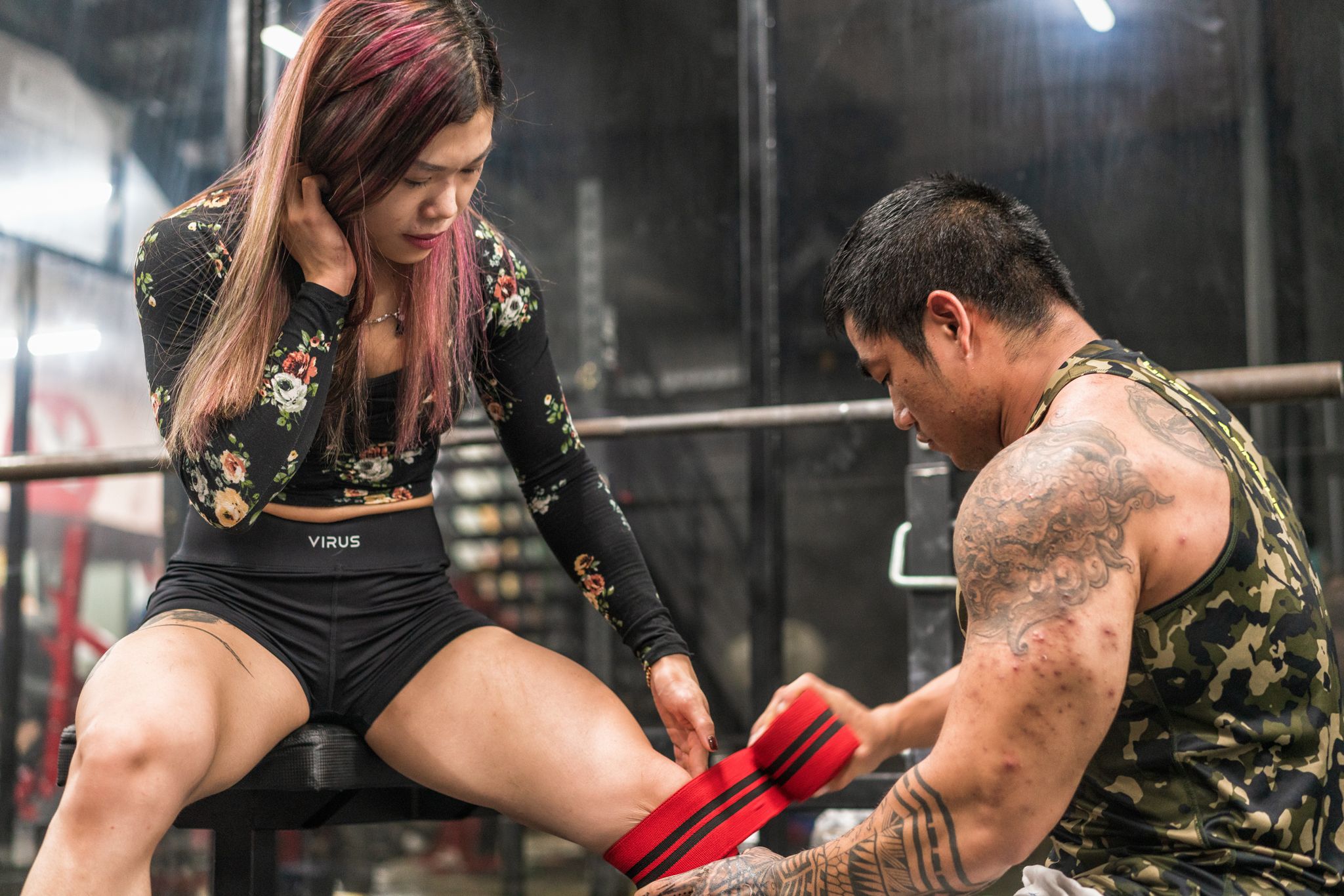 Strength sports have only been gaining momentum since the early 2000s, though a lack of facilities remains a challenge for professional athletes. Private gyms and sports clubs with modern equipment have only become available in the past few years, but most serve the general public, rather than professional athletes.
Combat sports like boxing and Muay Thai require specific equipment like a ring, speed bags and gloves, while football needs a large grass field and basketball demands courts and hoops; powerlifting is no exception. The strength sport requires athletes to perform their maximum weight on three lifts: squat, bench press, and deadlift. When Van and Quynh first started training, finding a gym that allowed them to use the equipment required for powerlifting was a tedious task.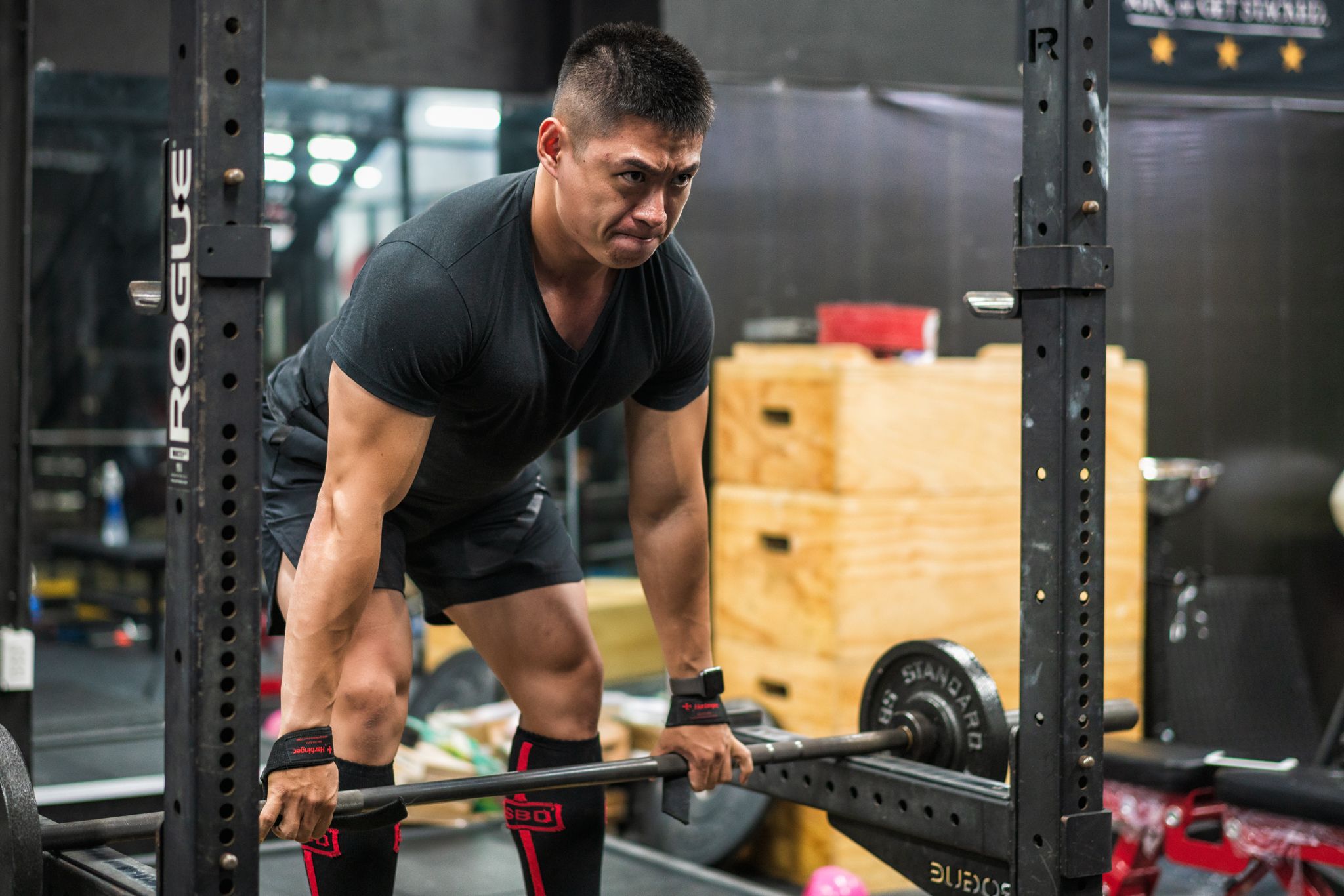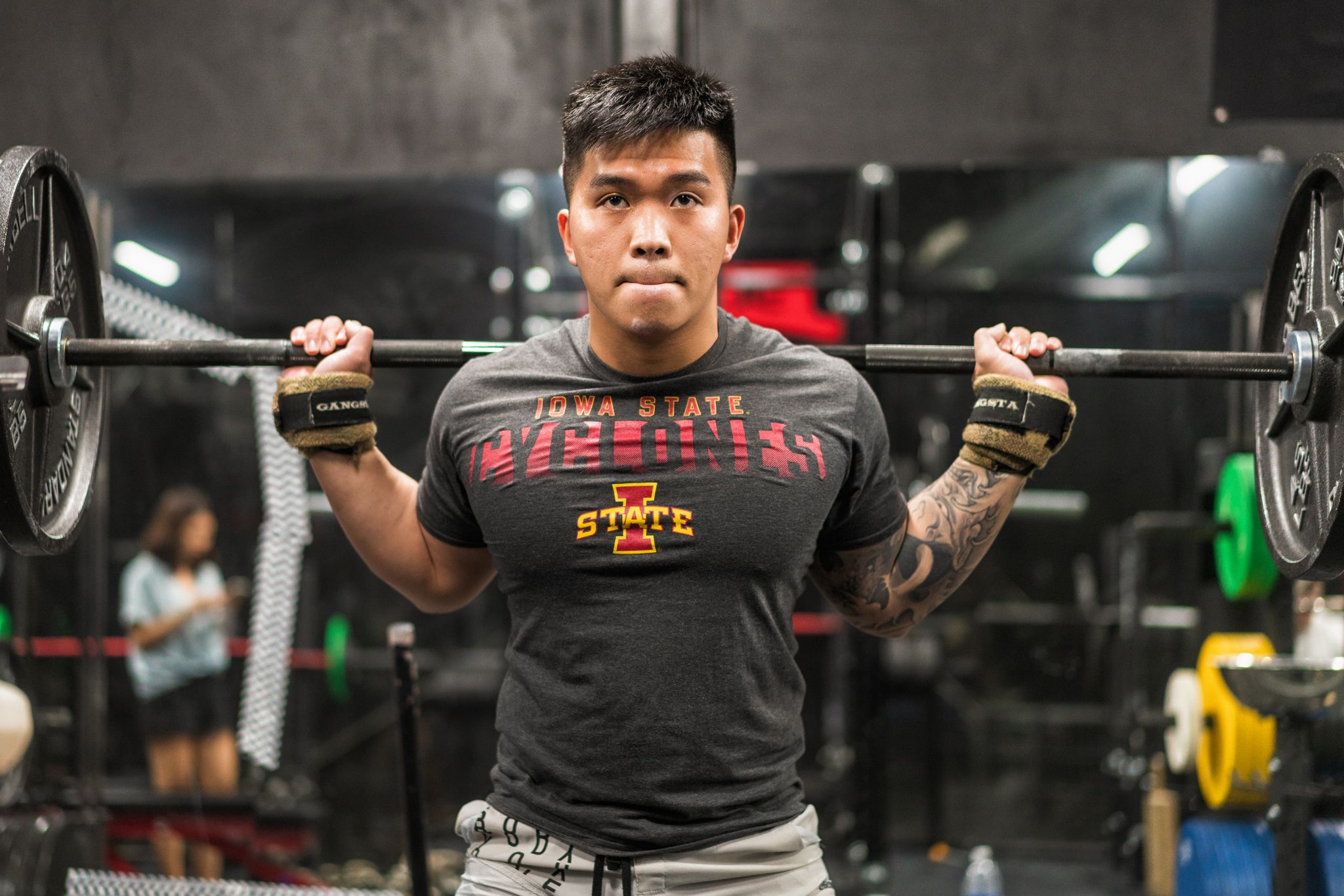 "The nature of the sport is loud because of the heavy weights," Van explains, "They would kick us out, even ban us from the membership." Such stances are understandable, as gym owners don't want one or two people affecting the majority of their customers.
"Let's build our own gym," Van told his partner one night out of the blue, "just for powerlifting and powerlifters." The idea didn't seem one bit irrational, and the next morning, they proceeded with a plan to open OldSchool.
Envisioning the most well-equipped powerlifting gym in Vietnam, Van wouldn't settle for the widely available and affordable plates and bars on the market; he wanted the best of the best.
But such ambition comes with trade-offs. Importing the equipment directly from the US was one of the most excruciating tasks. It took the couple a month and a half to get everything delivered. "Eighty percent of the equipment is from the US, so we had to find a reliable logistics company to import the goods," Van said, "The time difference didn't help either, as sometimes it took days in order for the supply company to respond."
Finding a location was the next step, and they could only operate on the ground floor of a building in order to tolerate the noise and heavy weights. Finally, after months of hard work and sleepless nights, the first powerlifting facility in Saigon opened in May 2017.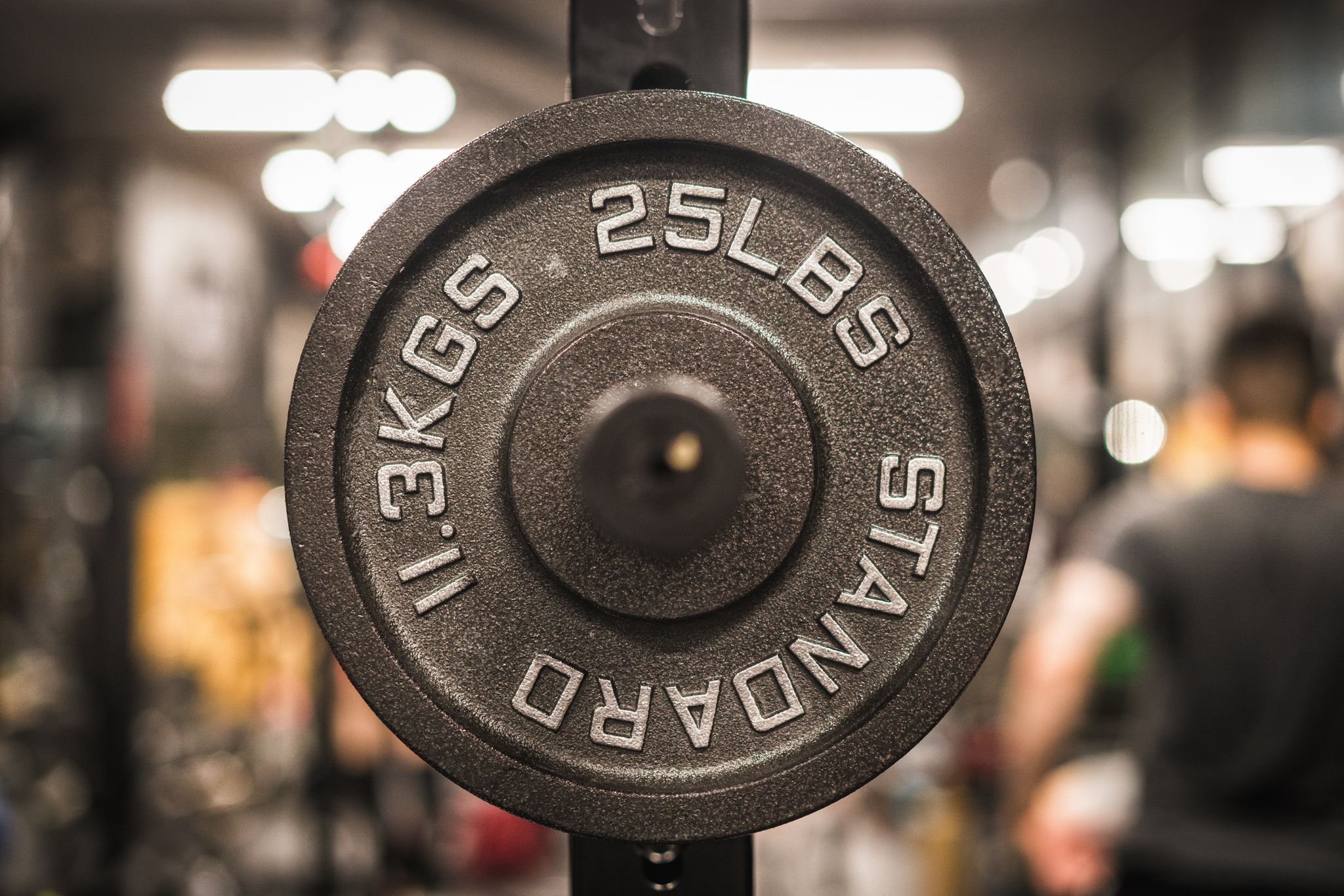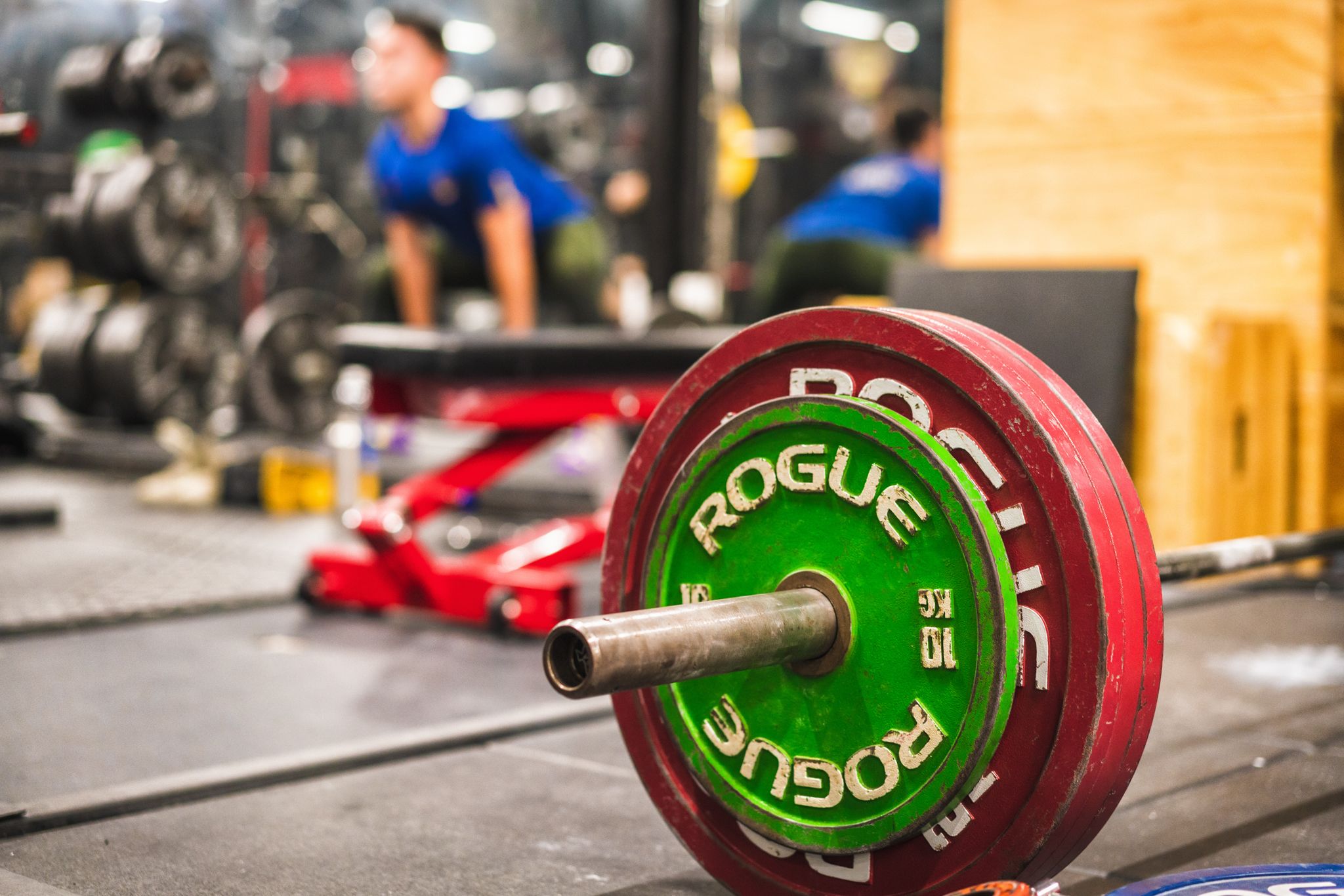 But of course, that wasn't the end of the story. The loud noise of lifters grunting, weights crashing and barbells dropping are what Van and Quynh have to tolerate every single day for hours, which sometimes places them under extreme stress. The closest equivalent would be living next to a house perpetually under construction.
The owners always aspired for OldSchool to be a non-commercialized gym, which in turn burdened them with a great amount of responsibility, as they didn't hire people to manage the many tasks involved in running the place. "We have left our homes behind, sacrificed all of our time to dedicate 100% for OldSchool. But in the future, we hope to have someone to help out, so that we would have free time for each other and for our families," Van said.
Since OldSchool was founded in 2017, its goal of bringing lifters together by providing the highest caliber of condition and knowledge in order to understand powerlifting has been fulfilled. The old 97-square meter facility prevented Van and Quynh from accepting too many members, but a new and improved OldSchool can now afford to serve more lifters; not only powerlifters but those from other sports as well.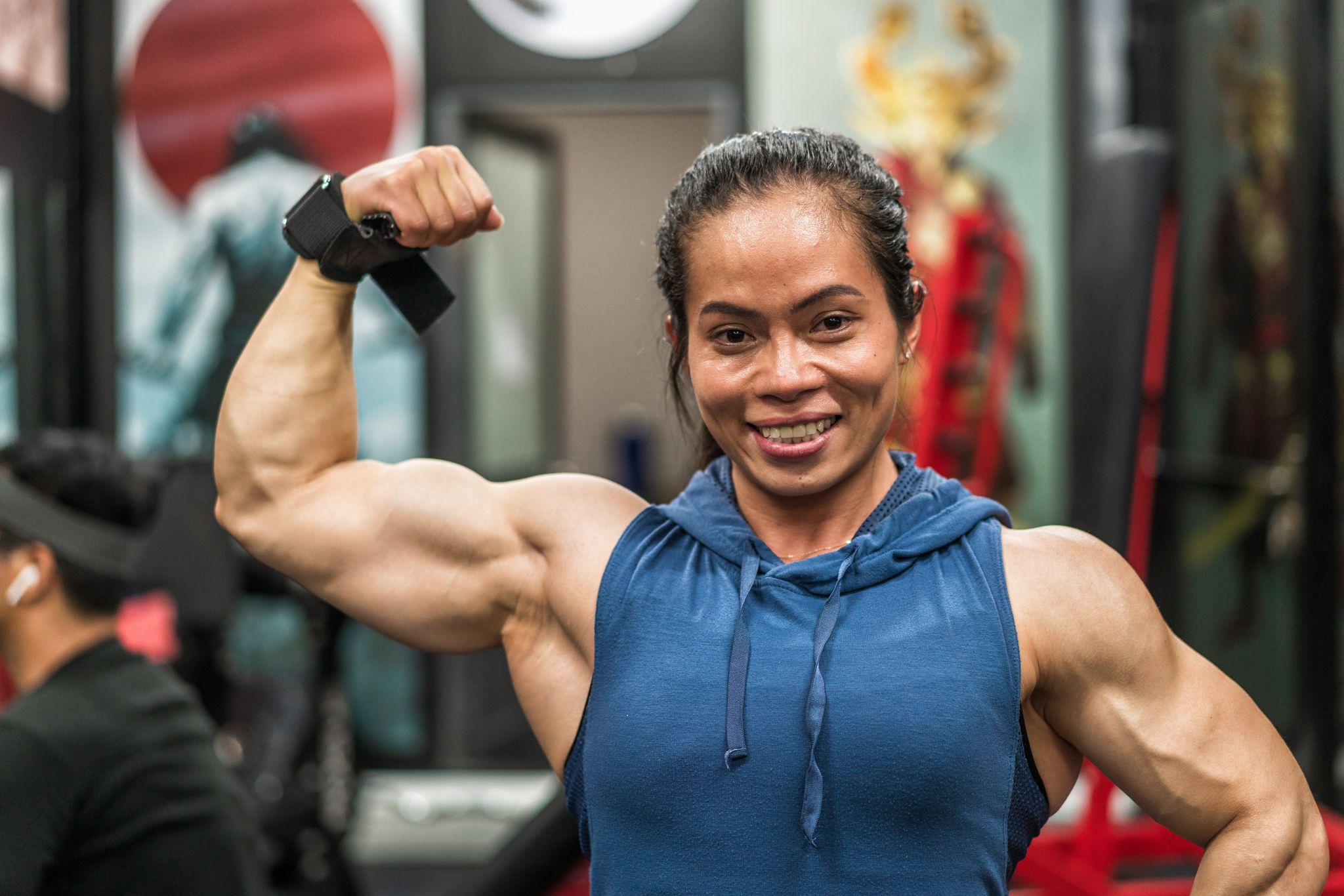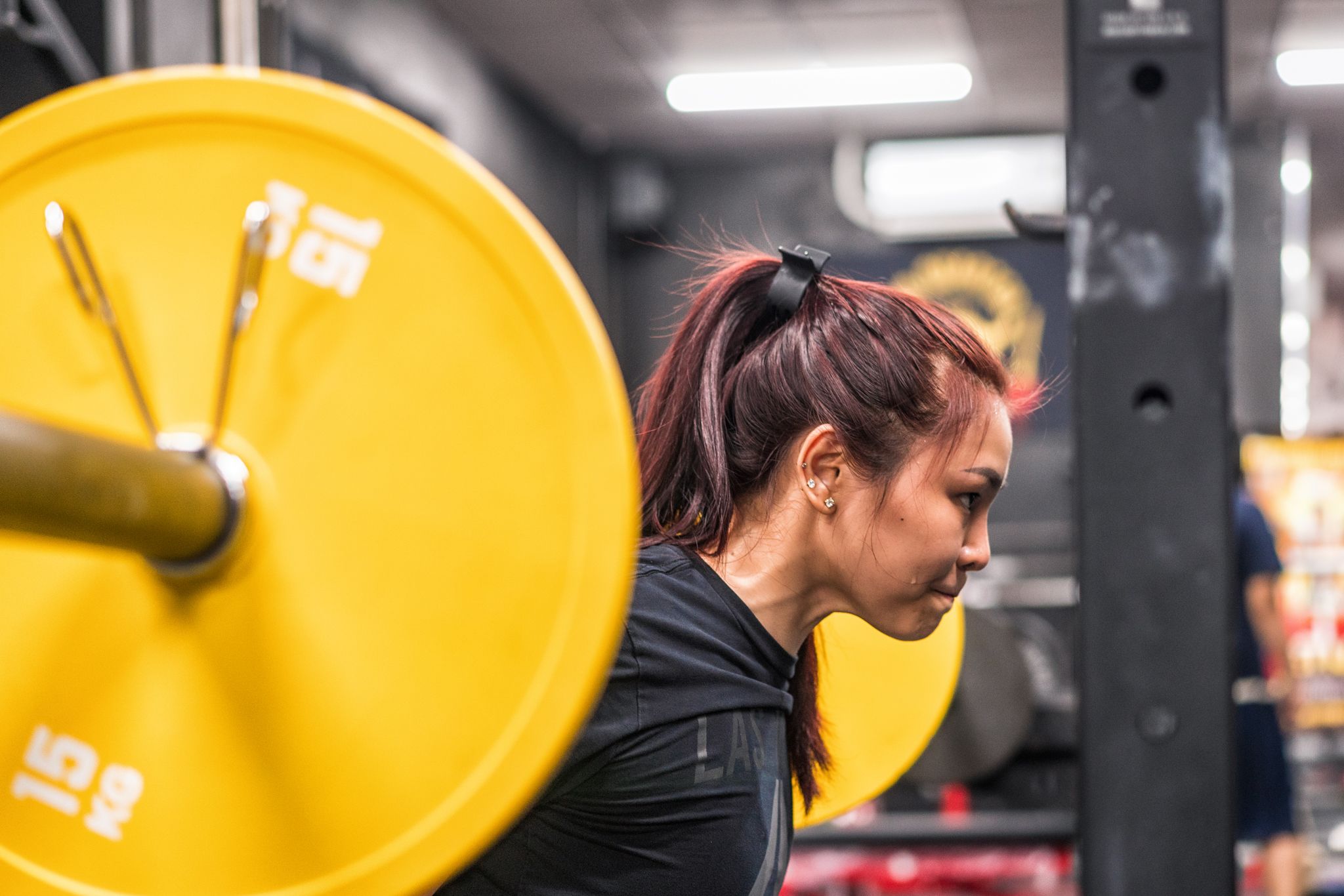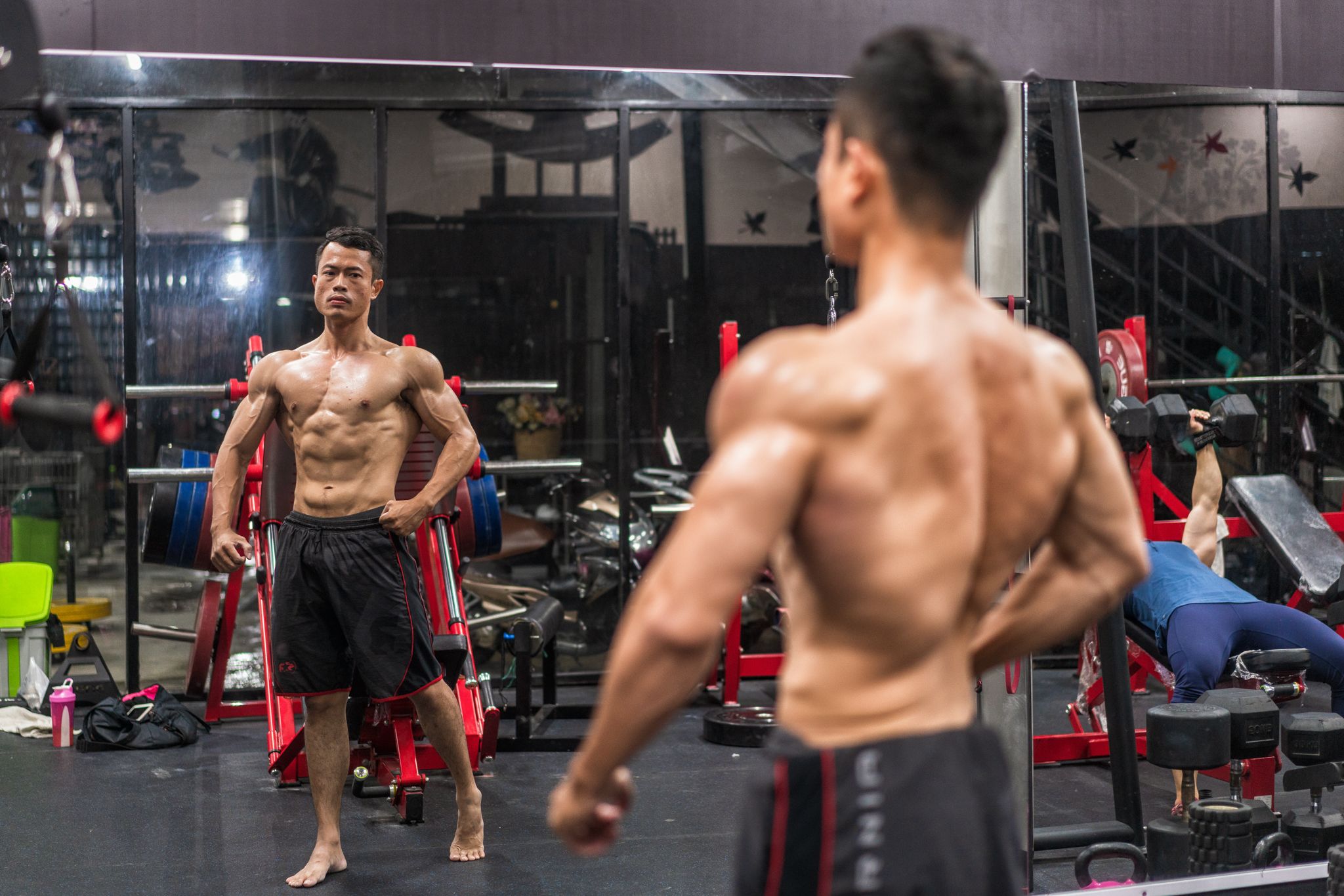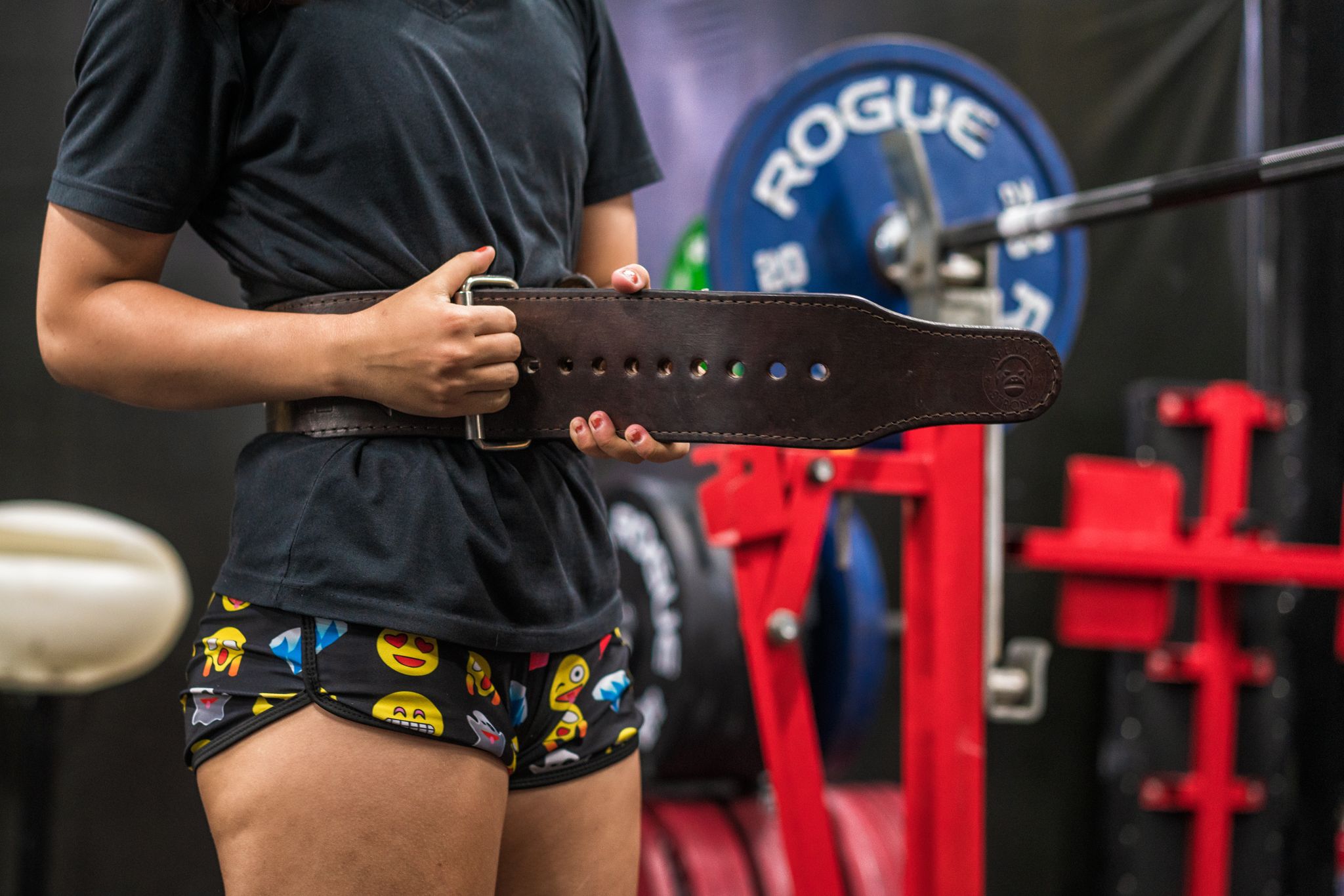 Over the past few years, Vietnam has had its fair share of athletic victories on the world stage. At the 2016 Rio Olympics, shooter Hoang Xuan Vinh made history by winning Vietnam's first-ever Olympics gold medal, which was followed by 58 golds at SEA Games 29 just a year later. And of course, 2018 was a glorious year for the men's U-23 football team, during which thousands of people hit the streets to raucously celebrate the squad's multiple victories.
Powerlifting tournaments are no Olympics, but for Van and Quynh, they stir as much passion to fight, to challenge one's self, and to become the greatest.
At her most recent competition, Quynh was wearing a black and red singlet and a pink ponytail, awaiting her turn for the last deadlift attempt. Hands coated with white chalk, she thumped her chest for the last time to gather the utmost adrenaline before stepping out onto the platform to face the 170kg deadlift.
"My first time competing was nerve-wracking," Quynh says, "and that feeling didn't go away even when I was stronger and more experienced, yet I love how it motivates me to fight even harder." And she did, by successfully beating the massive barbell amid deafening applause and cheering from her partner, friends, and even other contenders. The intense look was stripped out of the athlete's face as she couldn't help but burst into tears before slowly embracing Van in her arms.
Quynh's remarkable performance this year brought her two gold medals from two consecutive international tournaments in Thailand and Malaysia. Coupled with Van's achievements, they were accepted by Pro Raw 2020, a renowned powerlifting competition in Australia, which will be a tremendous opportunity to put Vietnam on the powerlifting world map. Nevertheless, it is not just the trophies and medals that are valuable. The duo also values the relationships established along the way, the support from a like-minded community, and the experience that pushes them further in their career as elite athletes.
"I hope there will be more athletes reaching the elite level both nationally and internationally," Van says. As some of the strongest lifters in the country, the pair expressed their hopes for the future of powerlifting in Vietnam and the desire to push themselves to the limit: "Now we are only qualified to be the strongest in the weakest, but we would rather be the weakest in the strongest."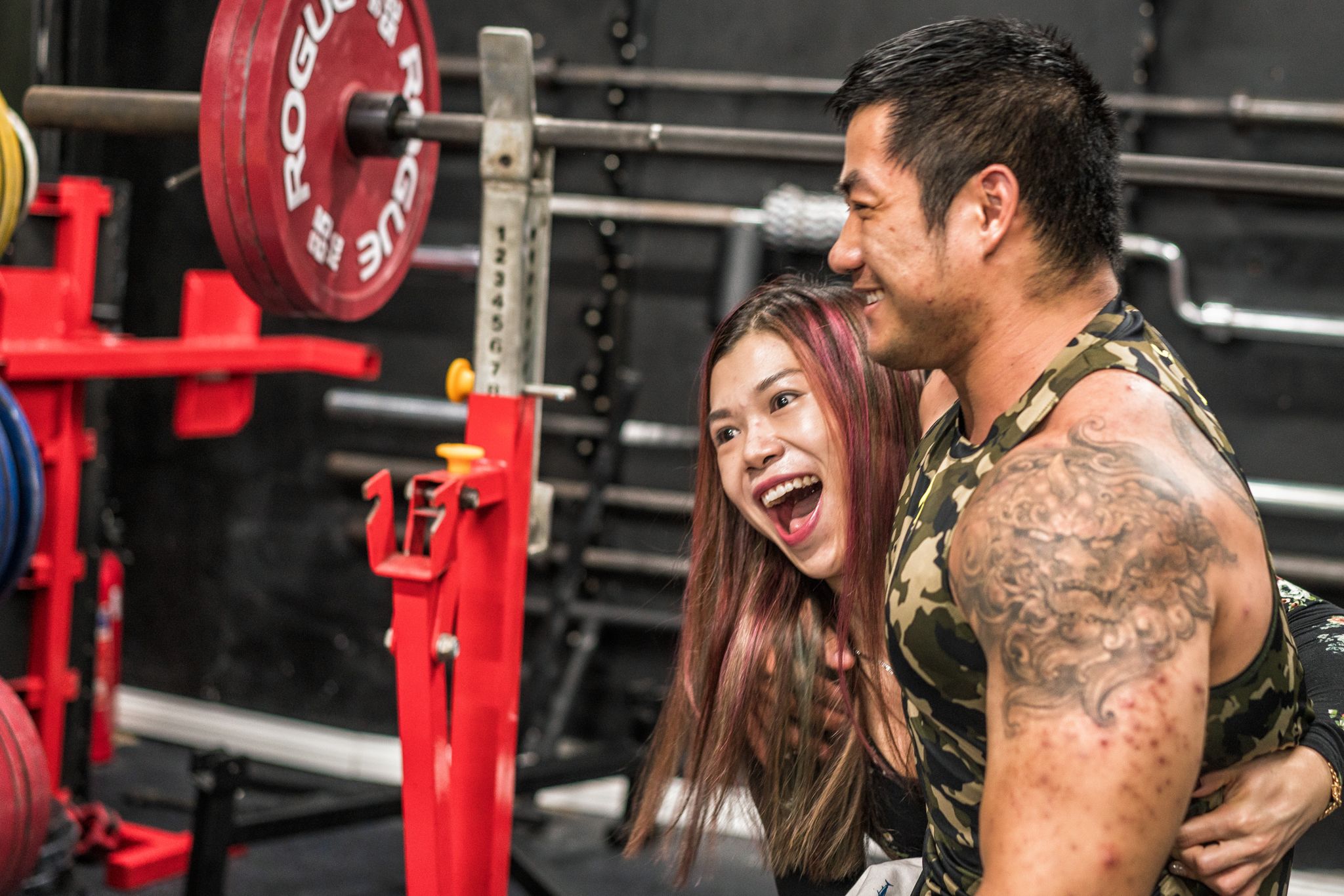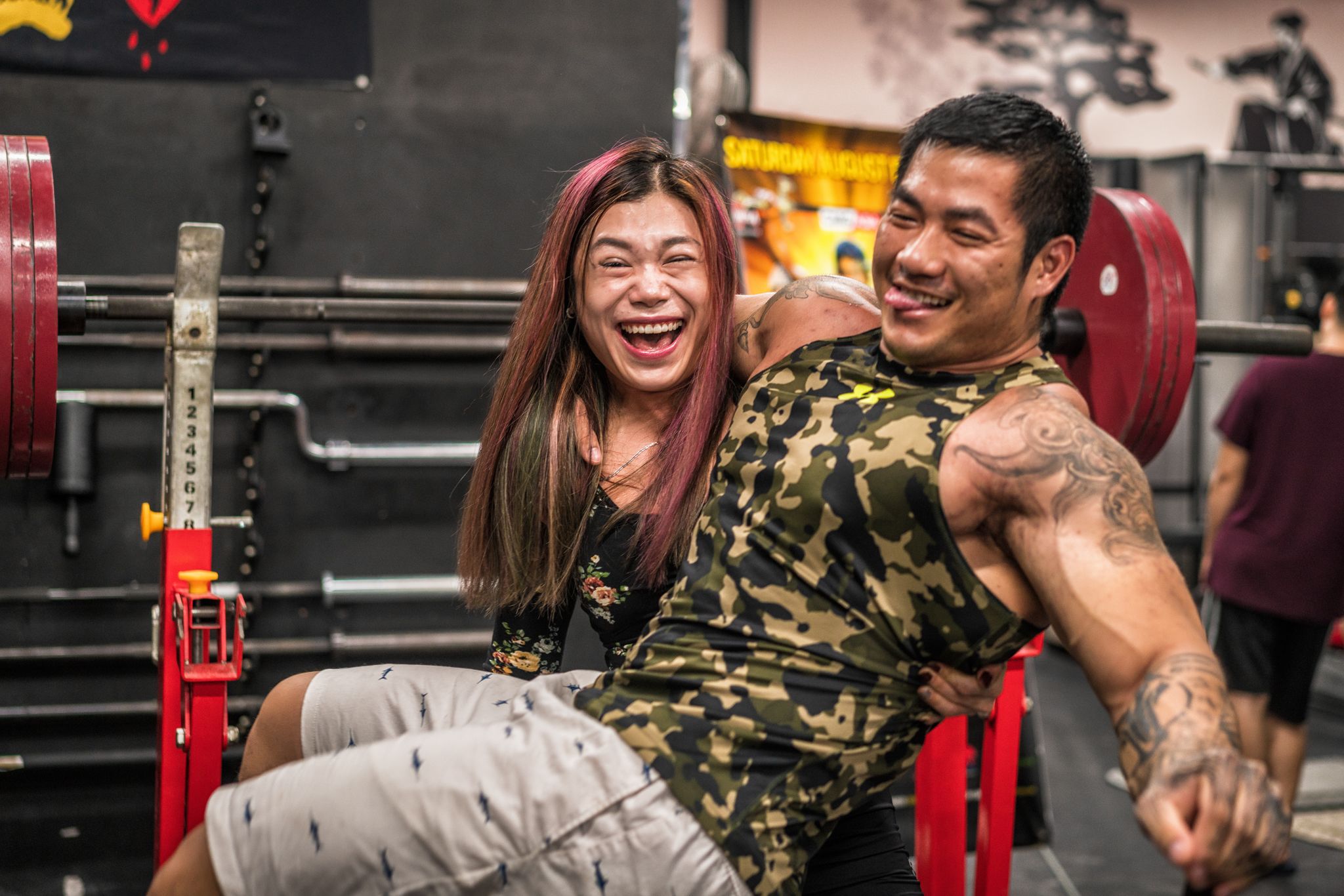 Little excuses always pop up when we try to do things that require extra effort, like sports. Lacking willpower, those lingering doubts and the temptation to procrastinate make tasks ten times more tedious. I am too guilty of skipping a workout or two, or running for a few minutes less than planned. But sports are just like any other aspect of life, whether it's one's education, career or even relationships — in order to excel, you must employ great passion, consistency, and determination.
Van and Quynh epitomize the philosophy that 'hard work pays off,' as the couple has come a long way from being hobbyists to pioneering a sport and inspiring young athletes all around the country. They fight on the front line against the ever-looming laziness that lies within us all. And for them, any kind of sport is worth celebrating, because at the end of the day, everyone is doing their own thing and trying their best, or as the pair said: "No sport should be more or less important than others, even if it's swimming, basketball, bodybuilding or weightlifting, as long as there are passion and patience involved, all athletes and sportsmen are equally respected."
---

Related Articles:
---