This week, even during Saigon's cool, dry season mornings, people across the city will face 34-degree heat on their morning commute, many of them heading toward air-conditioned offices and shaded patios. But in the mountains of Japan's Hokkaido Prefecture, a team of Vietnamese athletes are braving the cold – and competition – for the first time.
This weekend marked the opening of the eighth annual Asian Winter Games and Vietnam's first-ever winter sports appearance in the continent-wide competition. Hailing from Saigon and Phan Thiet, six local athletes are set to compete in alpine and cross-country skiing as well as snowboarding events. The catch? Most of them have never actually seen snow.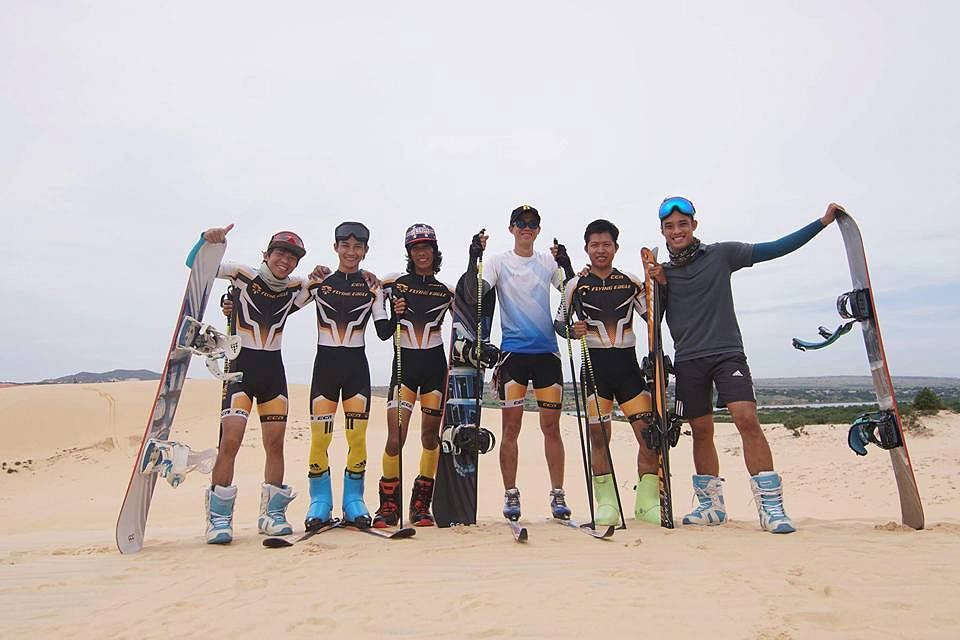 Despite the challenges of training for a cold-weather sport in a tropical country, Vietnam's fledgling winter sports team is optimistic about its prospects. Each of the competing athletes has a solid résumé of warm-weather sports under his belt, from surfing to inline skating, kite surfing to skateboarding.
In order to prepare for this week's competition, Team Vietnam has spent the past eight months training and learning their respective sports on unconventional terrain.
According to cross-country skiing team captain Nguyen Duc Manh, this involved a combination of training on Vietnam's streets and sand dunes.
"[In the mornings], at 8am, I practice roller skiing," Manh tells Saigoneer in Vietnamese. "In the afternoons, I do strength training and practice techniques to support my goals in competition. In August, October and December, we trained at the sand dunes in Phan Thiet."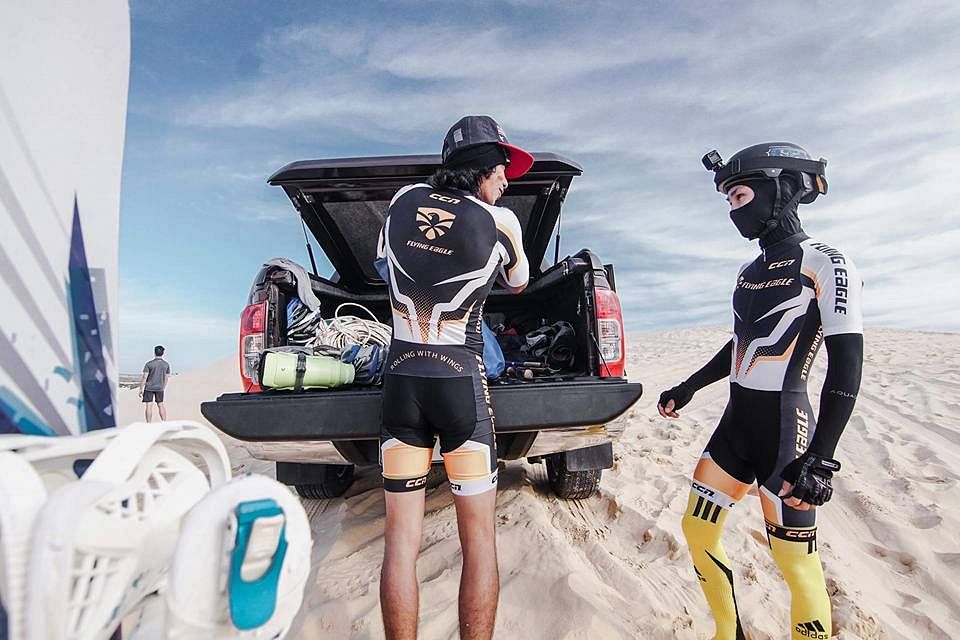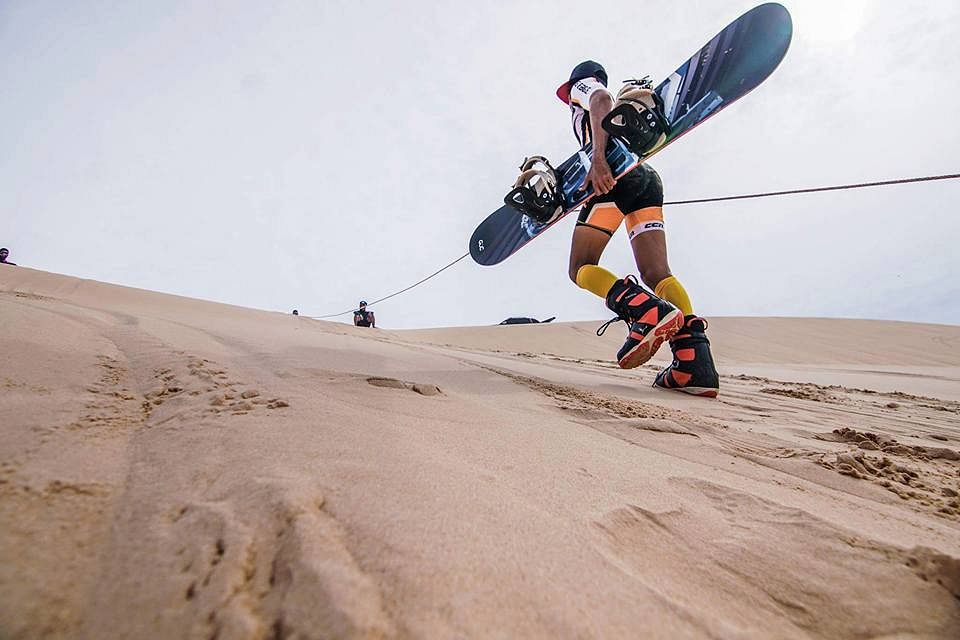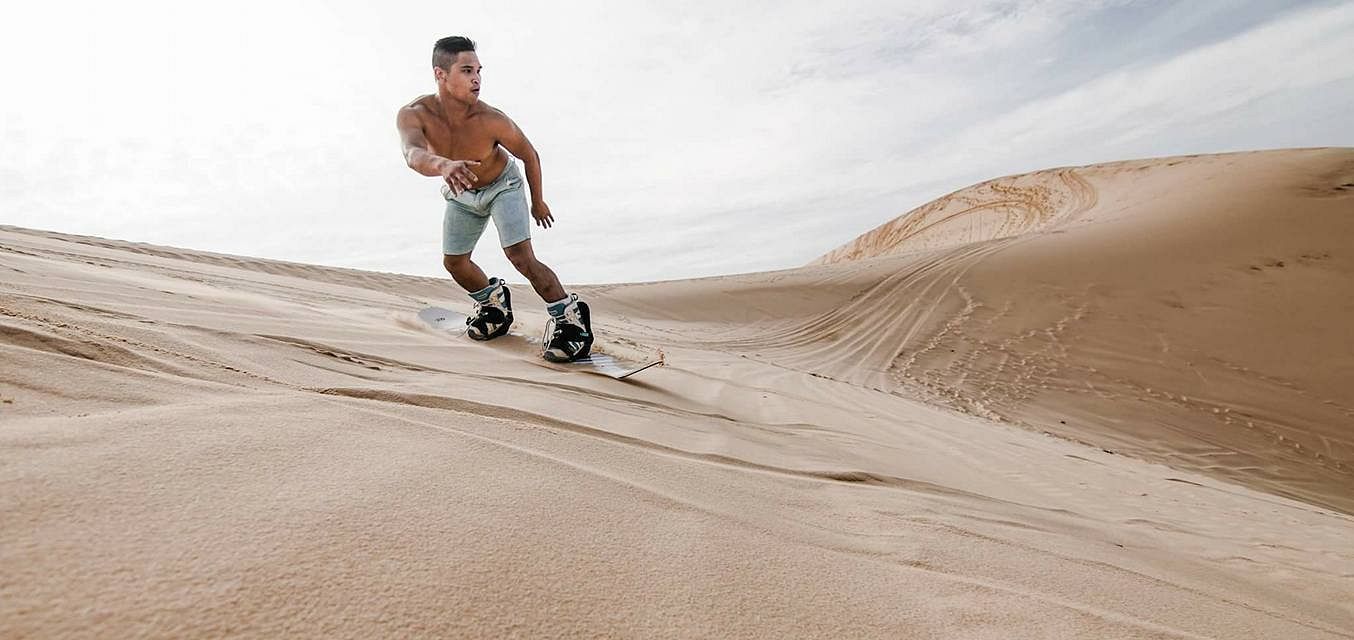 As the team heads into competition this week, 27-year-old Manh and his teammate, alpine slalom skier Pham Tien Dat, are the only two athletes who have prior experience with snow. Last month, the pair participated in South Korea's Dream Program, an initiative dedicated to introducing young people to winter sports, affording them the opportunity to test out their abilities on a more traditional landscape.
For his part, Dat, the youngest member of the team, views this week's competition as a proving ground for Vietnamese athletes on the international stage.
"I want to show the world that Vietnamese people are full of determination and energy," Dat writes in an email. "From a country without snow, we still persist in our training, hone our skills and foster the dream of developing winter sports in Vietnam."
Over the coming days, Dat and his teammates will see whether that hard work has paid off. The team arrived in Sapporo a week ahead of the event to prepare and will be competing throughout the week.
"We feel extremely excited but also very nervous," says Manh. "We will try to overcome challenges, overcome our fear and ourselves for our national flag."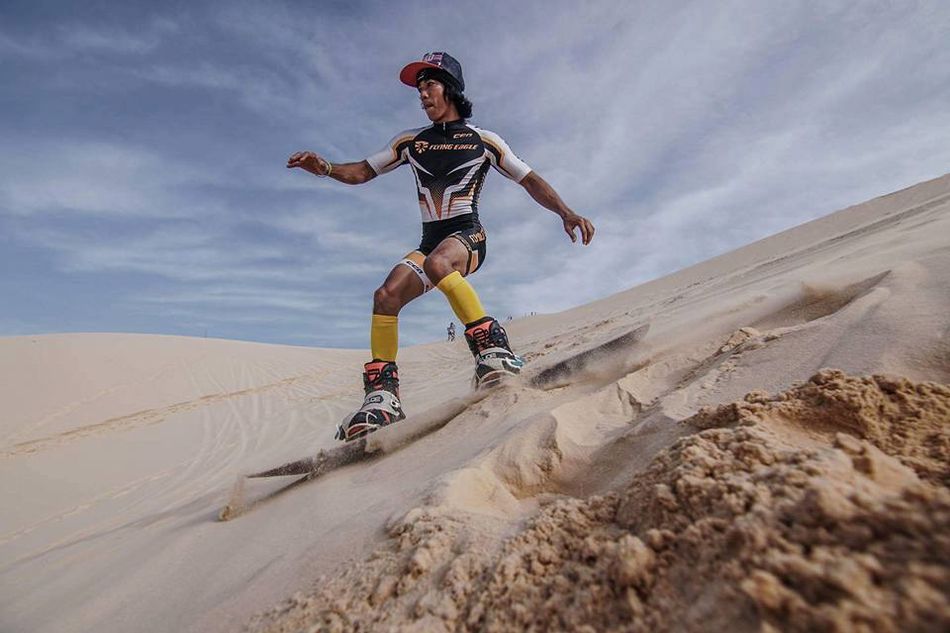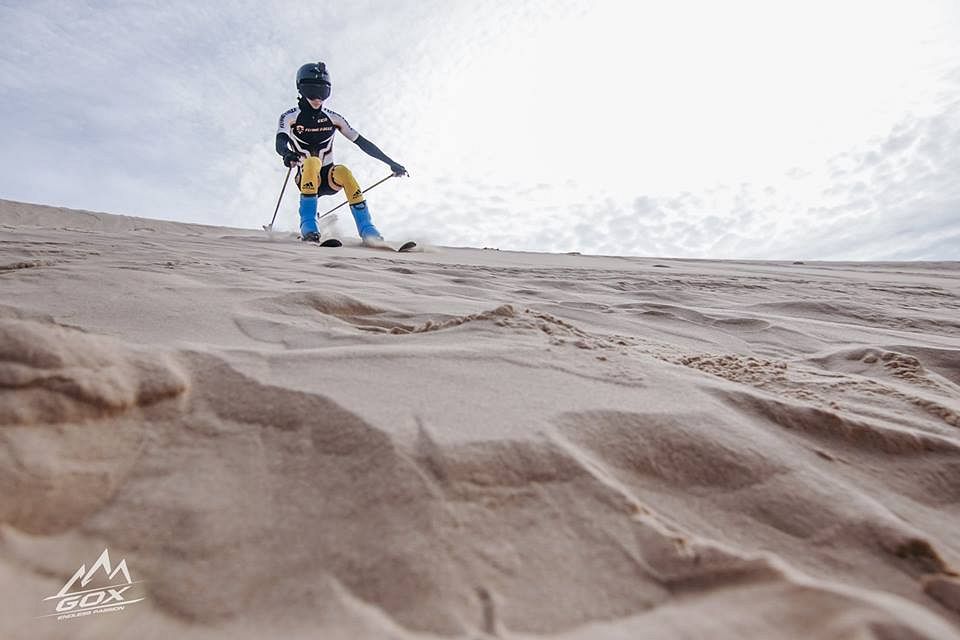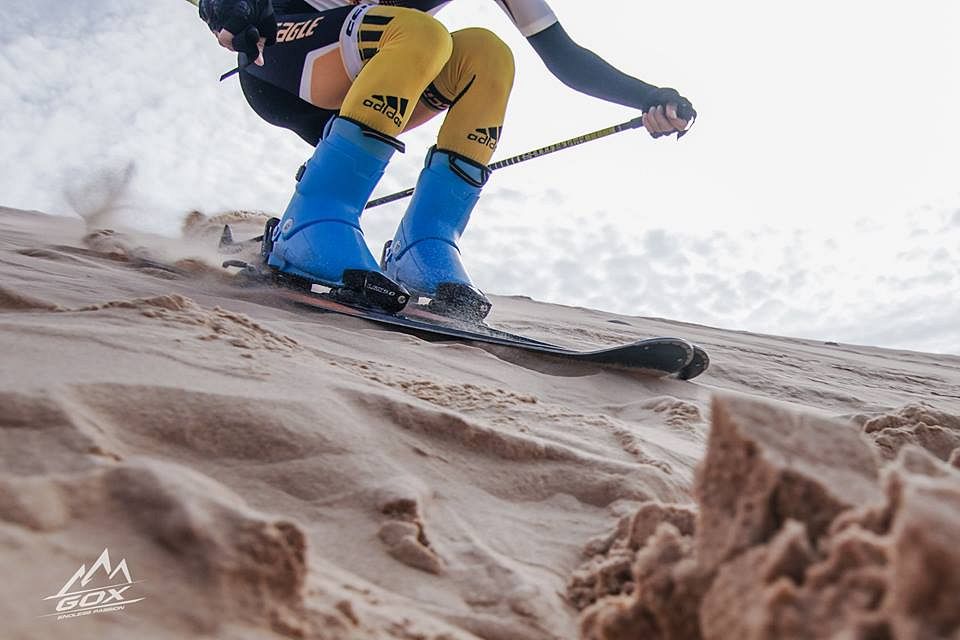 The novice cross-country skier, who is also an accomplished inline speed skater, believes Vietnam's foray into winter sports is an opportunity to raise awareness of adventure sports in Vietnam and expand the country's athletic horizons.
"I wanted to train and challenge myself and also gain more knowledge about how to support sports development in Vietnam," Manh explains.
"[Head coach of Vietnam's winter sports team and CEO of sporting goods store GOX] Le Quan was the person who brought inline skating to Vietnam," the cross-country skier continues, adding: "He is a leader in adventure sports development and has connected our communities together."
Now, all that's left to do is race. While Vietnam's snowboarders got off to a slow start earlier this week – Trinh Dinh Thoi finished 18th of 24 in Monday's men's slalom event, while his teammate, Nguyen Thai Binh, missed a turn on the track and was marked DNF (did not finish) – Manh is looking forward to competing in tomorrow's 10-kilometer classical cross-country ski event.
As for pressure from local sports fans, Manh isn't too worried: "We know that the fans of Vietnam will stand by us, no matter what the results may be."
---

Related Articles:
---