A new tourism development master plan has been approved for an area of Vietnam's northernmost province known for its stunning natural beauty.
Dan Tri reports that Prime Minister Nguyen Xuan Phuc recently gave the green light to a plan for the Dong Van Karst Plateau national tourism site in Ha Giang Province. The plan is laid out until 2025 with a vision toward 2030.
The plateau, famous for its incredible, largely untouched limestone karsts and winding mountain roads, is expected to receive 950,000 visitors by 2025. This number could go up to 1.1 million by 2030. Tourism revenue under the plan is hoped to reach VND5 trillion (US$220 million) by the end of the next decade.
Accordingly, five tourism zones offering different activities and attractions will be established around Dong Van, with special emphasis placed on geological, community-based and nature tourism.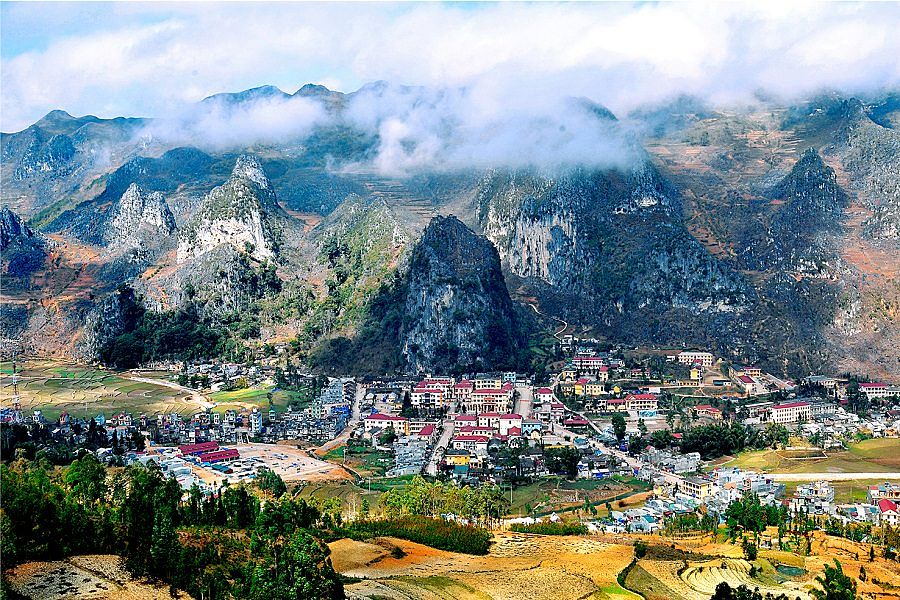 The news source also shares that high-end accommodation and entertainment zones will be prioritized as well.
The Dong Van plateau is made up of 80% limestone, and these formations contain fossils of numerous species that lived over 400 million years ago. UNESCO, the United Nation's cultural agency, recognizes the region as part of the Global Network of National Geoparks.
Recently, scientists also announced that last year, 65 new different species of flora and fauna were discovered in Vietnam. Many of these creatures take shelter in northern Vietnam's limestone karsts, much like those in Dong Van.
Additionally, 250,000 people from 17 of Vietnam's ethnic minority groups reside in these far northern mountains.
Ha Giang has become increasingly popular as a motorbiking destination in recent years, and it is widely considered one of Vietnam's most beautiful regions.
---

Related Articles:
---