Heading back from So's village, there is only one way into Sapa, and one way out.
A taxi picks us up from the roadside along Route 152, tracing the zigzagged strip of asphalt running through the valley. So, a H'mong woman and our tour guide, has spent the better part of the day leading us up hillsides and along rushing rivers toward her home, a modest wooden house a few villages over from the tourist-heavy streets of Sapa.
Now, as we creep further out of the sprawling lowlands, traffic slows to a halt. The driver shifts in his seat, trying to see around the vehicle ahead of us. So looks out the window at an ocean of motorbikes bottlenecked between a truck and the corrugated tin walls of a building site. Pedestrians tiptoe through the melee, sidestepping exhaust pipes and oversized baggage.
Eventually, our driver steps out of the car and trudges up the road. When he returns moments later, he plunks down into his seat and his eyes flick up to the rear view mirror: "Construction."
This, according to So, is a common occurrence. Over the course of her 15 years as a tour guide, the Lao Cai native has seen plenty of change in the surrounding area. These days, with new hotels going up in every other lot, tour groups rolling through town and the cable car to Fansipan pulling more and more visitors up the mountain, you'd be hard-pressed to find a street in Sapa's fast-expanding center that's not under construction. The tourism boom is here.
Of course, Sapa's verdant landscapes and ethnically diverse population have been attracting visitors for a while. Bar an interlude during Vietnam's 20th-century war years, the once-sleepy hill town has become a beloved getaway, first for French colonial residents and, later, for foreign tourists as well as Vietnam's burgeoning middle class.
However, since the 1990s, Sapa's popularity has soared. According to figures from Lao Cai province's government, the region welcomed over 2.7 million tourists last year – 970,000 to Sapa alone – and tourism officials aim to reach three million visitors by the end of 2017. For comparison, Sapa District's number of actual residents is just under 60,000.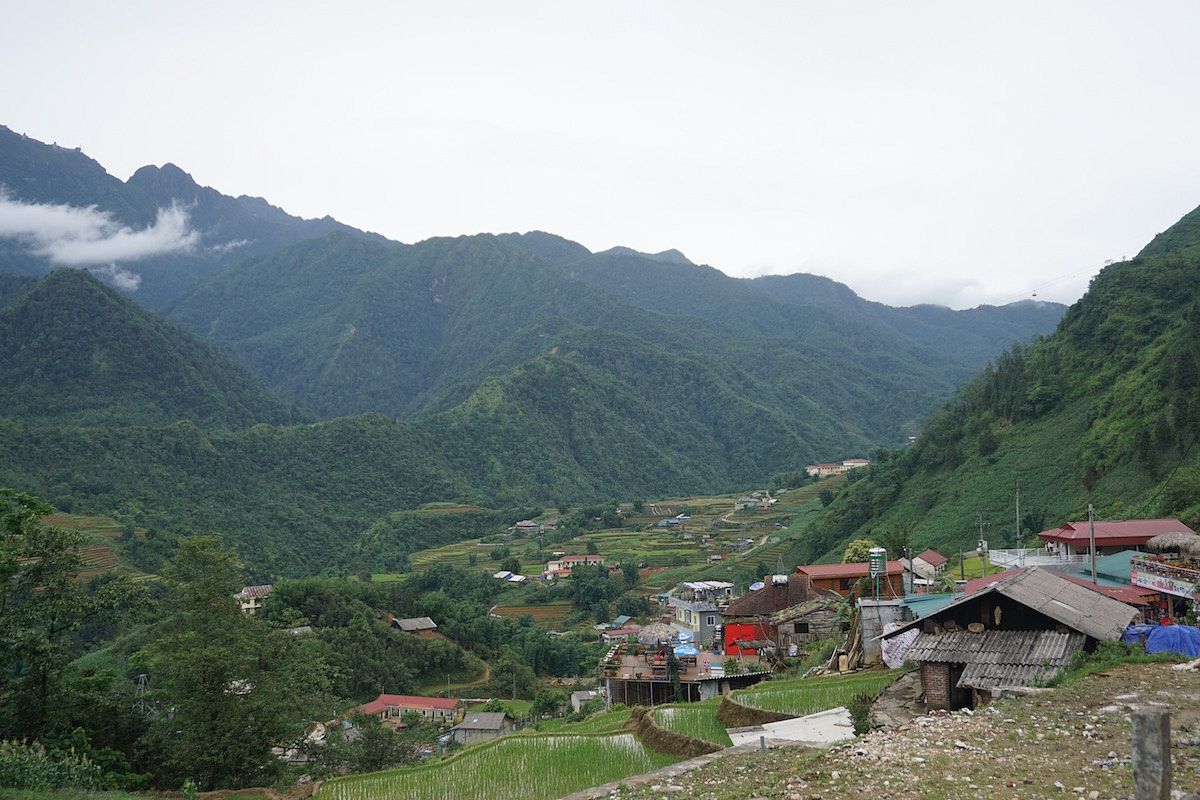 This renewed enthusiasm has, no doubt, been a boon for the local economy: all over town, shiny signboards and fledgling businesses have cropped up in every new building. But as droves of tourists flock to the northern destination, Sapa's two main attractions – nature and cultural heritage – are being run out of town.
Sapa is not alone in facing the dilemma of over-tourism, a phenomenon in which the number of visitors in a place deteriorates the local quality of life as well as the tourist experience. Mass tourism is a growing problem not just in Vietnamese destinations, but also in places like Iceland, Hawaii and Spain. Closer to home, where Phu Quoc's 100,000 residents welcomed approximately one million tourists last year, officials worry about risks such as the depletion of fresh water sources and pollution.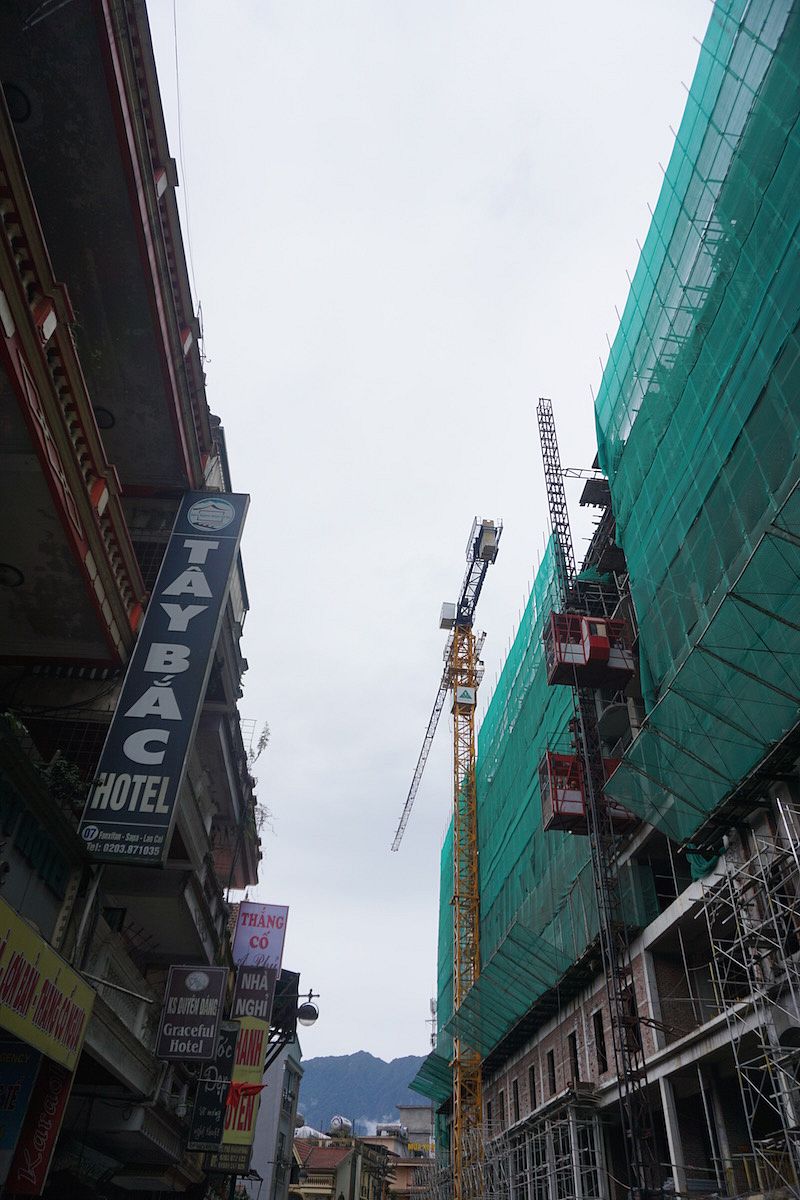 However, where other destinations have begun limiting tourism numbers through taxes and governmental regulations, Sapa shows no sign of slowing its expansion. Look no further than the town square, where a half-constructed five-star hotel looms large, obstructing views of the Muong Hoa Valley from the town's smaller hotels. Nearby, the Fansipan Legend cable car complex hosts restaurants and souvenir shops atop Indochina's highest peak, the centerpiece attraction of Hoang Lien National Park. Elsewhere in the area, ticket prices have certainly gone up, thought not enough to deter visitors from making the trip.
Equally significant to Sapa's tourism development is the impact so many visitors have – or don't have – on the local population. Outside of town, in villages like So's, 82% of Sapa District residents are ethnic minorities. While this rich diversity is part of the destination's appeal, much of Sapa's tourism revenue never makes it back to local communities. Instead, many of the larger tour outfits operating in Sapa tend to employ Kinh guides, members of the ethnic majority in Vietnam, who often have little connection to these tight-knit minority communities.
Without regulations, Sapa's tourism boom is likely to continue its upward trajectory, meaning the fate of the hill town rests largely in the hands of those who visit. Fortunately, tourists can do their part by making informed decisions about which attractions to visit and where to spend their money. Sustainable travel outfits that employ guides from the surrounding area, though fewer and further between than mass-scale companies, can help to ensure that your money benefits the local community, as can purchasing souvenirs, traditional fabrics and other items directly from the people who make them.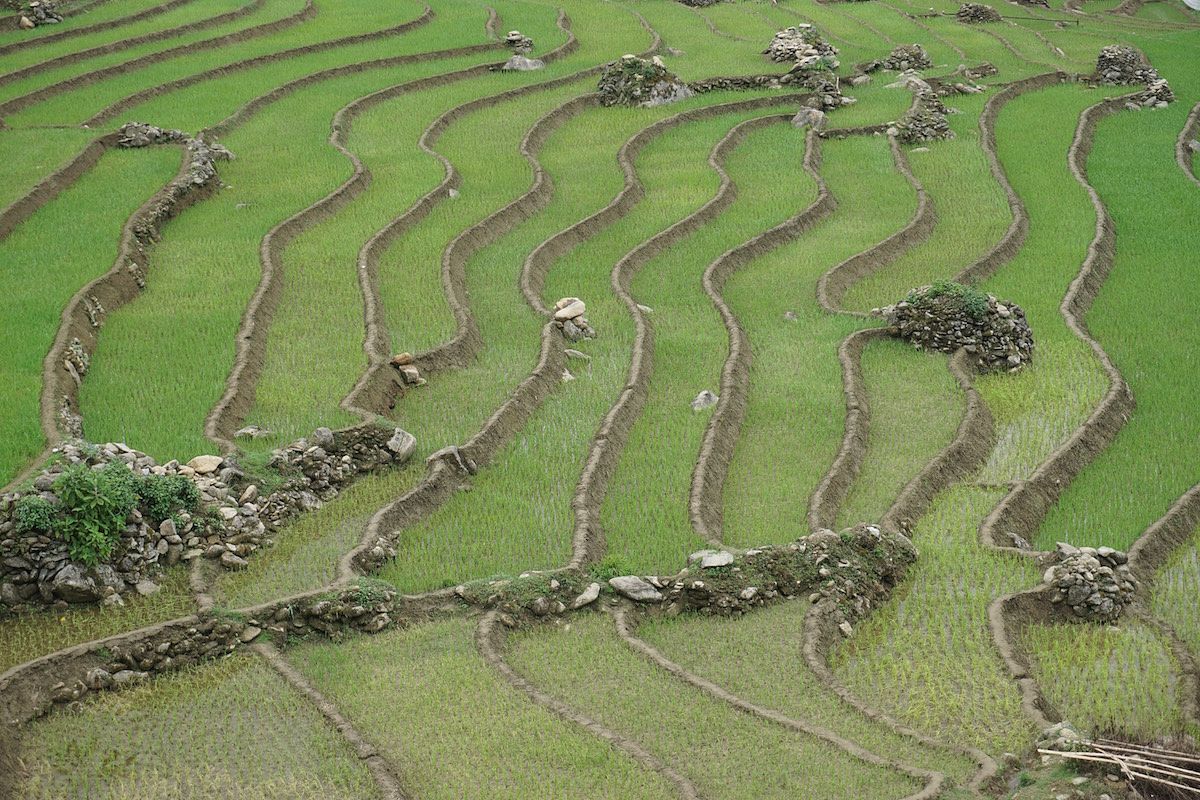 With all the changes taking place in Sapa, So isn't sure what will happen in the future, but for the moment she's happy to keep inviting visitors into her home. Today, the burst of hotel construction and mass-market tourist attractions remains a safe distance from her own village but, as Sapa's development continues, there's no guarantee that the pull of mass tourism won't one day reach her home. Only time will tell whether this section of northern Vietnam's stunning landscapes – and the people who live there – can shoulder the burden of becoming a major tourist destination so fast.
---

Related Articles:
---