While Hanoi, Hai Phong and Saigon are known for their beautiful colonial architecture, some of Vietnam's best specimens can be found in the Mekong Delta. Here are 3 ornate buildings known for their mixture of Oriental and European architecture, that also are rich in history.
The villa of Cong tu Bac Lieu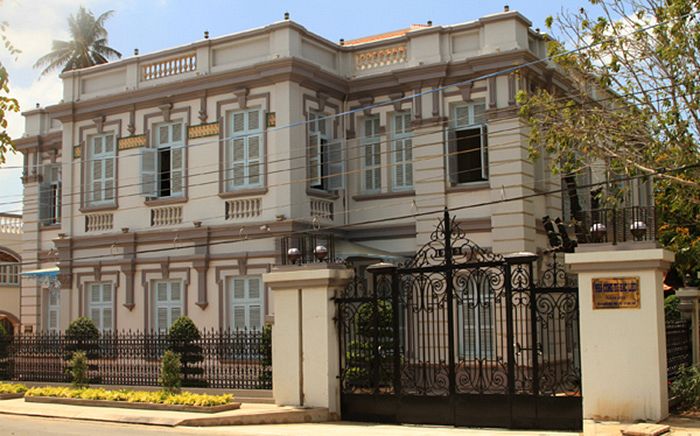 Tran Trinh Huy, dubbed Cong tu Bac Lieu (the dashing gentleman of Bac Lieu), for his excessive wealth and ostentation, was born in 1900. The third son of Tran Trinh Trach, Huy owned many homes across the Six Provinces of Southern Vietnam. While many were known for their rich ornamentation, the gaudiest one can be found in Bac Lieu City.
This villa was designed by a French architect and built in 1919. This mansion is furnished with items imported from Italy and the US. Every brick, bas-relief and marble tile was shipped all the way from France, even the screws were engraved with the letter "P" indicating that they were made in Paris. Precious porcelain was imported from China. Upon its completion, the villa became one of the finest in all of the Six Provinces.
After years of renovation, the house has been preserved with all of its luxurious details - furniture made from precious wood; tables and chairs carved with sophisticated, flowery details and even a one-piece bed that is estimated to be worth billions of Dong. The extravagant, two-floor mansion vividly recalls the opulent life of the Tran's – Huy owned the country's first private plane, and at the time, was one of only two people who could own one, the other being King Bao Dai – just to give a rough estimation of his wealth.
The house of Huynh Thuy Le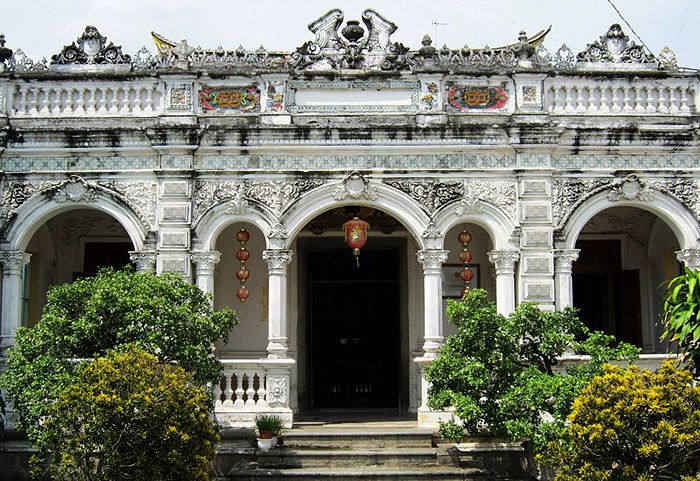 By the bank of Tien River stands a house that elegantly mixes French, Vietnamese and Chinese architecture. This was the setting for the sad romance of renowned French author – Marguerite Duras – and a Huynh aristocrat.
Over 100 years later, the villa has retained its sculptures and Renaissance-style bas-reliefs. Greek arches curve with grace. The amalgamated exterior is well balanced with a warm and familiar Oriental interior, etched with flowers and birds. Like the previous house, all of the interior was imported from France.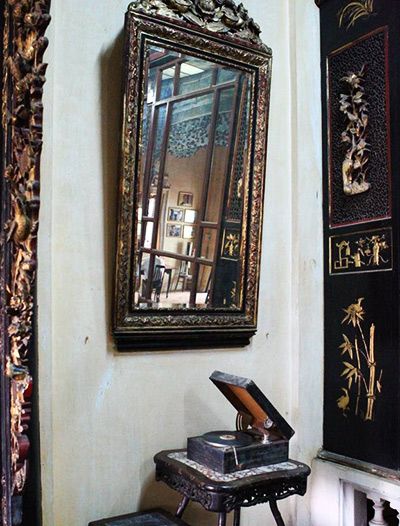 Built in 1895, the house gained notoriety when Duras' famous novel, L'Amant, was published in 1984. The book was a heartbroken love story centered around herself and the owner – Huynh Thuy Le – who fell in love with Duras but was forced into an arranged marriage with another woman. The story, which was made into a film by Jean Jacques Annaud in 1990, made the house even more admired, not only among locals but also tourists.
The Binh Thuy House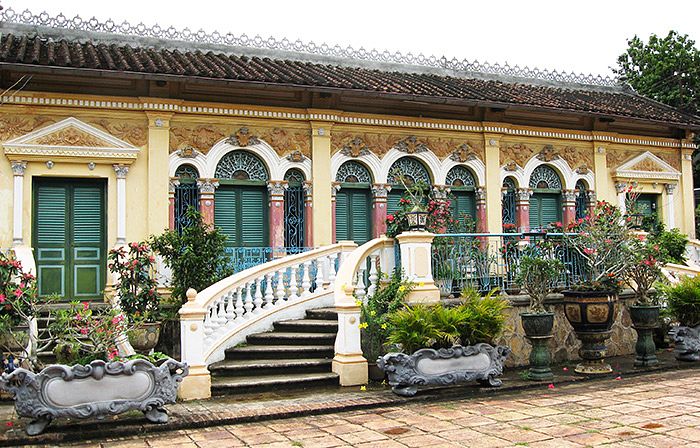 While Annaud's film was set in Le's house, it was actually shot here. Built in 1870 by the Duong's of Can Tho City, the Binh Thuy House is still owned by the family 6 generations later. Not only does the beautiful mansion feature a balanced Eastern and Western architecture, it also houses plenty of precious family heirlooms.
French-styled arches and bas-reliefs cover the exterior while Gothic stairs lead to the main lobby which is furnished with precious wooden furniture in typical Southern Vietnamese arrangement.
In the garden, there is an 8-meter cactus and an abundance of glorious orchids. This house's charm also lies in the plethora of precious antiques collected by the Duong's over many years such as a marble-surfaced table from China, a French-styled couch from the time of Louis XV and tea sets, bowls and vases which date back over 500 years.