//media.urbanistnetwork.com/saigoneer/article-images/2021/09/09/TSR00.png
In today's aggressive stream of Marvel blockbusters, doll- and shark-themed horror flicks, and gratuitous comedies, Troi Sang Roi, Ta Ngu Di Thoi (Good Morning and Good Night) is like a stubborn wild salmon trying to defy the strong current. But is it succeeding?
I watched Troi Sang Roi on a Monday. It was just three days after the film's premiere last weekend and the sky was a crisp rainless blue, but only two and a half rows in the theater were filled. Admittedly, for a prime evening slot in one of Galaxy Cinema's biggest auditoria, the sparseness was a little disheartening. Still, the ragtag band of us stuck to our greasy popcorn and the hopes of getting our heart pumped full of Saigon love.
Troi Sang Roi was produced by 30 Pictures, the same studio behind last year's indie feature Nham Mat Thay Mua He (Summer in Closed Eyes). When that film was released for its summer run, it served as an encouraging sign for Vietnam's film industry — that it was growing fast enough and big enough to accommodate a diverse range of features catering to all types of viewers.
Nham Mat Thay Mua He was an indie flick in the genre's most rudimentary sense: it couldn't secure funding, so the production team had to pool their own resources to make it a reality. The movie doesn't have big-name leads, big-budget marketing or a big-voice soundtrack, and relied on the passion of a team of young creatives who simply wished to make a film because they had a compelling story to tell. Despite some minor flaws in scriptwriting and acting, the movie's release signaled an age of opportunity for young filmmakers and became proof that there is demand for independent cinematic projects. Thus the way was paved for its spiritual successor, Troi Sang Roi, Ta Ngu Di Thoi.
Troi Sang Roi follows the meet-cute and courtship of indie musician Vinh Tam (Ha Quoc Hoang) and Grab driver Giang Thanh (Tran Le Thuy Vy). Its main leads are both fresh faces without much prior acting experience, but what they lack in star power, they make up for in earnestness and voices that could set SoundCloud on fire. When Tam books a ride with Thanh, it happens to be both of their last days in Saigon in one way or another: Thanh will return to her hometown Da Lat after falling out of love with Saigon, while personal turmoil draws Tam away. This sparks a connection between them, and the pair decide to spend their last day in the city together.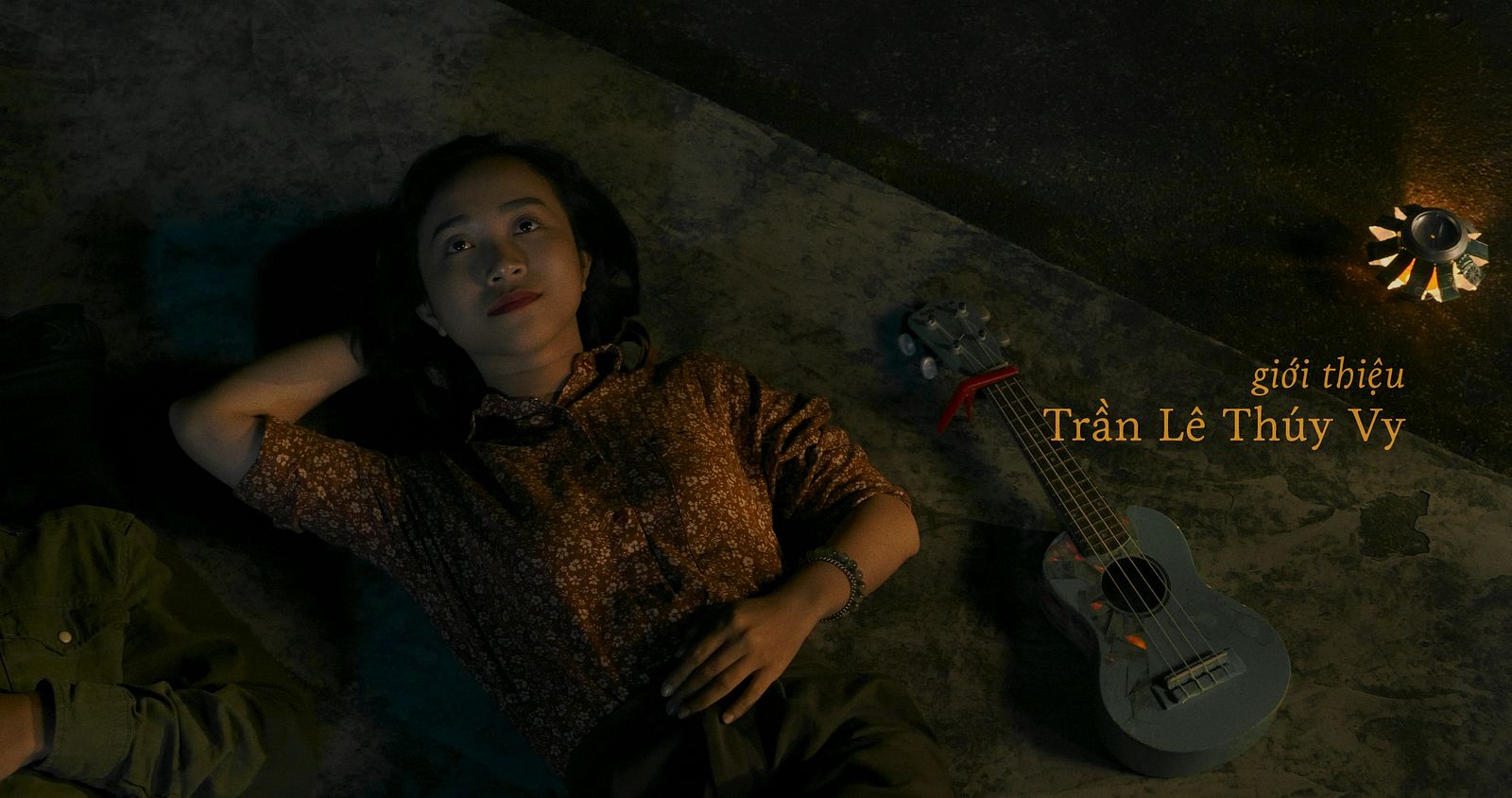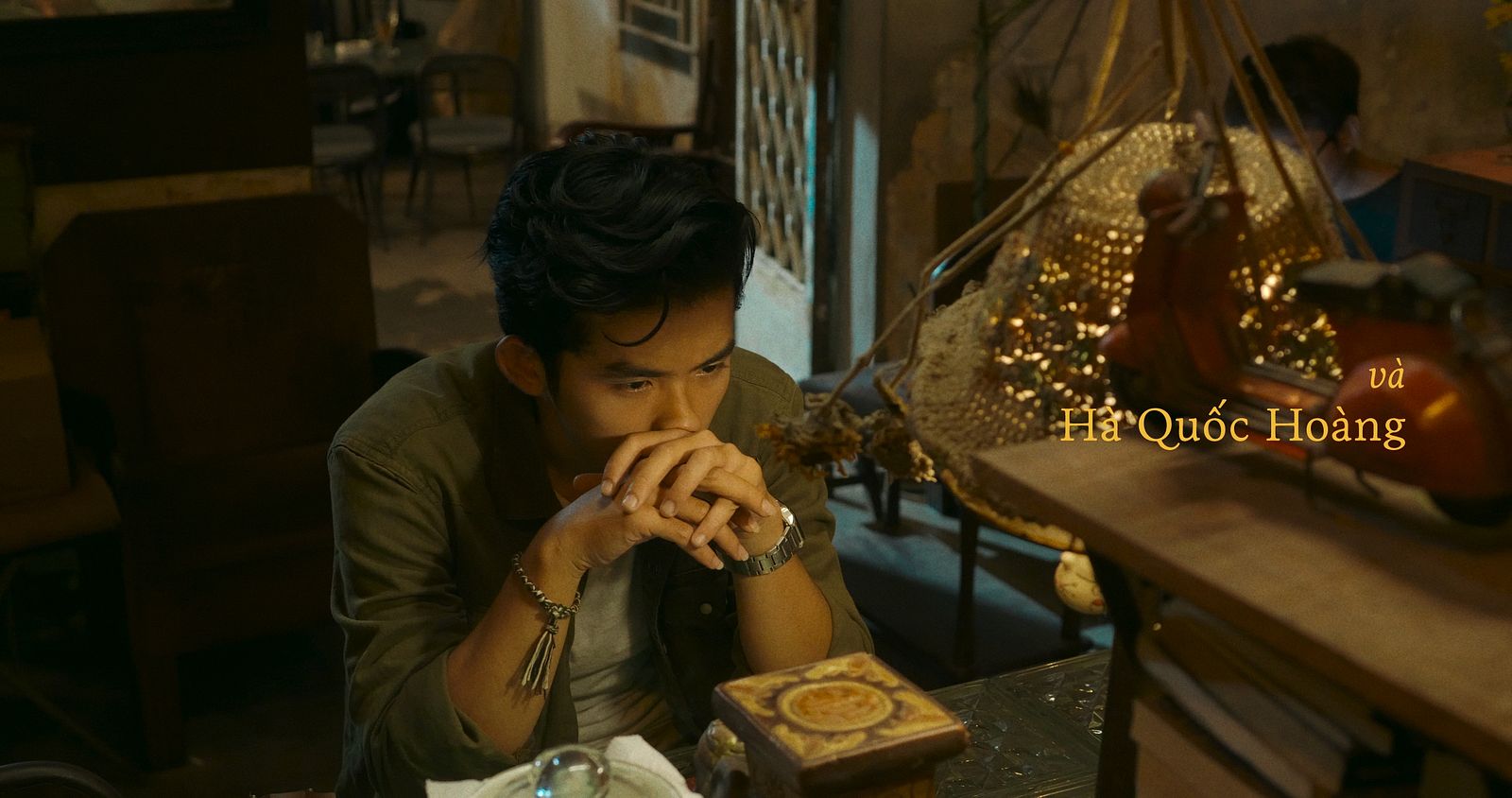 The movie's main plot stops there. The bulk of its 100-minute screen time is dedicated to musical interludes and a string of heart-to-heart conversations. For me, the film belongs to a genre that I've personally dubbed the "walk and talk," comprising features in which the plot is thin and characters barely do anything but indulge in banter. Some notable examples include Richard Linklater's acclaimed Before Time series, Kogonada's directorial debut Columbus, or Greta Gerwig's black-and-white Frances Ha. Walk-and-talk is a popular creative choice for financially modest indie flicks, as it doesn't require splashy visual effects, location changes or bombastic action sequences. But the stripped-down minimalism does require a strong and engaging script to drive the story forward and keep the audience from checking their phone.
This is one of the things Troi Sang Roi does well. The script was penned by its director and producer Chung Chi Cong, who was also on the writing team behind Nham Mat Thay Mua He. This time, Cong opted to include both the lead actors in the writing process to produce one of the most refreshing and down-to-earth portrayals of millennials in Vietnam's cinematic history. Tam and Thanh feel like fully fleshed-out real people, with childhood memories, dating failures, quirks and aspirations. They dish out pop culture references and crude jokes full of sexual innuendos (which earns the film a PG-13 rating). When asked how she deals with inappropriate riders as a Grab driver, Thanh, without missing a beat, goes into graphic detail of how she plans to torture the offender's scrotum. Not exactly family-friendly quips, but then again neither are some of my conversations with my friends.
Ha Quoc Hoang and Tran Le Thuy Vy, despite their shortcomings in acting as first-timers, are well-cast and fit their role to a T. There's a high chance that you know someone like them in your immediate circle of friends, one who hangs out in quirky apartment cafés, wears vintage clothes, listens to Trinh Cong Son songs, quotes Haruki Murakami at the drop of a hat and toils over the existential conundrum of how to make meaning in a fast-paced consumerist society. If you don't, you're probably that friend. Because Hoang and Vy were co-writers of the script, the dialogue is believable and flows naturally. But at the end of the day, they are much better singers than actors, as when the story calls for depth and nuanced emotions, they, unfortunately, fall short.
Throughout the movie, conversations and vignettes of Saigon are interspersed with a handful of musical performances from the two leads which mostly present their emotional struggles at that moment. 'Sao Khoc Kia Em' (Diep Hoang Anh) deals with the yearning of a past relationship that crumbled as quickly as it began. 'Lon Roi' (DSK) is a coming-of-age anthem rife with angst. One of my favorite moments in the movie is when Thanh performs 'Tien,' a cheeky ukulele number lamenting the role of money in our life, performed while the pair ride on a bus.
While the musical breaks are well-executed on their own, their presence in the movie creates some pacing issues which disrupt the flow of the narrative. I groaned every time the movie transitioned into an acoustic number. For a one-day courtship, these two people sing way too many songs to each other for it to be healthy. The overemphasis on musical performances relegates the movie to "extended music video" status because at times it seems like the conversations are just fillers in between songs.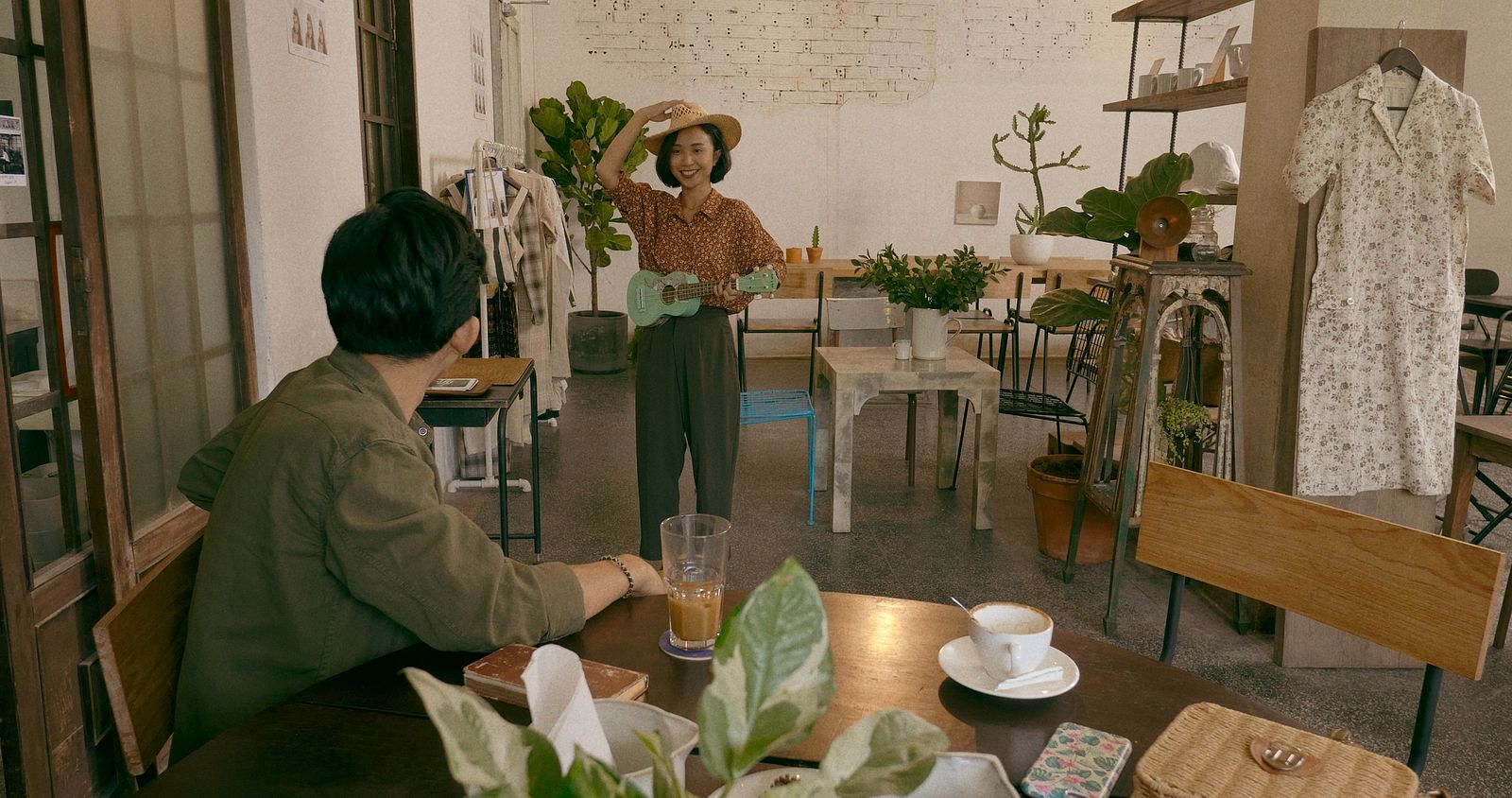 Troi Sang Roi, Ta Ngu Di Thoi has some glaring flaws in flow and acting that somewhat impeded my watching experience, and I tried really hard to hate it, but ultimately I couldn't because I'm a sucker for honest, earnest storytelling. I'm not big enough a cynic to deny that I want a connection like the one between Tam and Thanh, something so rare today it might as well be a cinematic fantasy.
Moreover, I'm sure many viewers, myself included, could resonate with some qualms that the characters are trying to overcome. They include the age-old question of whether to follow your passion or do something sensible, like how Tam uses his postgraduate tuition to independently produce two music albums; the struggle to find a fulfilling relationship in the era of Tinder and other "fast food" dating apps; and how to cultivate a sense of belonging in a foreign place so different from your hometown. Being in one's 20s is a bewildering time, and on more than one occasion, I could see myself in their shoes.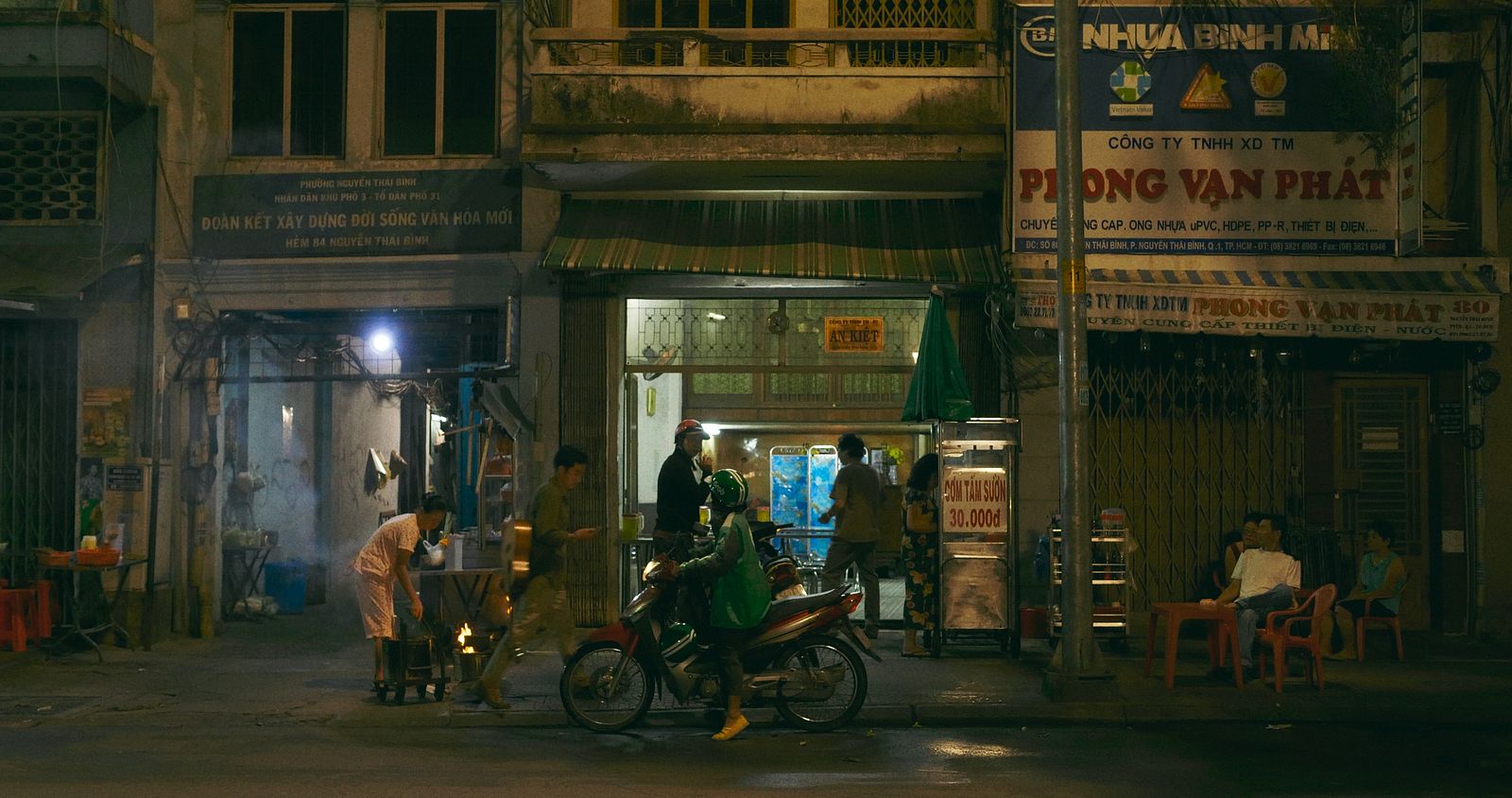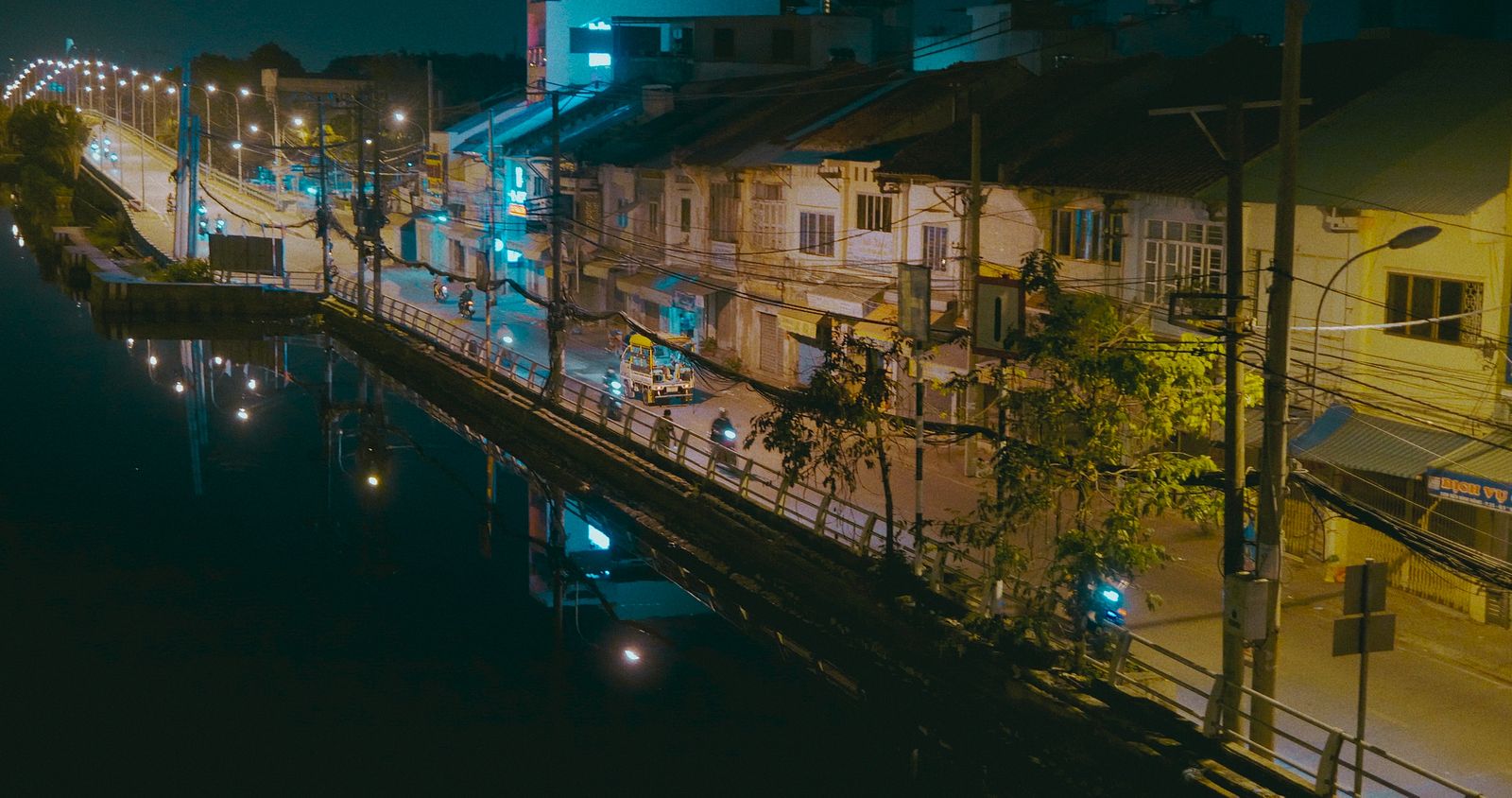 If someone asked me to curate a time capsule capturing the zeitgeist of Saigoneers in the 2010s, I would just drop in a copy of Troi Sang Roi, Ta Ngu Di Thoi inside the container. The portrayal of Saigon's young residents, or at least a crop of idiosyncratic Saigoneers, is spot-on. Small, cluttered coffee shops in apartments and hẻms, getting around by perching on the back of a daredevil ride-share bike, bánh mì as the choice breakfast, cà phê sữa đá as the choice drink at hangouts, the romanticization of Da Lat as a place to settle down for a slower life, and more important than most, the reality that the concept of a true-blue Saigoneer based in geographical rootedness is outdated. In 2019, the real portrait of Saigon is likely to be filled with a diverse range of people from all over the country and even the world, people like Tam and Thanh who have called the city home.
Troi Sang Roi, Ta Ngu Di Thoi ends on a rooftop, just like how it starts. All of the two-and-a-half rows in my auditorium gave it a sitting ovation as we ruminated on our own personal connection with Saigon. For a proud resident of Saigon like myself, the experience of watching the movie was a bit like going through inside jokes with a friend as I played a "Spot the Saigon Landmark" game throughout its duration. Hoang Thi Café, Mong Bridge, the frenzy of the Ben Thanh Night Market's assembling process, that tall pedestrian bridge in Ben Binh Dong and the iconic façade of the St. Francis Xavier Church in District 5 — there's an unnamed but pleasant feeling to seeing your hometown glory so appreciatively presented on screen.
Good Morning and Good Night is available on Netflix Vietnam.
[Photos by 30 Pictures via VOH]