After much delay, the Vietnamese government held a press conference yesterday afternoon to announce the official cause of central Vietnam's mass fish death.
According to VnExpress, authorities identified Hung Nghiep Formosa Ha Tinh Steel Company as the perpetrators of the large-scale fish die-off which took place in April.
Though Vietnamese officials initially found no conclusive link between Formosa and the mass fish death, government leaders now say the firm's wastewater pollution was responsible for the approximately 70 tons of dead marine life which washed up along a 200-kilometer stretch of central Vietnam's shoreline.
Few specifics were given on the scientific research which brought officials to this conclusion, however leaders of the Formosa firm in Taiwan publicly apologized for the incident, pledging to pay a total of US$500 million as compensation to the affected residents, subsidize cleanup efforts and fix its own wastewater treatment system to prevent future environmental damage.
For fishermen in Quang Binh, Quang Tri, Ha Tinh and Thua Thien-Hue provinces, where the incident took place, the news was underwhelming.
"We are not surprised at all about finding out who the killer is because our fishermen knew that only Formosa could have done this," Ha Tinh resident and seafood vendor Dau Thi Van told Zing. "Before, I could earn VND1-2 million everyday from selling seafood. Over the last two months, nobody has gone into the ocean."
Video via Zing.
Vietnamese officials attributed Formosa's discharge of harmful wastewater to violations carried out during its trial operations. According to Zing, the group of over 100 scientists charged with investigating the incident found toxic substances such as phenol and cyanide. These chemicals were later attributed to Formosa's wastewater discharge pipe.
Regarding the delayed announcement of these scientific findings – as early as mid-May, officials claimed to have already gathered sufficient evidence to draw a conclusion about the cause of the fish death – Vietnamese authorities stressed the need to complete thorough research before making an official statement.
Prior to yesterday's announcement, Vietnamese officials had entertained a number of theories about the cause of the fish kill, including a naturally occurring red tide. As fish continued to wash up on the shores of central Vietnam and the region's seafood industry stalled, protesters took to the streets to demand an official response. Ho Chi Minh City Police claimed the protesters were members of Viet Tan, which Tuoi Tre defined as a "terrorist group", and accused the organization of inciting social unrest.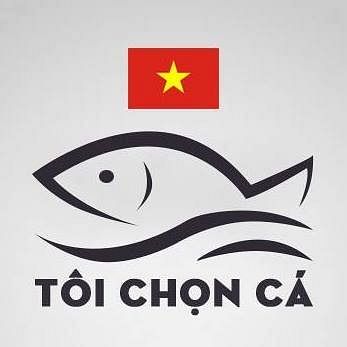 Moving forward, Formosa plans to honor its commitments to rehabilitate the environment, assist affected residents in finding new jobs, repair its wastewater treatment system and coordinate with the Vietnamese government to prevent future incidents.
Meanwhile, Vietnam is still considering whether or not to bring criminal charges against the firm, according to Thanh Nien, however some officials are not wholly satisfied with Formosa's proposed compensation amount.
"The compensation of US$500 million is very small when you calculate the preliminary economic losses of the people and the damage to marine ecology," said Minister of Natural Resources and Environment Tran Hong Ha, according to Zing. "As for the psychological damage, you cannot calculate it."
Since the April incident, Formosa has found itself in hot water for more than just the fish kill. In May, the firm was suspected of tax evasion and later required to pay VND 1.55 trillion (US$70 million) in back taxes. Last month, leaders of Formosa's Ha Tinh facility also postponed the official start date of its operations indefinitely as a result of pending paperwork.
Once complete, the Ha Tinh steel plant is expected to produce 7 million tons of steel, or 47% of Vietnam's 2015 steel output, reports VnExpress. According to the news outlet, this high capacity could potentially lead Vietnam to become the largest steel producer in Southeast Asia.
[Photo via Zing]
---

Related Articles:
---