Local lovers of Van Gogh rejoice as Loving Vincent is announced to be released in October in a number of countries, including Vietnam.
According to a post on the movie's official Facebook page, art buffs from Poland, Canada and Vietnam will be able to watch the feature on October 6 while premiere dates for the rest of the world only happen later.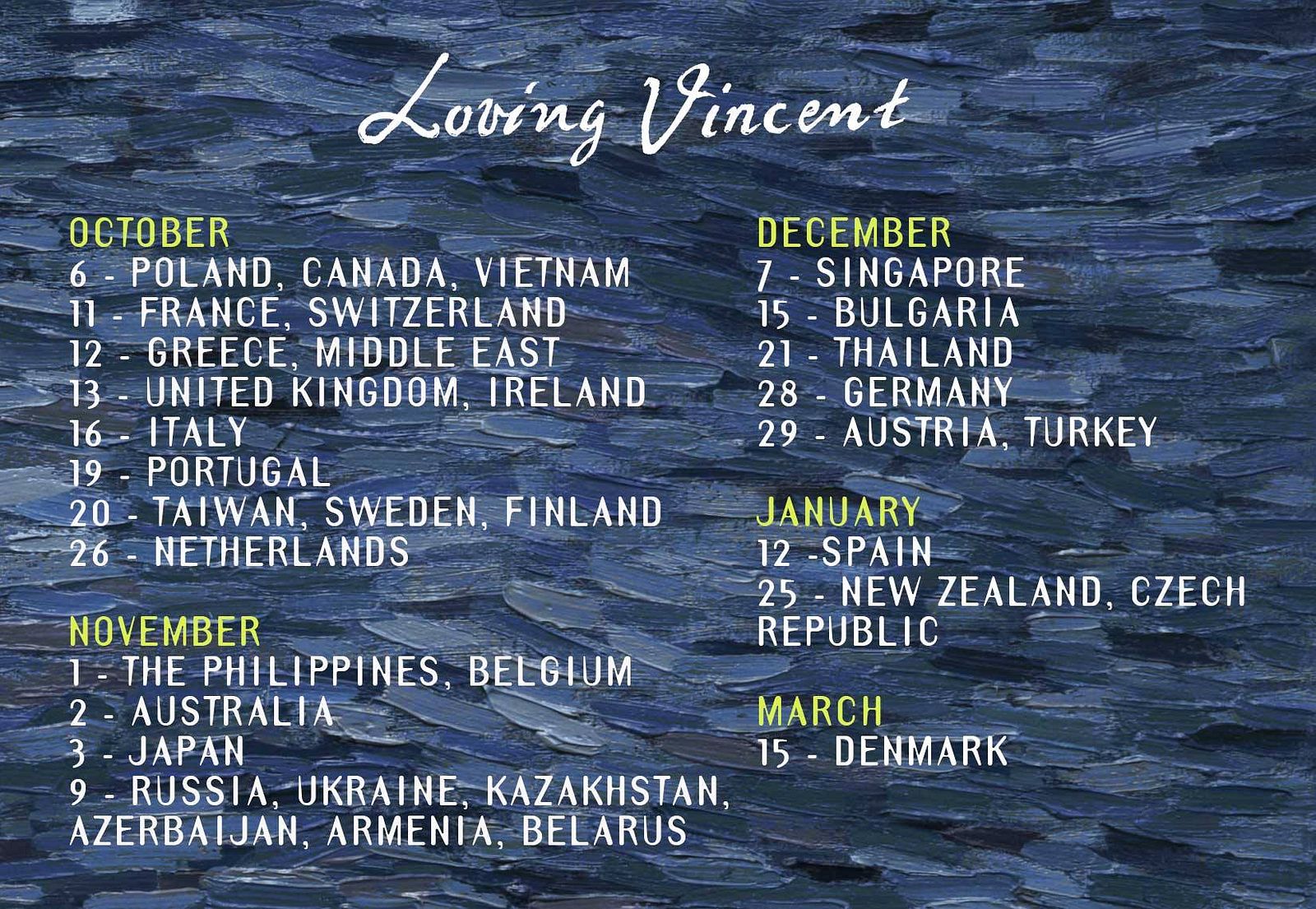 The biopic's local distributor, MVP Pictures Vietnam, also confirmed the date. The company added that Loving Vincent will be available in Vietnam at theaters of the following cinema chains: Lotte, Platinum, Beta and NCC.
The biographical animated drama follows Armand Roulin (voiced by Douglas Booth), the son of Vincent Van Gogh's friend Joseph Roulin, as he delivers the artist's final letter to his brother. Roulin discovers the circumstances of Van Gogh's passing and explores his intricate life.
The inspirational story of the famous artist's life and death will be told through 853 oil paintings, both by Van Gogh himself or done in his style by a team of 125 artists, including the movie's director Dorota Kobiela.
Constituting 65,000 frames, the artworks were painted directly on top of filmed live-action scenes starring Chris O'Dowd and Saoirse Ronan, among others.
According to Loving Vincent's official website, 200 of these paintings will be available for sale after the movie's release.
Vincent Van Gogh, born 1853, was a Dutch artist in the Post-Impressionism movement. His best works include 'The Starry Night', 'Café Terrace at Night', and several self-portraits. He passed away in 1890 after succumbing to a self-inflicted gunshot wound.
[Photo via Movie Lov]
---

Related articles:
---