Details

Published on Tuesday, 05 December 2017 17:09
Written by Saigoneer.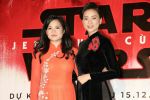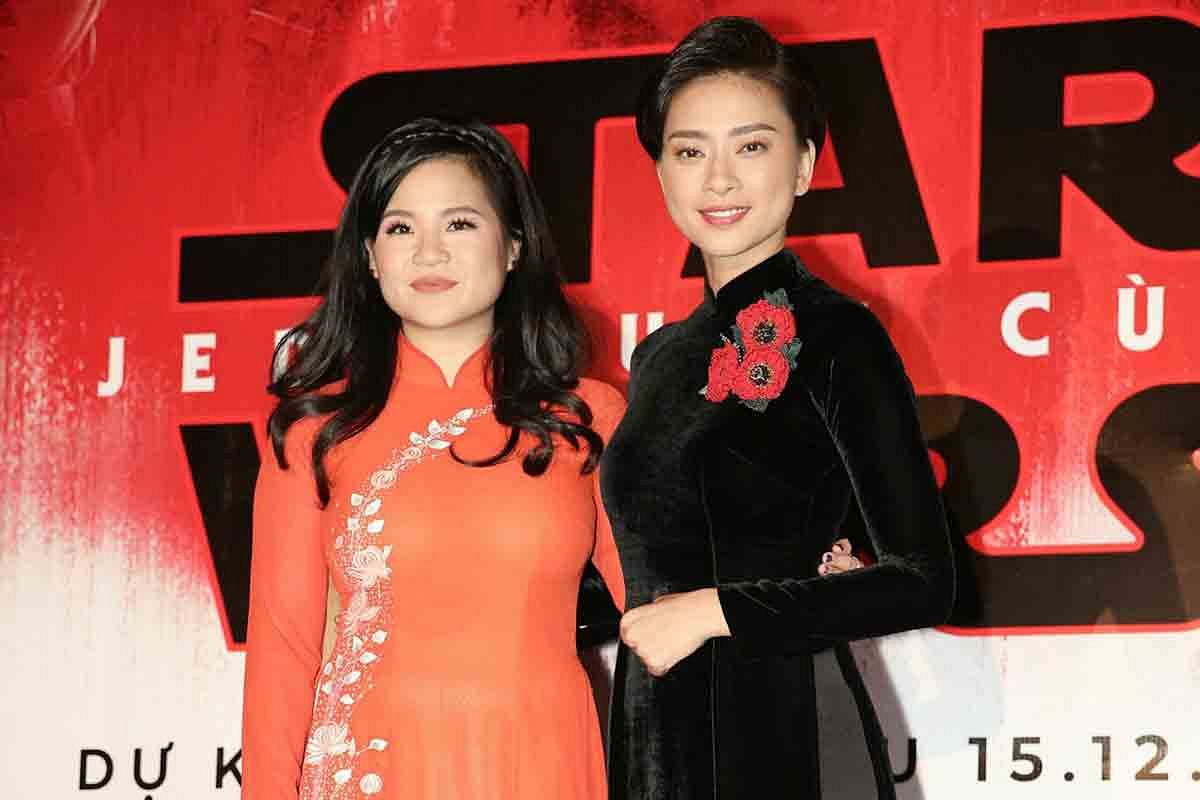 Kelly Marie Tran, a Vietnamese-American, was cast in a major role for the upcoming blockbuster Star Wars: The Last Jedi.
In a recent Instagram post the actress paid homage to her immigrant parents and Vietnamese culture. Huffington Post reports that she posed in a traditional áo dài alongside fellow actor Ngo Thanh Van to promote the film in Vietnam. She accompanied the photo with the caption: "So much of me is because of what my parents experienced in this country. So much of me is because of the things my parents overcame so that I could have the luxury of having a dream."
The 28-year-old San Diego native will play the comedic part of mechanic Rose Tico, the franchise's first major character to be played by an Asian-American woman, according to BuzzFeed. She recently became the only Asian-American woman to appear on the cover of Vanity Fair. Ngo Thanh Van plays her sister, Paige Tico.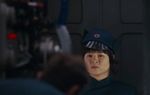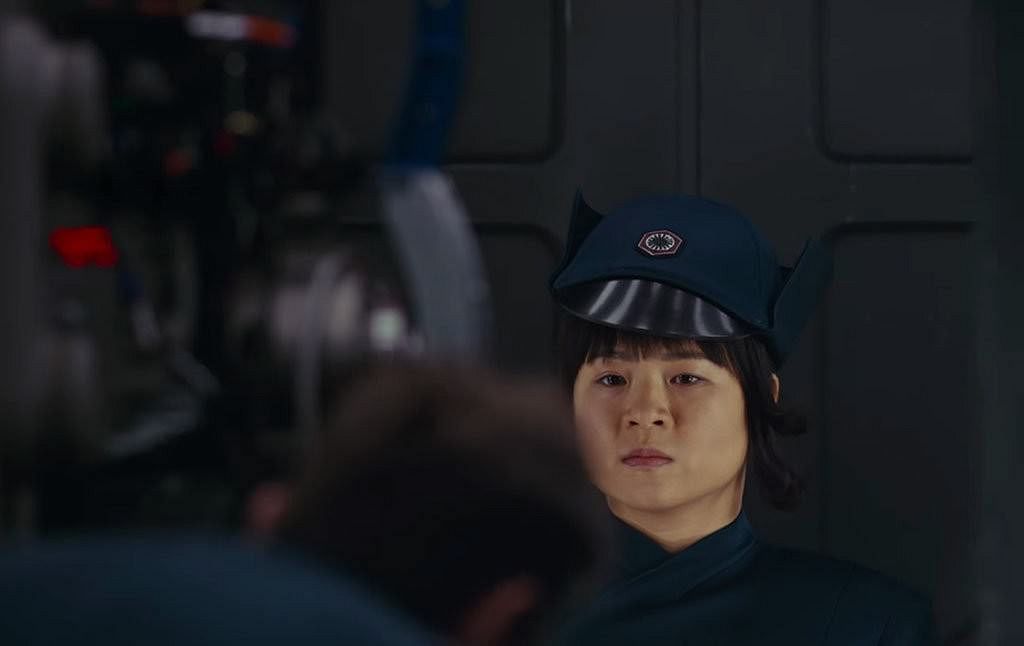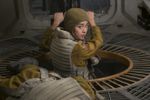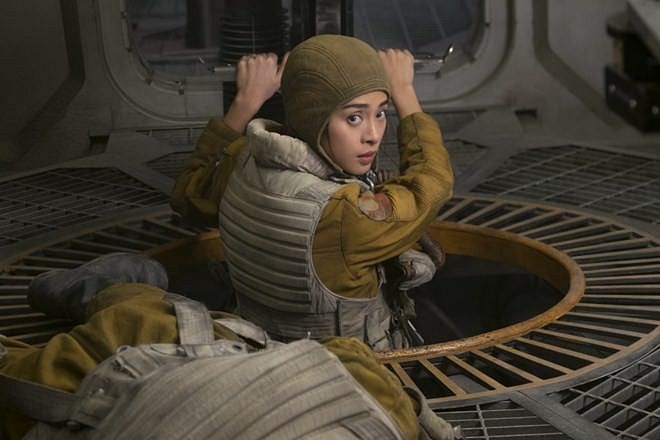 Kelly was plucked out of obscurity to act in one of the largest film franchises in the world. Before the breakout role she had only appeared in CollegeHumor internet skits, a few small roles on TV, short films, and improv groups. She told Entertainment Weekly: "When I turned 25, I had been at it for some years and I was struggling to pay my bills. I was tired. I had been working [my day job] 40-plus hours a week, plus sometimes I'd have two auditions in the day and then I would write a sketch or do improv at night, or rehearse for the next auditions the next day. So, my days, I would get up at 5am and then I wouldn't be home until 11pm. The days were like that for years."
Everything changed when she landed the part of Rose Tico after an arduous audition process. "Someone mistakenly gave me the keys to the kingdom," she said in an interview with BuzzFeed. Actors in previous Star Wars Films such as Harrison Ford have famously gone on to long, successful careers and the franchise is now seen as a star-maker. The opportunity is especially important for Asian communities around the world. As Kelly explains: "I just remember growing up and not seeing anyone that looked like me in movies."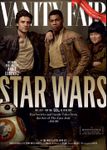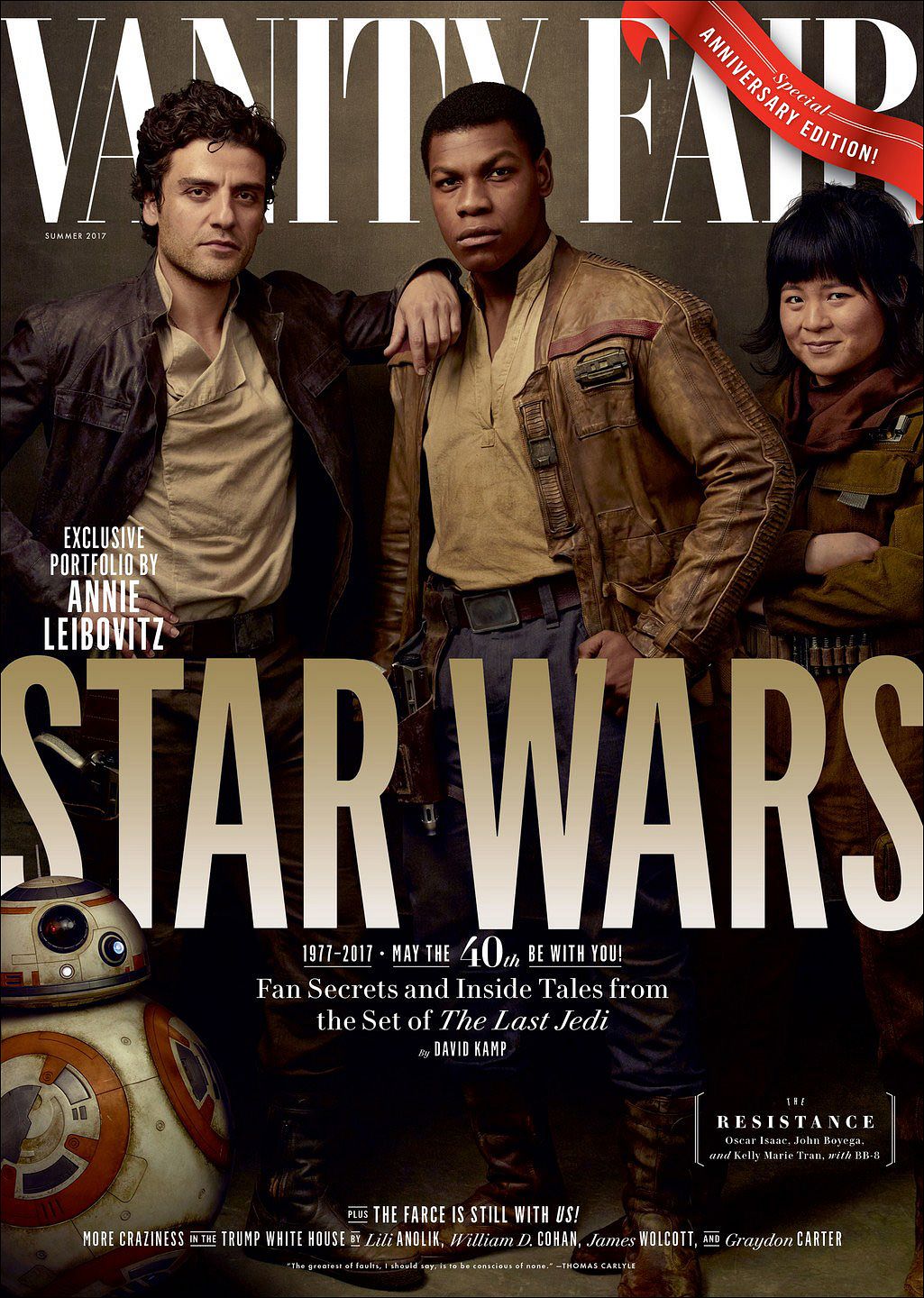 Kelly's parents both emigrated to the United States after the war in Vietnam. Prior to leaving, her father had been homeless for seven years. She told People: "They worked from nothing just to give me the opportunity to have a dream. I'm not from an entertainment family at all. My mom works in funerals and my dad works at Burger King."
The couple have also been a major inspiration for her. She revealed to BuzzFeed: "My parents didn't get to have a dream. Their dream was to live in a country where their kids would have choice. I truly did feel that I owed it to my parents, my grandparents, to do whatever it was that I wanted, because if I wasn't happy, if I wasn't being true to myself, then I wasn't living fully."
"They had given up so much so that I could live at the level that so many people are just automatically born into." To find the emotional depth needed for the role she even consulted them about their experiences during the war, according to Mothership.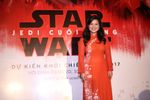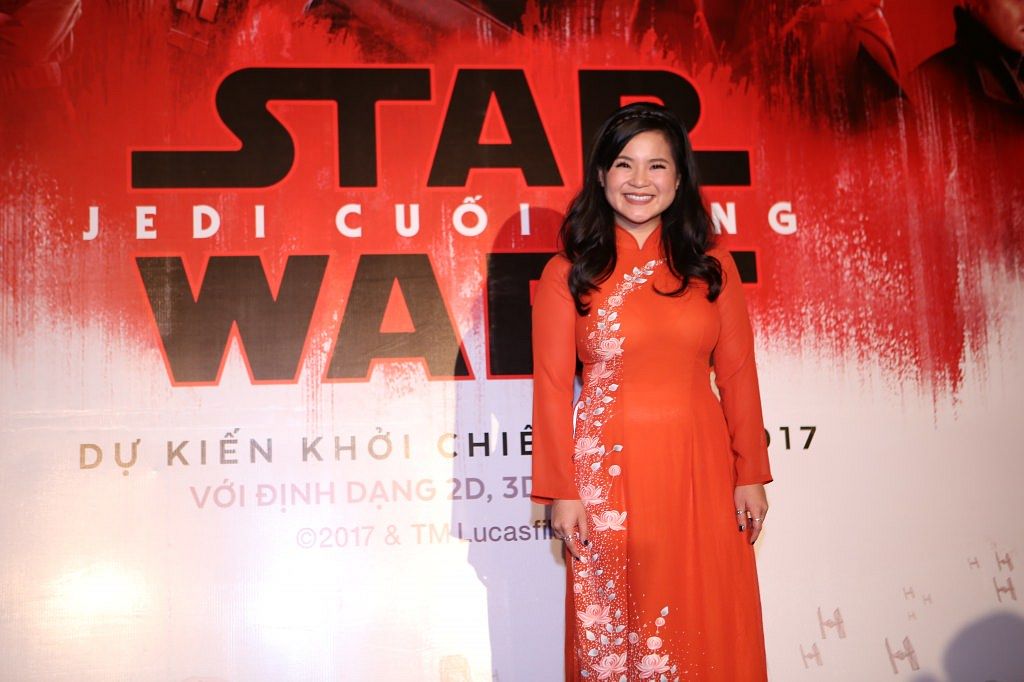 After the filming of Star Wars wrapped, she went on a promotional tour to Vietnam. While in the country she worked with orphans and explored her family's roots. She brushed up on her "street-level" Vietnamese and traveled to her father's home village by bike to connect with family members. Of the trip, she said: "I could have had this life, and now I have this one, and it's purely because my parents dropped everything and moved to a country where they didn't know the language [and] didn't have any opportunities. I very much have felt this whole time that I've been living for multiple generations of life."
Star Wars: The Last Jedi is produced by Lucasfilm and distributed worldwide by Walt Disney Studios Motion Pictures. It is scheduled for release on December 15, 2017.
[Top photo via Kenh14]
---

Related Articles:
---