In Vietnam, like many countries around the world, the United States earns a reputation as the land of opportunity. The cities are modern, jobs are plentiful, the country is home to scores of world-class universities and the American Dream is alive and well: in the course of a generation or two, families can transform from struggling, low-wage workers to wealthy, successful American citizens.
---
Related Articles:
- These 11 Infographics Show The Character Of Asian Nations
- [Video] Toronto-Based DJ Films New Music Video On The Streets Of Hanoi
- [Map] What Are Vietnamese Most Afraid Of?

---
But while there is some truth to this, the reality can also be quite different for those who settle in the United States. Stereotypes often paint Asian-Americans as highly successful, attending prominent universities and landing cushy white collar jobs. These people certainly exist, however there is another side of the Asian-American experience that is seldom acknowledged.
This was part of the inspiration behind Vietnamese-American photographer Cynthia Trinh's new photography series, The Model Minority Reality. Over nearly a year, Trinh snapped portraits of low-wage workers in New York City, shining a light on the vendors, cooks, manicurists and textile workers who so often go unnoticed in the Asian-American community.
"I wanted to do something that really hit home for me and that I related to," the 31-year-old told Mic.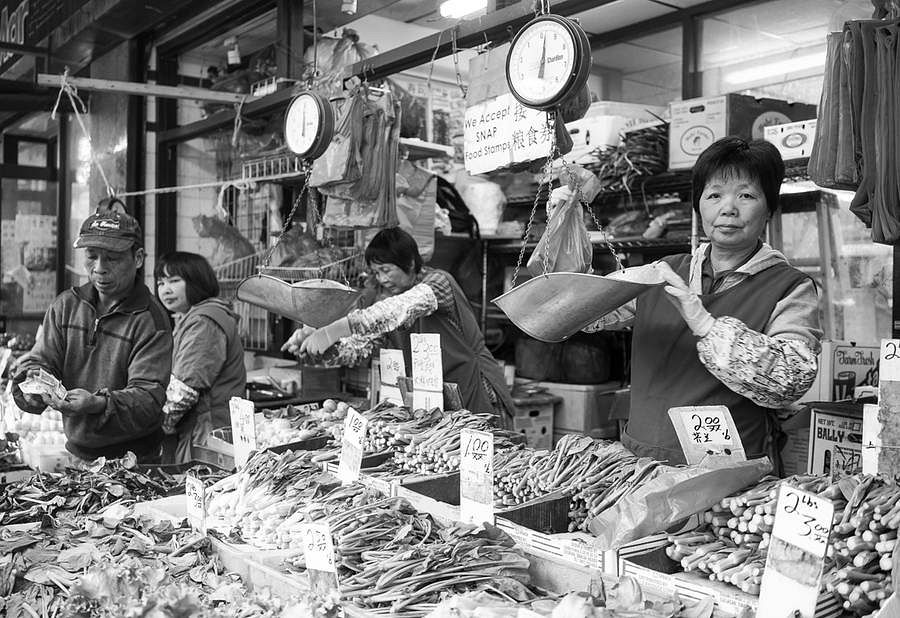 The result is a collection of simple yet powerful black-and-white portraits which, according to Trinh, "aims to combat the stereotype that Asians are educated and successful, and it also shows their tenacity, hard work and struggle to survive in this country."
"We struggle, too, as an immigrant group in this country," she told Mic. "Asian-Americans are regarded as 'the model minority.' ... But it's really damaging for those of us who don't fit the stereotypes."
Trinh's message is particularly important now, during a time when Asian-Americans are the fastest-growing racial group in the United States. Though many achieve success, her work stresses the importance of recognizing the different experiences and circumstances of all Asian people in the United States.