To a generation of young Saigoneers, there are many things that might conjure up fond memories of childhood. Those remnants of past decades could take the form of once-popular TV series about time-traveling dragon slayers or just simply crab-shaped rice chips. However, none of those come close to the national phenomenon that was – and still is – Doraemon.
For the handful of you who may be unfamiliar with the endearing blue cat robot, Doraemon is a manga and anime series created by the late Japanese comic artist Fujimoto Hiroshi. However, most Vietnamese millennials only know Hiroshi by his nom de plume Fujiko F. Fujio.
In Japan, Fujio debuted the Doraemon manga in 1969 in six different magazines. The series' titular character is a robotic cat who travels back in time from the 22nd century to befriend Nobita Nobi, a klutzy pre-teen boy, to help improve his life. Fujio adopted an episodic format for the manga and made use of a simple drawing style, as the magazines that hosted Doraemon were aimed at children ranging from nursery school to 4th grade. Today, the original manga series has a total of more than 1,300 separate stories and the cat robot has been recognized by the Japanese government as a national cultural icon.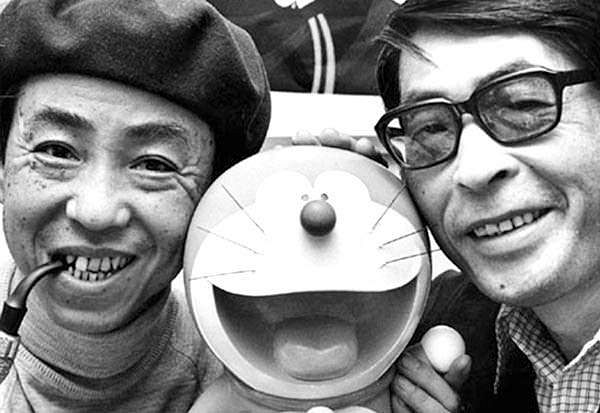 The series became an immediate hit among Japanese school children, but what Fujio and his publisher Shogakukan didn't anticipate was its effect on a regional scale, including Vietnam.
Kim Dong Publishing House introduced Doraemon to Vietnamese youngsters in the winter of 1992, exactly on this day 25 years ago. This, however, was done illegally, and without Shogakukan's knowledge. At the time, it was translated from the Thai version (by the 1990s, Thai children had been enjoying official volumes of Doraemon for a decade.)
As Kim Dong hadn't signed any official contracts with the original publishers, local editors took matters into their own hands and liberally altered many story details and character names to make it easier for Vietnamese children to follow. For instance, Nobita's classmates Shizuka, Suneo and Jaian became Xu-ka, Xe-ko and Chai-en, respectively.
Nonetheless, Doraemon became an instant hit. The clean, well-intentioned humor of Doraemon resonated well with Vietnamese school children, while also winning the hearts of local parents. Just a week after its debut, the first four volumes sold 40,000 copies, an impressive achievement for any publication at the time.
"I created Doraemon as a fun way for kids to learn how to read, meaning they will develop their cognitive skills while playing. The main theme of Doraemon is friendship," Fujio shared in Japanese during a 1996 visit to Hanoi, according to Zing.
"I didn't expect Vietnamese children to adore Doraemon that much, Doraemon has been like their real friend. I think what I set out to achieve with the work has been accomplished. That's building friendships."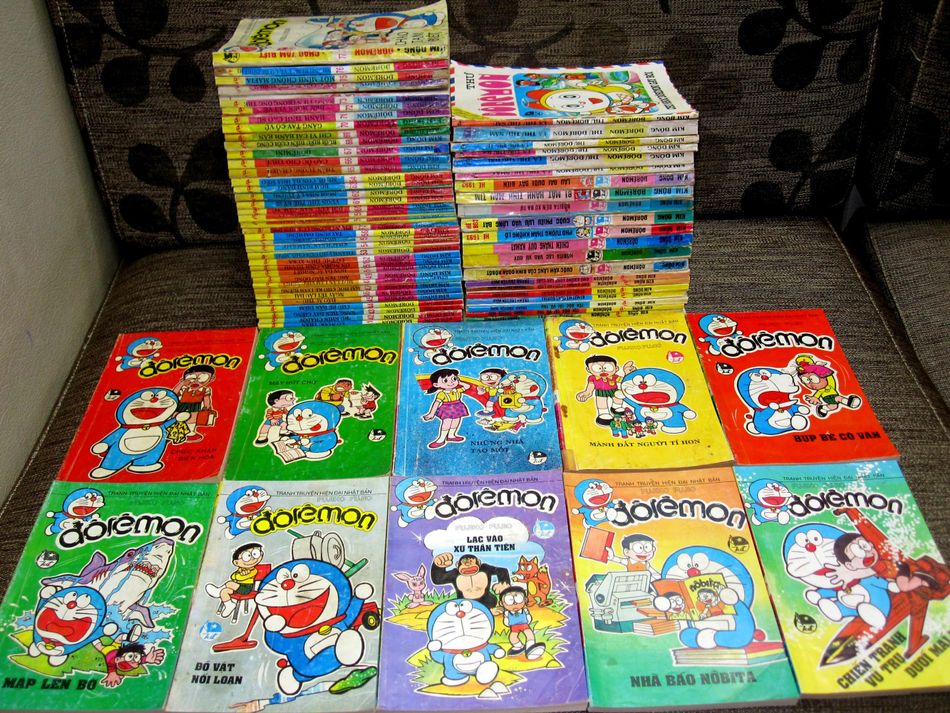 At its core, Doraemon is a story about being an underdog in a ruthless world. Nobita Nobi, the series' protagonist, is unfortunate, clumsy and under-achieving. He trips over a pebble and falls flat on his face on the road home way too many times. He loves reading comic books but can't always afford them. He has a crush on pretty and smart Shizuka-chan, but often finds himself having to compete with richer classmate Suneo for her attention.
Many Vietnamese children – including me – could relate to Nobita's trials and tribulations. Then comes Doraemon, a fairy godmother-like cat robot with a fondness for sweet dorayakis (a Japanese street food stuffed with red bean paste filling) and an infinity pocket filled with nifty gadgets (one of my favorites is the "Anywhere Door", which can take you to any place in the world.) This narrative doesn't stray far from the way cultures all over the world seek solace in divine interventions during the most trying times.
In 1996, four years after the first Doraemon book was published in Vietnam, Kim Dong managed to negotiate the rights from Shogakukan to officially release the series in the country. Their Japanese counterpart was also kind enough to agree to establish a foundation in the series' name, the Doraemon Scholarship Fund.
The initial size of the fund was VND1 billion, made up of a donation from Fujio's own licensing fee for Doraemon in Vietnam from 1992 to 1995 and part of Kim Dong's earnings from the series.
As of 2017, the foundation has given out 10,574 scholarships to school children all over the country.
Over the years, Doraemon's manga series has gone through numerous re-releases. Its anime rendition has also received professional dubbing by local voice artists. The whimsical journeys of the unfortunate but kind-hearted Nobita Nobi and his best friend Doraemon remain an indispensable fixture of Vietnamese youth, and will perhaps stay that way for generations to come.
---

Related Articles:
---