Poland is a largely mono-ethnic country with a negative immigration rate and has one of the lowest rates of foreigners in the European Union. Even migration specialists are often shocked to hear about the substantial community of Vietnamese people who reside in Poland.
In contrast with the Vietnamese diasporas in the United States or Western Europe, the Vietnamese communities in Central and Eastern Europe started to appear during the Cold War. Vietnamese immigrants began to arrive in Poland in the 1950s, initially on the basis of student exchanges. In the 1950s and 1960s, Vietnam favored fellow communist nations and rewarded students with good grades with the possibility of studying in Soviet countries. Upon finishing their studies, some former students decided to stay in Poland.
Despite the collapse of communist regimes in Central and Eastern Europe, Vietnamese people continued to migrate to Poland, but the nature of their migration changed. After the fall of the Berlin Wall in 1989, there was a new wave of economically motivated Vietnamese newcomers who were attracted by the emerging markets in countries that at the time were transitioning to capitalist economies.
Currently, the Vietnamese community is the biggest non-European migrant population in Poland, with an estimated population of 50,000–80,000. The Vietnamese community has been part of Polish society for many generations, and to this day Poland continues to be an attractive destination for Vietnamese immigrants.
The presence of the Vietnamese community in Poland is largely underrepresented in the media, arts and culture. Instead, slogans such as "Today's immigrants are tomorrow's terrorists" have been increasingly seen in public spaces since 2015. As a Polish immigrant living in the United Kingdom, I returned to Poland this summer and collaborated with the Vietnamese community in Warsaw to better understand the diversity of Vietnamese experiences in the Polish capital, and how this community reconciles their identity in a largely mono-ethnic country.
Ba Lan — meaning Poland in Vietnamese — explores the intersections of Polish and Vietnamese culture and examines the relationship between national identity, feelings of belonging and ethnicity. This project seeks to challenge stereotypical representations of Vietnamese migrants in Poland as bazaar owners, nail technicians or mafia gangsters (as was the case with Netflix's 1983 series).
Chua Thien Phuc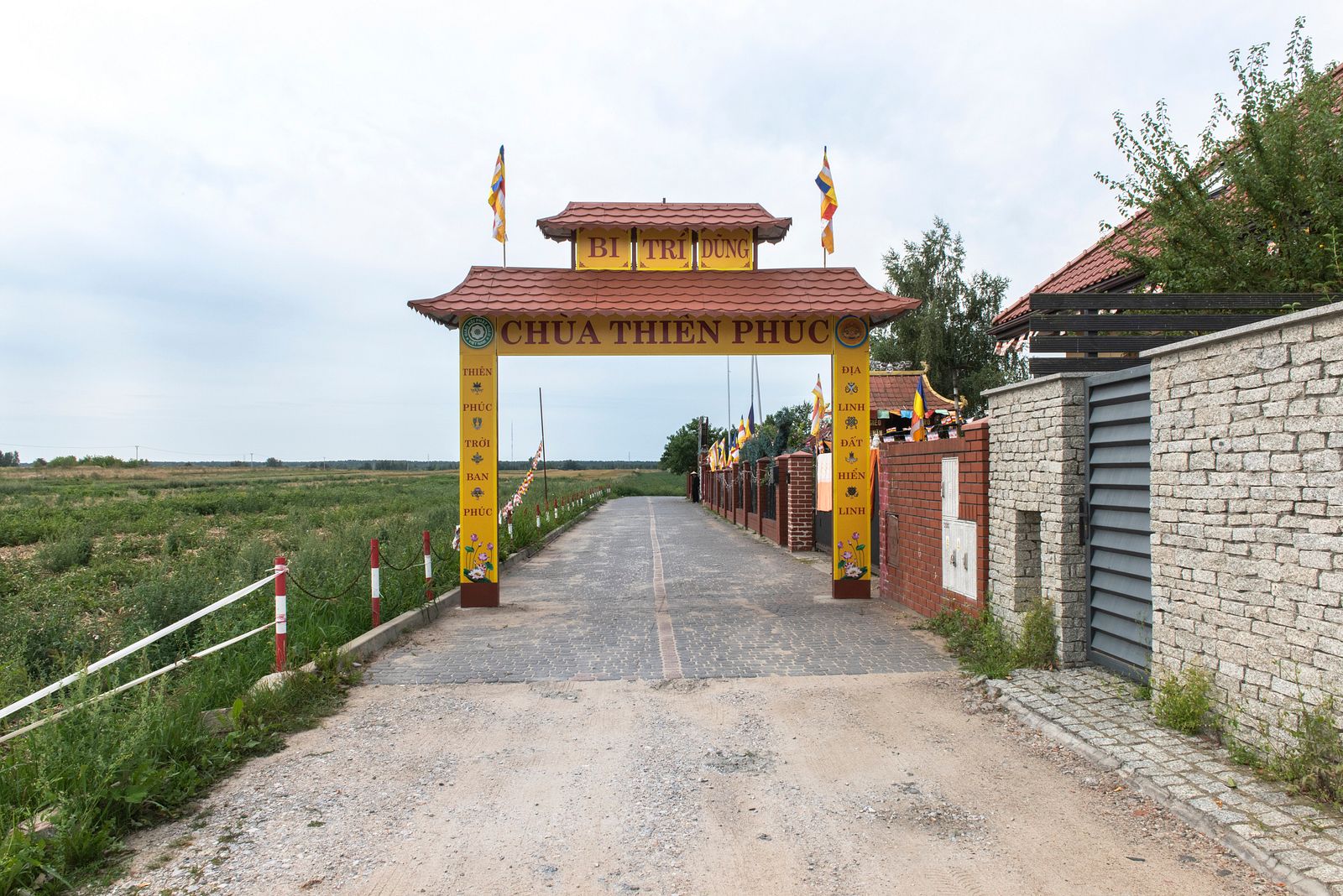 There are two pagodas in Warsaw, Chua Thien Phuc and Nhan Hoa. They are both located on the outskirts of the capital, close to Wólka Kosowska, one of the biggest wholesale trading areas in Eastern Europe and a place where a significant number of Vietnamese people continue to work.
Lan Pham (top photo)

Lan is a freelance designer and was born in Poland to a Vietnamese family, but feels like she is from Warsaw, rather than from Poland. Even though she was born in Poland and Polish is her mother tongue, because of the way she looks, people have asked her before: "So where did you learn Polish?"
Ola Nguyen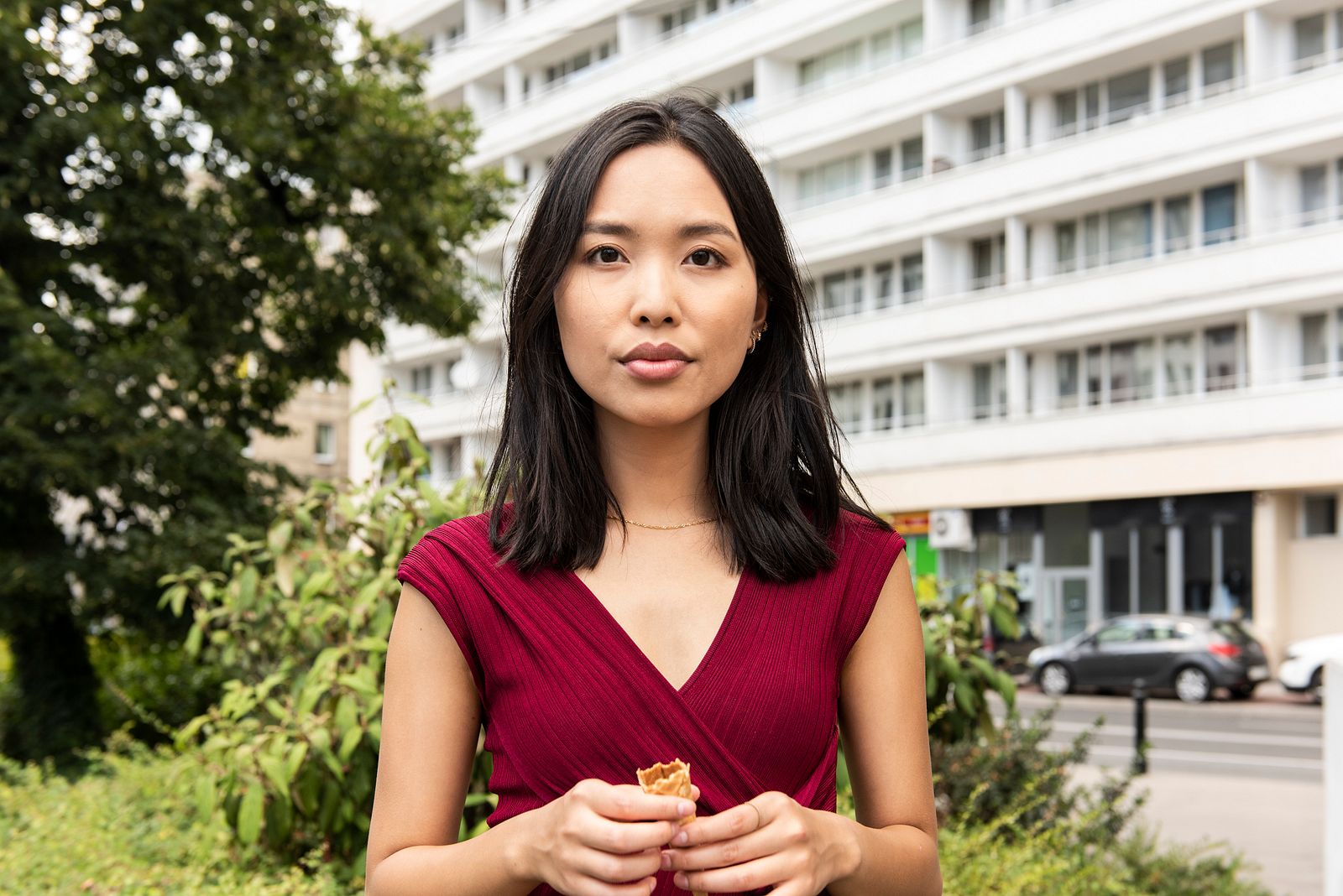 Ola came to Poland with her family as a child and went to school in Warsaw. She was brought up in a traditional Vietnamese household and learned to cook at a young age while helping her mom out in the kitchen. In 2018, she won the Polish edition of MasterChef. She feels both Polish and Vietnamese, and in Poland uses the name "Ola" as it helps her establish a closeness with Polish society.
Kim Lee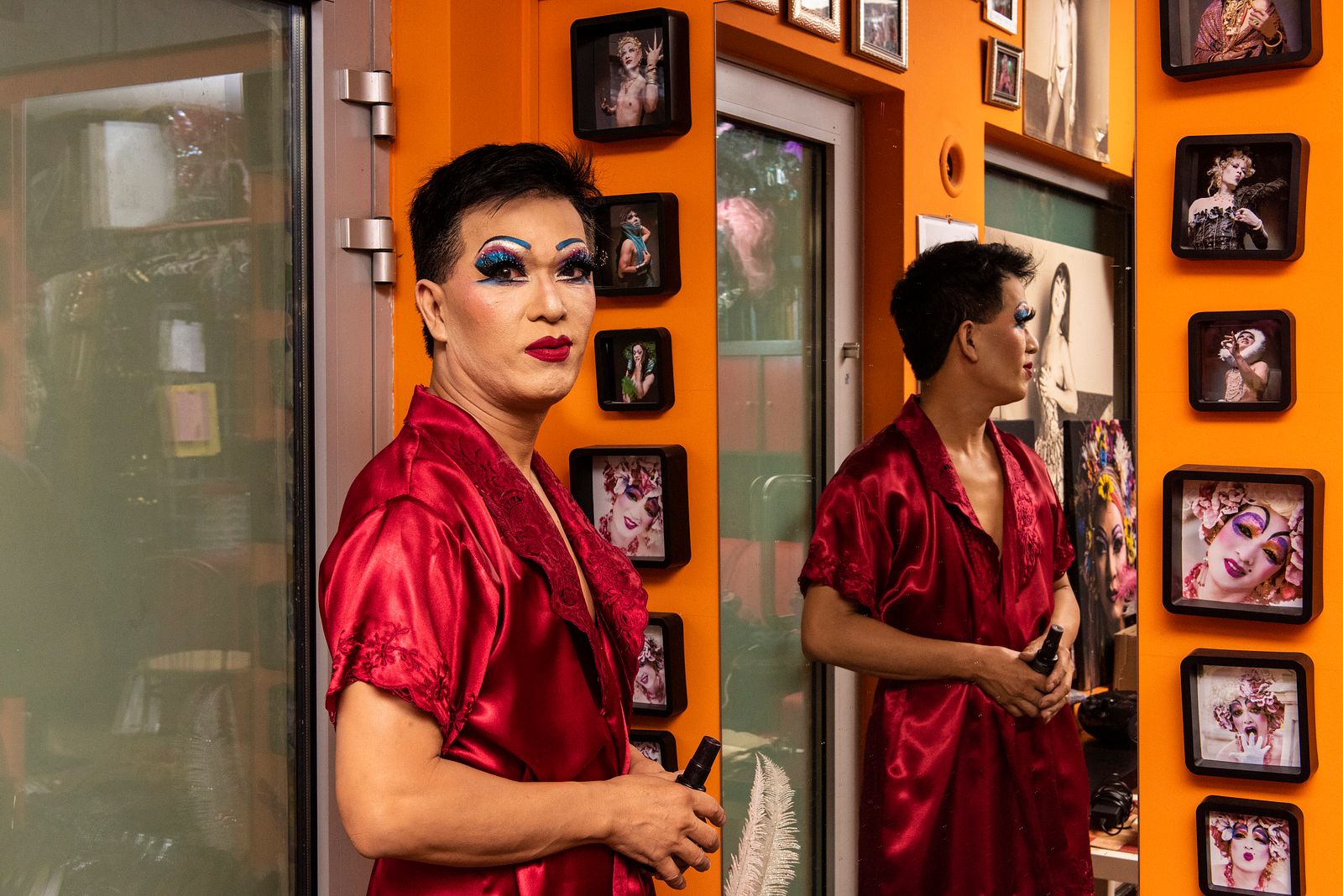 Kim is the only Vietnamese drag queen in Poland. He is half-Korean, half-Vietnamese, but his life is in Poland. There are only around 30 drag queens in the country, and they are frequently demonized by the government.
Kim says that there are two main stereotypical representations of a Vietnamese person in Poland: "You are either depicted as the mafia, or a bazaar trader in the old football stadium, which was a big trading hot spot in the 90s. There is no representation of artists or performers. Polish society doesn't let us be seen outside stereotypes that it has created, and there is a mutual lack of contact between Vietnamese and Polish communities."
Editor's note: We are heart-broken to learn and inform you that Kim Lee passed away in December 2020 due to COVID-19. May he rest in peace.
Ton Van Anh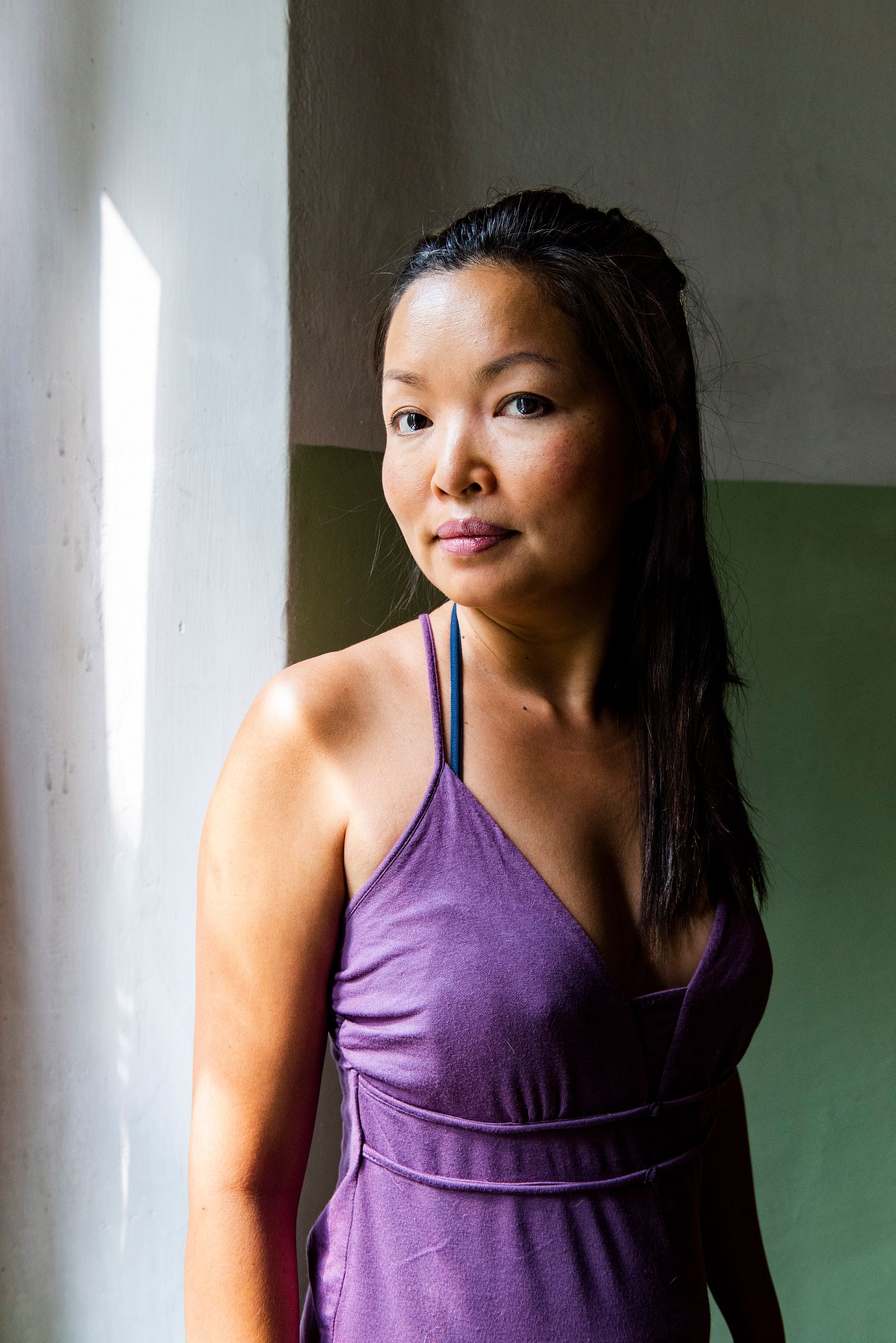 When she was a child, Anh's dad first moved to Bulgaria, and then her family came to Poland when she was 13 years old. It was the 90s and she was an attraction at school. She explains that her teachers were racist, and she didn't know how to play with Polish children. In order not to forget the Vietnamese language, she translated Polish literature and poetry into Vietnamese. She is an activist, a translator and a teacher. She is also an assistant in school and helps many Vietnamese children born in Poland with their Polish, and she also teaches Polish people Vietnamese. She hasn't returned to Vietnam since she finished school.
Bartek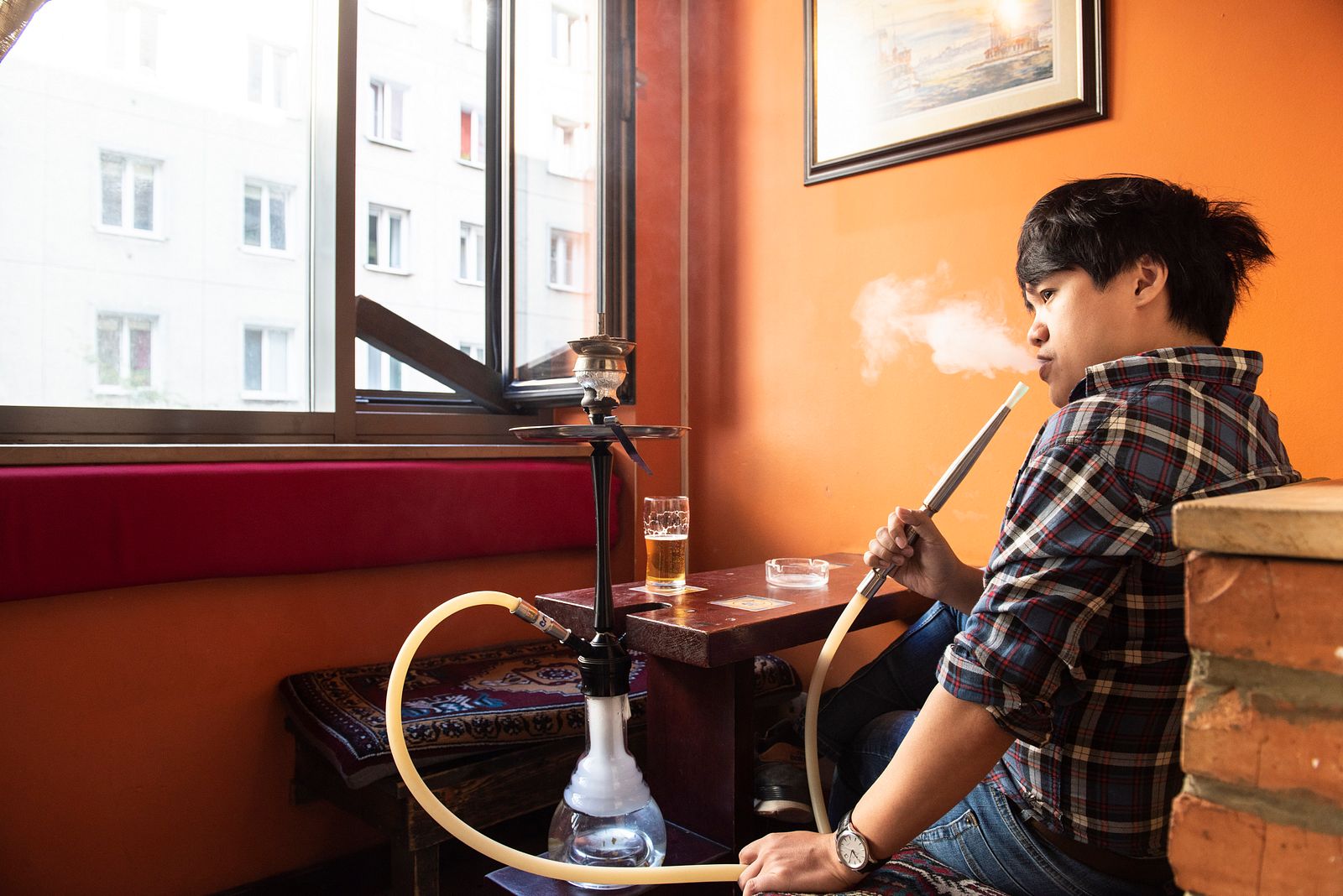 His parents met in Poland, and he grew up in Poland and feels more Polish than Vietnamese; even his Vietnamese family calls him Bartek. He works as a designer and illustrator, but says that most Vietnamese people in Poland don't have creative jobs, many still work in a trade.
When he visited Vietnam as a kid, he often felt like a complete outsider: "I was conscious of my badly spoken Vietnamese and how different my clothes were to everyone around me. Growing up in Poland wasn't always easy either, since racism in a mono-ethnic country is normal. People look at me and instantly put me in an Asian 'box' or just reduce my identity to 'that Vietnamese guy.' He is now engaged to a Polish woman, and it's more likely to be a wedding filled with Polish, rather than Vietnamese, traditions.
Tram Anh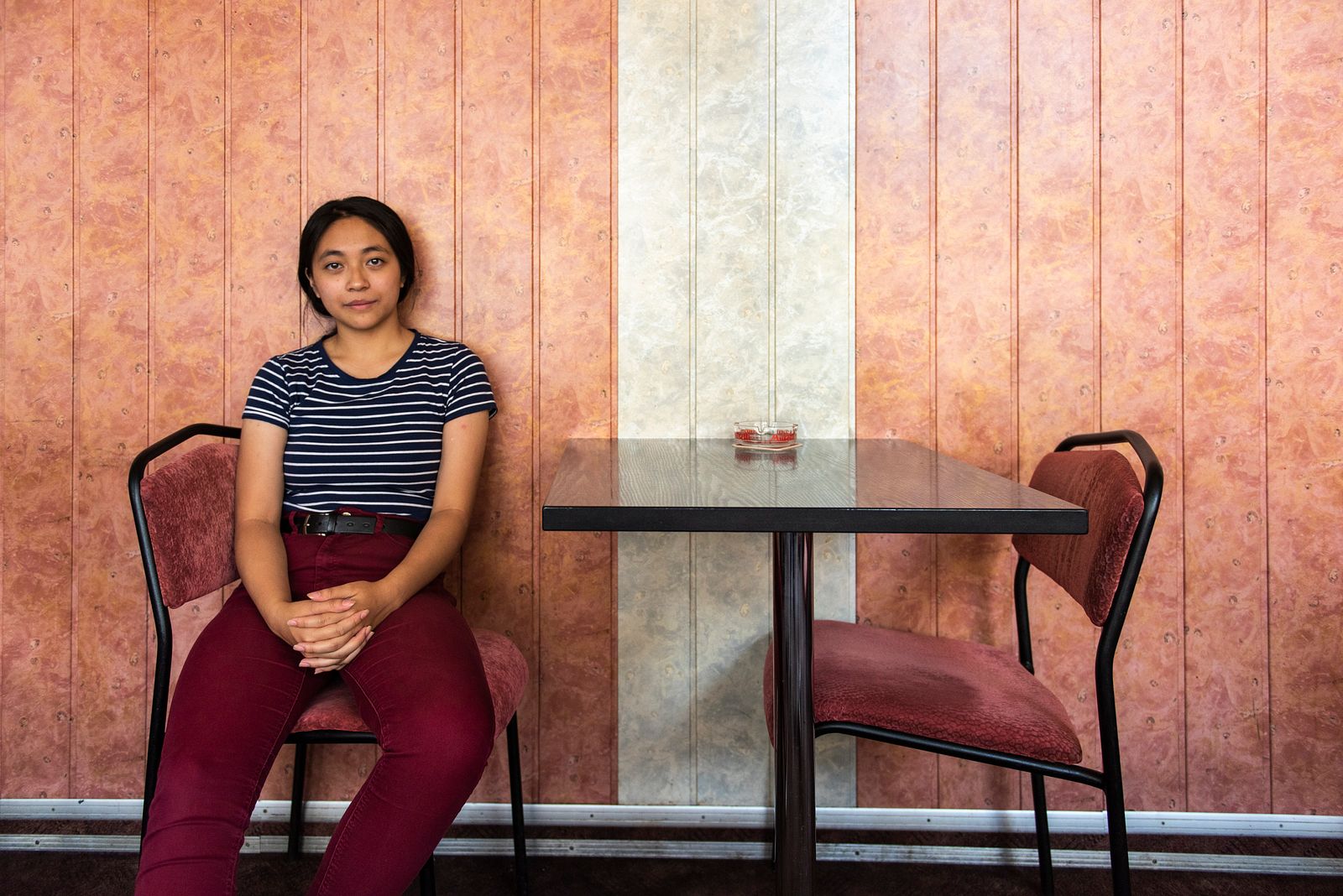 Tram was born in Poland, but when she was 12 years old, her father got sick and her family returned to Vietnam. She stayed behind with her older brother in Warsaw. She sees herself as Polish and doesn't have many Vietnamese friends, and her boyfriend is Polish. She finds it difficult in Poland sometimes and says: "Polish people stare at me strangely, but I get the same treatment from Vietnamese people or when I go back to Vietnam. I don't look Polish or Vietnamese."
Nguyen Thanh Son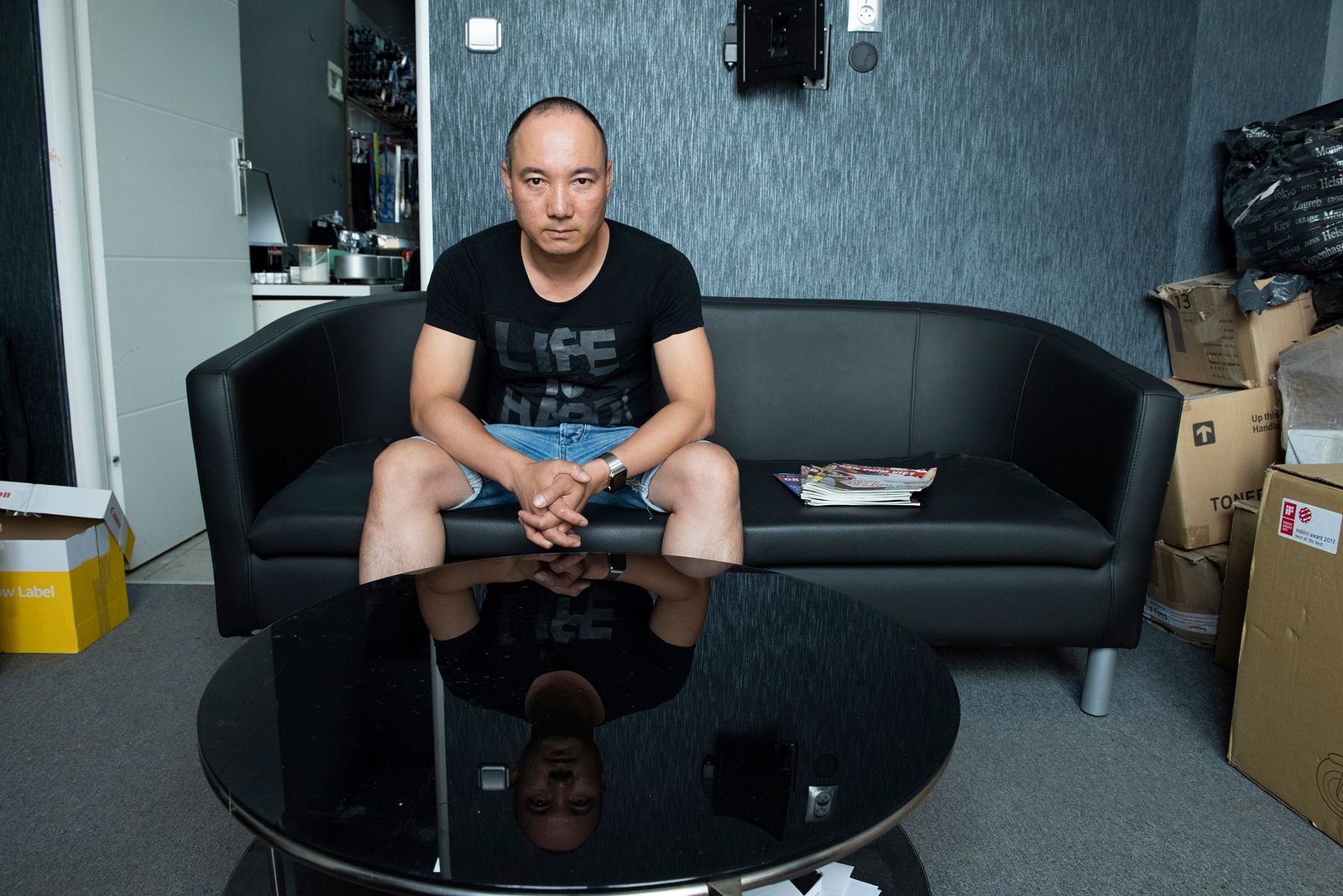 He came to Poland in 1991 for a visit, as at the time his dad was working in Russia, but decided to stay long-term. All of his family have moved to Poland from Vietnam. He has a Polish wife and his kids were born in Poland, and they speak Polish at home. He feels much closer to Poland than to Vietnam, and sees his future there.
Hien (Hieniek)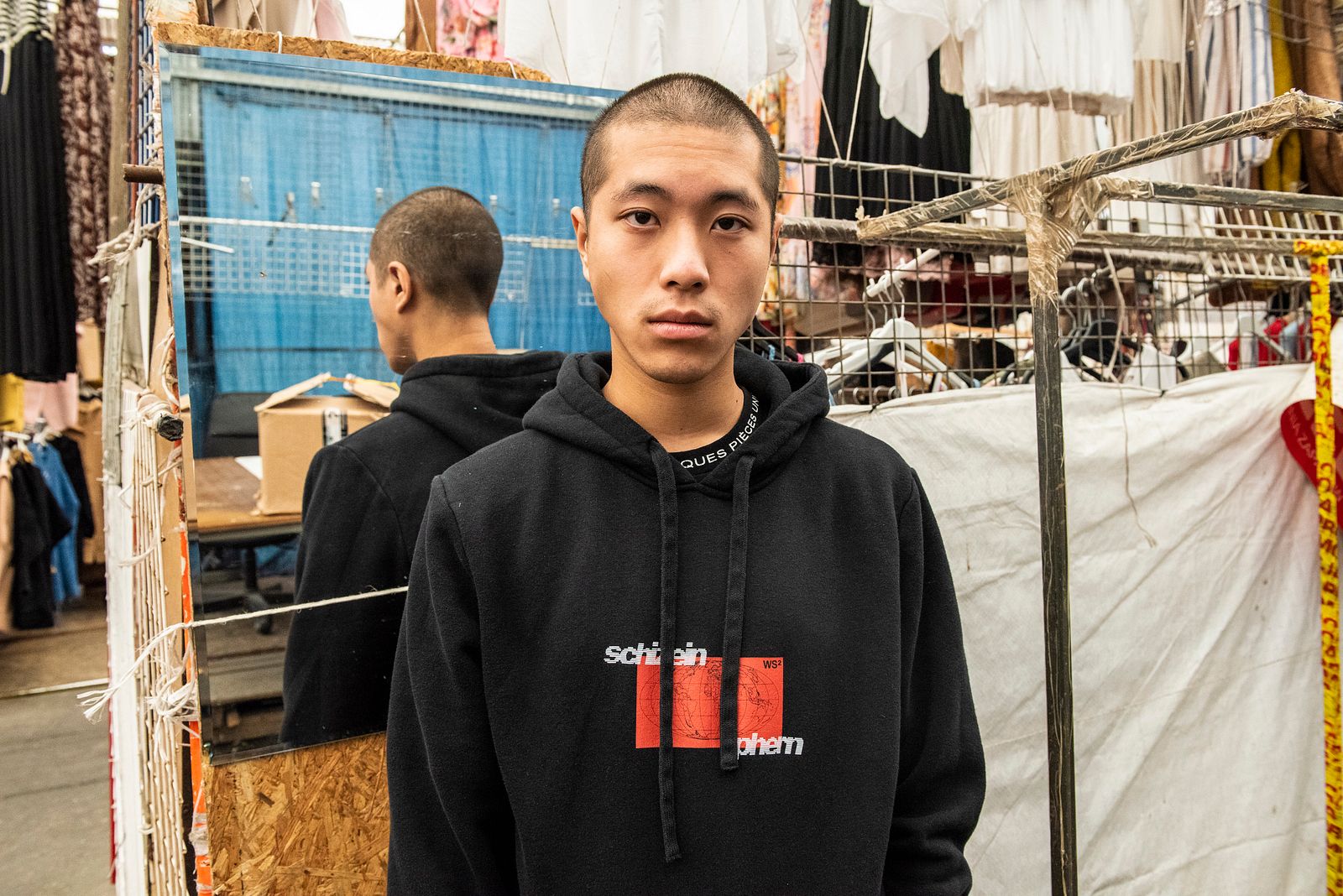 Hien doesn't see himself as Vietnamese or Polish, but as a creative soul. He was born in Poland, but was raised in a traditional Vietnamese family who even forced him to attend the Vietnamese school in Warsaw. He studied finance, later became a model and photographer. He used to model for Converse, and now breakdancing is a big part of his life. He travels a lot internationally and wants to move to Singapore so he can work as a photographer there.
Ha (Hannah or Jade)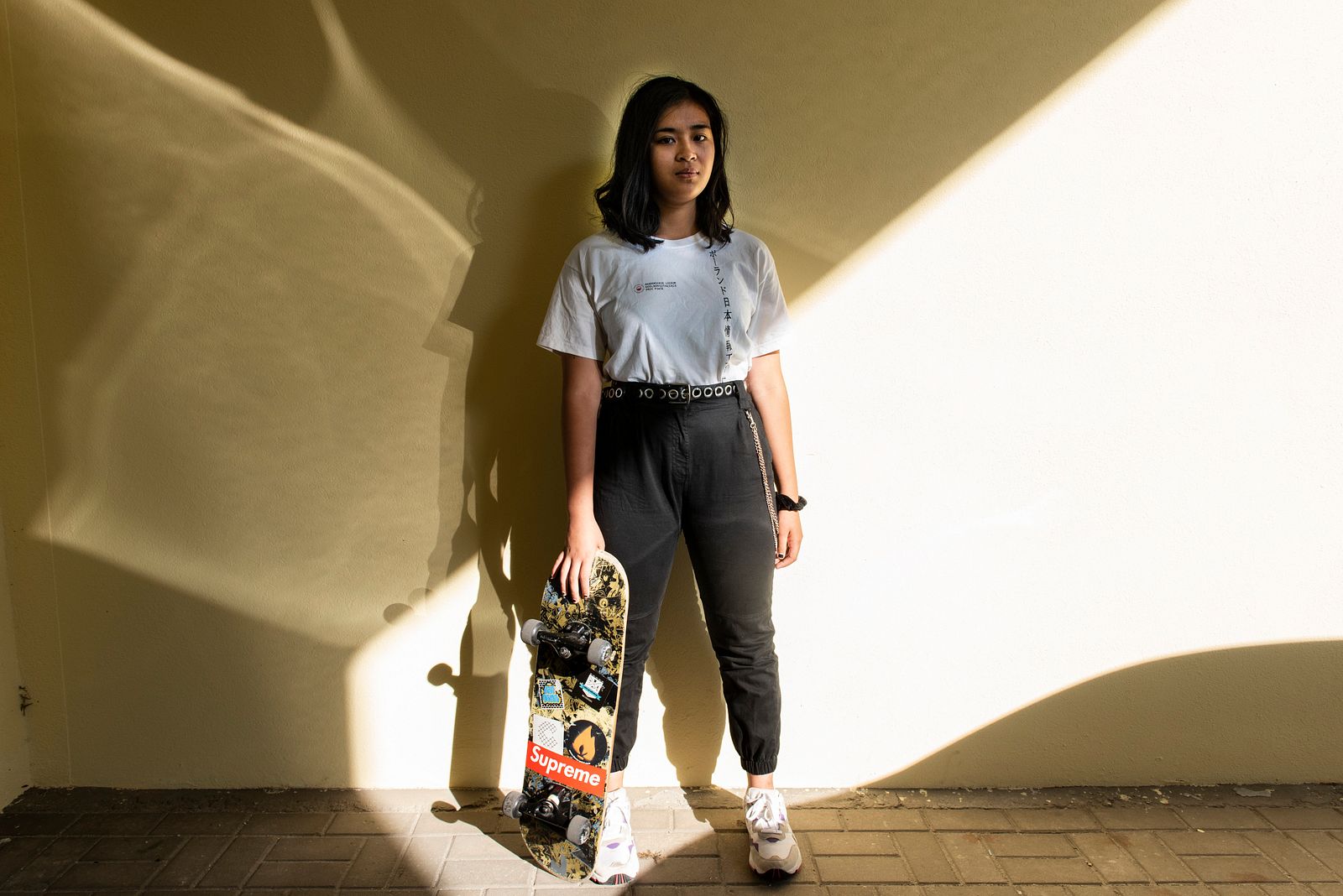 Ha is 13 years old and has been in Poland for two years. Hannah is the name she chose in Poland, but she likes it when people call her Jade. She prefers speaking English to Polish or Vietnamese. "Polish is a difficult language and there are no Vietnamese children in my class at school, so I don't get to practice it much, apart from with my family at home," she says. "It was scary starting school after we moved to Poland, everyone was curious, but they were also friendly. I have Polish friends at school, but some of the kids are nasty and make horrible jokes about me and my family."
Mi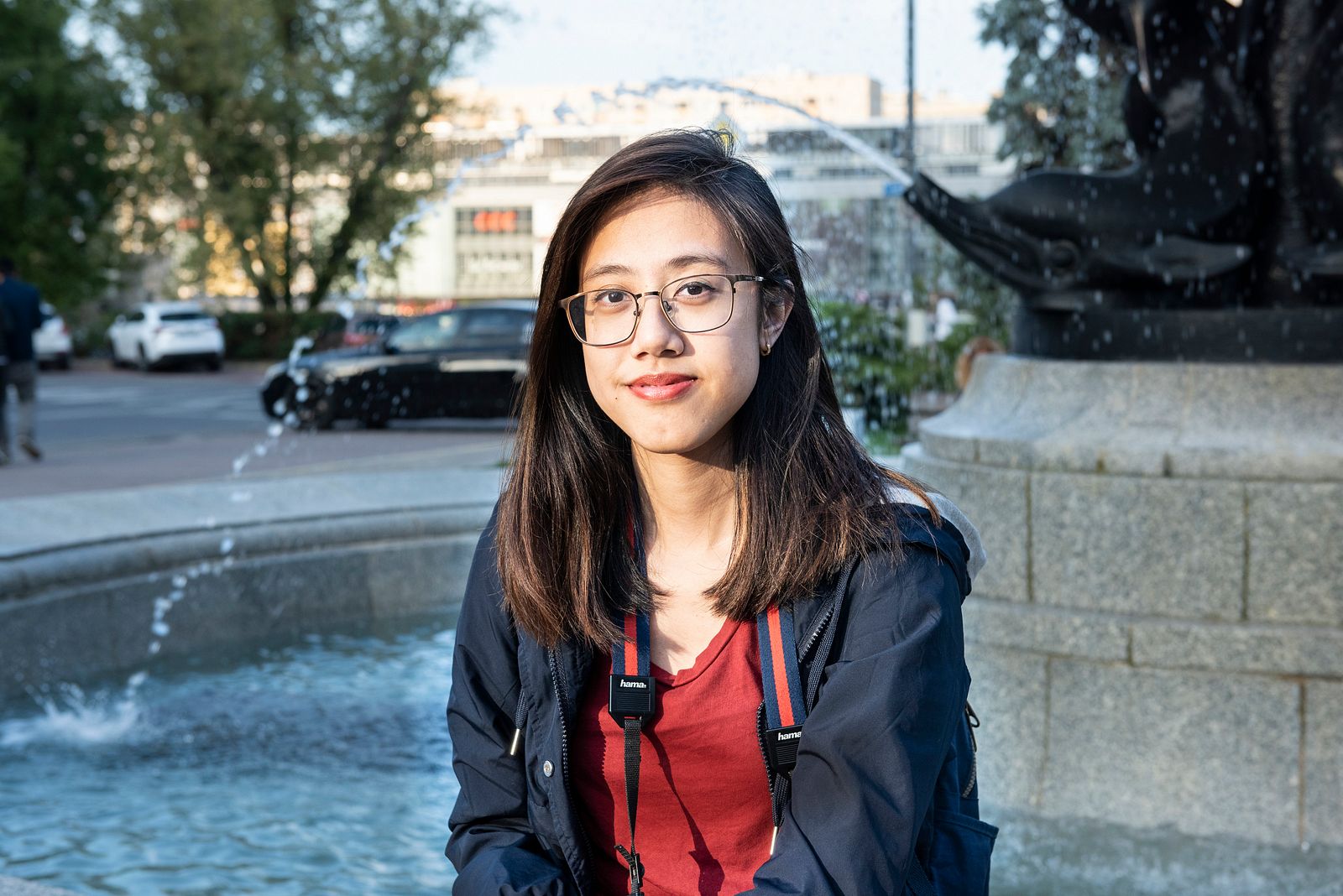 Mi was born in Warsaw, but when she was 11, she moved back with her family to Vietnam. "It was a terrible experience, I felt constantly judged and out of place," she says. "I couldn't integrate into the Vietnamese society and my family didn't understand the culture shock I was going through." She now lives in Warsaw again but also feels at a loss in Poland: "Even though I was born in Poland, I am embarrassed of the way that I speak Polish and feel like an intruder here, but I also don't want to go back to Vietnam."
Giang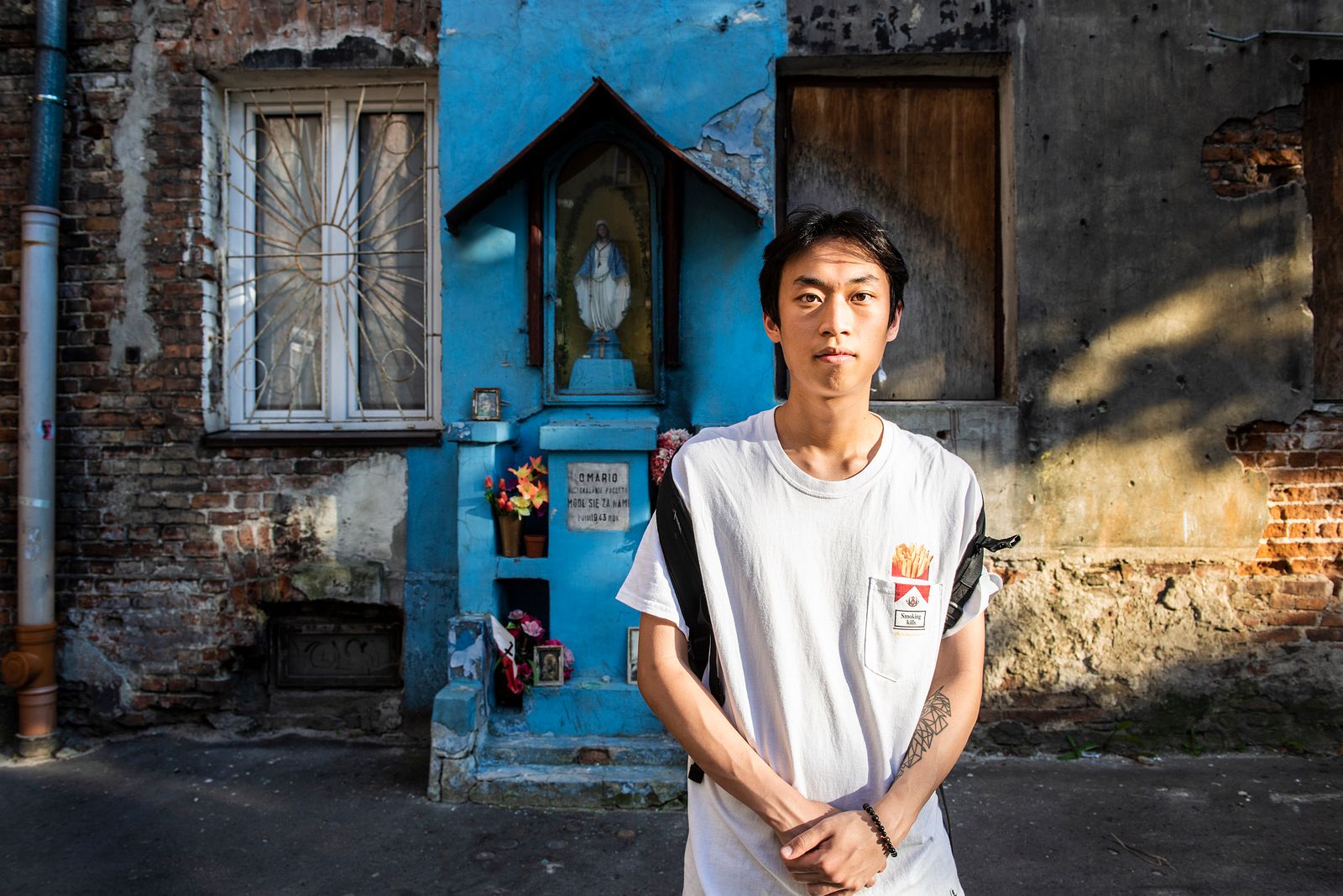 Giang is 22 years old and was born in Warsaw. He didn't go to the Vietnamese language school in the city because his parents taught him the language. With his sister, he prefers to speak Polish, but his parents insist on speaking Vietnamese at home. "I only experienced Polish culture in school, and I don't feel like I know it as well as I would like to," he says. "When I was younger, kids used to laugh at me and pretended I was Chinese and make nasty remarks." As a child, he visited Vietnam, but hasn't been for 10 years. He feels there is too much pressure and expectation from his Vietnamese family. "There are all of these cultural rules that you are expected to know and I haven't learned them," he shares. "I don't know where I would like to live in the future, but Poland feels like home."
About the photographer
Zula Rabikowska is a Polish-British visual artist based in London.
Zula was born in Poland, grew up in the UK and has worked in France, China, South Africa, India, Palestine and the Caribbean. Her practice is influenced by her own experience of immigration and in her work, she explores the themes of national identity, displacement and belonging.
She is interested in the ways in which written and vernacular narratives interact with images and uses vernacular photography in her work.
Her Ba Lan project will be exhibited in London from November 13, 2019. To see more of her work please visit her website, or follow her on Instagram.
Darkroom is a Saigoneer series documenting the beauty and stories of Vietnam and beyond via photographs. If you have a compelling story you wish to share, send us an email via contribute@saigoneer.com.